This train set for the bath is made from craft foam sheets, and is perfect for re-enacting the story from Blue Train, Green Train!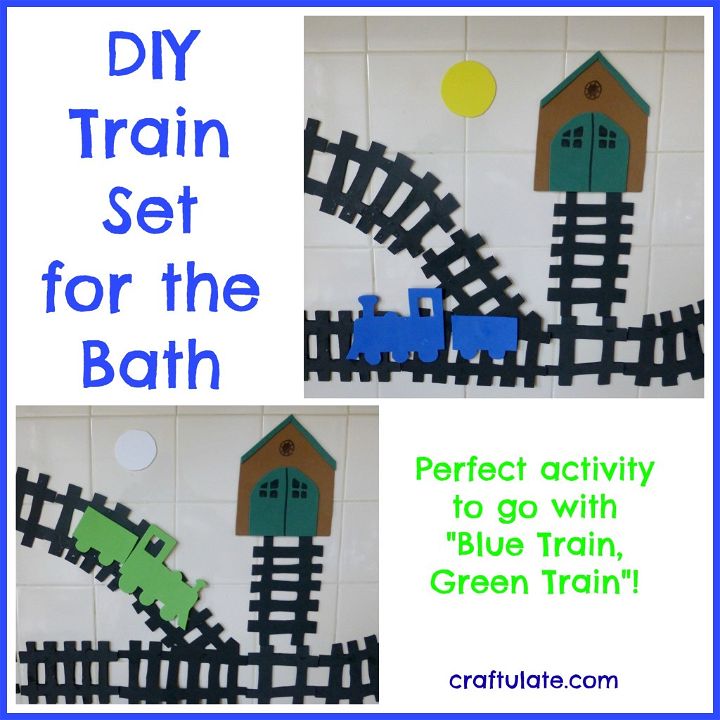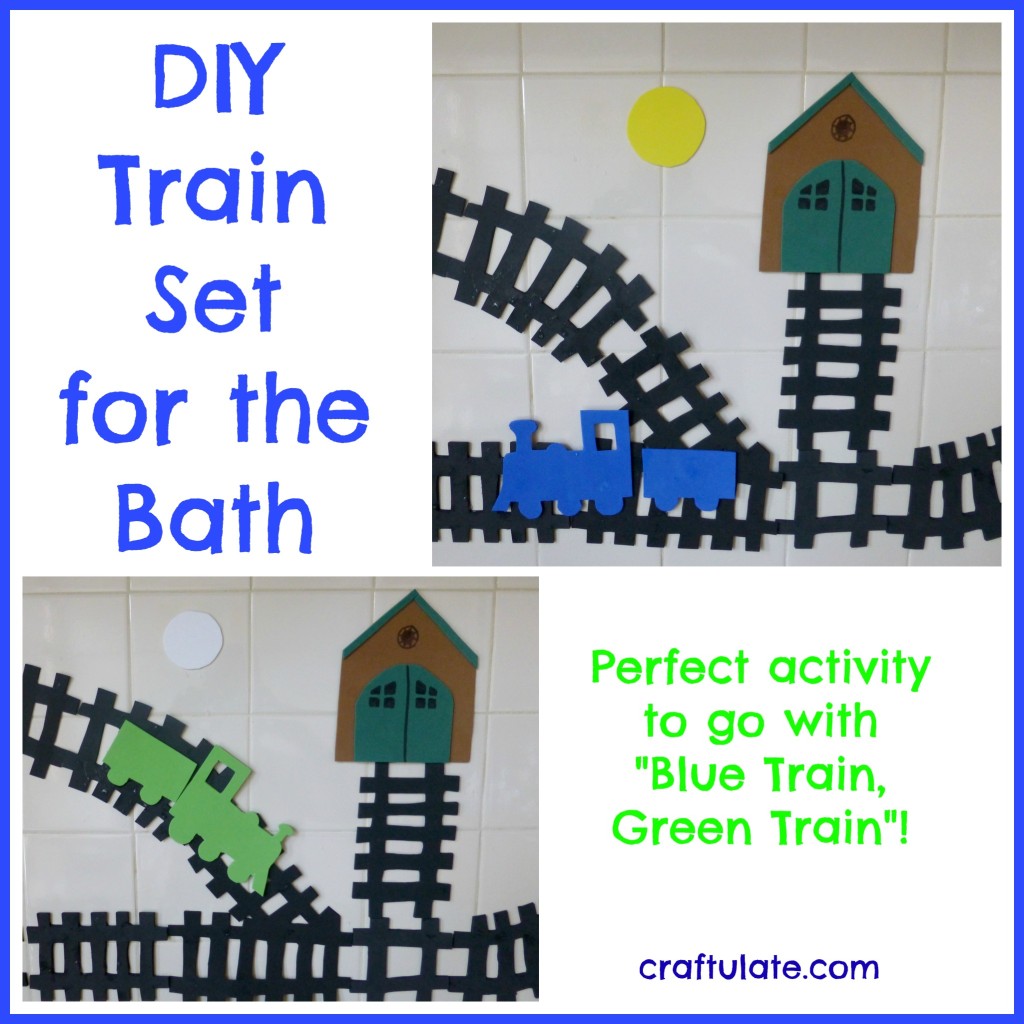 The following post may contain affiliate links, which means that at no extra cost to you I can make a tiny bit of money to help support this blog. Thank you!
My son goes in phases as to whether he likes, tolerates or rejects bathtime. Right now we're in a rejection phase. He is utterly obsessed with trains and building tracks so I decided to make his own version for the bath! I used craft foam as it sticks easily to tiles or the side of the bath when a little water is applied.
I cut out some tracks from black foam  which is actually harder than it looks, especially if you want them to be even. Then I cut out the outlines of two trains and two tenders/carriages from green and blue craft foam. They were a LOT easier!
I have to say that F absolutely adored the train set. In fact I wasn't sure whether I'd ever get him OUT of the bath! He built a track on the tiles above the bath first.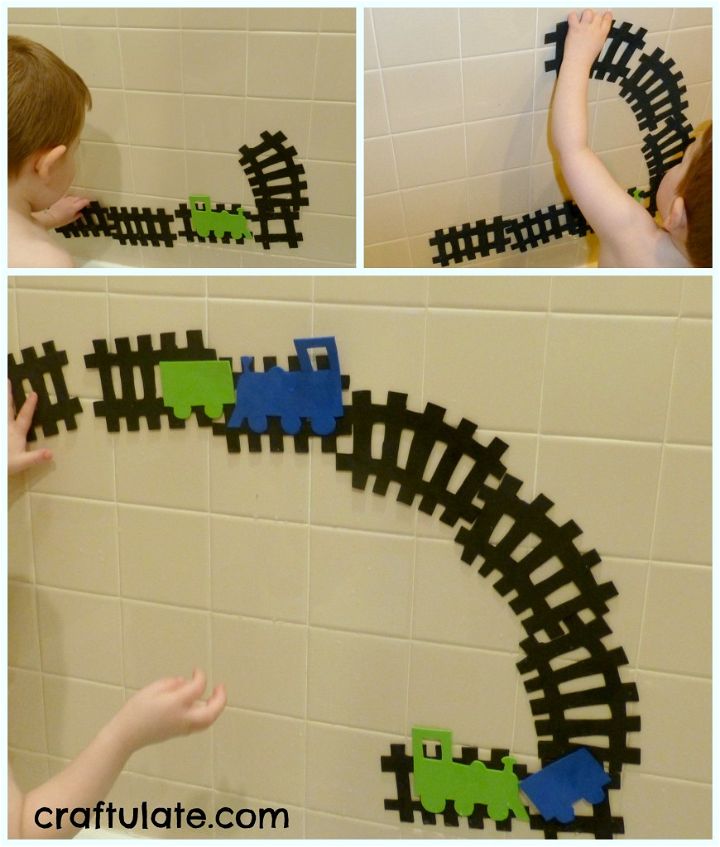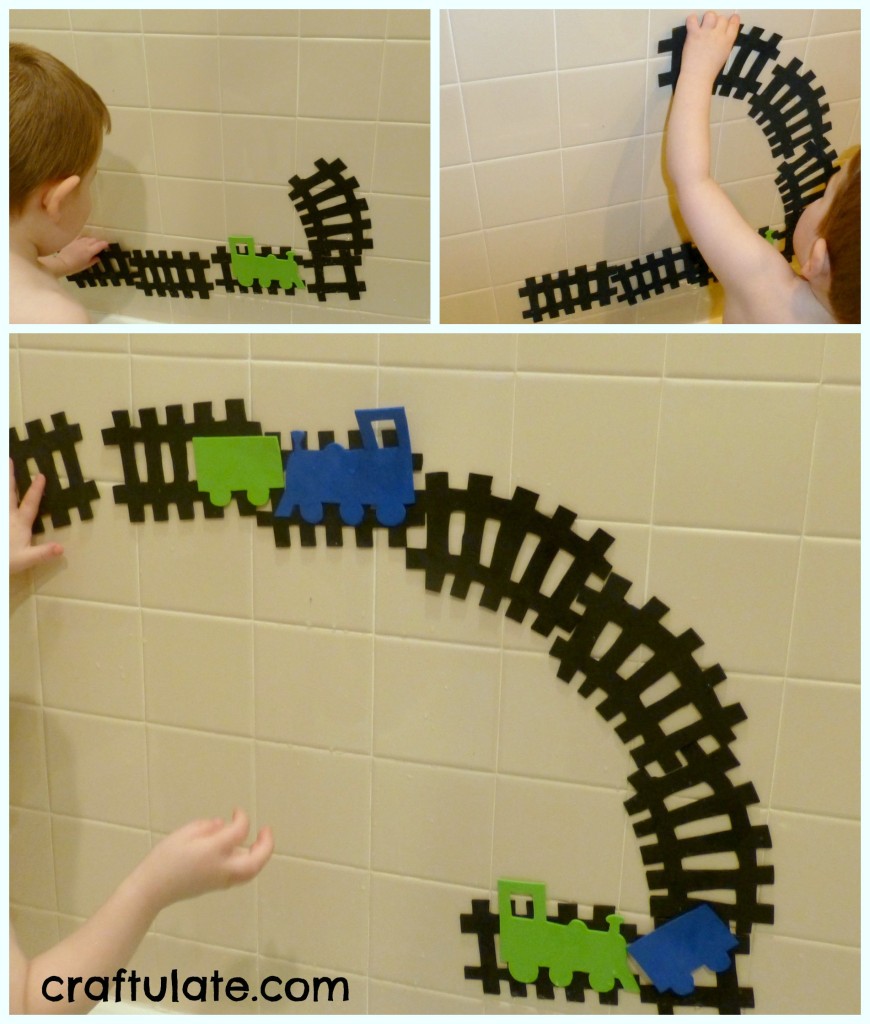 Then he experimented with making a track on the sides and edge of the bath.
He kept quoting lines from Blue Train, Green Train – his favorite Thomas & Friends book right now. This got me thinking! Before his next bath time, I made some more track (because I hadn't provided enough, it appears) and also a sun, moon and a shed. The shed was made with brown foam with some green foam hot-glued on to add doors and roof detail. Then I used a permanent marker to add further detail.
Here's the new track he built for "up peeps the yellow sun, blue train Thomas starts his run".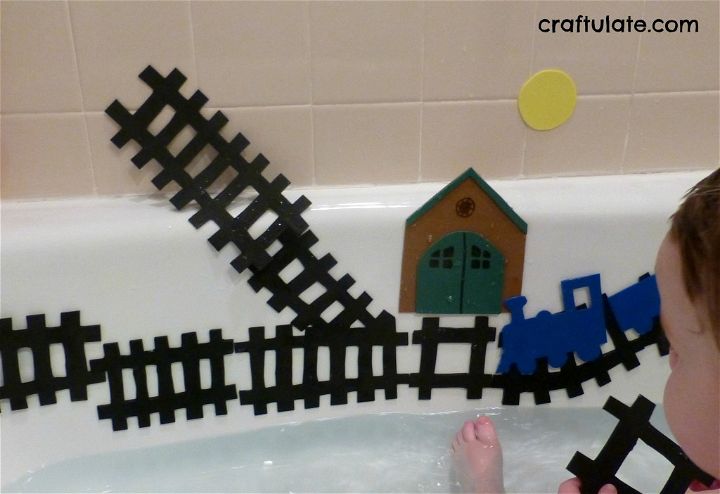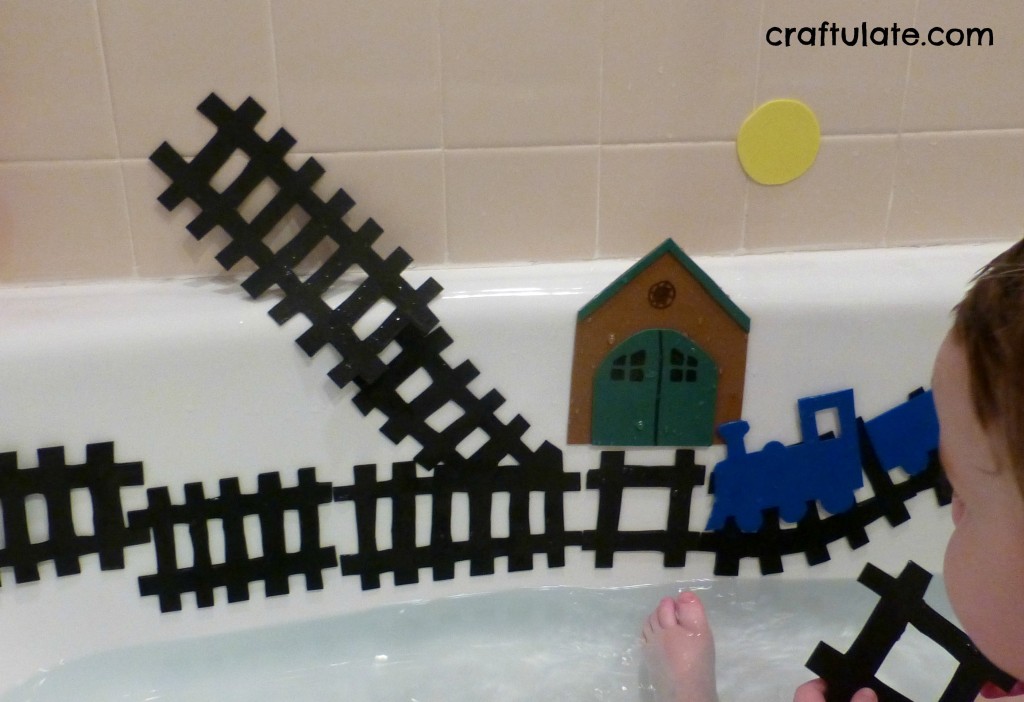 And here's how he adapted the track for "up peeps the white moon, green train Percy starts soon".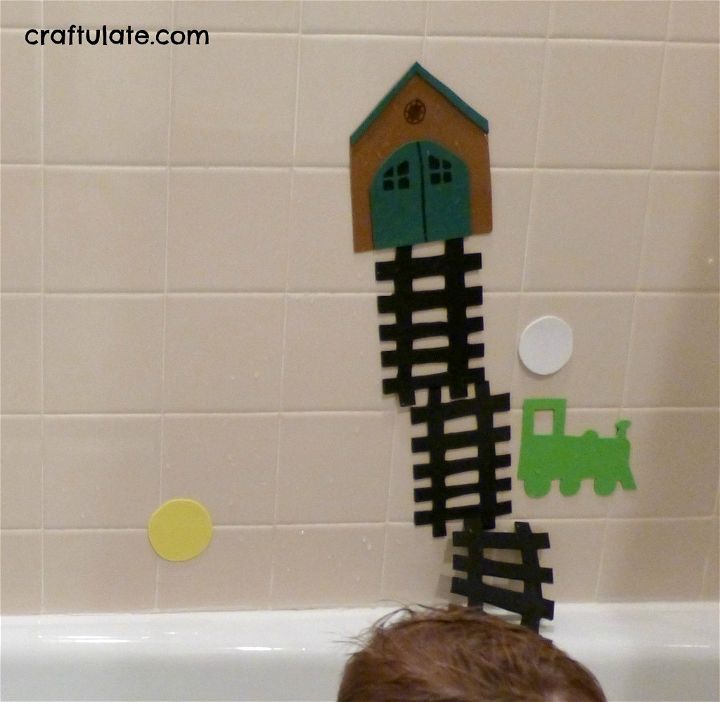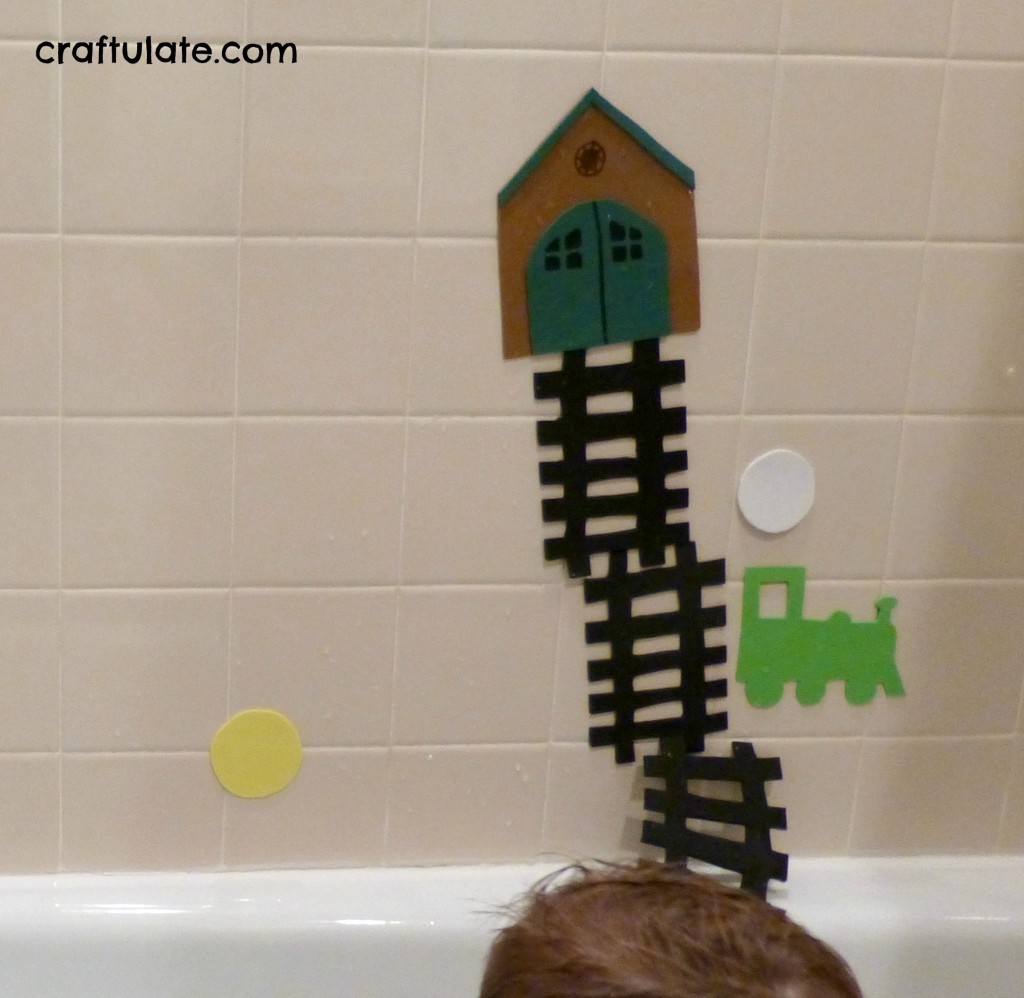 When the engines went to the shed to sleep – he wasn't impressed that the shed doors didn't open, but we worked out the trains fit behind the shed!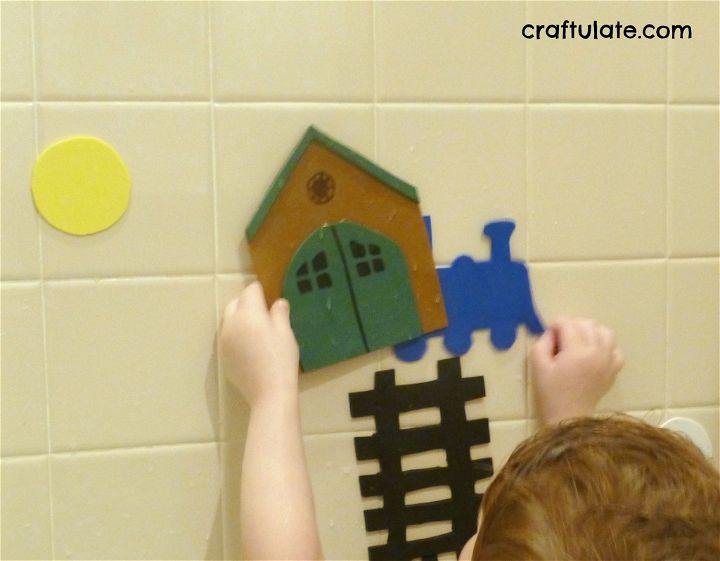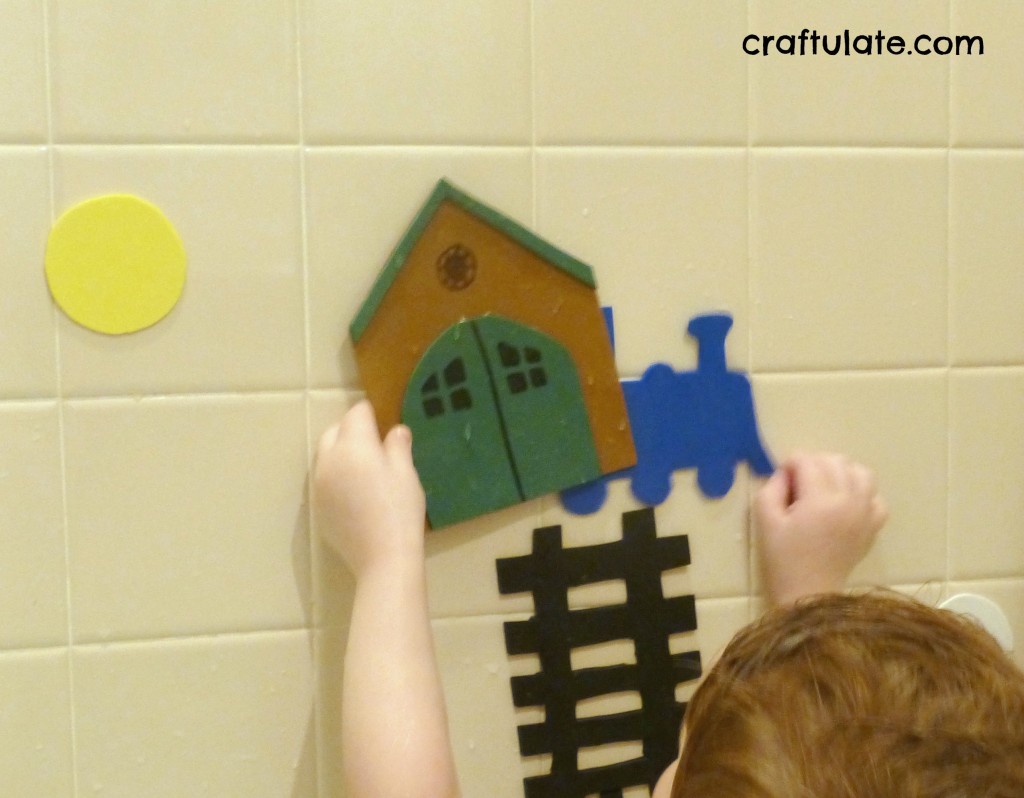 After our second time playing with this train set I heard him request "more bath". Now *that* doesn't happen too often around here!
This craft is part of our transport unit All Things Train.