This steam train themed table tent was a fun fabric craft to make for my train-loving son!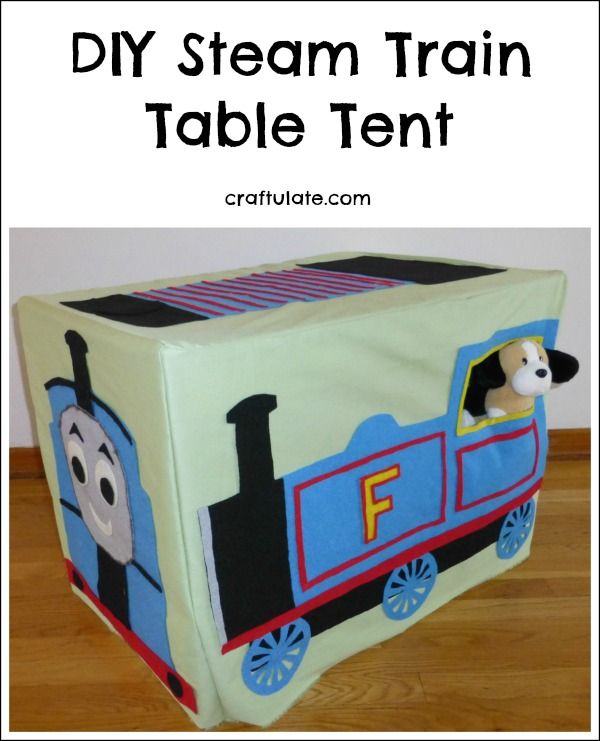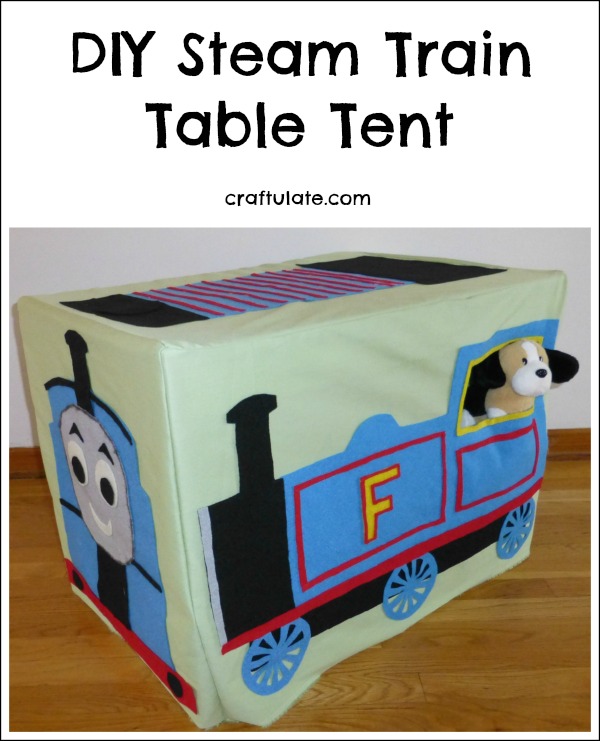 The following post contains affiliate links, which means that at no extra cost to you I can make a tiny bit of money to help support this blog. Thank you! 
I've seen table tents and playhouses to buy on Etsy – they look SO good – but they're pretty expensive.
Update: They now offer a downloadable pattern on Etsy!
So I waited until my mother was visiting so that we could make our own table tent. First of all we measured the table – we used quite a small one that we gave F for Christmas. Then we cut the base fabric into a piece for the table top and four pieces for each side. I won't give measurements as they are irrelevant unless you have a table of the same size!
Then we planned the design (a steam train – that might just resemble a famous one!) We used felt for the train, and glued them onto the base fabric with Fabric Mod Podge. MUCH quicker than sewing! We finished each side before attaching to the table top piece.
We added a window on one side, with little pockets underneath the window on the inside in case any of F's toys wanted to go for a ride.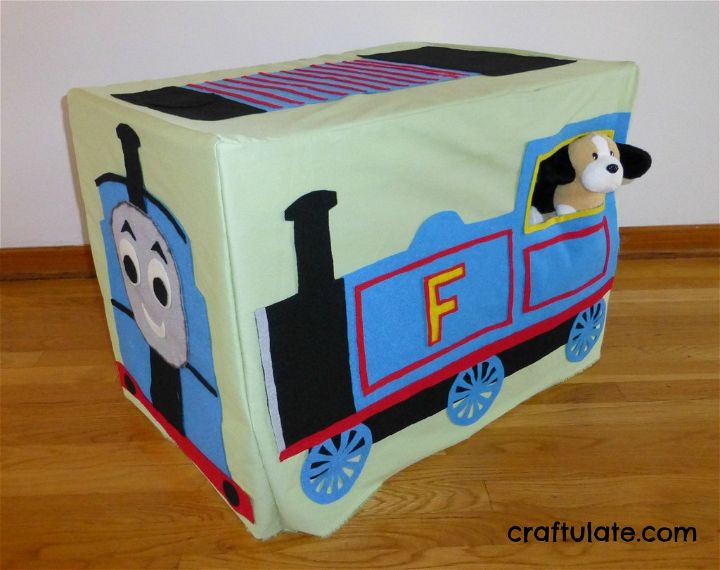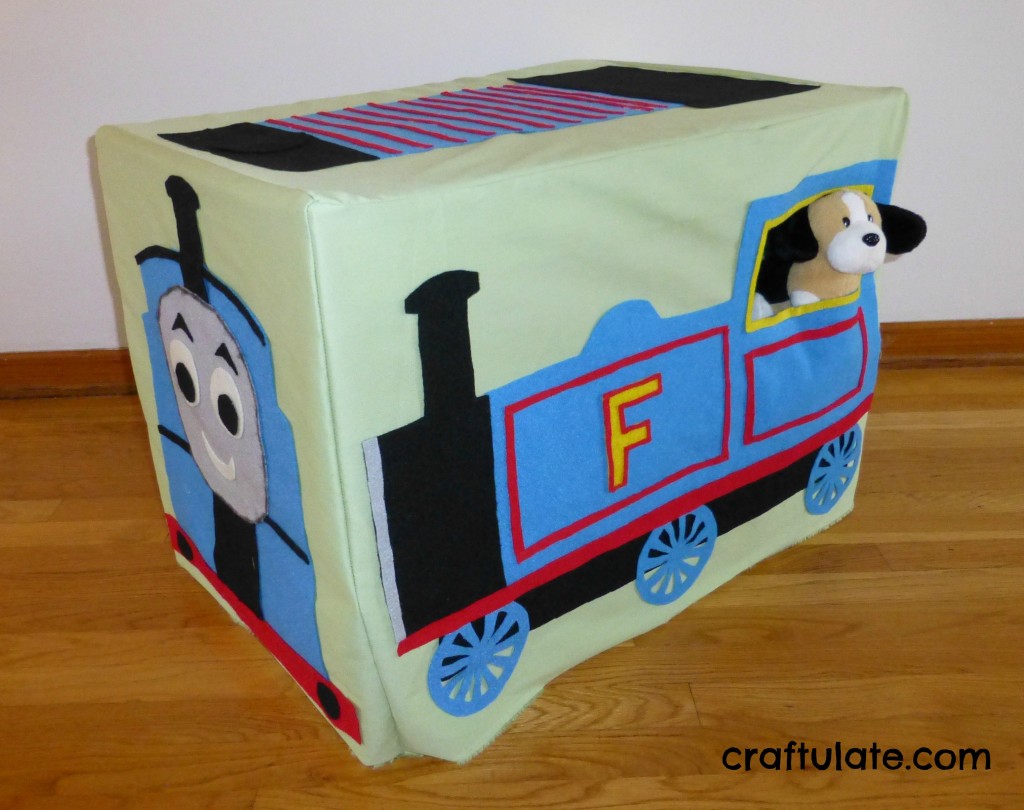 We made the doorway on the long side of the table, just a simple arrangement of a cutting a split in the fabric to create an opening, then sealing with bias binding tape. Artistically the door didn't really work in the side of the engine, but the rest of the tent looked better for using an engine rather than a carriage.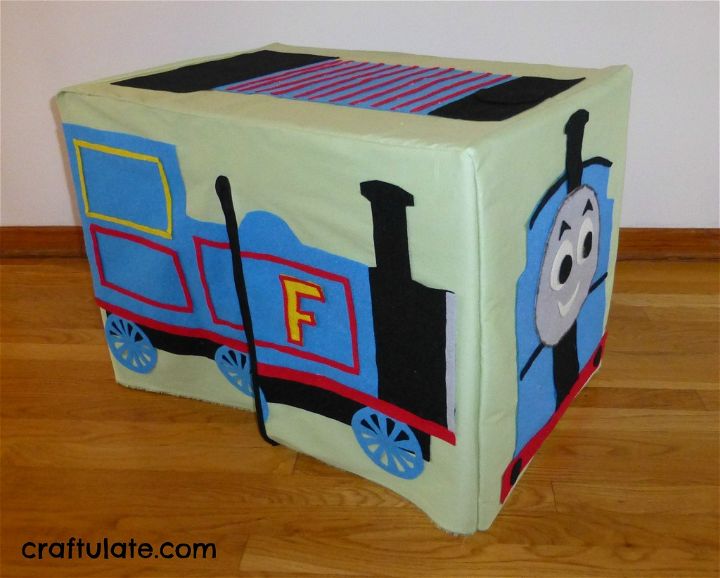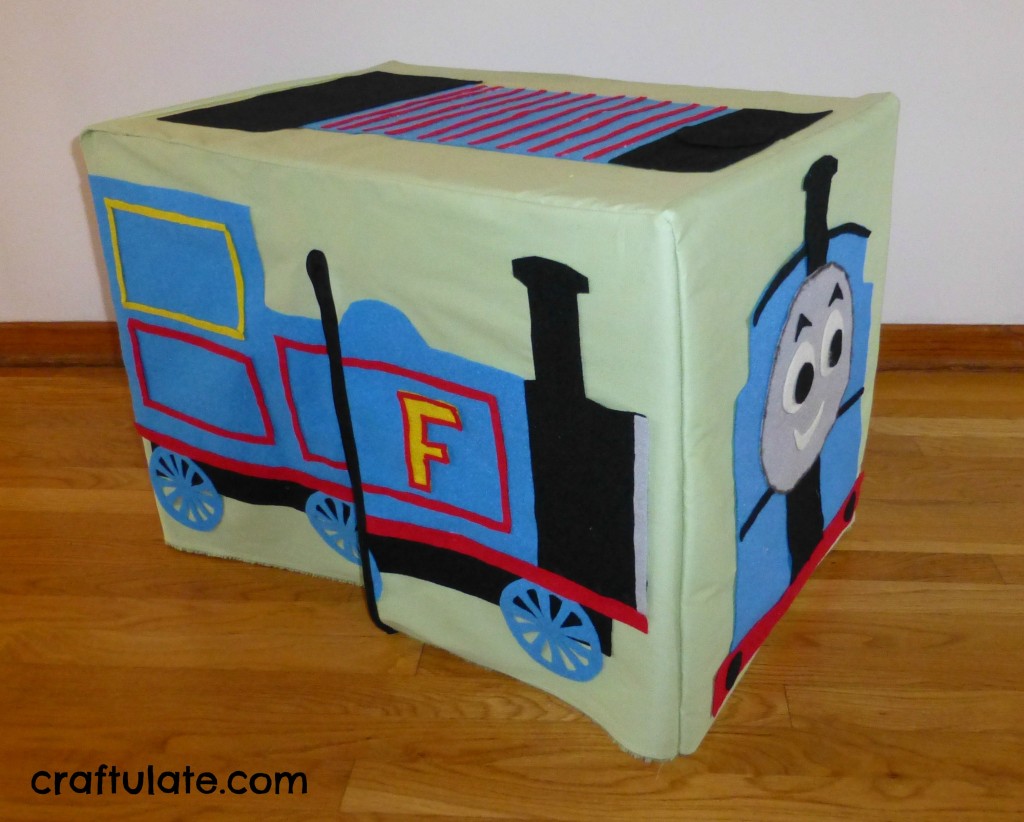 F's reaction to seeing the finished tent was pretty awesome! He loved being able to crawl inside his own private train and look out the window. This tent just slips over his table and can be removed any time. We're really going to have some fun with this!