Paint is an essential material for many art and crafts projects made by children – so a guide to paint absolutely had to feature in the Ultimate Guide to 50 Craft Materials!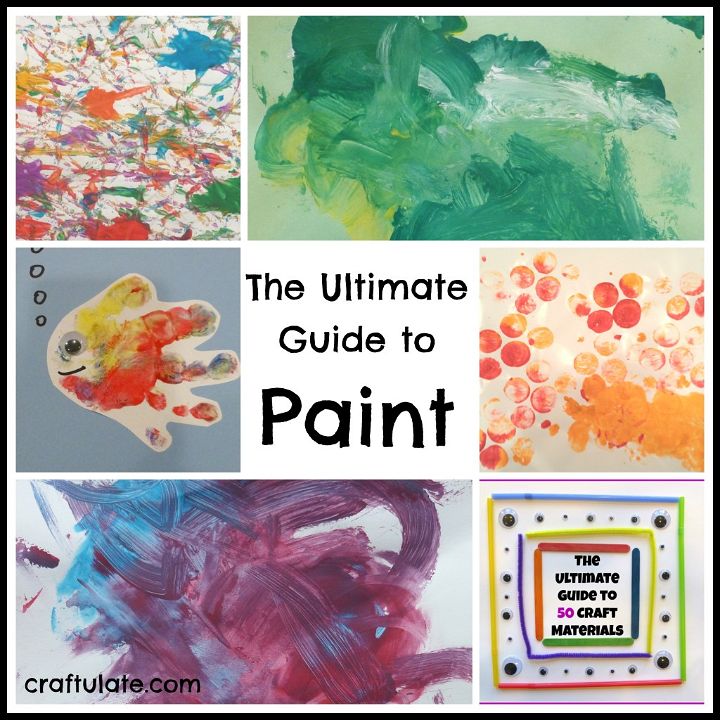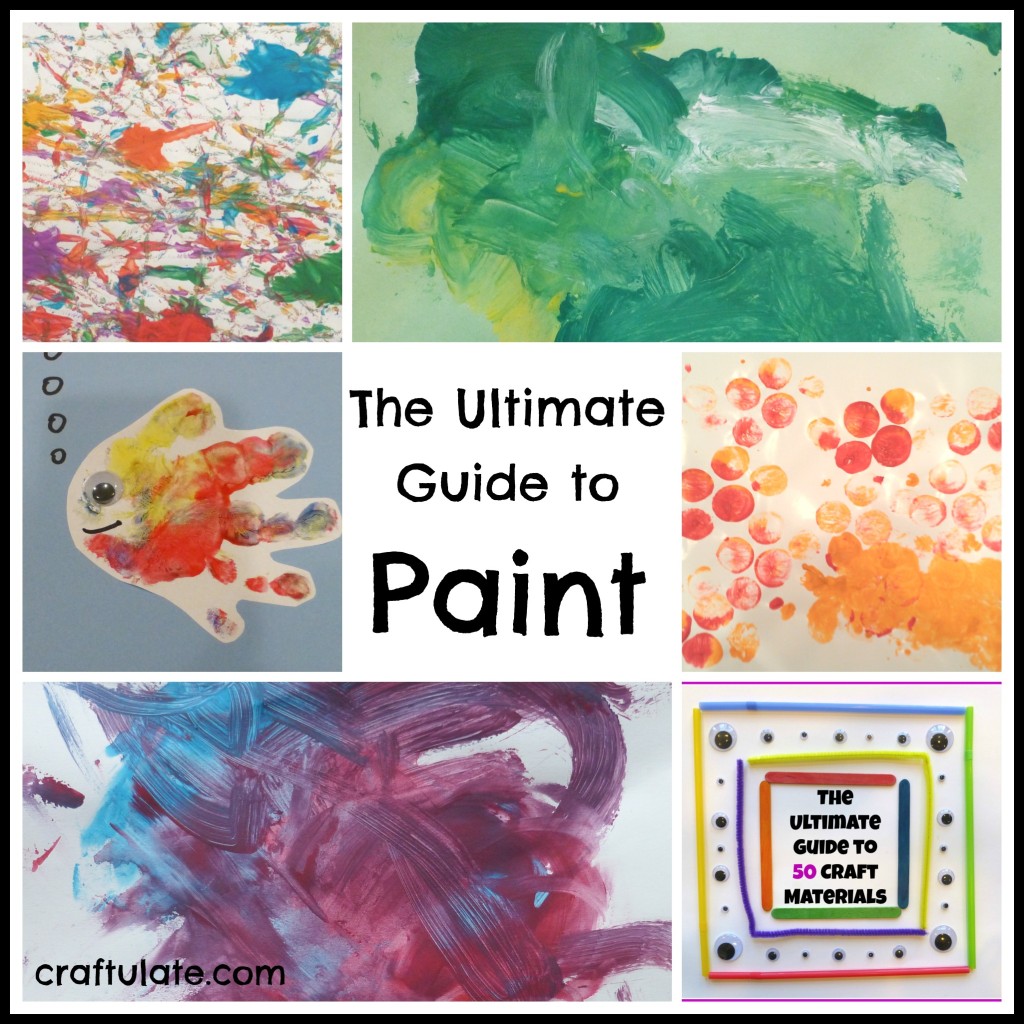 The following post contains affiliate links, which means that at no extra cost to you I can make a tiny bit of money to help support this blog. Thank you!
Types of Paint
Acrylic is the most popular, as it is cheap and comes in bold colors. It has a thick texture and easily available in "washable" versions.
Watercolor paint is good for slightly older children, and is available in either solid form or liquid. It is useful for techniques like crayon-resist art, as the crayon repels the water based paint.
Tempera paint is also quite cost effective and is great for color mixing and blending. It also has washable options.
Other options that blur the lines between paint and marker pens are dot markers and paint brush pens. Oh and let's not forget bath paint!
Or you could make you own paint! When my son was younger we made some toddler-safe paint from Jello Pudding mix and also some made from cornstarch and food dye.
Methods of Painting
Yes, you could go with a paintbrush but what about a foam brush or textured roller? Here at Craftulate we have tried many different methods of painting that don't involve paintbrushes, including scourers and scrubbers, bubble wrap, combs and mesh fruit bags!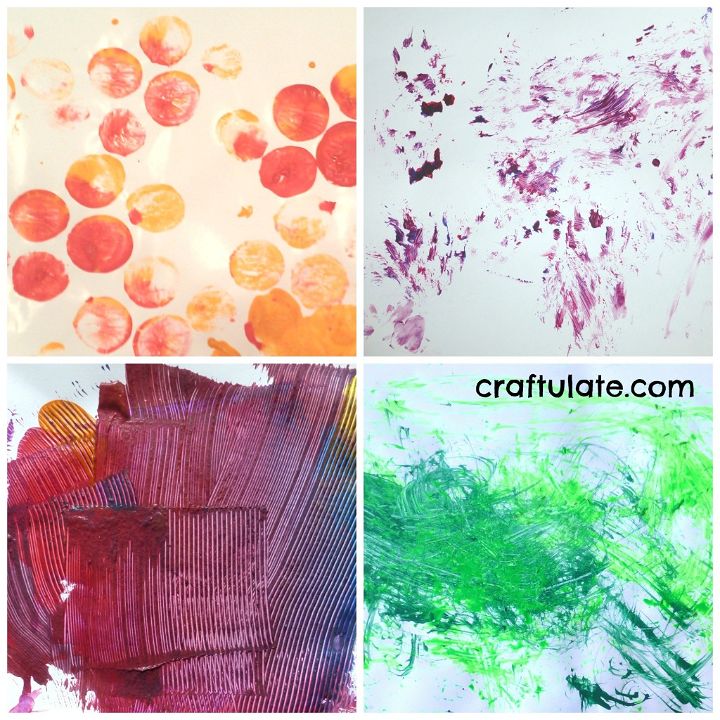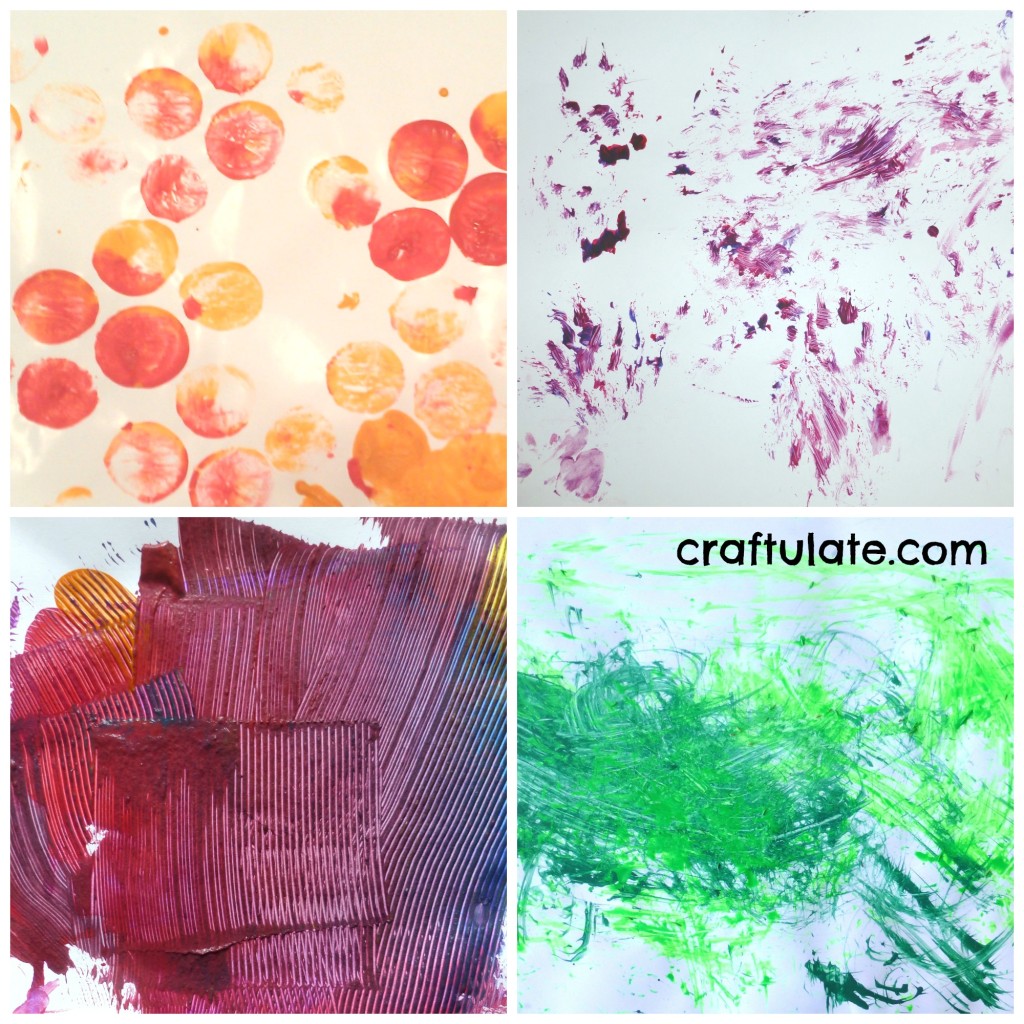 Paint is often used for making prints – we have tried sponge shapes, champagne corks, bottle tops, soda bottles, the end of a cardboard tube and a lint roller!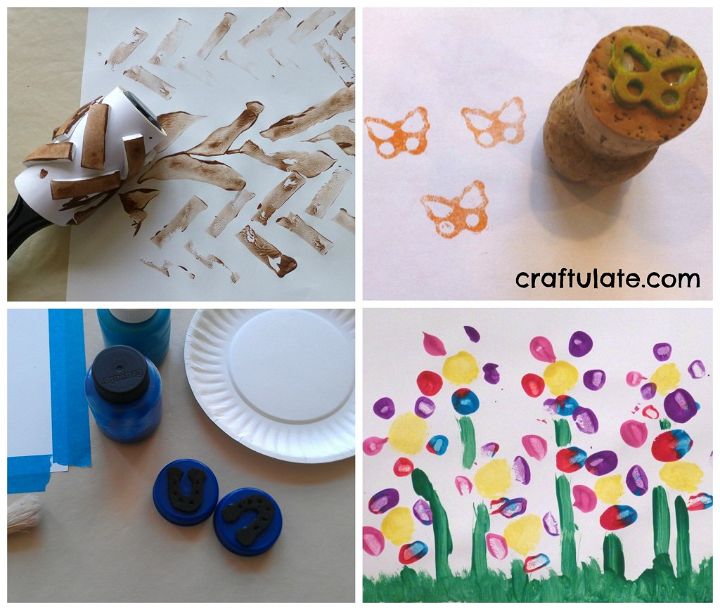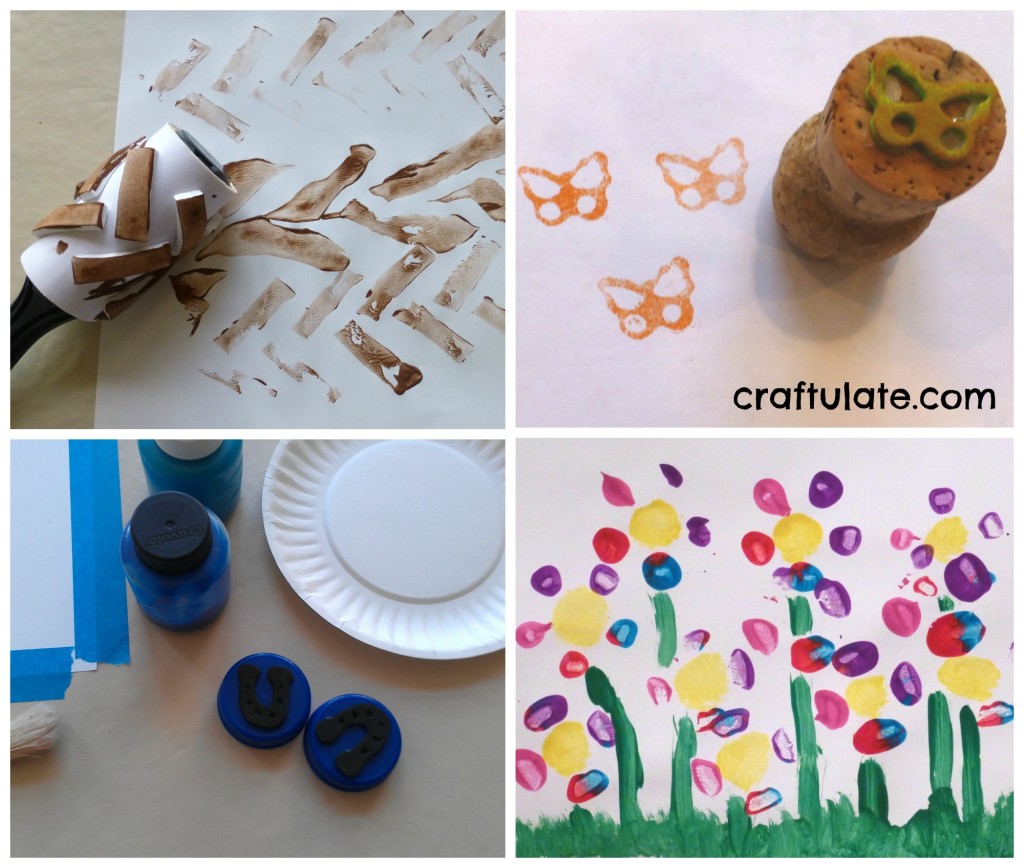 Uses of Paint
Well, I don't think I'll attempt a complete list as I'm not sure it is possible! From toddler finger painting to making handprints, from making Christmas decorations to painting a shoe box to make a school bus – paint is essential!!



Does Paint = Mess? No!
When my son was one year old we did several types of mess free painting, including painting in a can, in a sealable bag, and in a clear-topped cake tin!



So get painting with your kids today! 🙂