Here are all the art with kids activities that you can find on Craftulate – all in one place!

There are so many ways you can make art with kids, and I've listed all the ways we've tried right here!  I've split the art projects into sections, so just click on the one that appeals to you and it will jump to that category. I'm sure you'll find some fantastic ideas!
---
Painting
Kids love paint and there are so many types of paint, art techniques and methods to choose from!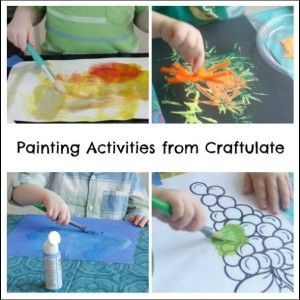 Watercolour and Glue Resist Art
Watercolour Sunset Art for Kids
15 Ways to Paint Without Brushes
Glow-in-the-Dark Fireworks Painting
Sponge Painted Ocean Art For Kids
Child-Led Painting Process Art
---
Handprint & Footprint Art
Oh and don't forget fingerprints! We've been huge fans of this method of making fun art since my son was one year old.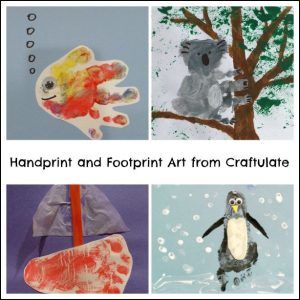 27+ Handprint and Footprint Art Ideas
---
Mess Free Art
If your kids aren't keen to get their hands dirty, these are the art ideas you need!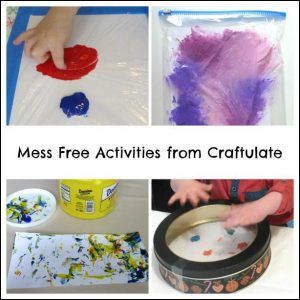 Mess Free Primary Colour Mixing
Tissue Paper Collages For Toddlers
---
Process Art with Kids
It's all about the process, not about the final result. Although sometimes the final result is as awesome as the technique!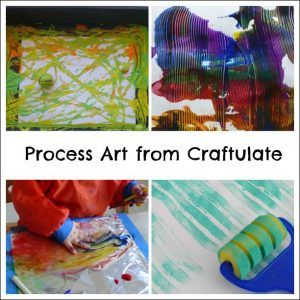 Printing with Scrubbers, Sponges and Scourers
Splat Painting with Cotton Balls
Child-Led Painting Process Art
---
Tape Resist Art
This is another of my favourite methods of making art! It does require preparation from an adult in advance, but children of any age can make masterpieces!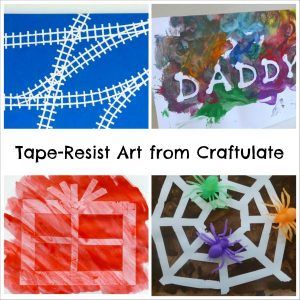 Toddler-Made Tape Resist Banner
Sticky Tape Resist Christmas Gift Art
Sticker Resist Father's Day Card
---
Wall Art with Kids
Your kids can create beautiful artwork that you'll want to keep on your walls forever!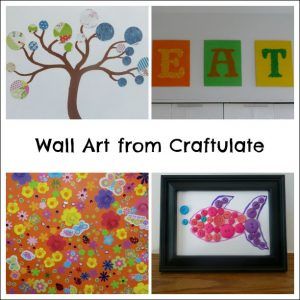 Glowing Halloween Wall Art for Kids
---
Window Art with Kids
Decorate your windows with gorgeous suncatchers and homemade window stickers. Particularly good for seasonal projects.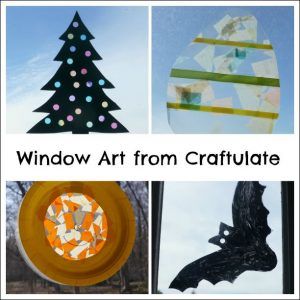 Christmas Tree Craft with Suncatcher Lights
---
Collage Art
Collages are one of the easiest ways to make art using sticky paper, glue or stickers!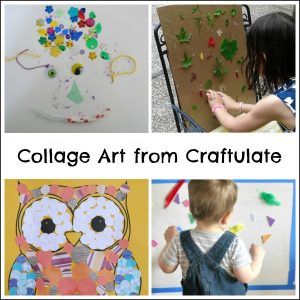 Tissue Paper Collages For Toddlers
Spring Sticker Collage Challenge
---
Art Books
Download and print these fun art books for the kids to enjoy!
Cars and Trucks From A to Z Art Book
Also check out my Gift Guide for Arty Kids Aged 3-5!!!