This is a great mess-free painting activity! I'm currently on a trip back to the UK so marble painting was a really easy art activity – and I didn't have to worry about making a mess!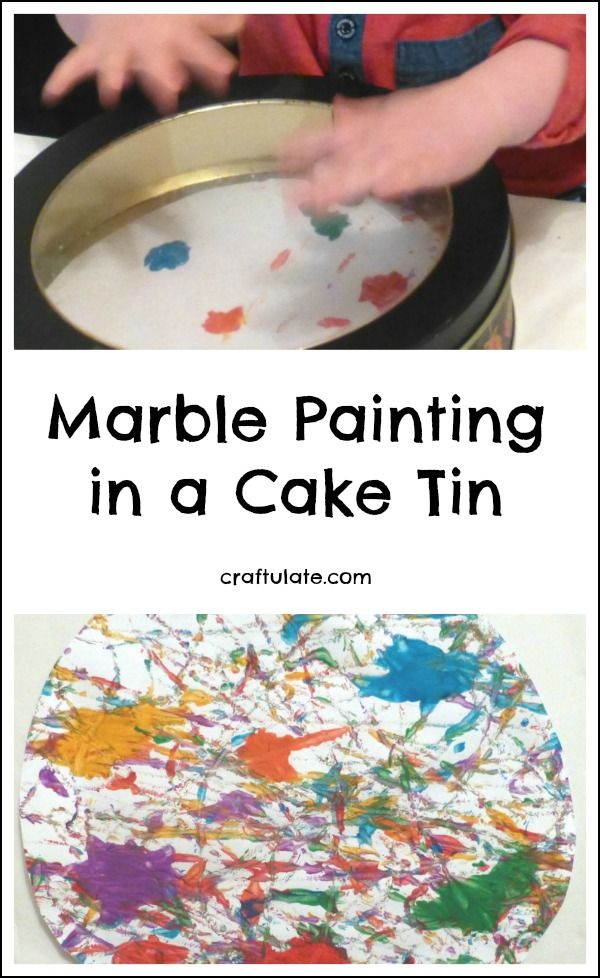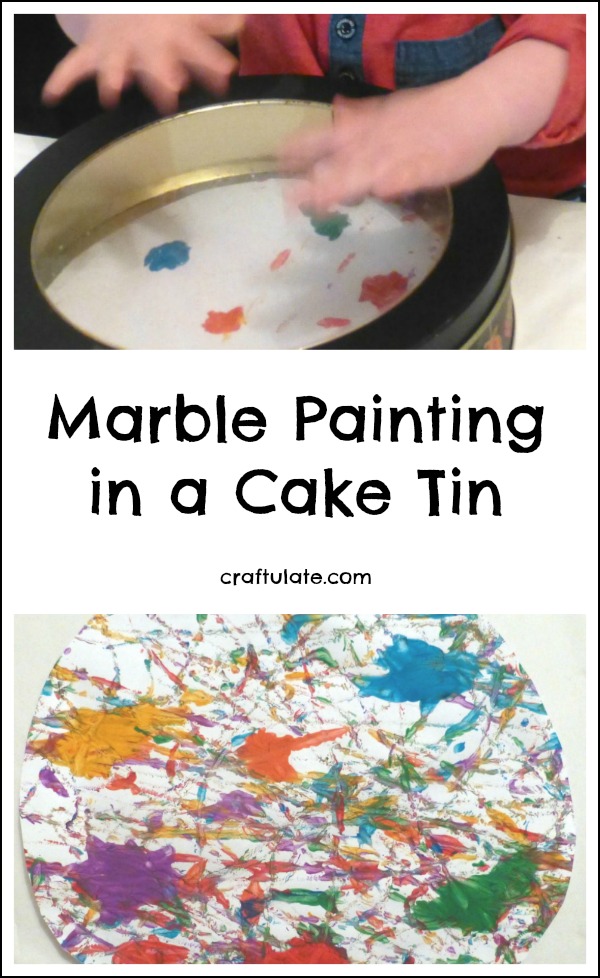 All you need are some marbles or small balls, and a box, tub or tin with a clear lid. At first we couldn't find one and nearly improvised with taping two layers of contact paper over a box. But then my mother found this cake tin with a clear lid which was perfect.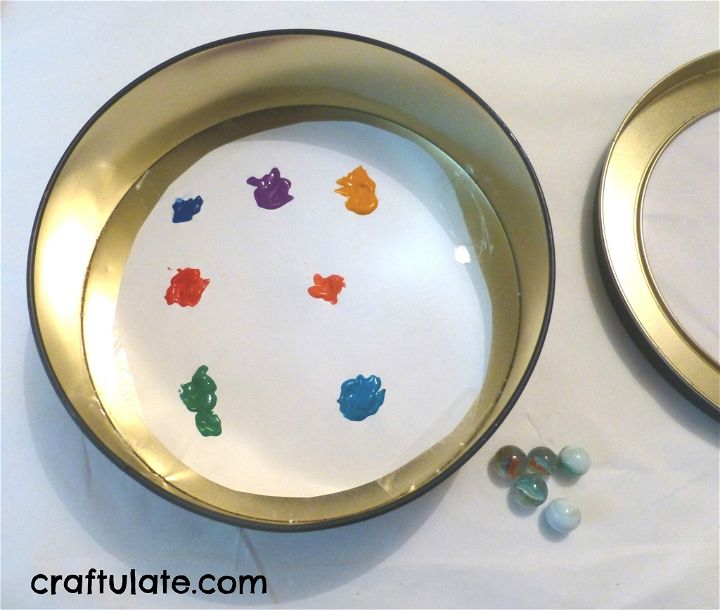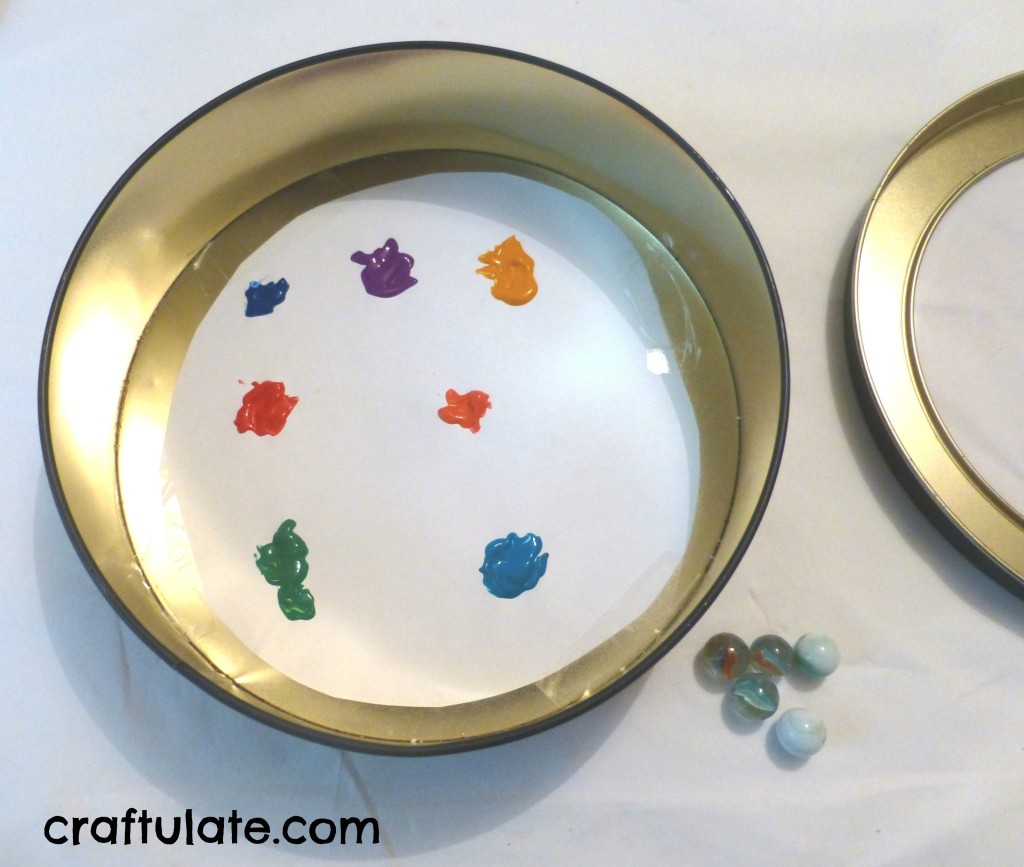 I cut paper to fit and taped it to the base of the tin. Then I squeezed in some paint, added some marbles, and taped the lid shut.
F loved the sound that the marbles made in the metallic tin, and could watch the marbles making paint tracks on the paper.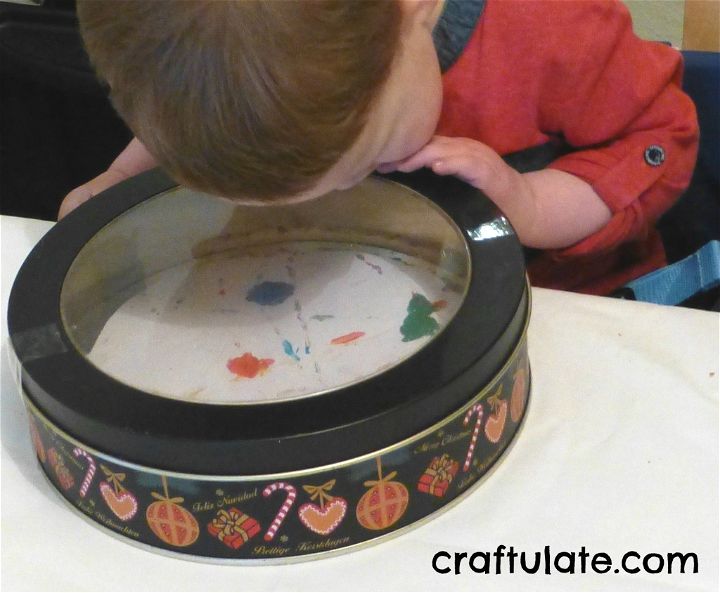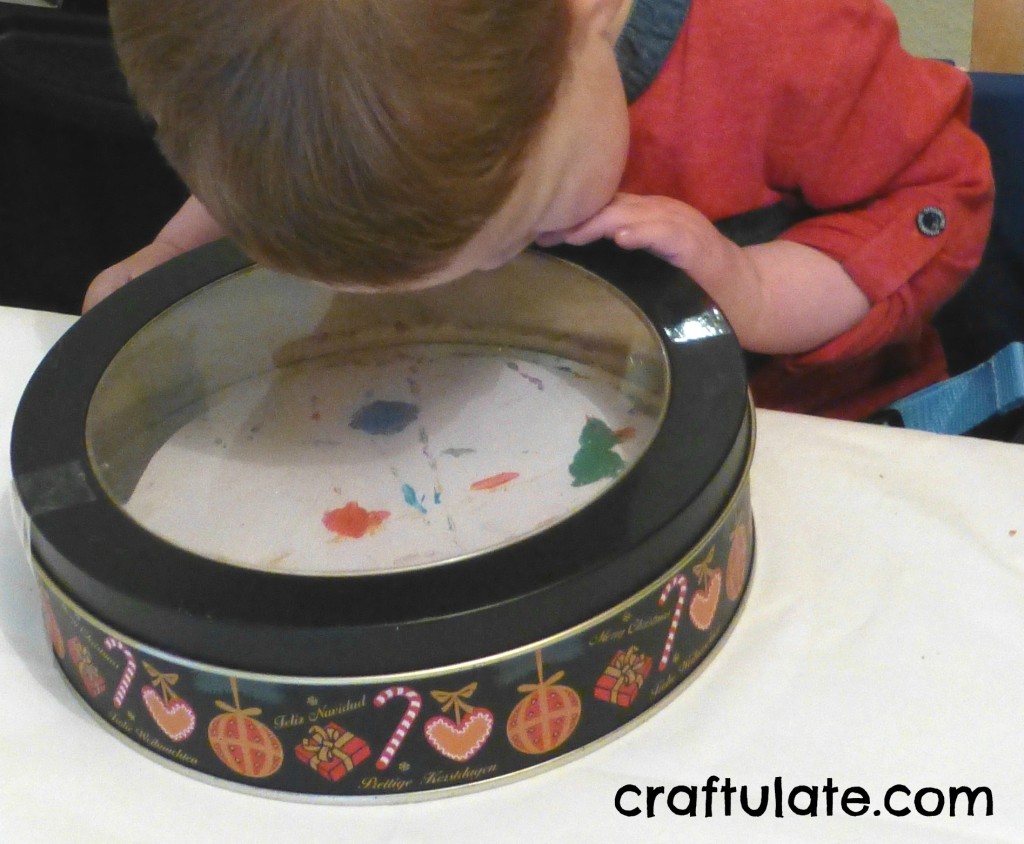 He also liked hitting it like a drum!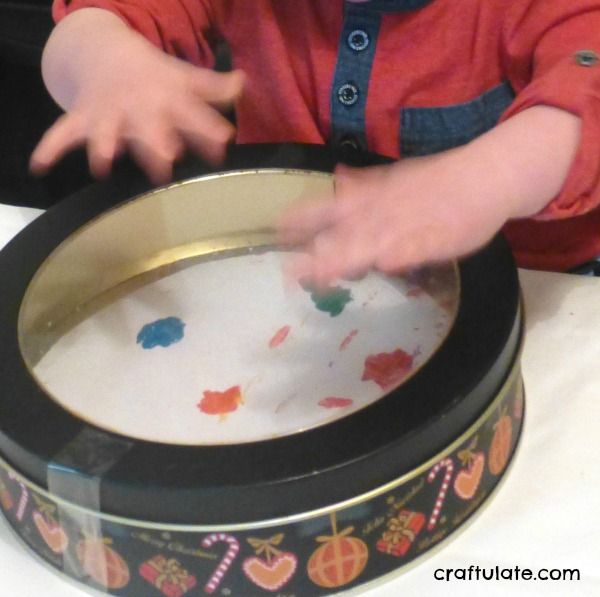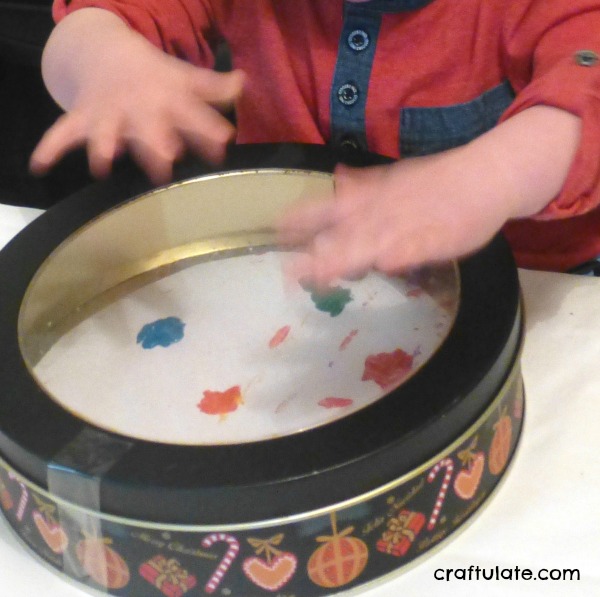 Once he had finished I removed the paper and left it to dry. Quite unusual to have a round painting but I rather like it!