These tractor track prints are made from converting a lint roller! Such a fun art project for kids!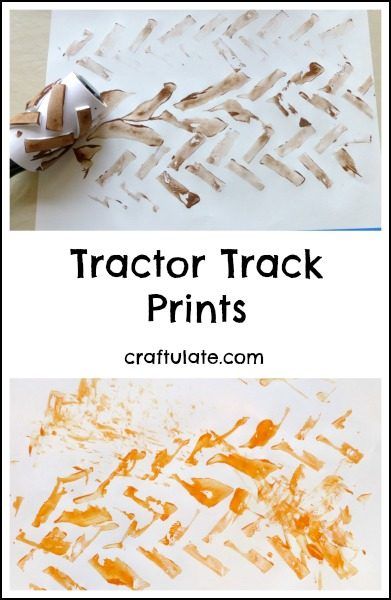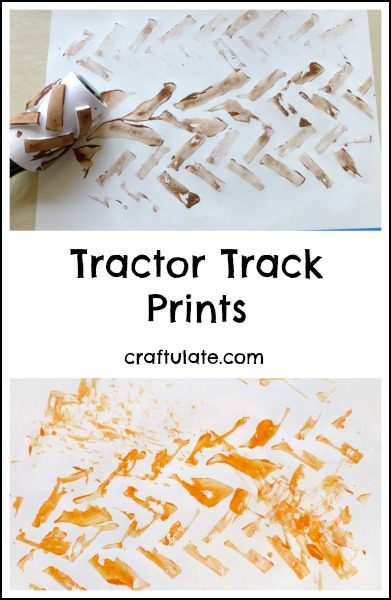 The following post contains affiliate links, which means that at no extra cost to you I can make a tiny bit of money to help support this blog. Thank you!
I made the rolling stamp by hot gluing strips of super thick (almost ¼ inch) craft foam onto an upcycled empty cardboard tube.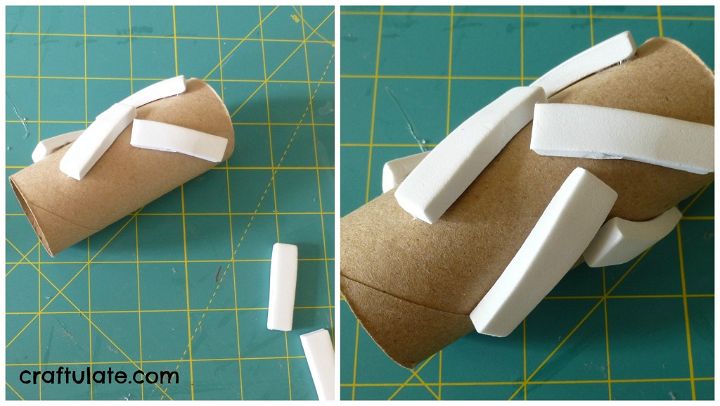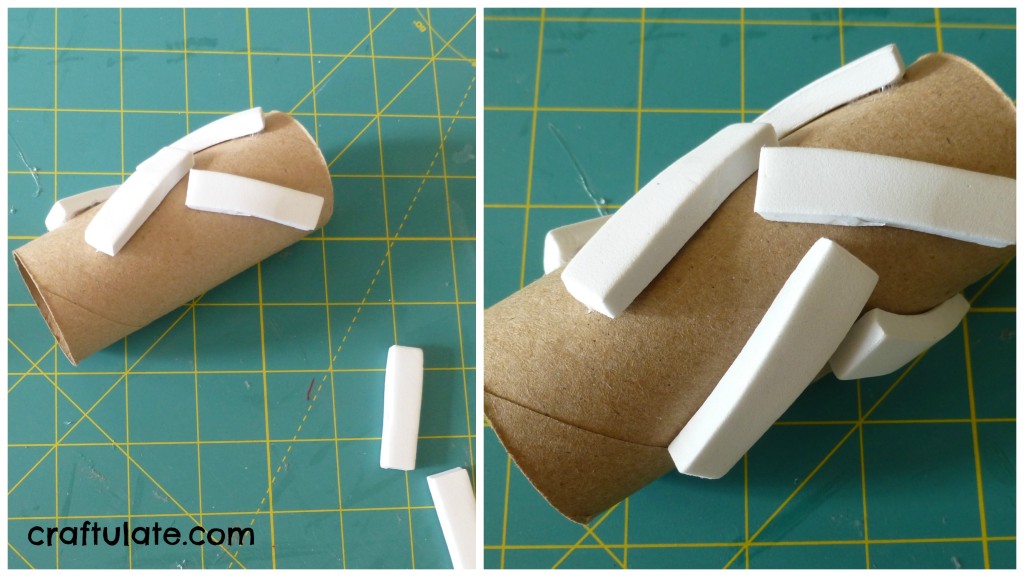 I thought it would work well but when I tried rolling it on the paper it was pretty hard to get evenly printed tracks.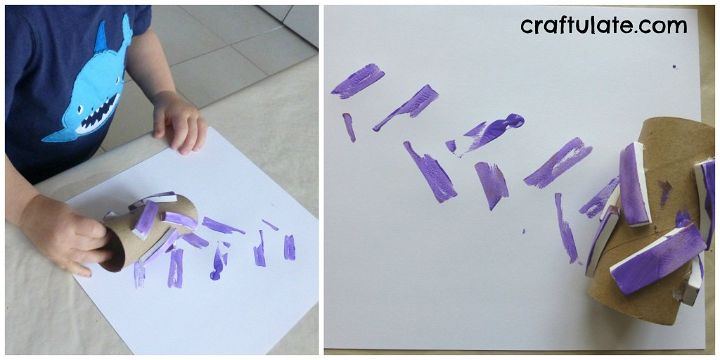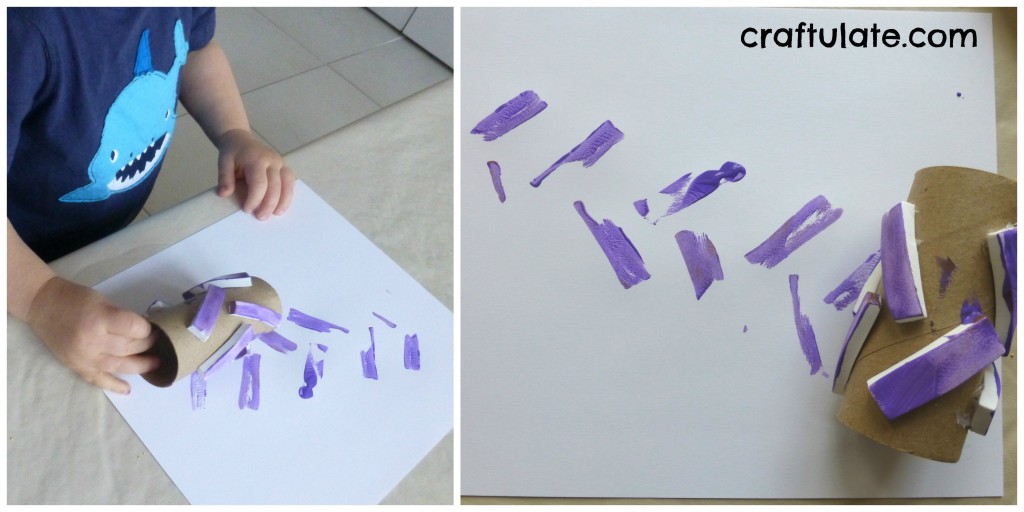 I am sure that this would work well if a continuous line wasn't required, and we'll use this technique again for other kinds of prints. So I adapted the concept slightly and glued the craft foam onto a dollar store lint roller. I left the sticky paper on the roller but an empty one would work well too.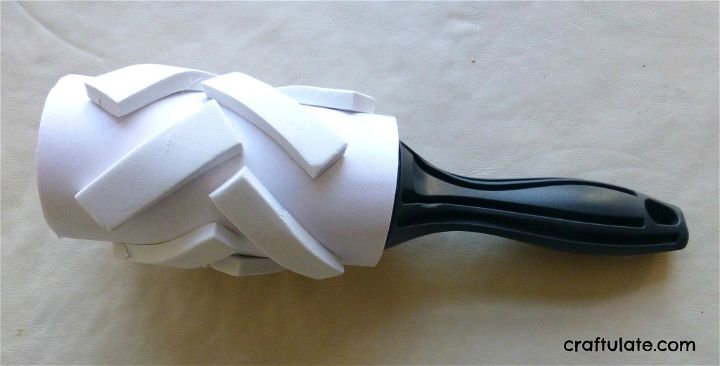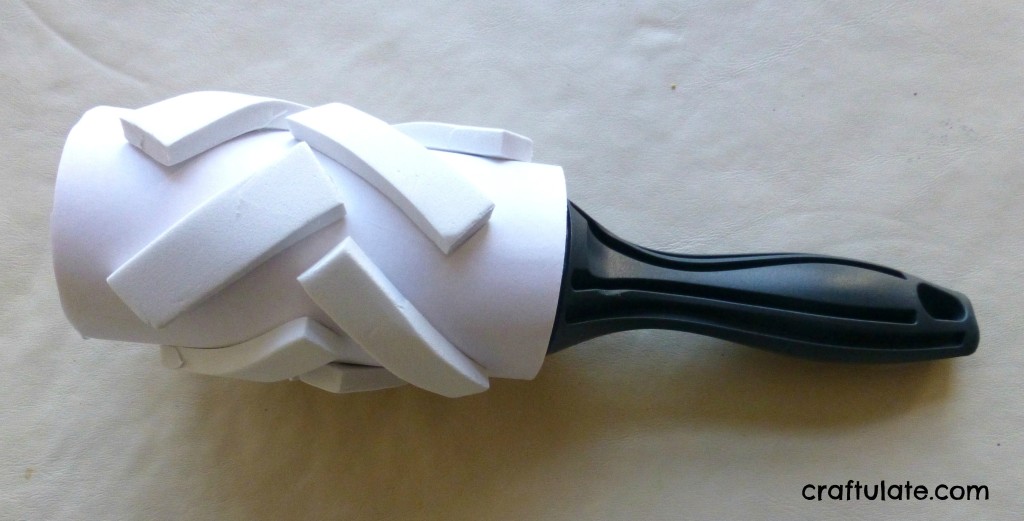 I tried it out and it only needed a light pressure to get good results.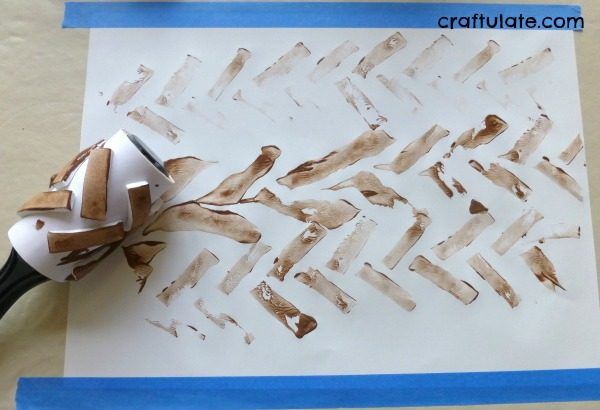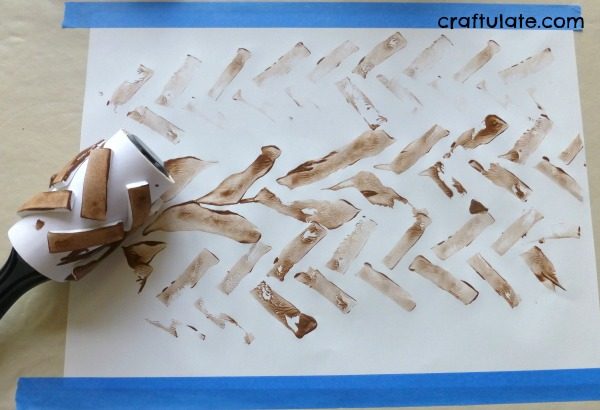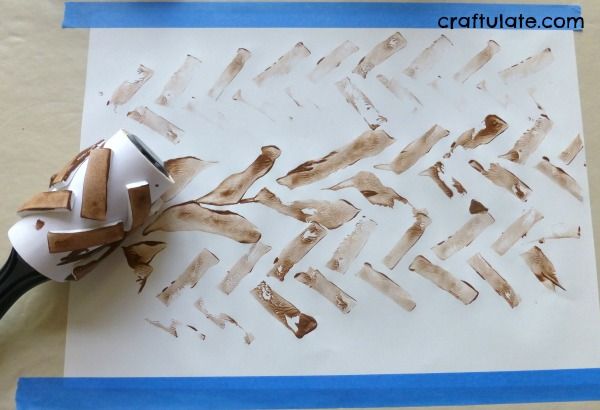 F found the lint roller MUCH easier to manipulate, but it only took a few strokes to cover the paper. This would be great with some REALLY big paper!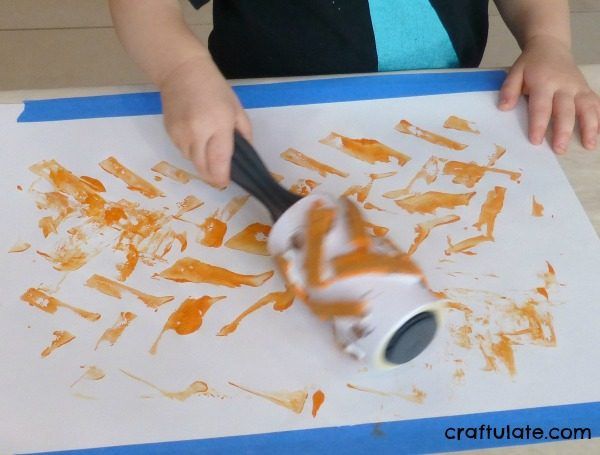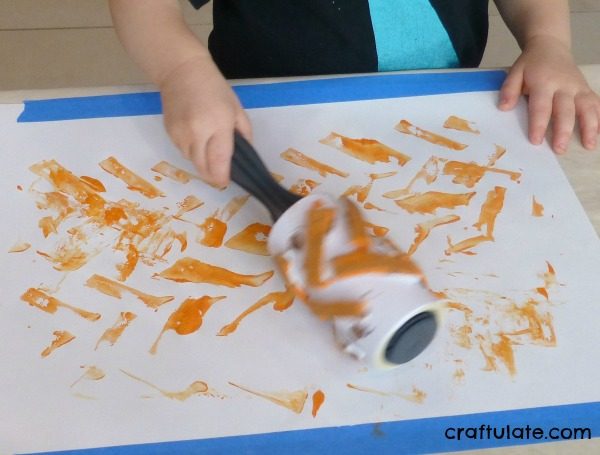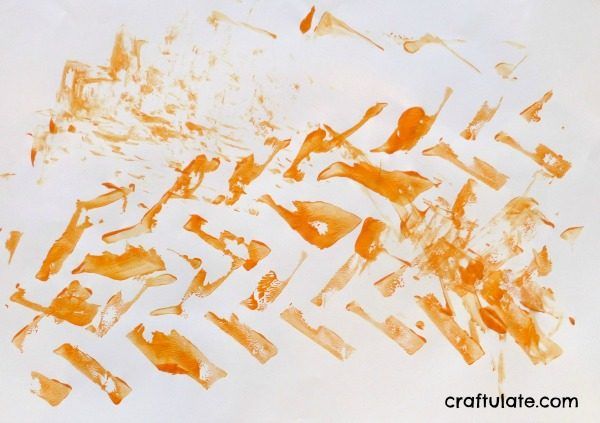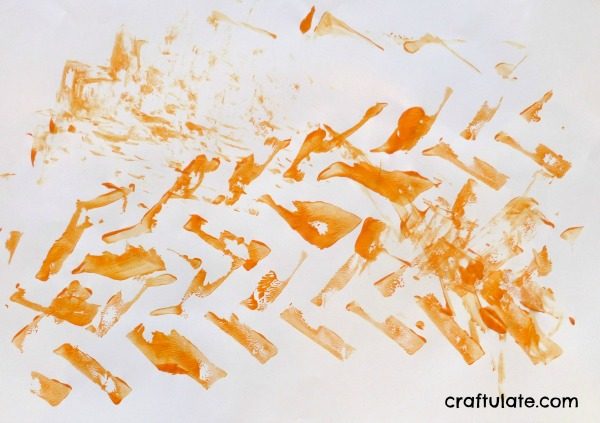 I'll definitely use this technique again! It was just about possible to remove the craft foam and paper layer, so we can make new prints next time. Animal paw prints would be awesome!
This stamp roller craft was inspired by the Sugar Aunts.