This handprint flower art is a wonderful activity for kids to try – on their own!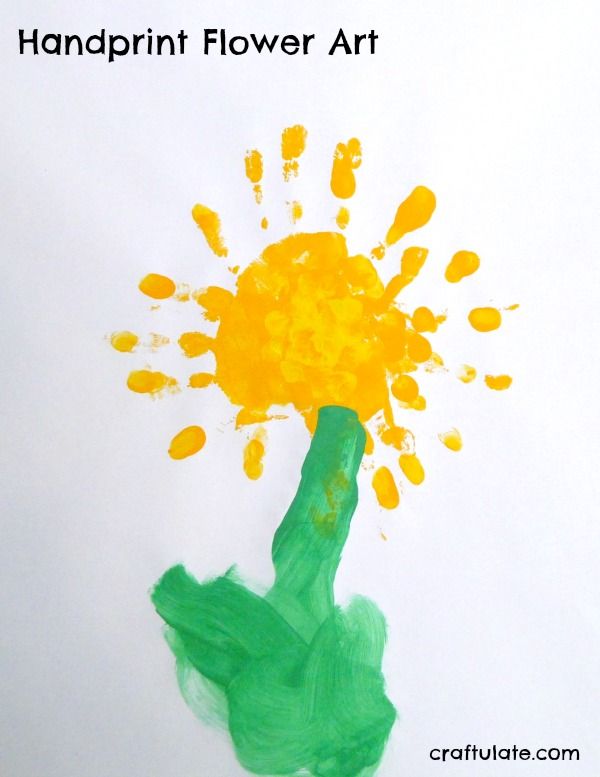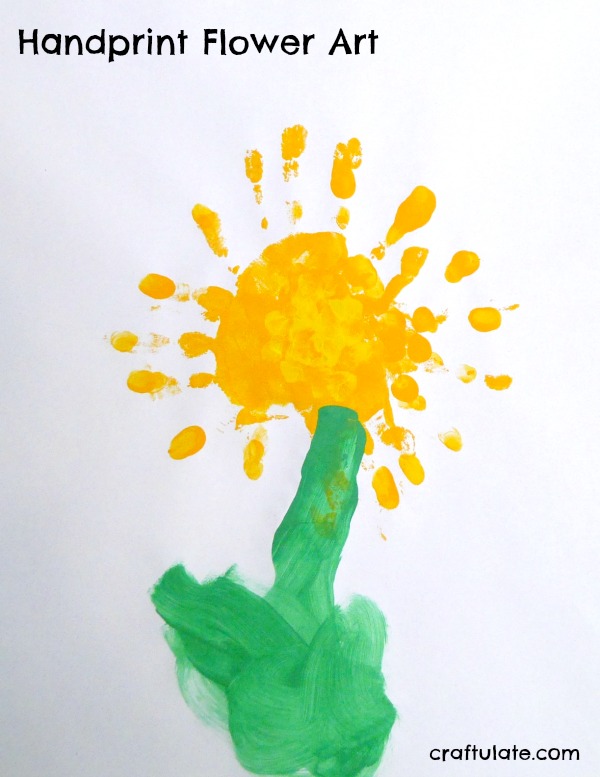 This is a sponsored post written by me on behalf of Lava® Soap. All opinions are my own. Please see my disclosure policy.
This handprint flower art activity didn't happen the way that I intended. Because actually, I didn't plan it at all. It all originated from my son, who one day started painting his hand – even before he had got any paper.
I managed to halt his enthusiasm, and with his half-painted hand asked what he wanted to make. He said he needed a large piece of paper. I cut one from a paper roll and taped it to the table. I don't mind confessing, I immediately felt safer – but I removed all chairs from the surrounding area just in case.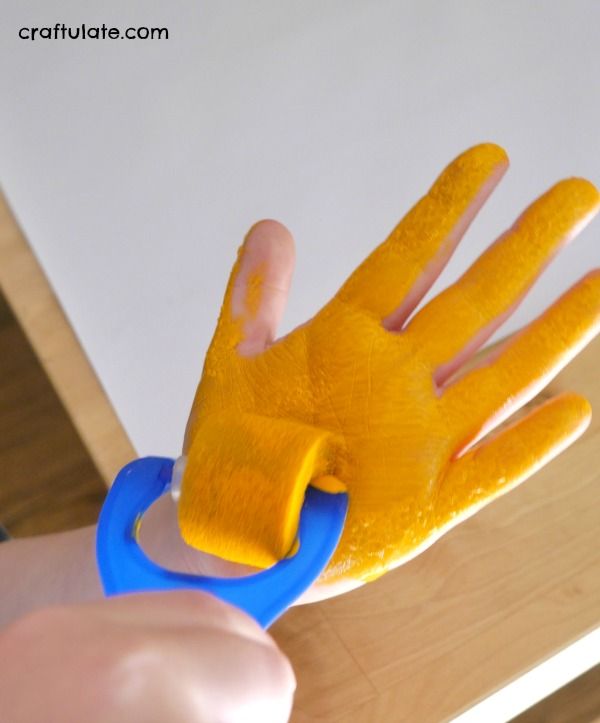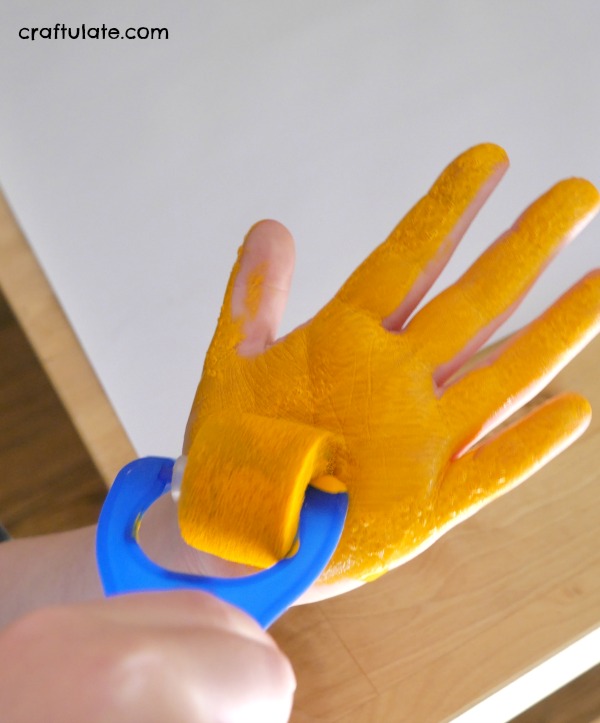 Because this is the point. I didn't plan an art activity, my son did. He launched in with a messy one – and I had to suppress my fear of painty handprints all over my house and turn it into something positive as quickly as I could.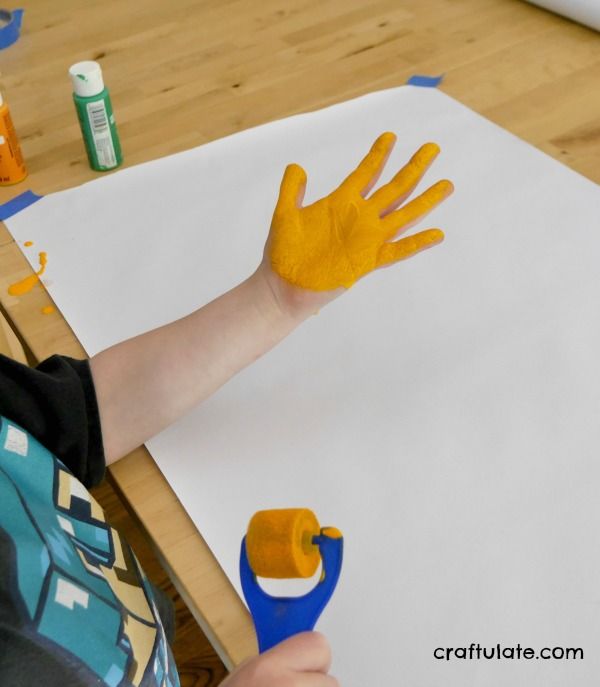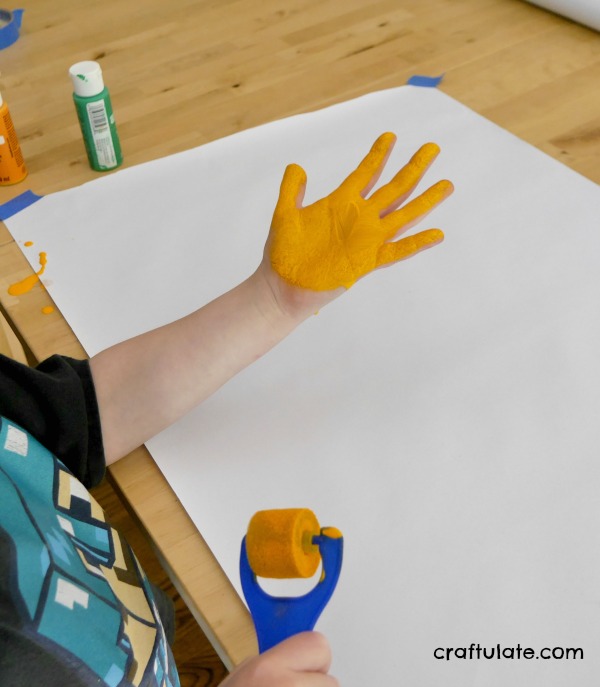 Even with the paper, he had no clear idea of what he wanted to make. He could have made some crazy messy process art, just for the fun of it, but then he recalled a kindergarten art project from last year and decided to make a handprint flower.
He pressed his hand onto the paper, and then rotated it to make different prints, with his fingers acting as petals.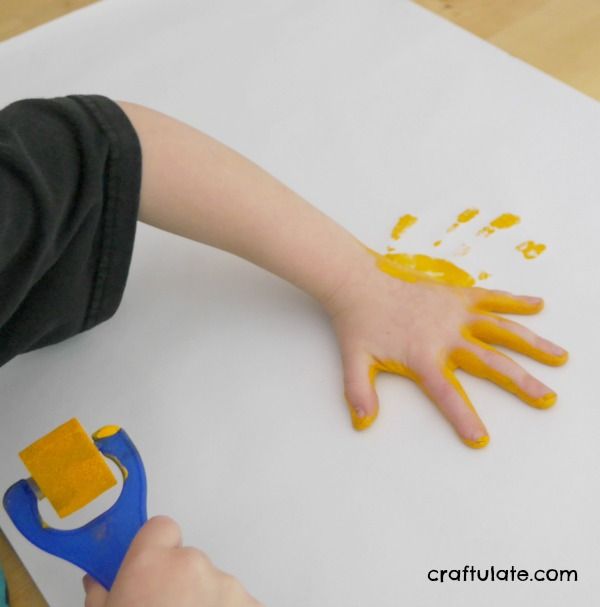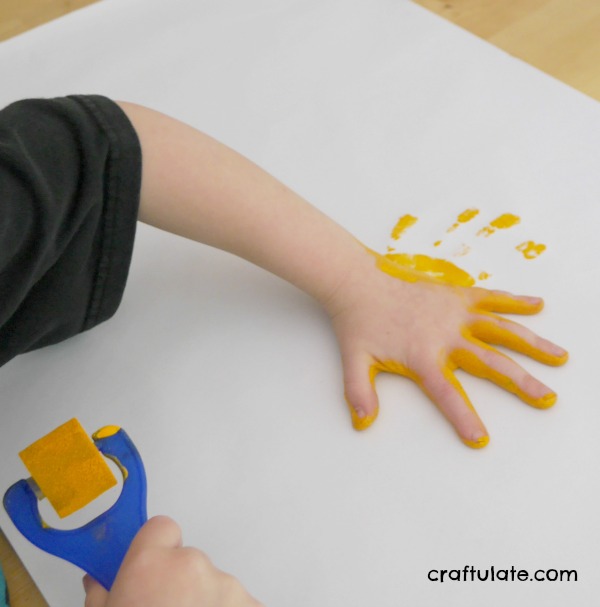 He didn't always get enough paint on his fingers, so had to go back and redo some.
Naturally his hands were covered in paint by the time he finished, and he wanted to clean them before adding a stem and other details to his picture.  Lava® Soap to the rescue!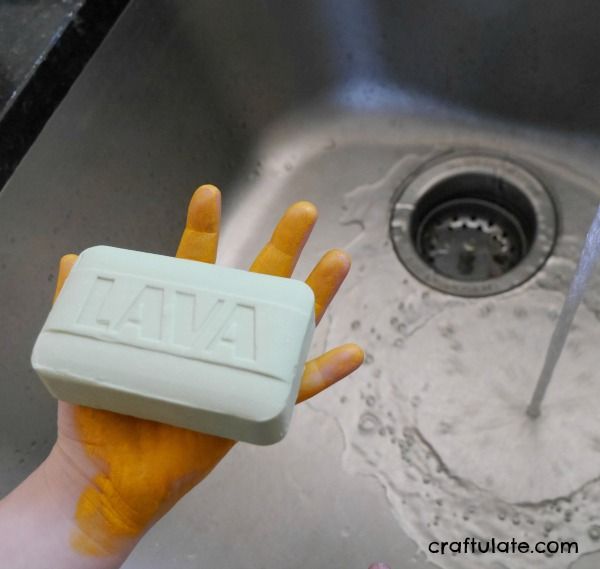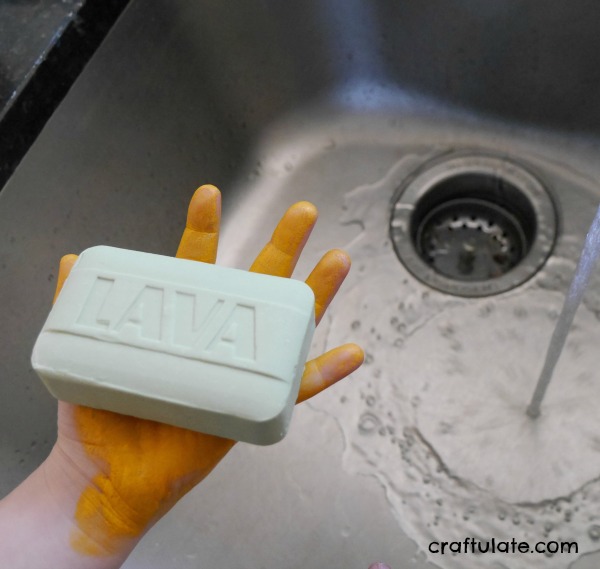 If you're not familiar with it, Lava Soap is so-named because it contains tiny granules of pumice, which act as a mild abrasive when cleaning. Perfect for painty hands!!!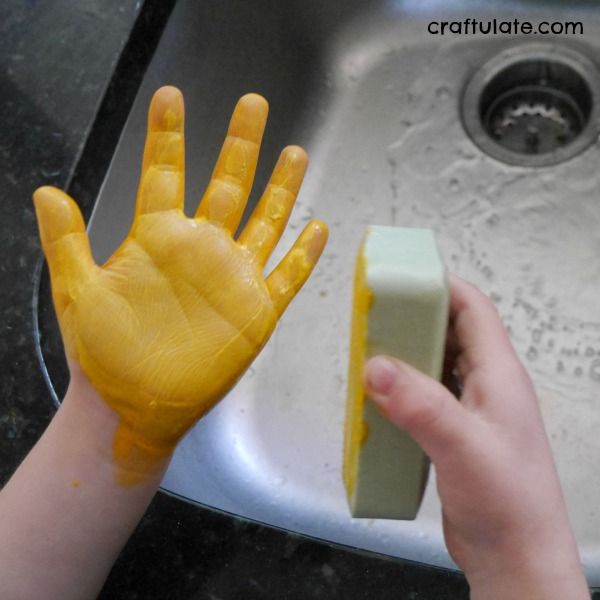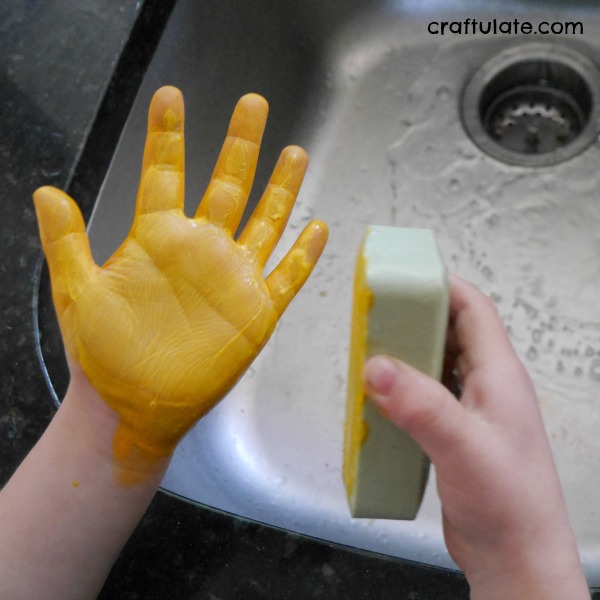 After his hands were clean, he used a foam brush to add the stem and leaves, and after the orange paint had dried, he dipped his finger into some yellow paint to make the stamen detail in the center of the flower.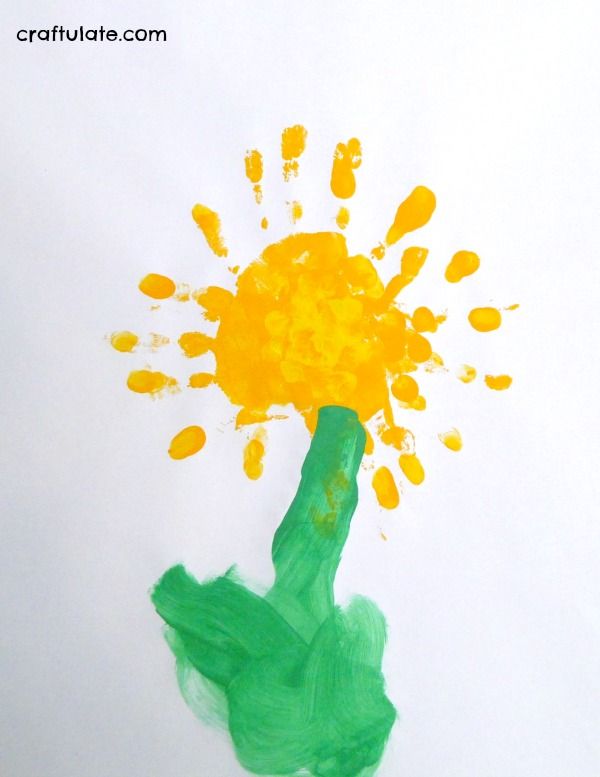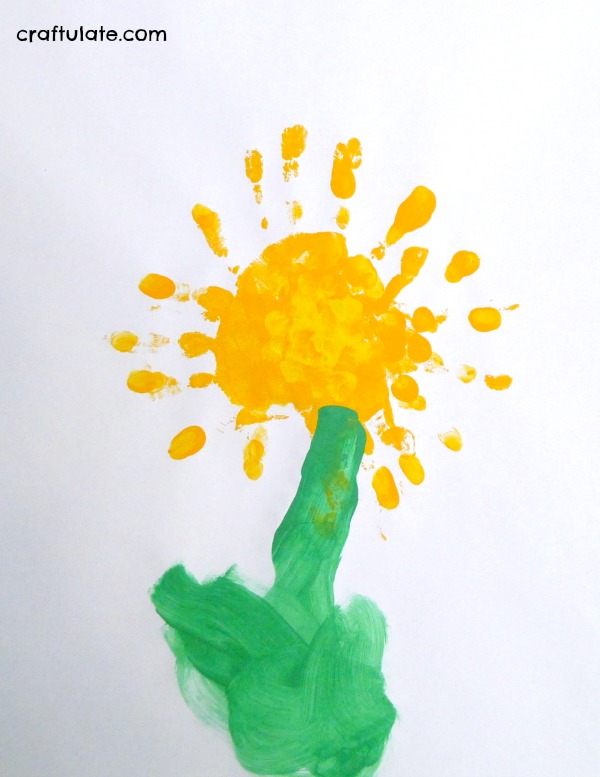 I'll be the first to admit, it isn't a stunning painting for a 7-year-old. BUT. The important part is that I allowed his creativity to flow and this was the result. He's very proud that it was all his own idea to do this project – and I'm glad we didn't make a huge mess in the process!  And if you liked this project, check out even more flower art projects in this roundup.
Lava Soap can be found in many retailers, including Walmart! You can also follow Lava Soap on Facebook or YouTube.