This is the fourth in my series about Learning Colours, based on the animals in the book Brown Bear, Brown Bear What Do You See? For more information on the series, please see here.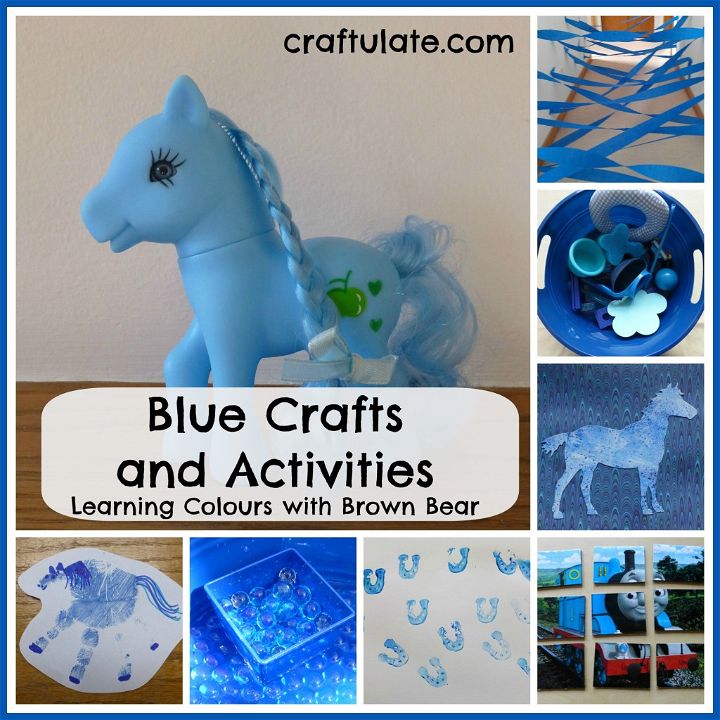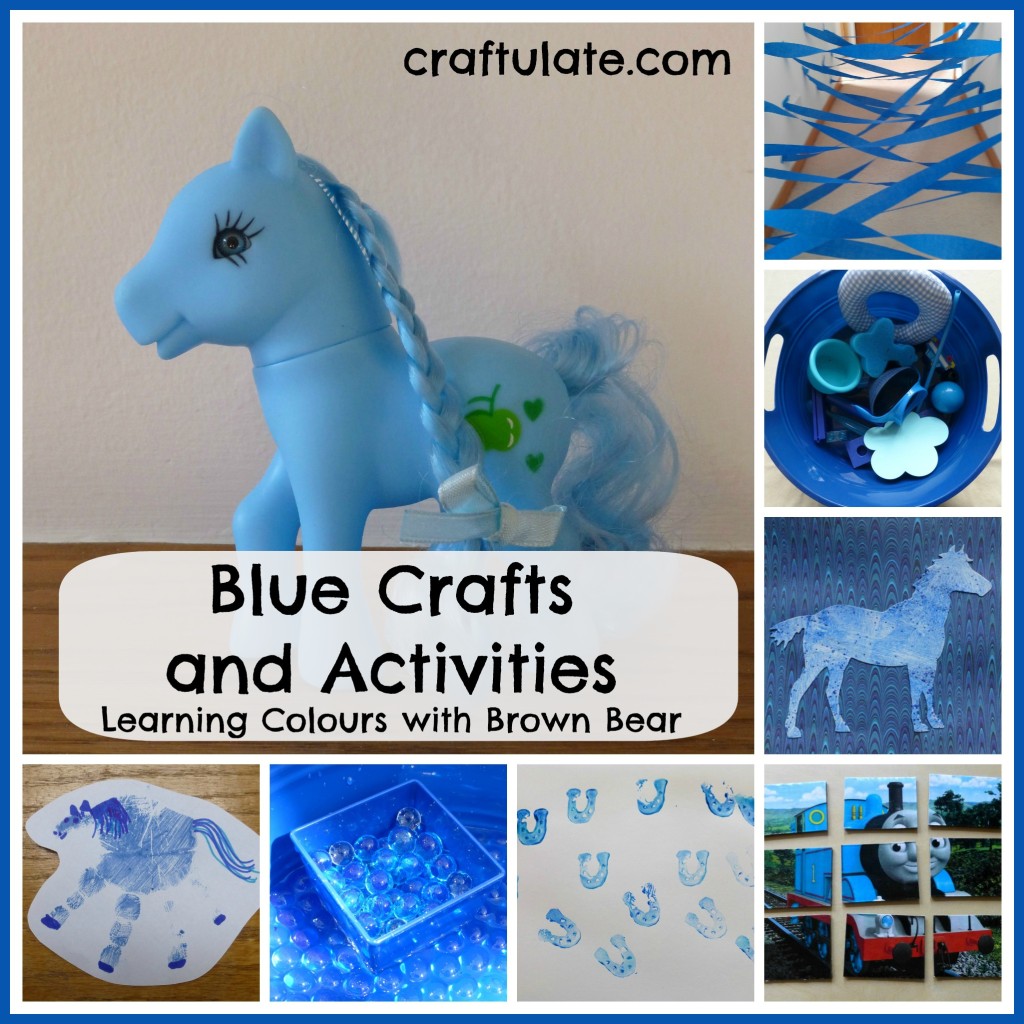 The following post contains affiliate links, which means that at no extra cost to you I can make a tiny bit of money to help support this blog. Thank you!
This week we focused on the blue horse, and also on other blue things.
Drawing and Painting with Blue
As usual at the start of a new week of colour, F produced some artwork only using blue crayons, blue coloured pencils and a blue marker. We also did some painting with two different colours of blue paint, and some blue glitter glue. It all became the same colour quite soon so I added some white for variety. F had some great fine motor skill practice trying to squeeze out the glitter glue. The finished artwork is not really a gallery piece but does look rather special when all that glitter catches the light!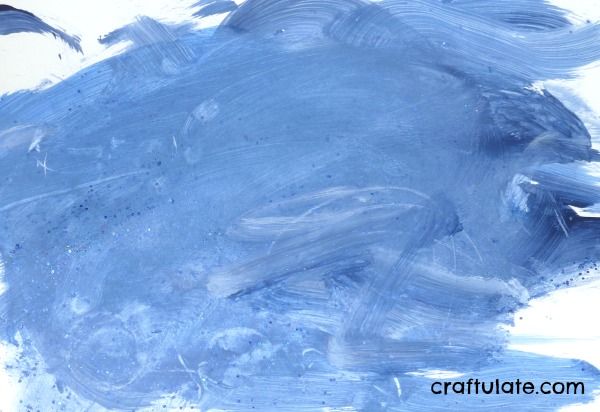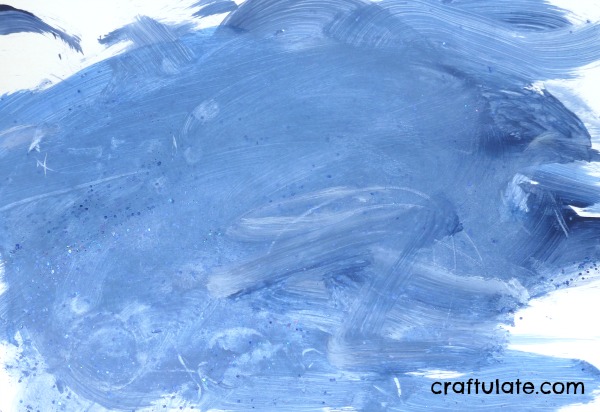 Handprint Horse
During the painting session above F painted his hand so that he could make a handprint. I added features and turned it into a horse.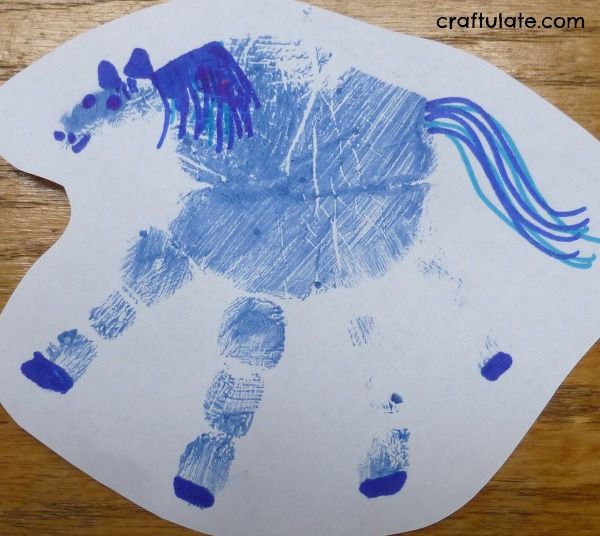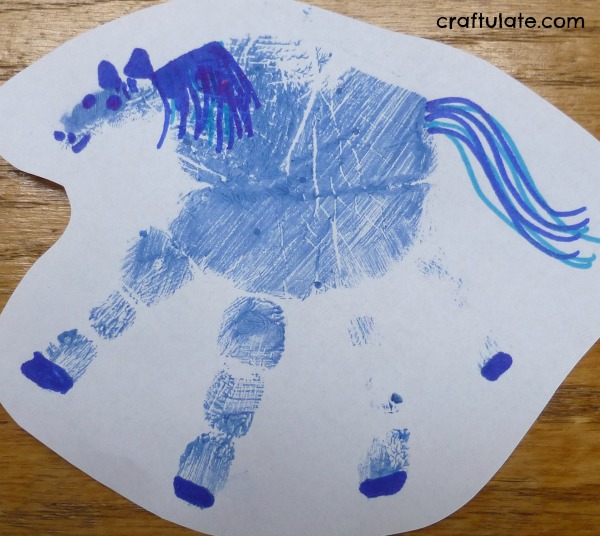 Discovering Water Beads
See here for our amazing introduction to water beads!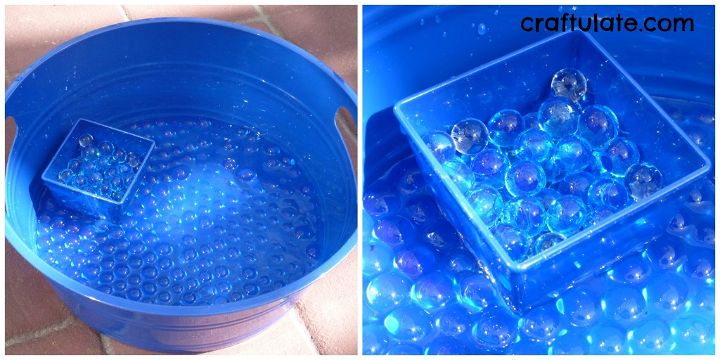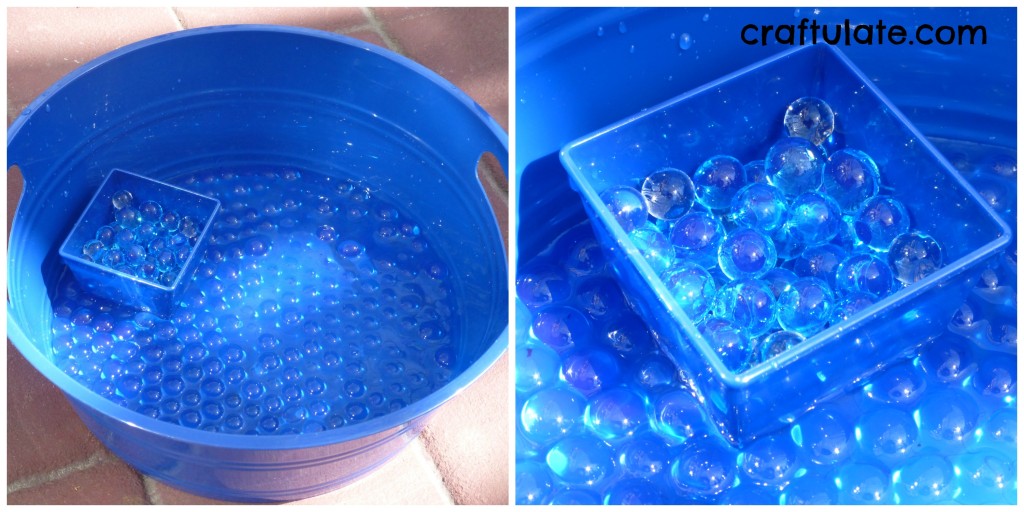 Blue Horse Cards
I bought some horse card templates which just had to be used this week! I taped them to a board and gave F some blue crayons and pencils. That didn't hold his attention too well so we tried again with paint. I used lots of small bits of painter's tape to keep the card horse attached to a piece of white card stock. Then we used a roller to spread blue paint and blue glitter glue over the top. After it had dried I carefully lifted off the card horse and glued it to some fun patterned paper. Two pieces of artwork for the price of one!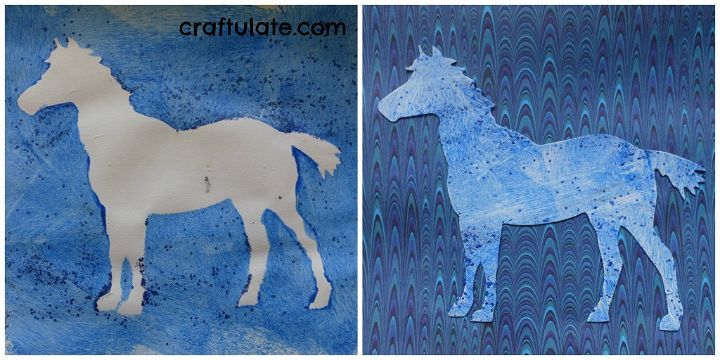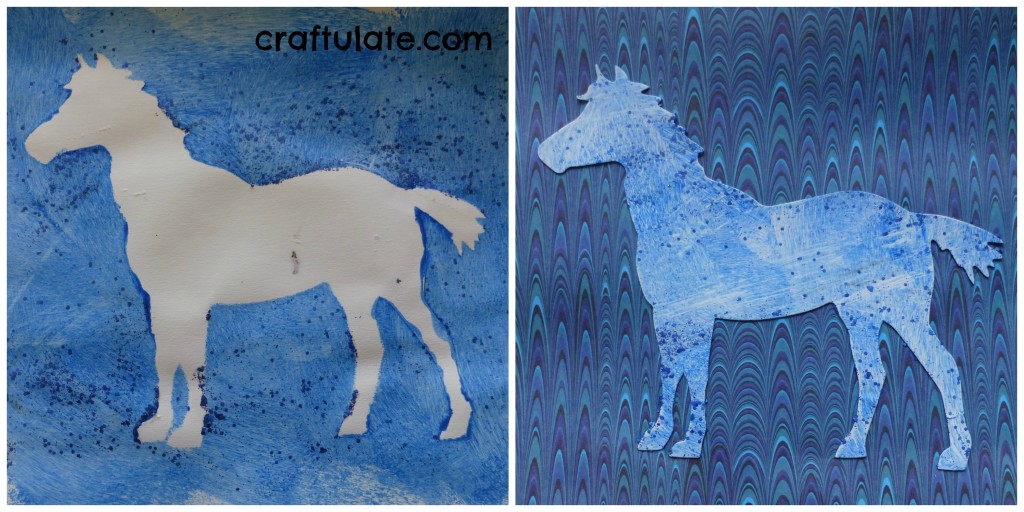 Blue Bath
Following the success of our first themed bath for yellow week, I quickly put together a blue bath for F, including a blue cup, blue squirt spray, a few blue toys, and some really cool submersible lights. Oh and I added some blue neon food dye to the water!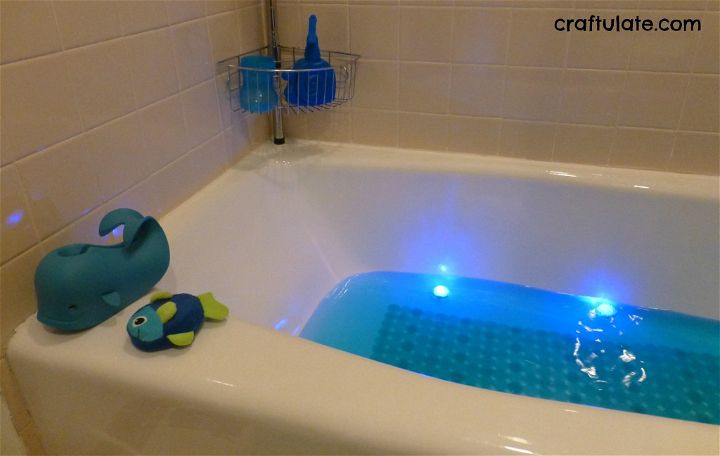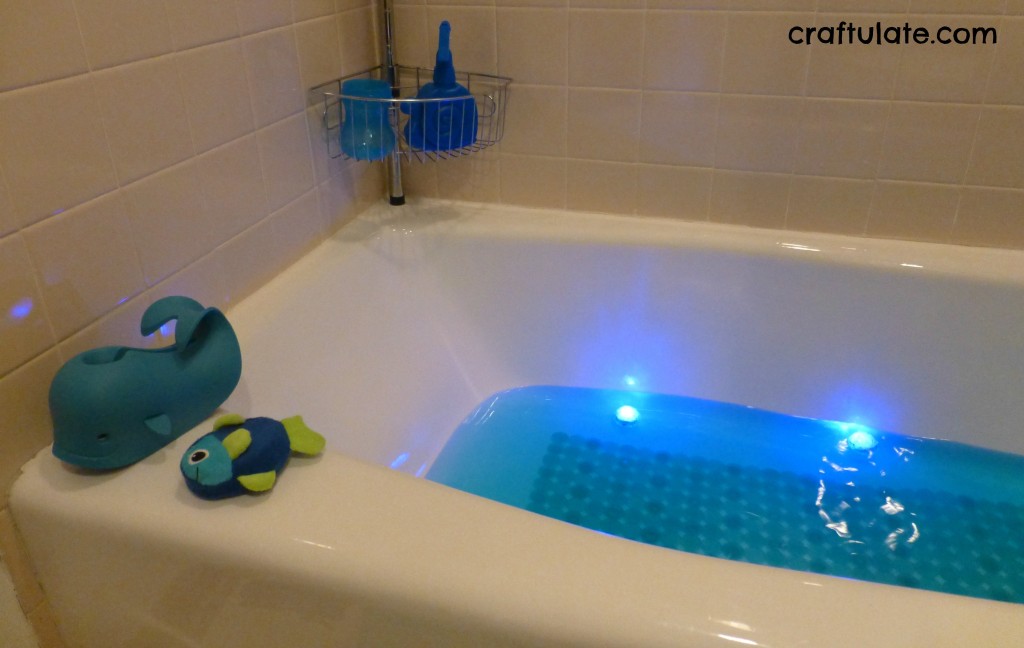 Blue Paper Web
See here for how I prepared a really fun blue "web" from crepe paper ribbons. Perfect for an indoor rainy day activity!
Blue Tape Collage
My son has always loved the painter's tape I use to secure his artwork paper to the table. So for once I let him make some artwork with tape!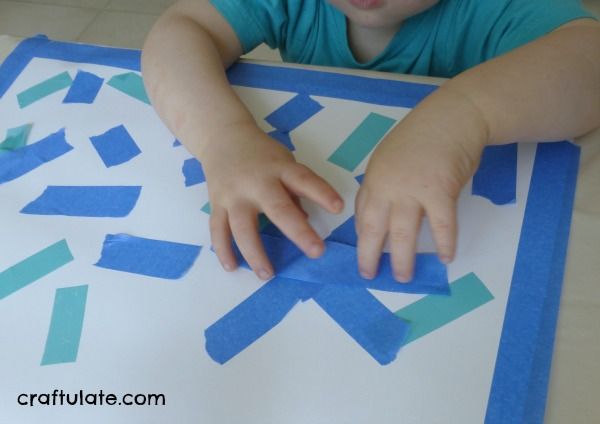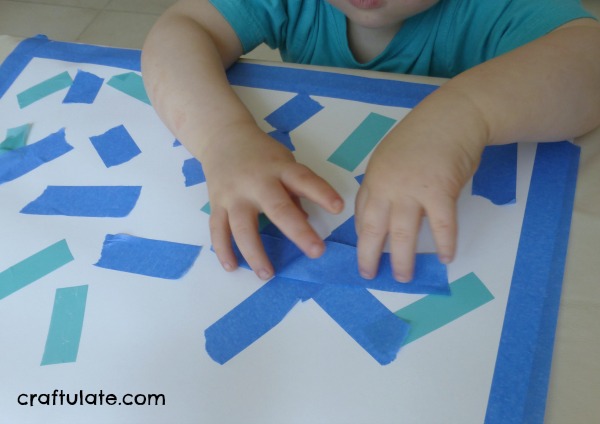 Thomas the Train
As far as my son is concerned, a week of featuring all things blue would not be complete without mentioning Thomas the train!
He had a Thomas themed party recently and his eyes light up whenever he sees this cute blue train. See here for the easy jigsaw puzzle that I made for him.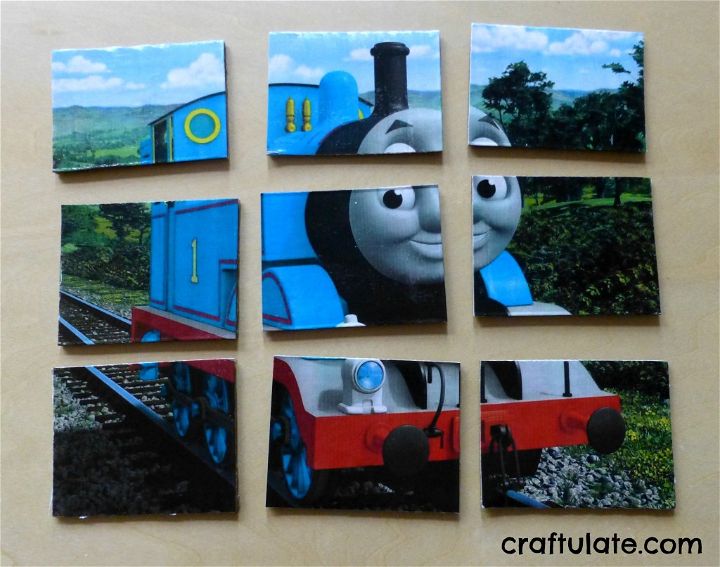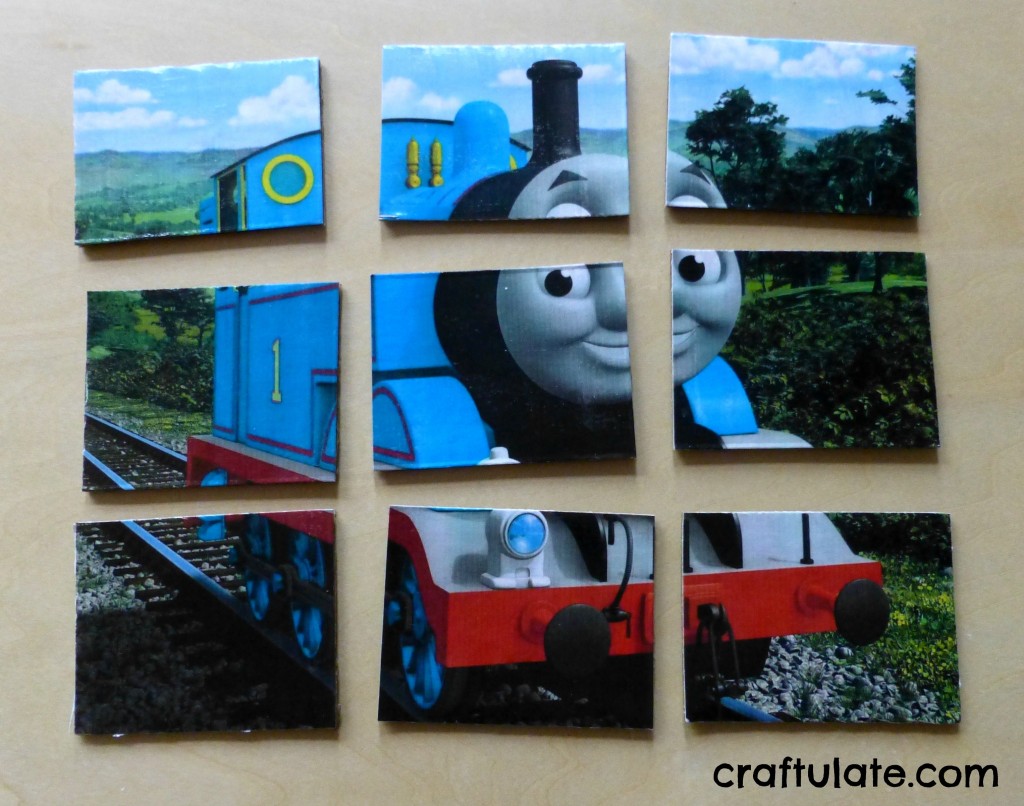 Horseshoe Stamps
I made some simple stamps from horseshoes cut out of black craft foam which I then glued to bottle tops. If you would like more details on DIY stamps see Red Ted Art.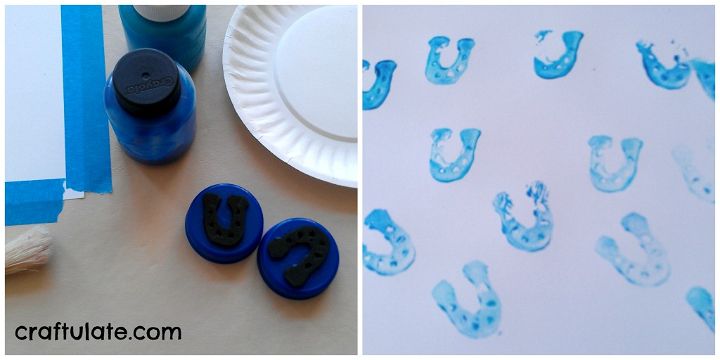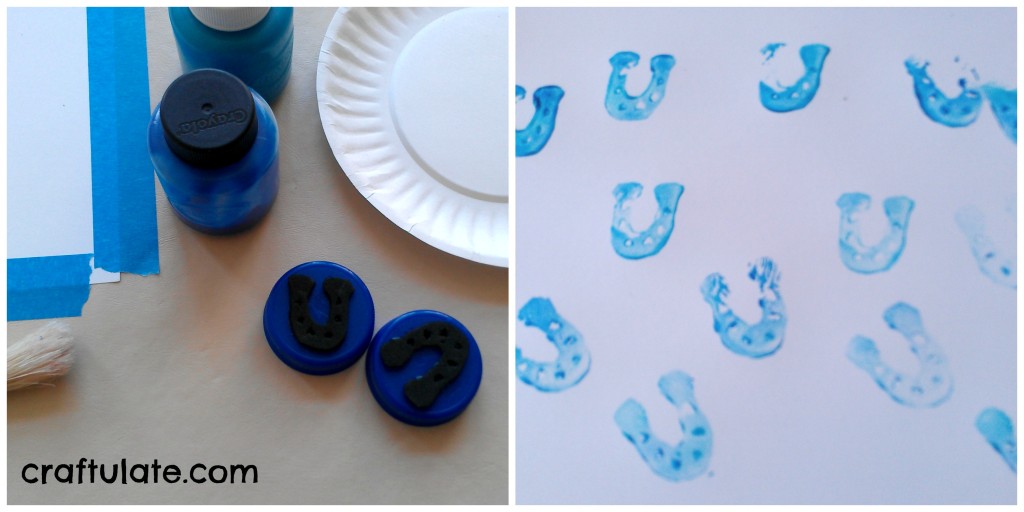 Blue Container of Blue Stuff
I put together a container for F filled with interesting blue items.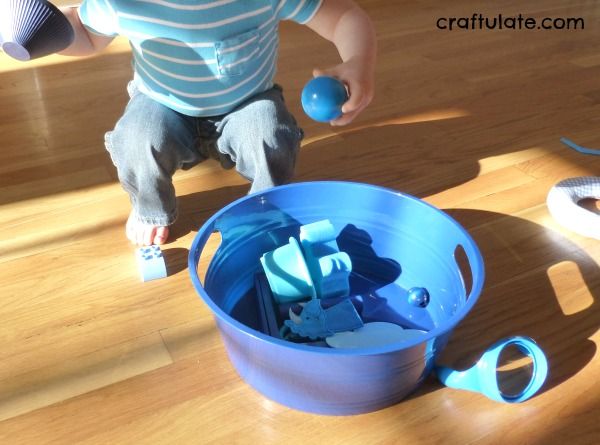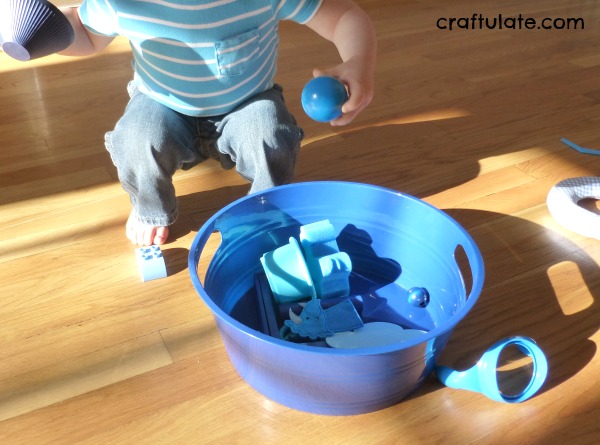 <br />