Soda bottle flower prints are so easy to make – and result in such pretty artwork!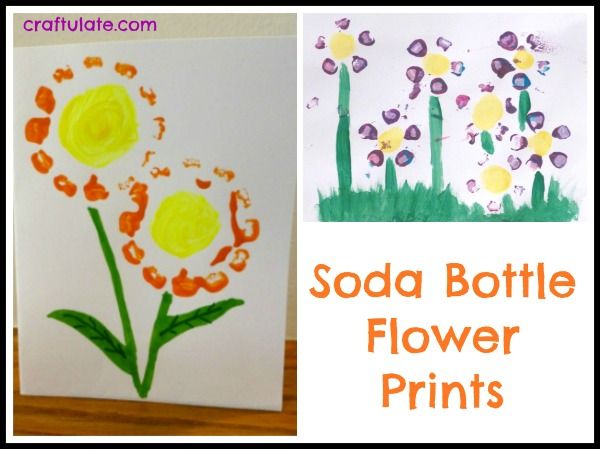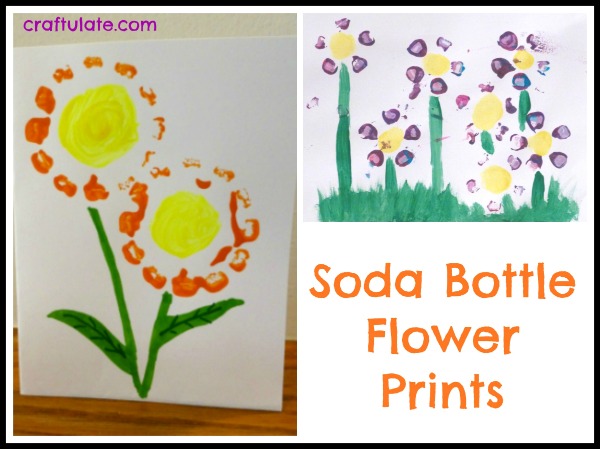 To prepare for this art activity I gathered a couple of different soda bottles and put out some paint on a paper plate. I showed F how to dip the base of the soda bottle into the paint and then make prints on the paper.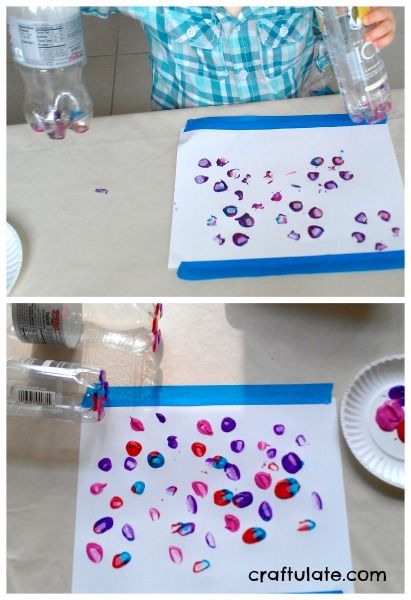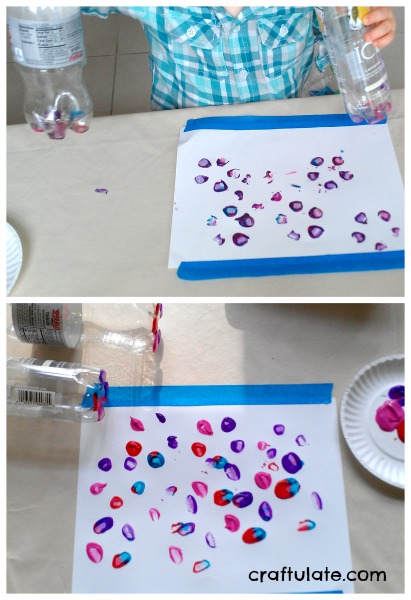 After the paint had dried I added in extra details to complete the flowers, although older children would be able to do this for themselves.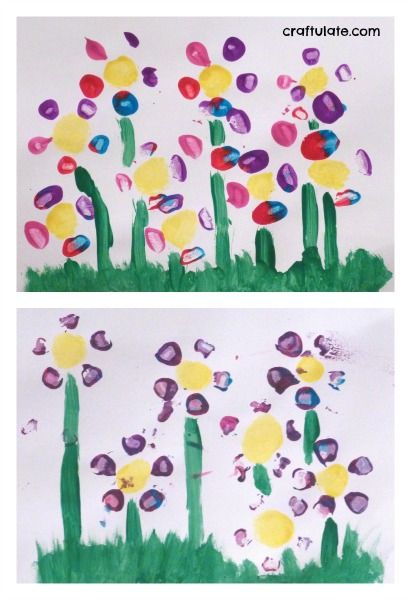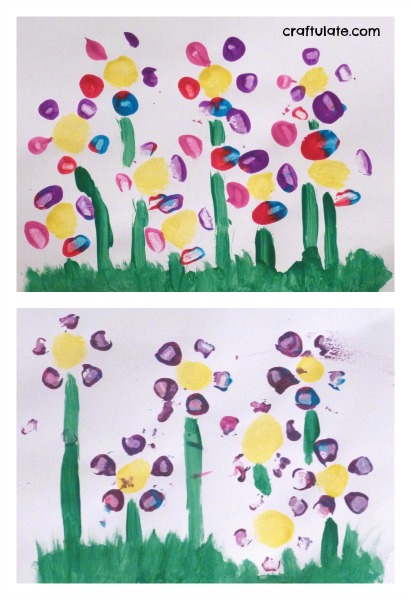 Here are some more we did another day – there are so many varieties in soda bottle bases! We made these ones into simple greetings cards – perfect for mother's day or thank you cards.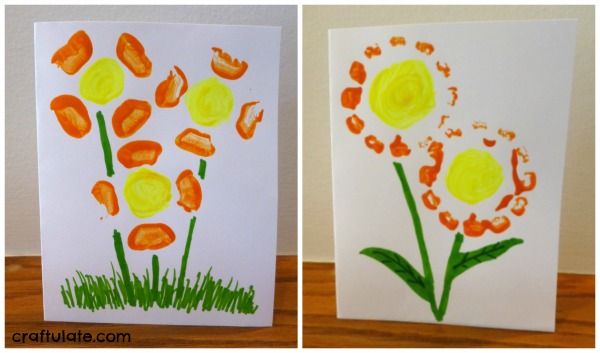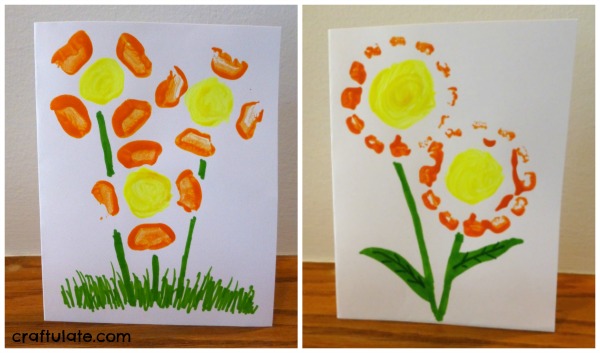 This activity was originally written for Cocktails with Mom.