Painting in a Can is very quick and completely mess free art technique for young kids.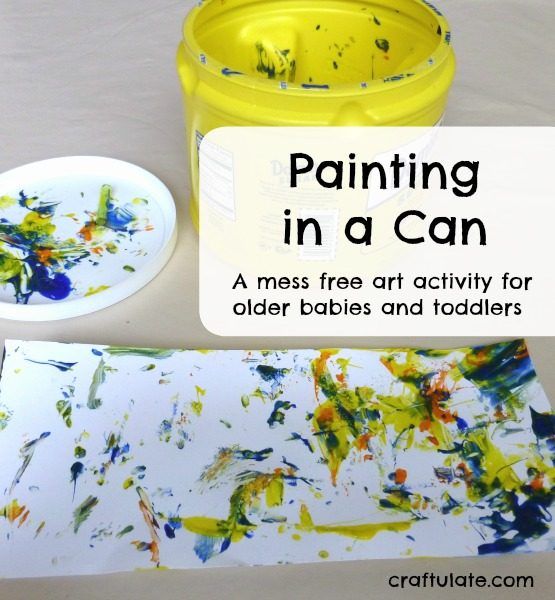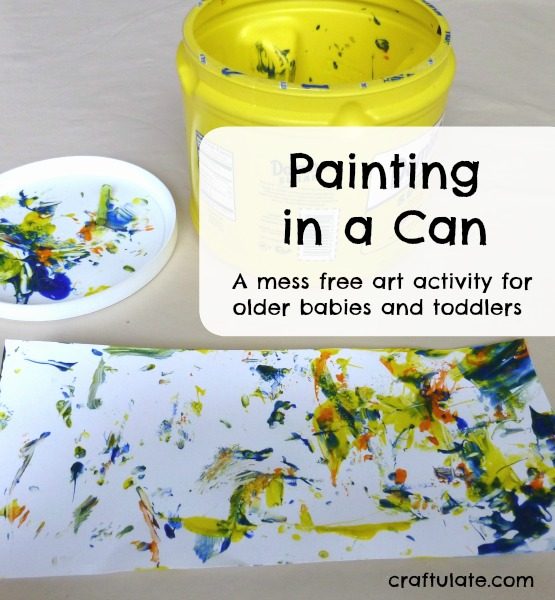 This is one of the earliest art activities that I did with my son. It was also slightly ceremonious as we used his very last can of formula as the container, as he had weaned onto proper milk.
For this painting activity we used:
A reasonable sized can or tin with lid
White cardstock
Paint
Marbles, cut up straws, small balls, sponges, dried pasta – anything that won't break if shaken
Tape
Make sure the can is clean and then insert your card so that it lines the inside walls of the container. It doesn't matter if the card doesn't fit all the way round. Squeeze or pour in a couple of different colours of paint, then add the marbles or whatever you are using as "shakers". Tape the lid tightly shut!
Then give the can to your child, who, if anything like F, will look at you rather strangely. However, once he realised that it rattles, he was very happy to shake it around and yes, push it onto the floor.
Untape the lid, and pull out the card. It will now have all manner of interesting streaks and shapes, depending on what shakers you used. And no clean up required!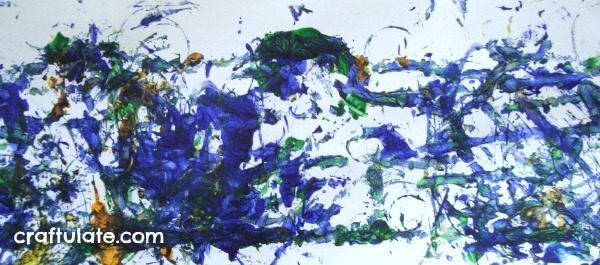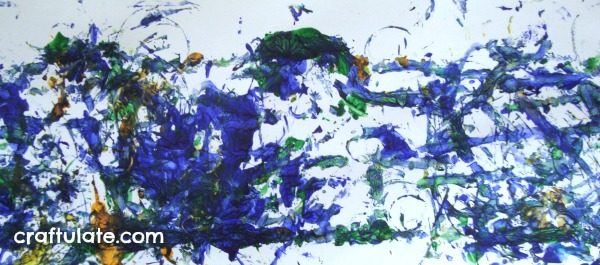 We also tried it again a few weeks later with an empty sugar can – but not quite enough paint this time!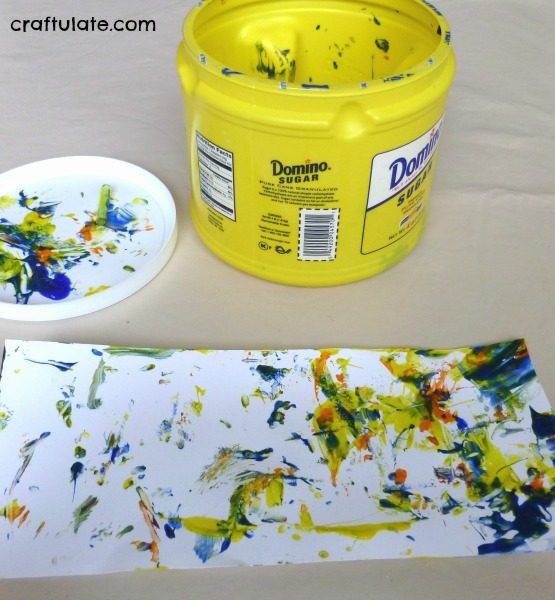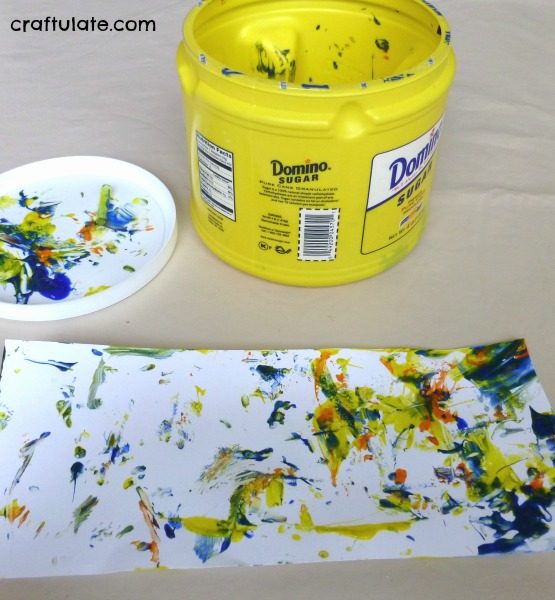 [bctt tweet="Painting in a Can – art activity for older babies and toddlers" username="craftulate"]