I love finding ways of painting without brushes, and this week we tried comb painting: when a comb is dragged through paint on the paper it creates some really lovely effects!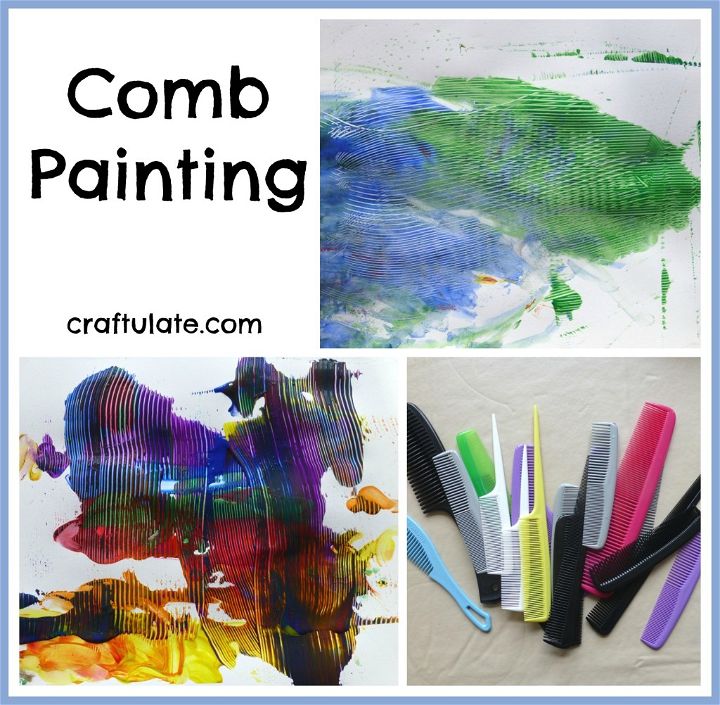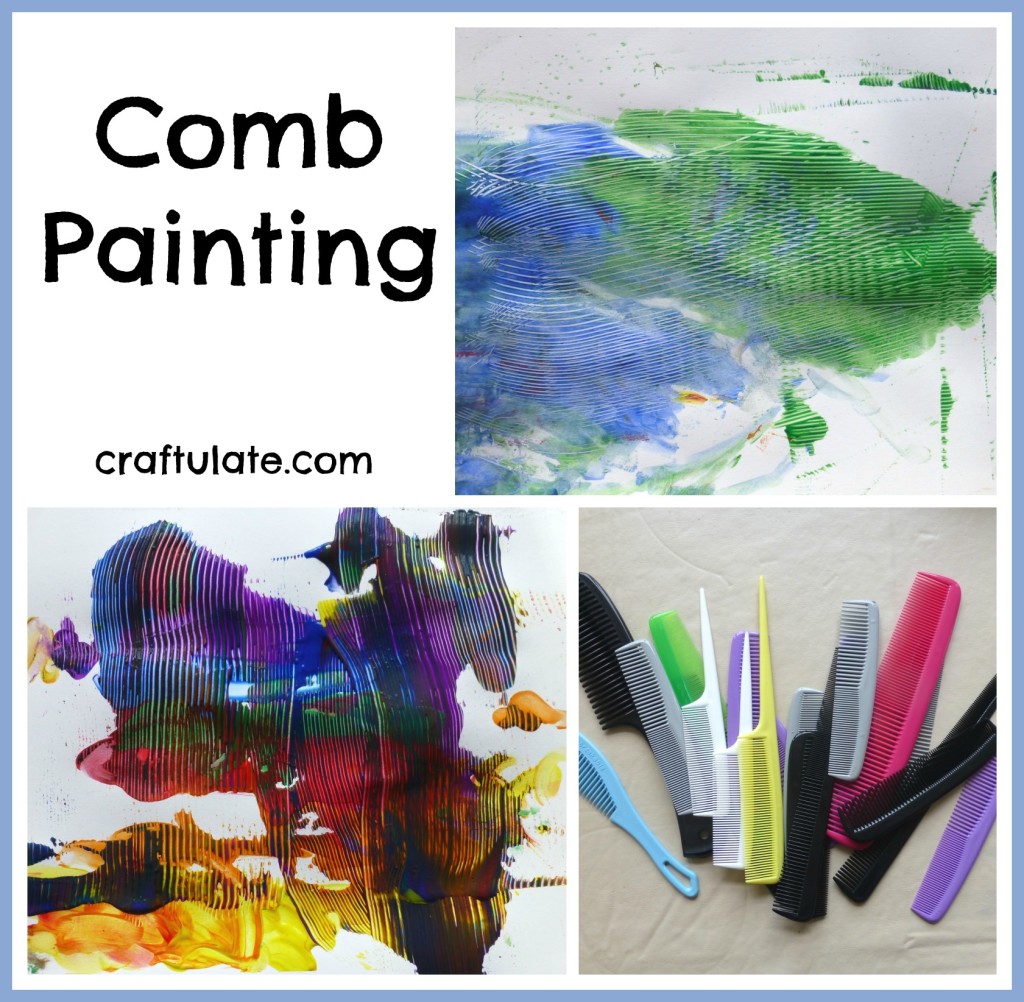 We first tried this a few months ago with a collection of combs I bought from the dollar store.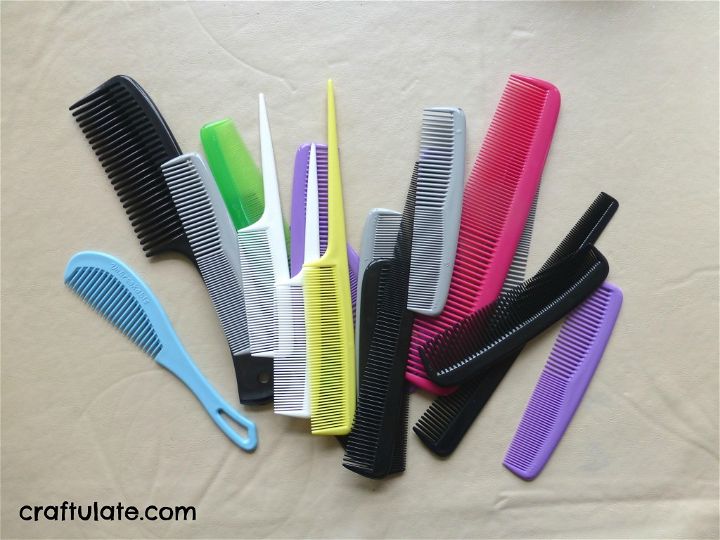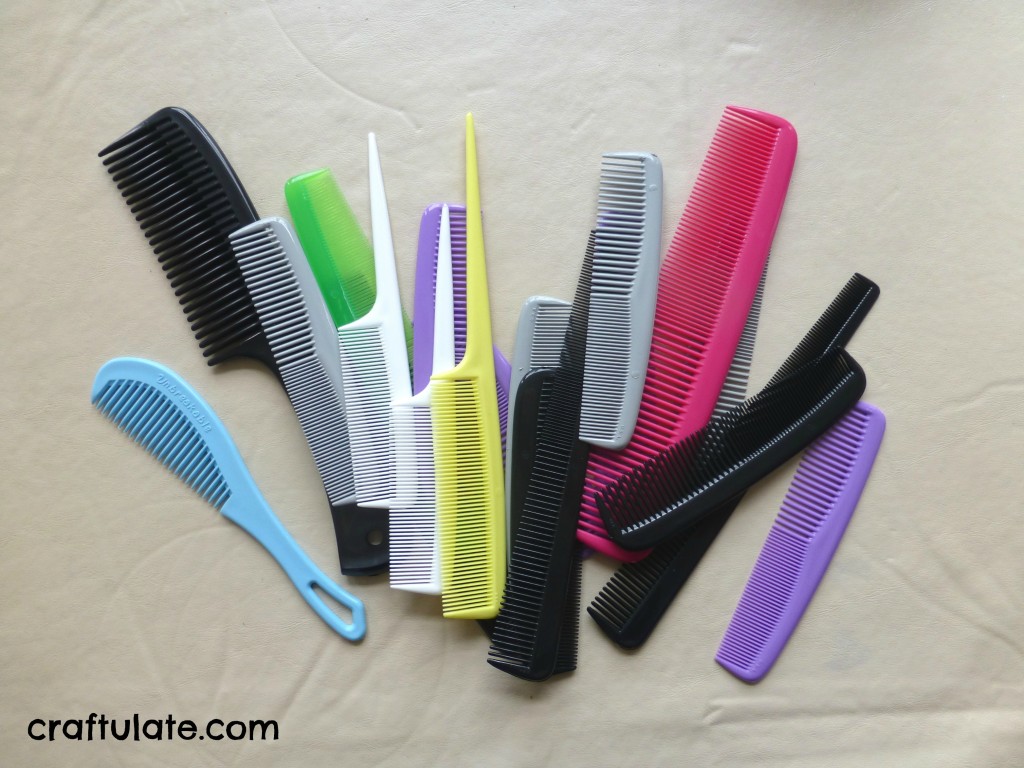 We finished with an interesting piece of artwork with many different layers of colour.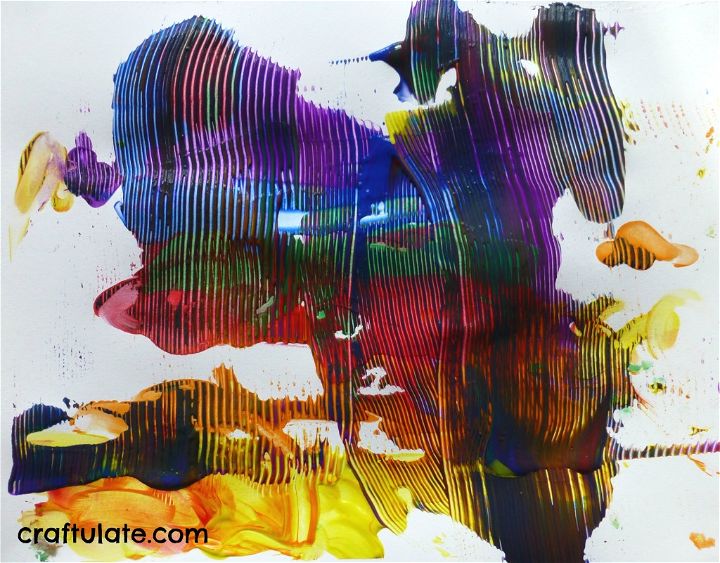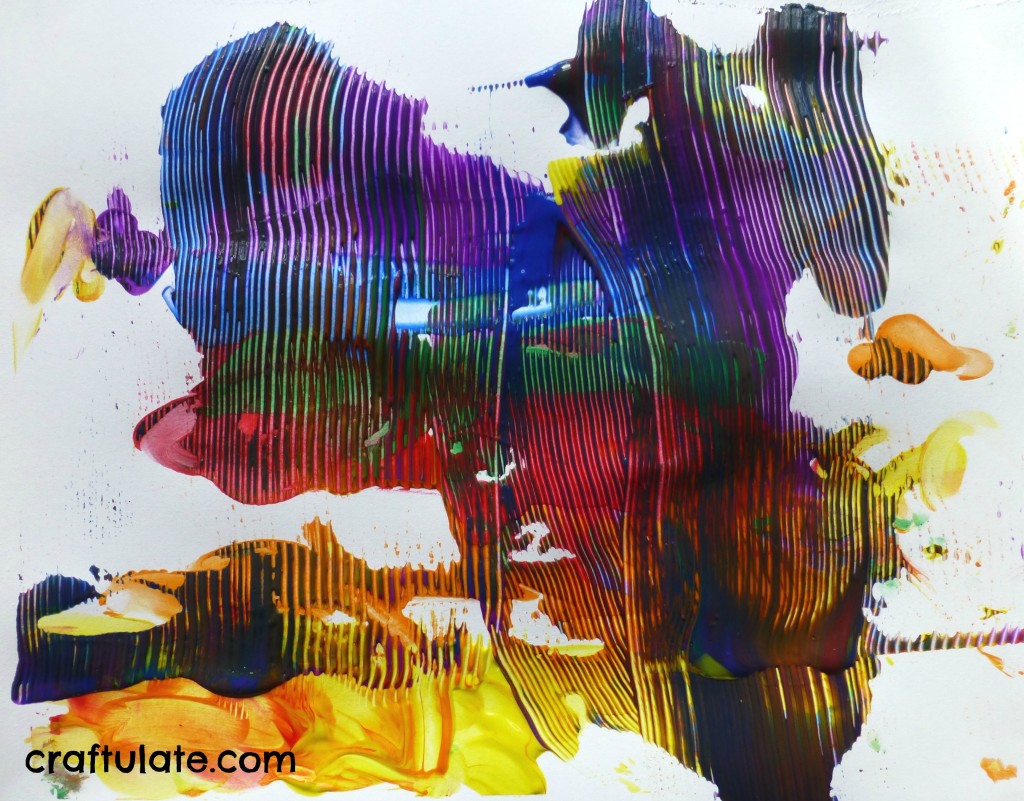 We tried this activity again at a recent crafty playdate with E (5yrs) and L (3.5yrs). L decided to use only a few colours and spent a long time dragging the paint around the paper with her comb. E (5yrs)started well but then wanted to use nearly every colour of paint and it wasn't long before her painting turned murky brown.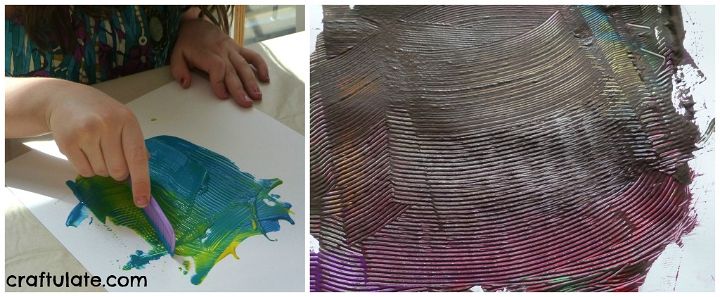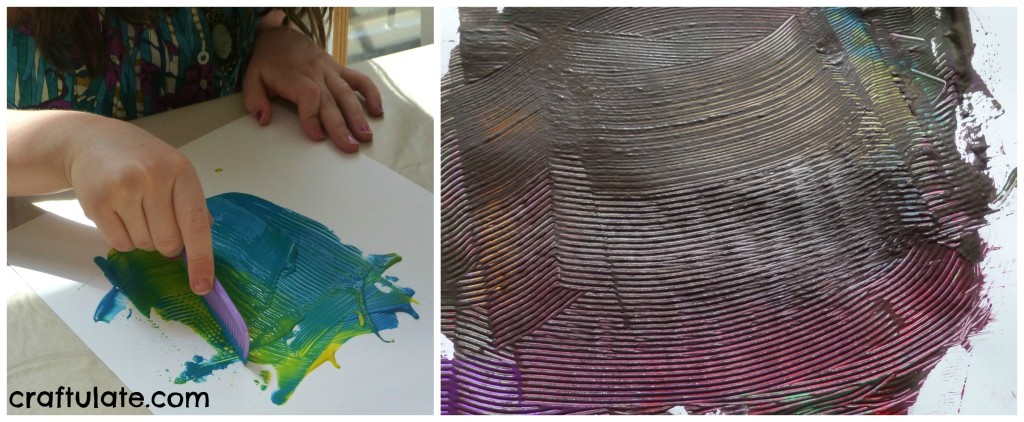 I definitely recommend trying to limit the children to two or three colours for this style of painting!