This week I decided that we should add some texture to our paintings, so we did made
artwork
 with scrubbers, sponges and scourers!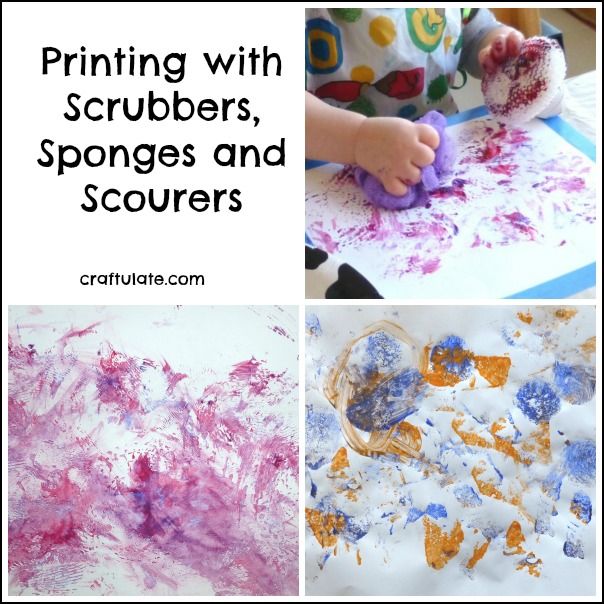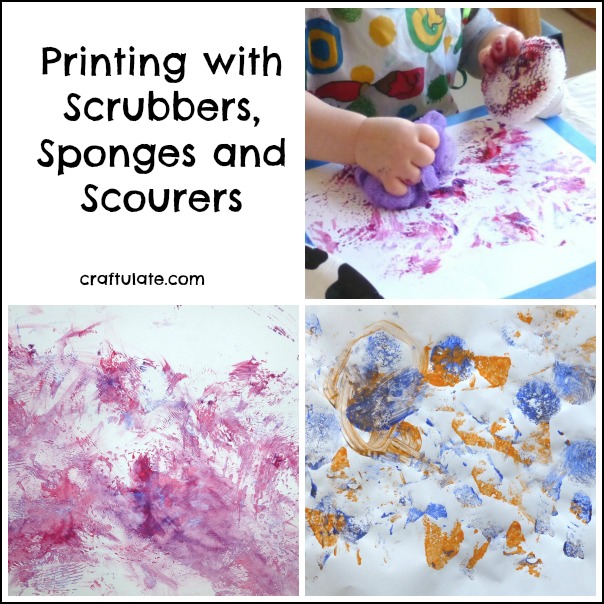 I collected a variety of different sponges, scourers and scrubbers – either from the dollar store or using items I had in already. A great find was five mini mesh bath poufs for $1 – just right for little hands! Also a scourer with a handle – perfect for toddlers.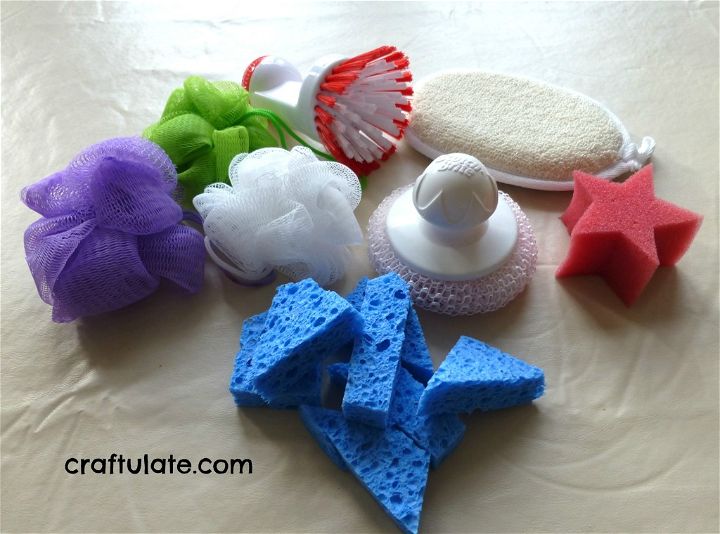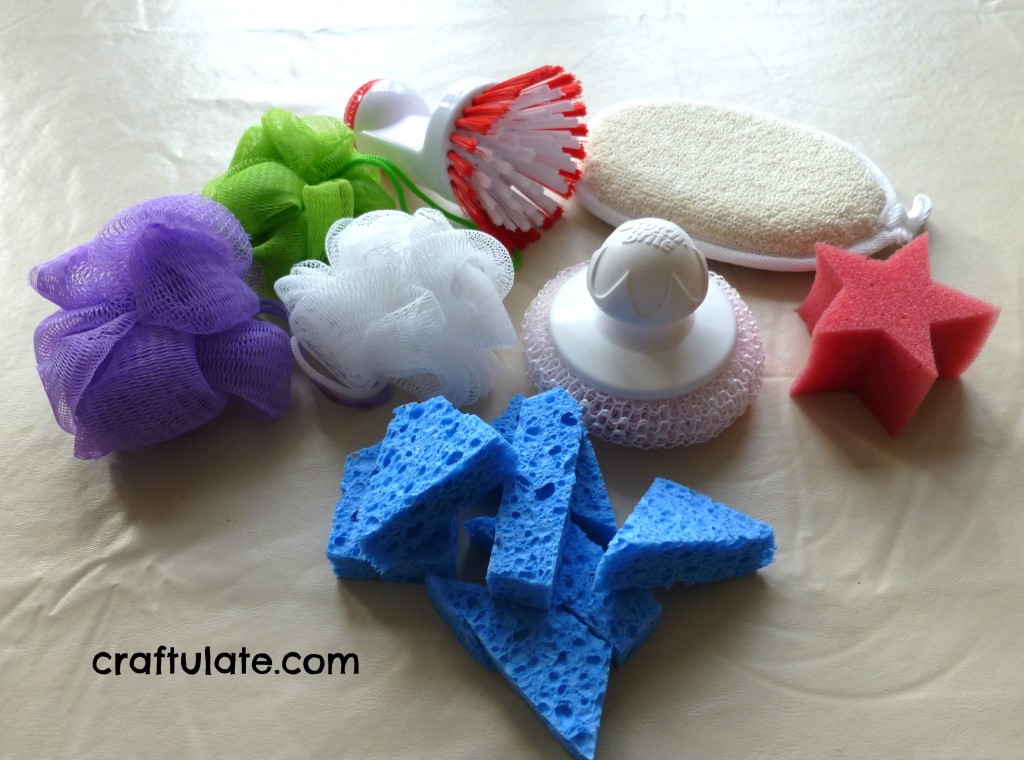 Usually I tape the paper or card down to the table, and squeeze some paint directly onto it. This time I squeezed it onto a plate and let him dip into it – this gave my son a tiny bit more freedom to experiment with colours.
First he tried printing with a mini bath pouf and scourer.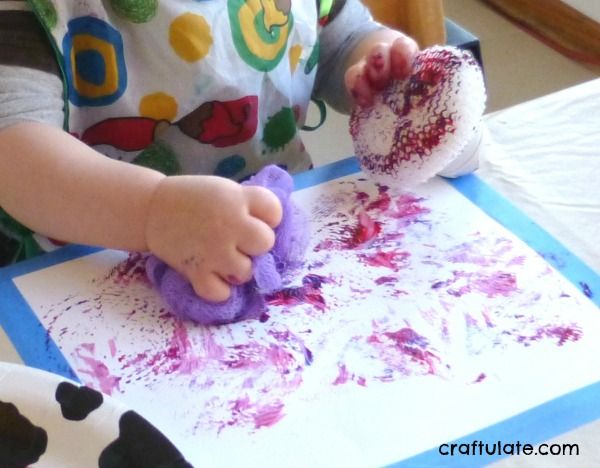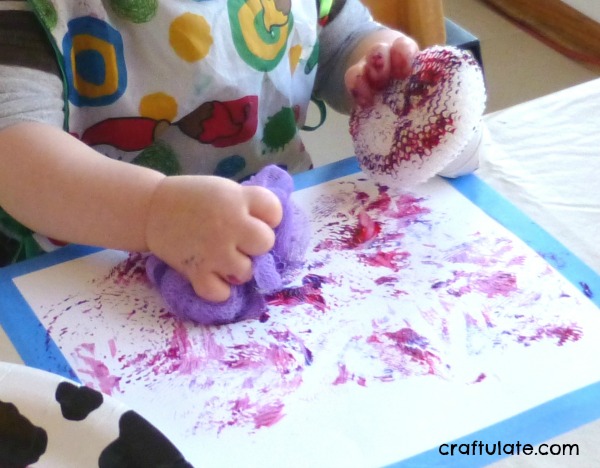 He couldn't resist getting his fingers involved to mess up all the textures though!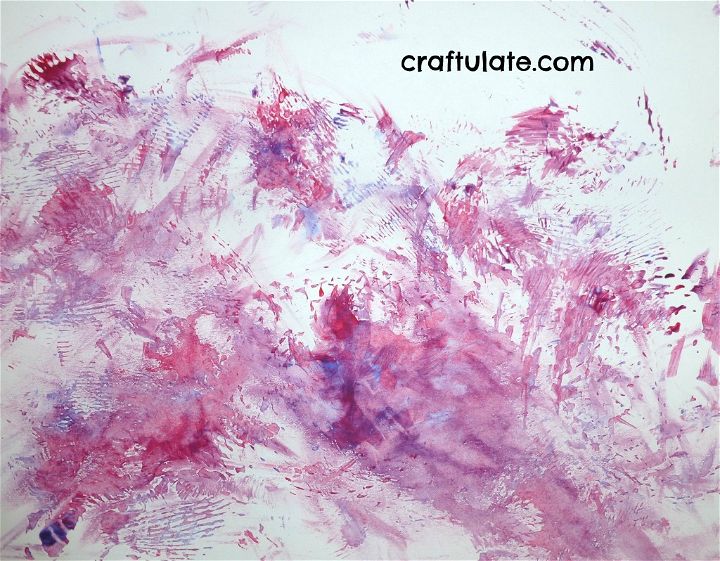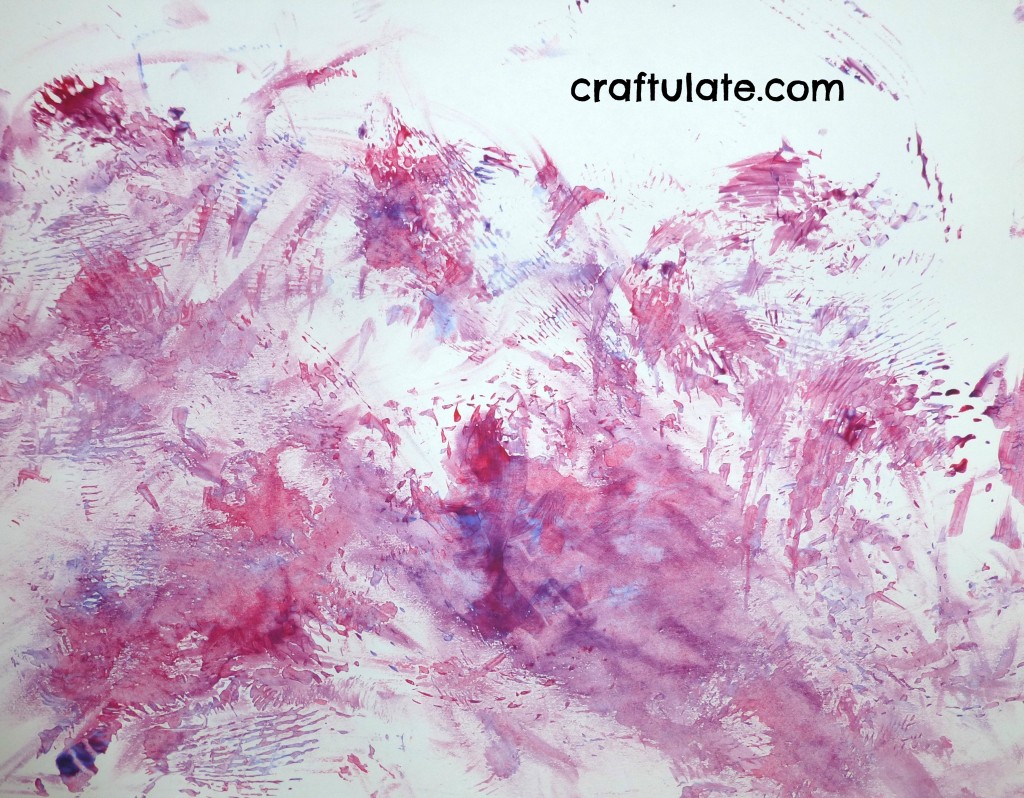 Then he tried the hard-bristled scrubber, also with a useful handle.