To celebrate Earth Day here is a collection of ten cardboard box toys – the perfect upcycling activity that everyone will love!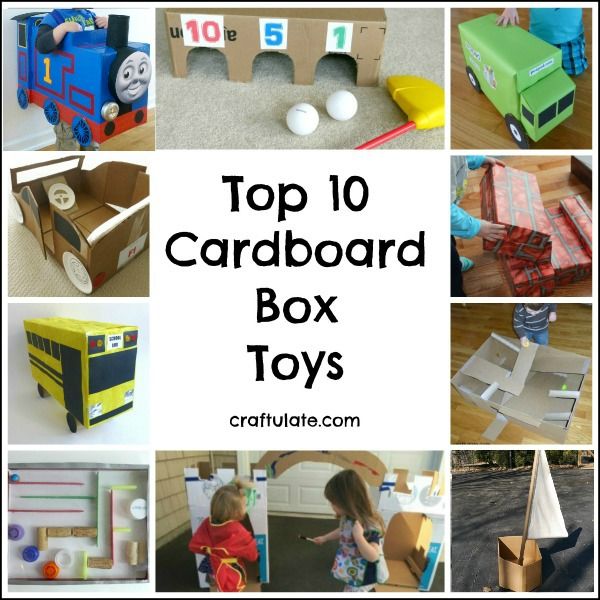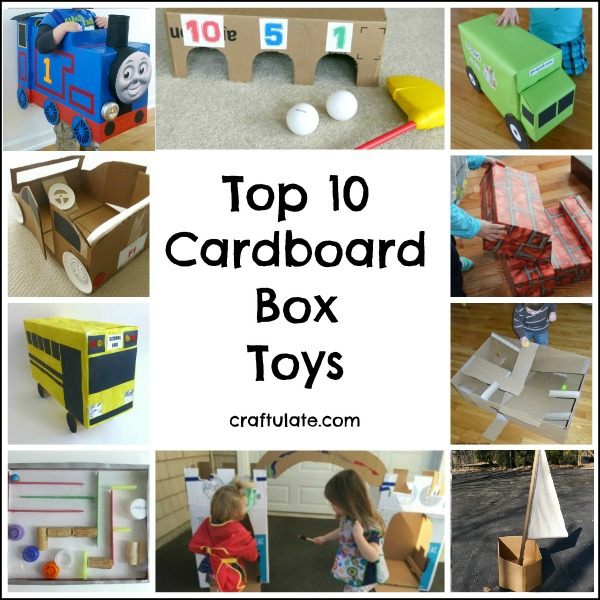 The following post contains affiliate links, which means that at no extra cost to you I can make a tiny bit of money to help support this blog. Thank you!
We've been thinking a lot recently about recycling and upcycling. Crafts like this Egg Carton Butterfly were made out of recyclables and it is such a fun way to get one more use out of the items before sending them on their way to get recycled. Last year I was one of the authors of this wonderful book: Green, Crafty & Creative. Not only does it feature crafts made from recyclables, but also crafts from natural materials and eco-friendly ideas for your family and home. I am so proud to be a part of this collaborative work and it fits in so perfectly with the theme of Earth Day! It is available in paperback, ebook and Kindle formats – buy a copy and get inspired today!



Cardboard boxes always seem to hold a huge fascination for little ones – so when compiling a "top ten" for Earth Day it seemed like an obvious focus. Here are  a wide variety of toys that you can make from a humble cardboard box – some are decorated and covered, some are left quite plain. I love all of them!
Cardboard Box Ramp for Balls and Cars from Craftulate
All kinds of cardboard are used to make this fun ramp structure for balls or anything that has wheels!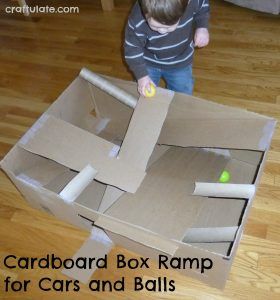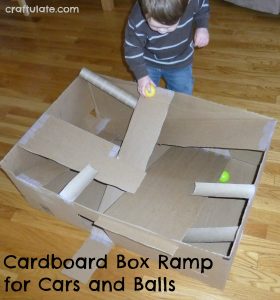 Thomas the Train Costume from Craftulate
Did you know you could WEAR a cardboard box too?!?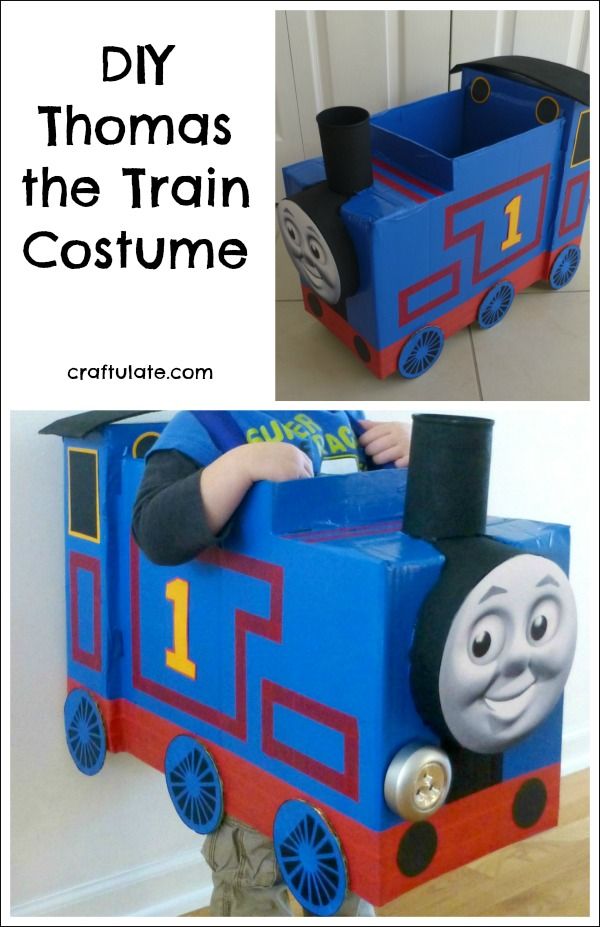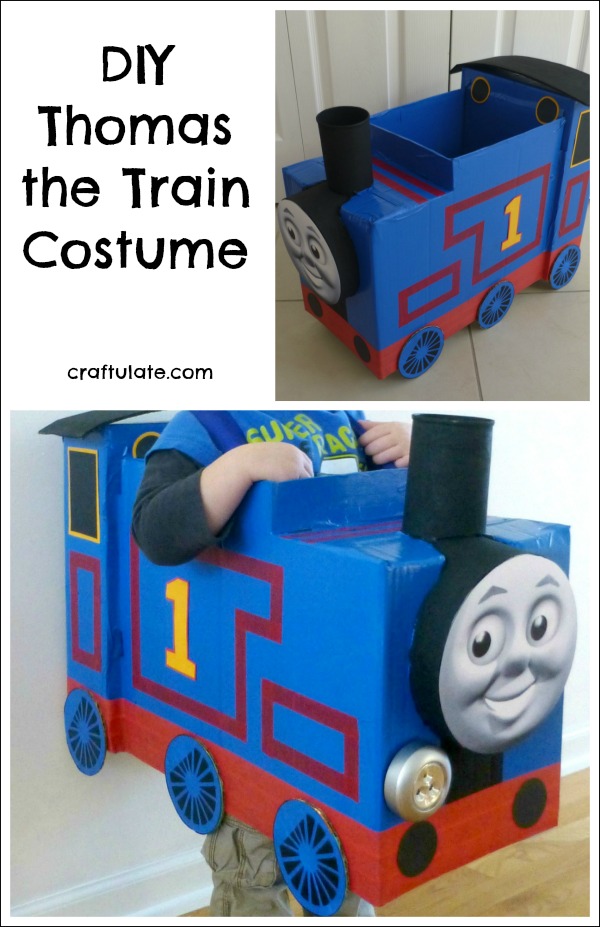 DIY Marble Run from Craftulate
This game is made in a shoe box lid and uses all kinds of other recyclables and craft materials!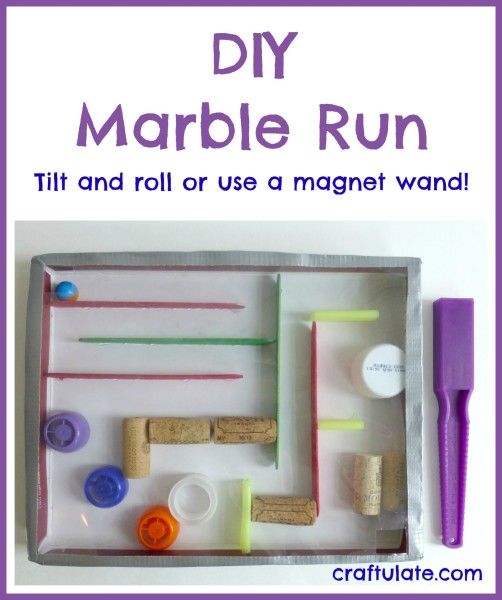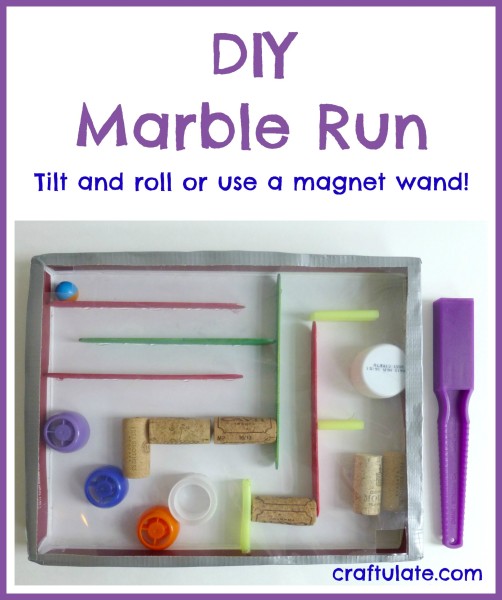 Cardboard Box Boat from Craftulate
Take to the seas in this magnificent sail boat!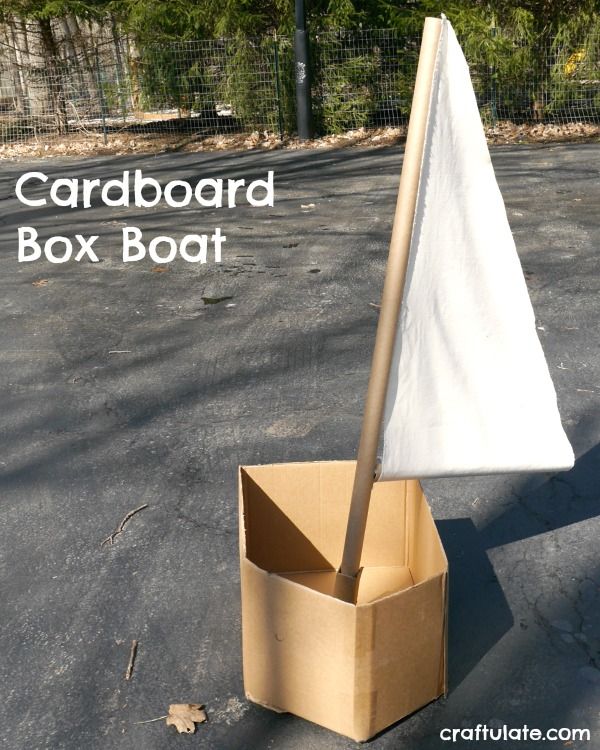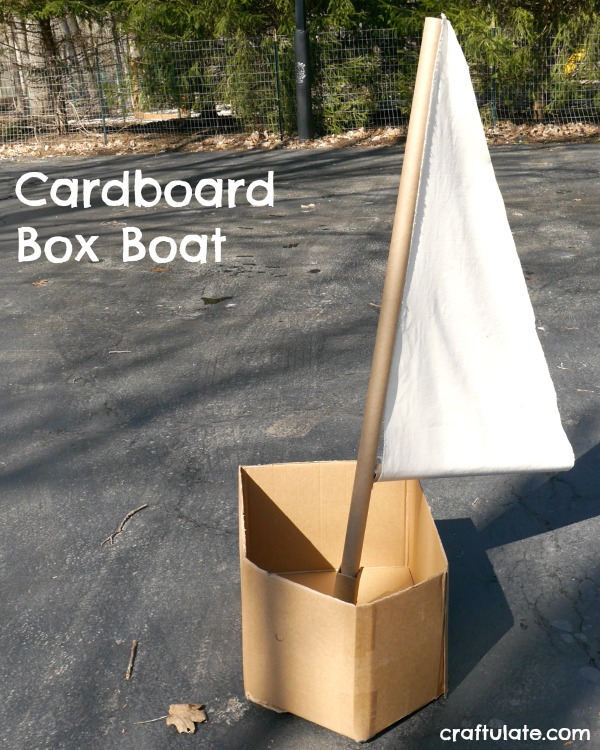 DIY Cardboard Box Blocks from Sunny Day Family
I love the brick effect of these blocks!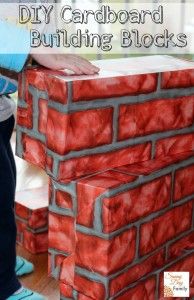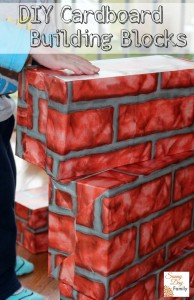 Shoe Box School Bus from Craftulate
Make this fun craft to help kids get ready for school!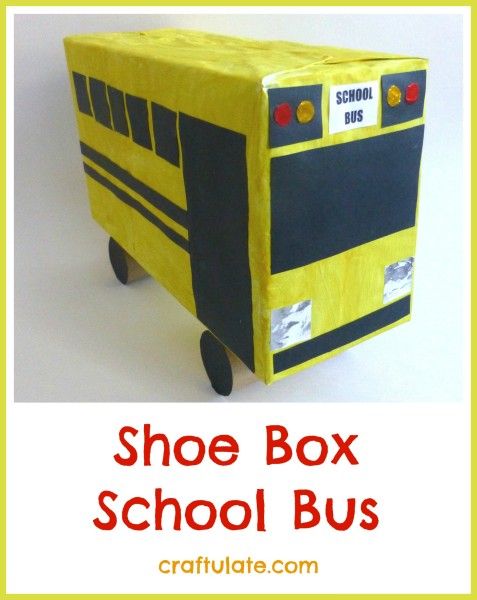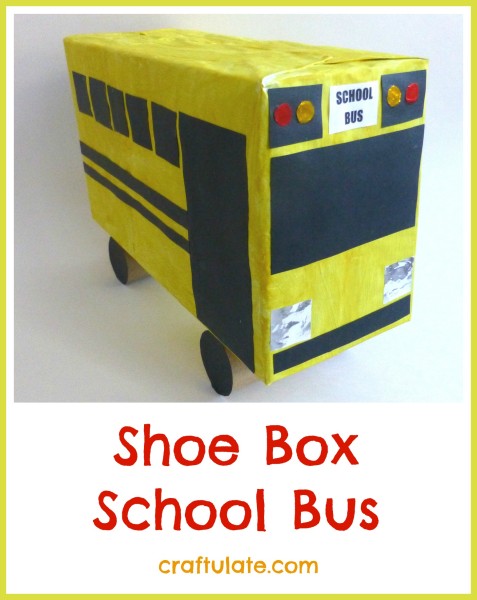 Indoor Golf Game from Craftulate
This cute game works on gross motor skills AND basic addition!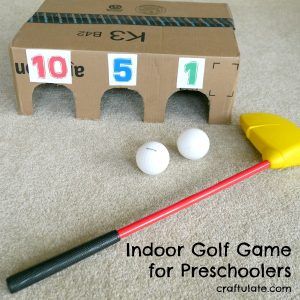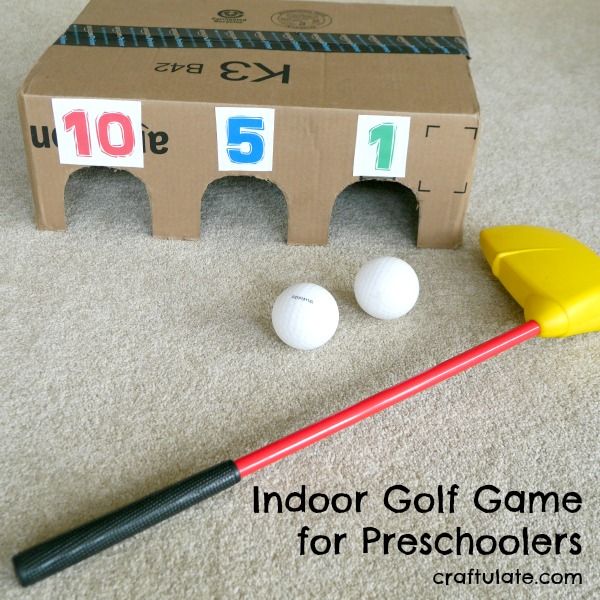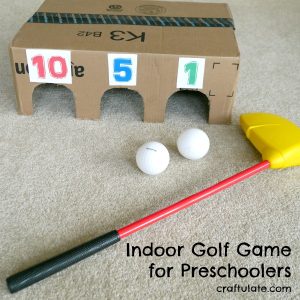 Cardboard Box Castle from Playground Parkbench
Get the kids involved and let them paint a castle!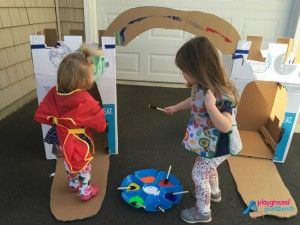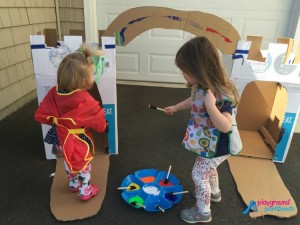 Cardboard Box Car from Craftulate
Vrooom Vroom!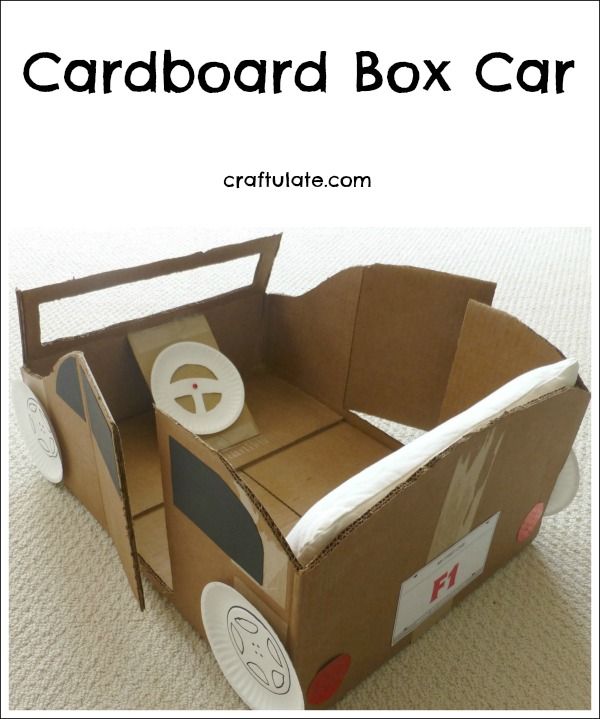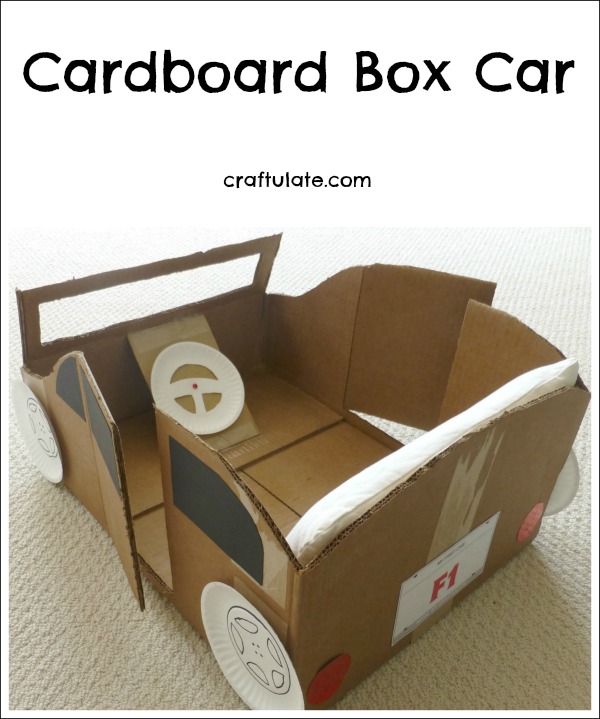 Delivery Truck Craft from Craftulate
Celebrate the humble delivery truck with this fun craft!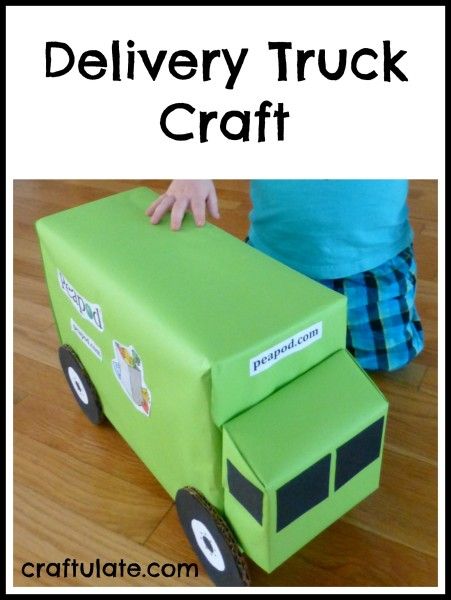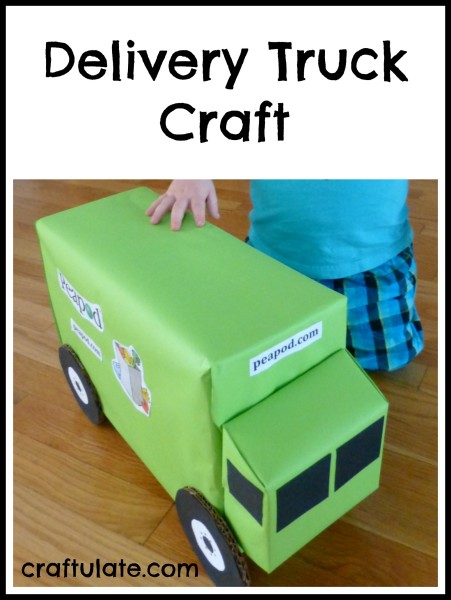 Get inspired for Earth Day with all these fantastic ideas from other bloggers: