Kids will love this delivery truck craft made from cardboard boxes!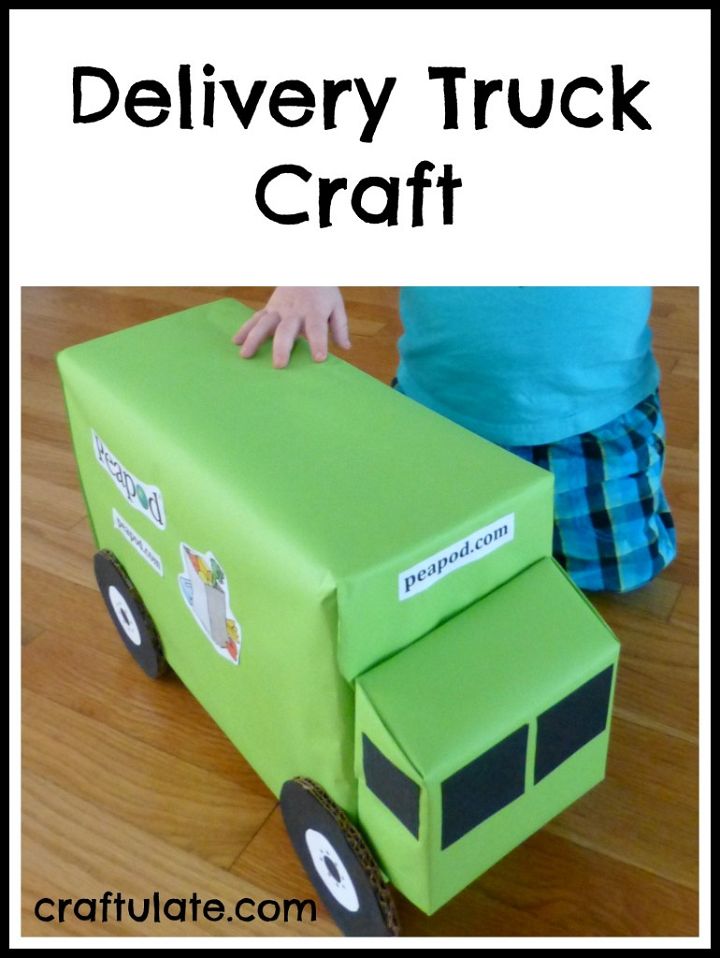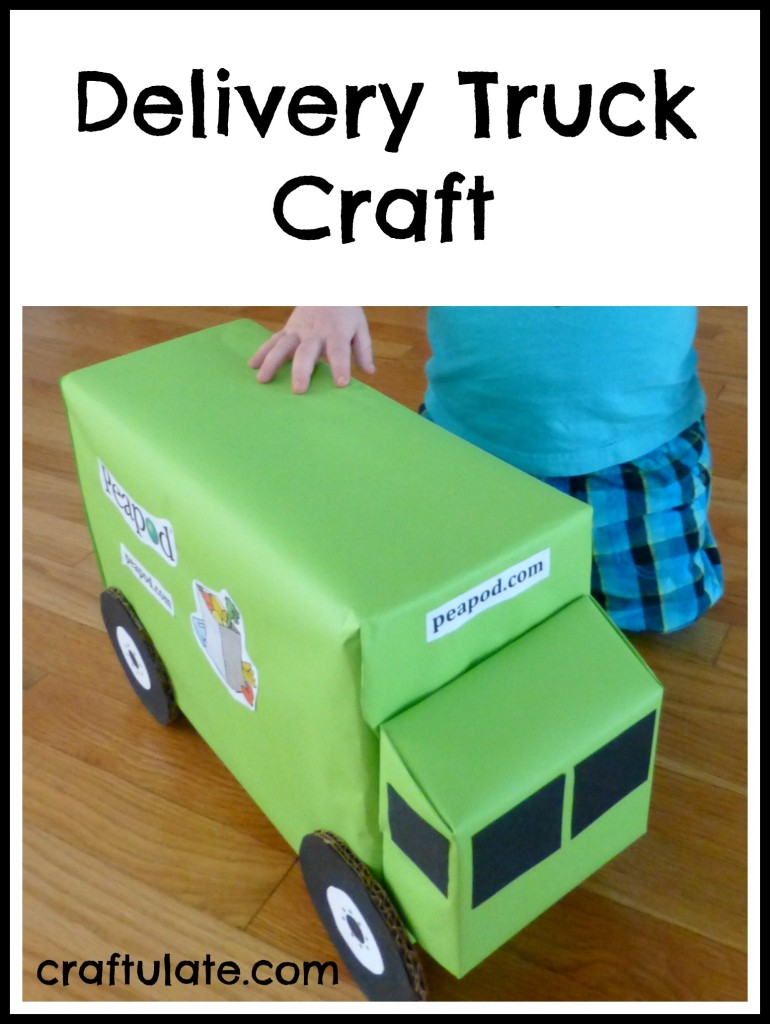 The following post contains affiliate links, which means that at no extra cost to you I can make a tiny bit of money to help support this blog. Thank you!
I am a huge fan of getting groceries delivered – when I was pregnant it was particularly life-saving!! We have always used Peapod – and the arrival of one of their bright green trucks are always of great excitement to my toddler. As we are currently in the middle of "Truck Week" I decided that one of the trucks we should include should be the humble delivery truck – and of course I had to make it a Peapod one!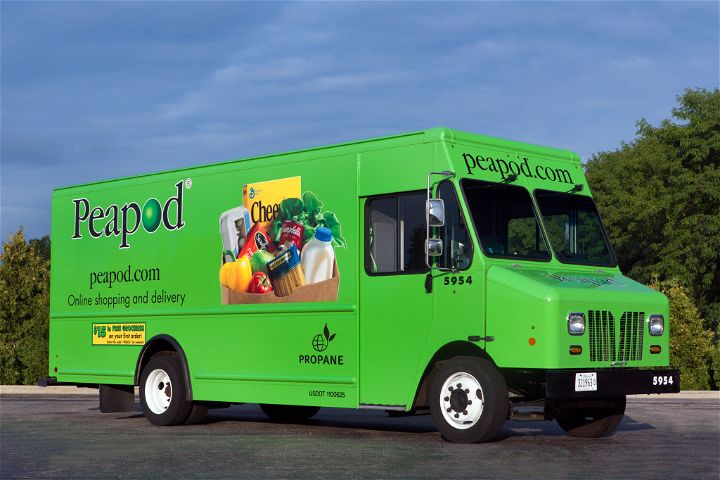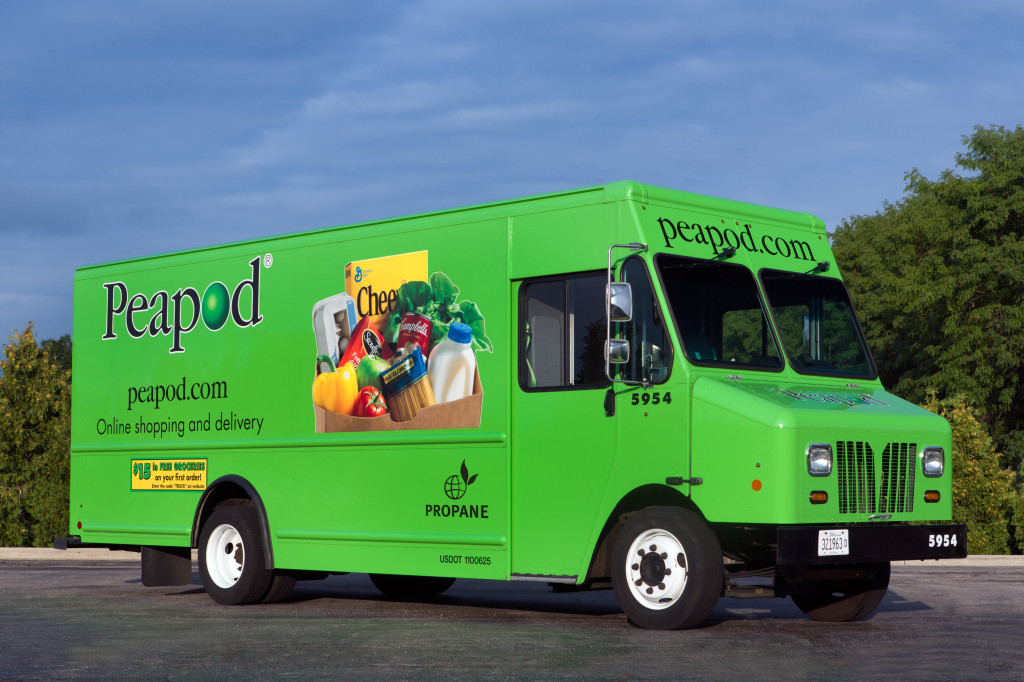 I got two cardboard boxes, taping the larger one shut and shaping the smaller one for the front of the truck.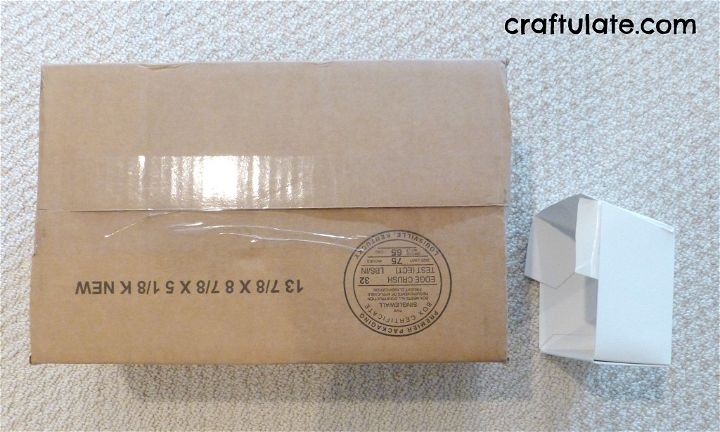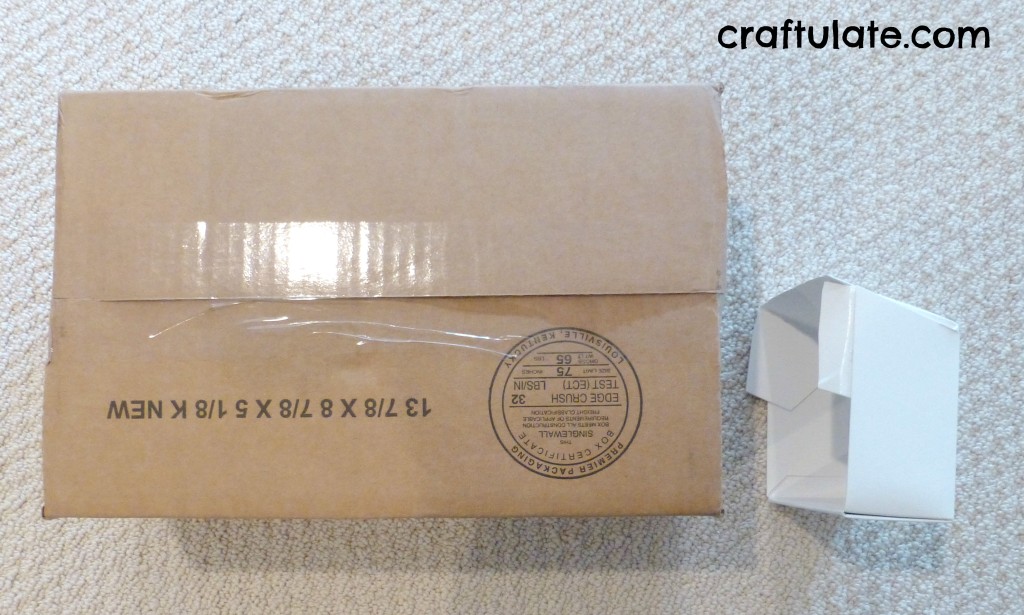 After failing to get F to paint the boxes (that's the short version of the story!), I decided to cover them in paper instead. Much less messy. 😉 Then I glued the boxes together.
I printed out some Peapod logos and grocery bag images to decorate the truck.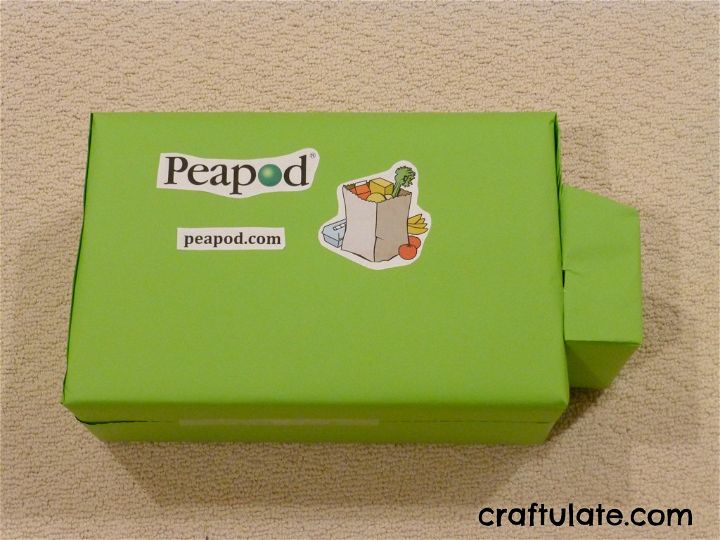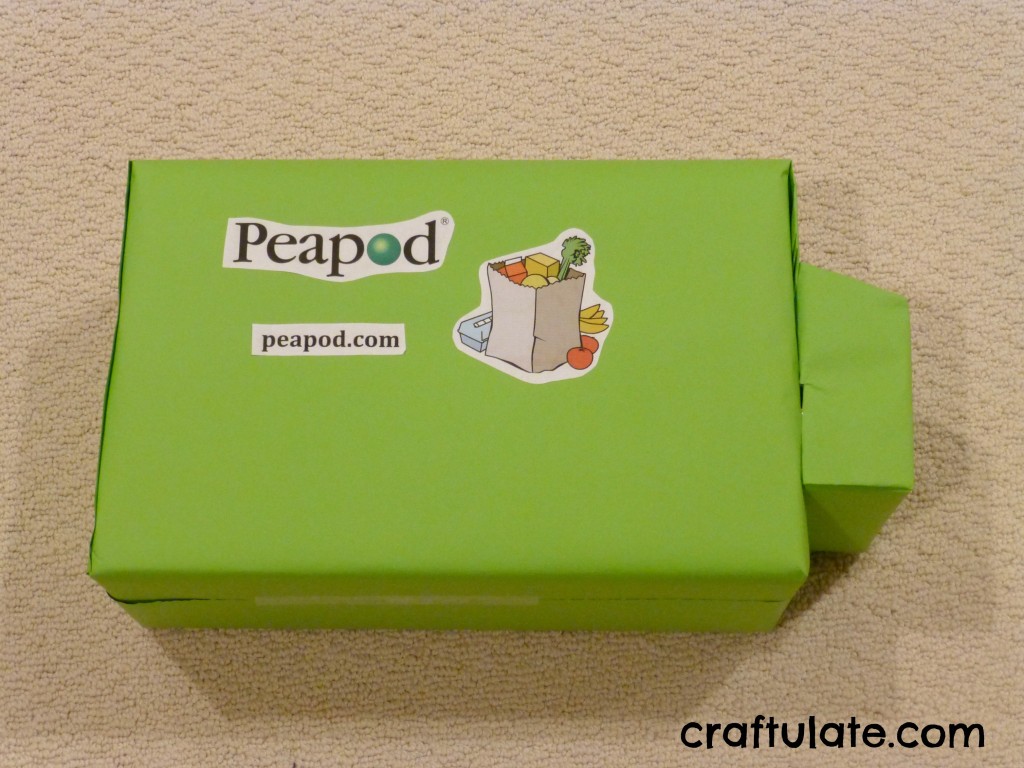 For the wheels I cut circles from thick cardboard, and glued them to some black cardstock.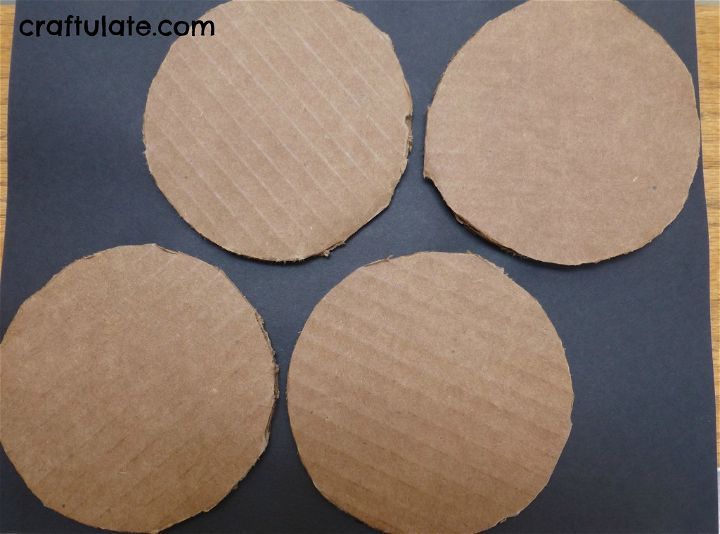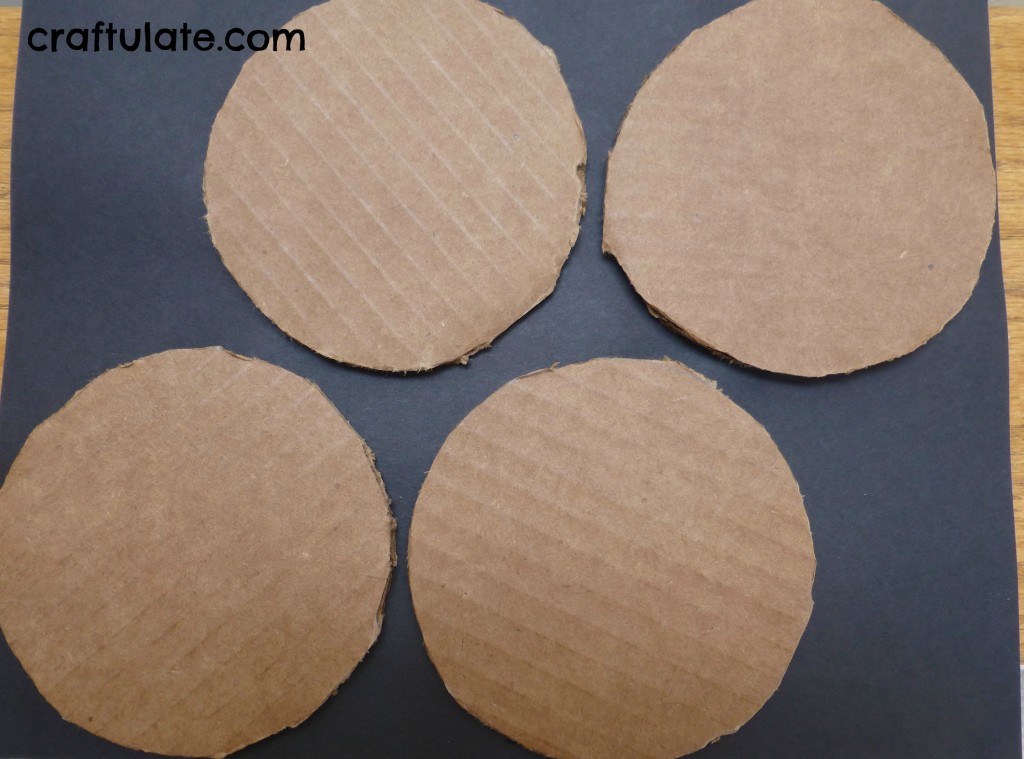 After cutting them out I attached white circles to the centre of each wheel. I made the windows from black cardstock, and added a clipart driver picture. It wouldn't be complete without a "Peapod Man"!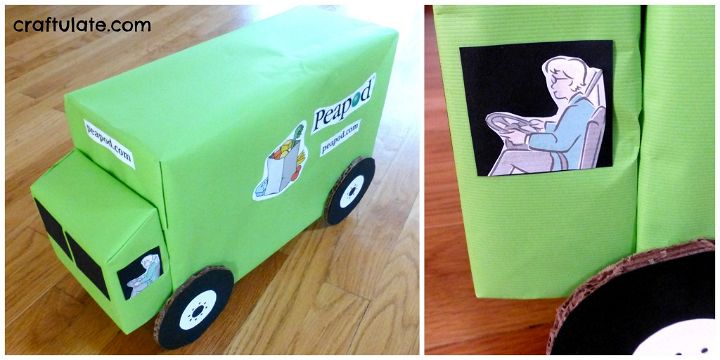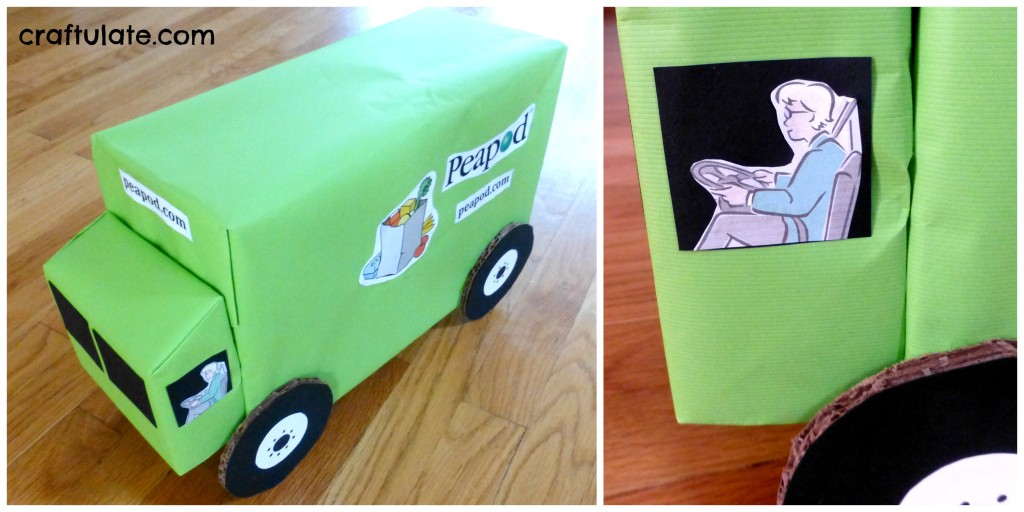 F had great fun with this giant toy truck!
 [bctt tweet="Delivery Truck Craft #kidscrafts #craftsforkids #trucks"]