This cardboard box boat is a fun craft to make for kids!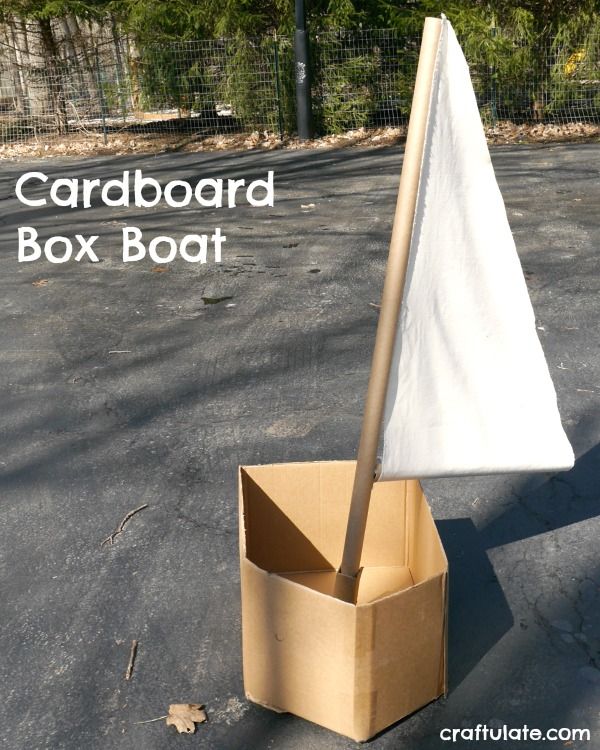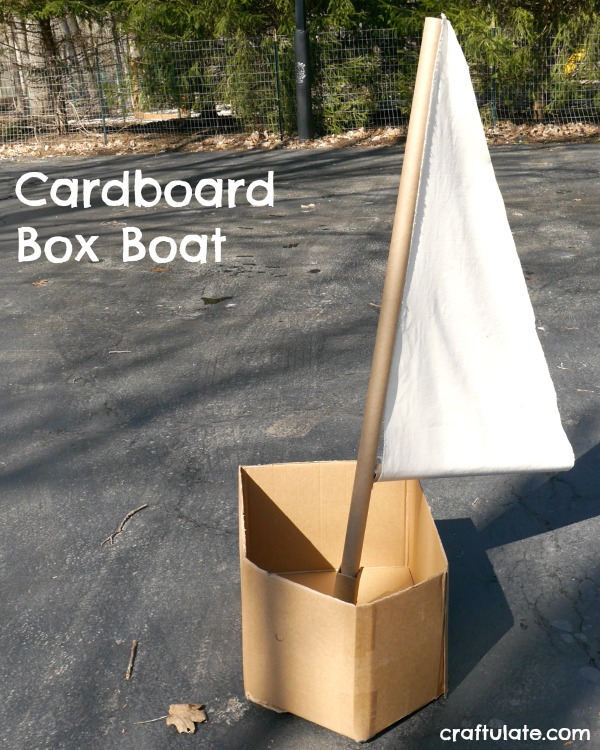 The following post contains affiliate links, which means that at no extra cost to you I can make a tiny bit of money to help support this blog. Thank you!
When life presents you with a large cardboard box – sometimes it feels impossible just to recycle it straight away. I made this one into a boat for my son!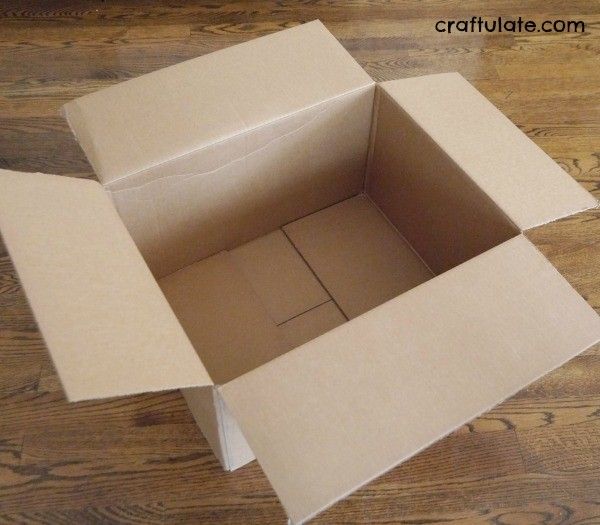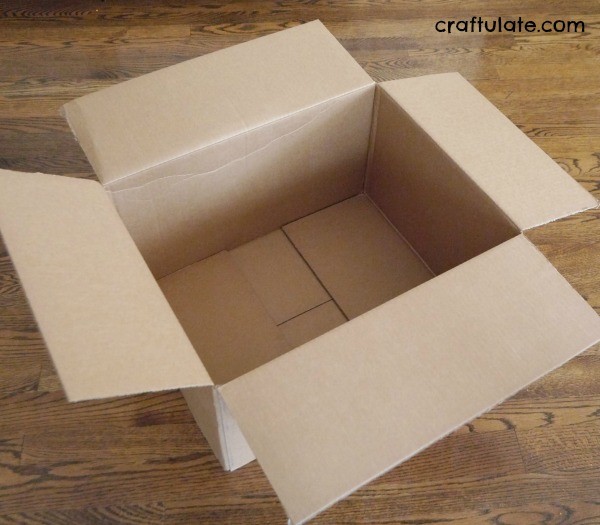 My first task was to cut off the box flaps with a craft knife. Then I flipped it over and opened one end of the box. I cut the end flap down the middle, then pushed out the end to form a V shape – this would become the bow.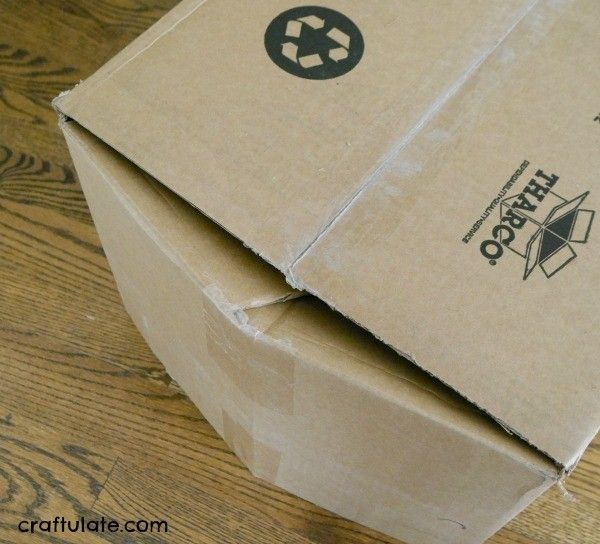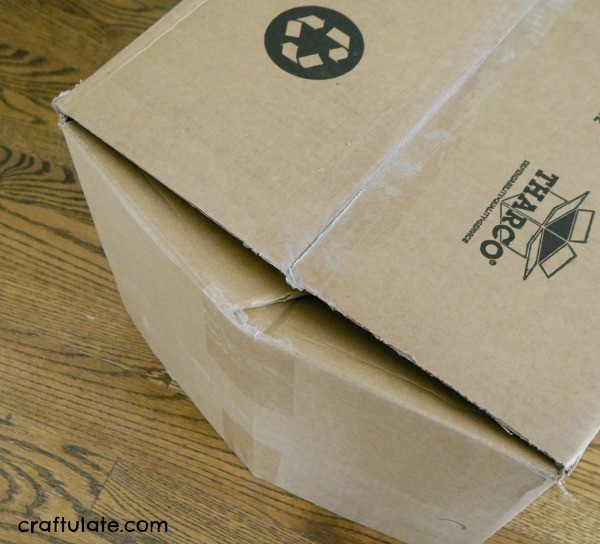 I used lots of packing tape to keep it in place!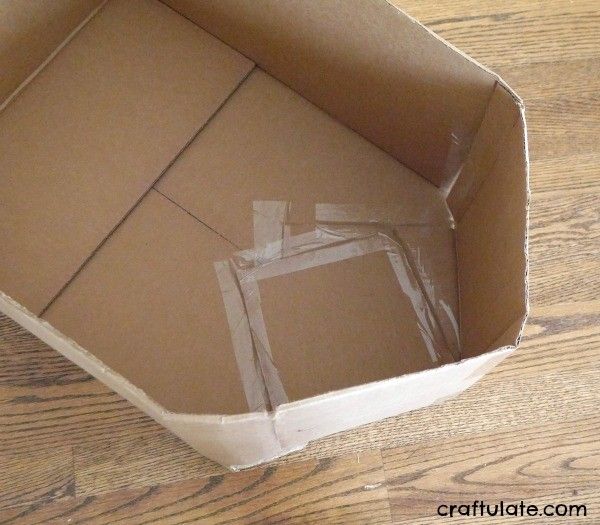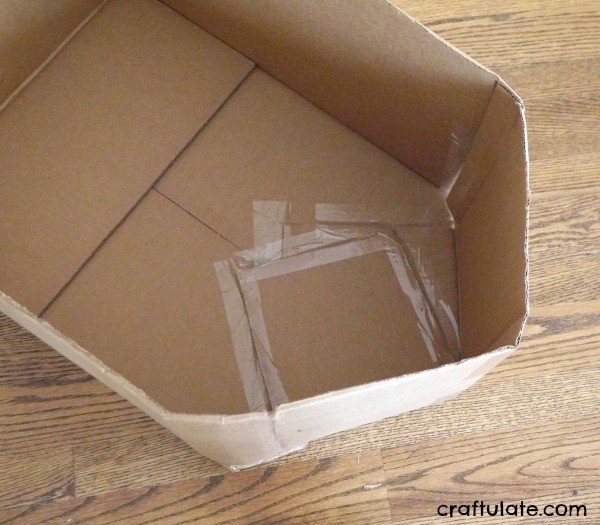 For the mast I used a long empty cardboard tube from purchasing fabric. I cut a hole in the bottom of the boat with a craft knife, then cut slits down one end of the tube. I opened out the slits and then pushed the tube through the hole in the boat. This meant the tube would stay upright but the sail could still turn (my husband might not have forgiven me if it couldn't turn!)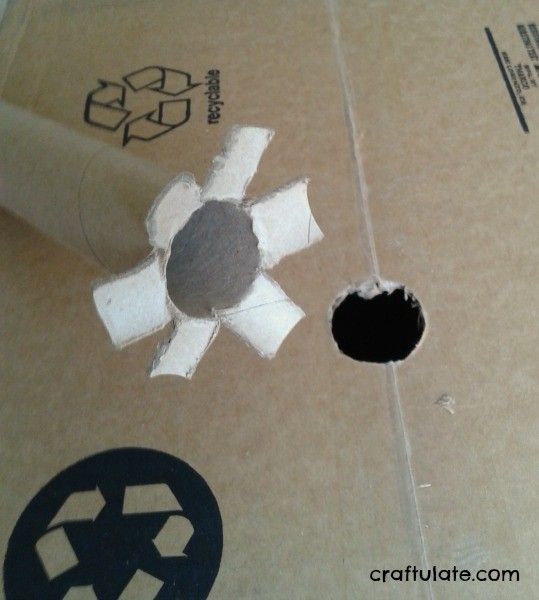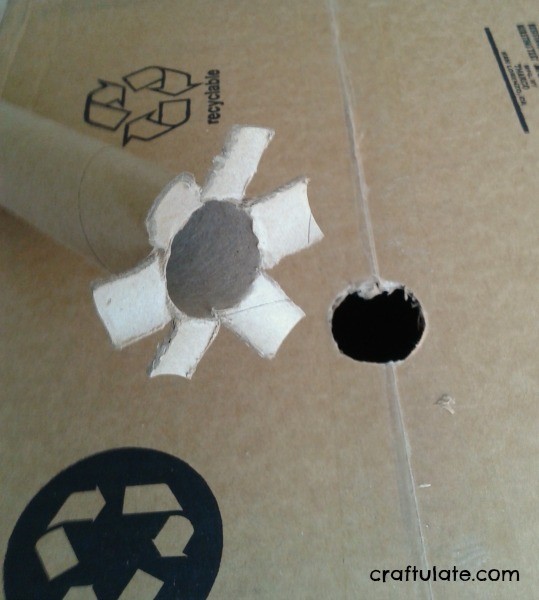 Next the sail. I used another shorter cardboard tube (from wall decals or a poster, I think) to become the boom. I cut a triangular piece of fabric to fit, then used a hot glue gun to attach it to the shorter roll.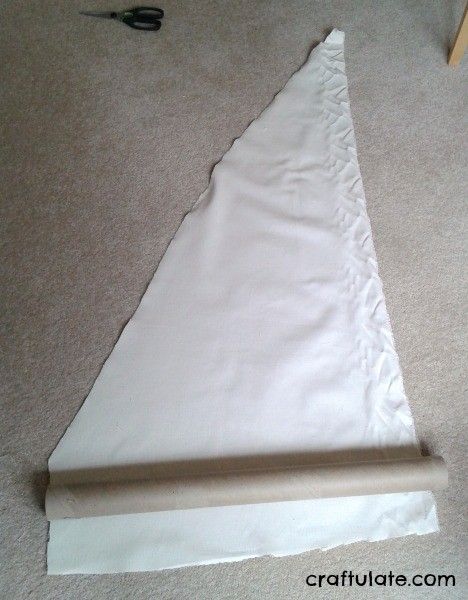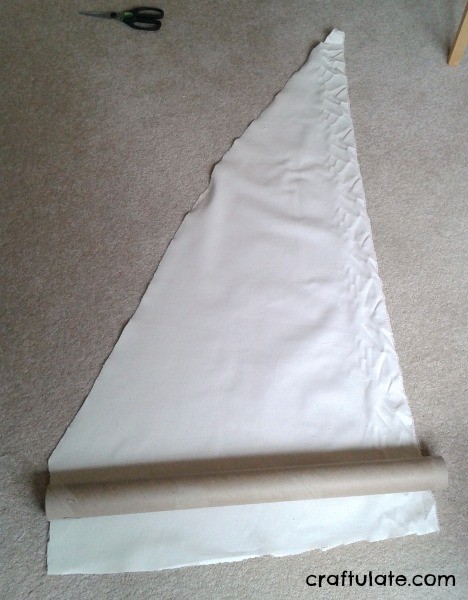 I then cut a hole in the mast, and attached the sail and horizontal tube to the mast. It needed some support underneath the boom while it dried.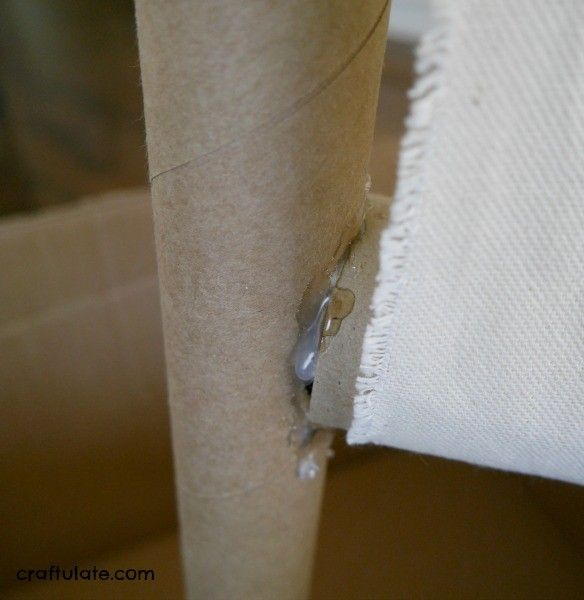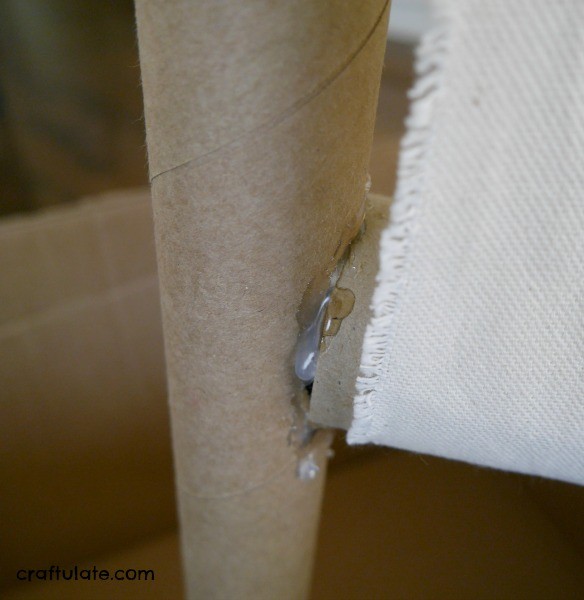 Actually, after it had dried it still was a bit top heavy. It would be fine with someone sitting in the boat, but I decided to add some extra support. I folded a piece of card around the mast and attached it to the base of the boat. This added greatly to the stability of the mast!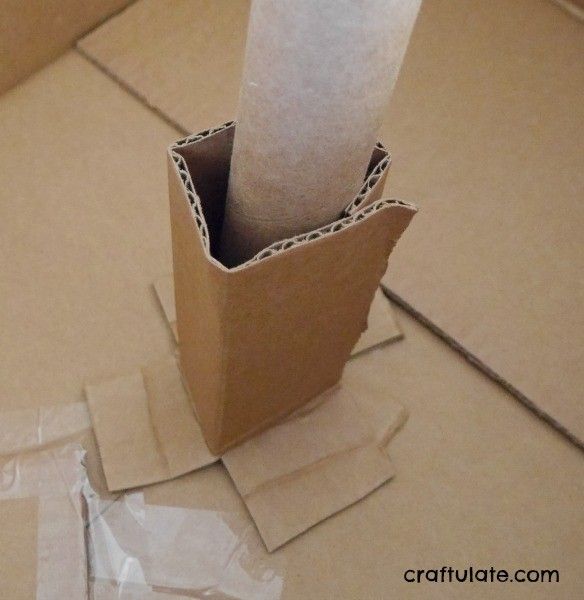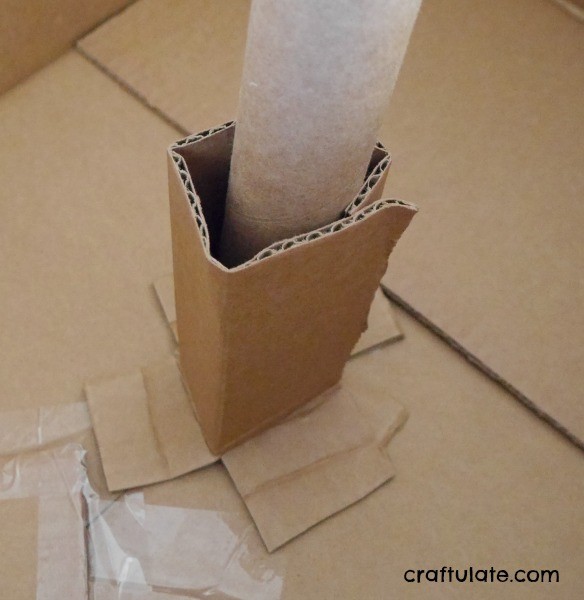 Then it was time to launch the boat! We tried it inside…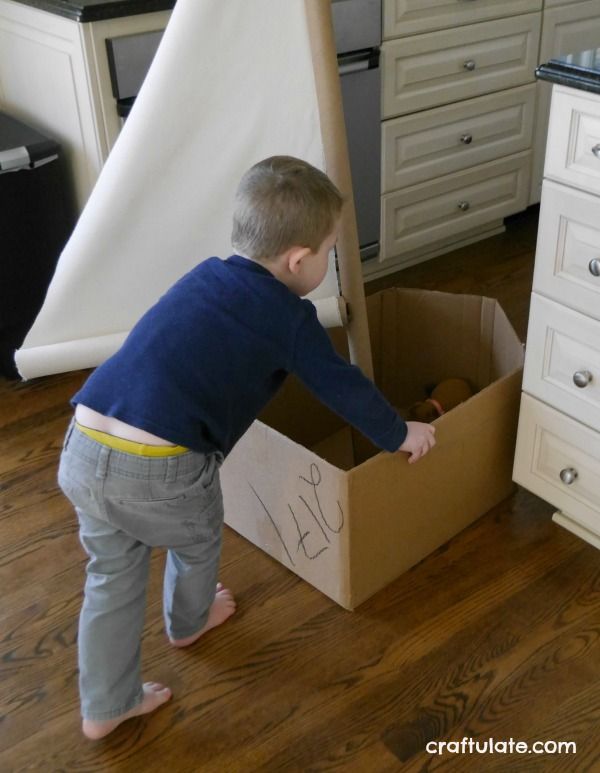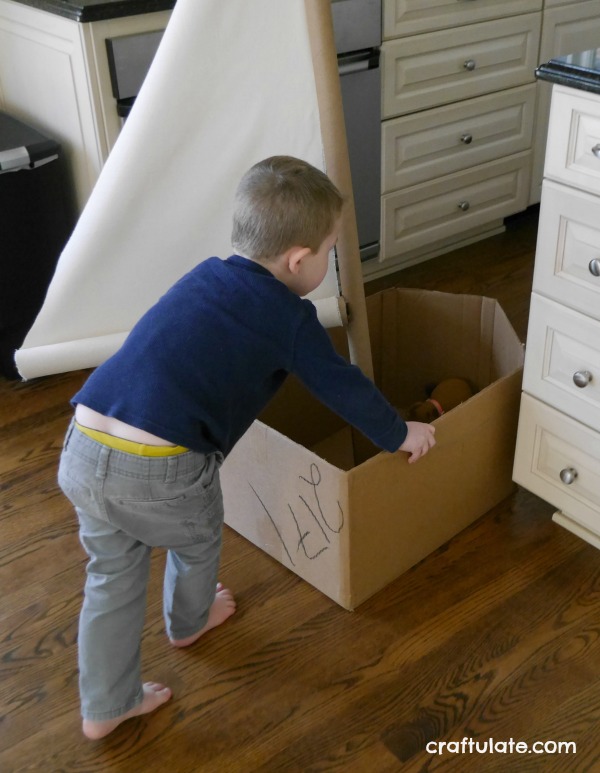 And then pushed it… Outside! It was great for some pretend play action!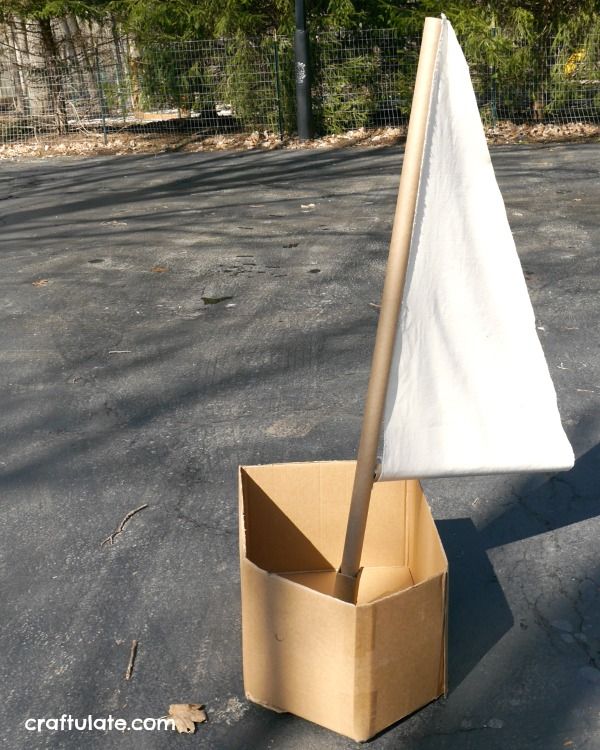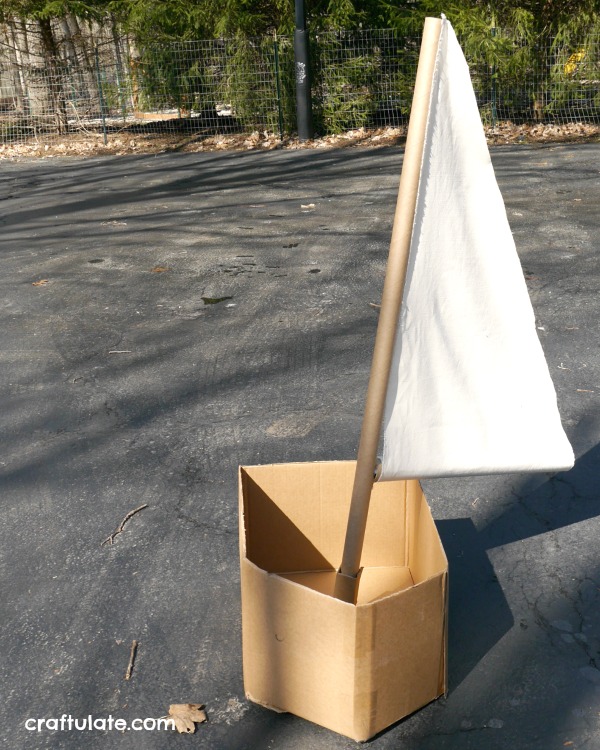 You could also cut some portholes into the side, load it up with toy animals, or get your child more involved by inviting them to decorate the box!
[bctt tweet="Cardboard Box Boat to make for kids #homemadetoys #boats"]