This DIY marble run craft was easy to make and lots of fun for my son to play with!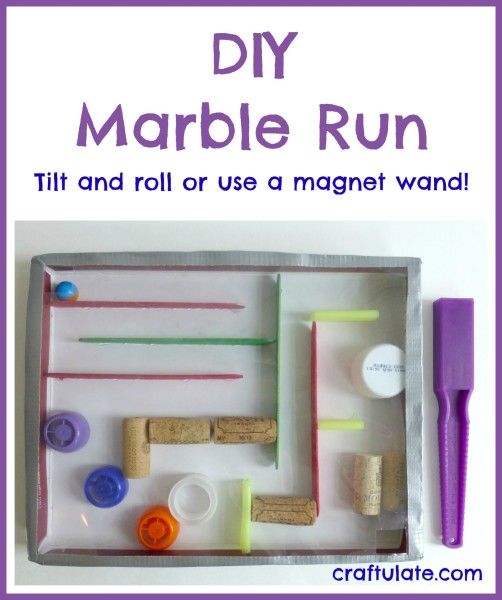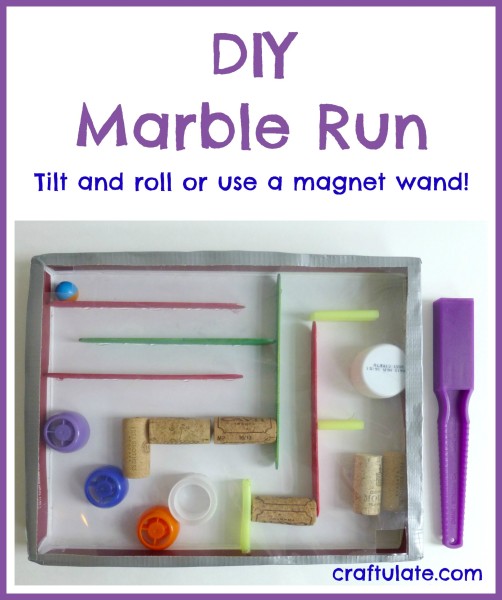 The following post contains affiliate links, which means that at no extra cost to you I can make a tiny bit of money to help support this blog. Thank you!
To make this marble run I used the following:
Shoe box lid
Assorted items from the recycling bin: bottle caps, empty tape roll, corks
Straws
Then to cover the base I used:
Using the hot glue gun I attached the various items to the inside of the shoe box lid to make a maze. I found that straws didn't make a high enough wall on their own, so I glued three together lengthwise then cut them into short strips.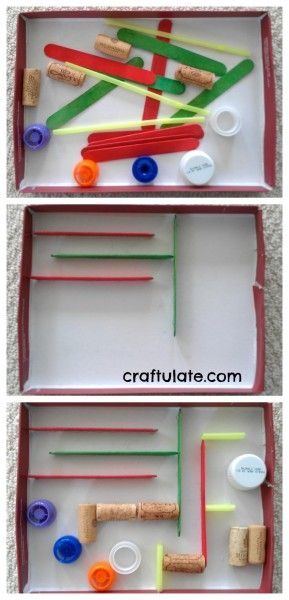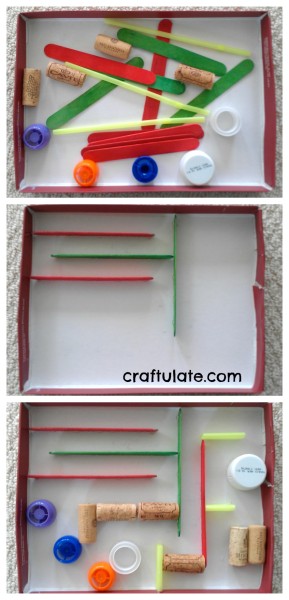 I positioned a laminating pouch over the base and marked where a hole should be placed at the start and finish of the maze, to get the ball in and out. Then I cut out a square hole with a craft knife (a square hole was easier to make neatly as opposed to a round one!). Then I ran the laminating pouch through the laminator to make it sturdier and clear. If you don't have a laminator then you could use anything else that is sturdy and clear – plastic sleeves, or clear plastic from a food container would work fine.
To attach the cover I tried hot glue but <gasp!> it didn't stick! So I used duct tape which was actually better as it removed any sharp edges from the cover.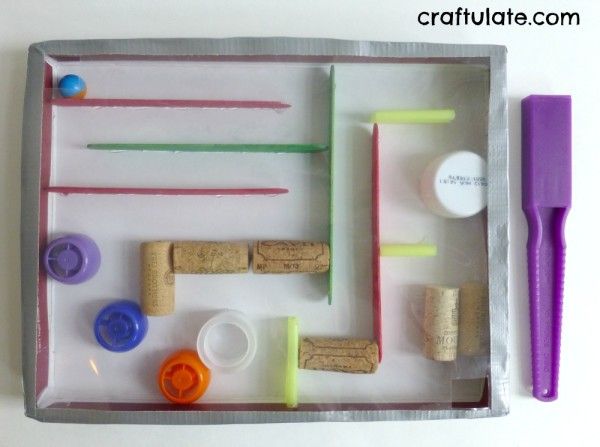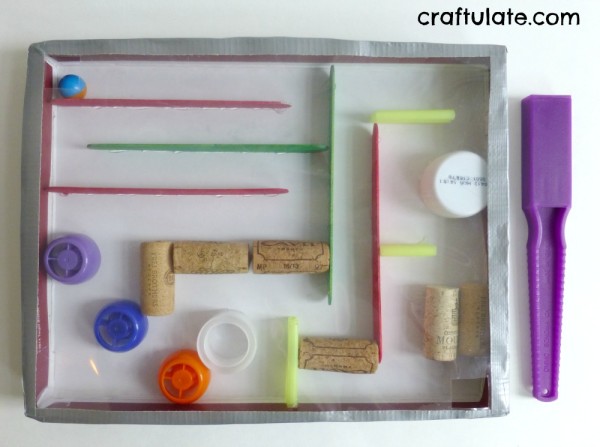 This DIY marble run works well as a tilt puzzle with any small ball or marble. However, we had the best fun with it when we used  a magnetic wand and magnetic ball. The wand can either be passed underneath the base (so the ball moves by "magic" or by sliding the wand across the top.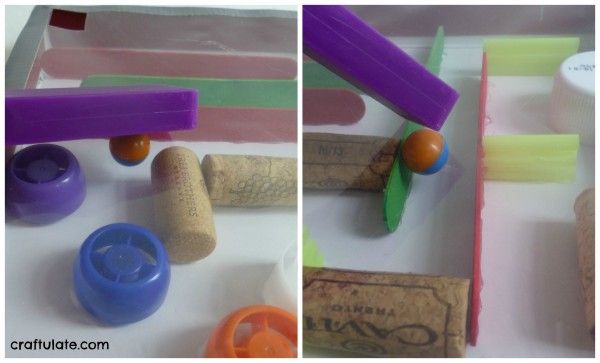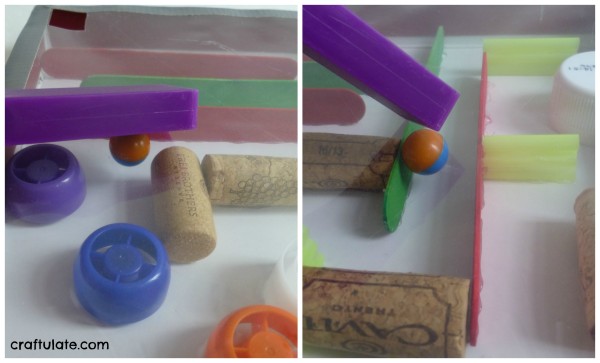 See a video of the marble run in action!