This indoor golf game is made from a cardboard box and works on both gross motor skills and addition!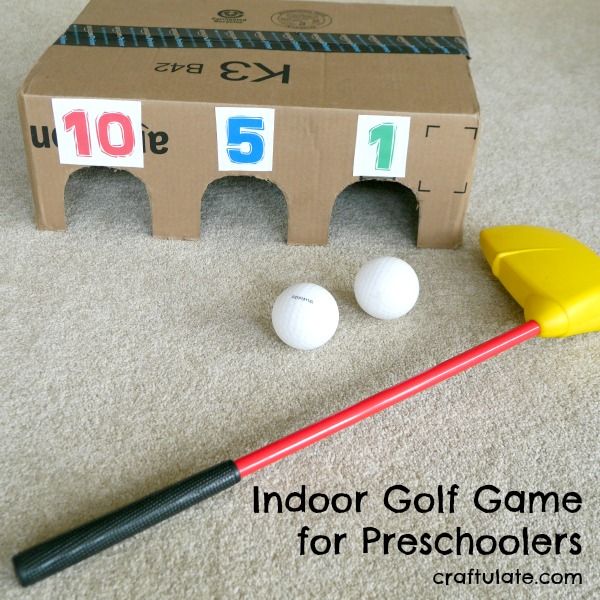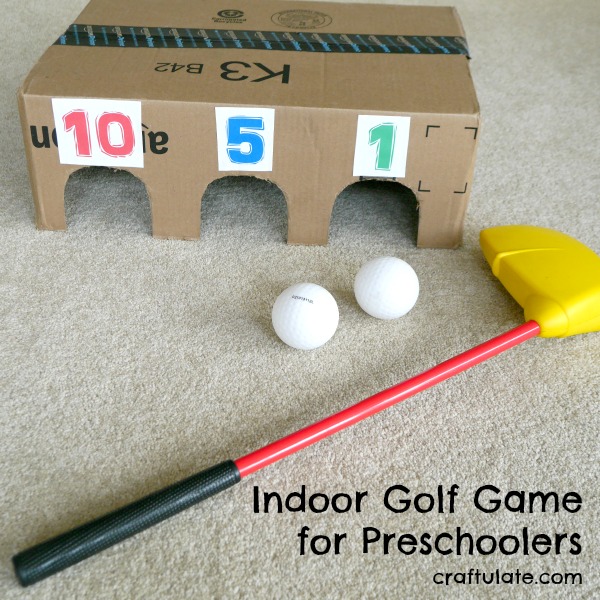 The following post contains affiliate links, which means that at no extra cost to you I can make a tiny bit of money to help support this blog. Thank you!
After we recently turned a large cardboard box into a boat, my son has been quite obsessed with turning boxes into toys. Which is lucky because it's a very frugal way to make something recyclable into something fun and usable!
With the latest box I decided to make a golf game. I'd bought a toy golf club and ball set for my son last summer – it is very good with a large and oversized foam head on the club. It comes with two balls which was actually perfect for this game.
I cut the flaps off the box, turned it over, then cut out three arches that were big enough to fit the toy golf balls through comfortably.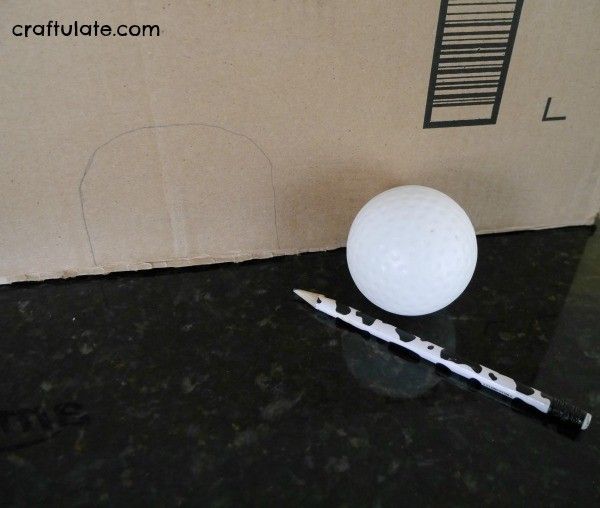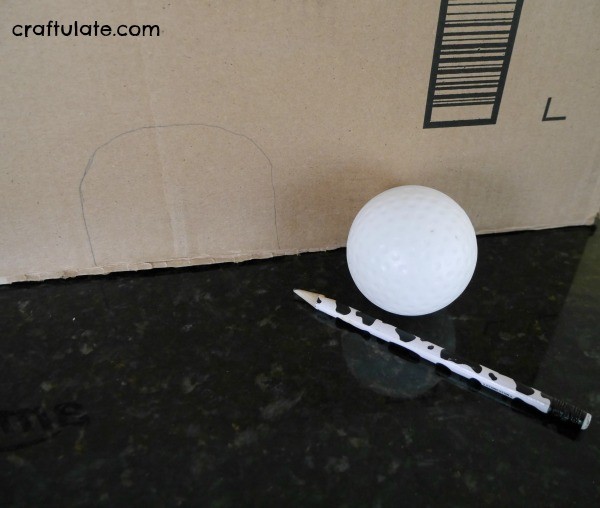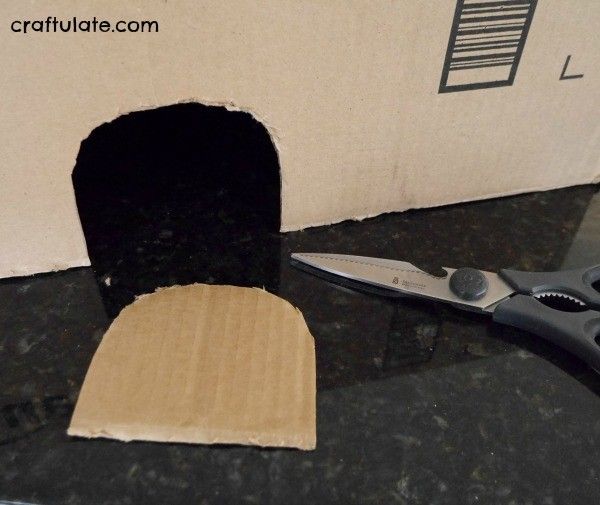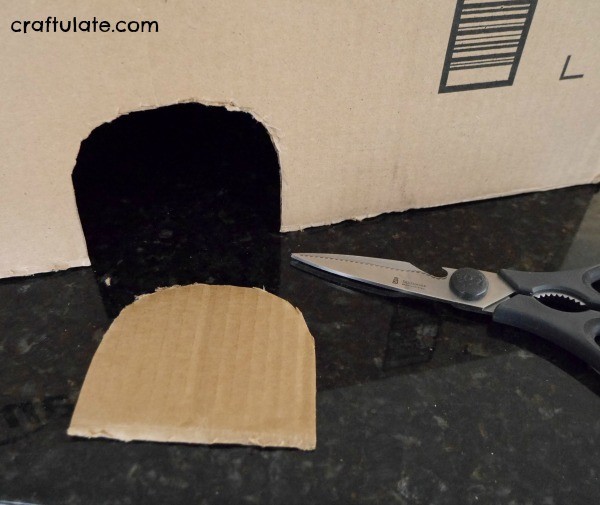 I printed three numbers: 1, 5 and 10 – but you could use whatever you like depending on the ability of your child. I glued them over the arches.  And the toy was ready! I set everything out for my son to find.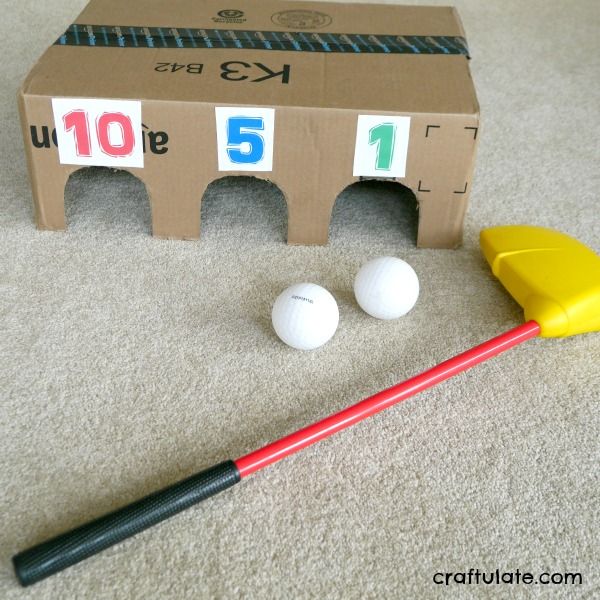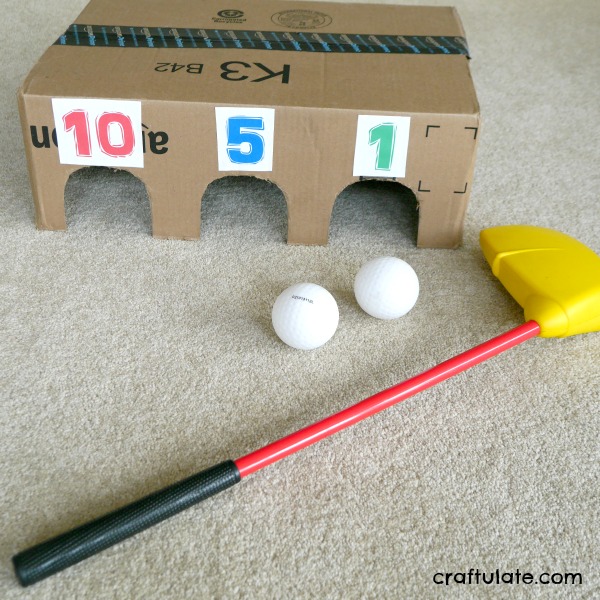 I demonstrated how to knock each ball into the box, and then add up the two numbers. I think this is why having only two balls is useful – it keeps the addition easy and makes it very definite that a turn is two balls. Then it was time for him to have a go!
He found it rather tricky to get the balls into the holes, especially as he first tried it with only one hand (no idea why he only wore one sock, though!)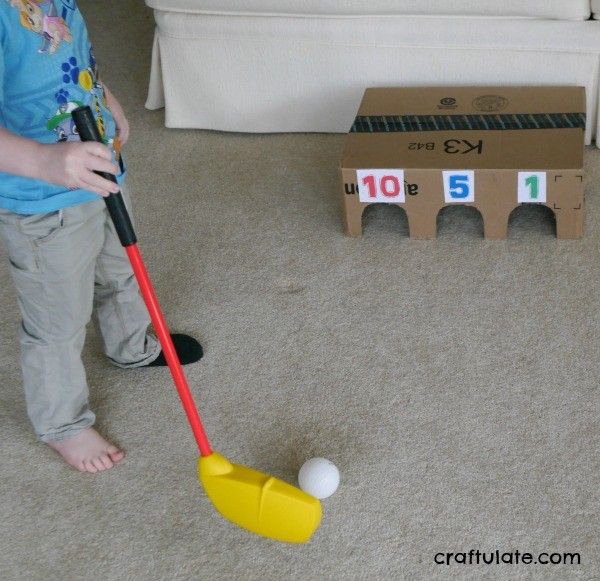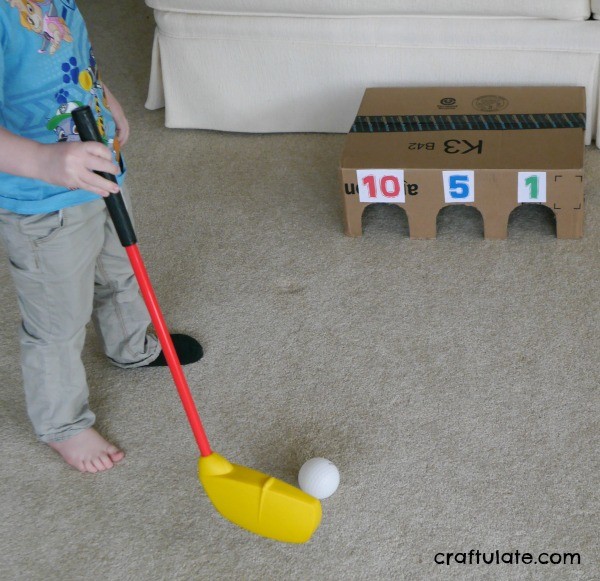 He ended up starting very close to the box!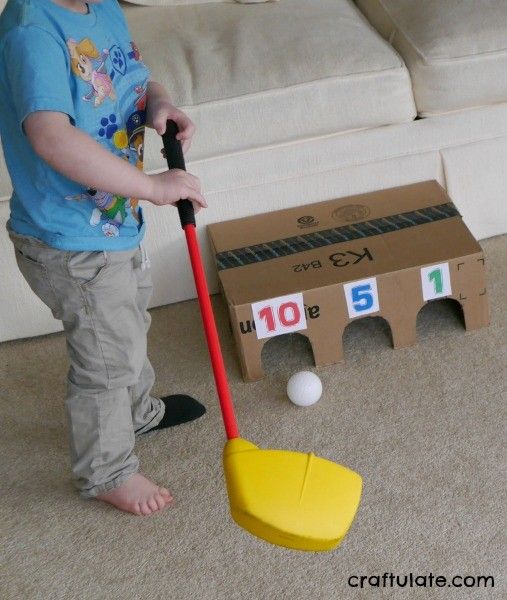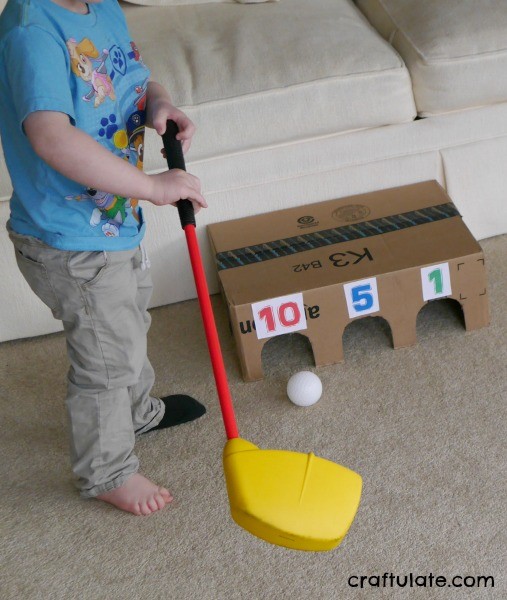 I was pleased that he quickly got the idea of adding up the two numbers to form his score, and had several attempts to get the highest score possible!
[bctt tweet="Indoor Golf Game for Preschoolers made from a cardboard box"]