These 25 easy handprint crafts and art for kids are an amazing collection of fun, creative activities that are perfect for kids of all ages. These easy handprint crafts and art activities are perfect for toddlers, preschoolers or kindergarten classrooms! Each project comes with step-by-step instructions so even the youngest learners can have a clever decorating wall and make memories. Take advantage of these wonderful handprint crafts and activities to create special moments that will last a lifetime.
From finger painting to sweet cards, these easy-to-follow handprint crafts give children a chance to create something unique and special with their own hands. With a wide variety of materials, such as paint, glue, googly eyes and other small objects, each handprint art is sure to be a hit! Perfect for birthday parties or summer days in the park, these handprint crafts for kids will help keep your young one entertained while also teaching them important skills like creativity and problem solving.
Plus, they get to take home a treasured keepsake at the end! Whether you're looking for something quick craft or more involved art projects, we have it all here – from simple handprint flowers to intricate stained glass windows – each handprint craft and art has been designed with children in mind so anyone can make it! So don't wait any longer – gather supplies and let your little artist explore their imagination through 25 easy handprint crafts and art ideas!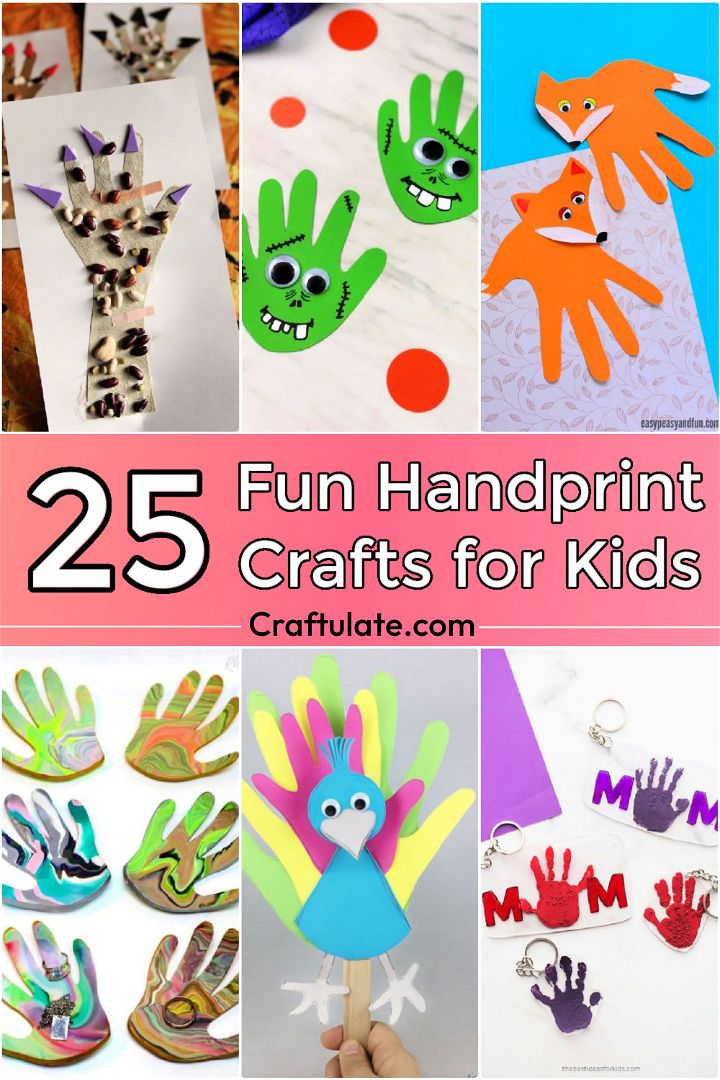 Easy Handprint Crafts and Art for Kids
Looking for creative ways to capture your baby's little hands? Handprint art is a fun way to preserve the memories of your child's growth. From stamping their handprints onto canvas or pottery to creating unique masterpieces with paint and paper, there are plenty of easy and fun handprint art and craft ideas for babies that you can do at home! Get inspired by our selection of adorable handprint crafts – from keepsake cards and wall hangings, to holiday decorations and kid-friendly crafts – that will let you show off those tiny prints in style.
1. Easy Handprint Zombie Crafts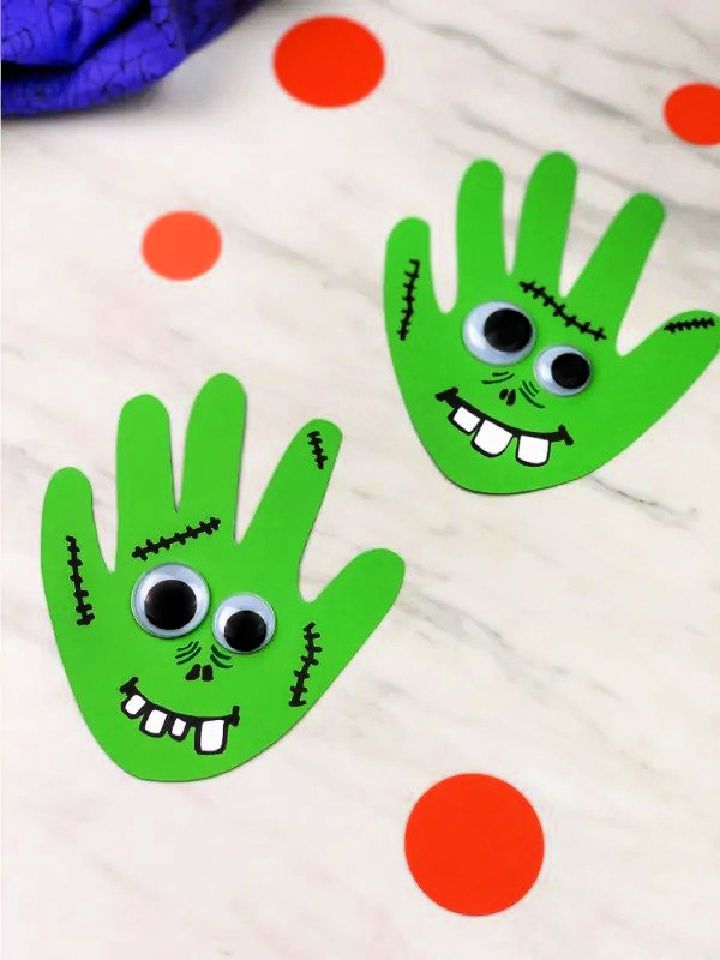 This DIY handprint zombie crafts for kids are an excellent way to spark creativity and provide a fun project for any zombie lover! This craft is easy, as all you need is green card stock, white card stock, two different-sized googly eyes, a black marker, a green marker, a glue stick, and scissors.
To put it together quickly and easily, follow this simple tutorial! With easy-to-follow instructions and minimal supplies needed, this fun DIY activity will keep the kiddos entertained! everydaymom
2. Cute DIY Turkey Handprint for Babies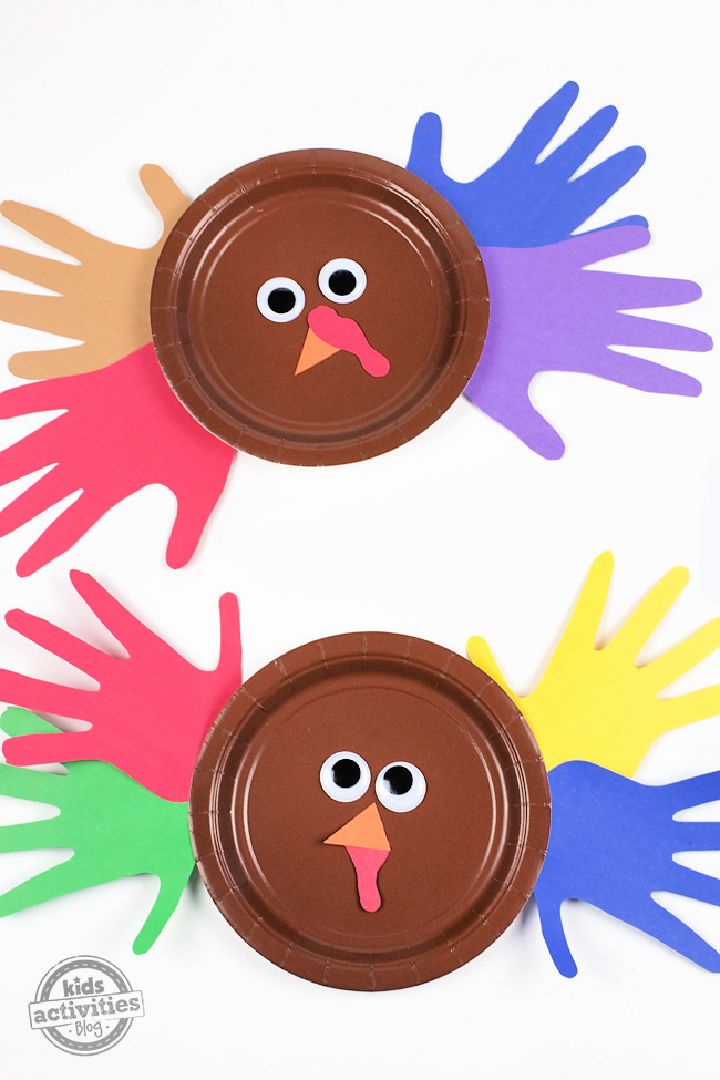 This DIY handprint turkey is an excellent project for preschoolers and makes a perfect thanksgiving craft. You can create an amazing handprint turkey craft with construction paper, scissors or training scissors, glue, wiggly eyes, brown paper plates, and markers.
Step-by-step instructions are included in this tutorial to help guide your little ones through the craft. This handprint turkey craft is an adorable way to get your children to develop their creativity and practice fine motor skills -all while having fun and creating something they're proud of. kidsactivities
3. Monster Handprint Crafts for Toddlers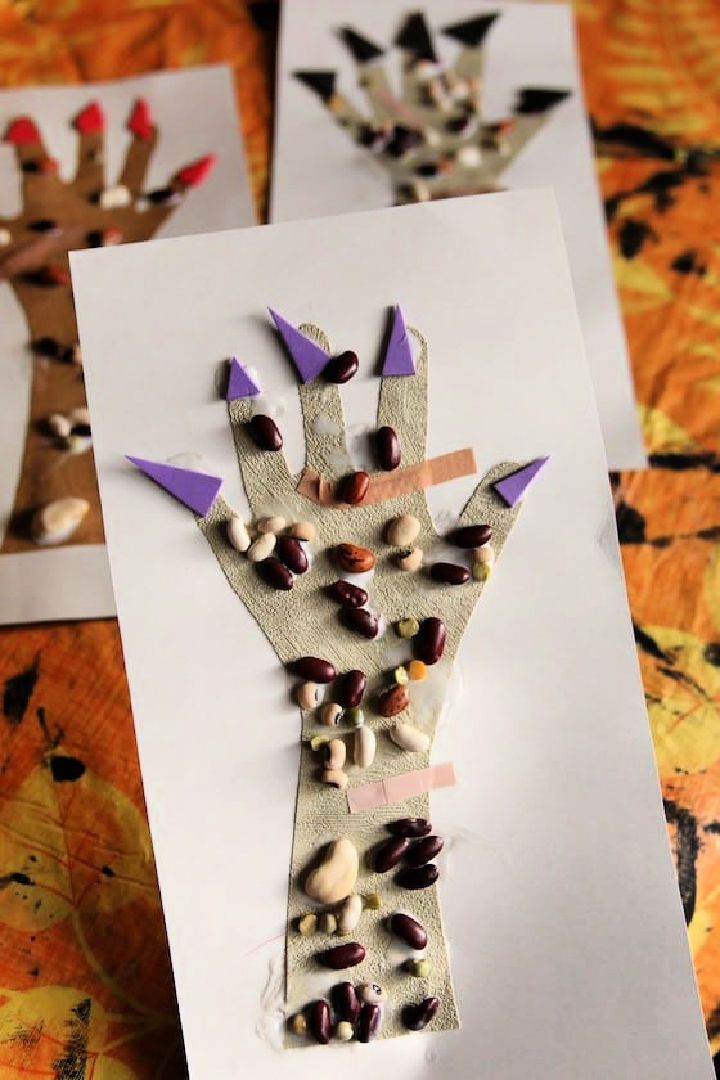 DIY crafts are a rewarding activity for toddlers and preschoolers, and this handmade monster handprint craft is no exception! It is fun to do and helps young ones enhance their motor skills while making a festive holiday treat.
This easy-to-follow tutorial can be completed in no time with supplies ranging from green paper (textured works best!), dried lentils, foam or construction paper, bandaids, glue, scissors, and a pencil.
This craft aims to create wonderful monster prints using children's hands that will become the perfect addition to any Halloween celebration. happyhooligans
4. Handprint Birthday Ring Dish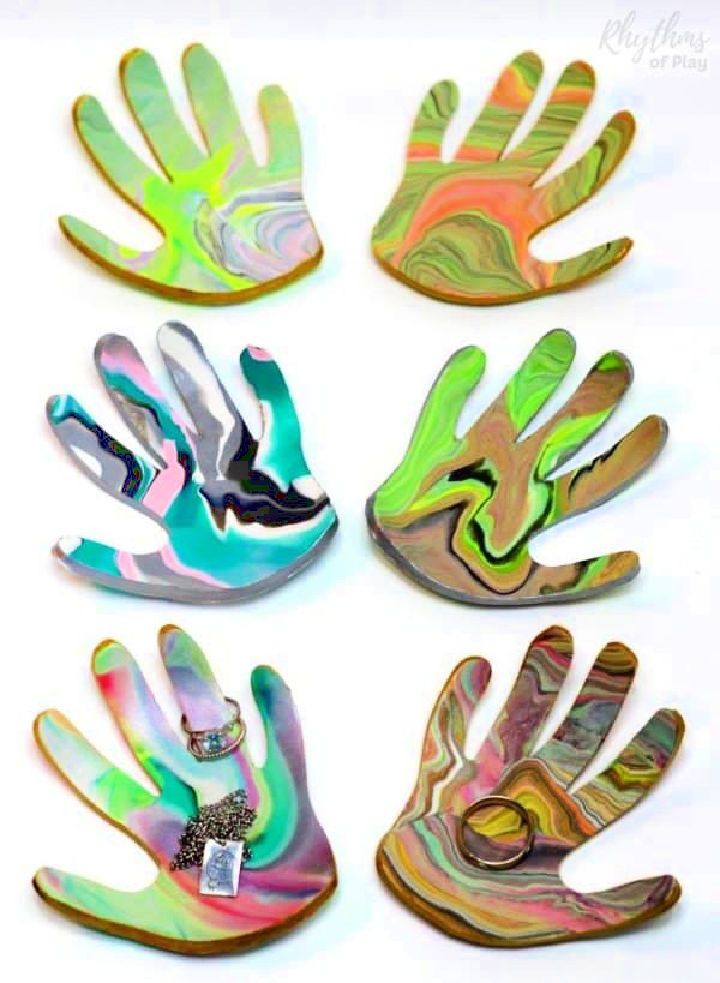 DIY is a great way to put your creative skills to use and make something special and unique. This DIY handprint jewelry bowl ring dish is a perfect example of how you can give someone a heartfelt, personalized gift that will be cherished for generations to come.
With just colored polyform clay, cardstock, an X-Acto knife, bake-safe bowls, paintbrushes, paints, a glass cutting mat, a rolling pin and oven bake clay bond; you can get started on this easy tutorial!
Follow the steps with careful attention to detail, and soon enough, you will have created a special piece of jewelry that distinctively celebrates love and memories. Do not forget the optional metallic paints or glaze pack, either! rhythmsofplay
5. Simple DIY Butterfly Handprint Card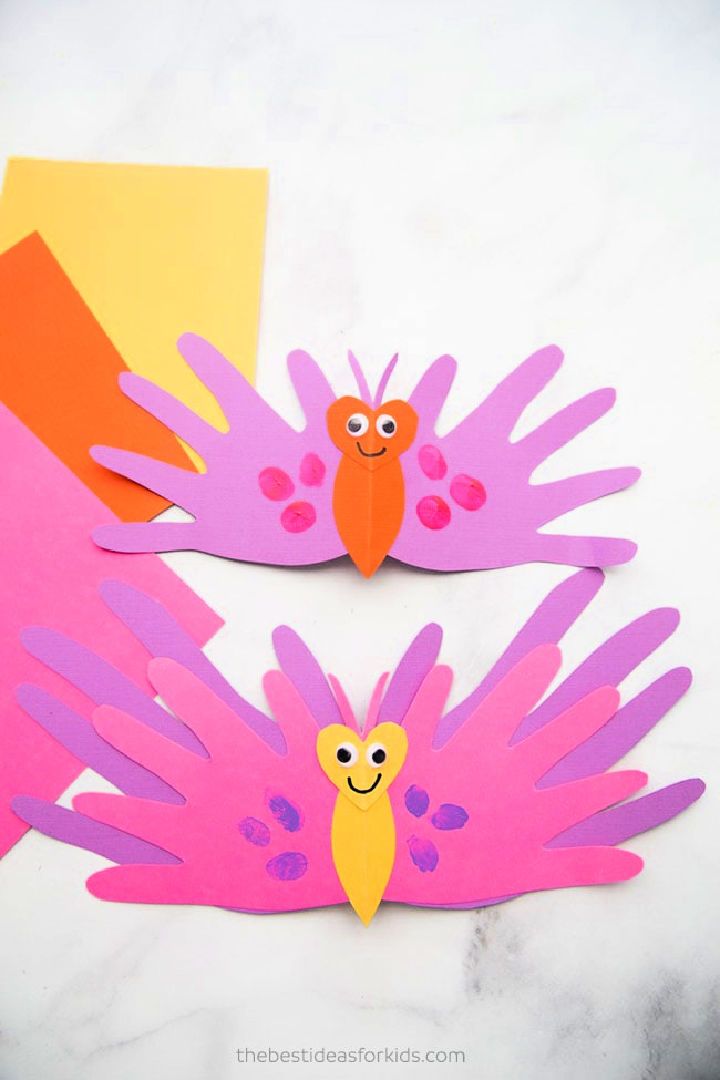 A DIY butterfly handprint card is an excellent way to show your love and appreciation to that special someone in your life on a special occasion like Mother's Day or Father's Day. It's an easy craft with simple materials, such as cardstock, googly eyes, a fine-tip black sharpie marker, pompoms and felt or paint of choice for decorating the wings.
Furthermore, this tutorial is straightforward and user-friendly, making this butterfly handprint card a simple yet creative gift. This cute DIY will brighten any recipient's day – adding a truly personal touch of adorableness to the card! ideasforkids
6. Peacock Puppet Family Handprints Art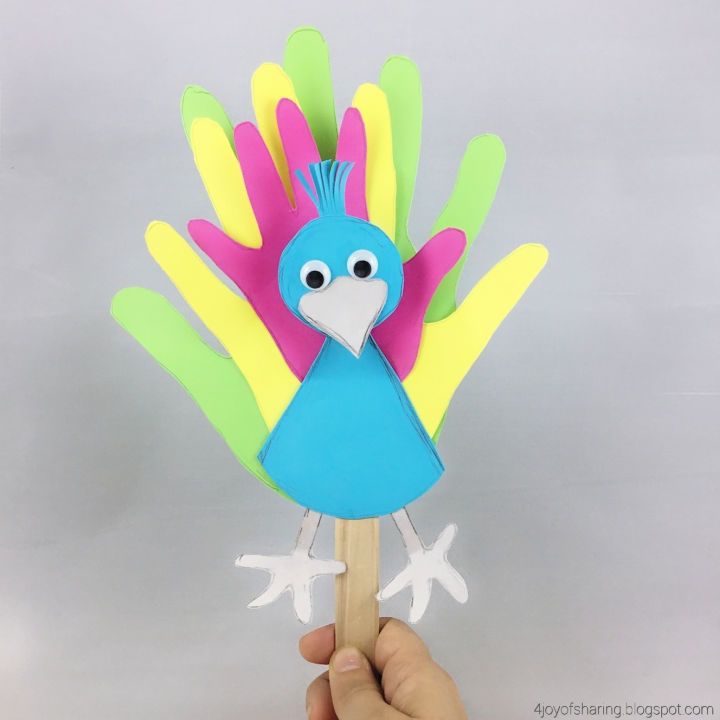 A DIY family handprint peacock puppet is an artistic activity for the whole family. It is a simple but beautiful project that will leave you with a colorful and cute piece of art. All you need are some cardstock papers, wiggle eyes, a craft stick, a glue stick, scissors, and a pencil.
The tutorial is easy to follow, so anyone can be creative and have fun doing this project! Show your love for arts and crafts while surrounded by meaningful handmade pieces you can cherish for years to come with this handprint peacock puppet! thejoysharing
7. DIY Handprint Fox for Preschoolers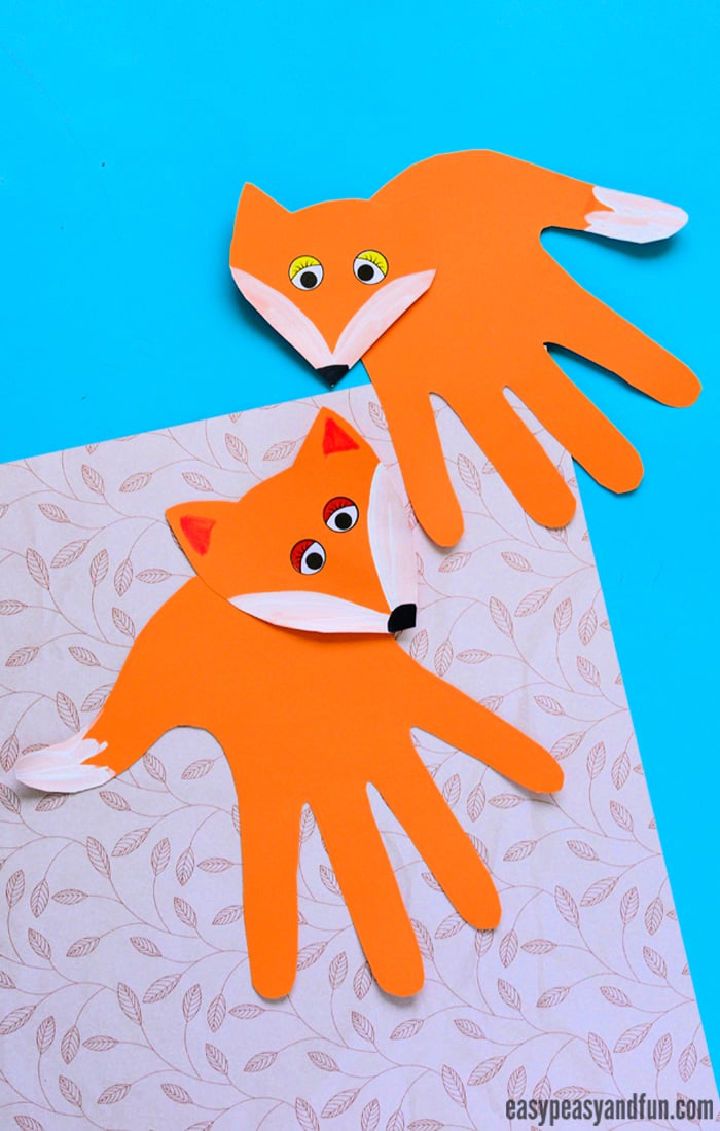 This DIY handprint fox craft is an easy way to make a unique and special project that will bring a smile to any fox lover's face. This craft can be perfect for classrooms or at home. With simple supplies such as orange paper, scissors, pencil, white paint, glue and googly eyes or wiggle eye stickers.
With a few steps and plenty of creativity, you can create a unique piece of art that will certainly catch the eye. So grab your supplies and have fun creating DIY handprint fox crafts! easypeasy
8. Baby Handprint Caterpillar Crafts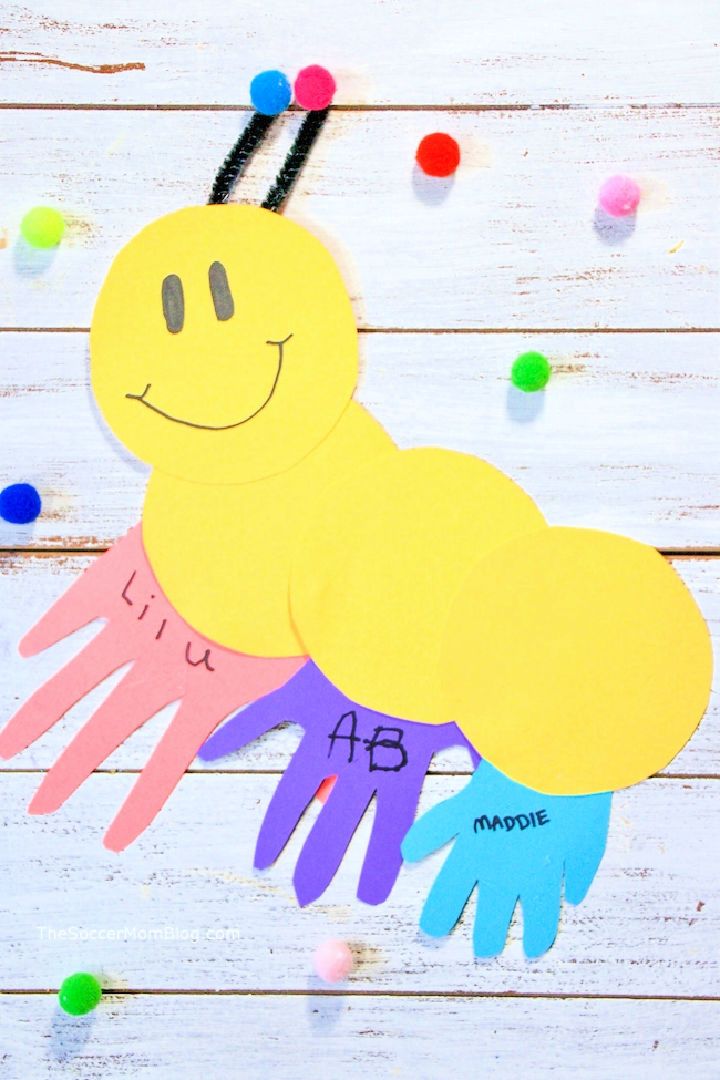 This handmade caterpillar craft project is perfect for making something special with your child or grandchild! It's a kid-friendly project that is also fun to make while creating a unique and cute handmade gift. All you need is some rainbow cardstock, craft glue, a black marker, a pencil, a pipe cleaner and some pompoms! With this easy DIY tutorial and a few supplies, you can create this delightful work of art in no time. thesoccermom
9. Spring Handprint Chick Ideas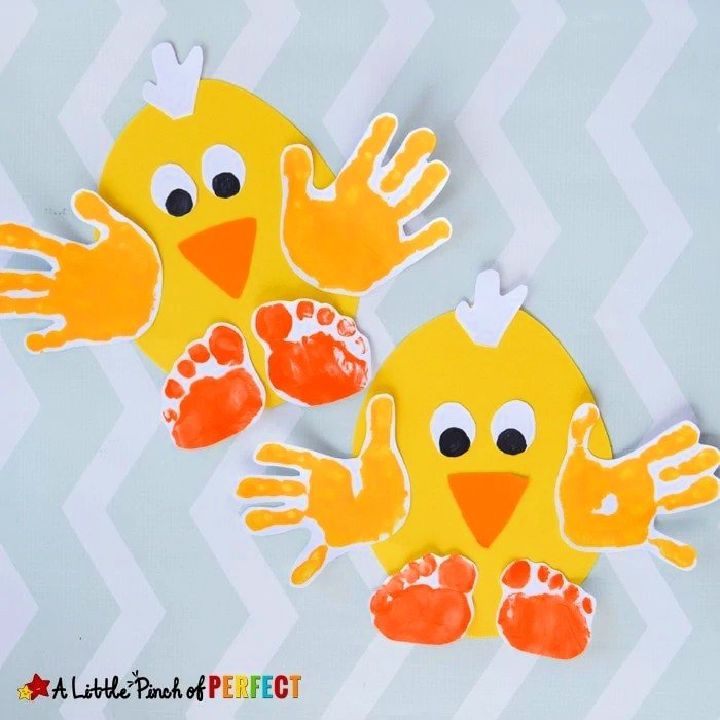 A DIY handprint chick is a perfect spring and Easter craft for kids! They will love to make these cute little fluffy chicks and play around with them afterward. You'll need yellow and orange paint, white craft paper, yellow craft paper, orange craft paper, a black pen, scissors, and glue. You can find easy steps in this tutorial that walk you through crafting these handprint chicks in no time! alittlepinch
10. Creative Handprint Raven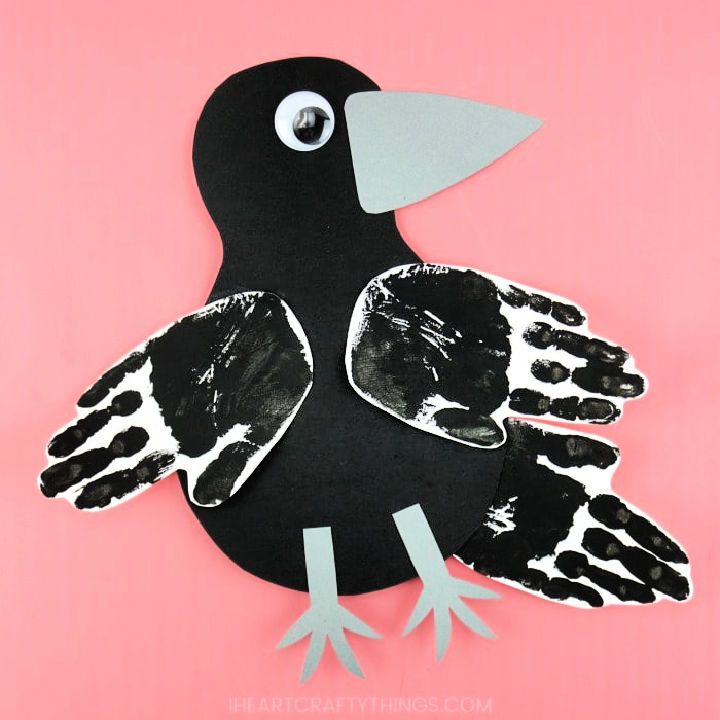 DIY projects are a great way to get creative and crafty! This DIY handprint raven craft is easy, fun to make, and an amazing way to create your own cute bird for decor. All you need is a raven craft template, black and gray (or yellow) cardstock paper, white cardstock paper, black paint, a sponge paintbrush, googly eyes, scissors, and glue – then you're ready to begin! With a few simple steps in the tutorial below, you'll have your handprint raven in no time! craftythings
11. How to Make Handprint Trolls Cards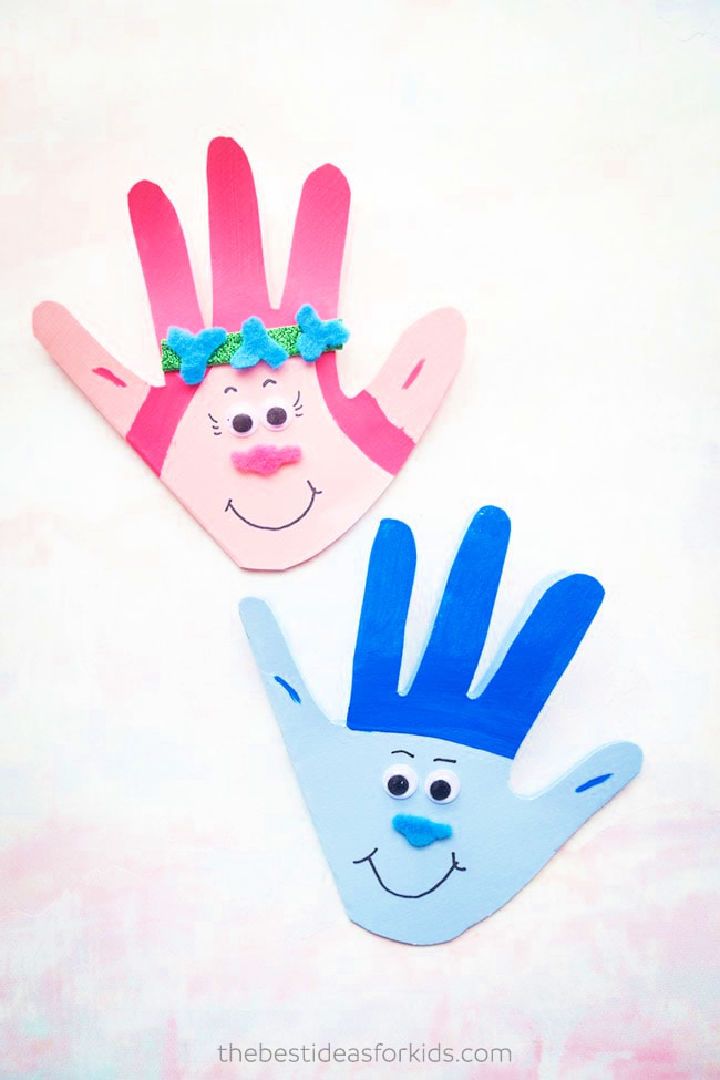 DIYing is always an exciting experience, especially when crafting with kids. If you're looking for a fun activity on which your little Trolls fans can join, why not try making DIY trolls handprint craft? This craft is easy to make and lets the kids get excited and creative as they paint their colorful Poppy and Branch characters.
Within each handprint, you can write a special message that can even be used as a birthday invitation for a troll-themed birthday party! All you need are light pink cardstock (for poppy), blue cardstock (for branch), bright pink and blue paints, felt of the same color, glittery green foam paper, medium-sized googly eyes and a black sharpie.
Check out this easy-to-follow tutorial and have fun DIYing with your tiny Trolls! ideasforkids
12. DIY Salt Dough Handprint Penguin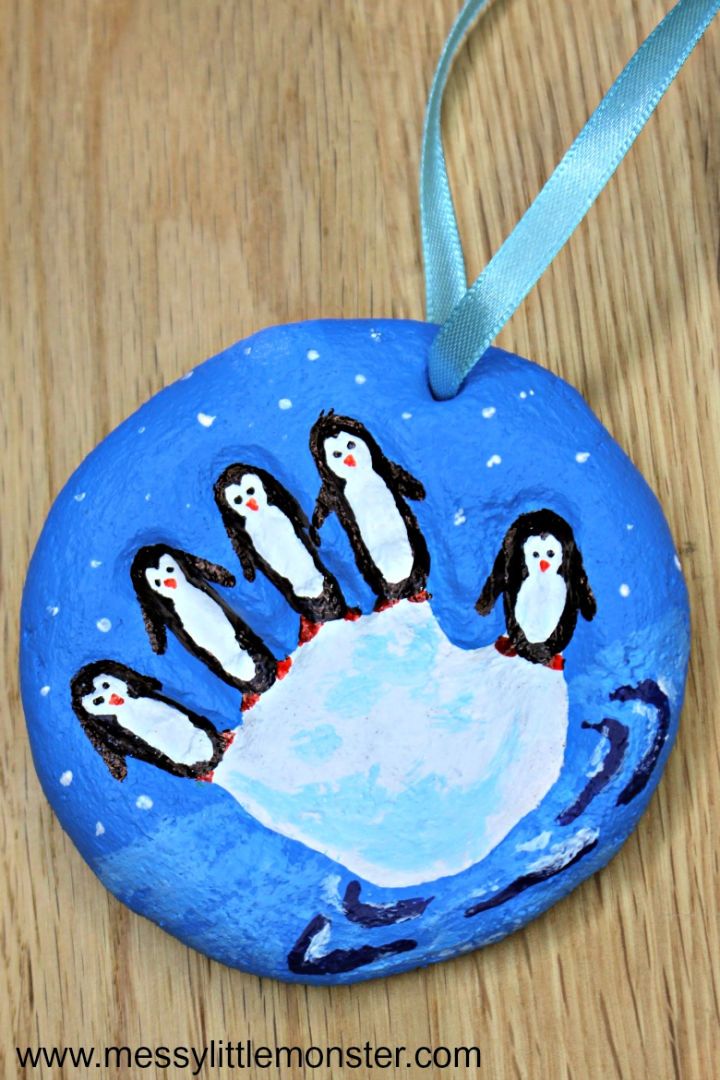 This DIY Salt Dough handprint penguin is an excellent craft for small children; it keeps them entertained and opens their minds to the possibilities that DIY crafts offer. It is also a great opportunity for parents and young kids to create something special.
This handprint penguin craft requires minimal supplies – 2 cups of all-purpose flour, a cup of salt, a cup of water (or less depending on desired consistency), acrylic paint, sharpie markers, spray sealer, and ribbon – so it is quick and easy to assemble.
Whether it's a full-scale crafting session or just a few minutes here and there, this penguin craft creates a precious keepsake in the form of a pretty handprint ornament perfectly suitable for displaying around the house or gifting as part of a DIY hamper. littlemonster
13. Candy Corn Turkey Crafts for Thanksgiving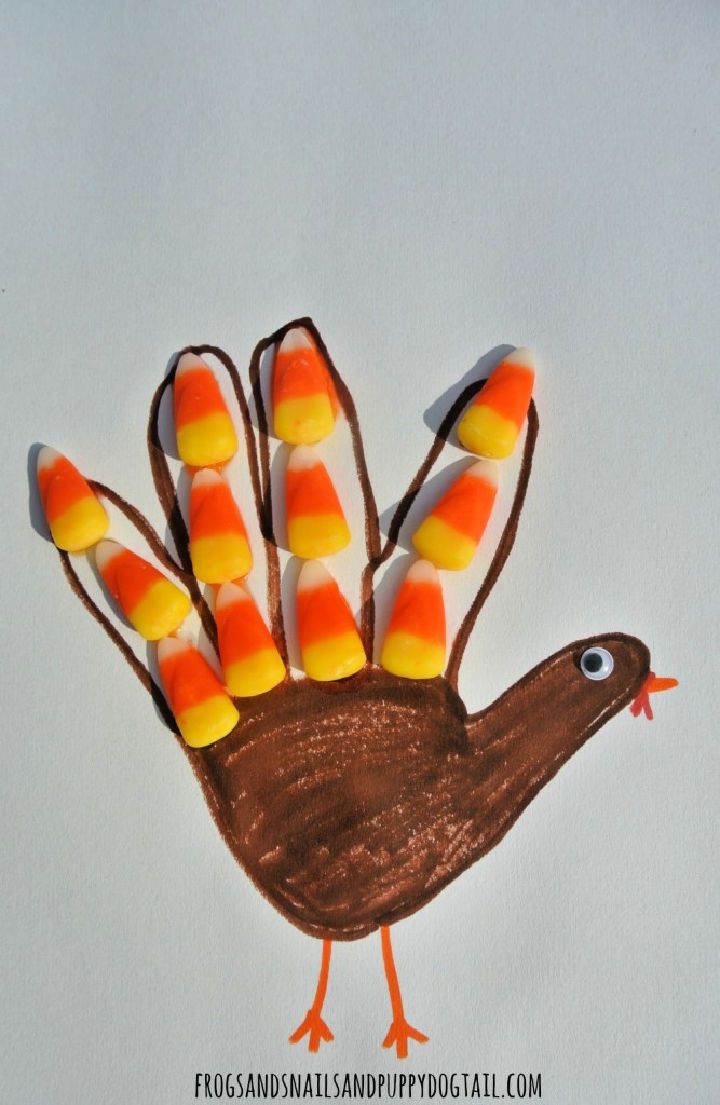 This DIY candy corn turkey is the perfect craft for this holiday season! It's an easy and fun project that's sure to be enjoyed by all. You can create an adorable and unique handprint art piece for your home with just a few basic supplies, including the white paper, markers, googly eyes, glue, and candy corn.
This candy corn turkey craft is perfect for Thanksgiving and is a beautiful decoration. So get creative, have fun, and show off your handmade candy corn turkey masterpiece this season! puppydogtail
14. Hedgehog Handprint Activities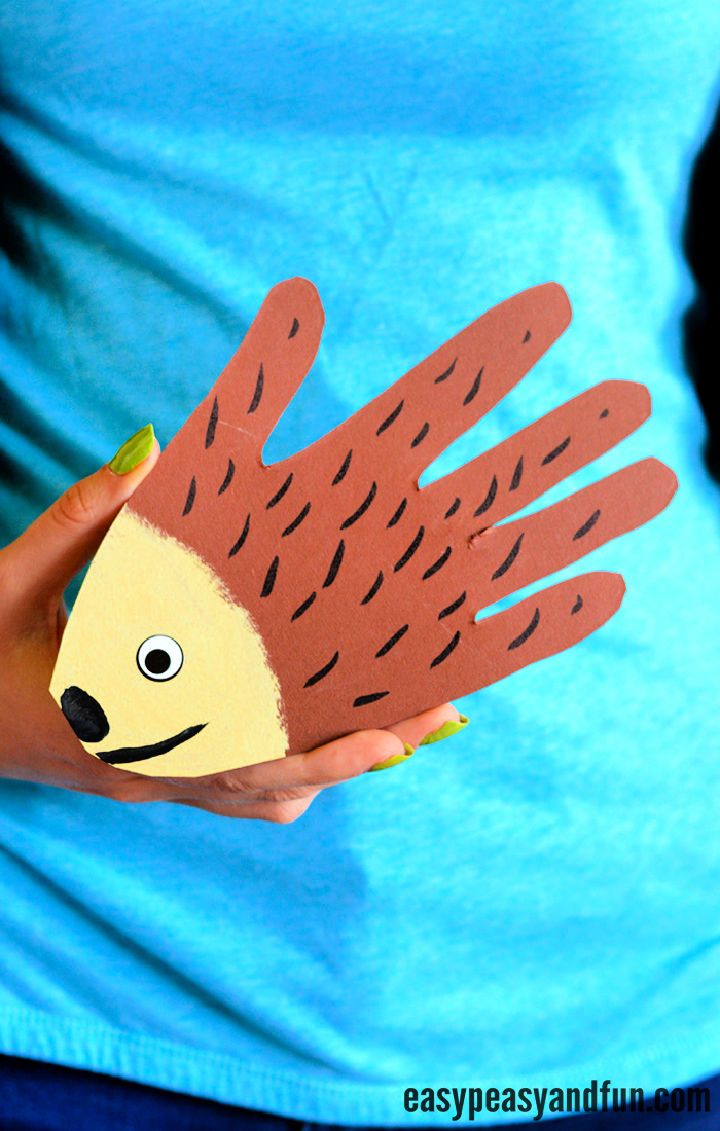 DIY crafts are a great way to get creative and have fun with friends or family. This DIY handprint hedgehog craft is an especially awesome project that is easy to do, making it perfect for weekend crafts or even a classroom project.
All you need is a helpful hand providing the handprint, brown construction paper, beige paint, pencil (crayon works, too), black marker, scissors, paintbrush and optional wiggle eye stickers or googly eyes for some extra flair!
Check out this easy tutorial to help you create your handprint hedgehog craft – you'll love the result. easypeasy
15. DIY Butterfly Handprint For Kids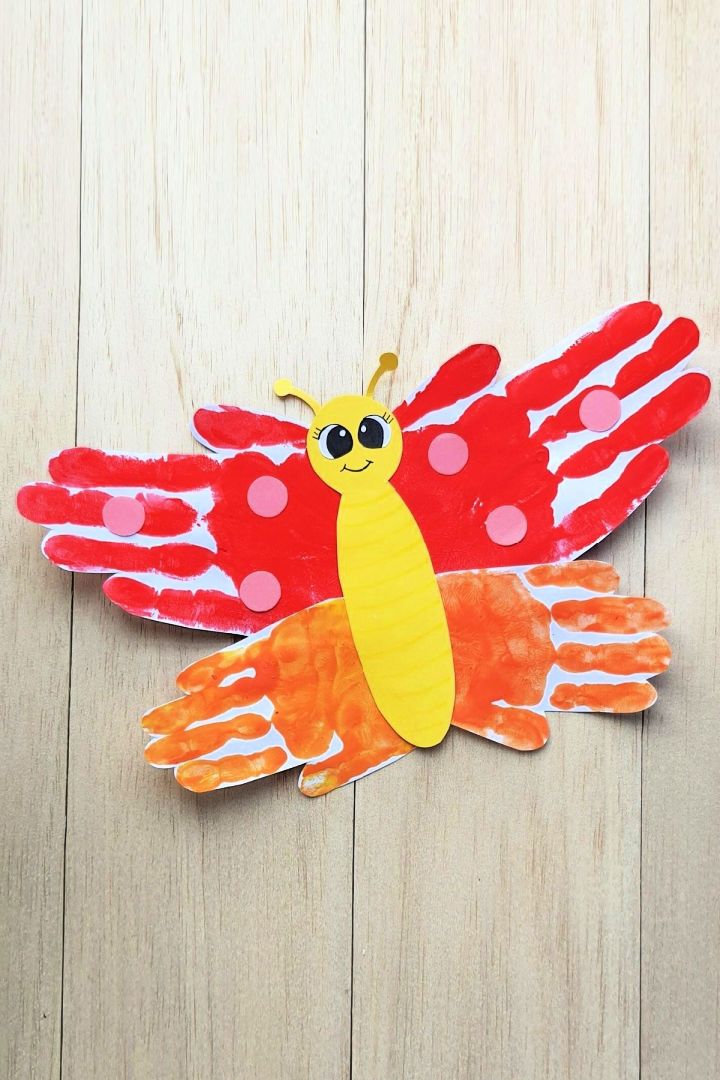 Looking for an easy project to do with the kids? A DIY butterfly handprint craft can be a fun and creative activity that anyone can make! All you need are some colored craft paper, acrylic paints, a handprint butterfly craft template, a paintbrush, black marker, craft glue or tacky glue, a pencil and scissors – it's really that simple.
The tutorial is quick and straightforward; the children will enjoy making this adorable craft from start to finish! Not only is this butterfly handprint craft super easy to do. But it also looks fantastic – your efforts will be rewarded with beautiful results. mommymade
16. Salt Dough Family Handprint Painting Keepsake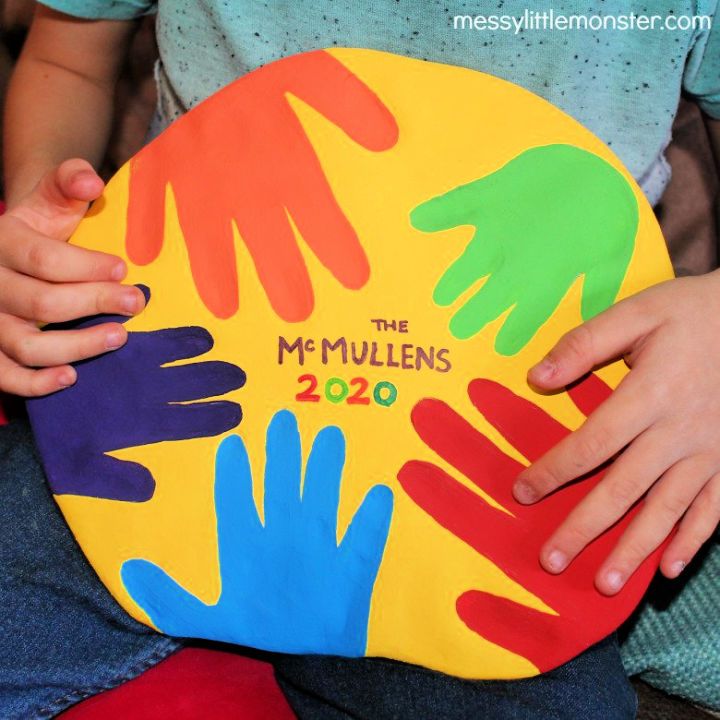 This DIY salt dough family handprint keepsake is a great way to have fun and make something unique with the whole family. This easy project requires minimal supplies and makes a precious to be enjoyed for years to come.
All you need is 2 cups of flour, 1 cup of salt, 1 cup of water (you may need less), acrylic paint, a paintbrush, markers and tools for mixing, baking and sealing.
Follow this easy tutorial, and you'll be able to make your own handmade salt dough family handprint keepsake in no time! littlemonster
17. DIY Handprint Puppets for Halloween

These DIY handprint puppets are the perfect holiday craft for kids, as they are both engaging and cute! Let your young ones get spooky while they create their own little puppet show with these handprint puppets.
With just a few materials like paper, scissors, construction paper and jumbo craft sticks, some glue and a sharpie. With simple step-by-step instructions, your kids can make these handprint puppets that will elicit some giggles!
Make some handcrafted puppets with the kids this Halloween, and enjoy the accompanying puppet show of their own creation. craftsbyamanda
18. Small Shrinky Dink Handprint Keychains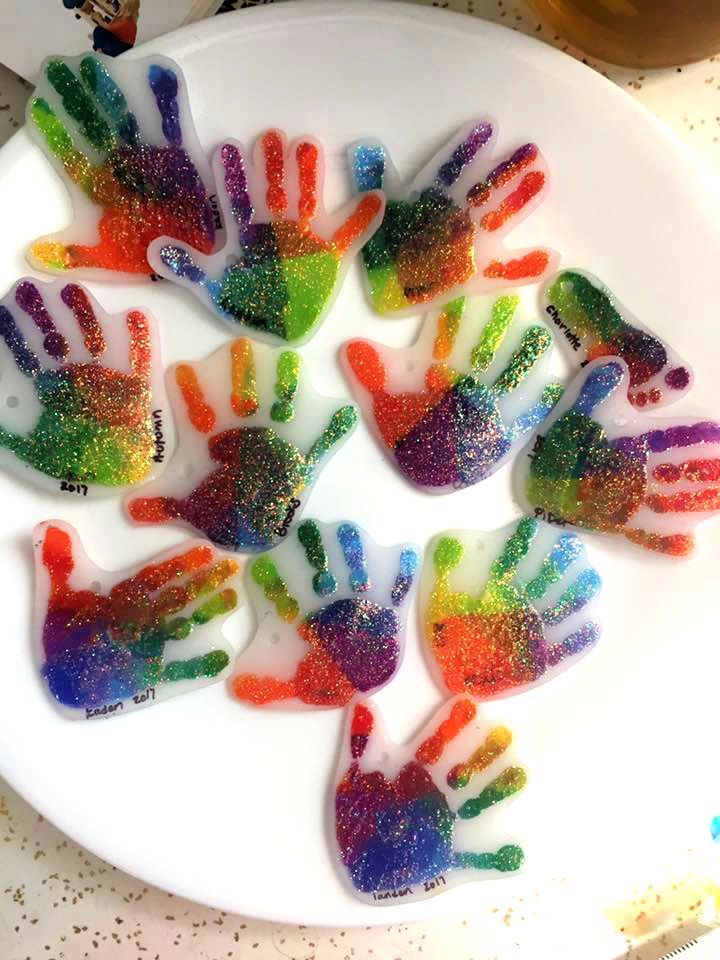 These handmade shrinky dink keychains are a fun craft and also make a thoughtful and memorable gift. They not only help to keep keys organized, but they're easy to make and personalize. Start by gathering supplies, like shrink film, ink pad, sparkle embossing powder, hole puncher and key rings.
Then take a rolled-up ball of clay and flatten it with your palm or hand to create the shape of the handprint. Press the flattened clay onto an ink pad, then carefully press it onto the shrink film before adding sparkle embossing powder for extra flare.
Next, cut out the shaped handprint before punching a small hole in one corner. To complete your project, heat an oven-safe pan and put your piece of shrink film on top until it shrinks before putting it into a key ring! craftymorning
19. Footprint and Handprint Bouquet for Children's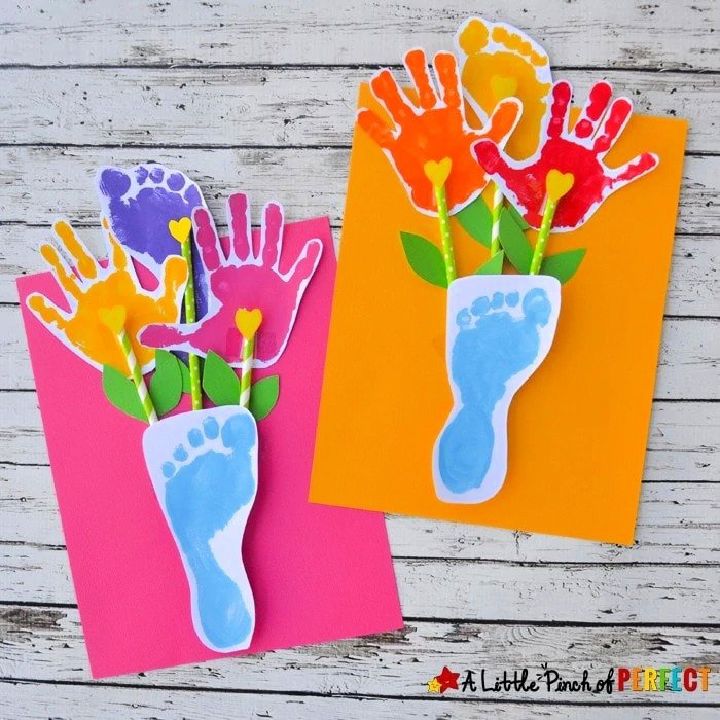 Show your appreciation to mom with a DIY footprint & handprint bouquet! This cool craft can be pulled together in no time and will make the perfect gift for Mother's Day! The bouquet is created by cutting out flower petals from craft paper, using paint to leave children's footprints or handprints on each flower petal and attaching them to straws, and then gluing them onto a vase made of footprints.
Kids will love this creative keepsake for their moms! Gather up the supplies needed – blue and random color paint for the flowers, green, yellow, white, and random color craft paper for the background, three green straws, clear tape, glue/glue dots and craft paper – and you are ready to start creating.
Along with step-by-step instructions, this simple tutorial makes it easy to craft this beautiful bouquet with a vase. Let your kids help create this adorable footprint & handprint bouquet that mom will cherish forever! alittlepinch
20. Love U Handprint Gift Design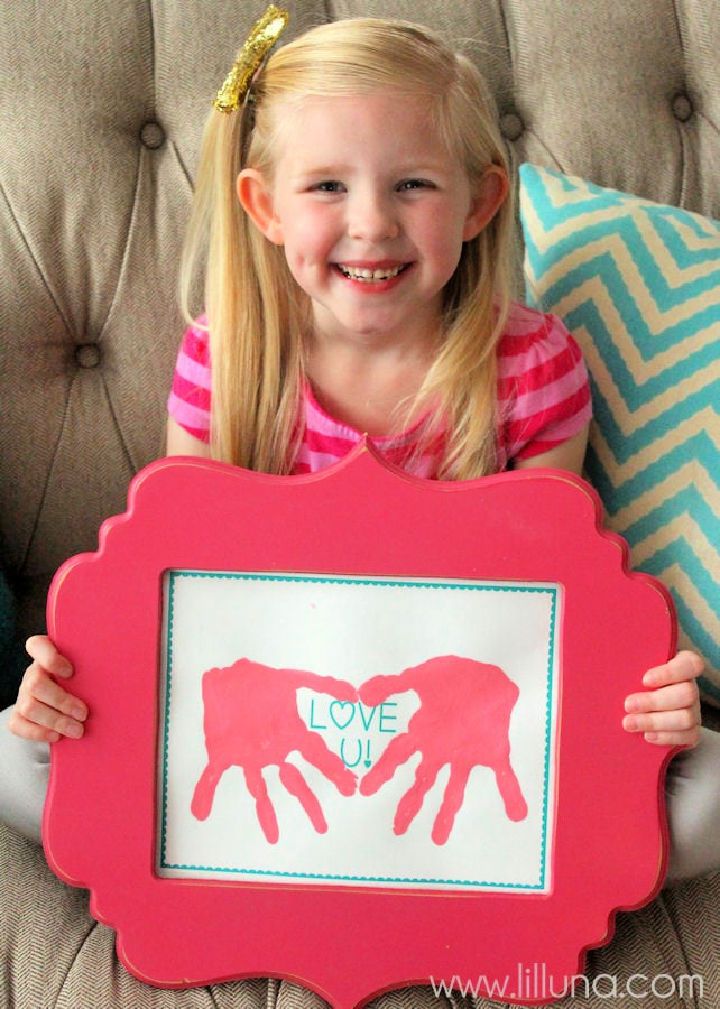 This handmade love u handprint gift will be a great way to give a heartfelt and meaningful gift that is fun to make. You need simple supplies, such as a "LOVE U" print, paint of your choice, and a frame for the final product. Once you have all the supplies, carefully printing handprints into the design is a simple process. This handprint gift is best enjoyed when shared with others! Gather around with friends or family and create something meaningful that can be cherished forever. letsdiyitall
21. Clay Handprint Jewelry Dish Project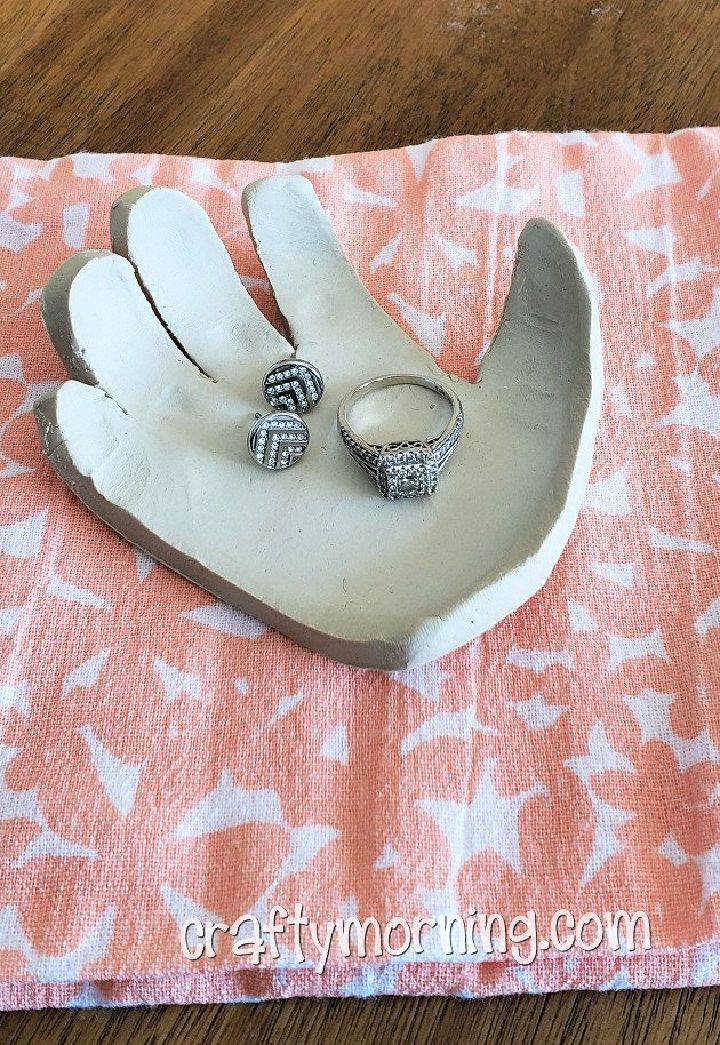 This DIY clay handprint jewelry dish is a great project for a memorable and thoughtful gift for Mother's Day! You don't need to be an expert crafter to pull off this DIY, as it is fairly easy – all you need are some air-dry clay, a knife, and a bowl.
With step-by-step instructions, you can quickly make a unique and super adorable little handprint jewelry dish without any baking required! The handprint dish makes the perfect gift that your mom will love and forever remember. craftymorning
22. Mother's Day Shrinky Dink Keychain Artwork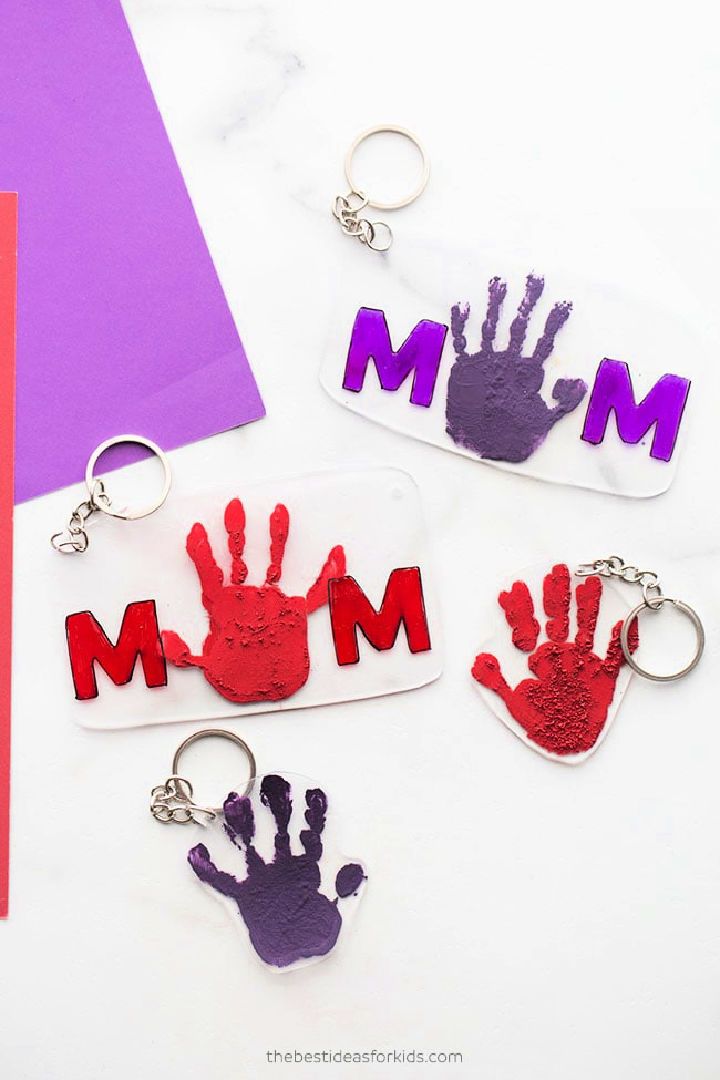 DIY projects are a wonderful way to show your love this Mother's Day! Make a special DIY mother's day shrinky dink keychain for mom. It's simple to make and will make an extra meaningful gift for mom, who will treasure it for years.
Gather a shrinky dink pack, gloss acrylic craft paint (gloss is required), colored sharpies, paintbrush, scissors, Mod Podge, 24 mm split rings, keychains, and a hole puncher.
Follow the detailed step-by-step instructions below to create your beautiful handprinted mother's day shrinky dink keychain that will remind her of her loving kids. ideasforkids
23. Salt Dough Handprint Bowl for Father's Day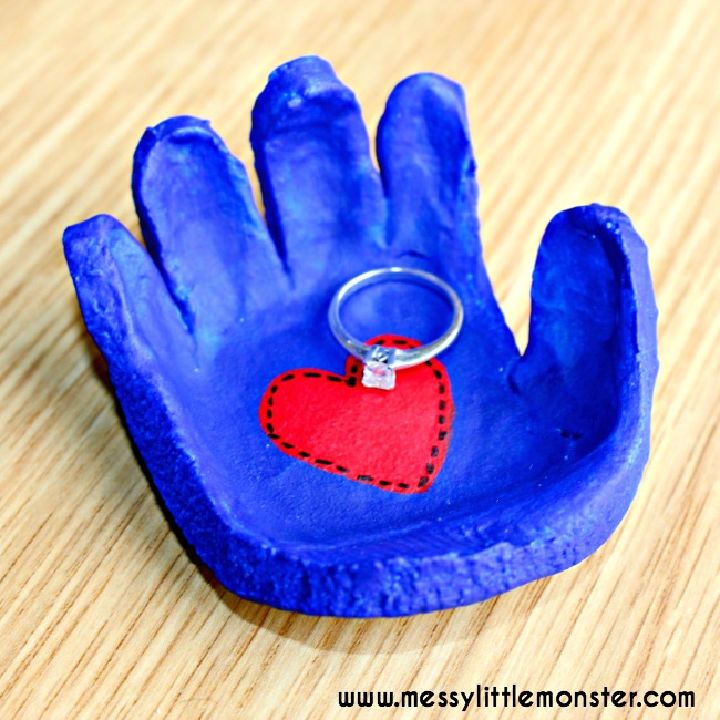 This homemade salt dough handprint bowl is a fantastic way to capture a moment and create a beautiful keepsake. With its versatile use, this handprint bowl is not only the perfect gift for birthdays, Mother's day, or Father's day. But is also a great way to store jewelry, keys and cufflinks!
Not to mention how easy it is to make with just a few simple supplies. All you need are ingredients for the salt dough recipe, an oven-proof bowl of any shape or size and some paint.
Once your bowl is made, follow up by coating it with Mod Podge all-in-one glue and sealer for extra protection— just like that, you have a DIY salt dough bowl ready for gifting. littlemonster
24. Easy DIY Handprint Lily Tutorial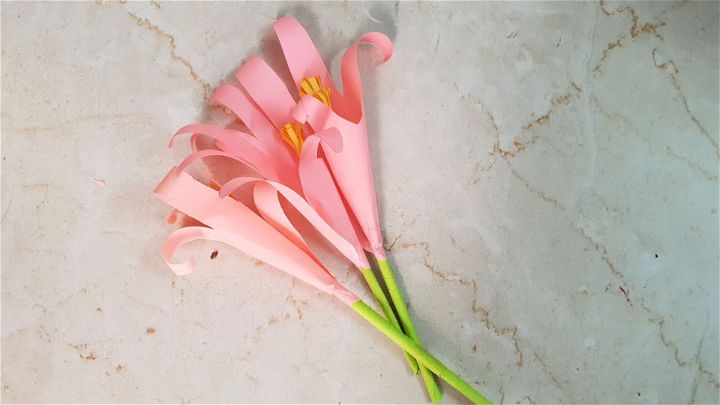 This DIY handprint lily can be a great kid's craft and a pretty gift! DIY enthusiasts won't have any trouble making this simple yet creative craft. Coming up with your very own handprint lily craft is a cinch. Begin by gathering the supplies: some construction paper in your chosen color, scissors, glue, and a pencil.
Once you have sourced the above supplies, start tracing an outline of a hand on the paper. Cut out the shape, fold it in half and extend small cuts along the edges. It will create an elegant petal design when unfolded. At last, assemble the handprint lily by forming overlapping circles with careful glue application. And Voila!
Following this easy tutorial, anyone will have their handprint lilies ready in no time!
25. Handprint Parrot Crafts For Kids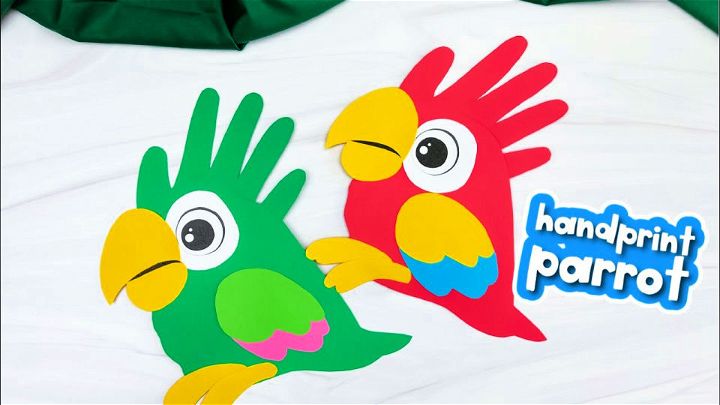 DIY handprint parrot craft is perfect for any DIY enthusiast and their kids! It's an innovative, not to mention cute, craft that can be made with basic supplies: a template, scissors, glue, and leftover paper scraps. Plus, it's incredibly simple – all you have to do is follow the step-by-step instructions the in the tutorial to create your own handprint parrot craft. Enjoy making this activity with your kids and getting creative with paint, glitter and other materials!
Related Crafts for Kids:
Bring out your child's creative side with these crafts for kids! We have various fun, age-appropriate projects to help them explore their artistic talents.
Conclusion:
This collection of 25 fun and simple handprint crafts and art for kids offers an easy way to create special memories with your children while having fun. From making a handprint tree to creating cards and decorations, these projects are great for any age or skill level. All you need is some supplies like paper, paint, glue and scissors. With a few simple steps, you can make something unique that can be cherished forever!