Bring the Fall season to life with these 25 fun and easy Fall crafts for kids! These fall crafts are perfect for kids of all ages, from toddlers to elementary school students. Includes simple autumn crafts, October crafts, and Kid's fall crafts that will make your family smile! Fall crafts for kids offer the perfect opportunity for parents, teachers and caregivers to have fun with their little ones.
With a selection of easy autumn crafts, kids can get creative and explore their artistic side while making something beautiful and fun to show off. Whether you're looking for fall projects perfect for preschoolers, kindergarteners or elementary-aged kids, these 25 creative and simple fall crafts will have something to suit every age. From simple paper plate pumpkins to sunflower-themed jar luminaries, there are fall crafts and activities sure to delight kids of all ages and skill levels! Plus, each craft project comes with step by step instructions that make creating your masterpiece a breeze. So get those supplies out and let the fall crafting begin!
Fall is the perfect season for crafting with kids! So many fun, easy fall crafts can be done with minimal effort and cost. Here are 25 inspirational fall craft ideas for elementary students and toddlers to get you started. From preschoolers to kindergarten, each of these fall crafts has step by step instructions, making them perfect for any age group. All you need is a bit of preparation and imagination – following these instructions will help your children come up with fun fall crafts they'll be proud of!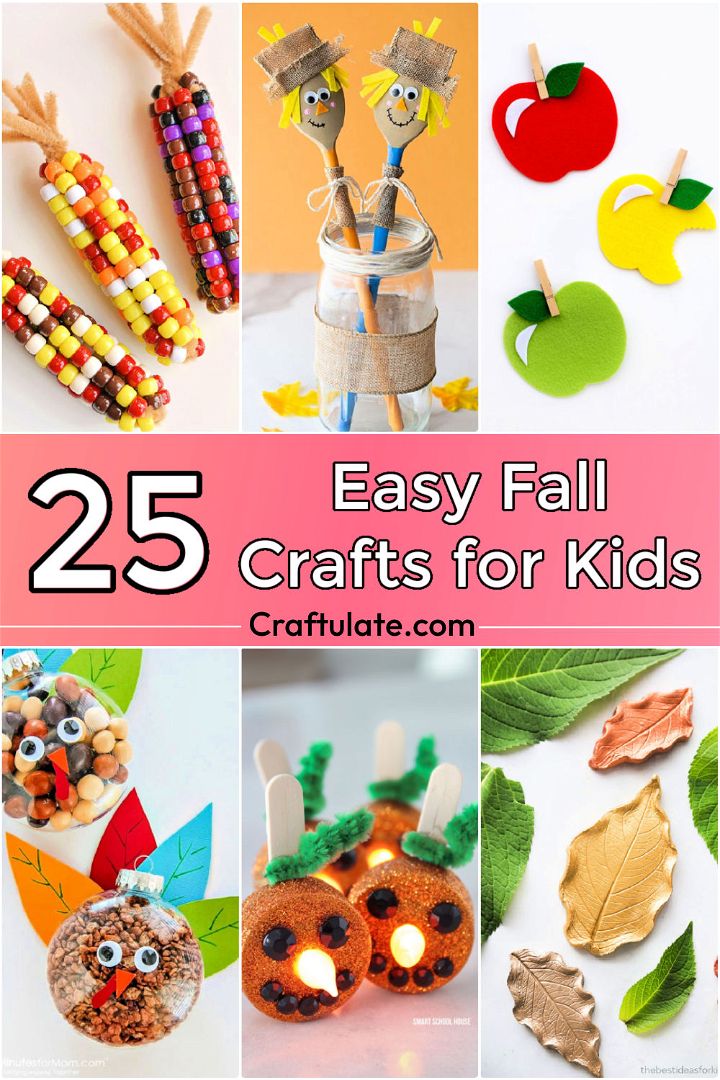 Easy Fall Crafts for Kids: October Craft Ideas
As the leaves begin to change and the temperatures start to drop, it's time for kids of all ages to get creative with some fun fall crafts! These easy fall craft ideas for kids will keep your little ones busy while they learn about the beauty of autumn. Whether you're a kindergarten teacher looking for simple autumn crafts or a parent searching for activities that will keep their elementary-aged children entertained, our list of 25 creative fall crafts for kids has something for everyone! With fun fall projects like paper-plate scarecrows, handprint turkeys and pumpkin suncatchers, these adorable crafts are guaranteed to bring out your child's inner artist. And best of all – most can be made using items found around the house! So gather your supplies and let the crafting commence this fall season – happy creating!
1. DIY Scarecrow Mason Jar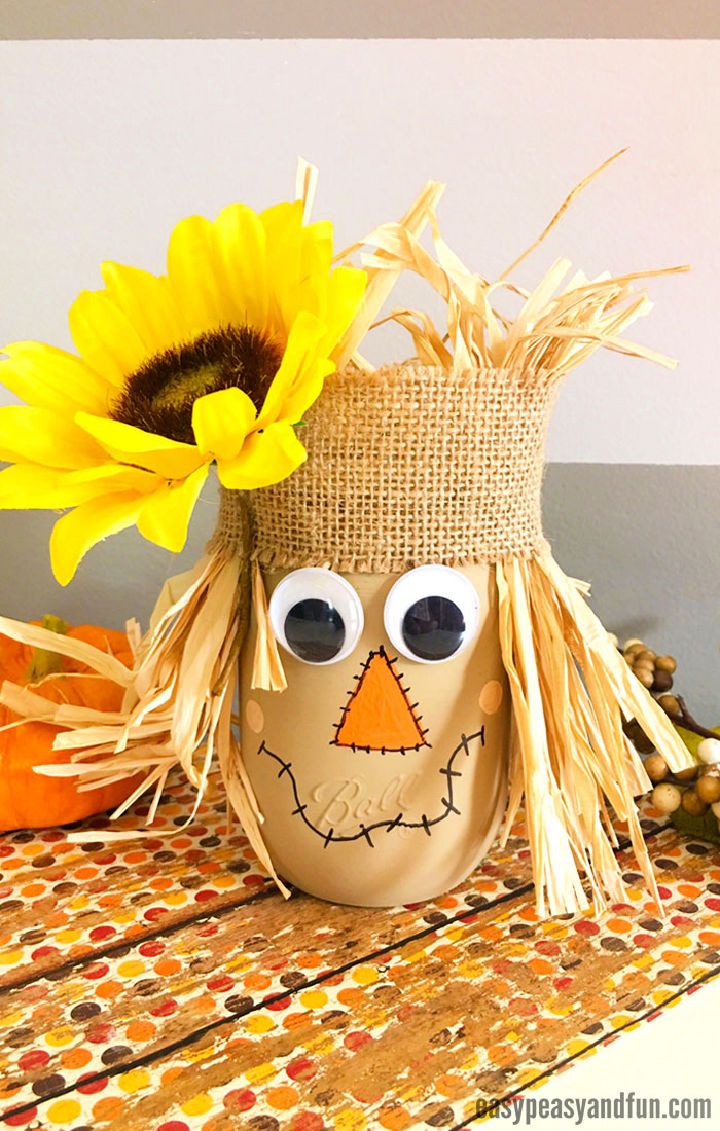 Entertaining both adults and kids, this wonderful craft idea is a great way to show off your creative skills and add unique fall decor. A DIY scarecrow mason jar is the perfect project for the DIY-er in your life! All you need for this DIY are some simple supplies, including a mason jar, tan, cream, black and orange acrylic craft paint, faux hay, burlap ribbon, large googly eyes, fake sunflower, black permanent marker, paint brushes, a glue gun (low temp glue gun if you are crafting with younger kids), scissors. Give it a try and have fun creating a kind scarecrow mason jar today! easypeasy
2. Simple Felt Apple Craft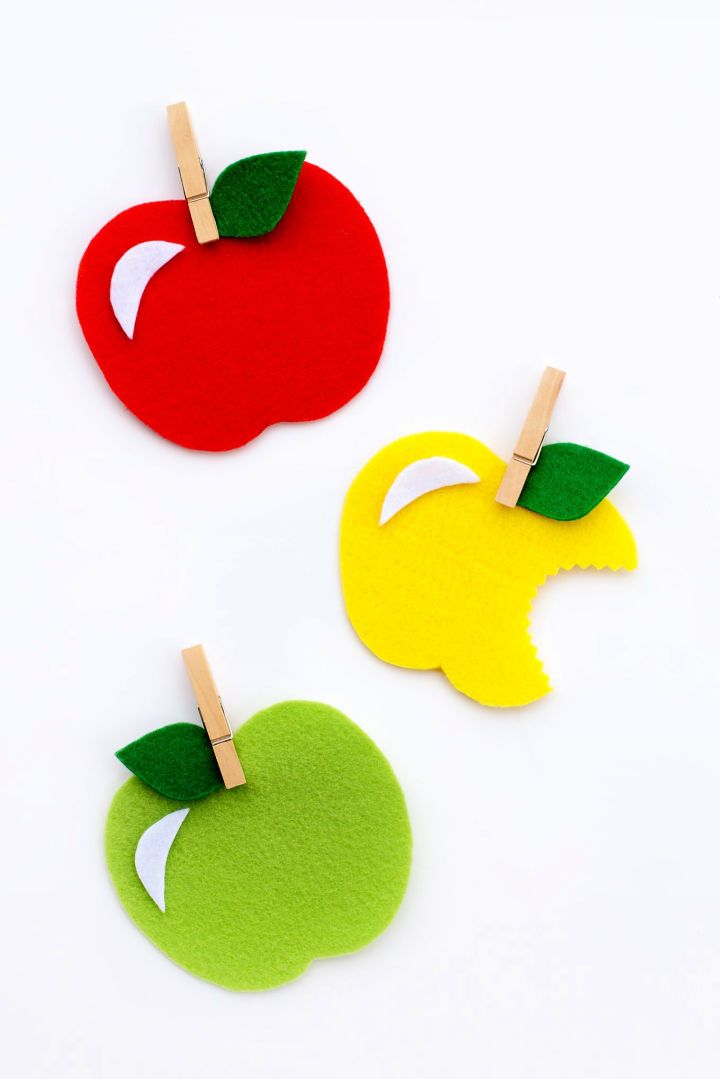 Creating a simple felt apple craft is a great and fun way to express creativity. It is also an excellent way to spruce up a child's play kitchen, and turn it into fridge magnets, holiday ornaments, or even gift tags for special occasions.
With just some simple supplies such as dark green, light green, red, yellow and white felt stiffened fabric; a small apple template along with its reflection/stem; miniature clothespins; scissors; pinking shears, tacky craft glue, cardstock or manilla tag board, black felt pen, and magnetic strips you are all set for creating DIY simple felt apple craft! What more could you ask for? This DIY crafts project can be used as an apple unit study or as a fun-filled activity! firefliesmudpies
3. Toilet Paper Roll Fox Craft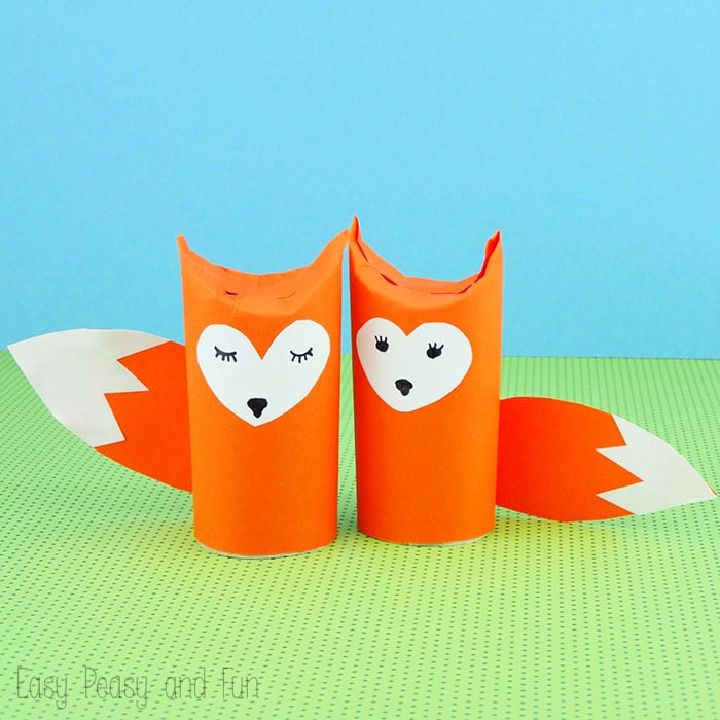 A toilet paper roll fox craft is a fun and creative activity for all ages! This craft requires minimal effort, and the supplies are easy to find. To make this toilet paper roll craft, you will need simple supplies such as a toilet paper roll, brown or orange paper and white paper, glue, scissors, and a black marker.
The result is an adorable fox-shaped craft that looks like it was made by a professional. These DIY creatures also make for great gifts because of their witty designs! This fox craft is an amazing way to explore creativity and have fun simultaneously. easypeasy
4. Pom Pom Apple Tree Craft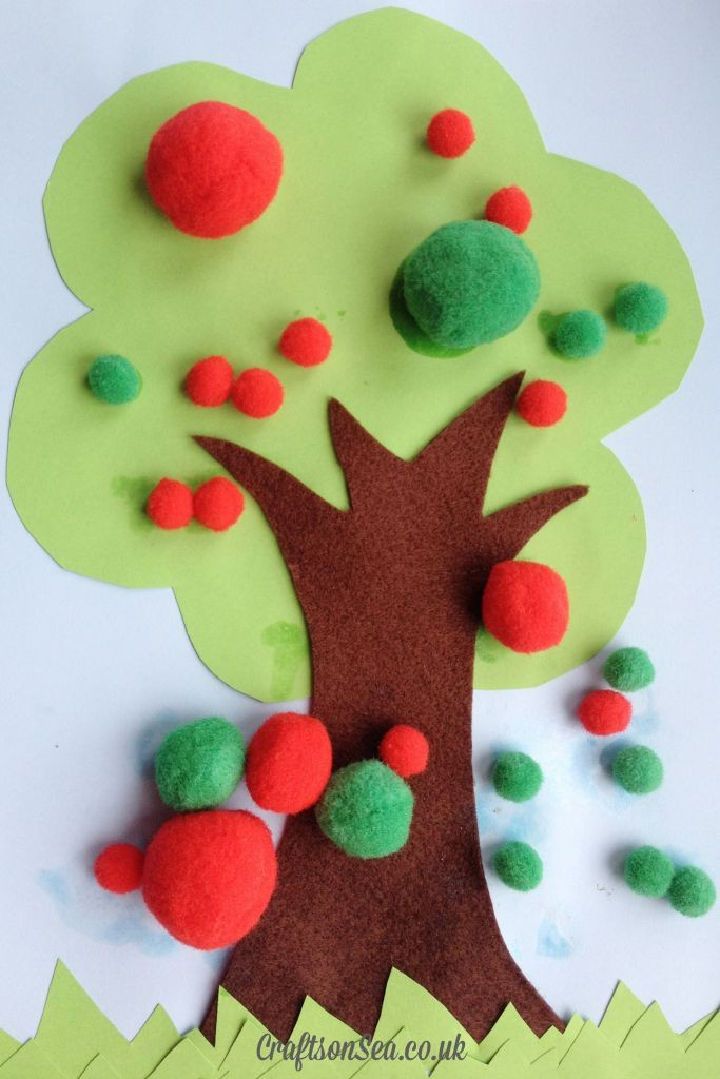 Making a pom apple tree craft is a great way to get you to toddle interested in crafting. Perfect for enhancing their fine motor skills and creativity, this cute craft only requires simple materials such as pom poms, glue and colored paper or felt.
The apple tree craft looks cute with its vibrant colors and encourages toddlers to be imaginative and think outside the box with DIY crafts. Get creative with your design and show off your pom apple tree craft at home! craftsonsea
5. Mason Jar Fall Luminary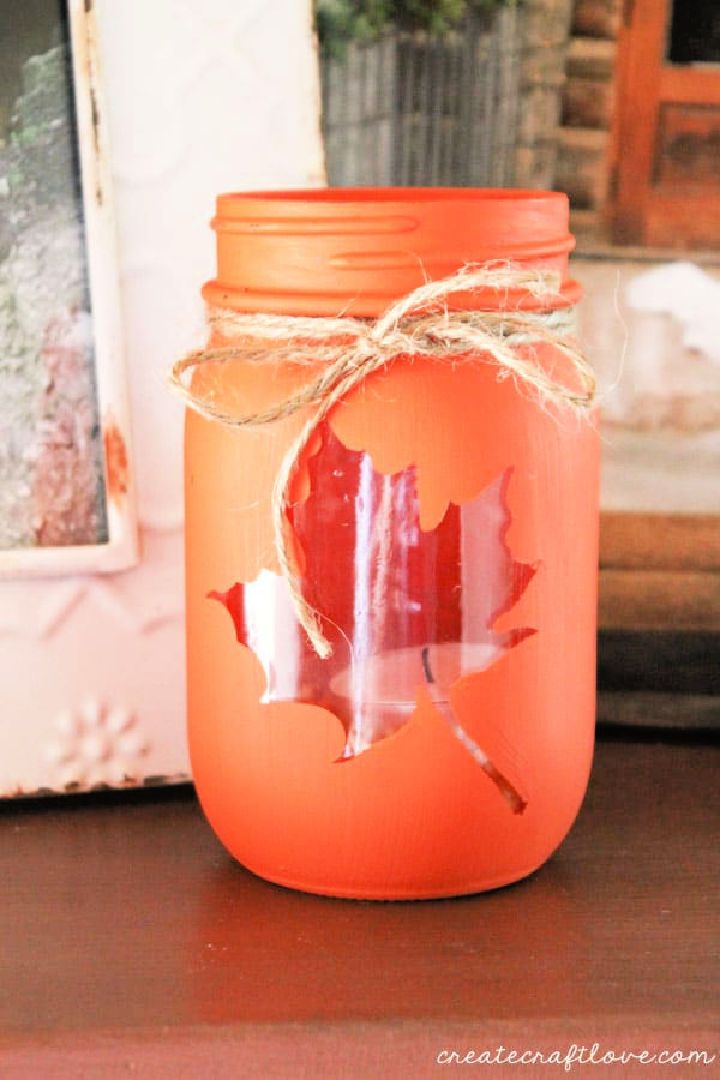 Transform plain, everyday mason jars into DIY mason jar fall luminaries for a beautiful and warm addition to your seasonal decor. DIYers rejoice! You only need simple supplies like cricut maker or explore and adhesive vinyl, a mason jar, acrylic craft paint, a foam brush, twine, votive candles and filler.
In no time, you can have lovely luminaries with glowing warm colors of fall in your home. These DIY mason jar fall luminaries are the perfect way to fill your home with the season's beauty. craftlove
6. DIY Unicorn Pumpkin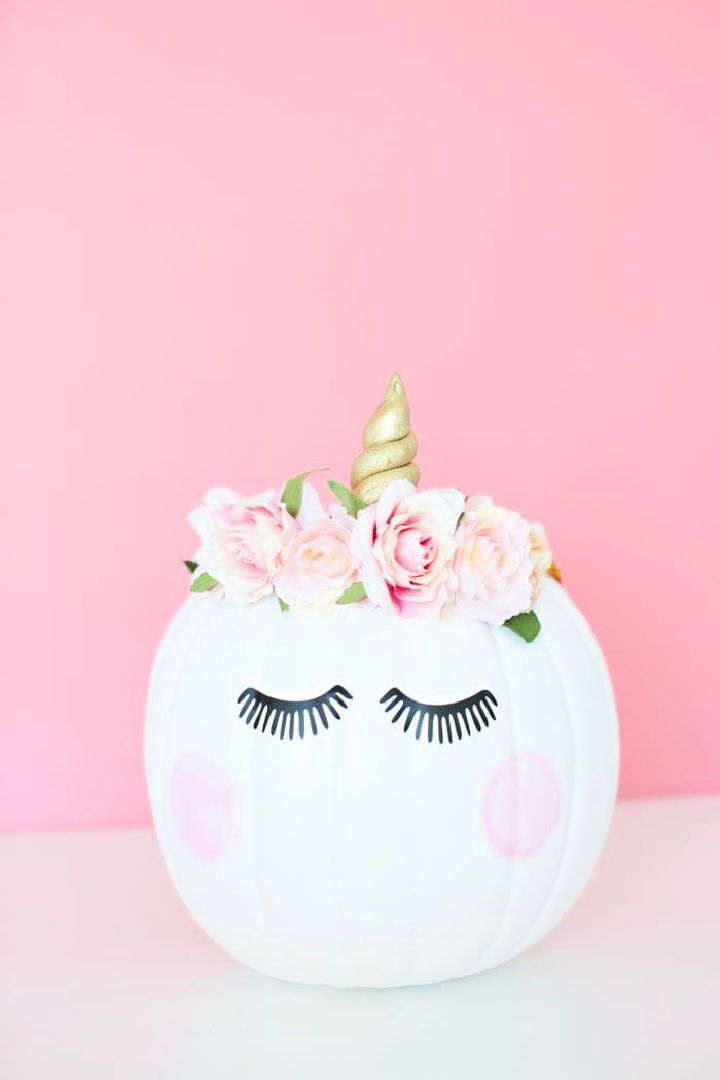 This DIY unicorn pumpkin decor is a creative way to dress up the traditional jack-o'-lantern for halloween. Forget traditional carving and try this DIY twist – a few simple supplies are all it takes.
You can create a unique, cuter alternative you'll love showing off this halloween season. This unicorn pumpkin is the best way to add something special to your doorstep, mantel, or kitchen counter. bestfriends
7. Woodland Animal Craft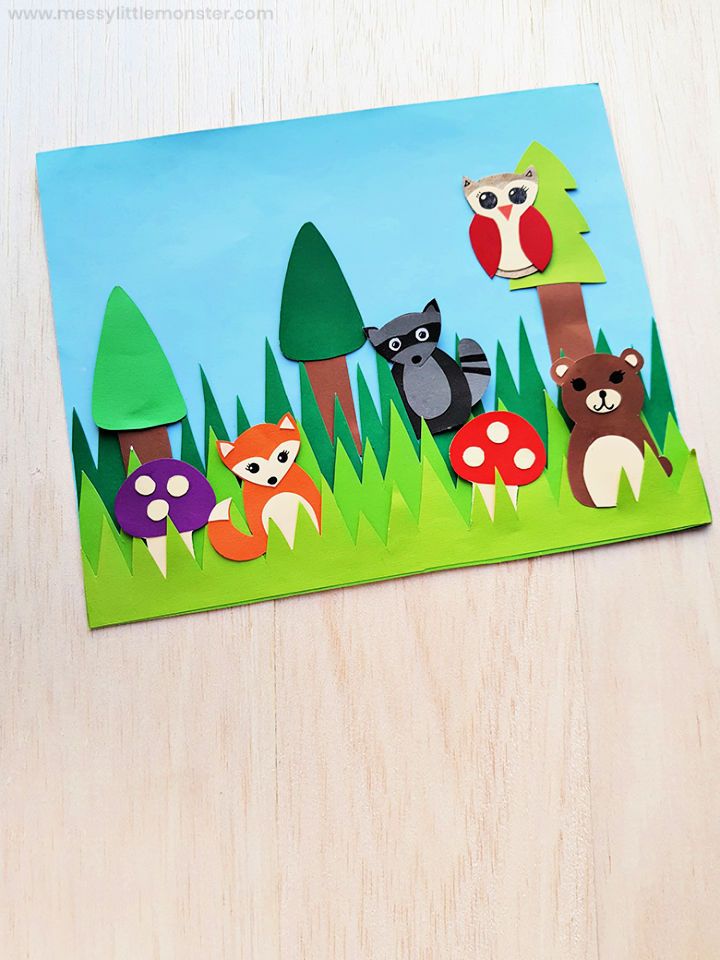 Were you looking for some fun activity for kids? DIY woodland animal craft is a great activity for kids! It's fun to do and simple and easy – all you need are just a few supplies. You'll need colored craft papers, a pencil, scissors, some craft glue, and a black sharpie.
After gathering the supplies, you can start with lots of DIY woodland animal craft templates with step-by-step directions on making the animals. Kids will love getting creative as they color, cut and assemble their woodland animals. This DIY craft is great for preschoolers or an after-school activity to encourage creativity while having fun! littlemonster
8. Leaf Clay Dish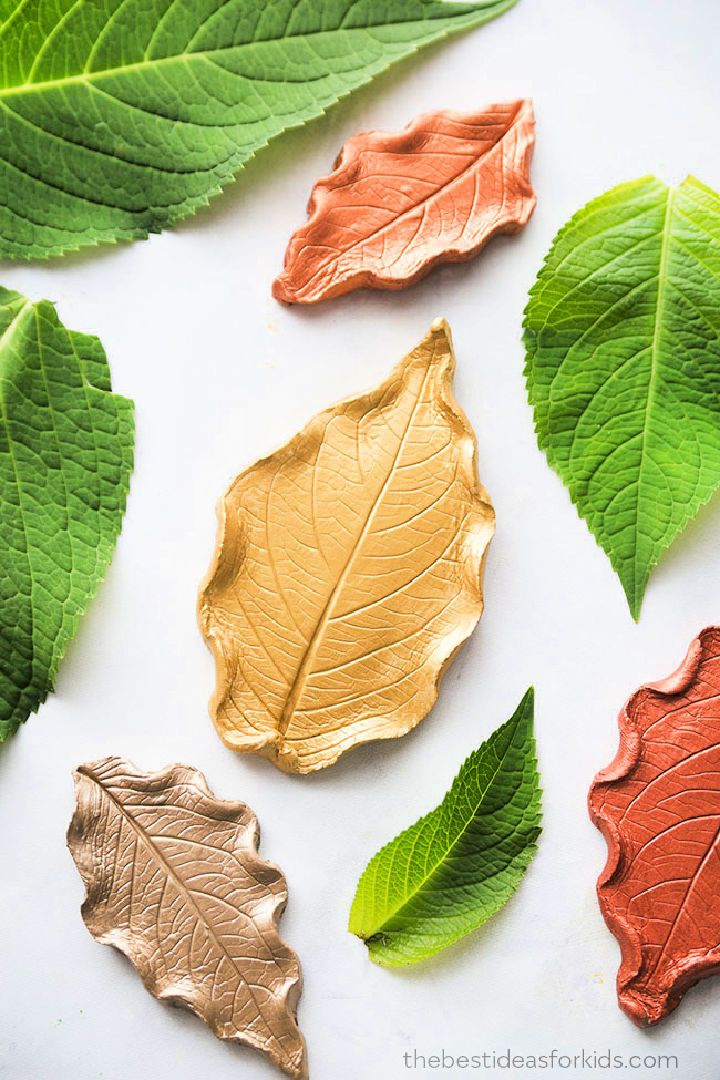 DIY projects are becoming increasingly popular, especially among crafters and DIYers during autumn. DIY leaf clay dish is an inventive way to use air dry clay, leaves and a few simple supplies to create a pretty piece used as a ring dish or to hold items.
It's easy for older kids, but adults can personalize it for a birthday or christmas, making a DIY-leaf clay dish a great option for gifting and home decor. With acrylic paint, sealer, and even some leaves from outside, you can turn air-dry clay into a beautiful DIY leaf clay dish that you can also turn into a bowl by using different leaves! So this fall season, why not try DIYing your leaf clay dish? ideasforkids
9. DIY Wooden Spoon Scarecrow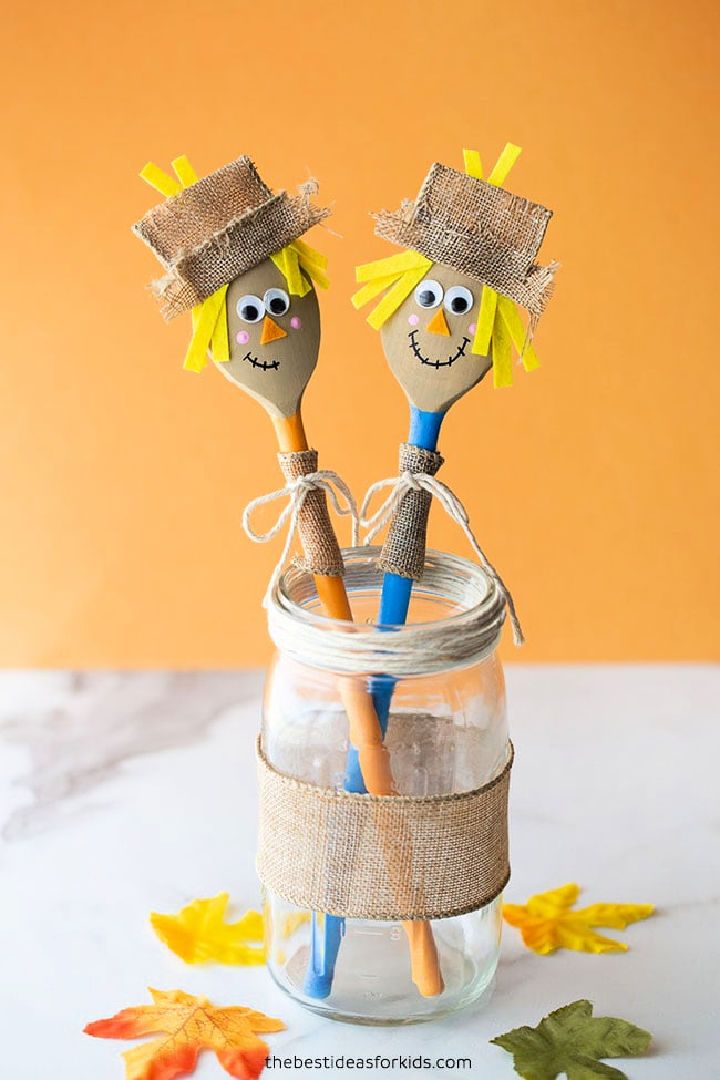 This DIY wooden spoon scarecrow is an easy yet fun fall kid's craft. With only a few simple supplies such as wooden spoons, googly eyes, paint and felt, kids will love creating their custom scarecrow!
They can customize the look however they'd like: by adding burlap ribbon and twine for arms, a fine point sharpie for eyes and nose details and some hot glue to stick them all together. This DIY project also makes for a great gift or home decoration. Plus, it's sure to get your kids excited about the crisp autumn season! ideasforkids
10. Owl Popsicle Stick Craft For Kids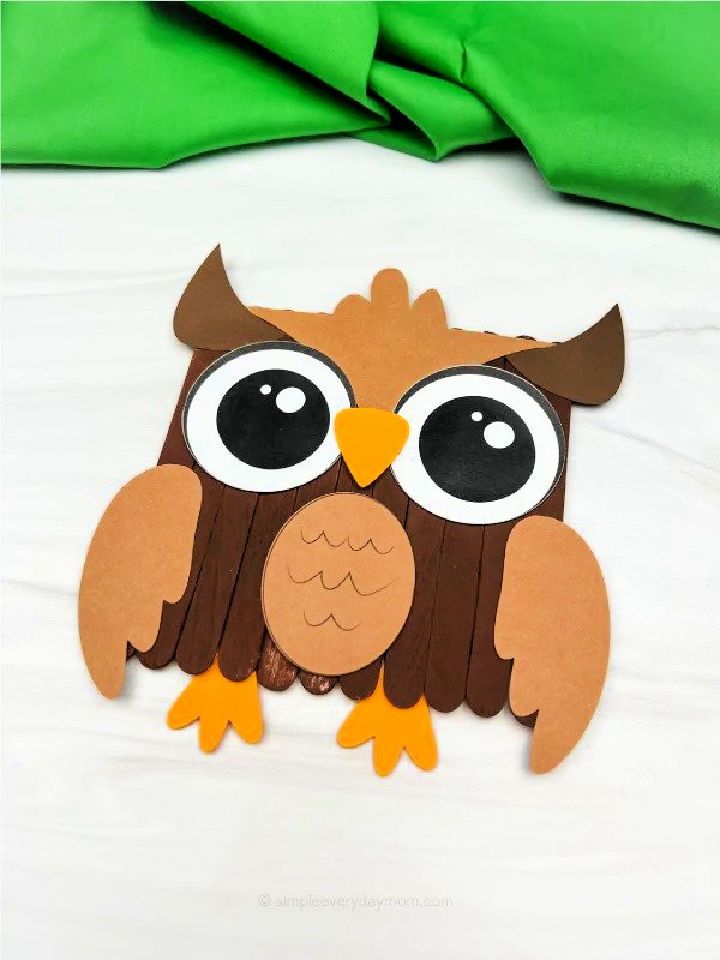 Creating an owl popsicle stick craft for kids is the perfect project for creative exploration, hands-on learning and a lot of fun!
With just a few simple supplies, such as popsicle sticks, glue dots, paint, a paintbrush, colored cardstock, scissors and an owl template (which you can easily find online), you'll be able to bring a smile to your child's face while practicing fine motor skills. This DIY owl craft allows your kids to tap into their artistic side and use imagination to make something unique. everydaymom
11. DIY Mini Fall Banners Made from Felt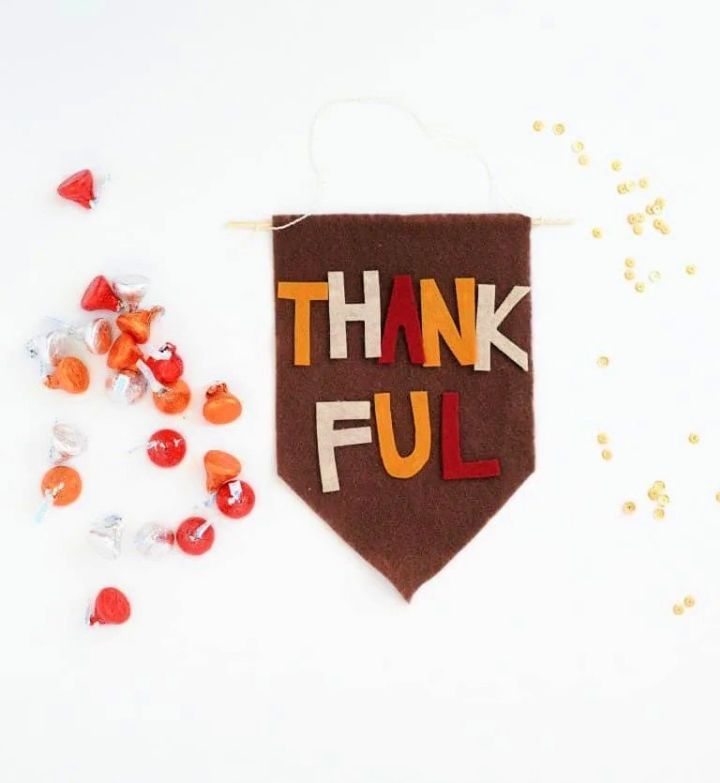 These DIY mini fall banners are all the rage this season, and what better way to celebrate than by making your own from felt fabric It's? An activity that is easy for all ages, so bring out the scissors and get creative.
Crafting these festive DIY banners requires minimal supplies – something that most DIYers already have on hand, such as colored felt in various autumn shades (brown, orange, mustard, red, etc.), sharp fabric scissors, twine, fabric or craft glue, and thin wooden dowels. Get creative with designs such as a sunflower or a leaf, so enjoy the fun while celebrating the season with beautiful DIY mini-fall banners made from felt. diycandy
12. Fall Windsock Craft for Kids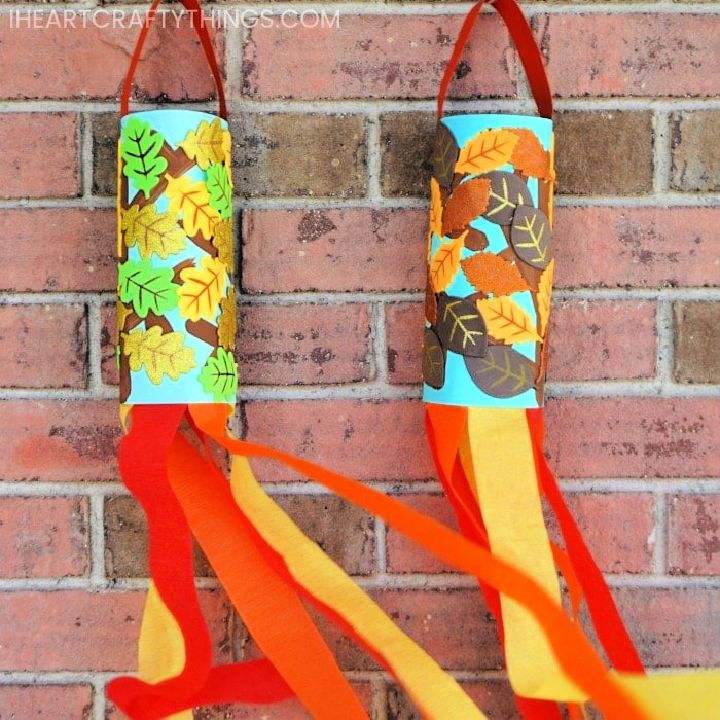 Making DIY fall windsock crafts for kids is a great way to enjoy the fall season's beautiful colors while strengthening the hand's fine motor muscles. It's an easy and simple craft that toddlers and preschoolers will love watching the different colors of the season caught in the wind after making their wind sock.
With just a few simple supplies like light blue cardstock, red cardstock, brown paint, a small paper plate, a paintbrush, foam leaf stickers, crepe paper (red, orange and yellow), glue stick, stapler and some creativity – you're all set for some DIY fall windsock fun! craftythings
13. Magnetic Squirrel and Acorn Fall Craft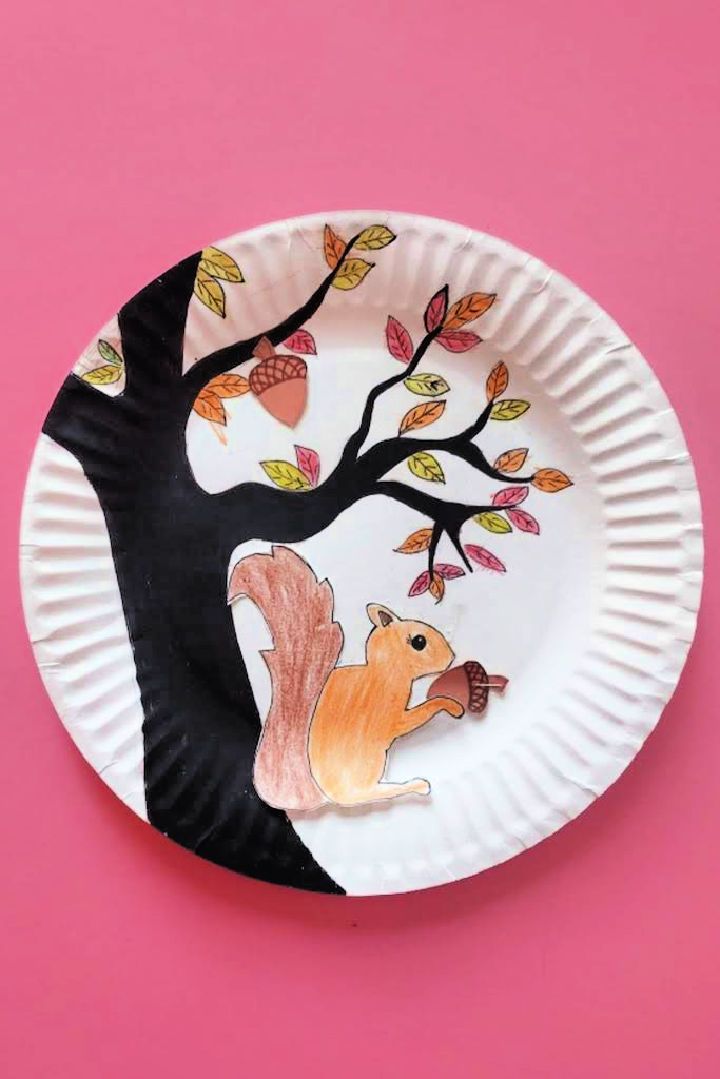 A DIY magnetic squirrel and acorn fall craft is a perfect DIY toy to make with young children. It is the perfect stem fall project idea for kids too! Not only that, but it can also be a fun yet educational school project to engage kids in.
Creating this craft also serves as a cute lesson on the cycle of life to remember – especially when one has grown fond of squirrels as they come racing around their backyard or play area! With the right supplies, such as paper plates, construction paper, a stapler, pencil colors, sharpie markers, glue stick, magnet and scissors, anyone can try their hand at a DIY magnetic squirrel and acorn fall craft – making it a great afternoon activity with a toddler and preschool-aged children. joysharing
14. Make Your Own Easy Paper Apple Craft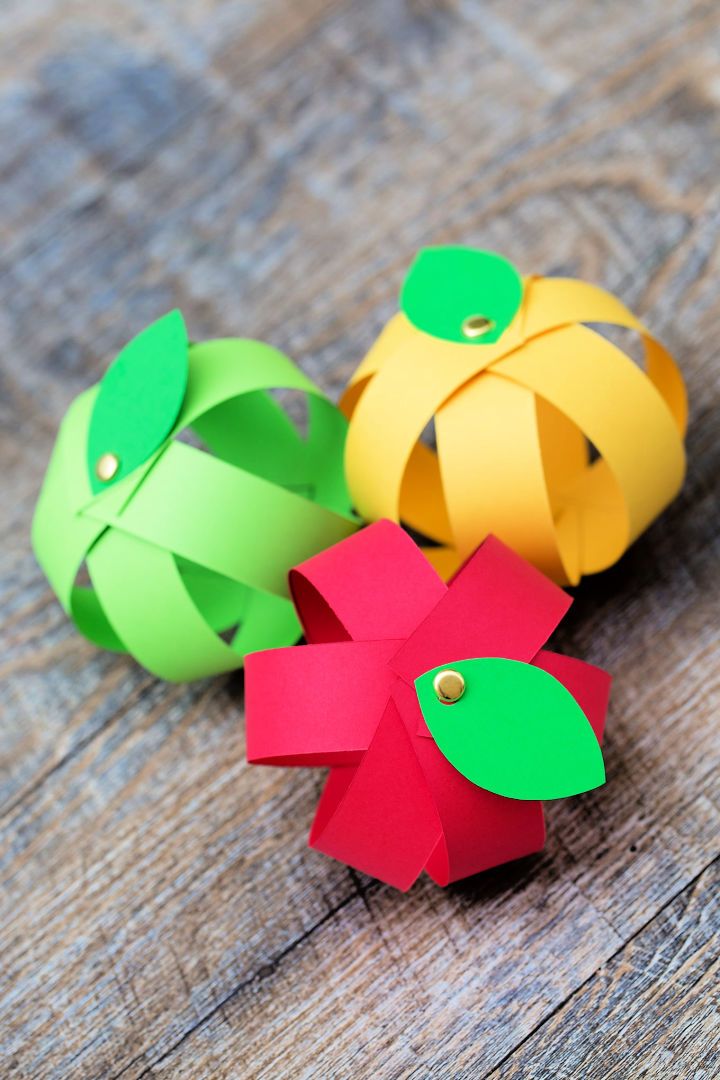 This easy paper apple craft is a fun and unique way to decorate your home. All you need to create this charming craft is paper of various colors, a single-hole punch, scissors, and brass fasteners.
The finished product makes for an adorable ornament that looks lovely resting on our kitchen table or hung from a hook or christmas tree! Plus, it's DIY – so it's simple and pretty too! With this paper apple craft, you can make something truly eye-catching with minimal effort in no time at all. firefliesmudpies
15. Seed Mosaic Napkin Rings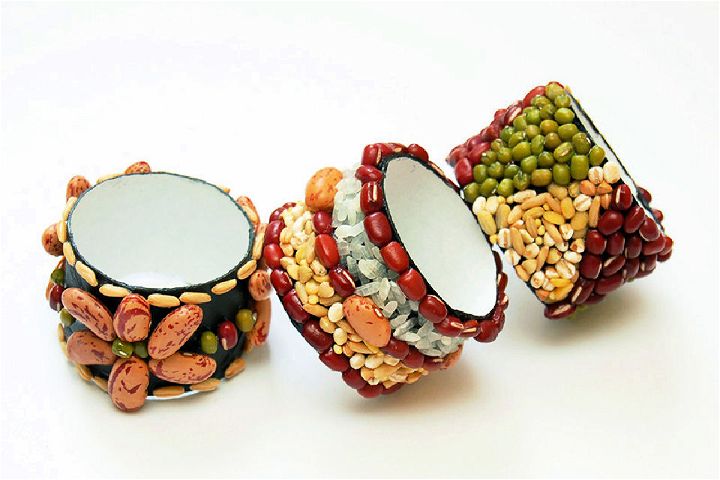 These seed mosaic napkin rings are the perfect accessory to dress up any table setting. They are easy to make with simple supplies and can be customized with any seed, bean, or grain.
To start, all you need is some toilet paper rolls or paper towel rolls, white glue or tacky glue, a box cutter or craft knife, acrylic paint or poster paint and some paintbrushes. After you've painted your different mosaic pieces and arranged them around your rings, use white or tacky glue to attach them to the surface. Once they're secured, you have beautiful DIY seed mosaic napkin rings that will turn heads at your next dinner party! firstpalette
16. Tea Light Pumpkins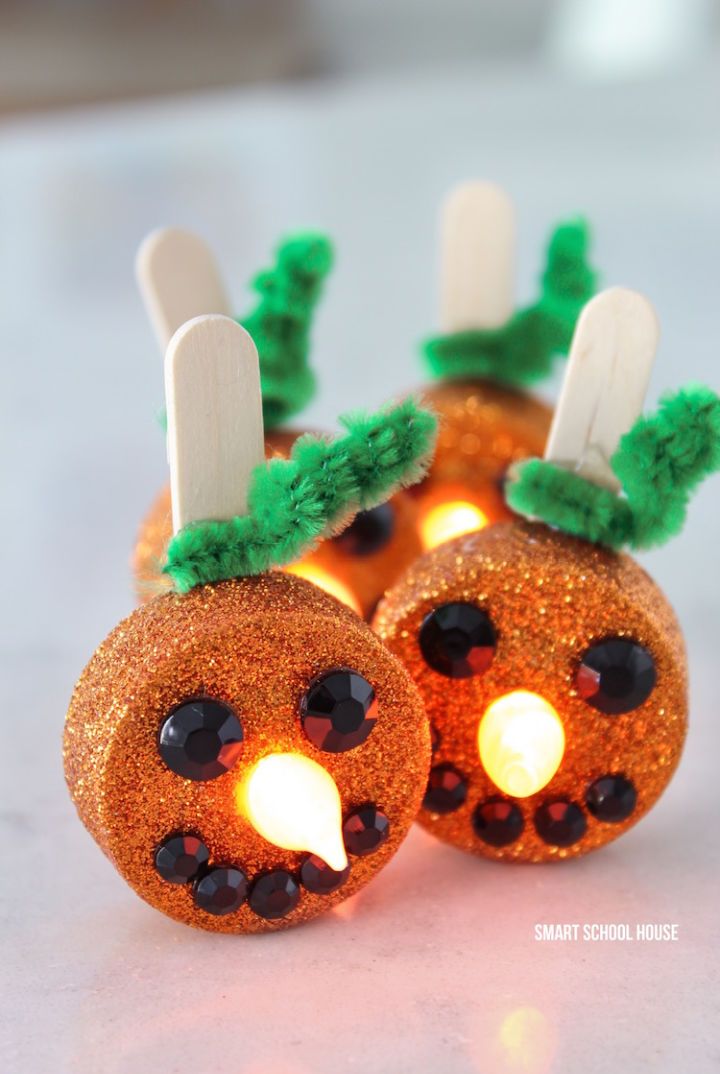 Making tea-light pumpkins are a quick and easy craft idea perfect for DIYers of all ages! From pretty enough to pass out as halloween gifts to easy enough for even the kids to make, this DIY craft is sure to be fun for everyone.
All you need is some orange flameless tea lights and some simple supplies. Transform them into these adorable little pumpkins that can stand up proudly on your mantel – it's quite impressive what an impact these DIY tea light pumpkins can have! smartschool
17. DIY Painted Mini Pumpkins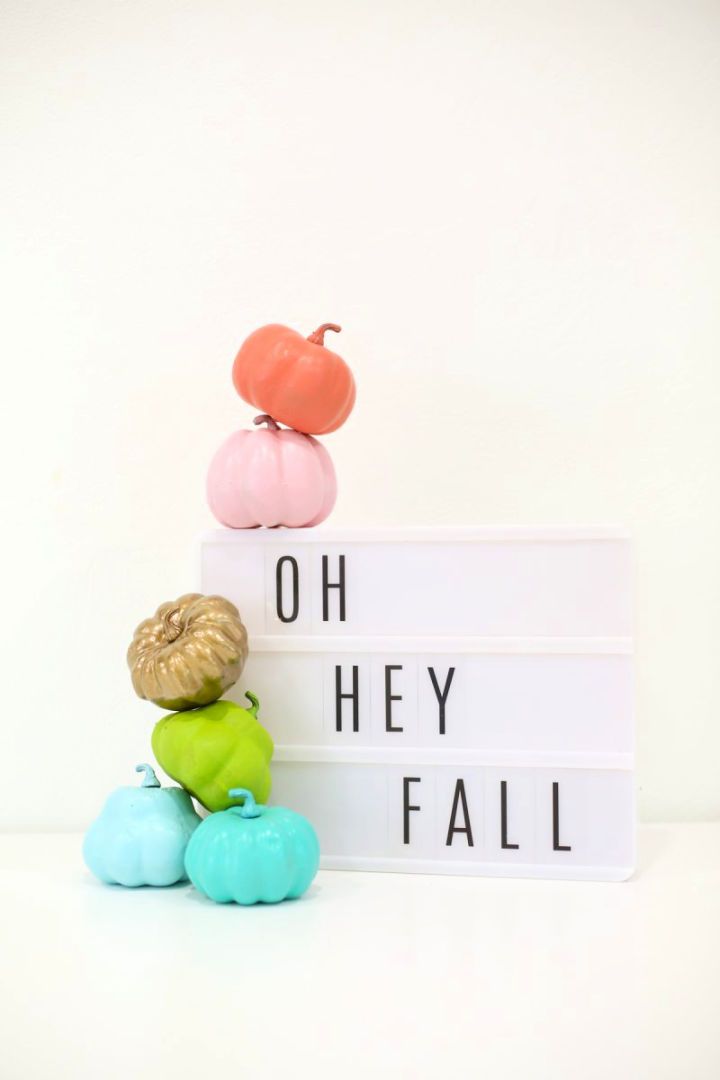 Want to decorate your space in the fall season? DIY-painted mini pumpkins are a perfect way to spruce up your home for the fall season! All you'll need are some mini pumpkins and some craft supplies. In only 10 minutes, you can have an entire rainbow of DIY-painted mini pumpkins that look like they took a lot more effort than they did!
The instructions are easy to follow and the supplies needed are entirely simple – grab some multi-colored paints, brushes, and mini pumpkins. Then all you have to do is get creative and paint away! These DIY-painted mini pumpkins make a beautiful fall decoration that you won't be able to find anywhere else. lovelyindeed
18. DIY Mason Jar Turkey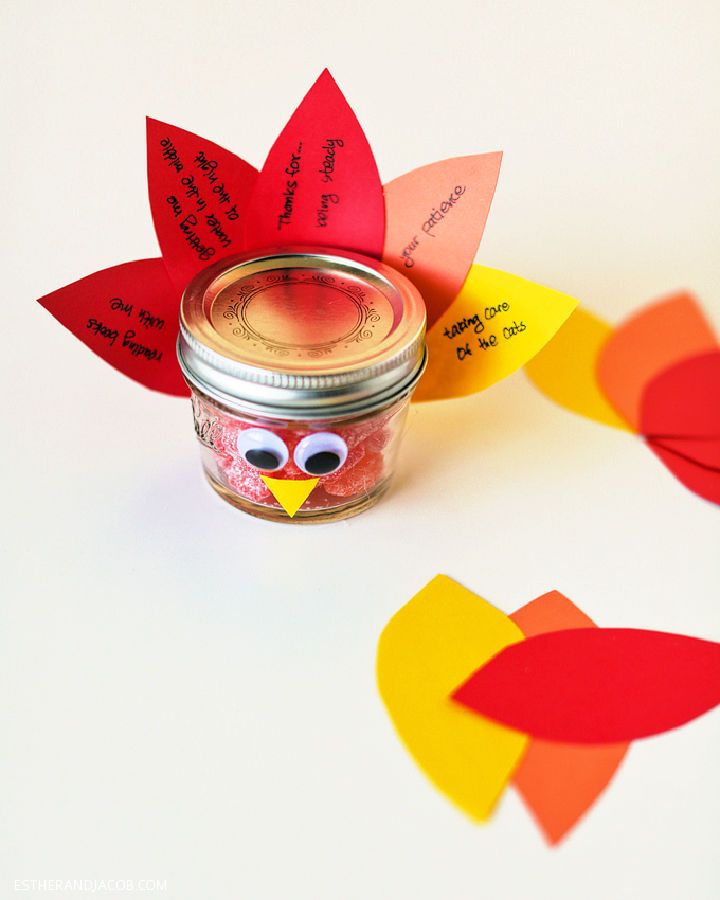 For added fun, try DIY painted mini pumpkins for extra spooky decorations. These mason jar turkeys are an easy and creative way to express gratitude during thanksgiving! All you need are 4 oz mason jars, candy of choice, a glue gun or double-sided tape and regular glue for kids, scissors, googly eyes, and construction paper in colors of your choice.
This craft is simple yet looks pretty cool as a centerpiece display! This year, give yourself a break from the same old decorations by crafting DIY mason jar turkeys. localadventurer
19. Handprint Raven Craft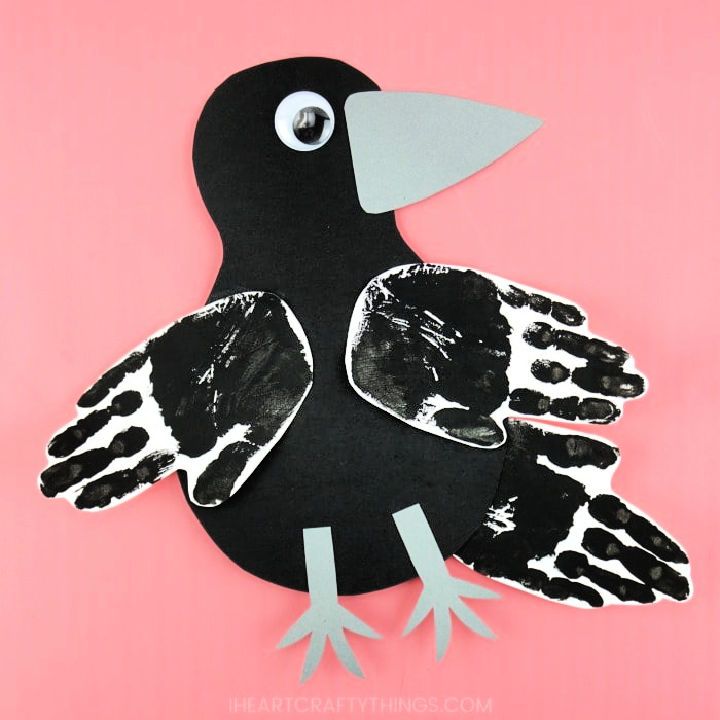 An easy DIY craft that looks great with a scarecrow-inspired halloween decoration. The DIY handprint raven craft requires simple supplies to bring this craft to life, such as a raven craft template, black and gray cardstock paper, white cardstock paper, black paint, a sponge paintbrush, googly eyes and scissors.
The extra special touch of the black handprint feathers ensures the DIY handprint raven stands out from other DIY crafts. With creativity and imagination, DIYers can have fun making a raven and a crow DIY handcraft! craftythings
20. DIY Beaded Pipe Cleaner Indian Corn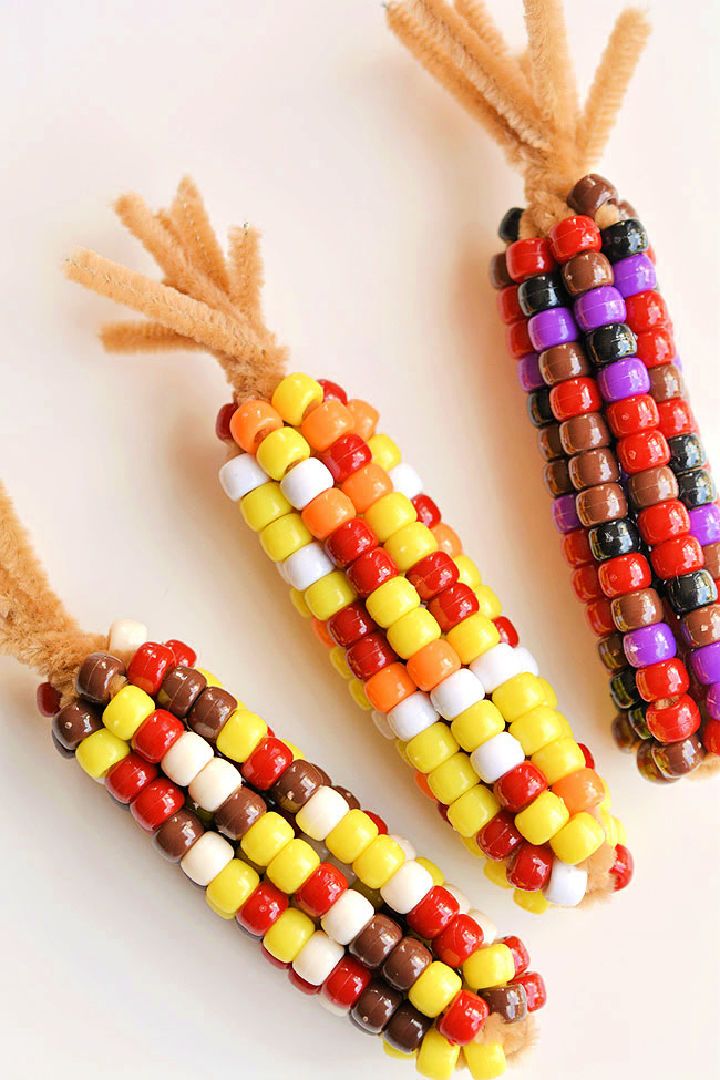 A beaded pipe cleaner Indian corn makes an adorable addition to any Fall or Thanksgiving craft! It's a cute, fun, inexpensive DIY that is easy to put together. All you need are 4 pipe cleaners and some plastic pony beads for the body of your indian corn.
And in just a few simple steps, it's created. Kids and adults alike can do this DIY project, so gather your supplies and get ready to have some creative fun in time for the Fall! littleproject
21. DIY Turkey Ornaments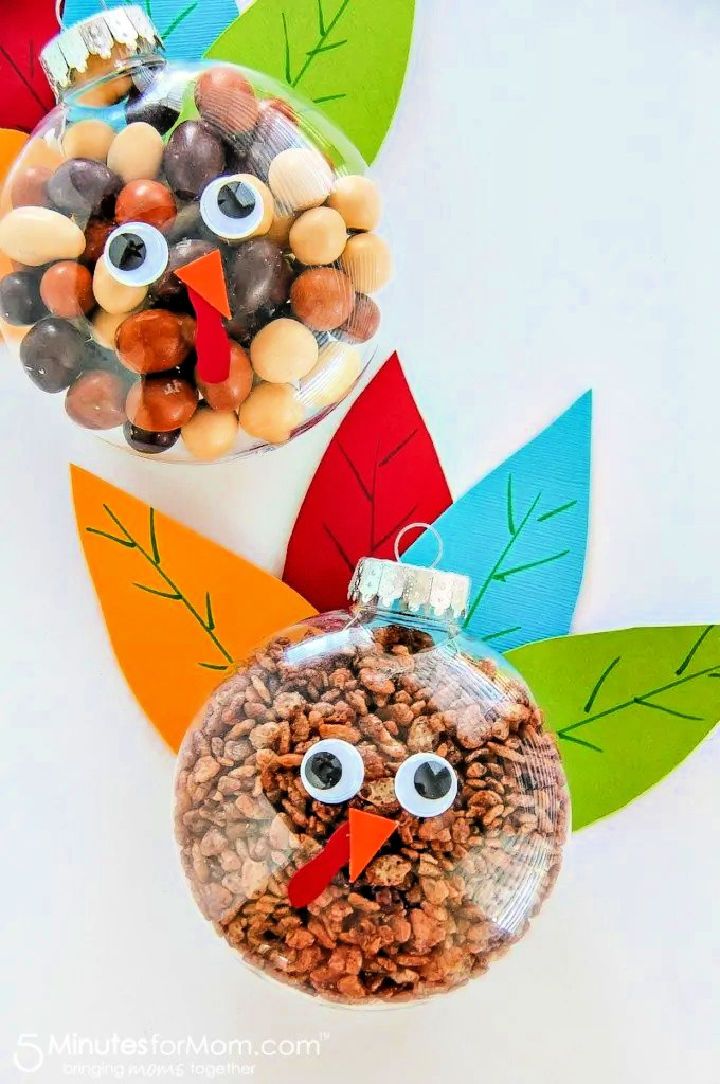 These fun holiday ornaments can be great for decorating your mantel or thanksgiving table. DIY turkey ornaments are easy to make and the perfect DIY gift for thanksgiving! It's a perfect project for kids, as it only requires simple supplies like clear holiday ornaments, scrapbook paper, googly eyes, colored pens or Sharpies, generic glue and treats.
These ornaments are the perfect way to show your friends and family how much they mean to you while creating a beautiful nostalgia in their home, making them the ideal classroom gifts this season. Use this fun DIY craft to bring some autumn cheer into your home–it will put a smile on everyone's face this Fall! 5minutes
22. DIY Fall Suncatchers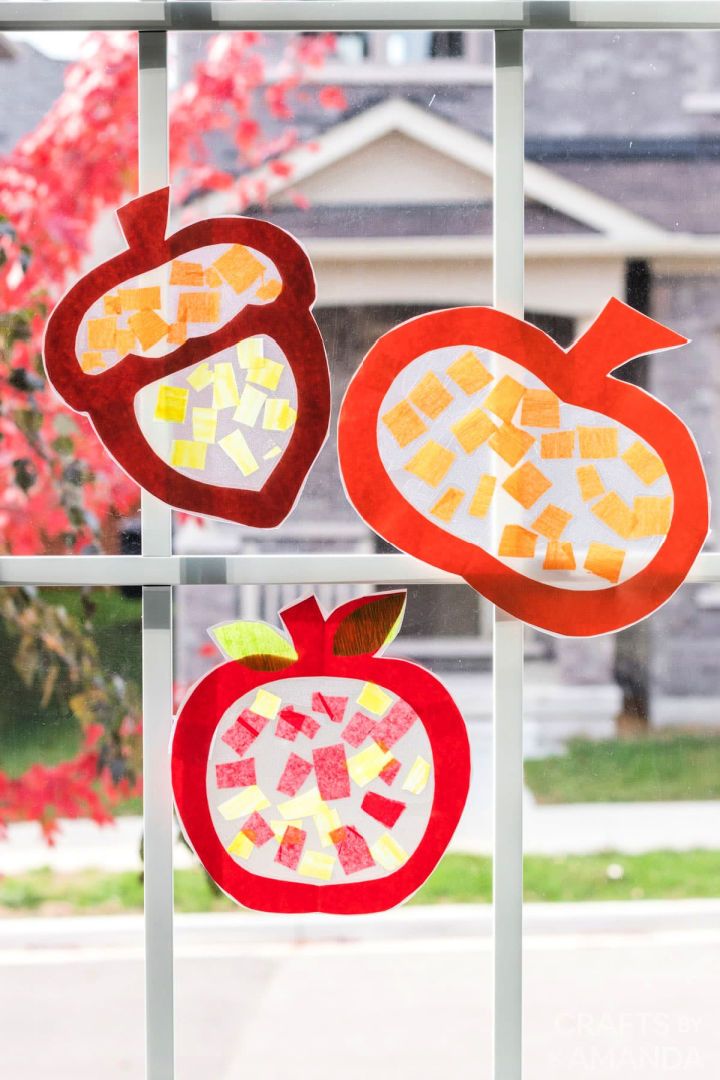 This DIY fall suncatcher is a fun and creative project to work on with the whole family – especially with halloween and thanksgiving right around the corner! With just a few simple supplies, like 9×12″ construction papers in red, orange, and brown, and colored tissue papers, you can create an array of adorable fall suncatchers.
To start your DIY project, you only need two contact papers for each suncatcher (the template size should be around 9×12″). With small templates of pumpkin shapes, apples and acorns – easily downloadable from the internet – you will be able to make a pumpkin, apple, and acorn to hang. Fall suncatchers is an easy craft that children will enjoy doing in less than 30 minutes! Get creative and have some fun this fall season – with DIY suncatchers! craftsbyamanda
23. Fall Leaf Mason Jar Craft for Kids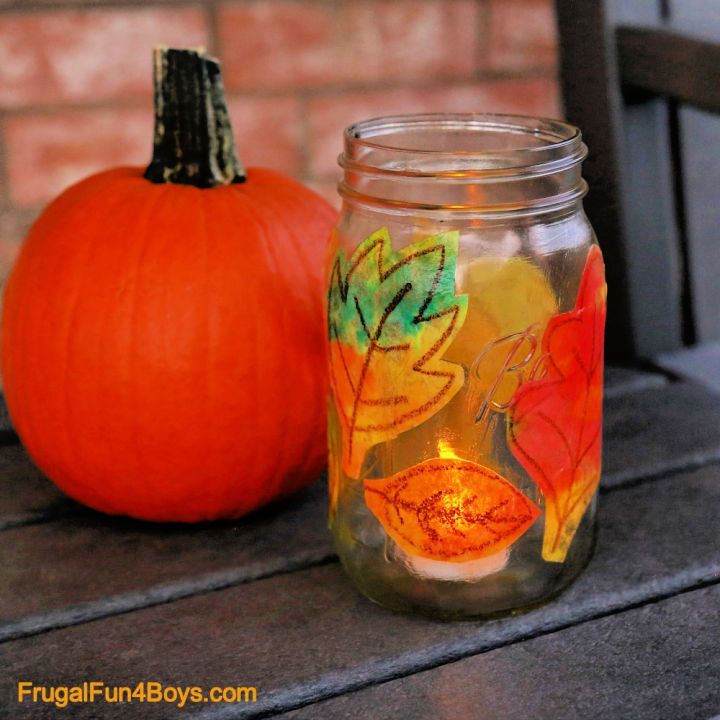 A DIY fall leaf mason jar craft for kids is the perfect craft activity to help your kids embrace the fall season. With just a few simple supplies, like mason jars, mod podge, coffee filters, watercolor paints, brown crayons, scissors and a paintbrush, this DIY activity can be used by kids of any age.
It's an easy DIY craft project that creates a decorative decoration during the upcoming fall months. You and your kids are sure to love crafting these DIY leaf mason jars together! frugalfun
24. Fox Craft For Kids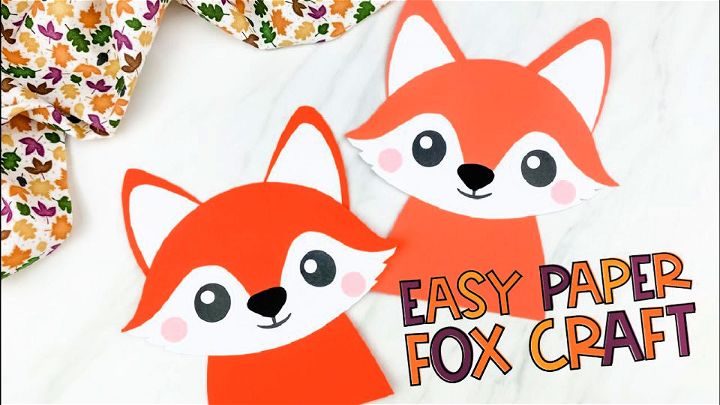 This fox craft is an amazing way for children to express their creativity and have fun. All the necessary supplies are simple and easy to access; colored paper, scissors, glue, and a few markers are all needed to make this craft project come to life.
Younger children will greatly appreciate being able to create something so cute with minimal help from adults. Older children can find more of a challenge by developing more intricate designs. This DIY fox craft provides awesome opportunities for creativity while strengthening hand-eye coordination skills and sparking the imagination.
25. Pumpkin Craft For Kids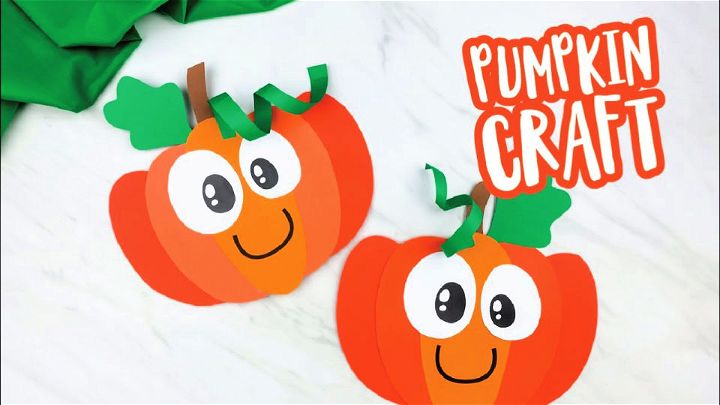 DIY pumpkin crafts are the perfect way to celebrate fall with your little ones! Not only do DIY pumpkin crafts provide an easy and fun activity for preschoolers, kindergarteners and early elementary kids, but they also require very few supplies.
Moreover, many DIY pumpkin craft projects provide a free printable template to simplify the task and ensure each pumpkin craft looks beautiful! So if you're looking for a fun Fall or thanksgiving activity to engage your children in, look no further than a DIY pumpkin craft for kids – you won't be disappointed!
Related Crafts for Kids:
Introduce your kids to the world of creativity through these fun and easy crafts for kids. From paper mache to drawing, there's something for all ages!
Conclusion:
Fall crafts for kids provide a fun way to get creative while celebrating the fall season. From easy fall crafts like leaf rubbing, pumpkin painting, and paper plate scarecrows to more intricate October crafts such as tissue paper leaves and burlap apples, we've plenty of fall craft ideas that both children and adults will love making throughout autumn. Whether you're looking for simple autumn craft ideas that can be made with supplies around the home or an inspiring fall project to make with classmates in kindergarten, these easy fall crafts for kids are sure to spark creativity this harvest season!