I loved putting together the Farm Small World for F a few weeks ago, and this construction site sensory play was lots of fun too!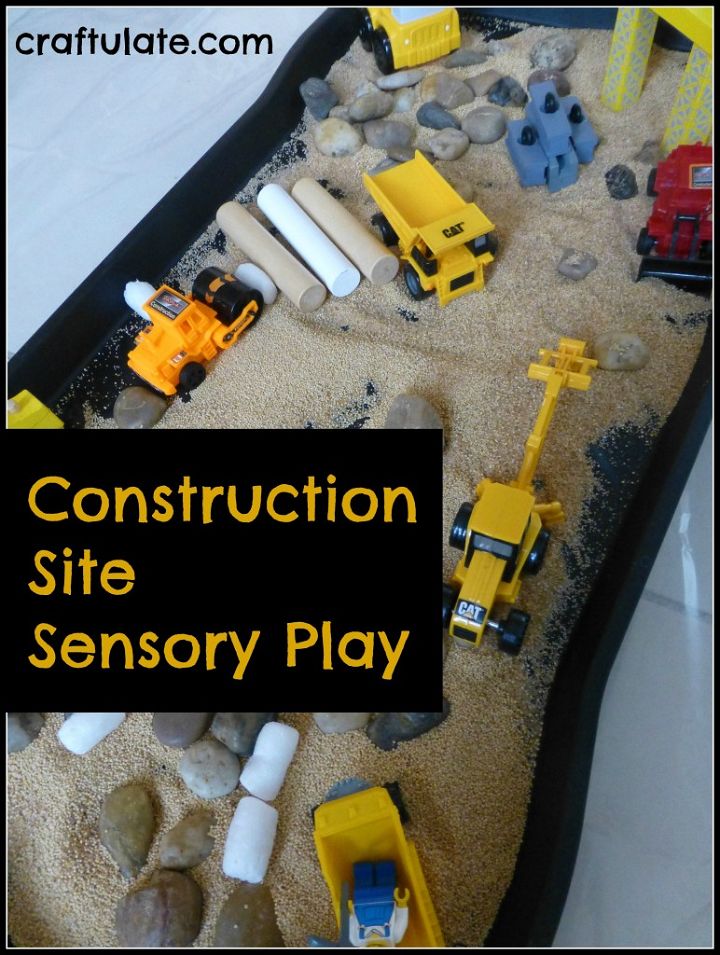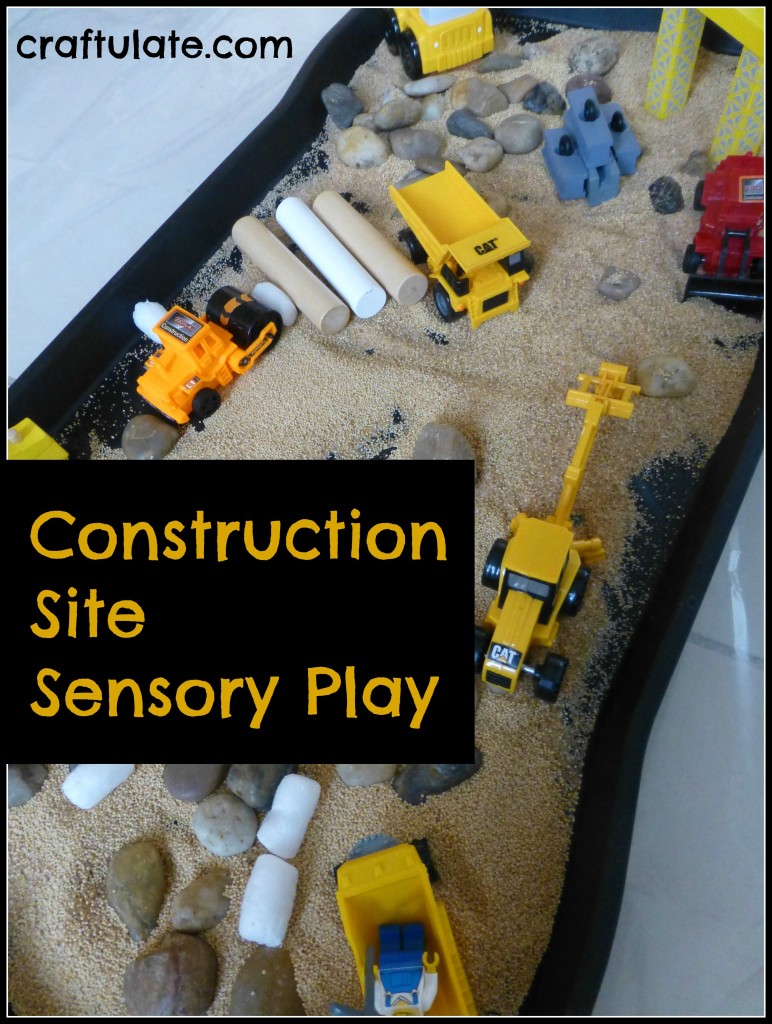 The following post contains affiliate links, which means that at no extra cost to you I can make a tiny bit of money to help support this blog. Thank you!
To prepare this sensory activity I got out a boot/plant tray and added coarse sand, rocks, and old grains from the pantry (amaranth, bulghar wheat). Then I added a variety of construction site vehicles, construction workers and a crane from his train set. Oh, and a hat for F to wear. Possibly.
I put all this on a shower curtain on the floor just in case things got messy! F's face lit up when he saw it and he immediately began to investigate.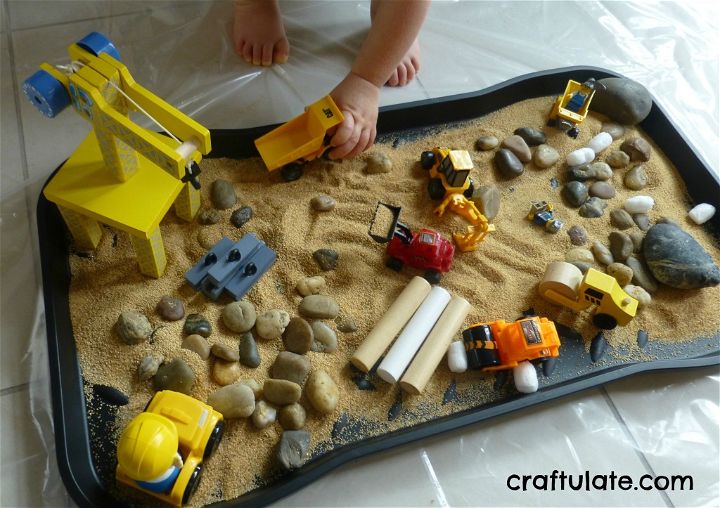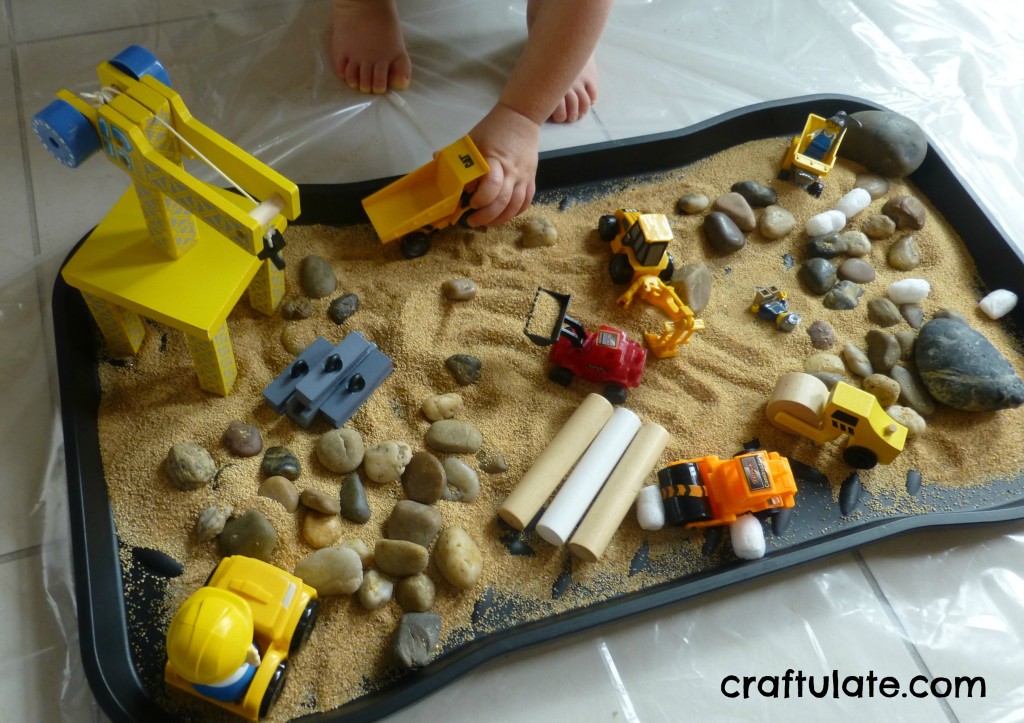 He enjoyed the feel of the sand/grain mix and seeing the patterns that it made when his fingers or a vehicle ran through it. But his favourite activity by far was filling the loader bucket with sand and tipping it into a dump truck. He did this over and over!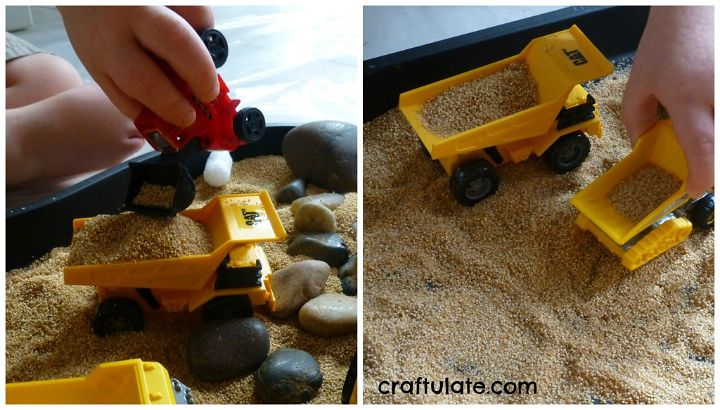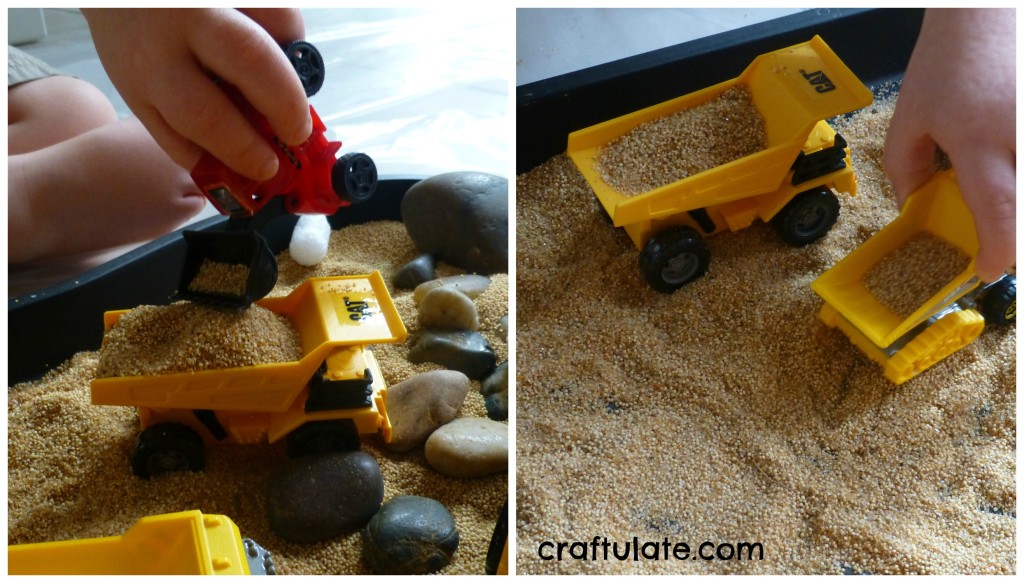 Clean-up was super easy thanks to the shower curtain. I'll definitely use this trick again as it wouldn't be any fun for either of us if I was hovering over him the whole time making sure he didn't spill a grain of sand!! The next day F still wanted to play with it, but I downsized it to just the essentials. LOTS more scooping and dumping!
He played with this version for MANY days afterwards, several times a day. It was definitely a success!