This ocean themed bath had a lot of components but it all came together for a really fun bathtime!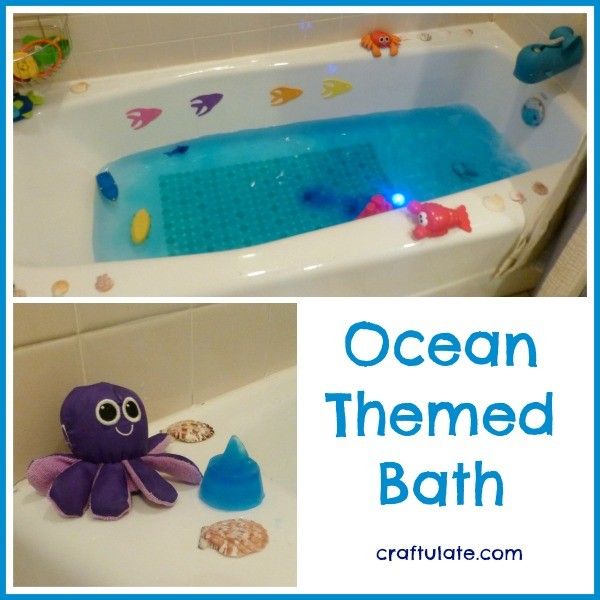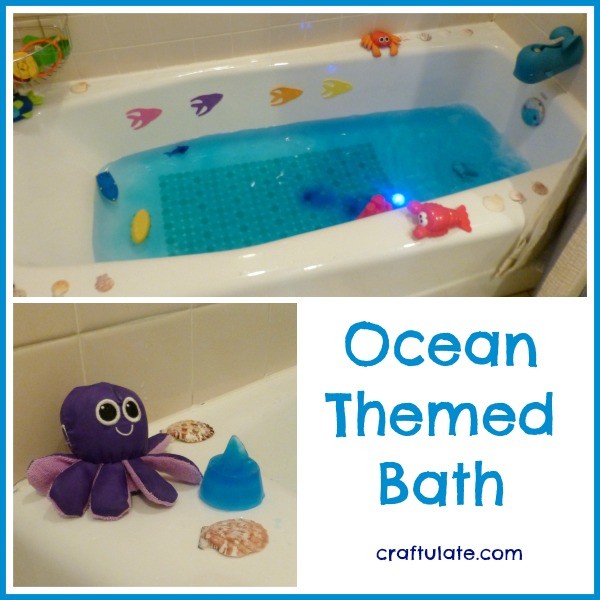 The following post contains affiliate links, which means that at no extra cost to you I can make a tiny bit of money to help support this blog. Thank you!
Here's a list of what I used for this ocean themed bath:
I made the shark ice cubes using a Shark Fin Ice Tray and some water to which I had added some blue food dye.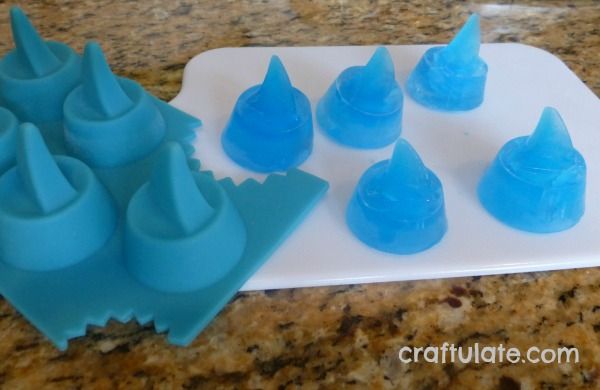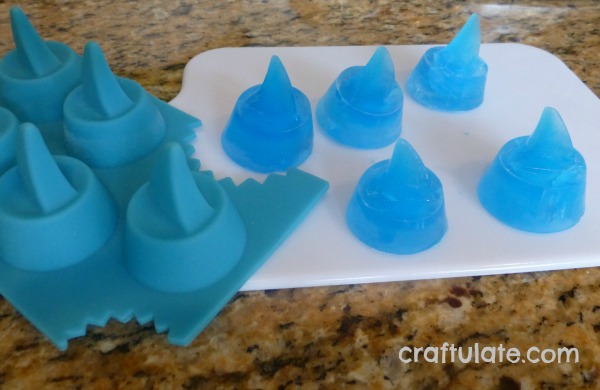 When it was time for F's bath I grabbed the shark fin ice cubes out of the freezer and set up the bath. I just love how the submersible light looked under the blue water.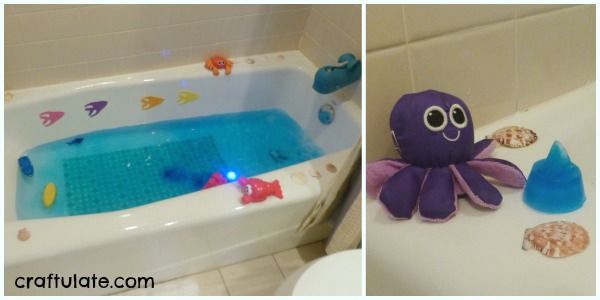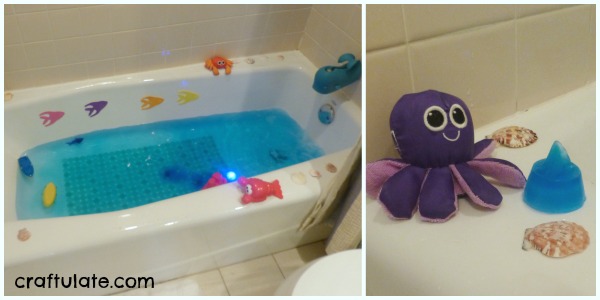 F had a great time exploring all the elements of this themed bath. The ice cubes melted pretty quickly but surprised him by being cold!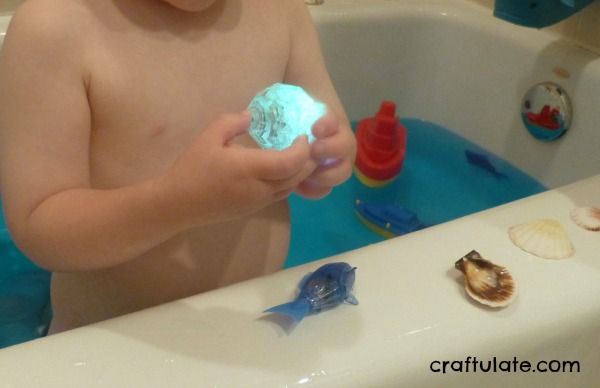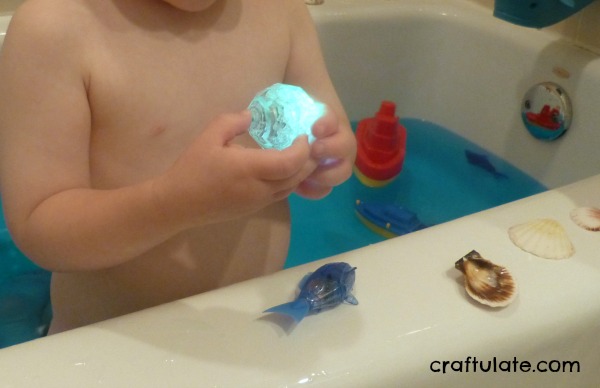 The Aquabots are seriously cool. They are little robotic fish that swim around when they are in contact with water. Made by the same people that made Hexbugs, they are totally fascinating to watch!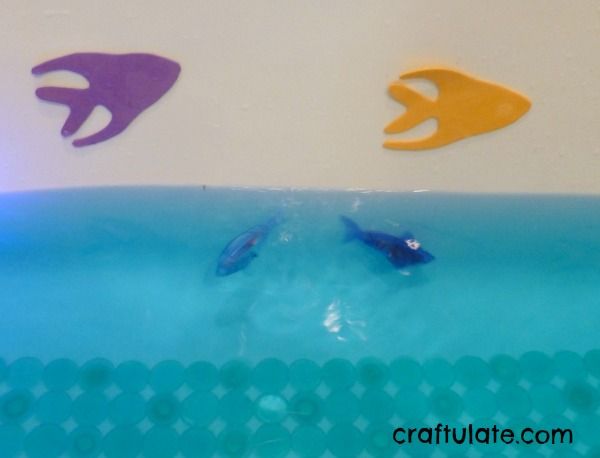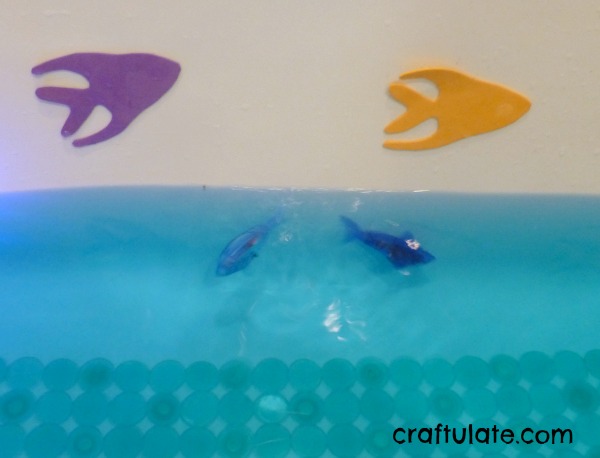 I love surprising my son with these themed baths! Here are some other themed water play ideas: