This turtle themed water table is a great way to learn about turtles and have some fun water play!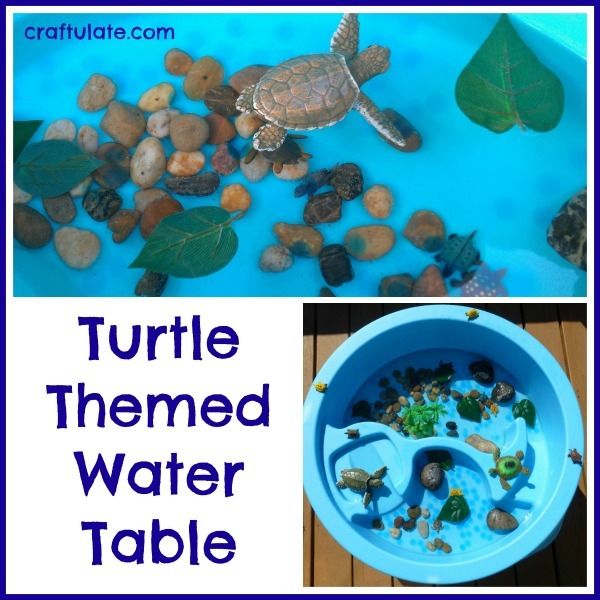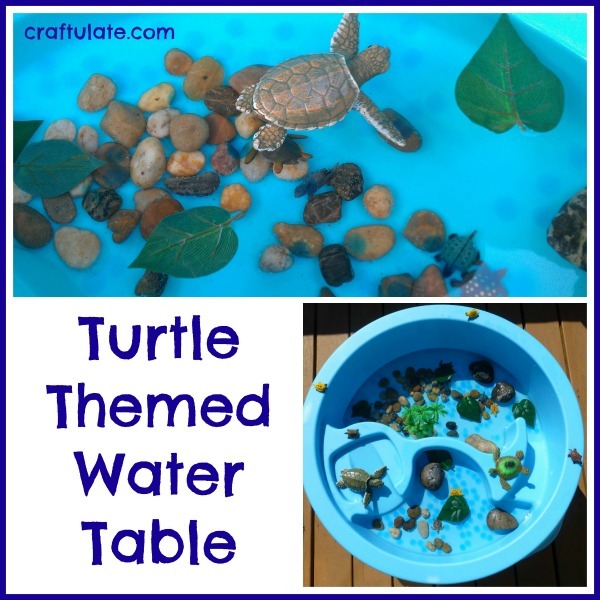 The following post contains affiliate links, which means that at no extra cost to you I can make a tiny bit of money to help support this blog. Thank you!
When we were at a friend's house recently we saw some turtles swimming in their nearby river, and then a few days later we saw some more turtles at our local nature museum. With the end of summer in sight I thought it was about time for a turtle themed water table!
The components of this turtle themed water table were as follows:
Rocks and pebbles (from the Dollar Store)
Large plastic toy turtle
Plastic leaves
Pull-string swimming turtle toy (similar to this one)
Plastic tree (from our Tropical Island Water Table)
I assembled the table while F was napping. I added everything other than the swimming turtle (as it needed deeper water).
The turtles looked very happy in their new habitat! When F got up from his nap I showed him the new themed water table. He immediately went over to investigate – he particularly liked the pebbles and rocks which he'd not seen before. It was a hot day and the water beads felt lovely and cool!
I had expected the Mega Grow turtle to be the star attraction, but if I'd bothered to read the packet I would have seen that it takes at least 72 hours for it to grow – although it can grow up to 600% it's original size!
After a while I added more water and brought out the pull-string swimming turtle. It wasn't as realistic as the rest of the turtles, but it was very cute!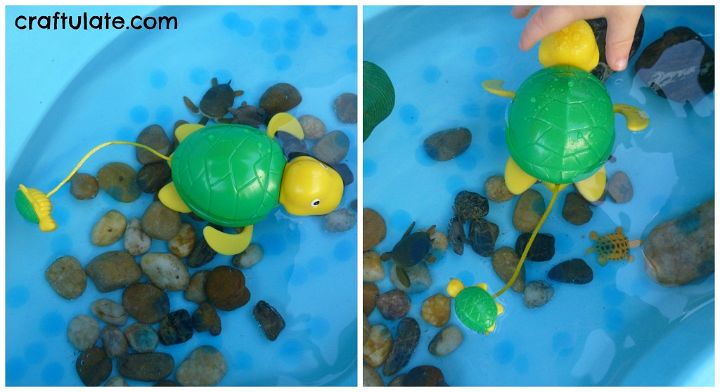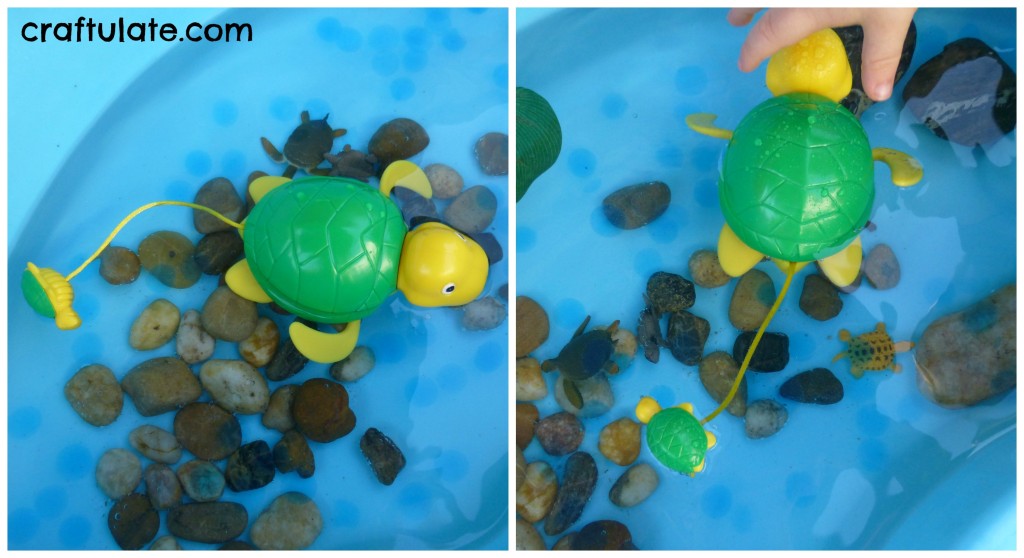 And what of that growing turtle? As it happened we didn't play with this the next day so I was feeling slightly nervous when I peeled back the water table cover two days later. But although the turtle had expanded – it hadn't taken over the whole habitat – yet!