I had such fun planning this tropical island water table for my son!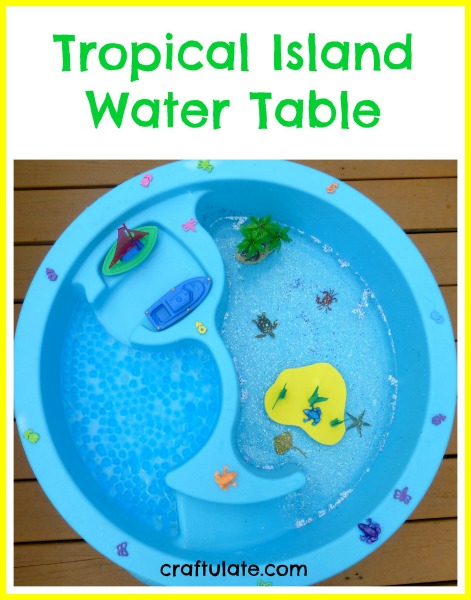 The following post contains affiliate links, which means that at no extra cost to you I can make a tiny bit of money to help support this blog. Thank you!
These were the components of the tropical island water table:
For the floating island I cut out a piece of yellow
craft foam
in the shape of an island. Then I cut lots of grass-shaped pieces of green foam and glued them together in clumps. I tried using regular white glue but after a few failed attempts I switched to a
hot glue gun
. Once the grass clumps were dry I hot glued the base of the clumps to the island.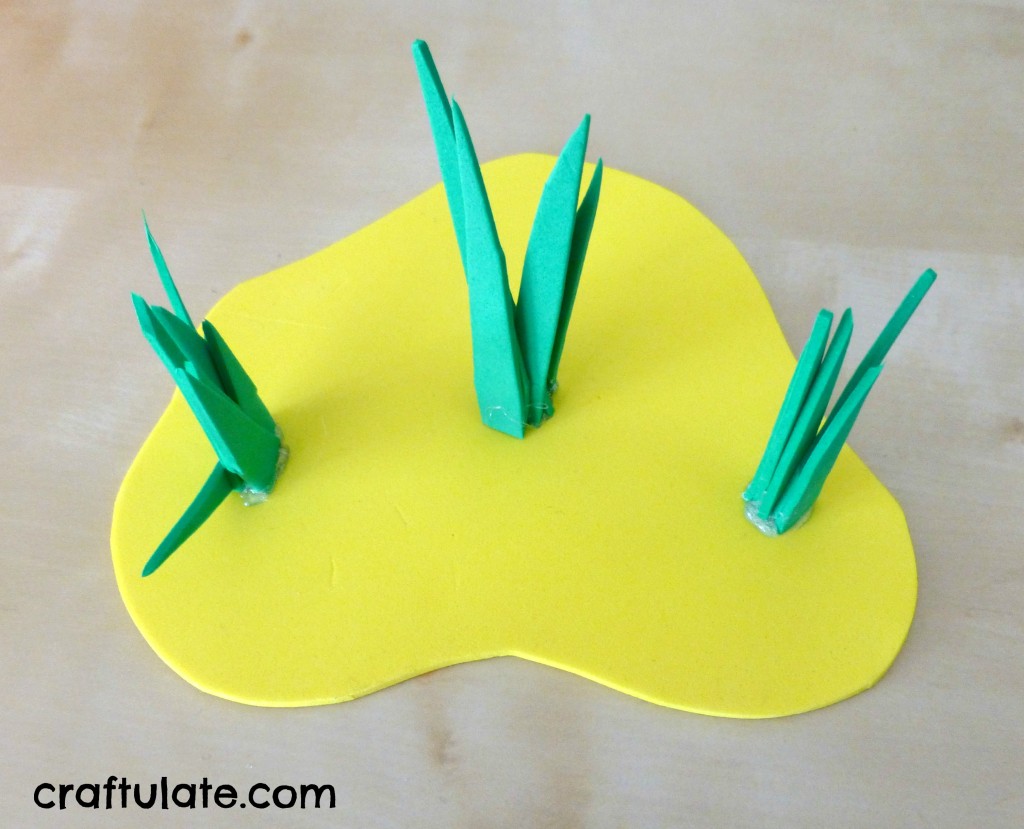 * I added a little shake of white and blue glitter to the water to make it sparkle. However, please be careful when using loose glitter and make sure that your little ones don't rub their eyes with glittery hands.
I prepared this water table during F's naptime. Once the floating island was made it really didn't take much time to set up. The only thing that worried me (understatement) was the glitter. It looked BEAUTIFUL in the sunlight. But (perhaps unsurprisingly) the glitter really stuck to my hands when I put them in the water. I had actually already written the above warning about glitter, and decided to use it anyway. But no time to do anything about it – naptime was over!When F saw it he was immediately intrigued – it looked so inviting! The water beads felt lovely when running hands through them on a hot day.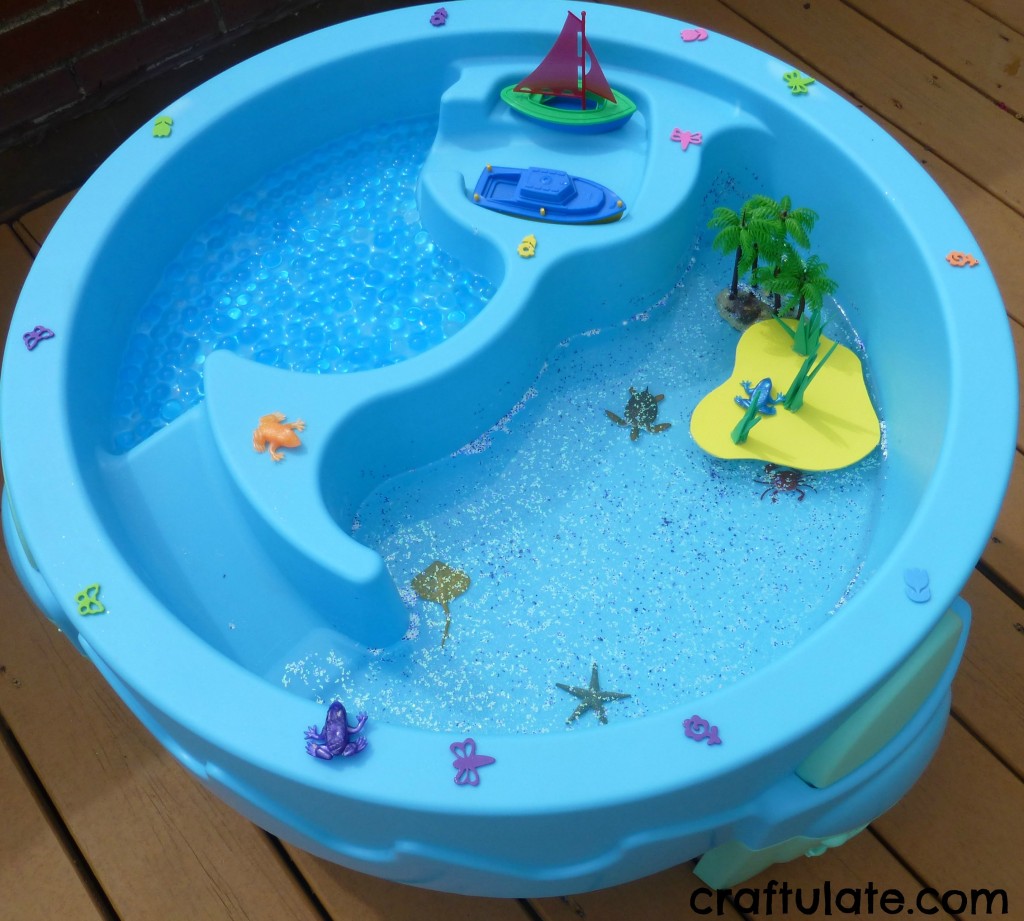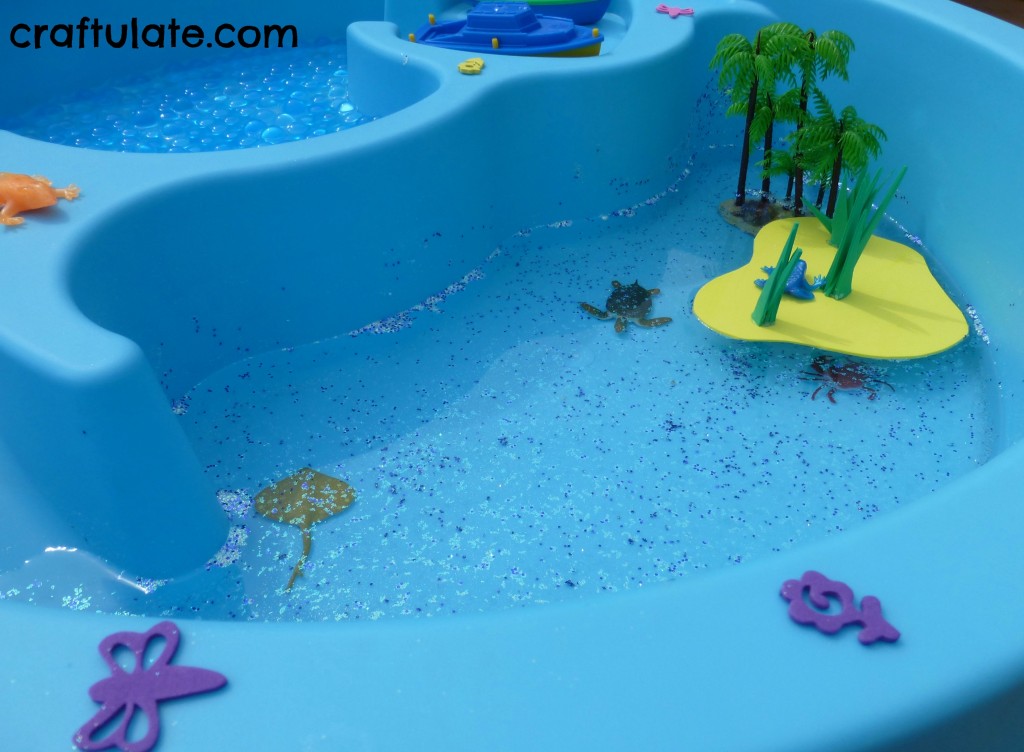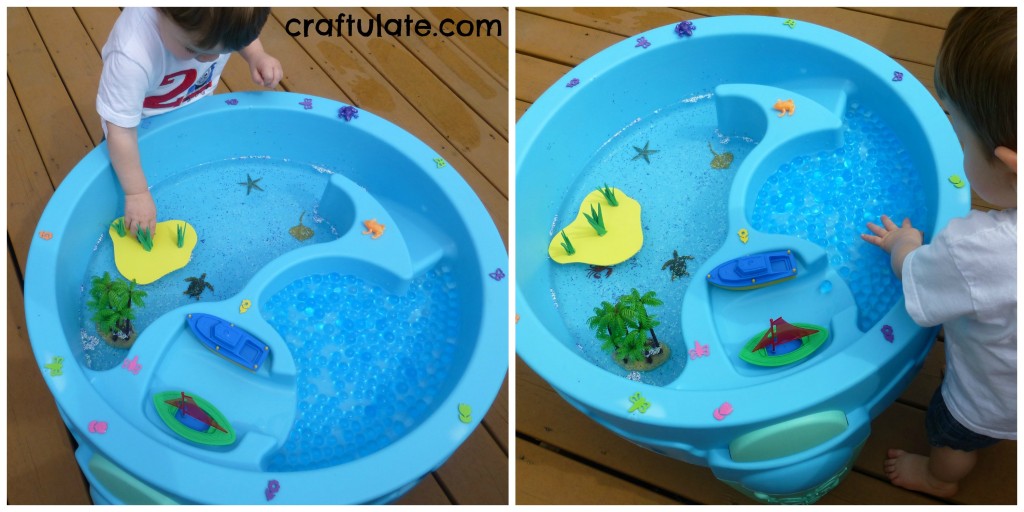 He even brought out a couple of his Duplo men so that they could paddle in the water beads!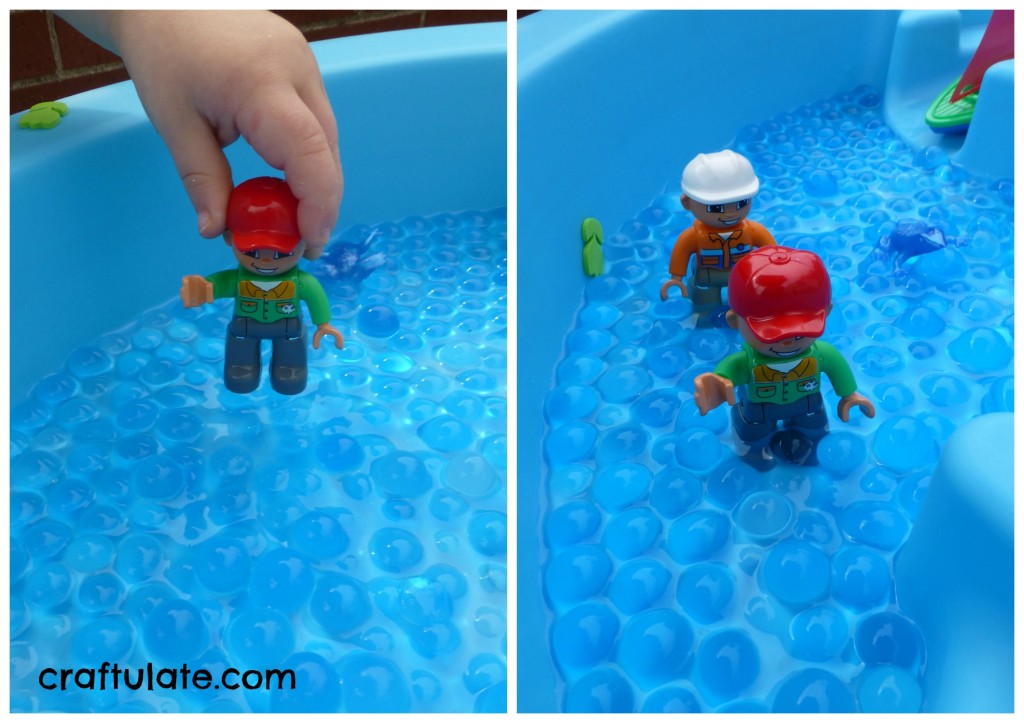 We worked on a few new animal names that have only come up occasionally (mostly we seem to focus on zoo and farm animals, so this made a nice change)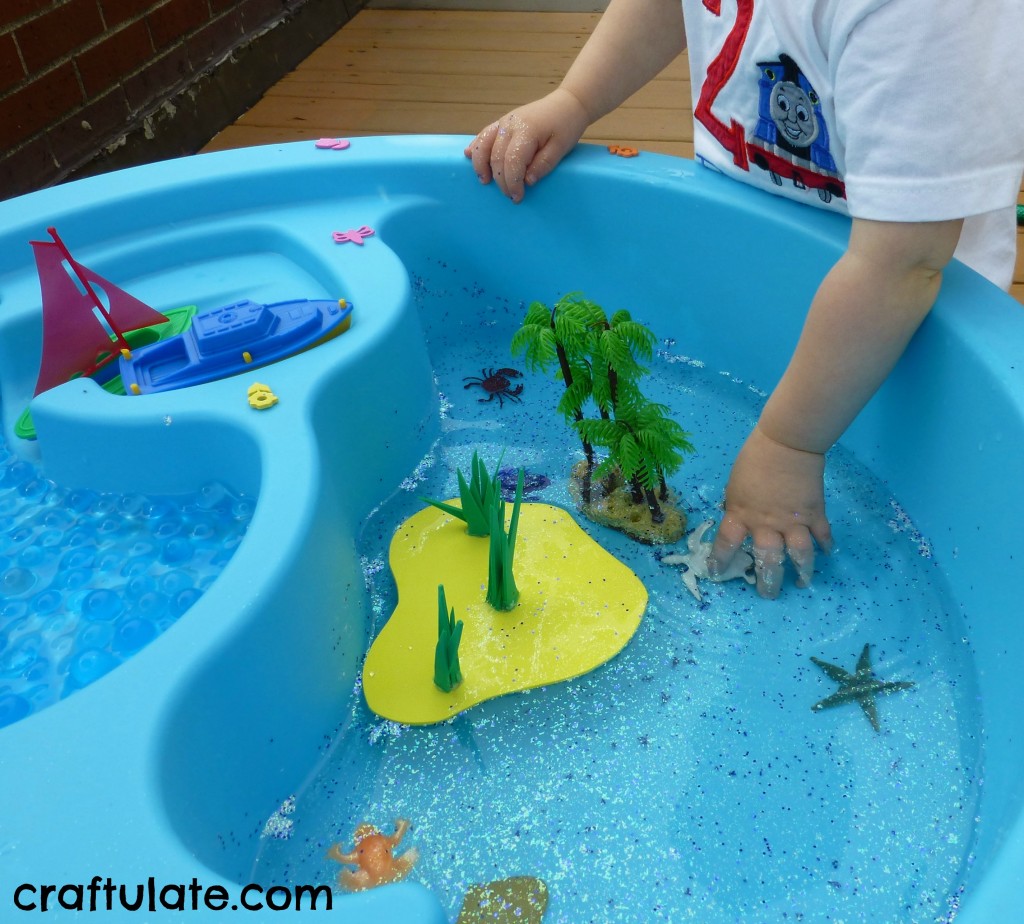 As suspected, the glitter DID get everywhere. I don't think I'd ever add glitter to a water table again, however pretty it looked! It wasn't simple to wash or brush off so we both looked slightly sparkly for the rest of the day!
After playing I cleaned out the water table and refilled it with non-glittery water. The rest of the components are now in regular play!
Need a cover for your water table? Here's a no-sew cover that I made.