A yellow duck themed bath for with homemade bath paint! Perfect for little kids!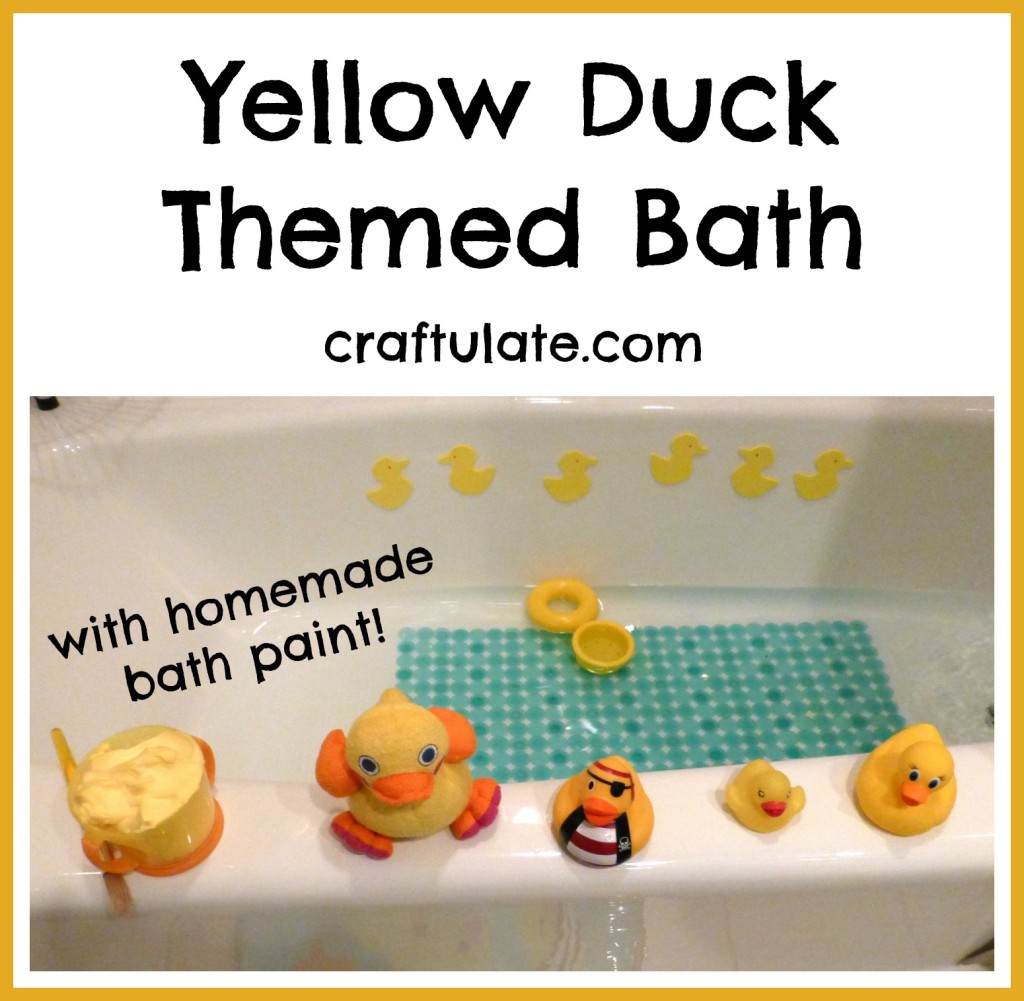 The following post contains affiliate links, which means that at no extra cost to you I can make a tiny bit of money to help support this blog. Thank you!
I have come to the themed-bath-party rather late – perhaps because my son used to HATE bathtime, and perhaps because I always felt slightly uncomfortable about using photos of him in the bath for this blog. HOWEVER – I finally took the plunge (ho, ho) this week and created a yellow duck themed bath for F.
I cut out some duck shapes from craft foam, dipped them briefly in water and stuck them to the side of the bath.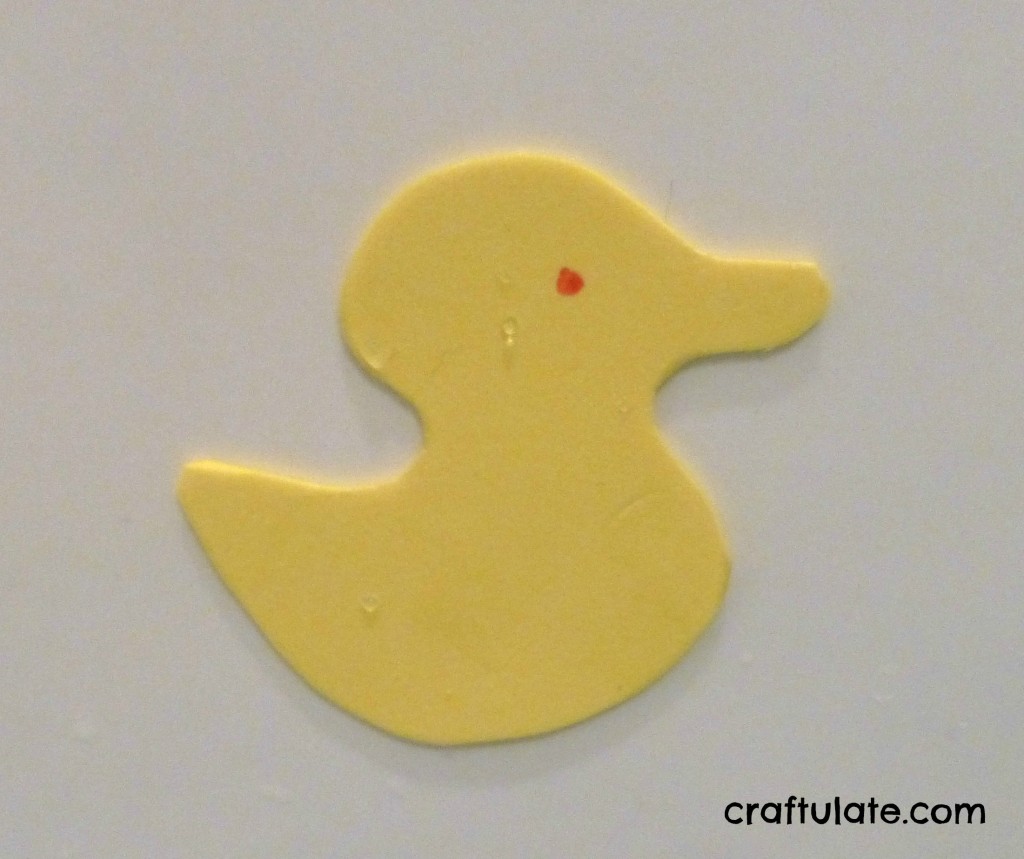 I made some yellow bath paint by combining shaving foam and yellow food dye.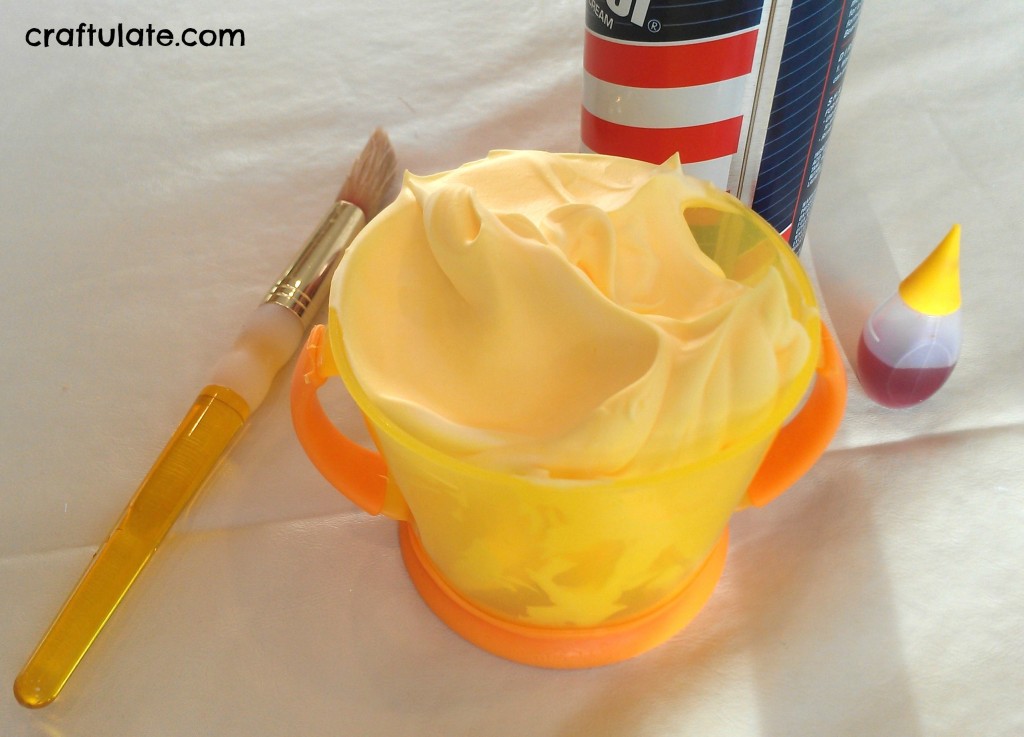 I got out all the bath duck toys and hid everything else. I did consider dying the water yellow but I thought that might look odd.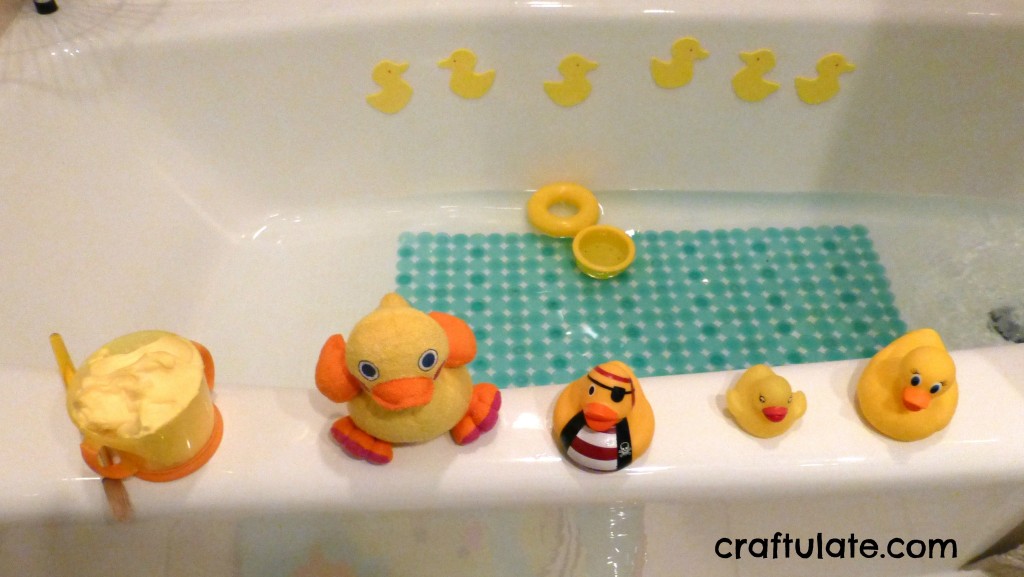 I created this as a surprise for F and at first I could see him looking for his usual bath toys. Then he noticed the bath paint and he was very happy! He spent ages applying the paint carefully to the side of the bath. He also liked the craft foam ducks and spent a while rearranging them.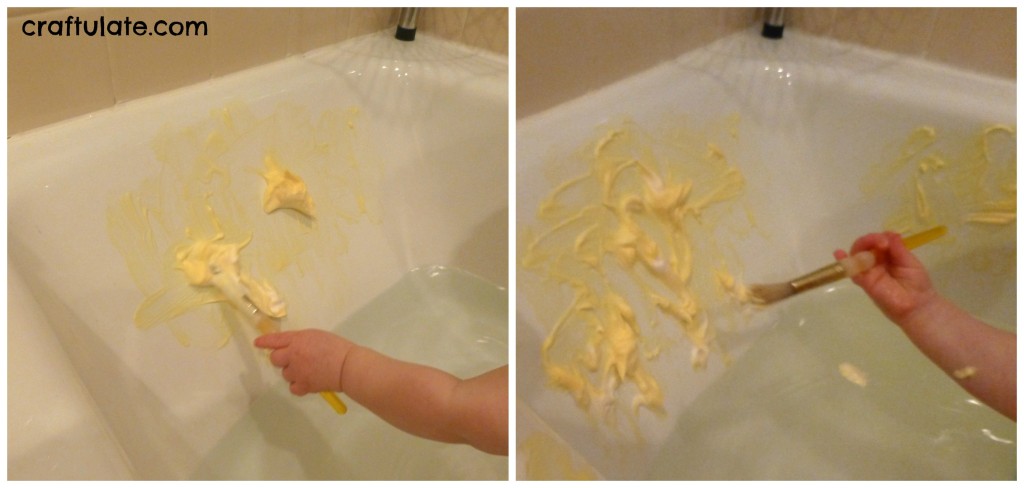 I was pretty pleased with how this turned out and it has inspired me to do many more special baths – and be more adventurous!
This activity was part of our Yellow Crafts and Activities week.