Here's my version of this popular magnetic fishing toy using fish made from craft foam.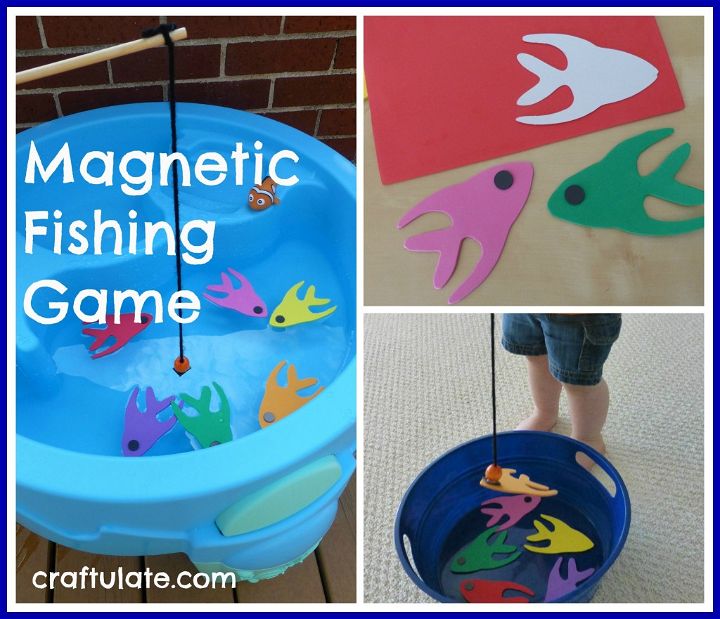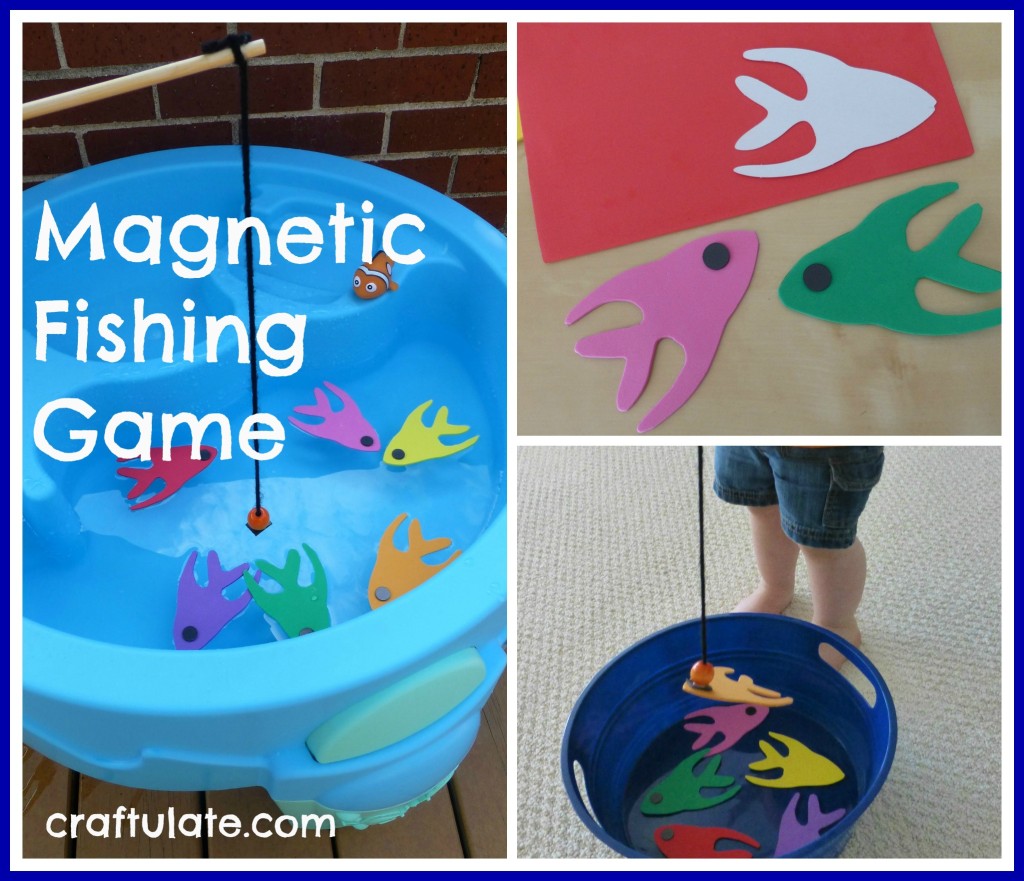 The following post contains affiliate links, which means that at no extra cost to you I can make a tiny bit of money to help support this blog. Thank you!
First I used a template to cut the fish out from different colors of
craft foam
. I attached little round magnets to each side to look like eyes.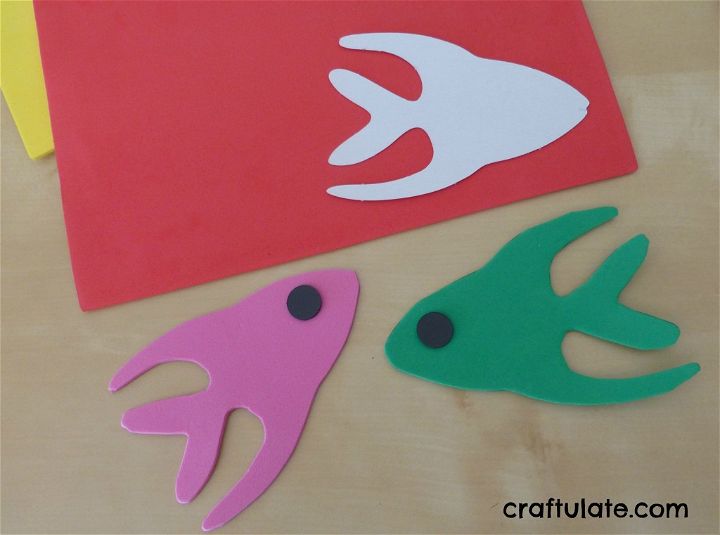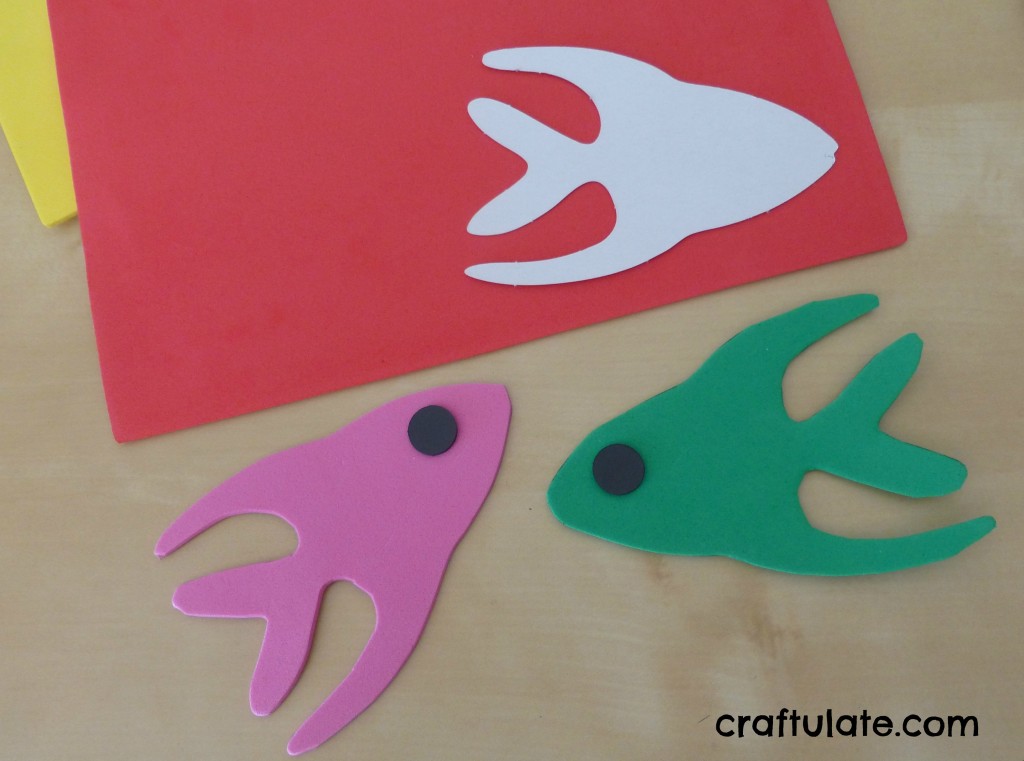 For the rod I glued and tied a length of yarn to a chopstick. To the other end I threaded the yarn through a bead and glued it. Then I glued a square of magnetic tape to the end of the bead. A square bead might have been better!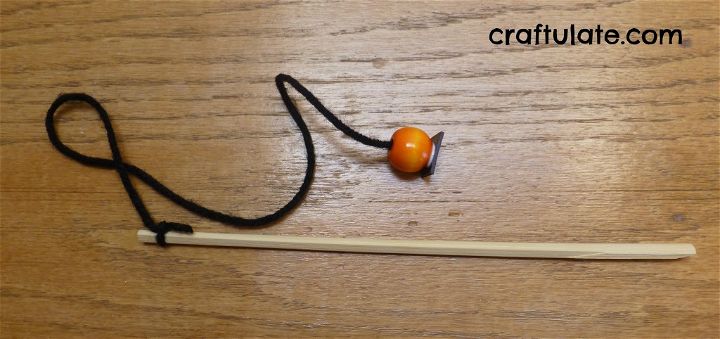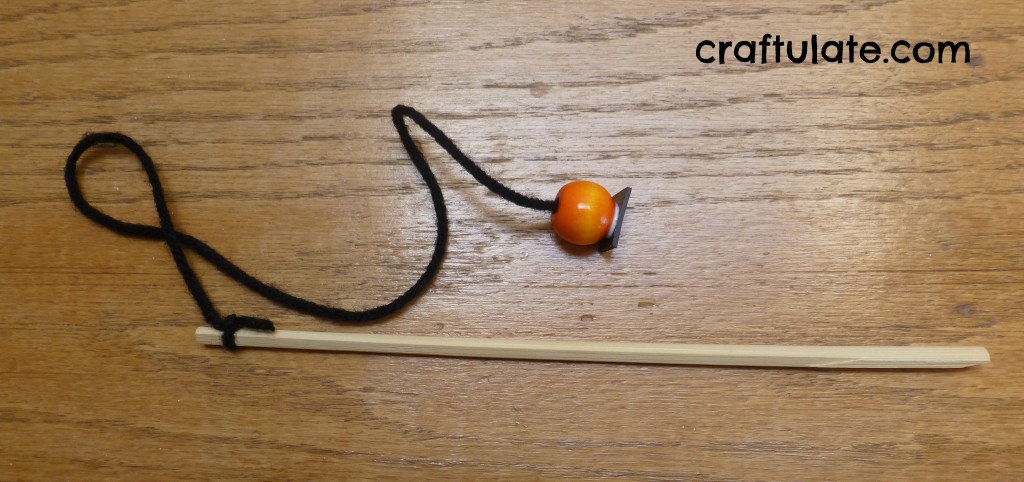 I put all the fish in the bowl and put the rod next to it. F was delighted to see it and after letting me show him (for at least three seconds) how to catch the fish he wanted to try.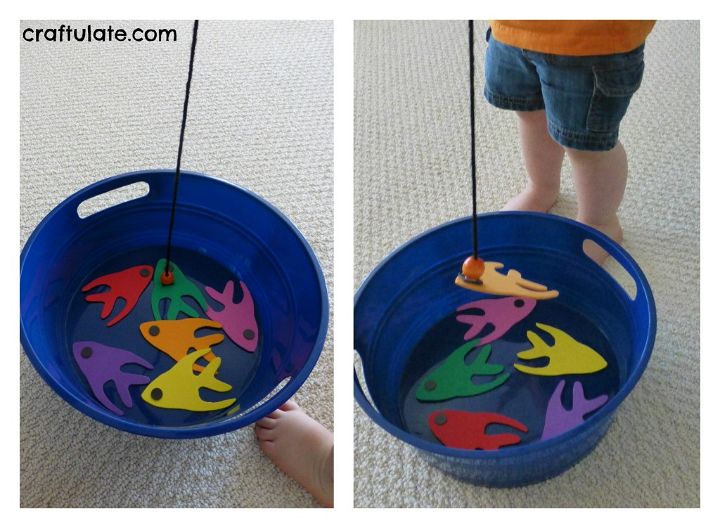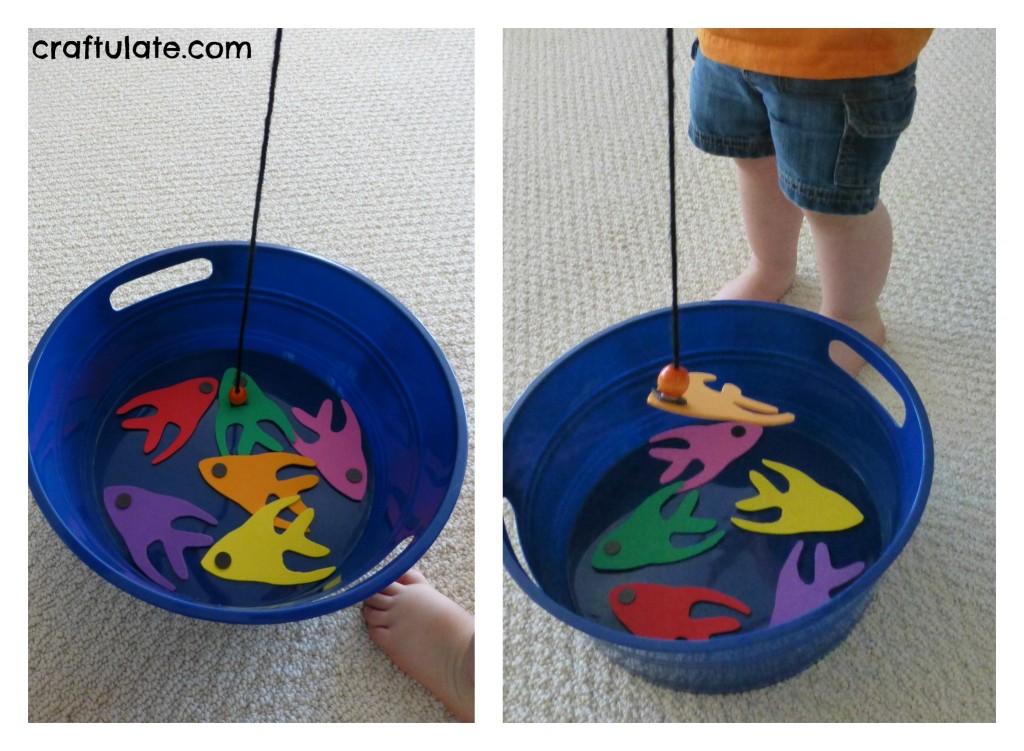 He tried all kinds of methods of catching the fish, including some that I rather considered to be cheating resourceful where he held the rod magnet and attached it to the fish magnet, then picked up the rod.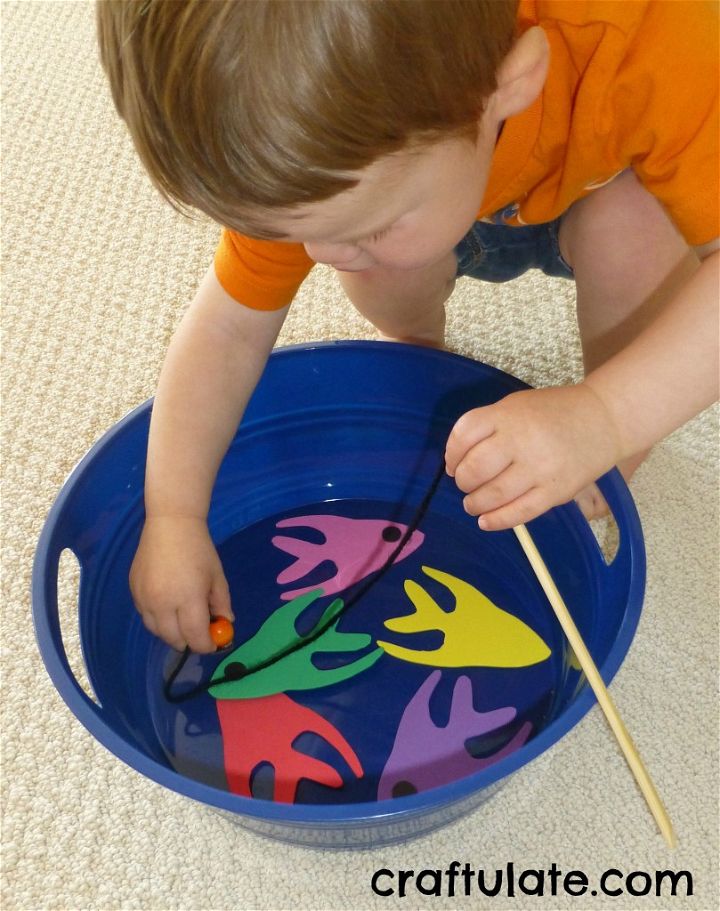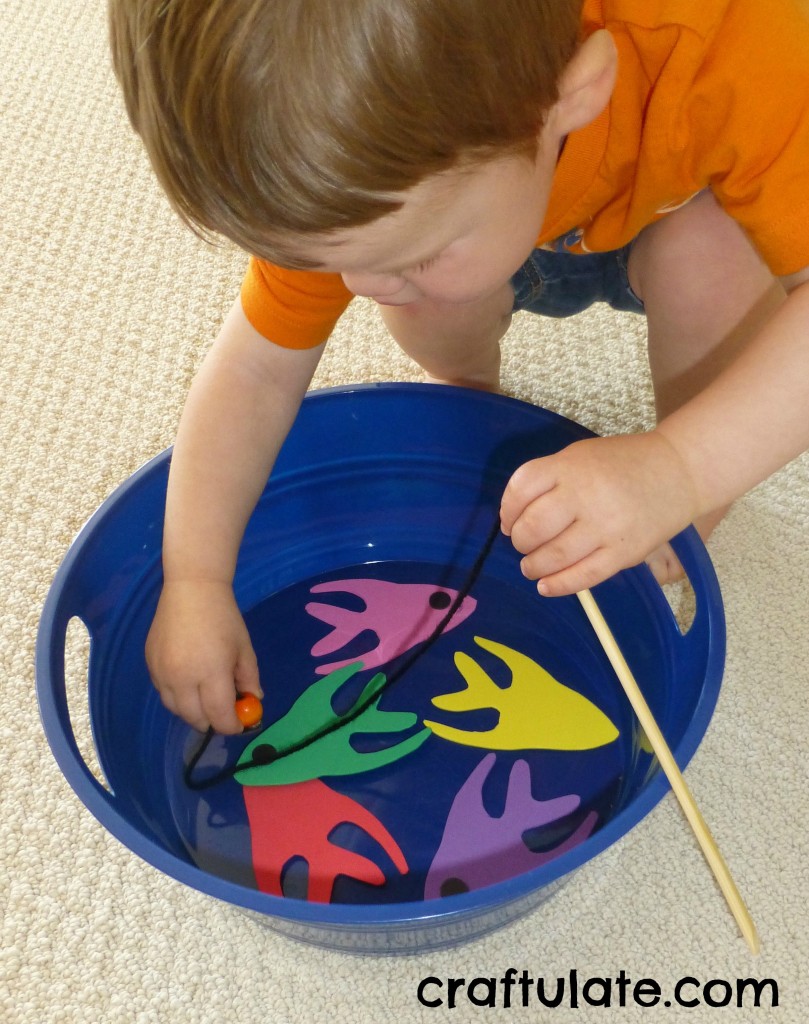 He also decided that the rod magnet wasn't attached very well to the bead, so I had to re-glue them later, this time using a hot glue gun (I had used tacky glue before). After that it was firmly attached.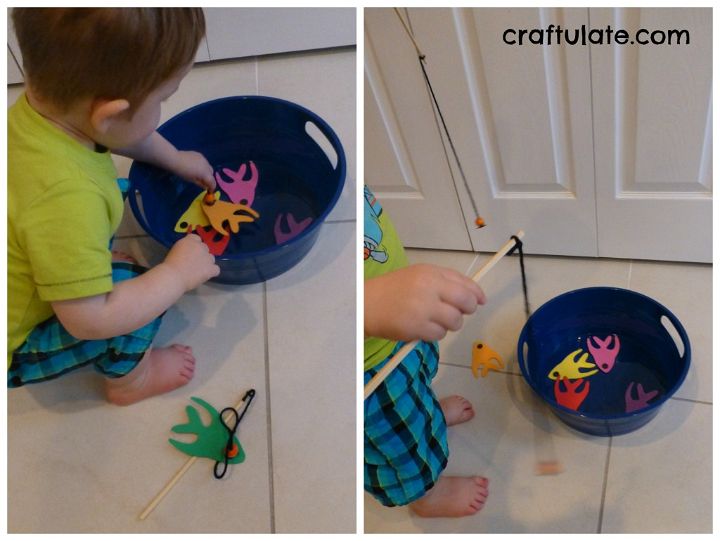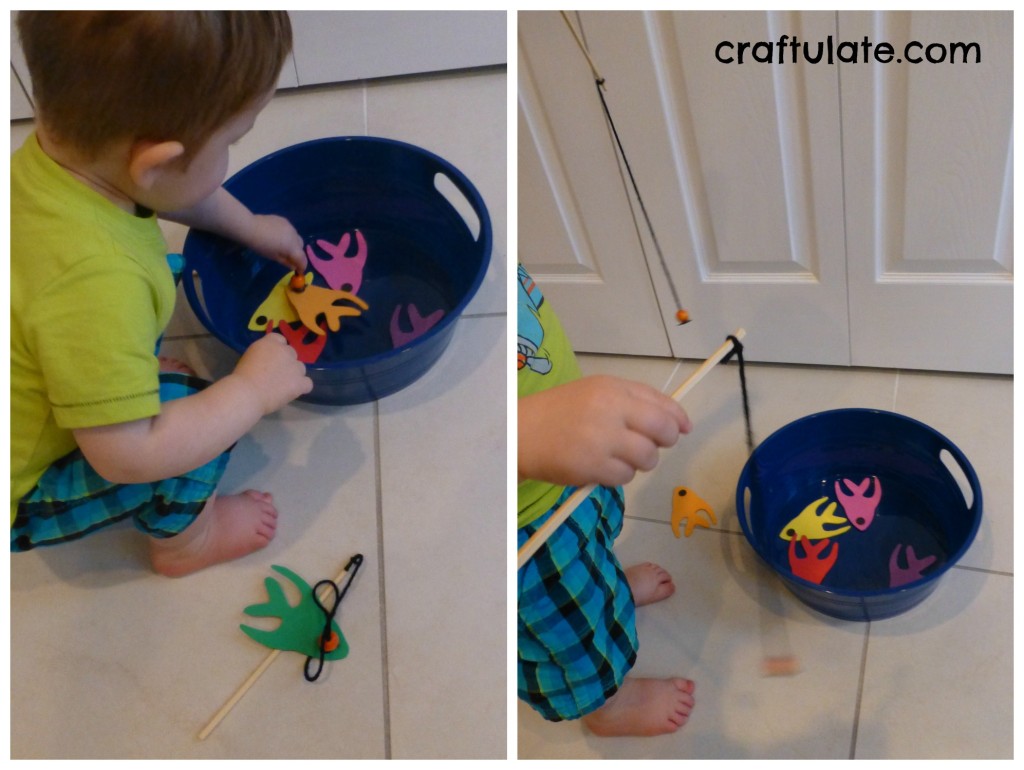 We also played this game at our new water table outside. The craft foam fish float so this was a lot of fun!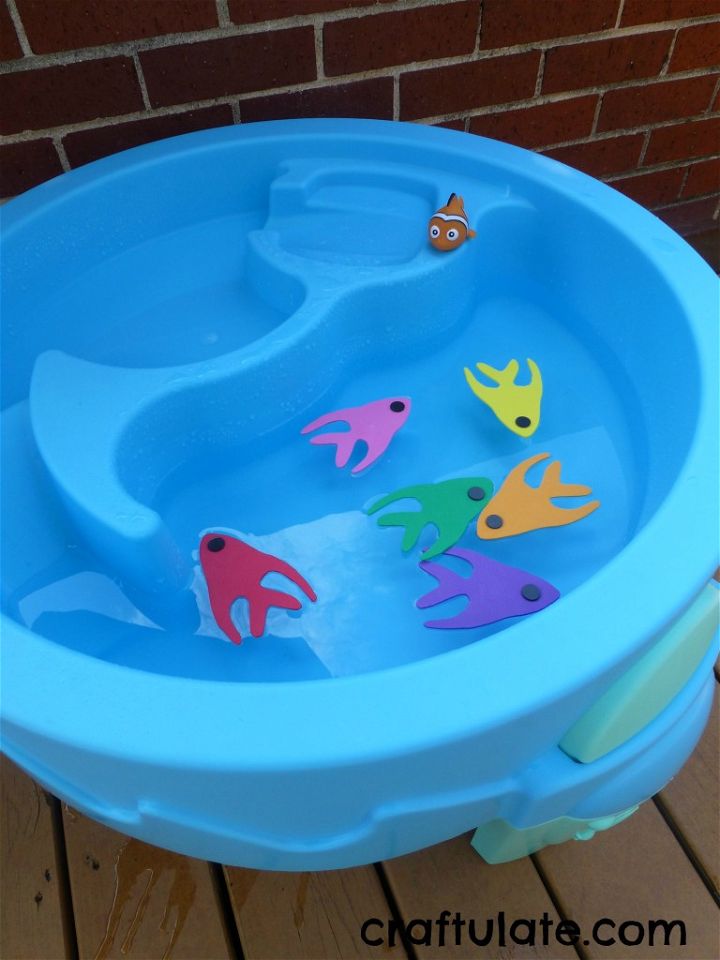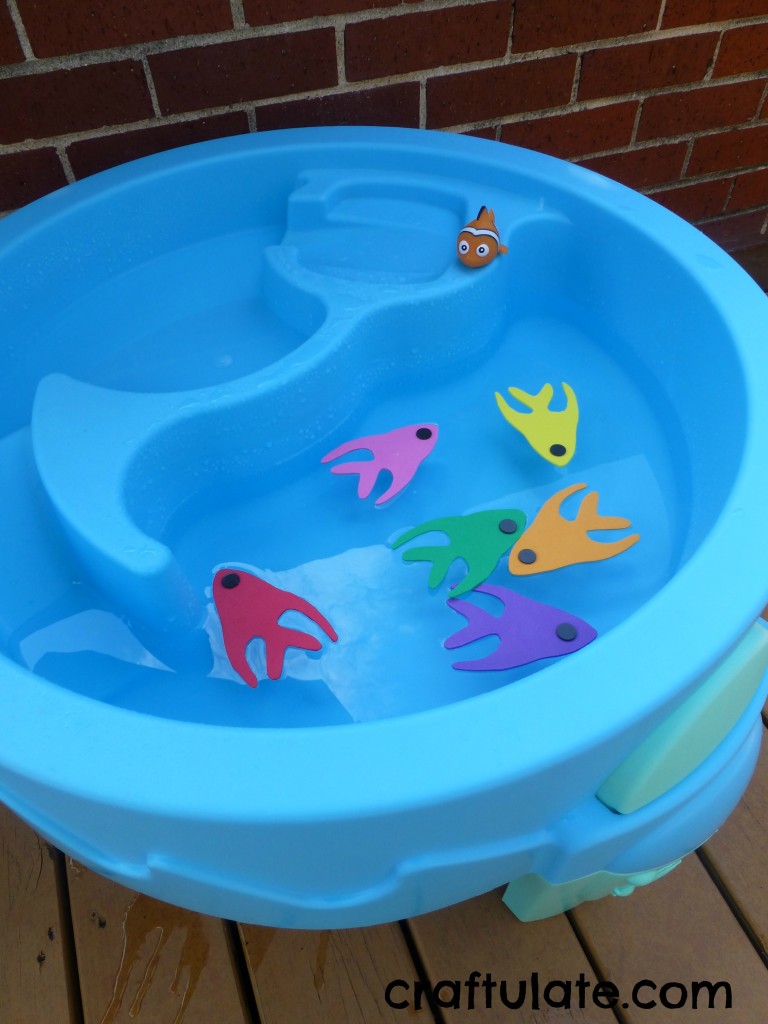 Need a cover for your water table? Here's a
no-sew cover
that I made.