This Arctic small world is a wonderful way for children to learn about a different environment – and have some sensory play at the same time!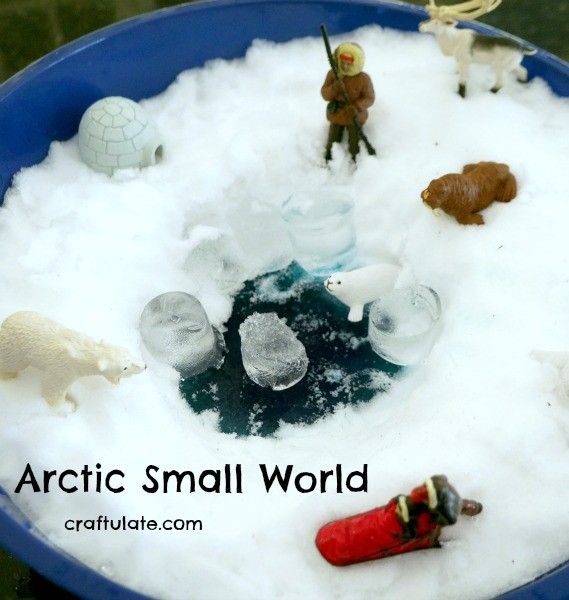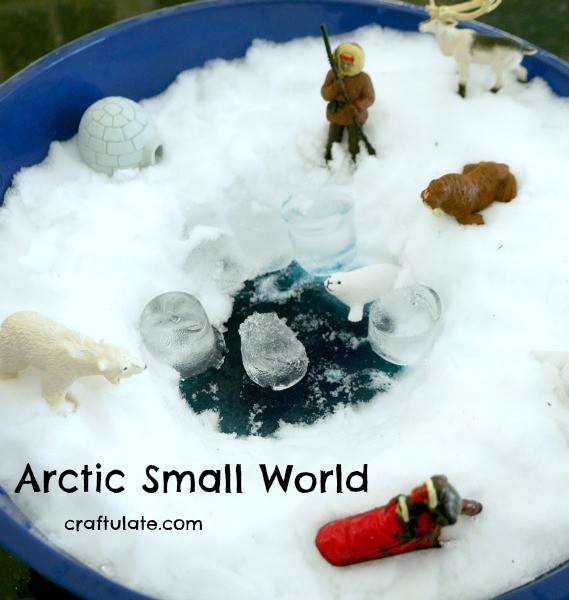 The following post contains affiliate links, which means that at no extra cost to you I can make a tiny bit of money to help support this blog. Thank you!
Since I organized my craft materials drawers a few weeks ago – my son has been asking to play with items from the drawer labeled "Small World Toys". So I thought I would make use of all the snow outside and make an Arctic themed small world!
To make this activity we used:
First I prepared the icy water by dying it blue then placing it in the freezer.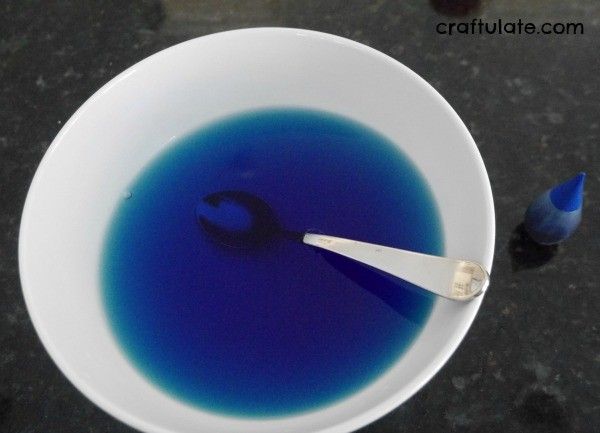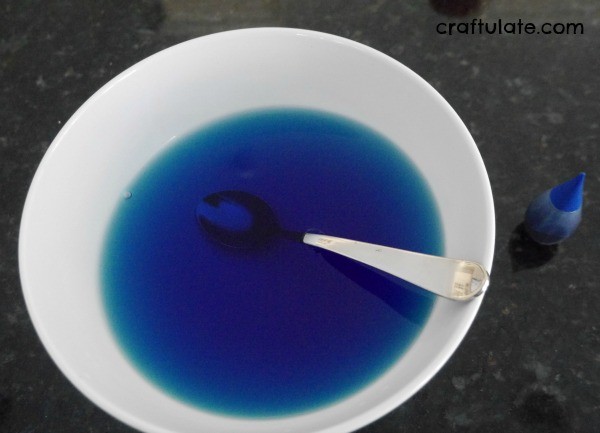 Then I placed the bowl into the container, went outside (Brrrrrrrrrrrrrr) and filled the remaining space with real snow, packing it down at the base and building it up so it covered the bowl.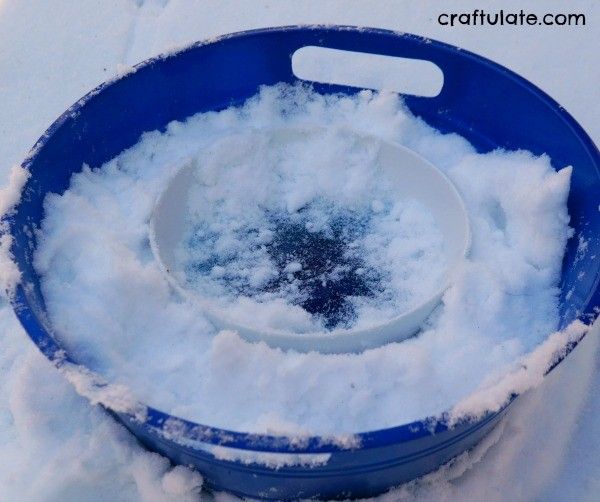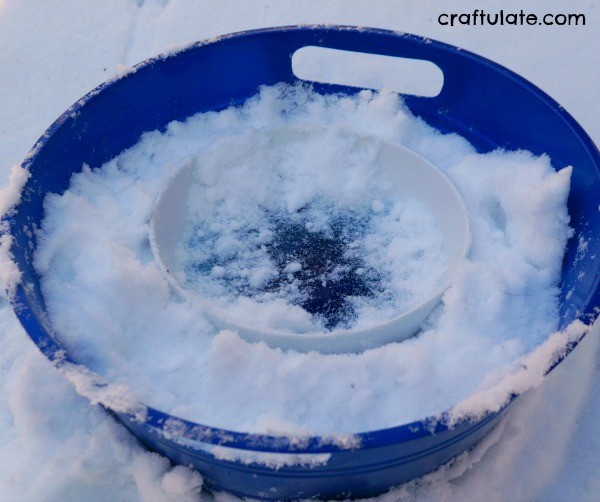 Then I added some ice cubes and the figurines from the Toob – Eskimos, an igloo, polar bear, Arctic wolf, walrus, harp seal, caribou, and more.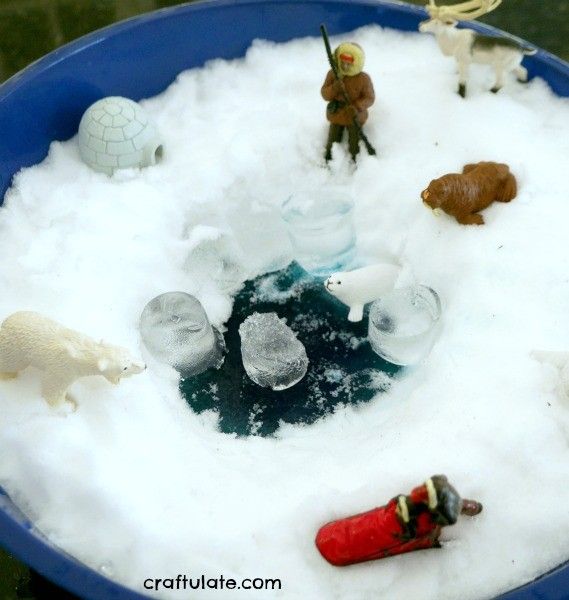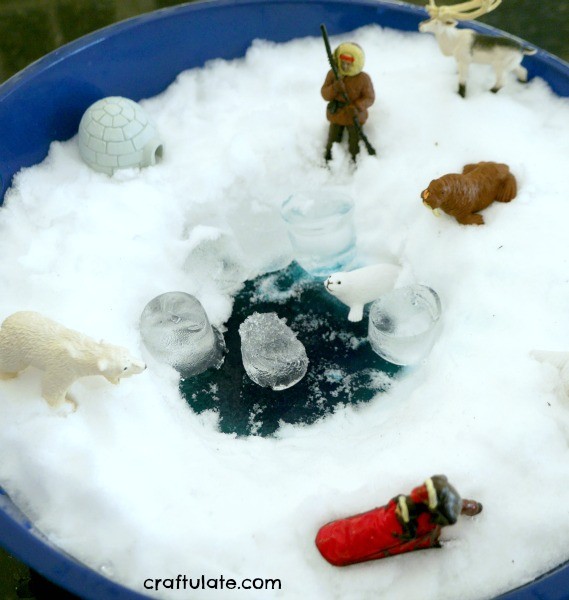 F *loved* that I'd used real snow – we have plenty right now but the super low temperatures mean he can't play outside for long – so it was a great opportunity to play with the snow – but inside!
He played for ages imagining various scenarios between the figurines that I had included. One of which was when the Eskimo sled fell off the snow and had to be rescued by the polar bear and walrus! Totally could happen in real life…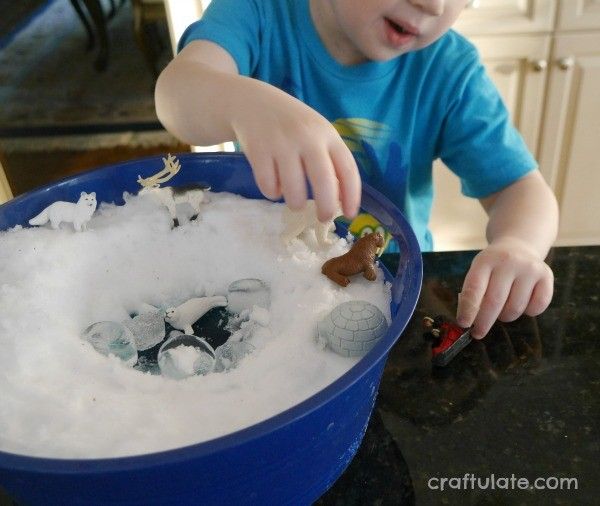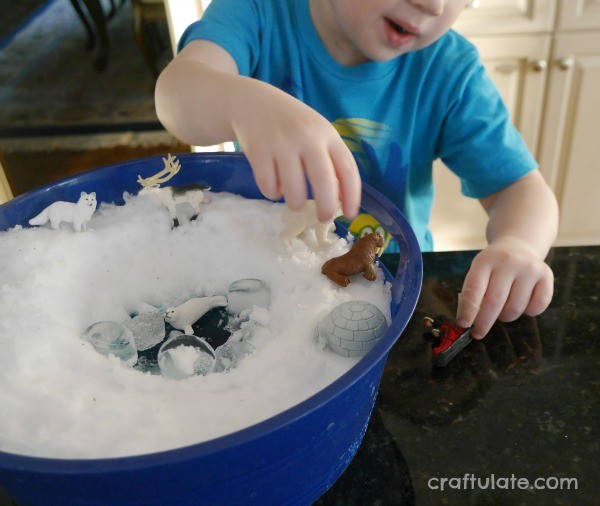 At one point he mentioned penguins as he knew we had some toy penguins – but I let him know that penguins don't live in the Arctic, and this led to us finding our globe and having a quick geography lesson!
At room temperature the snow started to evaporate and then the blue ice became more obvious – but sadly so did the bowl and F was more interested in how the bowl of ice had got in the snow than anything else!
[bctt tweet="Arctic Small World – with real snow! #smallworld #arctic #kidsactivities #snow"]