This was inspired by Play Train!'s post on Rescuing Toy Trains from Ice. Jessica froze trains into one big ice block and let her son figure out how to get them out! But instead of trains, I made some little toy frog ice cubes for some fun sensory play!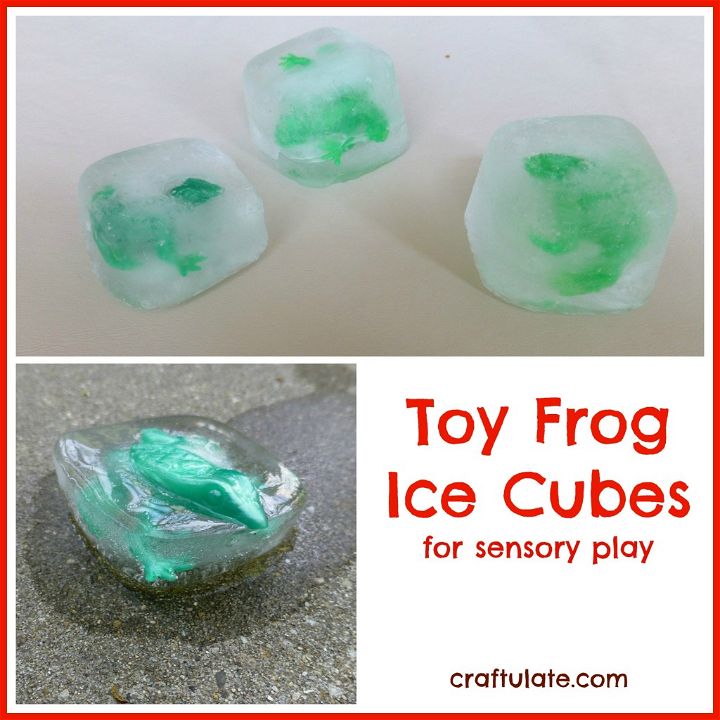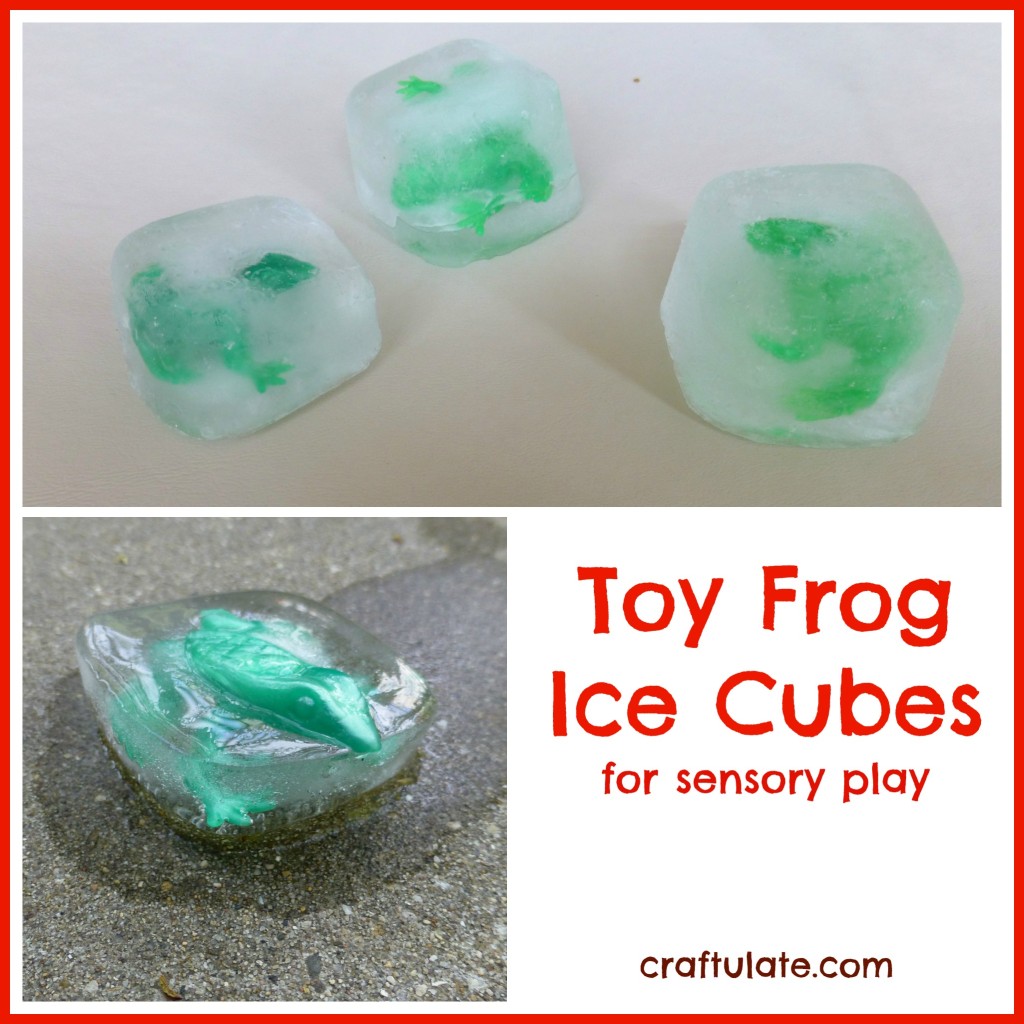 The following post contains affiliate links, which means that at no extra cost to you I can make a tiny bit of money to help support this blog. Thank you!
To make the frog cubes I froze some little squishy plastic frogs in large ice cube trays. The frogs floated so I did this in two stages: freezing each frog in a little water before adding more water to cover the frog and freezing again.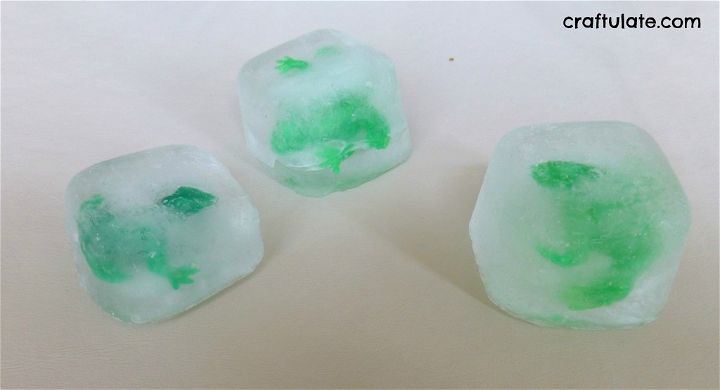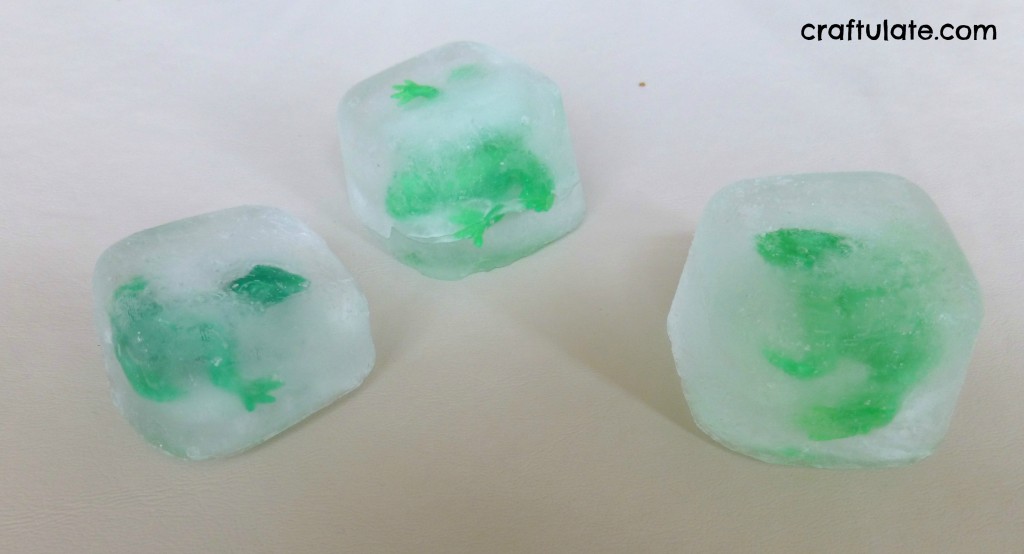 Frog Themed Bath
When preparing the bath I gathered all the frog bath toys, books and sponges, added a few drops of green food coloring to the bath, switched some submersible lights to green and floated some lily-pads that I had cut out from green craft foam.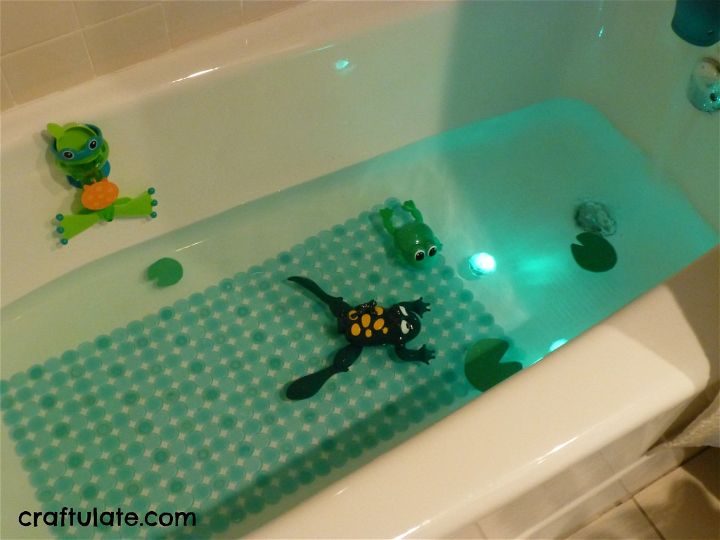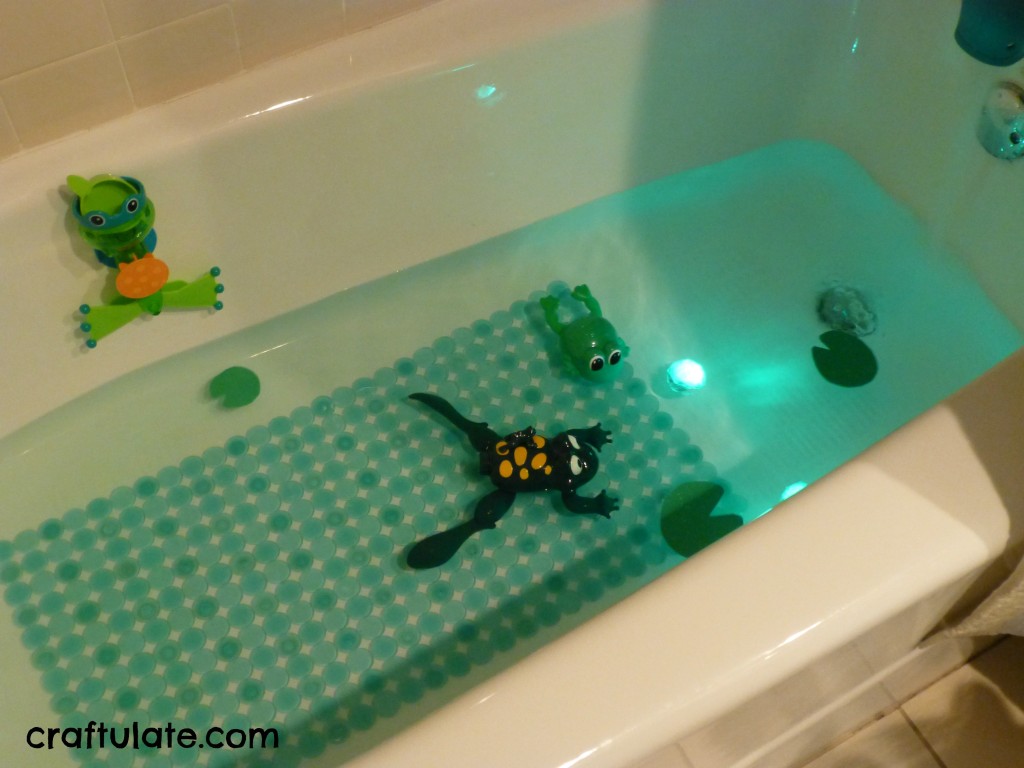 I placed some of the frozen frogs in a bowl at the side of the bath. F was quite interested in them until he realised how cold they felt! So we plopped a few "frog cubes" into the bath and watched the frogs emerge.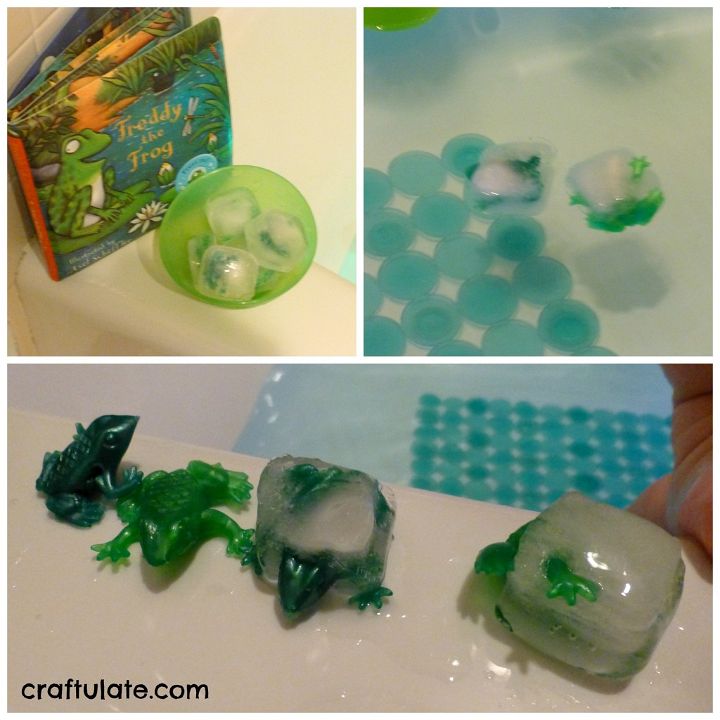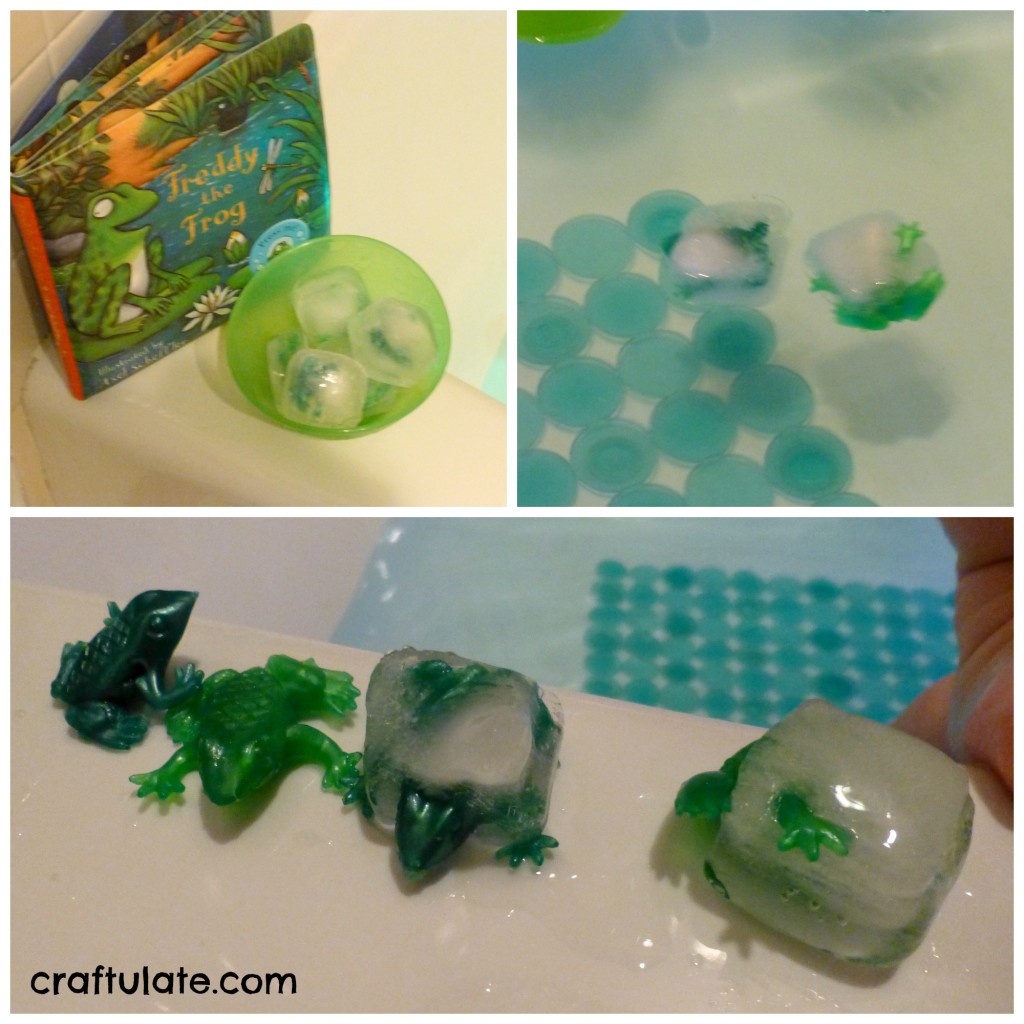 Frog Small World
The next day I added the remaining frog cubes to a bowl with some water and reused the craft foam lily-pads from the themed bath. I used food dye to colour some water beads green so that they looked (a bit) like frogspawn!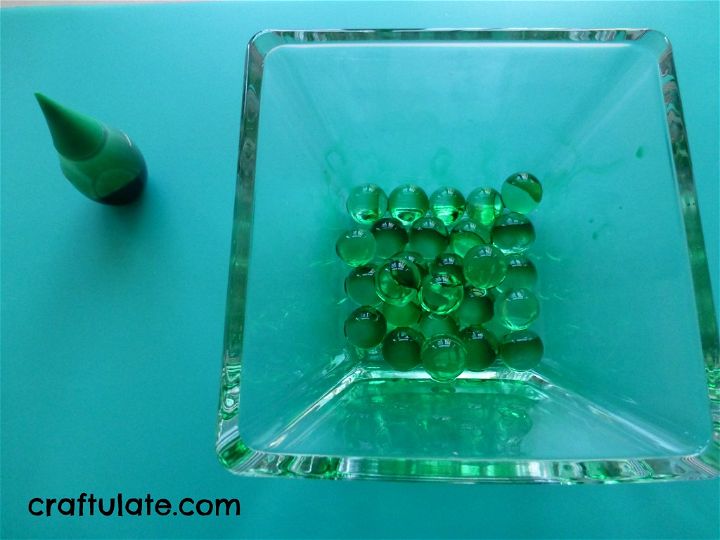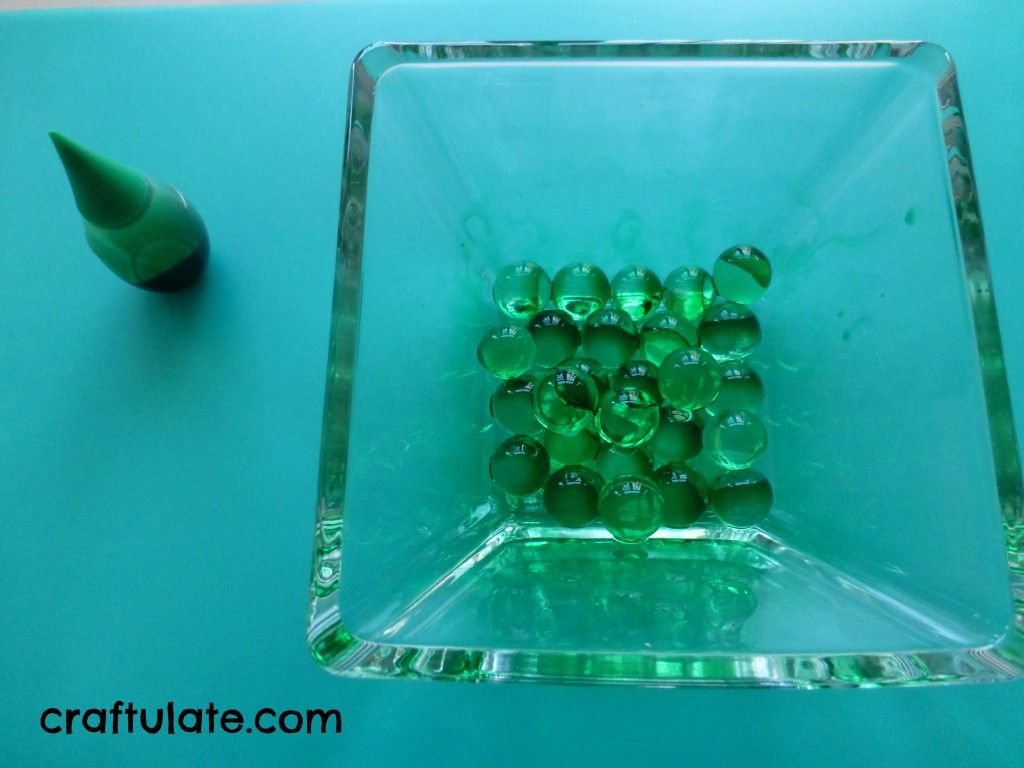 We took the bowl outside and let some of the frog cubes melt in the cold water, some out on the path. This would be a great science activity for older kids: which melts faster?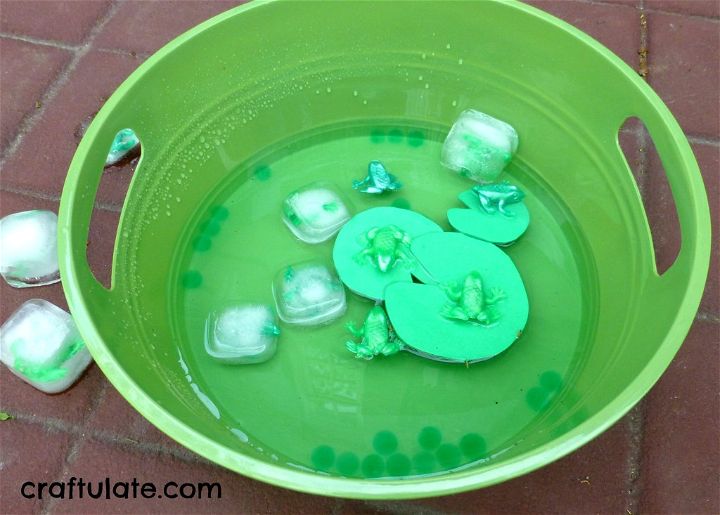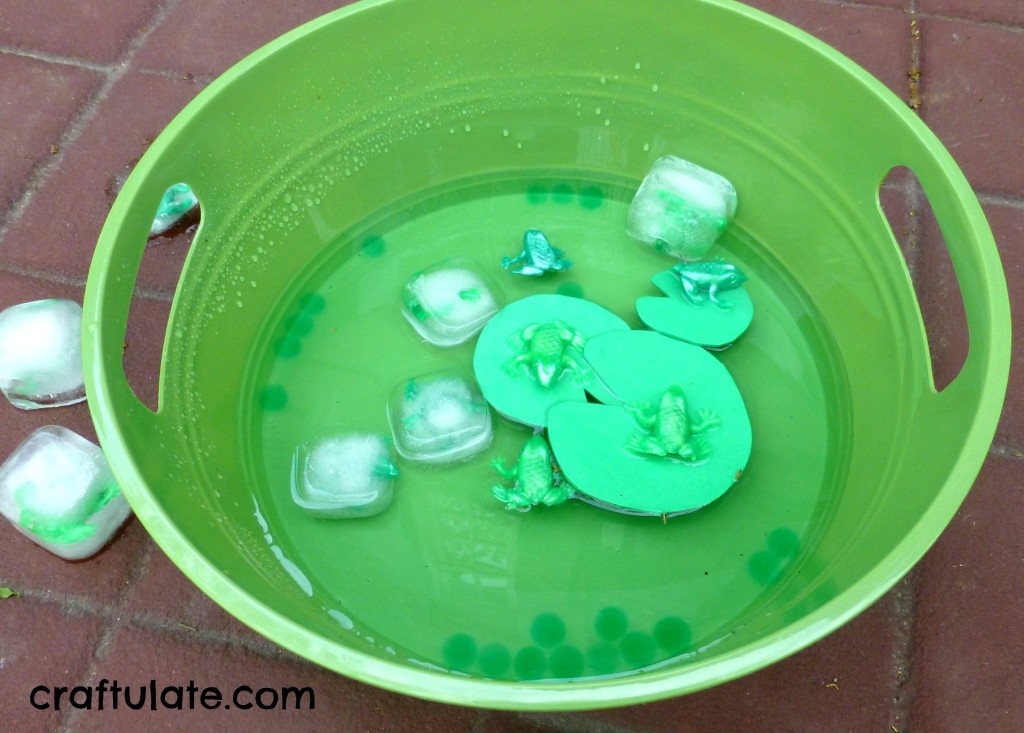 F enjoyed poking around in the bowl: prodding the frog cubes, squishing the water beads and then playing with the frogs once they had "emerged".