What could be better than playing with Christmas slime to celebrate the festive season?!?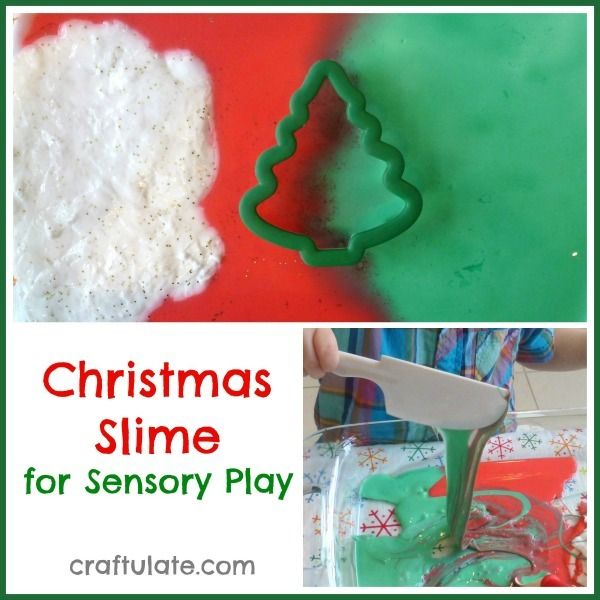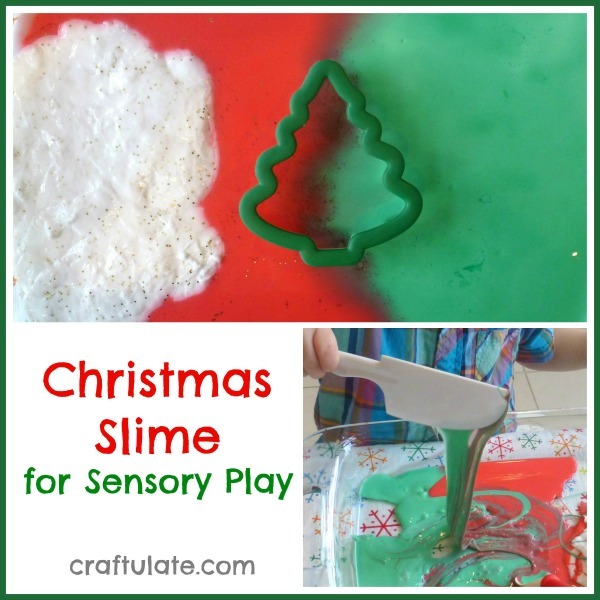 The following post contains affiliate links, which means that at no extra cost to you I can make a tiny bit of money to help support this blog. Thank you!
I based this Christmas themed slime on the same recipe as our candy corn slime:
I made three batches, colouring one red, one green, and leaving one white. To the red slime I added some cinnamon powder, to the green slime I added some peppermint essence, and to the white slime I added some loose gold glitter.
We actually didn't get to play with this the same day that I made it, so the different slimes had slightly melted together. I confess that I wasn't very precise with my measurements so all three were a slightly different consistency. Luckily, that just adds to the interest.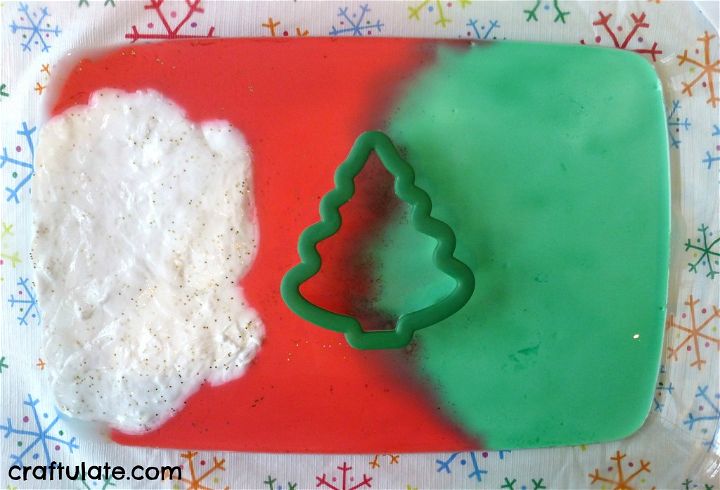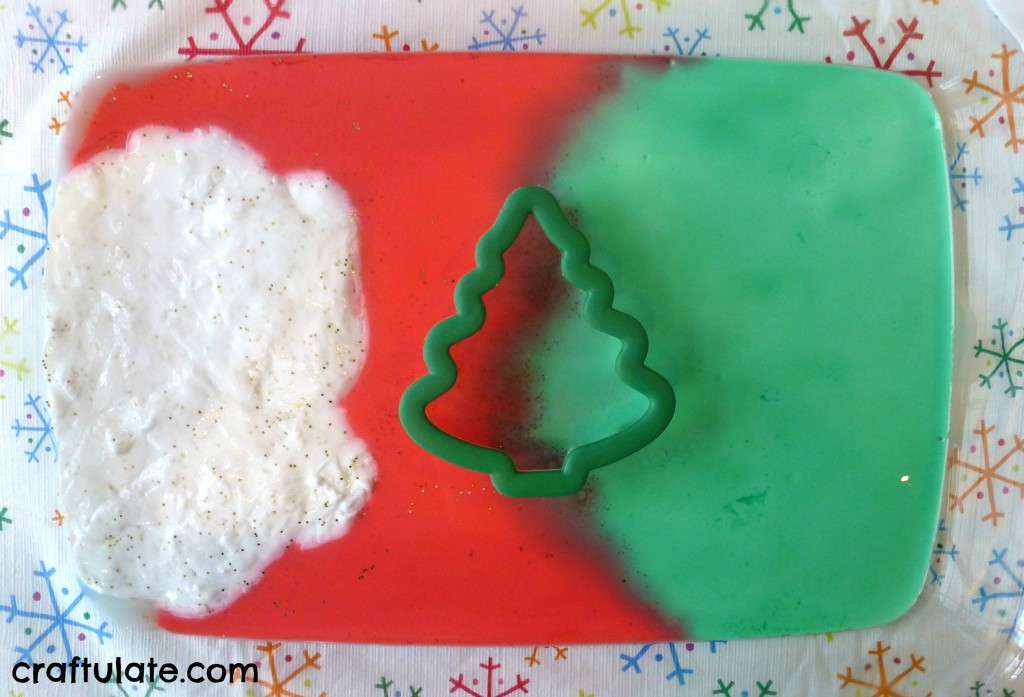 F spent a long time just pulling it up on a utensil and watching it gloop back down into the dish.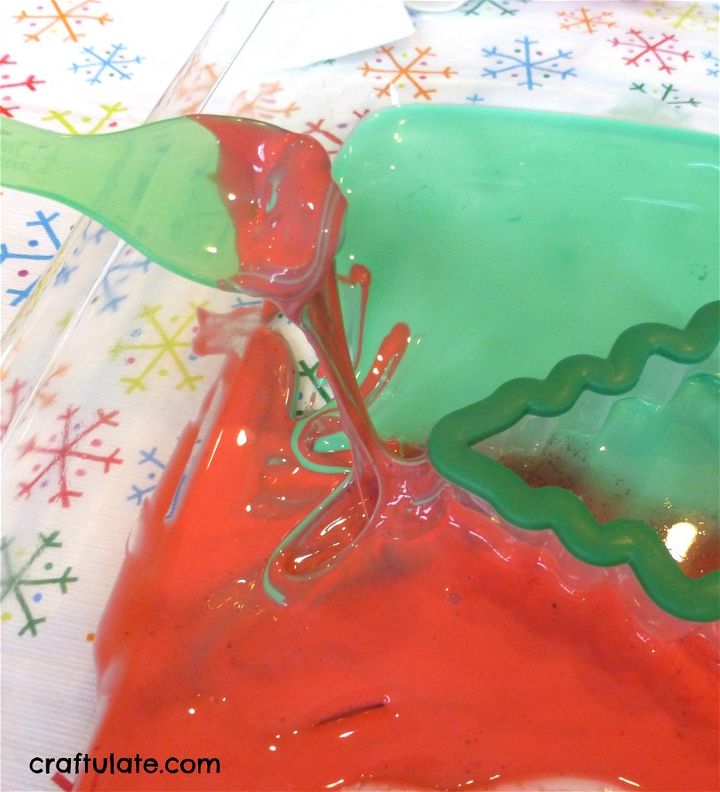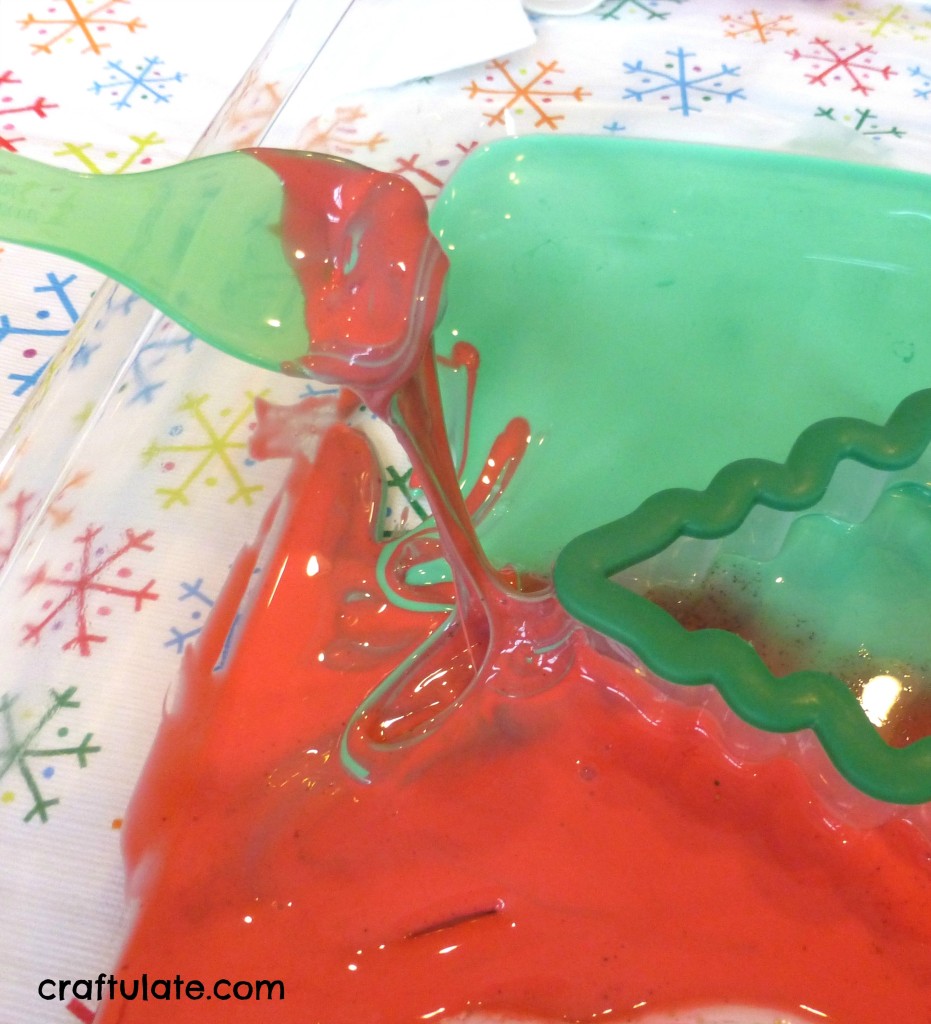 He wasn't so keen on the cookie cutter being in there so he removed it – rather dramatically!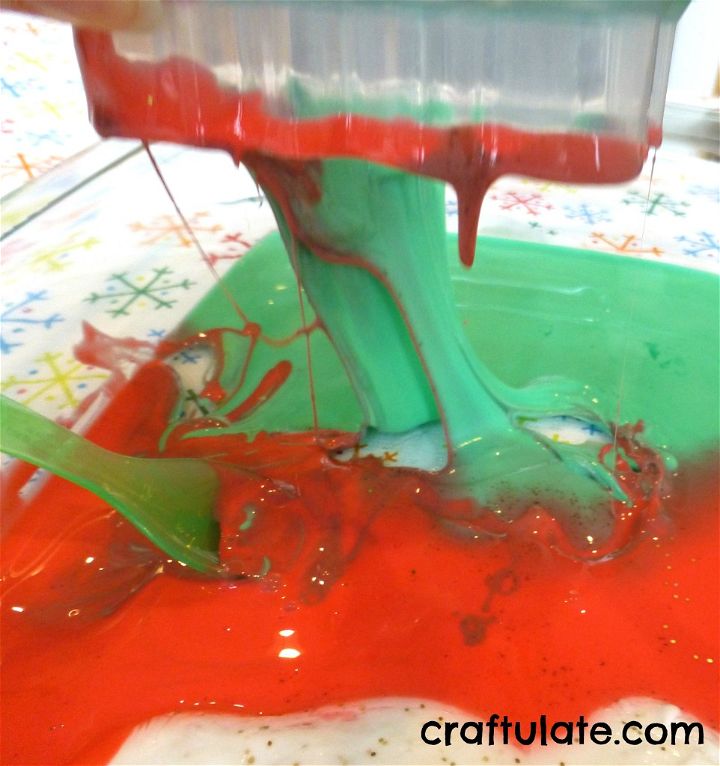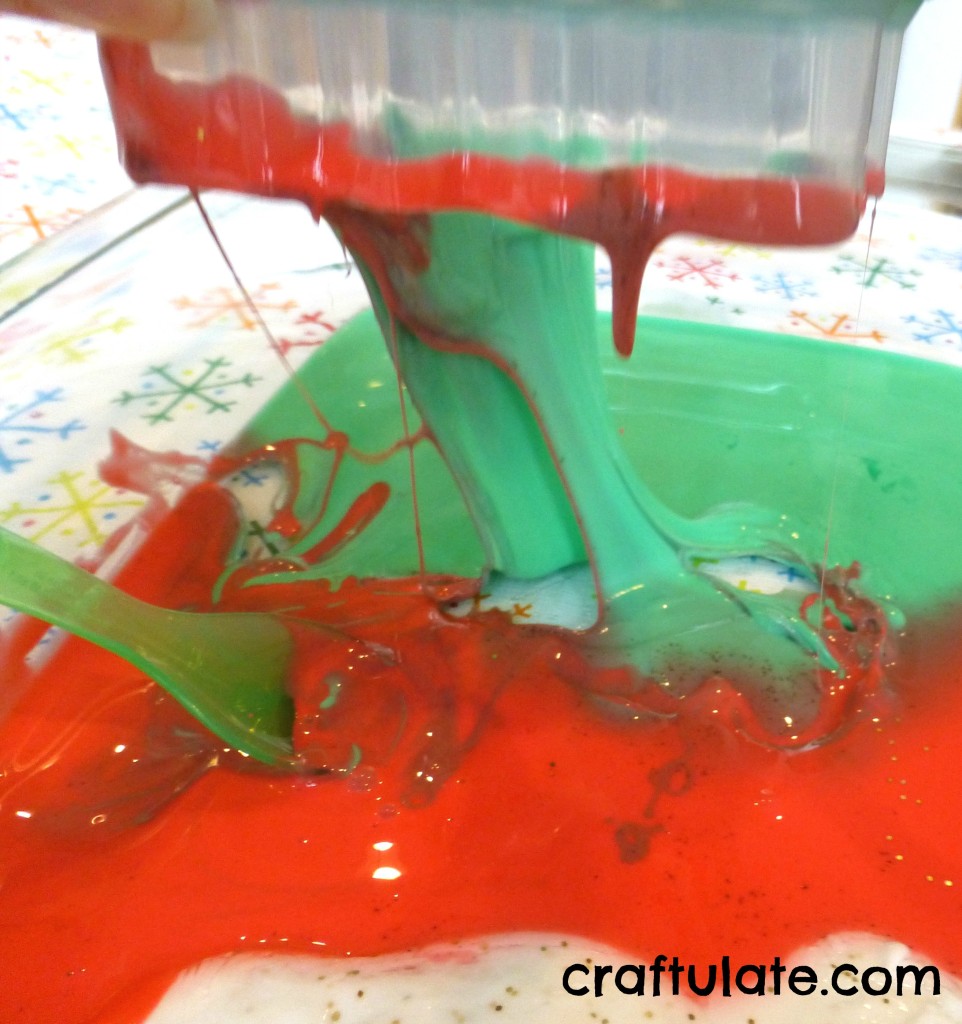 The slime is just fascinating to pull and play with.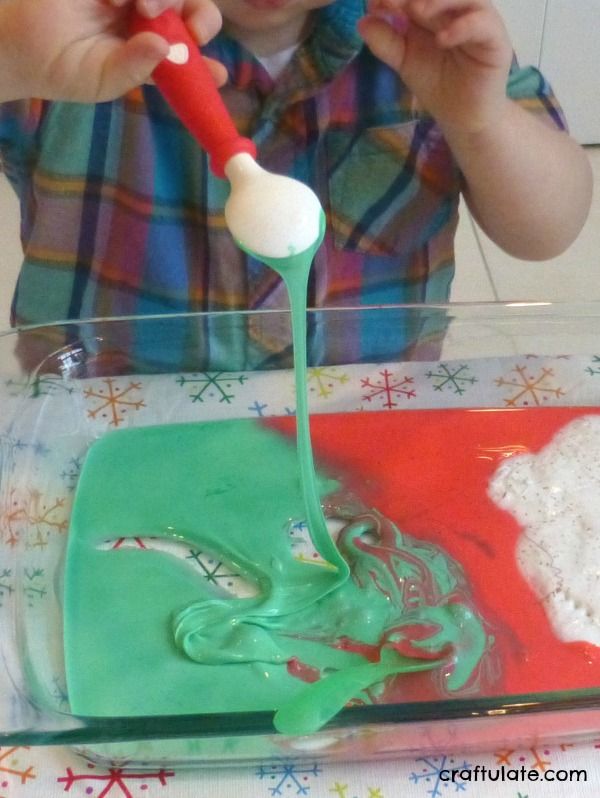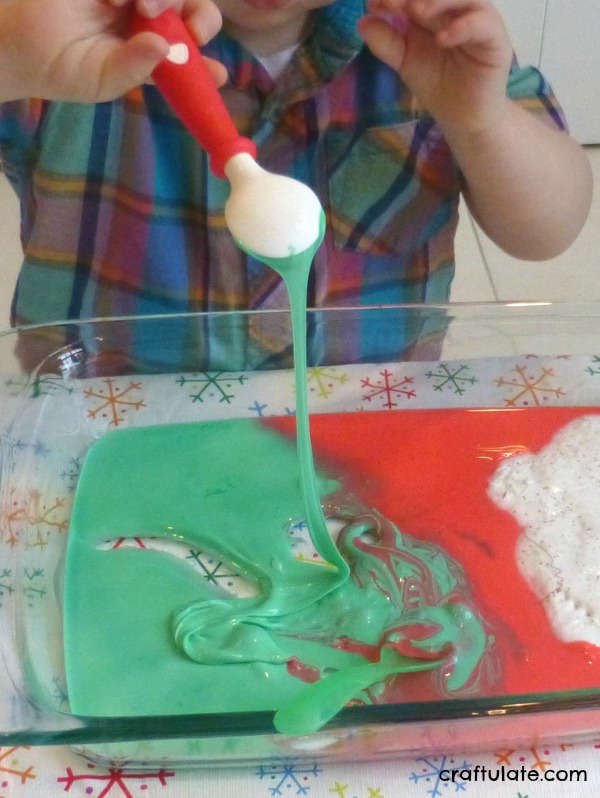 The white plastic spatula that I put out for him to use worked really well, as he could pick up larger amounts of slime.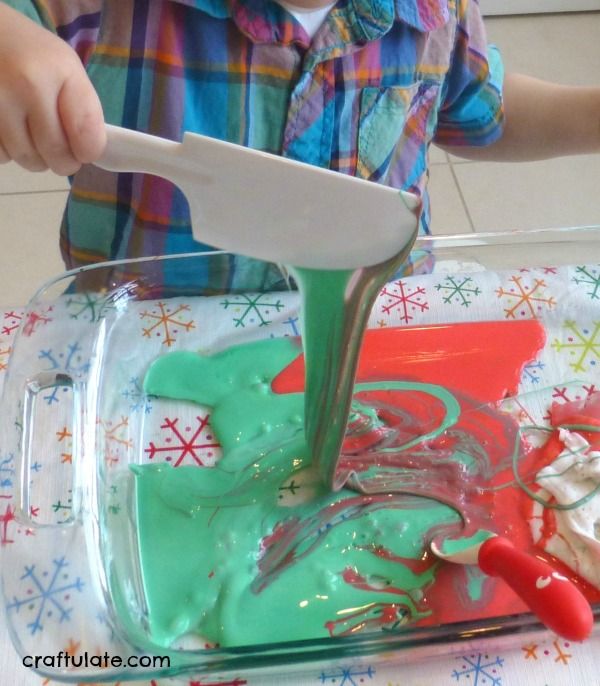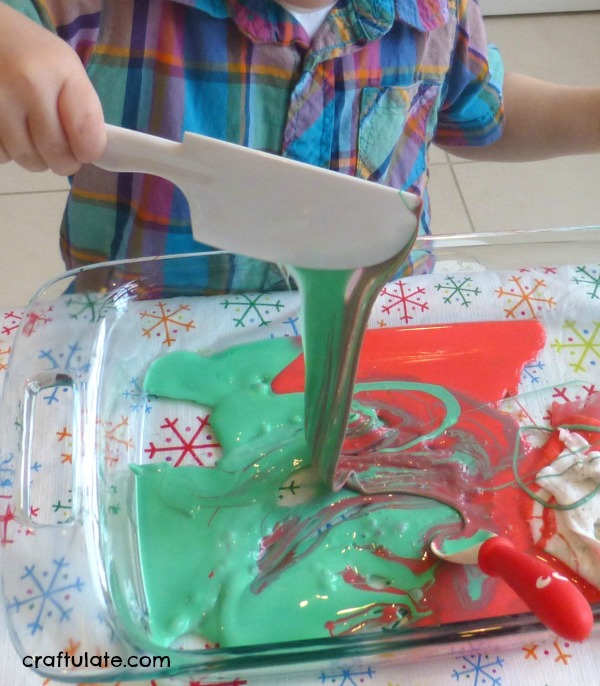 For once F even put his fingers into it! He wasn't keen, but at least he tried.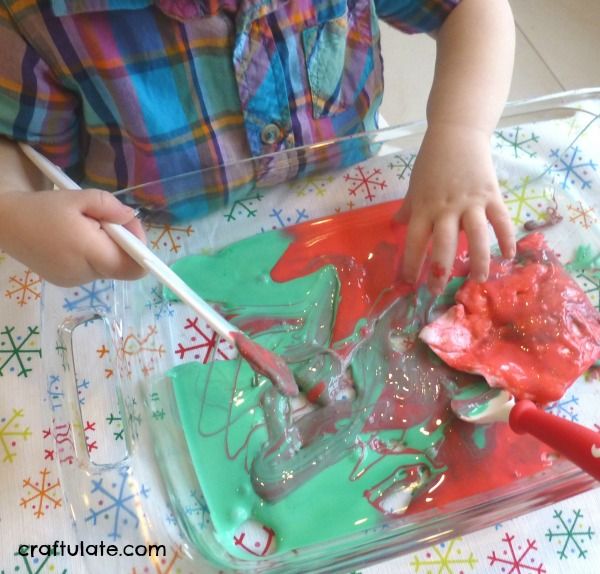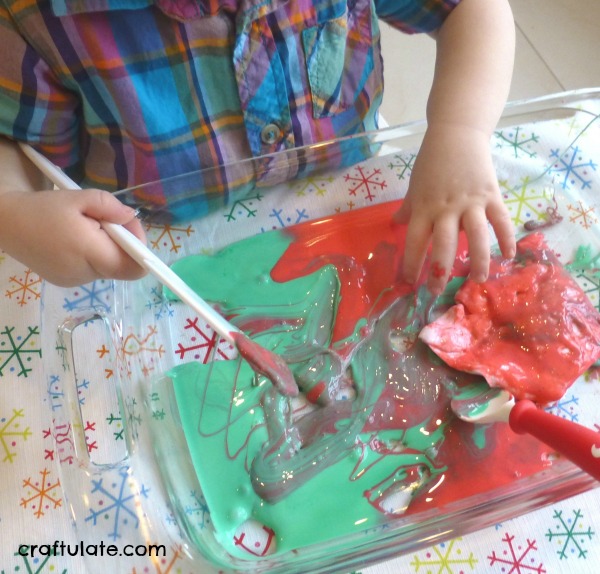 I don't think I put enough cinnamon powder into this Christmas slime because all we could smell was the mint – but that added a very nice fresh scent to the slime!
Important Note: If you recreate this slime please do not dispose of it down the sink as your plumbing won't like it!
Need help making some slime? Check out my How to Make Slime video! This version uses clear glue instead of white, but the method is the same.
Follow Craftulate's board Christmas and Winter on Pinterest.