This paper web activity is great for a rainy day and is great fun for all ages!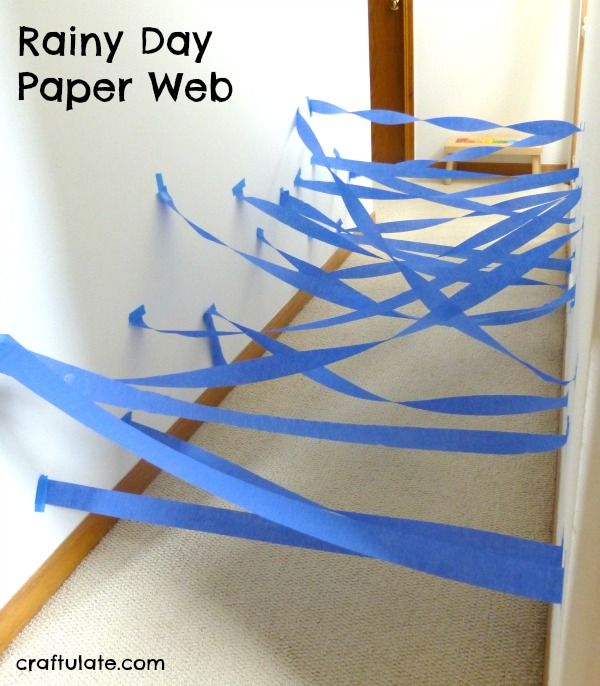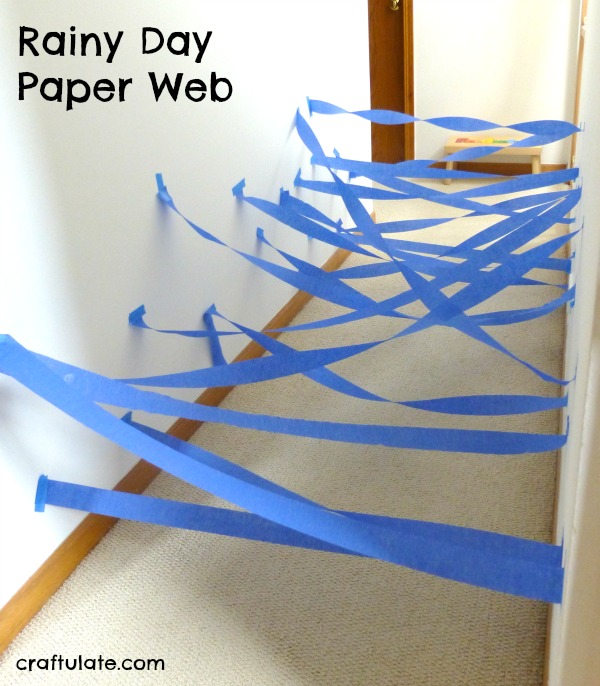 This is an idea I adapted from an activity where a parent taped crepe paper ribbons over a child's doorway on their birthday, so the child has to break through a paper web to get out of their room. But why wait for a birthday?!? This was a really fun indoor surprise activity for my son.
At the end of F's nap time, I used a roll of blue crepe paper and taped lengths of it at different angles to the hallway outside his bedroom door. I used blue painter's tape to secure it.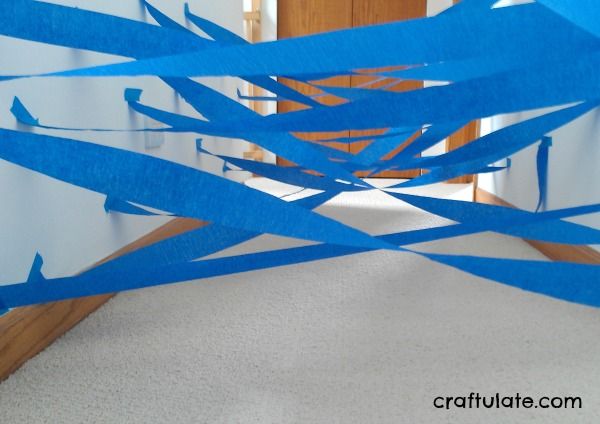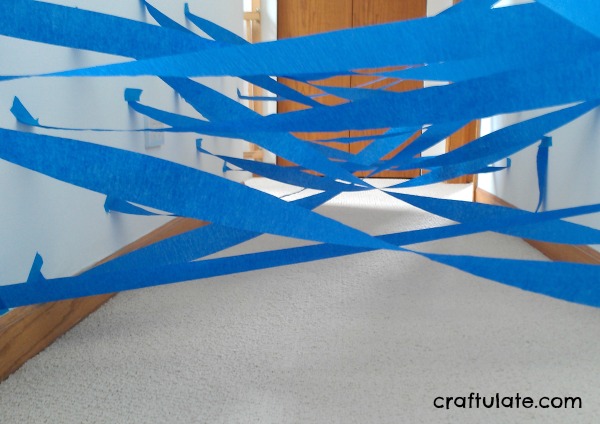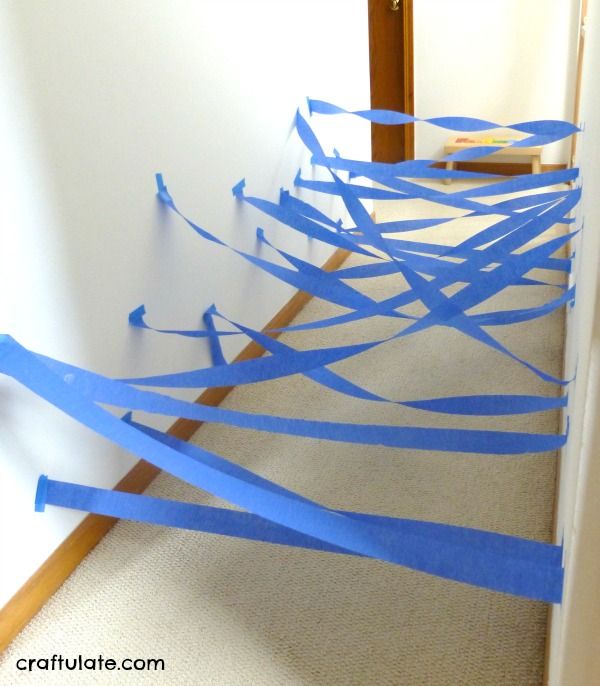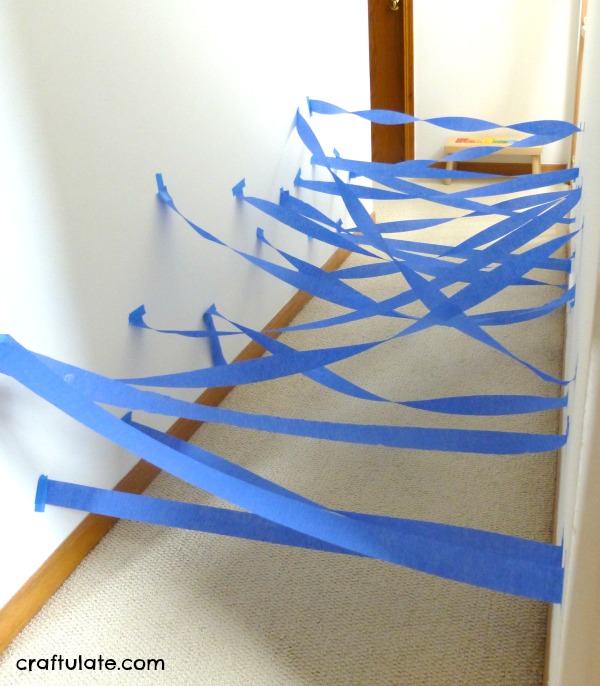 Then I got him up, and showed the paper web to him.
He was unsure at first what it was all about, but with Daddy at the other end he was determined to break through somehow! His first idea was to crawl underneath. Then I showed him that with a gentle tug, the paper would come down from the wall. I removed about four pieces for him and then he took over.
 We clapped and cheered when he finally broke through.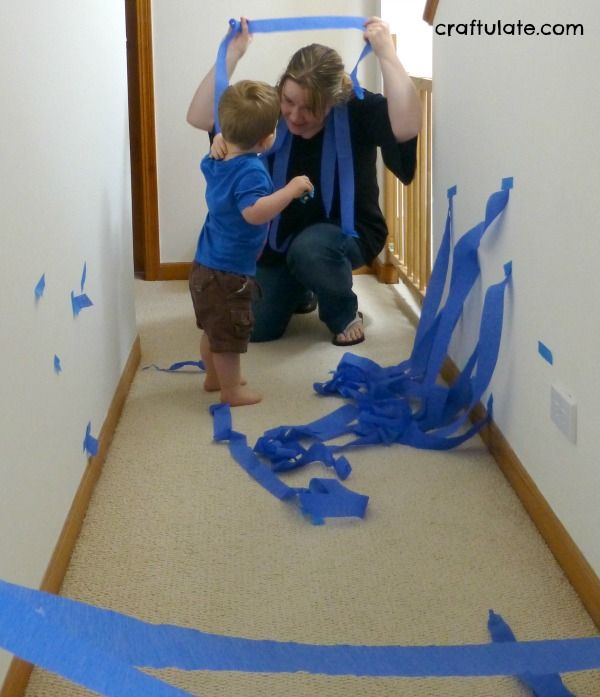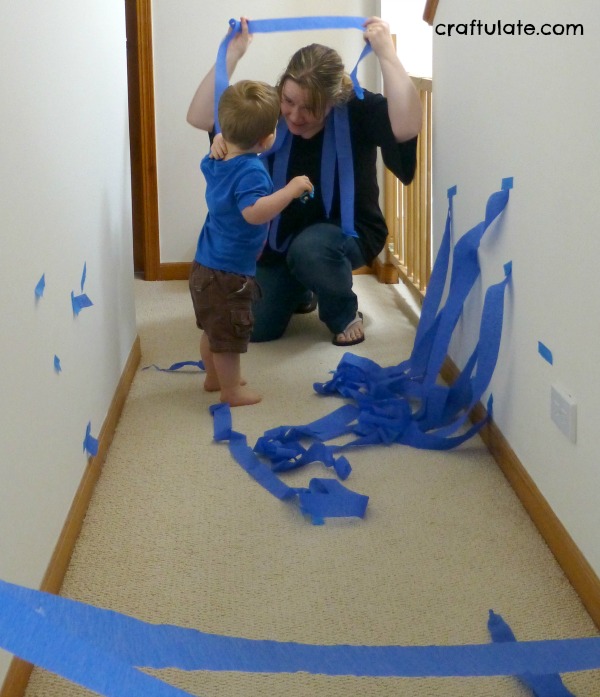 Then F went back and wanted to take all the leftover bits of tape down from the wall. 🙂 Then he asked for more – indicating that he'd like to do it again! Success!
[bctt tweet="Fun idea for a rainy day! Easy to set up paper web!"]
Most of the planned activities that we do are quiet sit-down-at-the-table type activities. It was so good to get physical!
This activity was part of our Blue Crafts and Activities week.