Memorial Day is a special occasion, and just around the corner, it's time to start thinking about fun ways to entertain your younger family members. Whether you have small preschoolers and toddlers, or elementary students that need a little guidance, these memorial day crafts for kids offer everyone in the family an enjoyable way to celebrate and remember those who have served our country. Plenty of easy memorial day-themed crafts and activities are available below, ranging from simple step-by-step instructions for preschoolers and kindergarteners to more challenging activities for elementary students.
Memorial Day is the perfect time to celebrate and honor those who have served our country while also having fun with your family. Whether you are looking for crafts that kids can do at home or activities they can participate in outside, we have something just right for you! From patriotic-themed art projects to creative scavenger hunts, these 25 easy Memorial Day crafts and activities will help your little ones learn about the holiday's importance while also having a blast.
These simple memorial day crafts for kids require minimal supplies and use materials like construction paper, glue sticks, markers and other craft items you likely already have on hand. Young children will love making decorations for their homes as well as designing their own American flags – encouraging creativity without taking up too much of your time!
Can't make it outdoors? We even included some indoor memorial day activities that parents can use to keep the kiddos entertained. Our top picks include kid-friendly recipes using red, white & blue ingredients and classic memory games that test knowledge of U.S. history facts. Keep scrolling to discover which 25 easy memorial day crafts and activities for kids are surefire crowd-pleasers!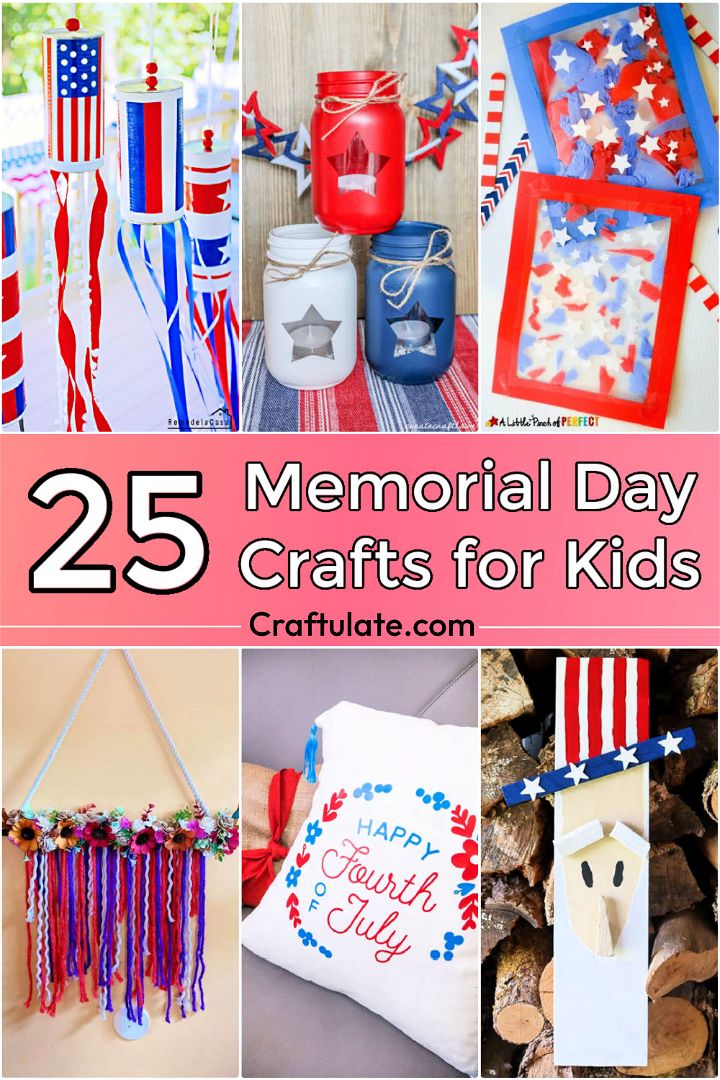 Easy Memorial Day Crafts and Art Activities for Kids
With Memorial Day quickly approaching, parents look for easy memorial day crafts and activities for kids. Fortunately, our list of fun memorial day craft ideas that are suitable for preschoolers, toddlers and kindergarten students, as well as elementary school aged children! From memorial-themed flag coloring pages to simple decorations like memorial day wreaths and even activities like setting up the gear for a family picnic, these can spark enjoyable learning opportunities for your children. Plus, almost all of these memorial day crafts for kids come with step by step instructions so your kids can craft away with ease!
With this list of memorial day projects that evoke playfulness and creativity, kids of all ages can definitely find the perfect memorial day crafts to make the holiday truly special!
1. Pom Pom Bald Eagles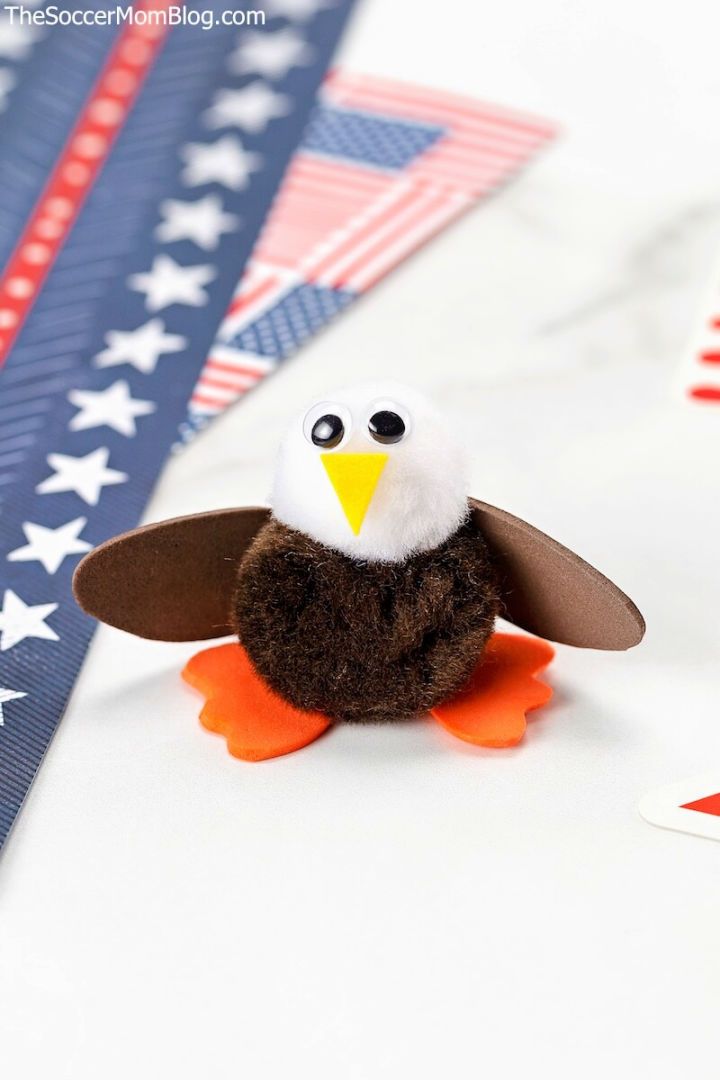 A DIY pom bald eagles are the perfect project for kids during the summertime! With craft foam sheets, large brown and white pompoms, a hot glue gun, glue sticks and googly eyes, your pom bald eagles will be ready to fly right off your patriotic garland.
Follow our step-by-step directions to craft these super cute DIY birds in no time. DIY projects like this can help engage children and lead them to creative thinking! So bring out your DIY spirit while crafting these charming pom bald eagles. soccermom
2. Patriotic Mason Jar Lanterns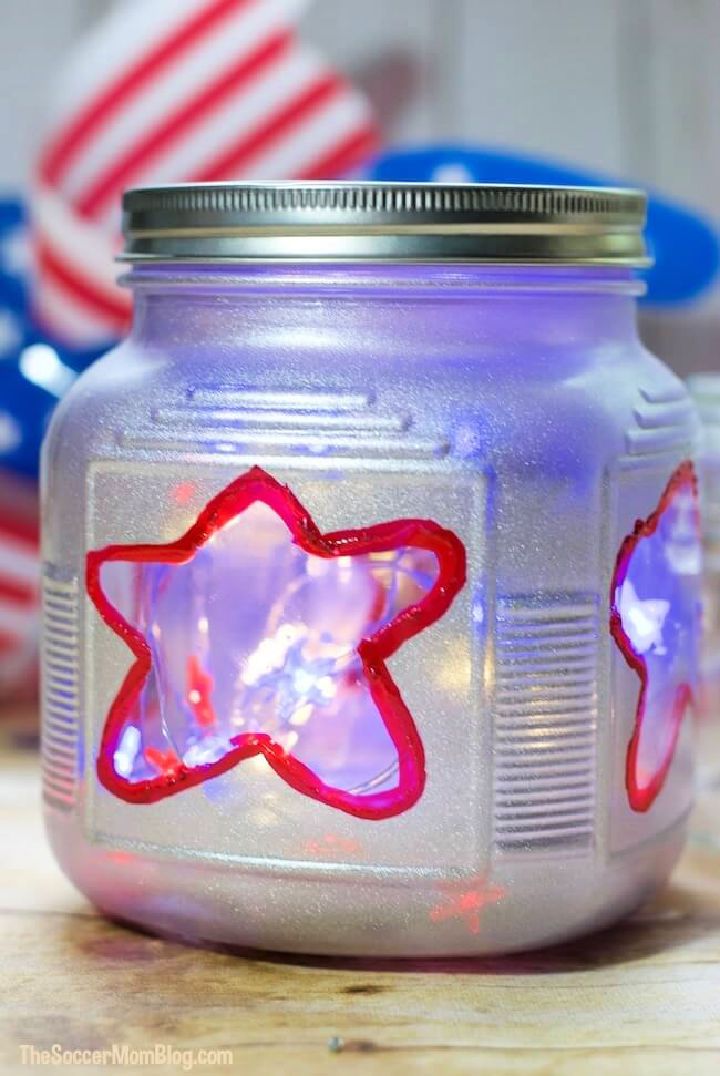 These patriotic mason jar lanterns make a perfect DIY project to spruce up your home decor or use as a fun craft with children. This DIY project has been around for years and can be used to commemorate any holiday, especially remembrance Day, thanks to the free poppy template.
It is easy, inexpensive, and requires minimal supplies such as colored cardstock, scissors, glue, pencil and the poppy paper flower template. DIY mason jar lanterns are a great way to create memories with loved ones while having fun during such special occasions. soccermom
3. Paper Poppy Craft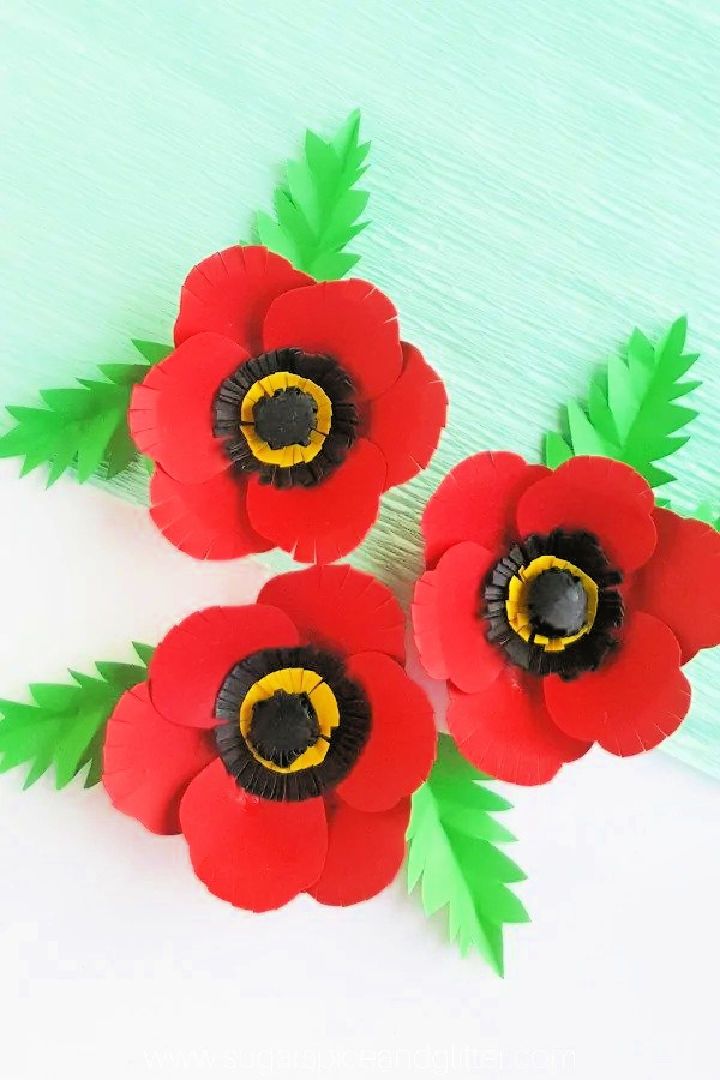 This fantastic DIY craft is perfect for parents, teachers, and crafters! This floral project is a perfect way to get kids and adults into the creative groove as you make DIY paper poppies. Not only that, but it's a fitting tribute to pay homage to remembrance day or memorial day.
For just a few dollars and with access to some simple supplies like colored cardstock, scissors, craft glue, pencil, and our free printable poppy template design – you can create a poppy craft in no time. Once the construction process is complete, these DIY paper poppies will undoubtedly become treasured home decor pieces! sugarspice
4. Pompom Flag Crafts for Kids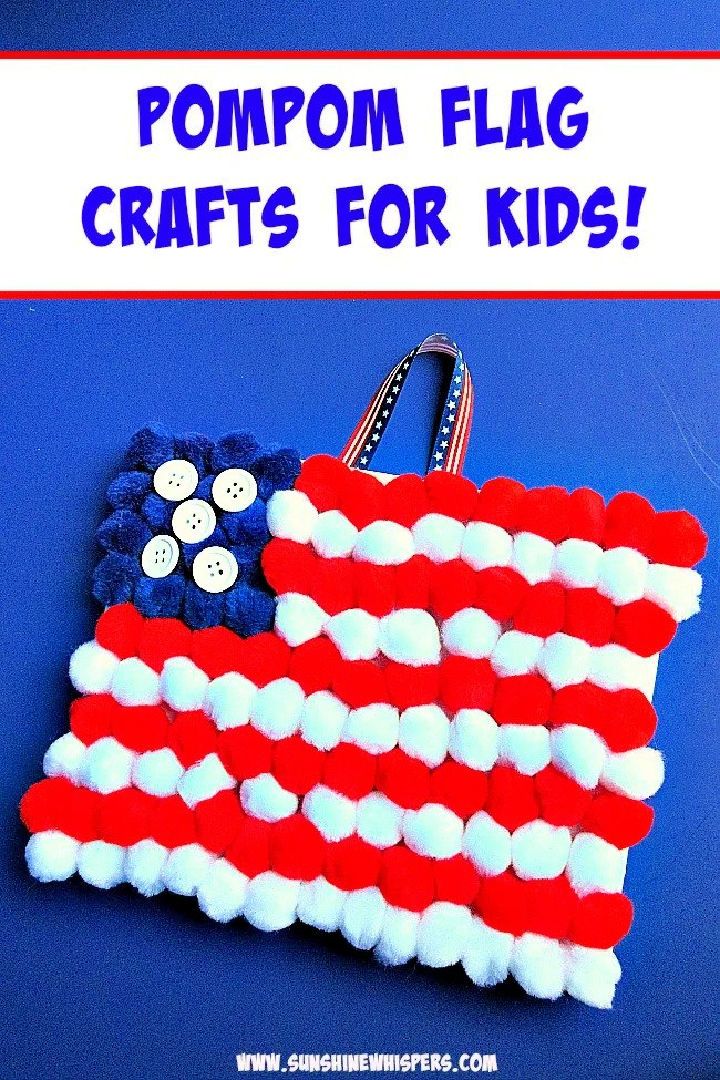 A flag craft for kids is a great activity for any rainy day or when you are looking for something new to spark the creativity of your kids. It only takes 20 minutes, and you only need simple supplies. Such as red, white, and blue pompoms, craft glue, an 8×10 size craft canvas, patriotic-themed ribbon and some white buttons.
With just a little guidance from an adult, your kids will have a great time making this cute DIY project. The result will be the cutest little flag they can proudly hang at home! This pompom flag craft is super easy and fun to help your children feel proud and creative. sunshinewhispers
5. DIY Patriotic Pinwheel Craft for Kids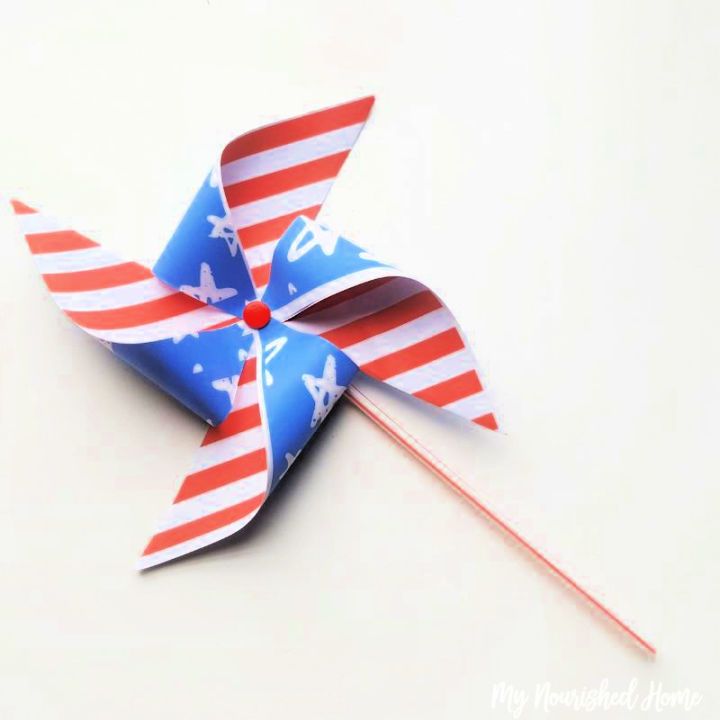 Celebrate your patriotism this season with a DIY patriotic pinwheel craft for kids. With just a few simple supplies, such as scissors, a brad, glue or a glue stick, a drinking straw and simple craft or printer paper, you'll have all you need to complete this project.
It's the perfect balance of entertainment and educational content: easy enough for elementary school-aged kids but challenging enough to keep older kids on their toes and help improve their cognitive skills. Let them exercise their creativity and make something unique—a bit more special than they could get with store-bought decorations. nourishedhome
6. Patriotic Sensory Bottle for Kids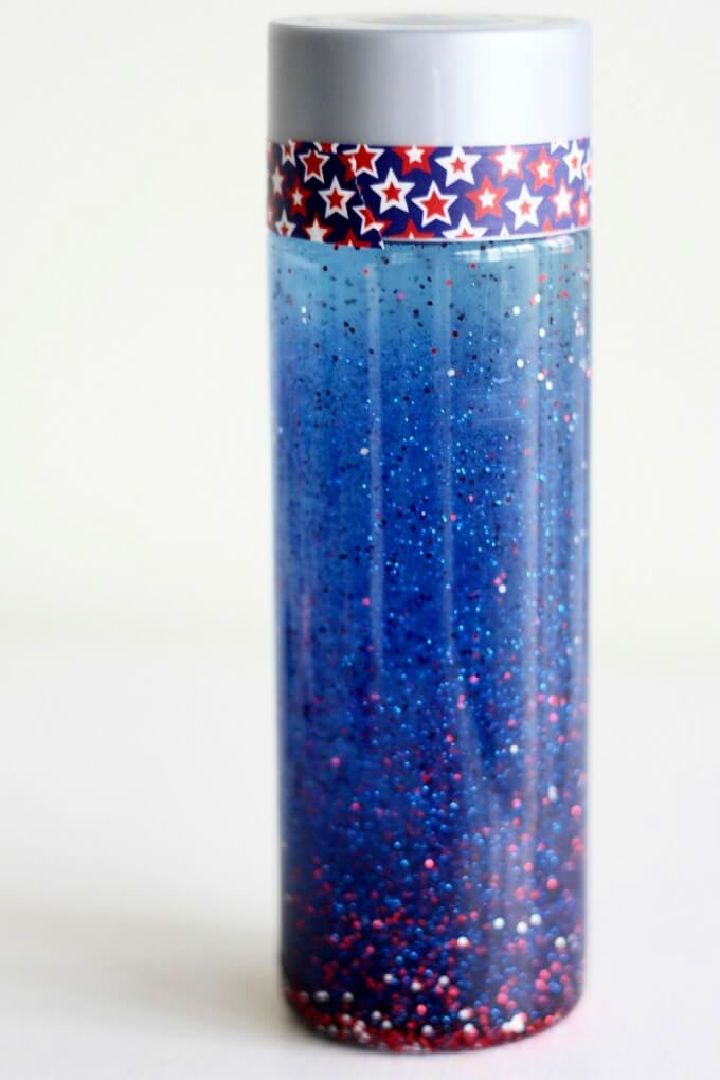 The perfect craft for spring and summer play, DIY patriotic sensory bottles are a quick and easy project to enjoy with your kid. Not only do they look like fireworks, but they're also incredibly versatile! You only need voss water bottles, blue glitter glue, water, red/silver glitter, and craft tape.
The end product is a stunningly vibrant sensory bottle that your little ones can use for educational purposes or to explore different textures. Let the creativity flow and have fun while creating the perfect DIY patriotic sensory bottle this warm season! littlehands
7. Patriotic Colored Rice Jars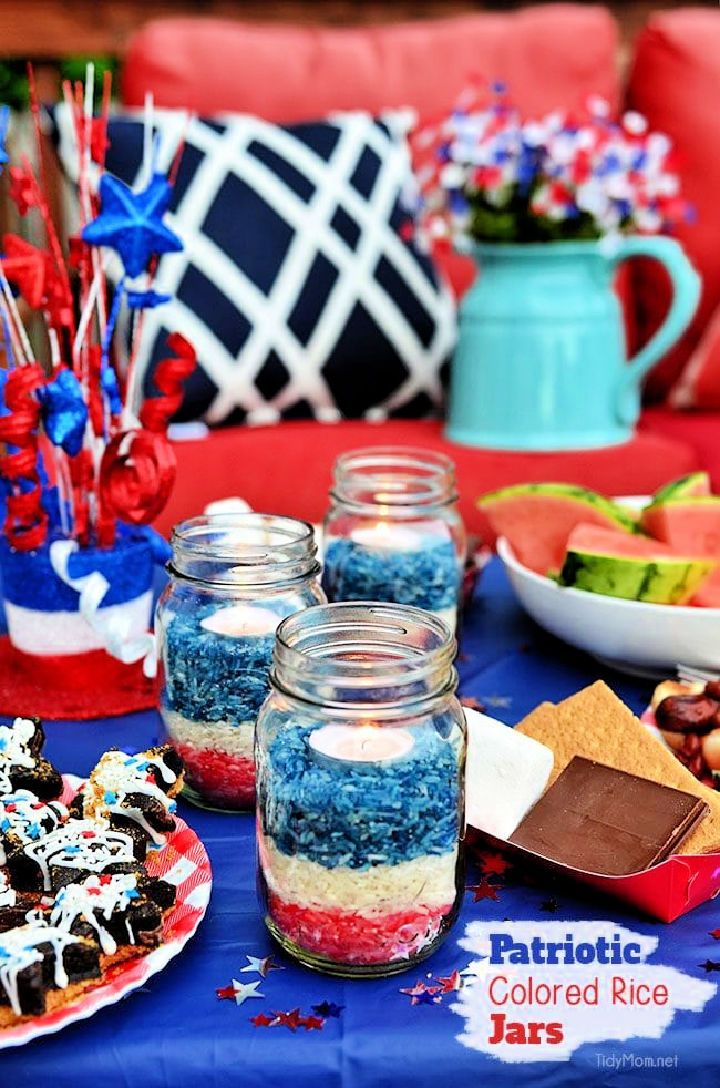 Get your kids involved in the Summer holiday fun with these easy DIY patriotic colored rice jars! All you need are rice, jars, candles, food color (red and blue), two glass bowls, two large sheet pans, two metal spoons and a measuring cup.
With just a few ingredients, you can create a glowing decorative centerpiece perfect for any summer table decor. These vibrant jars will make patriotic-hued figures dance when they are lit up with real candles. The best part is that this craft only requires 10 minutes of your time! Add your personal touch to make it uniquely yours, and marvel at how pretty they look during the day for an extra pop of cheer.
Let the kids help with this one for some festive family bonding! tidymom
8. Popsicle Stick American Flags – Memorial Day Crafts for Kids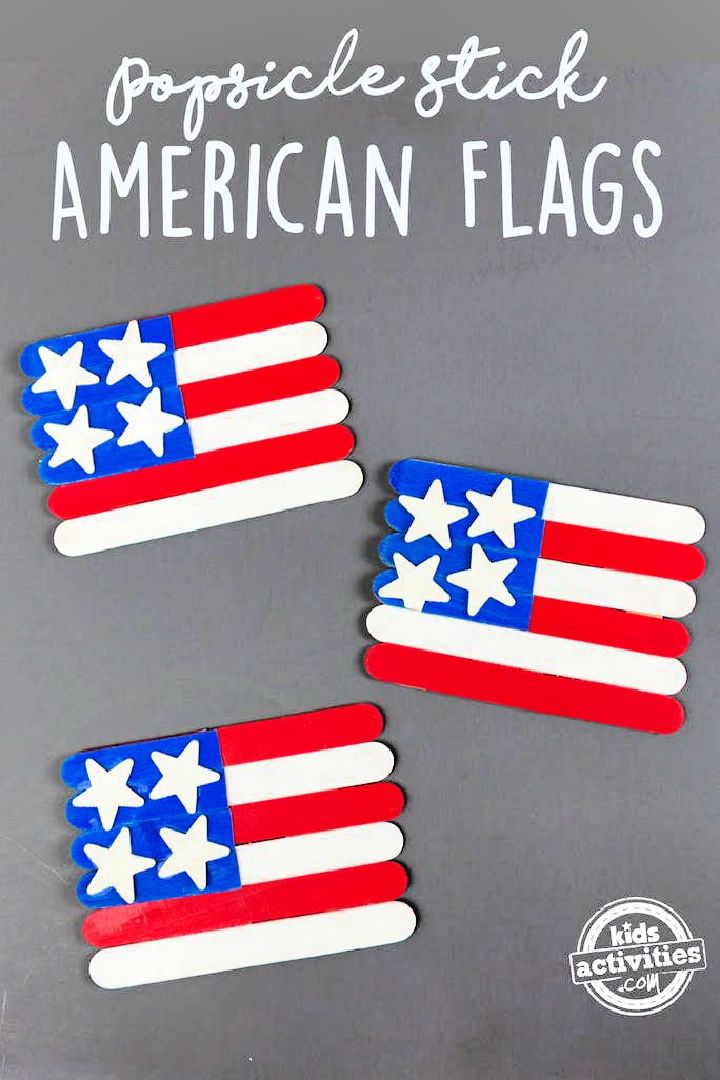 Create a DIY popsicle stick American flag craft for the many patriotic holidays throughout the year, including veterans day. This craft is quick and fun for kids of all ages. With just a few simple supplies such as jumbo craft sticks, wooden stars, craft paint in red, white, and blue colors, scissors, sponge brushes and mod podge – kids can create a festive decoration to celebrate any holiday.
The ease of this craft makes it a great way to commemorate occasions like veterans day in the classroom or at home with children who will love seeing their flag creations come to life! kidsactivities
9. Patriotic Suncatcher Kids Craft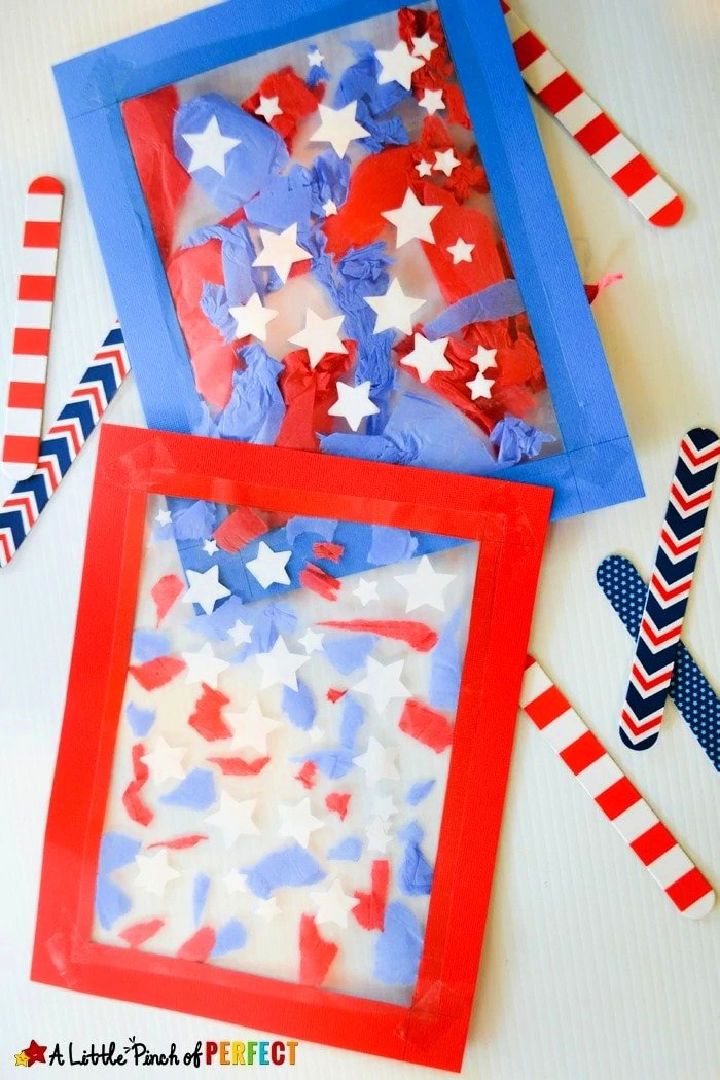 Fourth of July and memorial day are great excuses for an extra dose of patriotism! What better way to show it than by getting the kids involved in a creative new craft – a DIY patriotic suncatcher kid's craft! This unique project will add a special touch of festive fun to any celebration.
All you need is some red and blue tissue paper, craft paper, white craft paper, contact paper, white stars, a ruler and a pen. After cutting out flag-inspired designs from your supplies and placing them between two layers of clear contact paper, please sit back and watch as your creation glows like fireworks when it's in the sun! pinchofperfect
10. DIY Patriotic Windsocks for Kids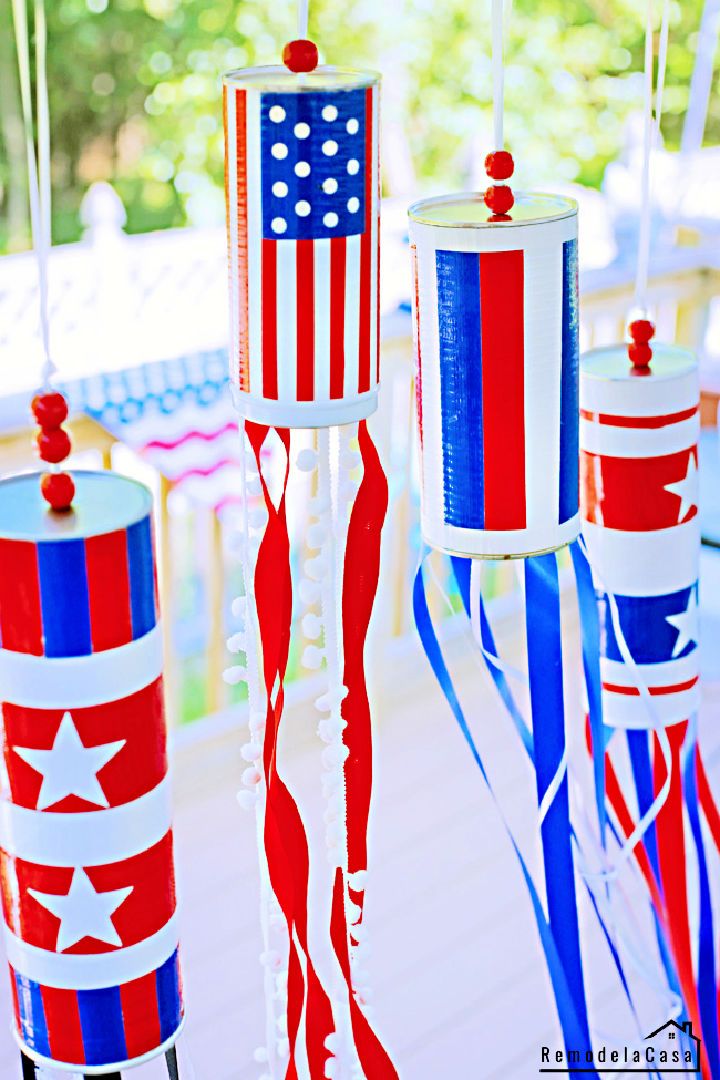 Looking for fun and easy Memorial Day crafts for kids? Check out this great selection of craft ideas that will keep them busy and help them celebrate the holiday! Make your holidays sparkle with this fun and creative DIY patriotic windsock craft. It's a simple project requiring minimal supplies and basic crafting skills, allowing families to come together to celebrate Memorial Day.
To make your windsocks, you'll need tube containers, duck tape in red, white, and blue color schemes, scissors, ribbons or paper streamers, a hot glue gun, an x-acto knife, and a ruler. Assemble the tubes and cut out stars or circles from the duck tape – whichever shape you choose will represent your patriotism perfectly. This is a great activity for all ages to take part in – have fun decorating your windsock with as many designs and elements as you'd like! remodelolacasa
11. Burlap Flag Pillow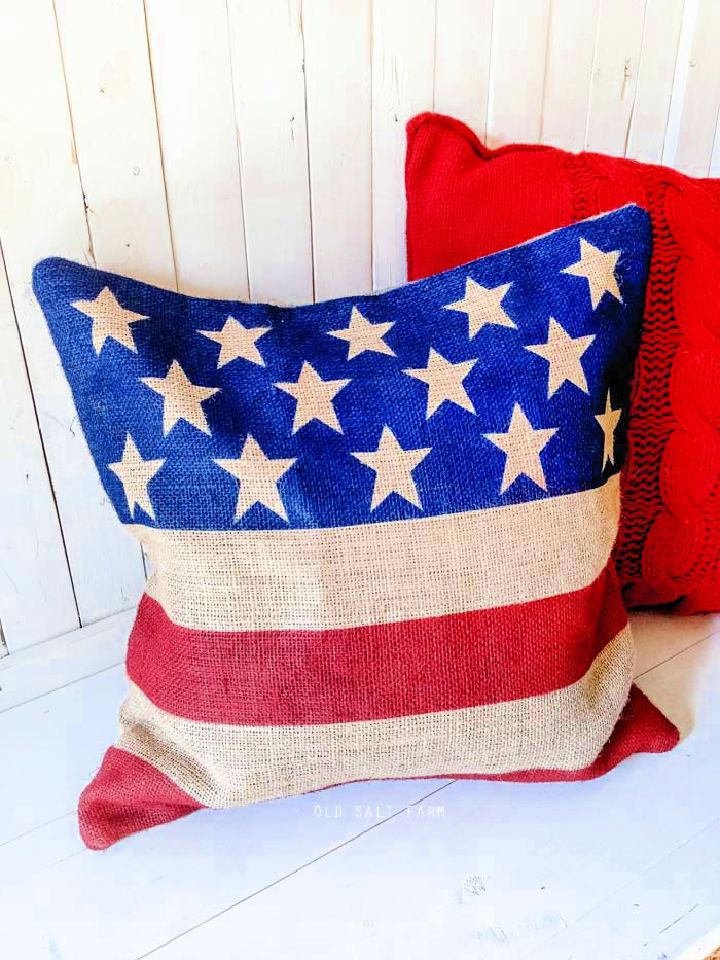 Create an easy yet darling burlap flag pillow to spruce up your front entry bench for all the patriotic holidays. It's a simple DIY project that requires minimal supplies: burlap pillow cover, painter's tape, vinyl stars or stickers, and spray paint or craft paint in red and navy blue. With these items, you can create a beautiful burlap flag pillow that looks great wherever it's placed! oldsaltfarm
12. 4th of July Paper Cone Wreath Craft for Kids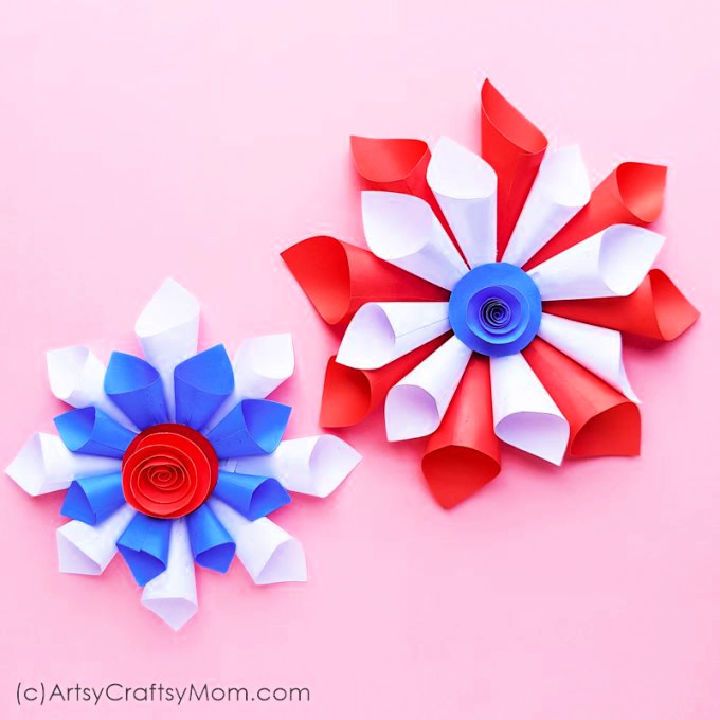 Create a sparkling DIY 4th of July paper cone wreath craft with simple supplies! Perfect your holiday decor in no time and make it your own. With minimal supplies like craft paper, a pencil, scissors, and glue, you'll have a homemade wreath of patriotic spirit to hang on your door or use as party decor.
Get creative and make it sparkle with other decorations – add beads and glitter or incorporate an American flag stencil into the design. Whatever your choice may be, have fun and make memories while you decorate your home in time for independence day! artsycraftsy
13. DIY Paper Fireworks for Kid's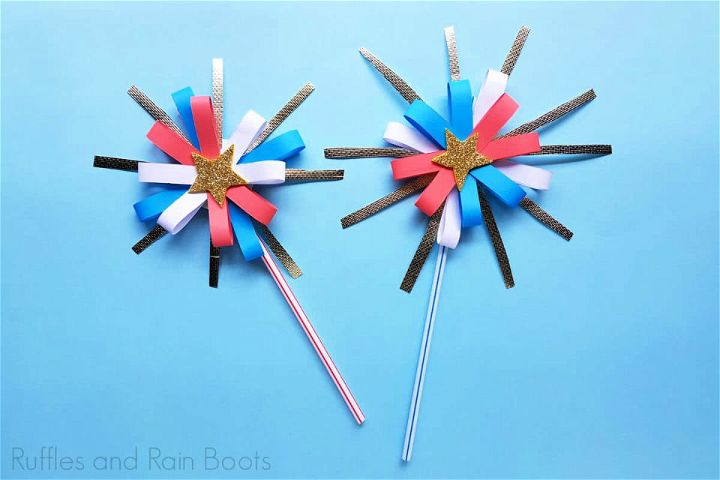 This paper fireworks for kids provide a fun and safe activity for the 4th of July. With only a few simple supplies, such as colored craft paper, straws, glue, ribbon and gold glitter foam stars, these decorations can be completed in 15 minutes for just $3.
DIY paper fireworks can make an eye-catching centerpiece when put in a mason jar, perfect for kids captivated by colorful fireworks but afraid of real ones. Celebrate this independence day with DIY paper fireworks that will bring joy to all your guests! rufflesrainboots
14. Fourth of July Pillow Cover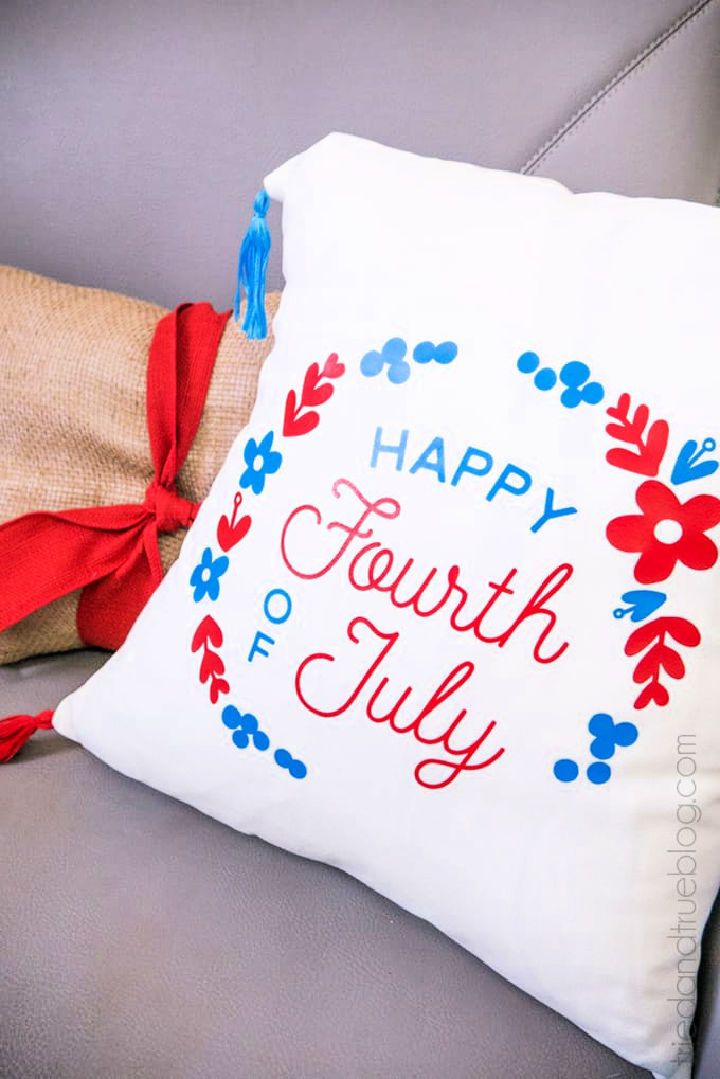 A DIY fourth of July pillow cover is the perfect way to add effortless holiday flair to your home. They don't require a lot of time or money! All you need is iron-on vinyl, embroidery floss, an upholstery needle, and a digital cutting machine. And you can make one in 15 minutes for less than $3!
These pillows are perfect for kids, especially if they're scared of fireworks. You can put them in a jar for an easy festive centerpiece at your 4th of July BBQ. These pillow covers are the perfect project for anyone looking to add celebratory spirit to their home quickly. triedandtrue
15. How to Make a Jumbo Yarn Tassel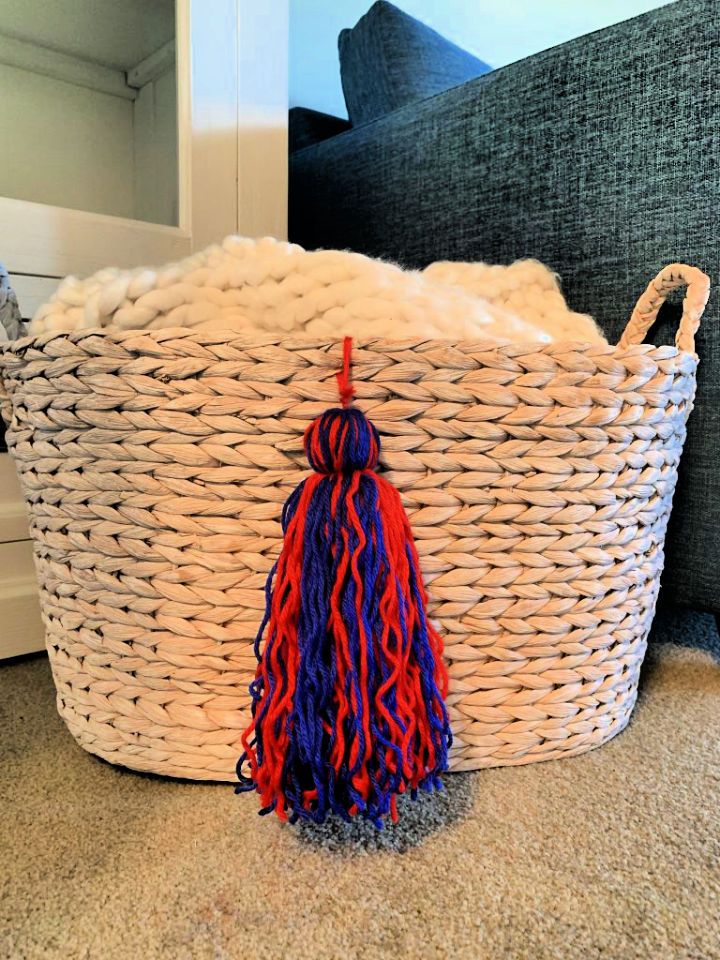 Making tassels is especially fun because you get to do it yourself, and you can choose the color of yarn and other elements that express your style. DIY jumbo yarn tassels are an easy and enjoyable way to give your home decor a personalized flair. These jumbo tassels for a blanket basket give a bit of patriotic flair with the red, white, and blue yarn I chose.
Best of all, this DIY project only took me a few minutes to complete – no sewing or cutting necessary! What's more, with DIY jumbo yarn tassels, you can have awesome personalized pieces for your home and make them your own by making these jumbo red, white and blue tassels to put around for memorial Day to show my patriotism. All required are simple supplies such as large yarn skeins and scissors; anyone can create DIY jumbo yarn tassels! albiongould
16. Rustic American Flag From Wood Scraps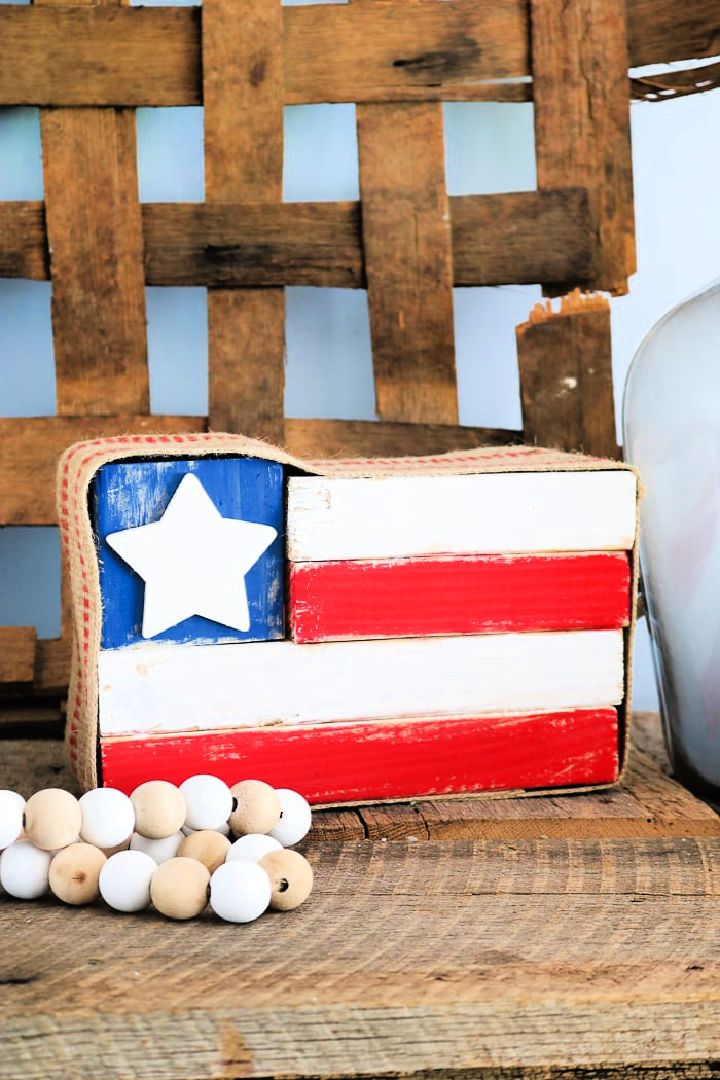 DIY-ing a rustic American flag made from wood scraps is the perfect way to show American pride while upgrading your DIY skills. On a budget? No problem! With just a few simple supplies like 2×4 pieces, paint in red, white and blue, wood star, glue and other optional decorations such as burlap ribbon or chair webbing and twine, you will have the perfect patriotic craft in minutes.
Hang it up on your mantel or add it to your outdoor table as an eye-catching centerpiece this summer; either way, you can proudly display your DIY rustic American flag from wood scraps in your farmhouse-style home. countrycottage
17. Uncle Sam Decorations from Scrap Wood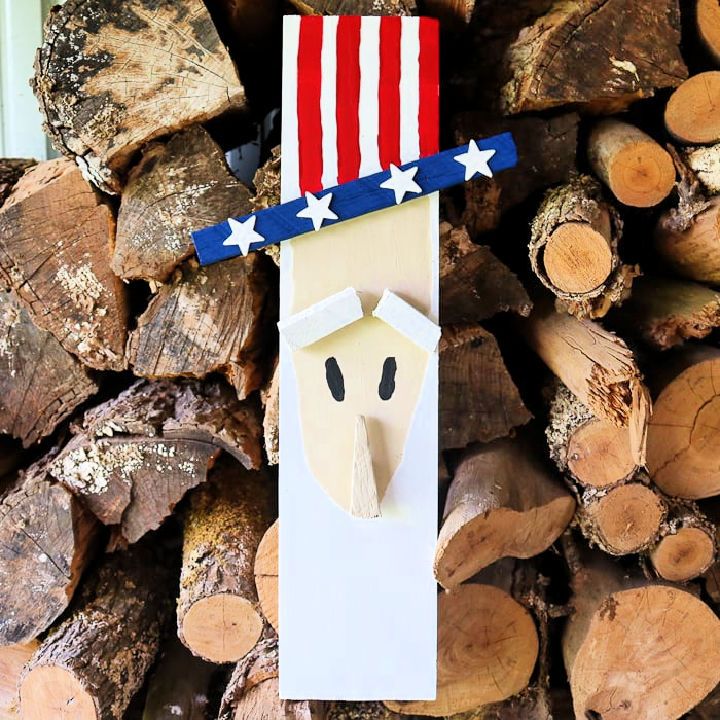 Decorations from scrap wood are a quick way to add instant patriotism to your home. Perfect for adding that extra touch of Americana for memorial day, DIY uncle sam decorations can be made with simple supplies such as scrap wood, paint in red, white, blue, black and skin tones, wood stars, paintbrushes, wood glue and nails.
A great DIY project for craft lightning – 15-minute patriotic crafts – These decorations can look great by your front door or even on top of your mantel and are the best way to use the scrap wood you may have lying around. This easy DIY project also makes wonderful decorations for your porch or patio, so why not give uncle sam decorations from scrap wood a try today? countrycottage
18. 4th of July Party Rocket Favors for Kids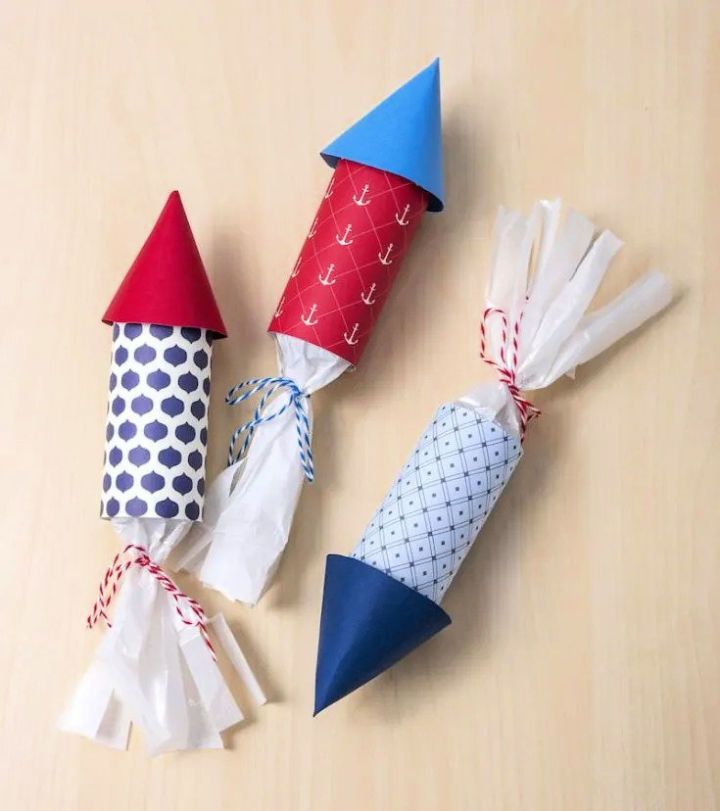 These rocket favors can add an extra spark to your independence day celebration! They are easy to make, using mostly recycled materials such as cardboard tubes and patriotic-themed scrapbook paper.
This project requires simple supplies like cardstock, tissue paper, baker's twine or ribbon, double stick tape or a tape runner, a hot glue gun, scissors, pencils, rulers and glue dots. These DIY 4th of July party favors will be perfect for the celebration, and anyone can make them a great family DIY project! diycandy
19. DIY Patriotic Macrame Wall Hanging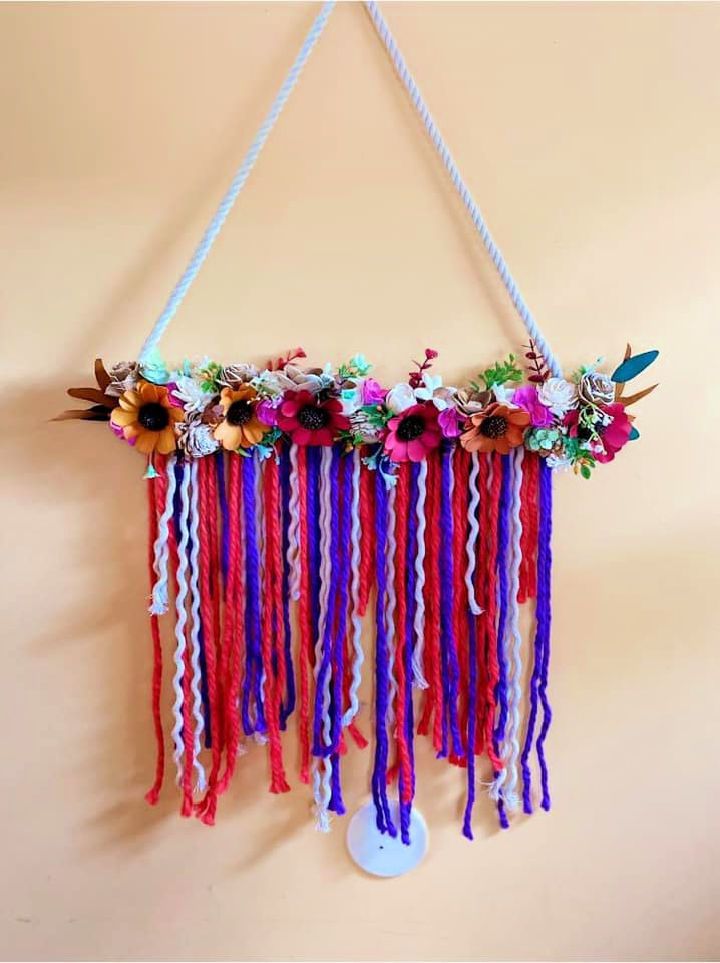 DIY enthusiasts, this one is just for you! Create a DIY patriotic macrame wall hanging to bring a special touch of patriotism to any holiday event. All you need is some red, blue, and white yarn and a stick or wooden dowel. Just knot the yarn around the dowel in different arrangements until you get the desired pattern and width.
To add extra decorative elements, use craft glue to attach any pieces, such as flowers, that you desire. This beautiful DIY wall hanging will be a conversation starter at your 4th of July or memorial day barbecues! So go ahead and revel in the deliciousness of easy DIY success while saving money too! craftbits
20. Flag Mason Jar Candle Holder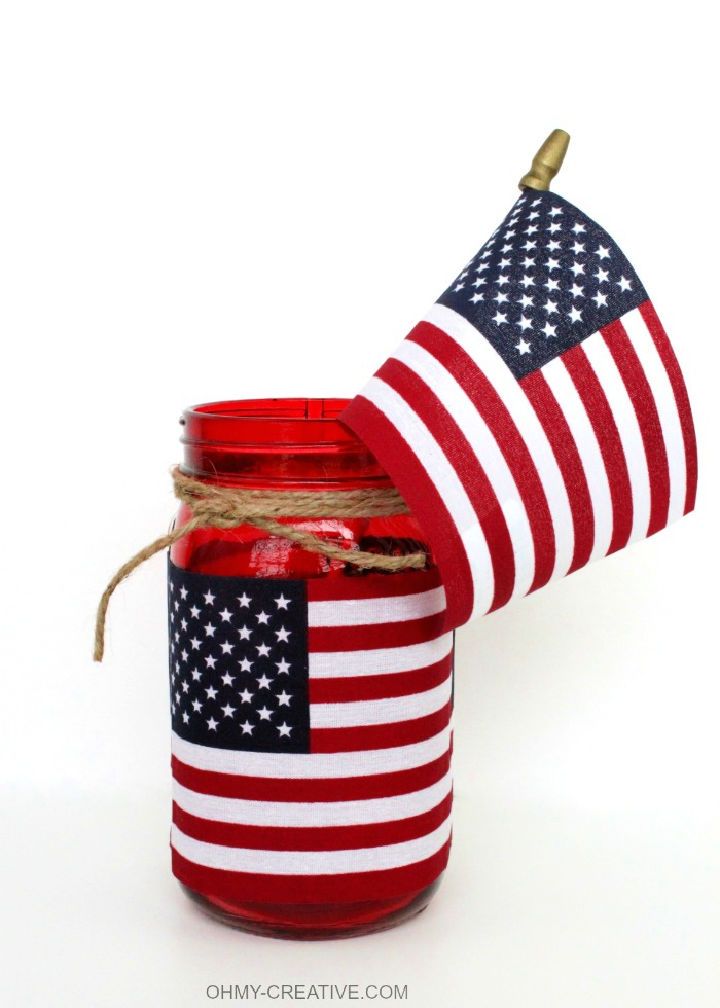 These flag mason jar candle holders are perfect for your summer DIY projects. They make a great centerpiece, bring out the patriotism of the season and add a personal touch to your home decor. Simple supplies such as red transparent mason Jars, mini-flags, jute and spray mount on joann fabric make for a super easy DIY project guaranteed to leave you with amazing results.
With this DIY, you don't just get one thing but two! The candle holder not only serves as a beautiful decorative piece but can also be used as a vase by adding flowers. Help bring out your family's patriotic spirit with this DIY flag mason jar candle holder – a lovely double-duty decoration! ohmycreative
21. Patriotic Paper Lantern – Memorial Day Crafts for Kids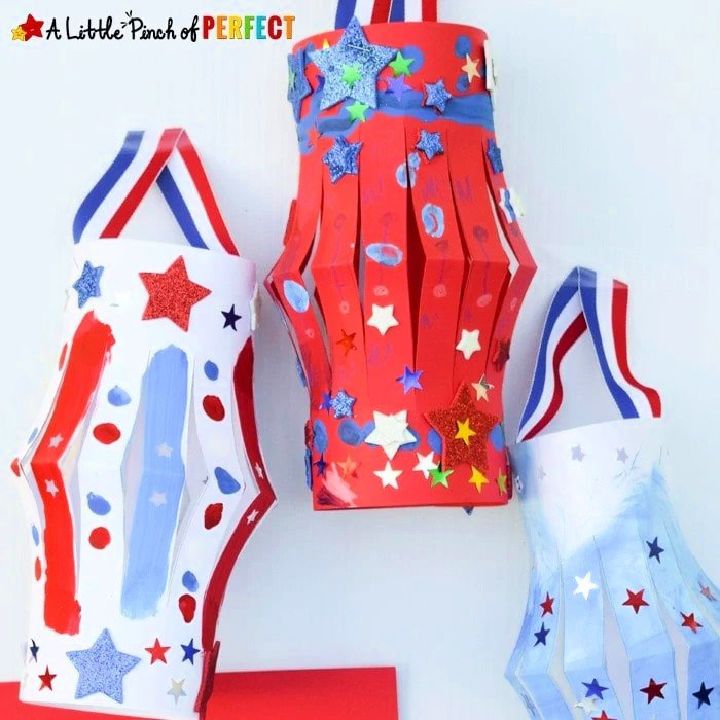 Are you looking for some memorial day crafts for kids? DIY patriotic paper lantern craft is a creative and easy craft that can liven up any celebration. This paper lantern craft makes it fun to honor the United States on labor day or the fourth of july.
Everything you need to get started is easily sourced – all you need is a free template, craft paper, paints, scissors, stapler/tape and some decoration options like stickers or hole punch outs! DIY crafts' beauty is that they are affordable to customize your decor and add a personal touch to special occasions. DIY investing some extra love into one of these memorial day crafts for kids for your next celebration. This project will be sure to make your big day feel extra special! littlepinch
22. Patriotic Windsock Craft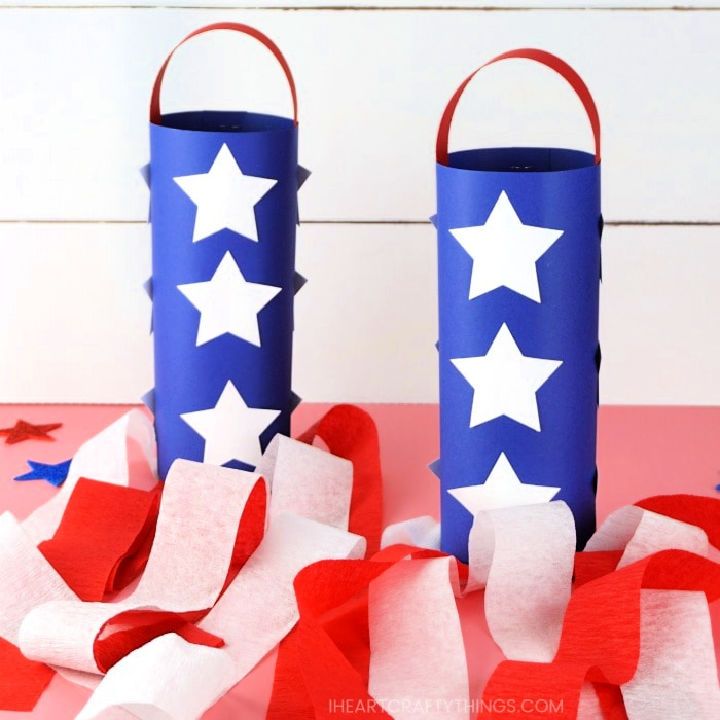 This patriotic windsock craft is a great and fun way to spend time with your little ones this fourth of july! This simple craft requires only a few supplies, such as dark blue, white and red cardstock, red or white crepe paper, star paper punch, glue stick, stapler and scissors.
Directions are easy to follow, and even preschoolers can DIY this gorgeous windsock – making it a great fine motor activity. Once your DIY windsock craft creation is put together, you will be amazed at how stunning it looks hung under the covered front porch or inside the classroom. It's the perfect decoration for all ages to celebrate America's independence day! craftythings
23. DIY Patriotic Mason Jar Lanterns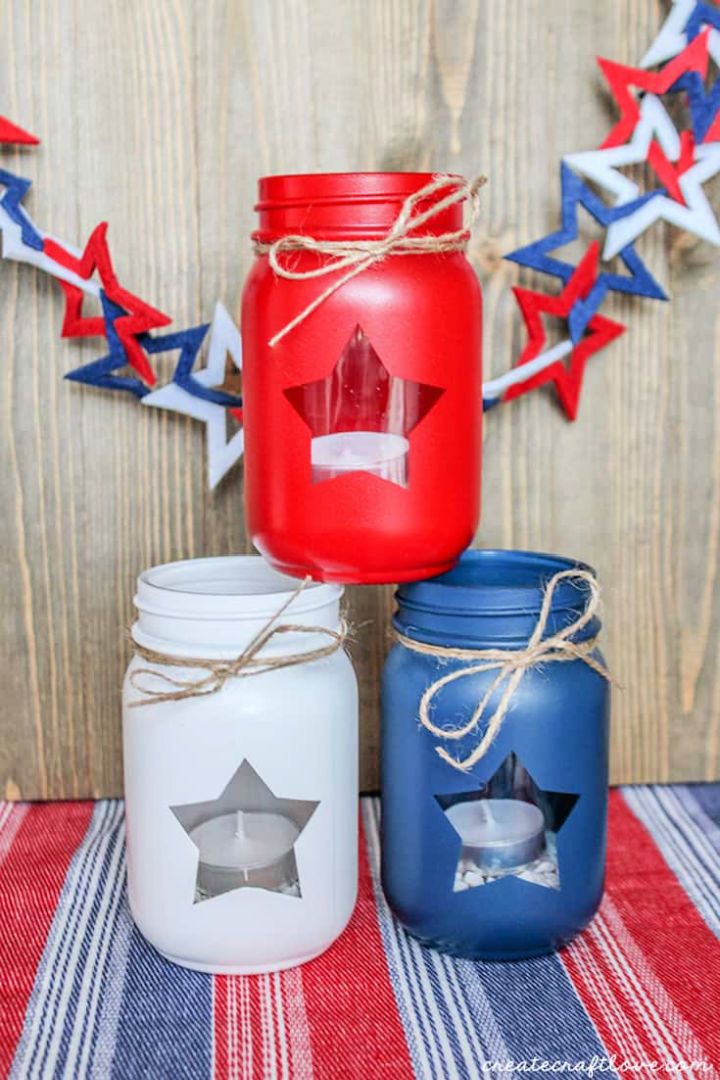 This DIY project is perfect for any DIY enthusiast looking to add a patriotic spirit to their home. These lanterns look super cute at night on a deck or patio. The great thing about these DIY lanterns is that all you need is a jar and some paint – making them easy to make and cost-effective.
Aside from having them outdoors, they can also be used in indoor spaces –they look beautiful indoors! With a DIY patriotic mason jar lantern, your home will easily revel in the warm spirit of patriotism this special time of year. createcraftlove
24. Easy Dollar Tree Wreath Tutorial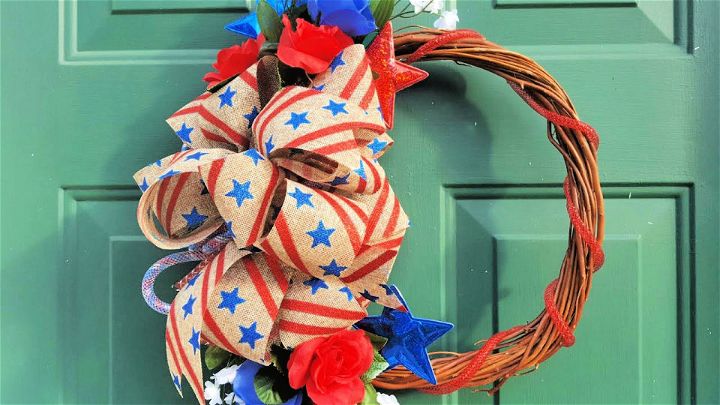 DIY projects are a great way to get creative and express yourself through crafting. This easy DIY dollar tree wreath is perfect if you're looking for an easy and creative DIY project! With just a few simple supplies from the dollar store, including patriotic burlap ribbon, willow wreath form, patriotic headbands, pipe cleaner/floral wire, red, white & blue flowers, red mesh tubing and a wire cutter or ad tech glue gun.
You'll easily be able to create a unique memorial day or 4th of july wreath. This DIY project won't take long and require very little effort, so get creative with this dollar tree wreath and celebrate the holidays in style.
25. Patriotic Painted Mason Jars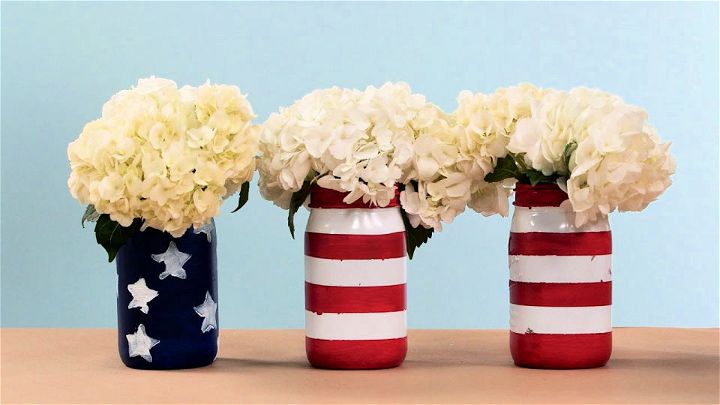 DIY patriotic painted mason jars provide a charming and easy centerpiece to spruce up any memorial day gathering. These kid-friendly jars turn everyday items into something extraordinary, adding a patriotic touch to any room.
And the best part about this is that you only need a few supplies: mason jars, paint and sealer, plus possibly some creativity! With DIY patriotic painted mason jars, you can easily create stunning decorations that are both elegant and functional.
Related Crafts for Kids:
Bring out your child's creativity with these fun and easy to do crafts for kids! From paper crafting to woodworking, there is something here for every age.
Conclusion:
Memorial Day is important to remember those who have sacrificed for our country. Kids of all ages can learn about this holiday by making memorial day crafts and participating in activities that honor the fallen soldiers. From patriotic wreaths to handprint flags, there are plenty of fun Memorial Day crafts for preschoolers, toddlers, kindergarteners and school age kids alike. Even adults can enjoy the fun with easy memorial day crafts for kids, such as paper poppies or a collage honoring military members from their own families. By getting creative and crafting together, your whole family can come together to celebrate Memorial Day with love.