This gift guide is all about crafts for mailing – the perfect present for overseas and far-away family!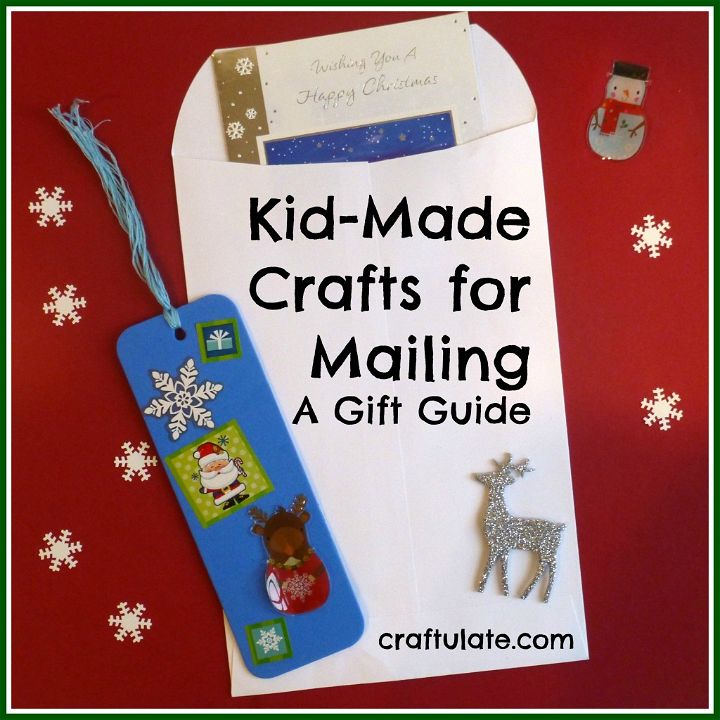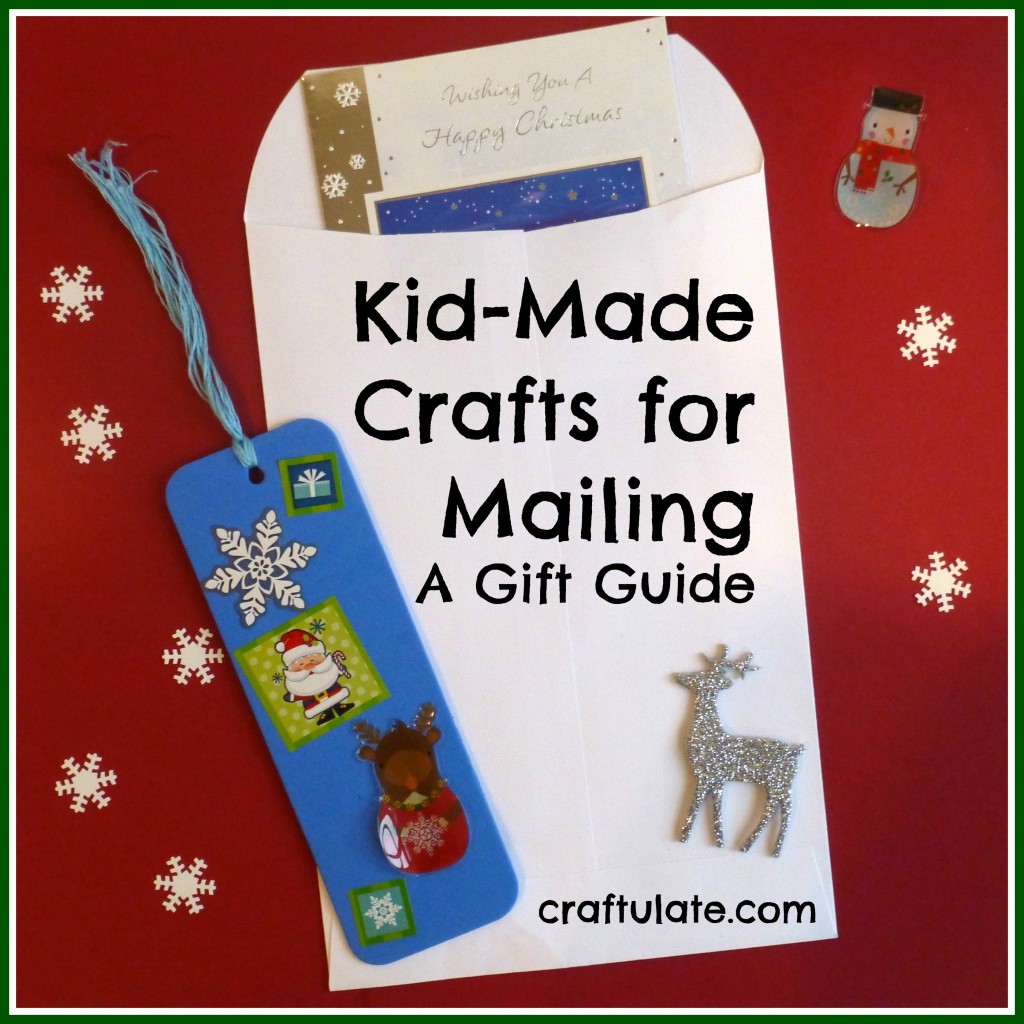 The following post contains affiliate links, which means that at no extra cost to you I can make a tiny bit of money to help support this blog. Thank you!
As a Brit living in America, Christmas can be a tricky time for us. Companies like Amazon that recognise international purchasers can be a lifesaver, but sometimes it's nice to send something a little more personal. Since my son was born, I like sending little gifts to family that he has helped make, but the gifts have to be flat, small and light so that they can be mailed with Christmas cards.
Here are some great ideas for kid-made crafts for you to include in this year's Christmas cards!
Bookmarks
Bookmarks are the obvious choice for flat gifts! F and I made this one for my mother – he made a collage from tissue paper on contact paper and then I sealed it with another layer of contact paper. Then I added stickers to personalise it and a tassel (tutorial here).



We also made bookmarks from craft foam and stickers. The craft foam bookmark was from a Pom Tree Kids set that we received when promoting their products.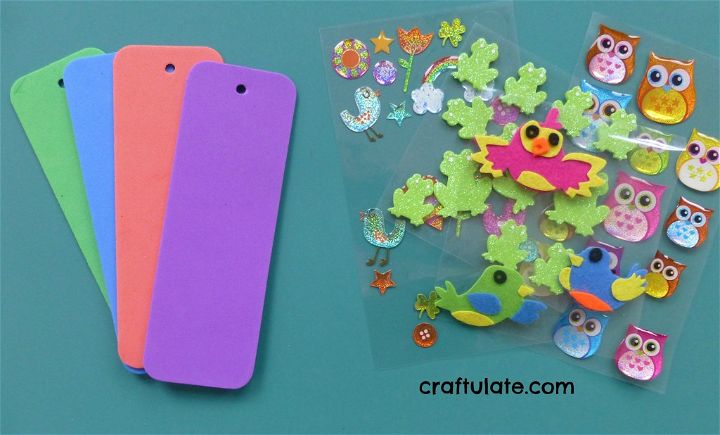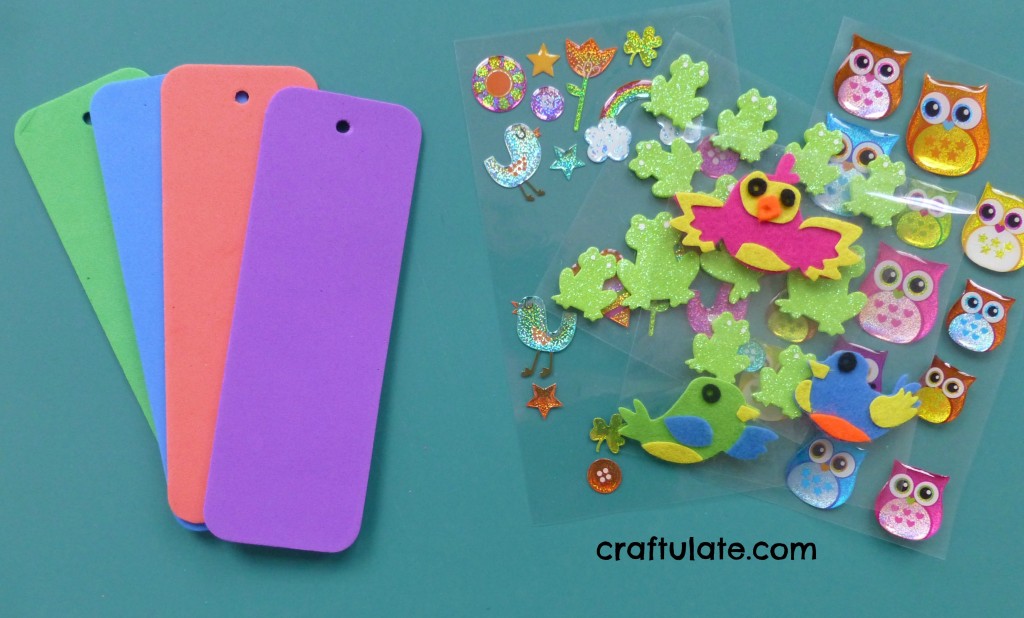 I gave F some "3D" stickers (which he finds easier to remove from the backing) and let him decorate! Then I just added some embroidery thread as a tassel. Easy!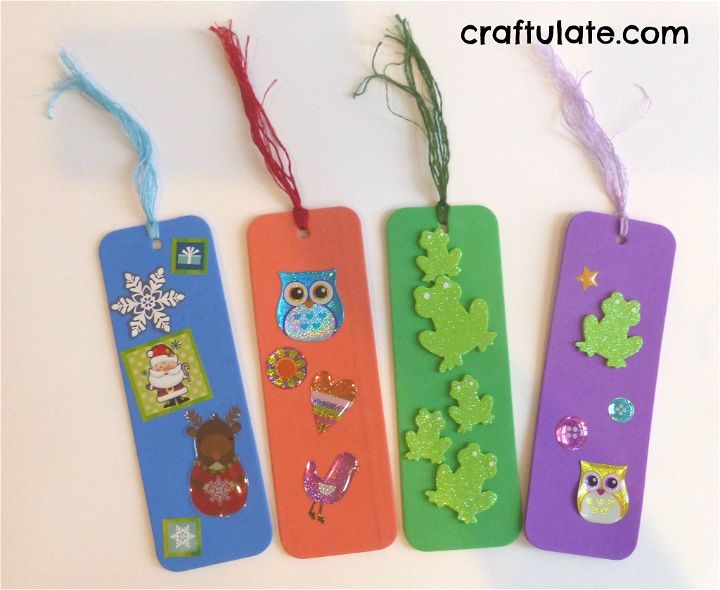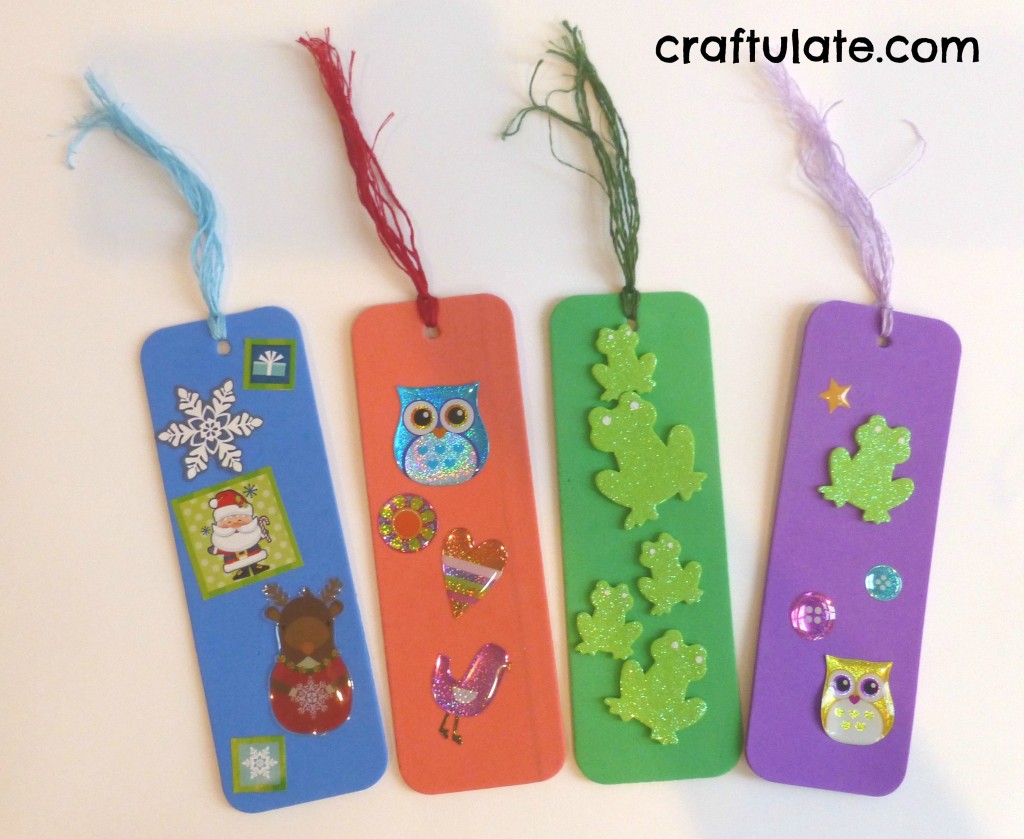 Paper Baubles
We made these paper baubles last year when my son was 1½ yrs old. We used tissue paper, contact paper and construction paper.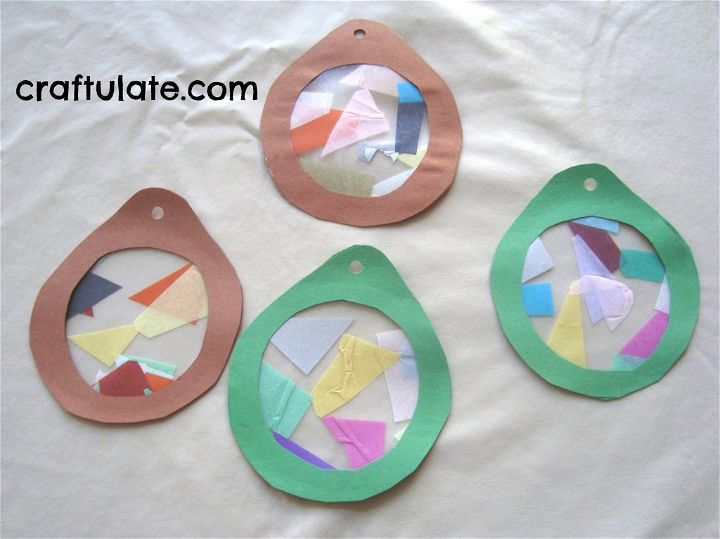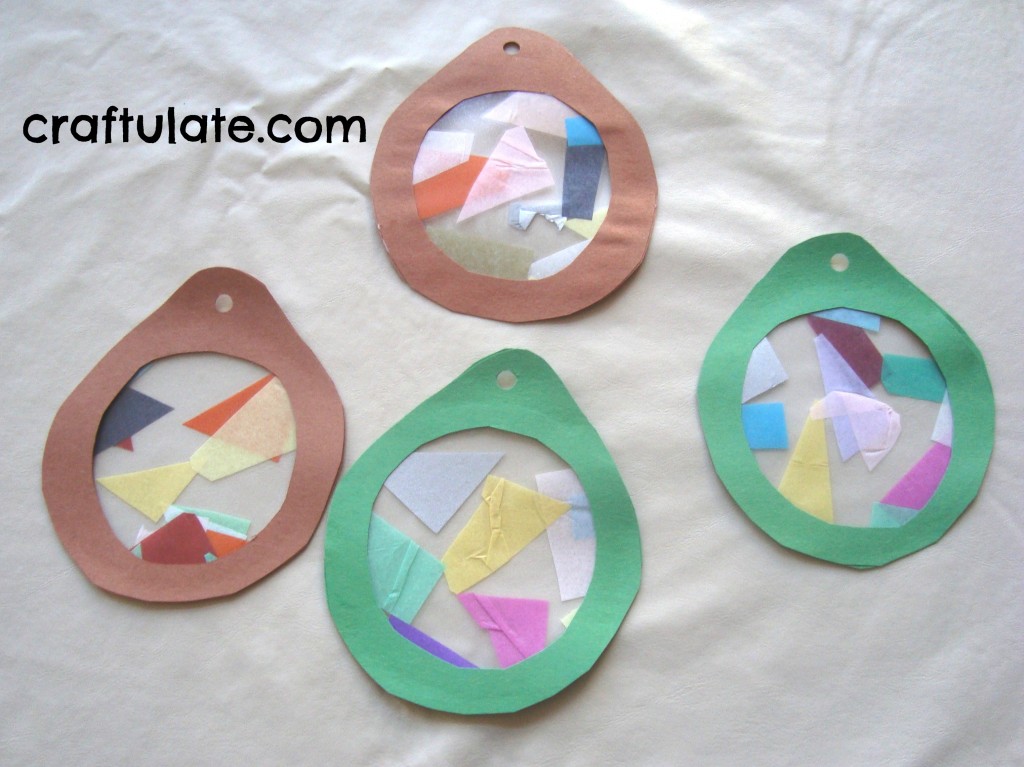 Magnets
Here are some magnets that we made last month from cheap round badge magnets covered in my son's artwork! You could also cover them in photos.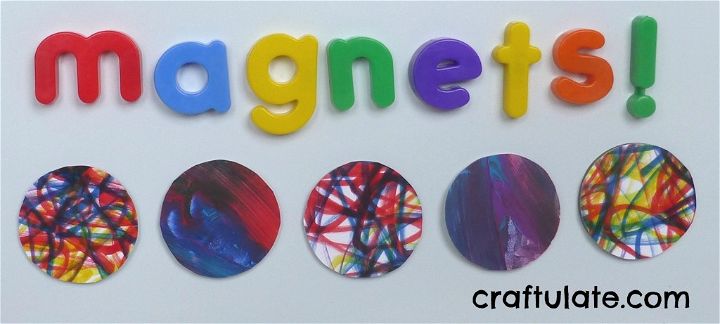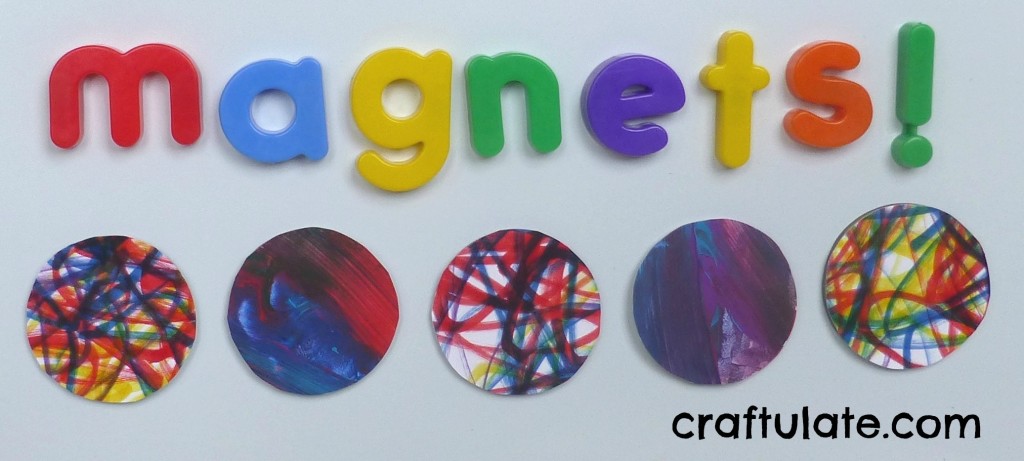 Craft Stick Photo Puzzles
A few weeks ago we made some photo puzzles by gluing strips of a photo onto craft sticks. These made perfect gifts to mail to F's cousins back in the UK.
Handprint Hug
SUCH a cute idea. I drew around F's hand onto card and cut out two hand templates. I joined them together with a long strip of crepe paper and then added "I Love You" and "This Much" letter stickers.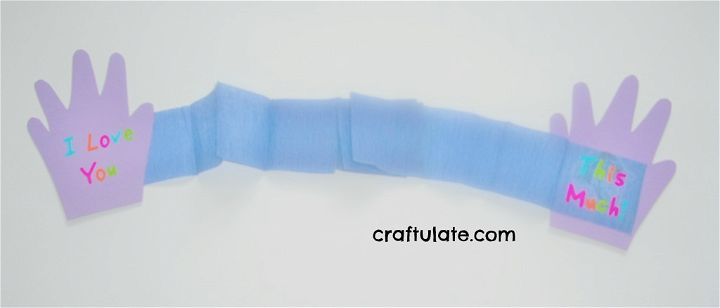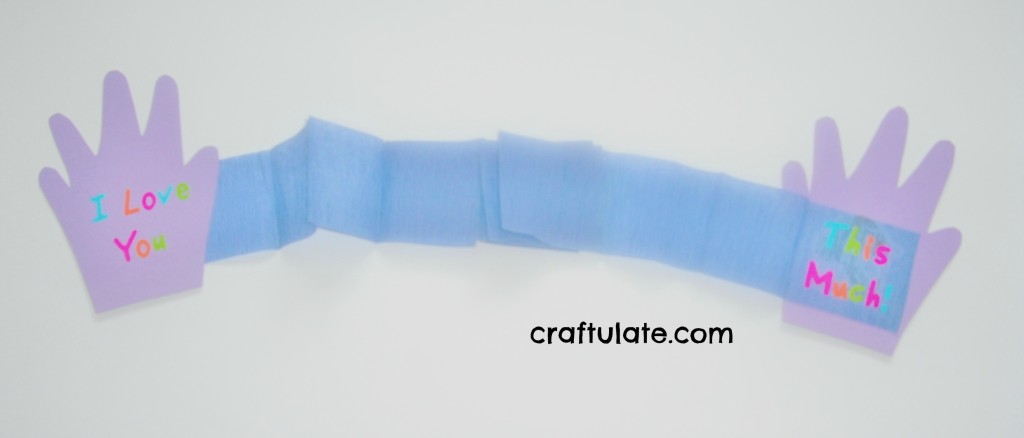 I've also seen versions that have handprints connected with ribbon, and one which was exact arm-span of the child!
Coasters
There are so many ways of making coasters and they make the perfect flat gift! Here are some we made earlier this year from melty beads.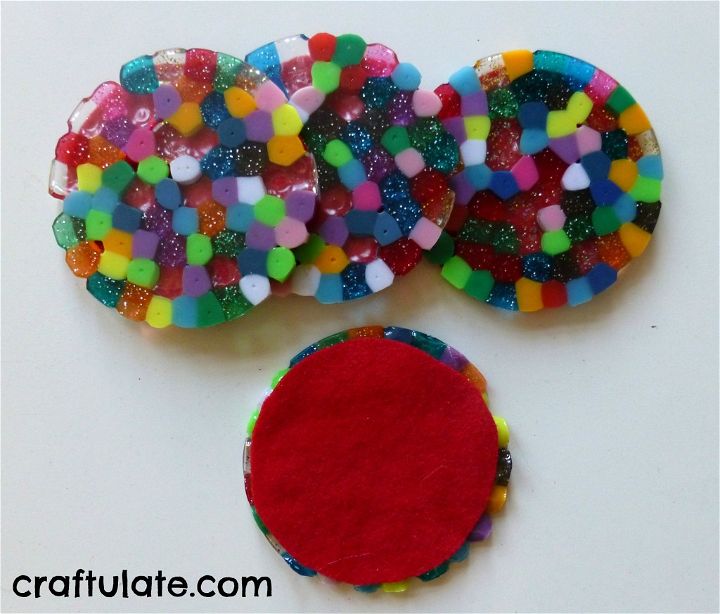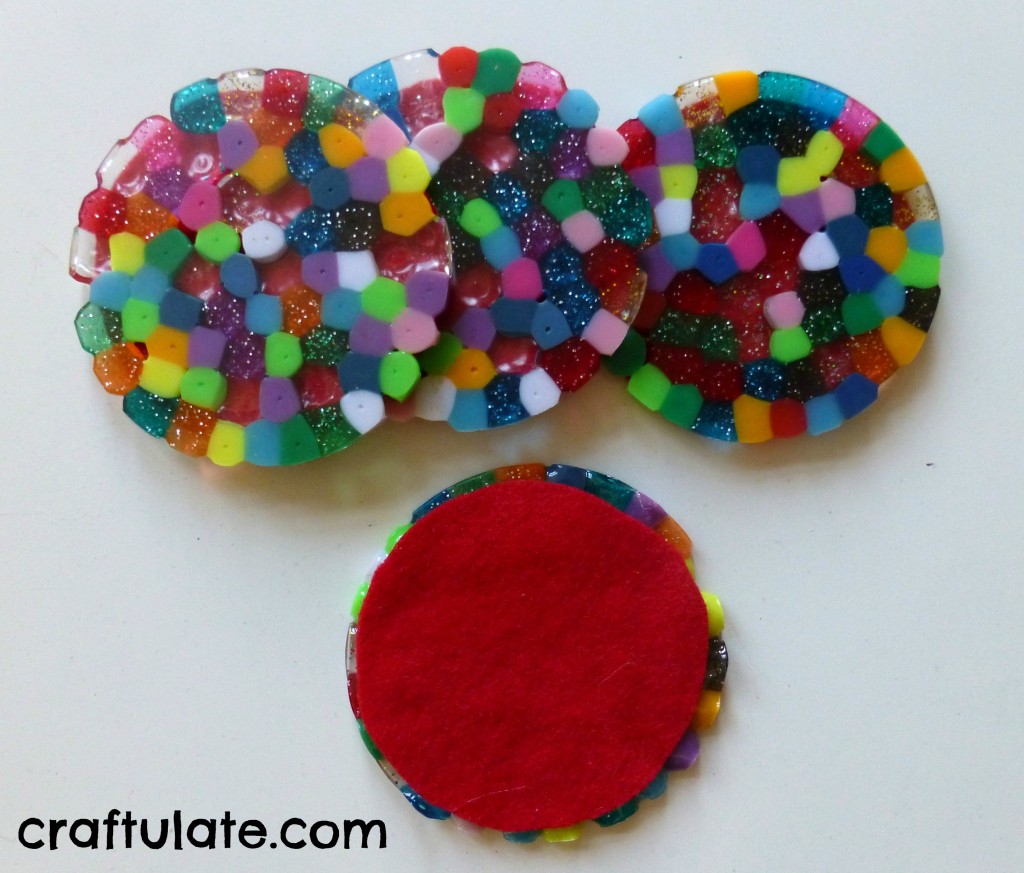 Homemade Envelope for a Gift Card
Sending a gift card? Make it extra special by making a pouch to put it in. Download an envelope template and make the envelope from a piece of your child's artwork.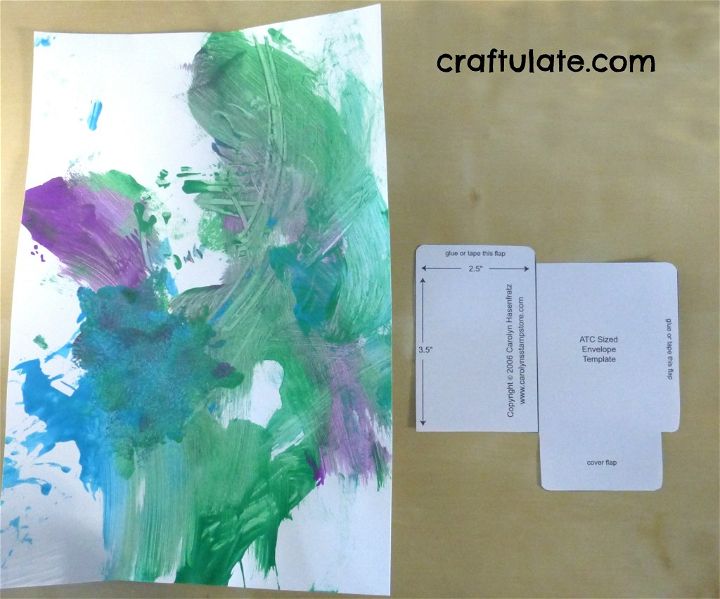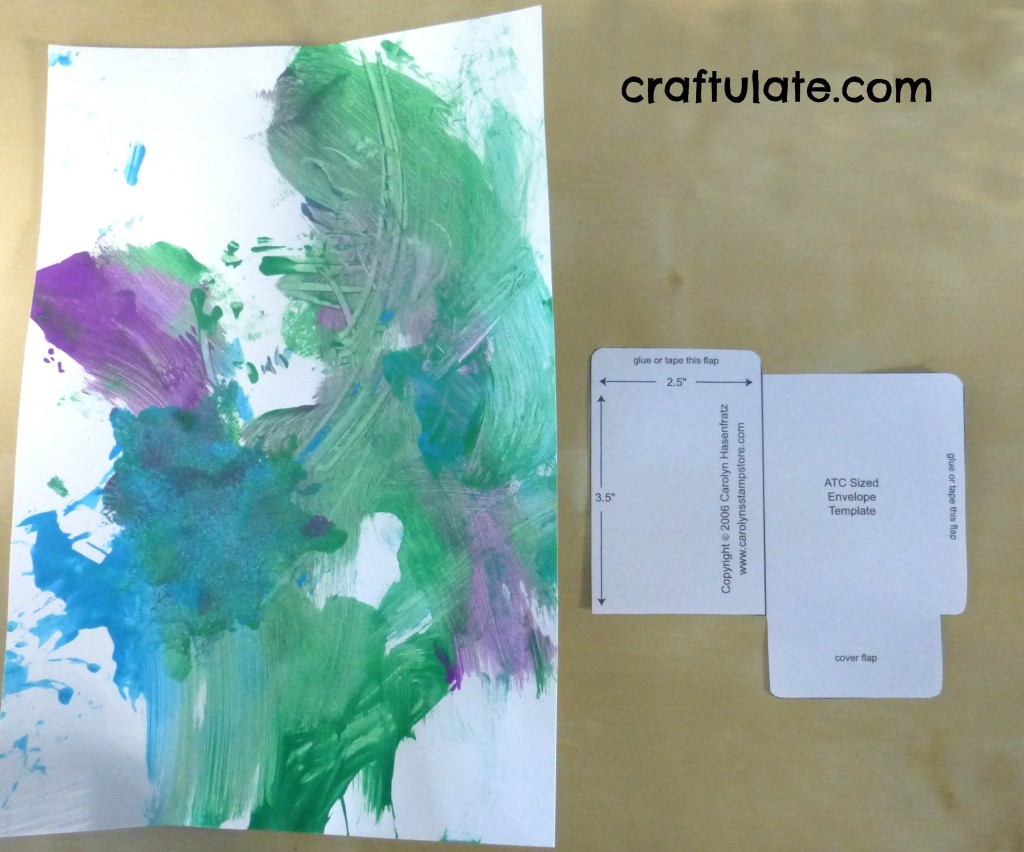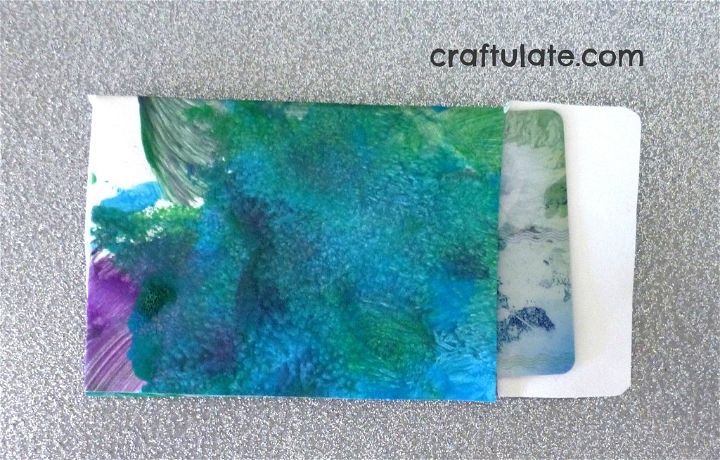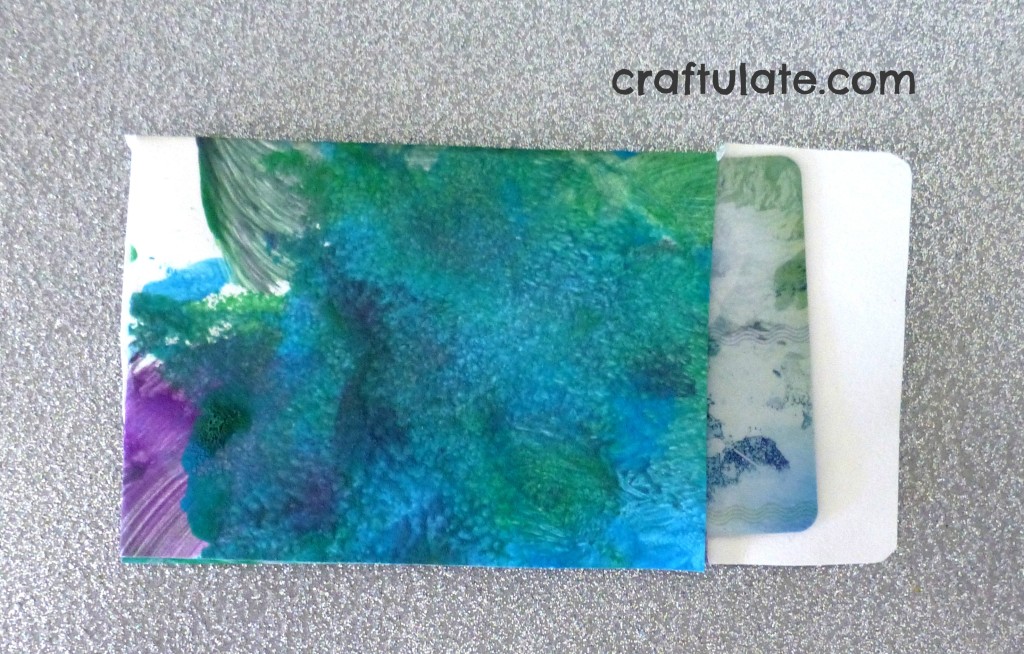 Bracelets
F made these super-cute bracelets from pipe cleaners and straws for his cousins. They are really light so would mail easily!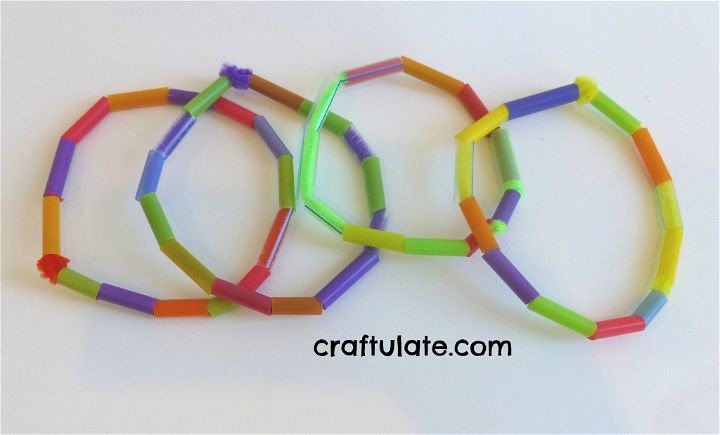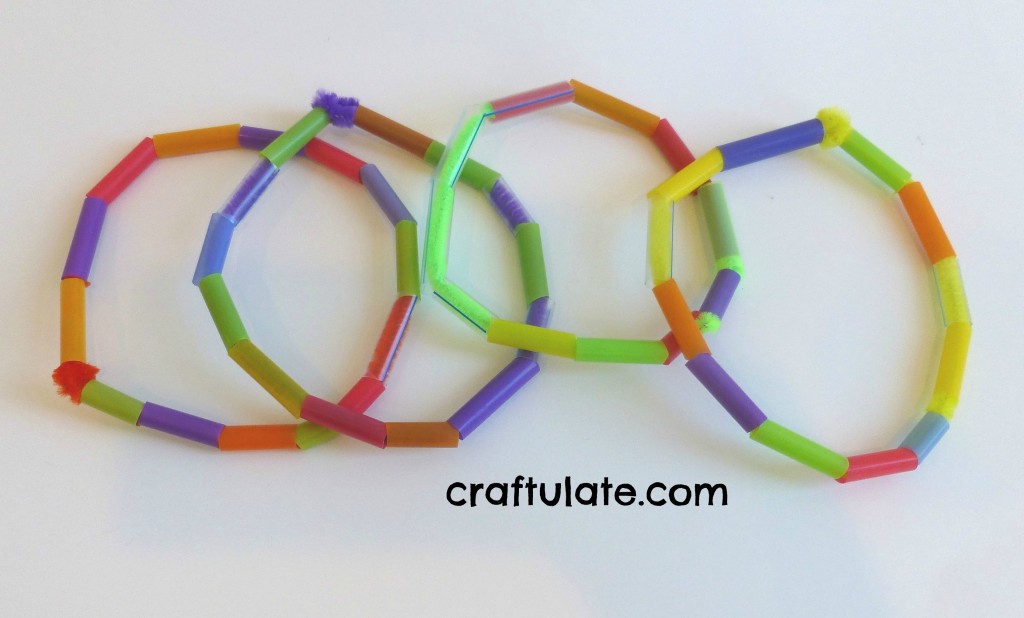 And don't forget some Homemade Wrapping Paper!
If you're mailing something store-bought, you can always make some decorated paper to wrap the gift. We used large sheets of white
finger paint paper
, red and green paint, cookie cutters and a sponge.  Lots of printing fun!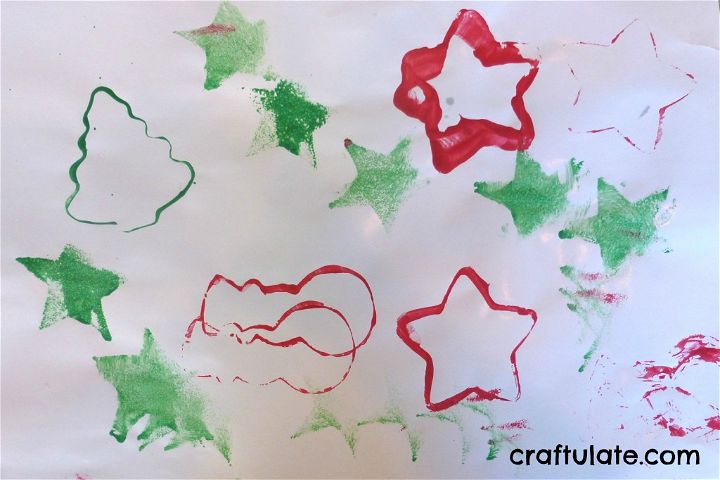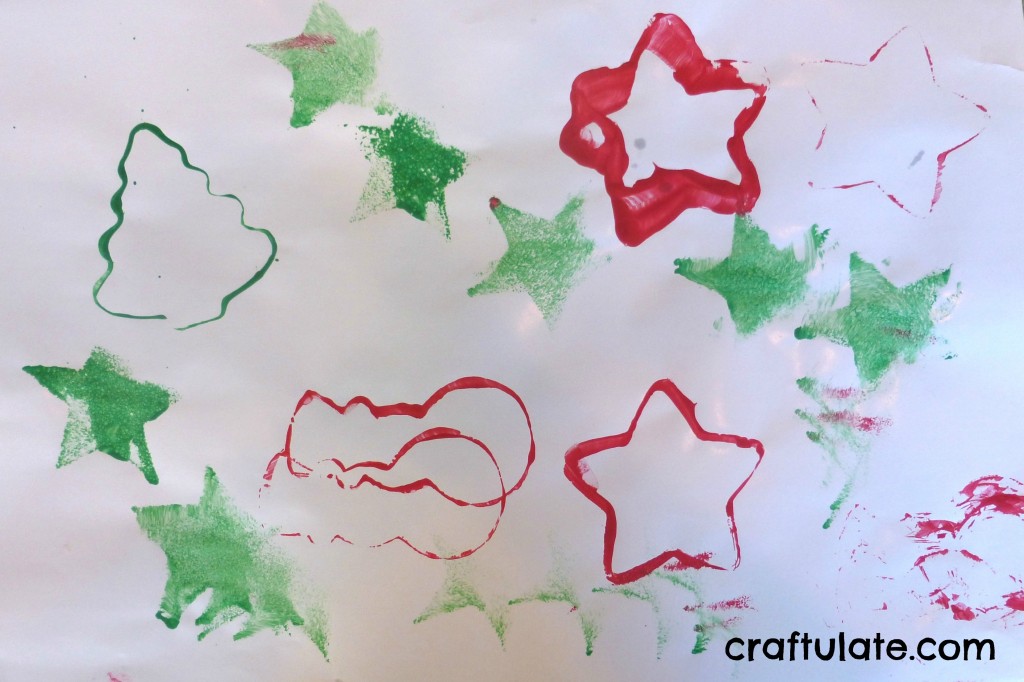 We made this piece of wrapping paper too which has red and green marker pen scribbles on it as well.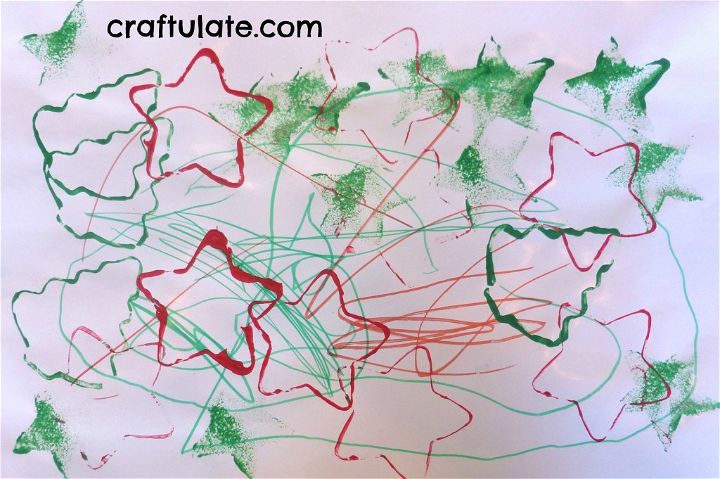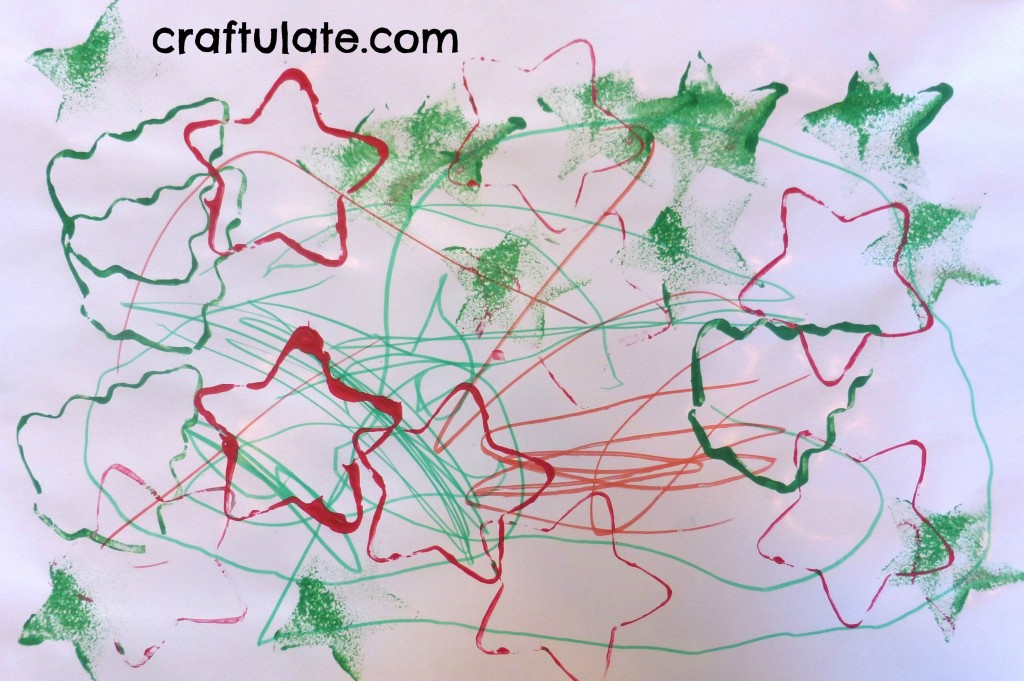 I really hope that this gift guide has inspired you to send something kid-made to your far-away loved ones this year.
Follow Craftulate's board Christmas and Winter on Pinterest.