I used my son's artwork to make these super easy AND frugal personalised magnet gifts.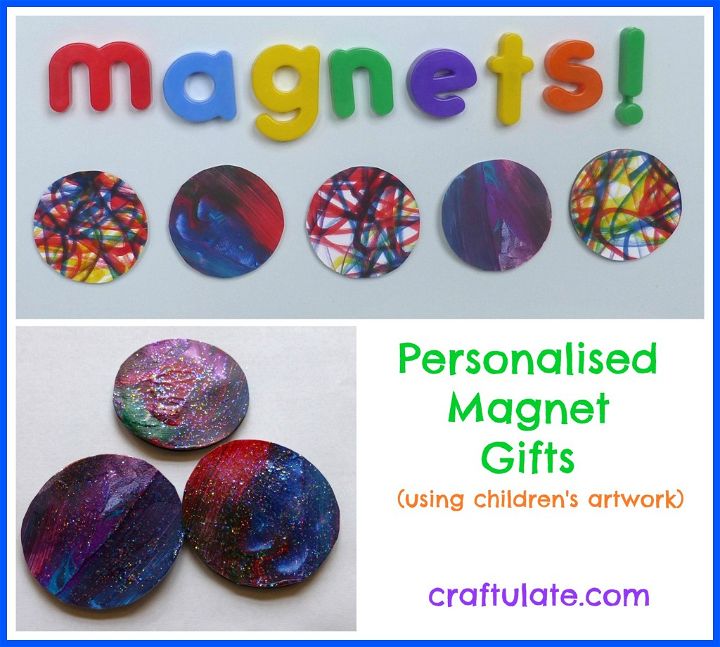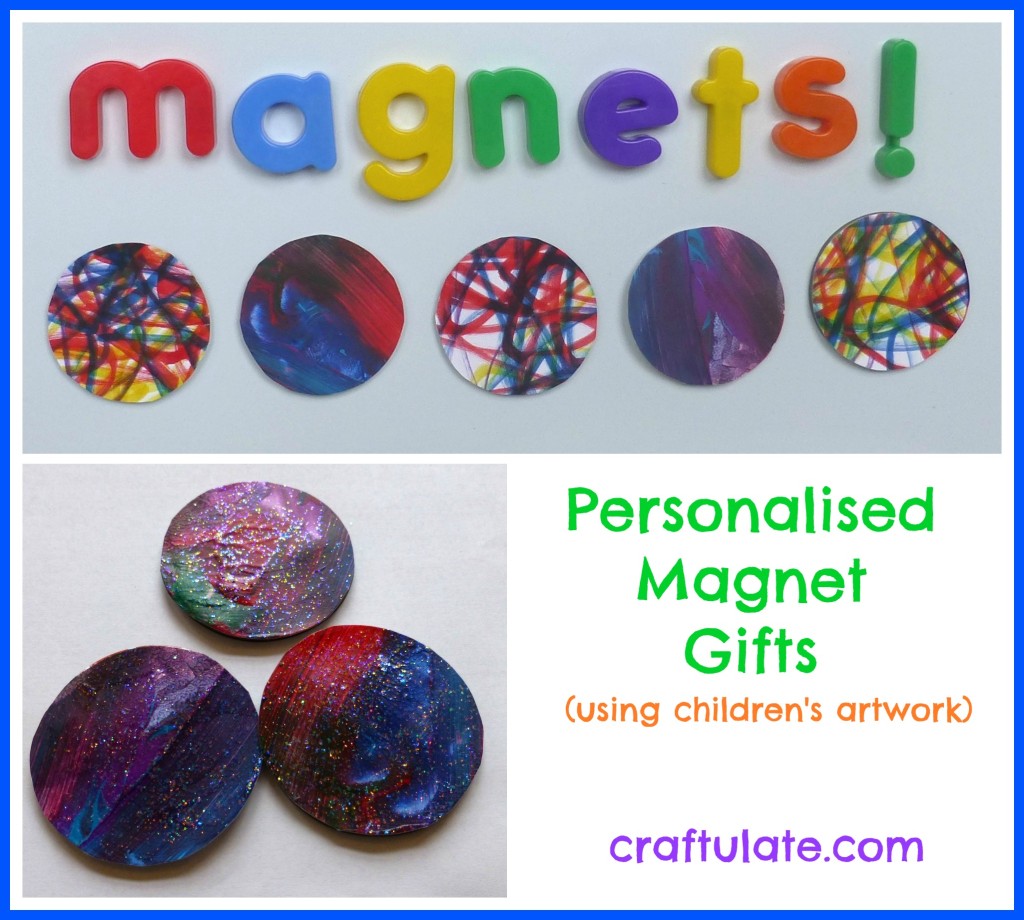 The following post contains affiliate links, which means that at no extra cost to you I can make a tiny bit of money to help support this blog. Thank you!
I found these 2″ round flat magnets from the dollar section at Target. Bargain! If you don't find something similar then you could use something like these round magnets from JoAnn or use these magnet sheets and make them any shape you like!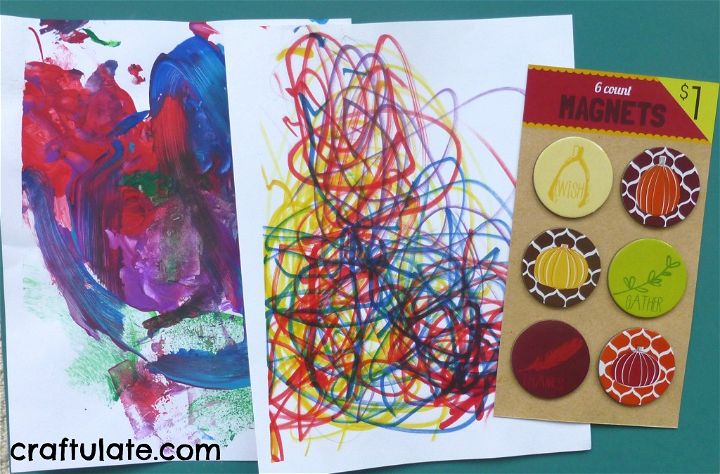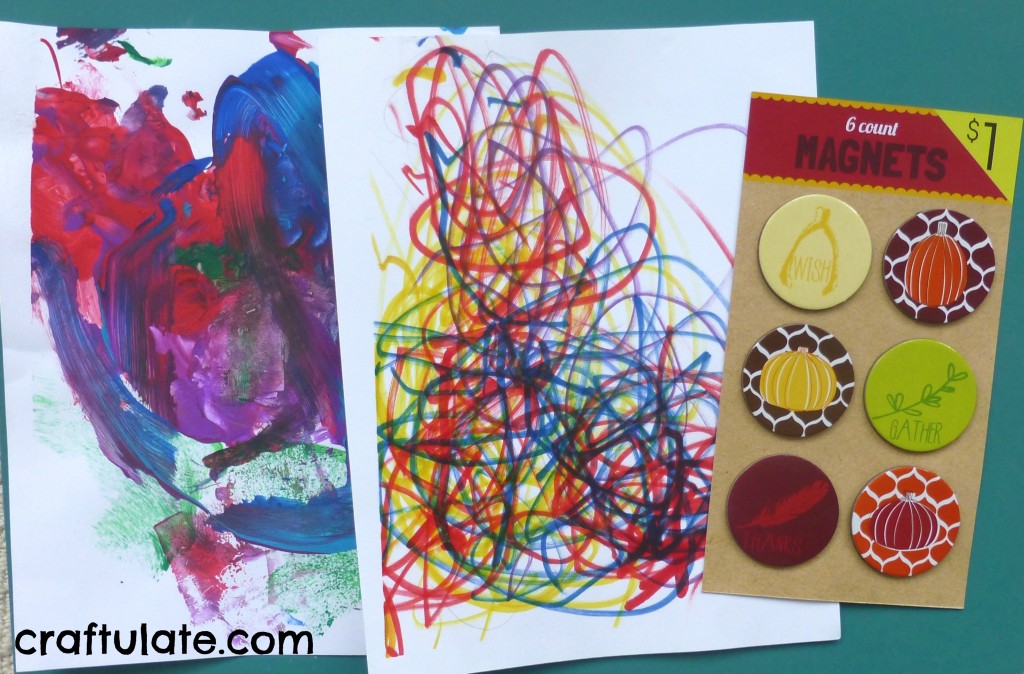 I found some of F's artwork and used the magnets as a template to cut the same size discs from the artwork.
Then I glued the artwork disks to the magnets. Finished! This really is a very quick craft!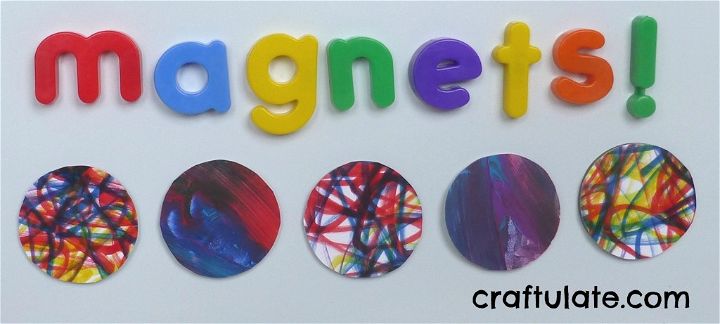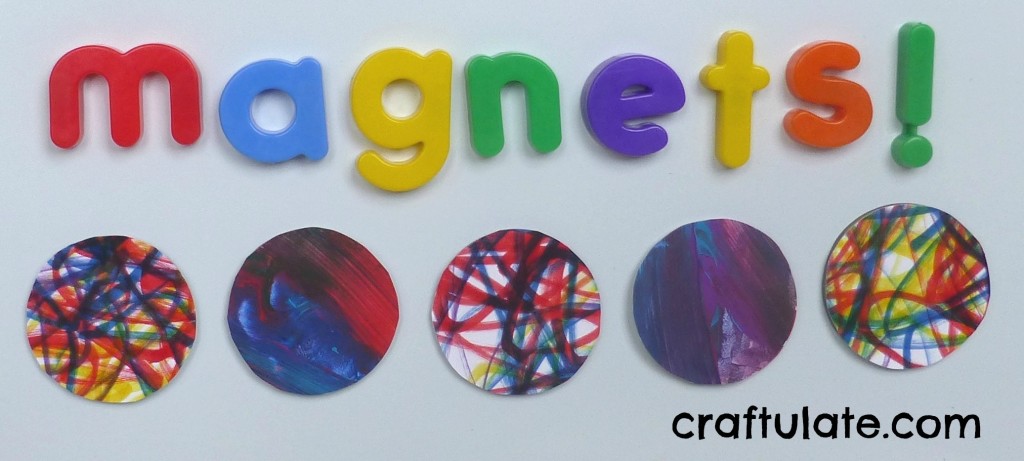 An optional extra for these magnet gifts  is to cover the artwork in a layer of Sparkle Mod Podge.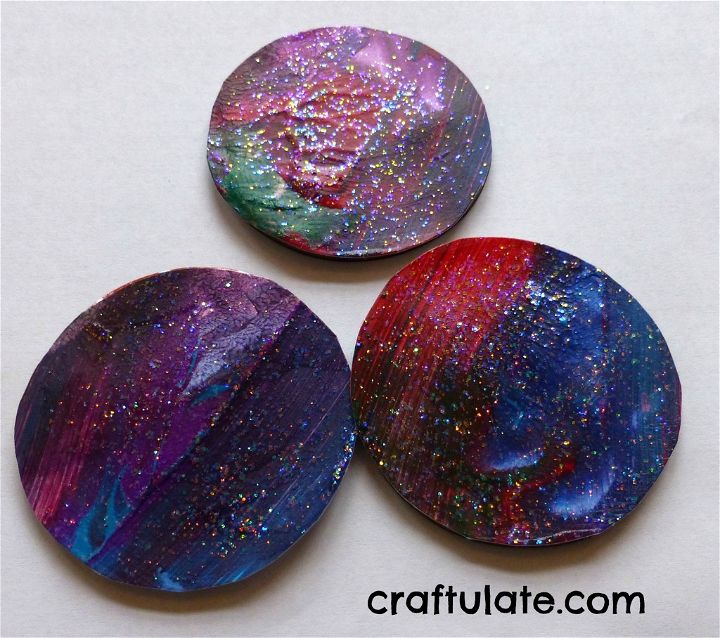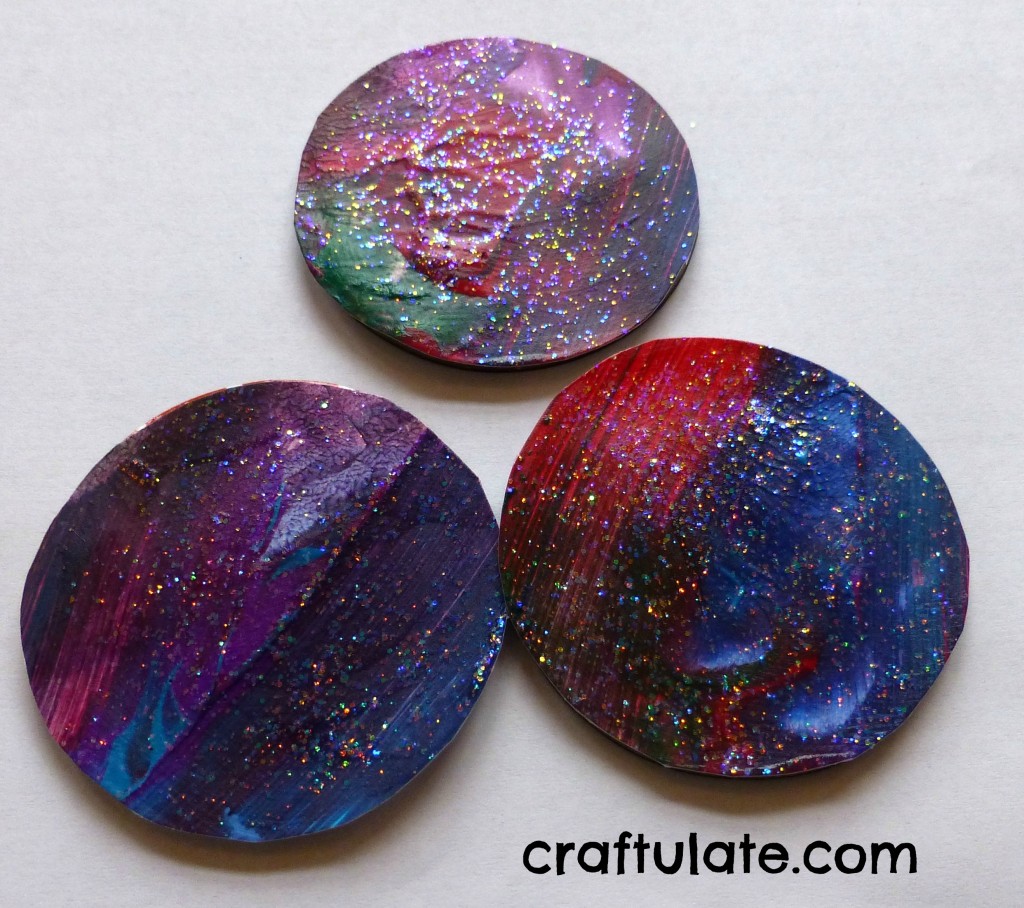 You could make these from photos too. I didn't get to my son to help me make these (other than provide the artwork!) but this would be an easy craft for older kids to get involved with. I think this is a lovely way to preserve those finger paintings and scribbles!