These melty bead coasters are a fun craft for kids to make – and would make great gifts!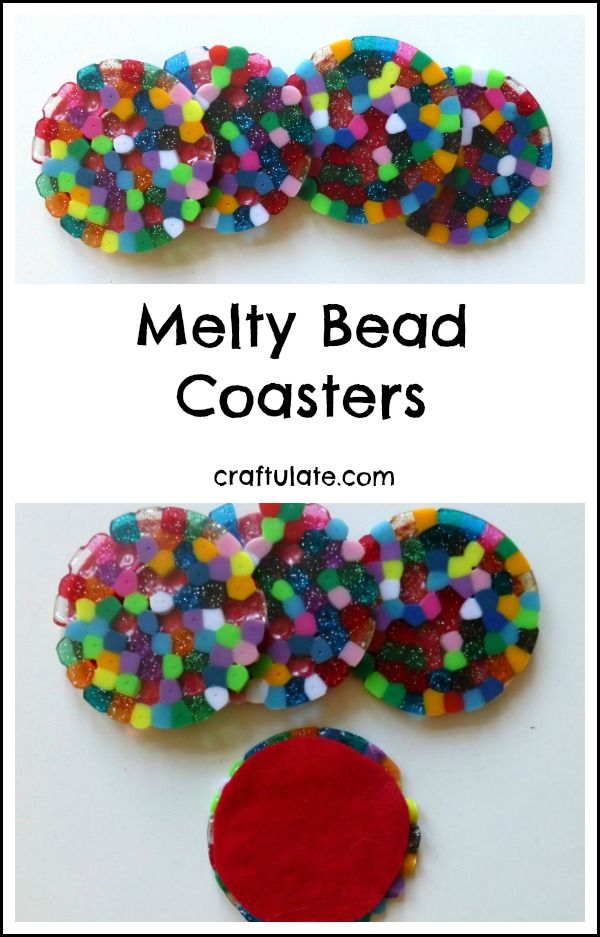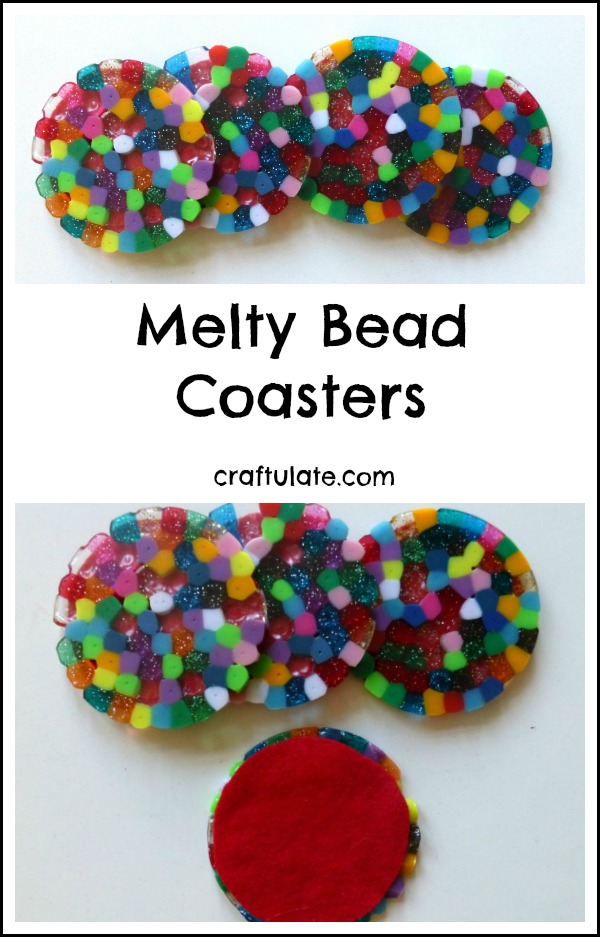 The following post contains affiliate links, which means that at no extra cost to you I can make a tiny bit of money to help support this blog. Thank you!
My son and I have been playing around with melty beads (or pony beads, if you that's what you prefer to call them!). We used a mixture of opaque multi-color beads and some translucent sparkly ones!
I placed a metal cookie cutter and some steel round forms (leftover from the days when I used to care about food presentation!) onto a baking tray, then invited my son to fill the shapes with a single layer of beads. For one crazy moment I thought he might pick up the beads one by one and place them in the ring. But no.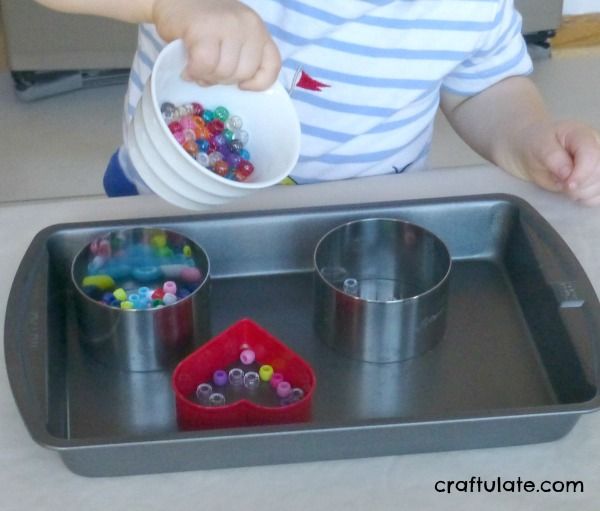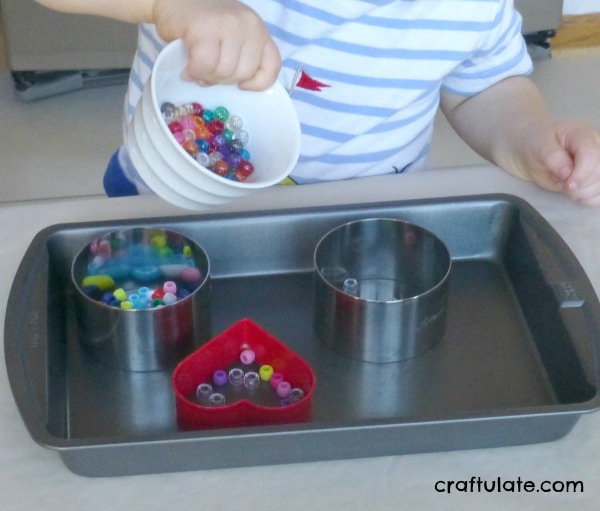 Well it got the job done! (Although I confess that I did alter the coloring of the beads in the heart!)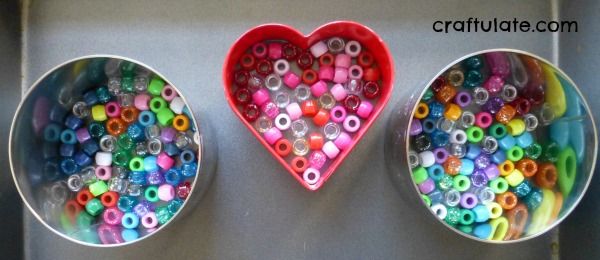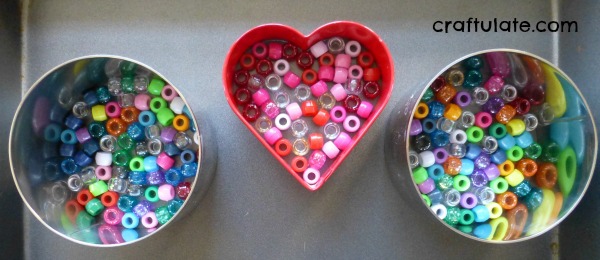 I baked them in a 400F oven, checking them every few minutes. After about 10 minutes there was a faint melting plastic smell (unsurpisingly) so I opened the kitchen door and turned on the extractor, and that took care of it! It took 25-30 minutes for the beads to all melt completely.
After baking they looked really good!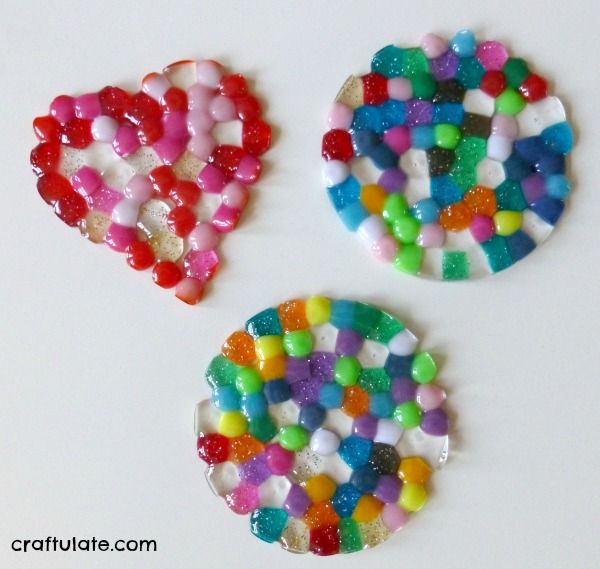 They have a bobbly surface on one side, and a super-smooth surface on the other. After making some more round ones, I decided to turn them into coasters! I cut out some circles of felt just a little smaller than the melted bead rounds, then attached them to the bobbly side using a hot glue gun. This way the nice smooth side would be facing up on the coaster.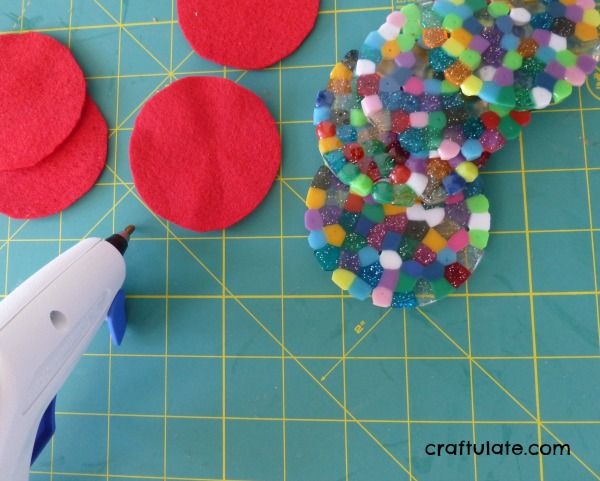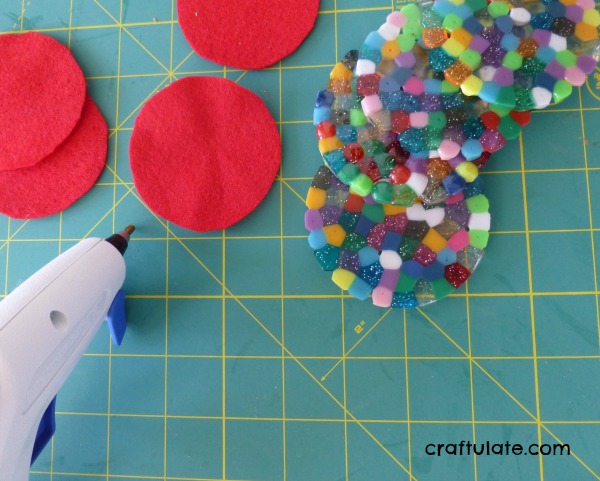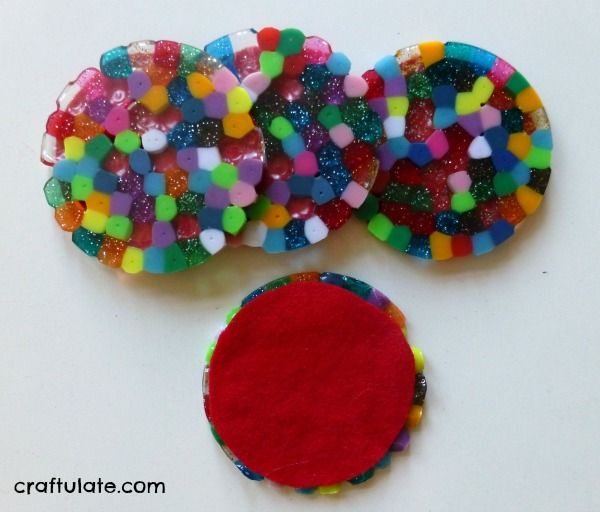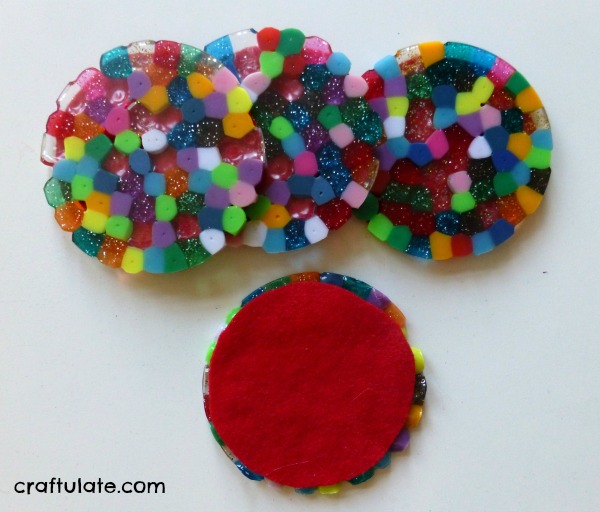 These melty bead coasters would make great gifts and the designs could be random or complicated, depending on the age and creativity of the child.
[bctt tweet="Melty Bead Coasters – a fun craft for kids to make and perfect for gifts! #kidscrafts #meltybeads" username="craftulate"]