This easy craft uses contact paper (also known as sticky paper or sticky-backed plastic) to make tissue paper collages.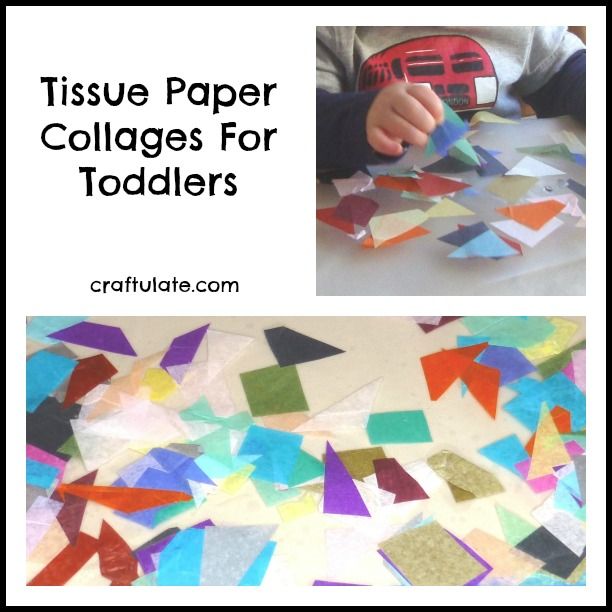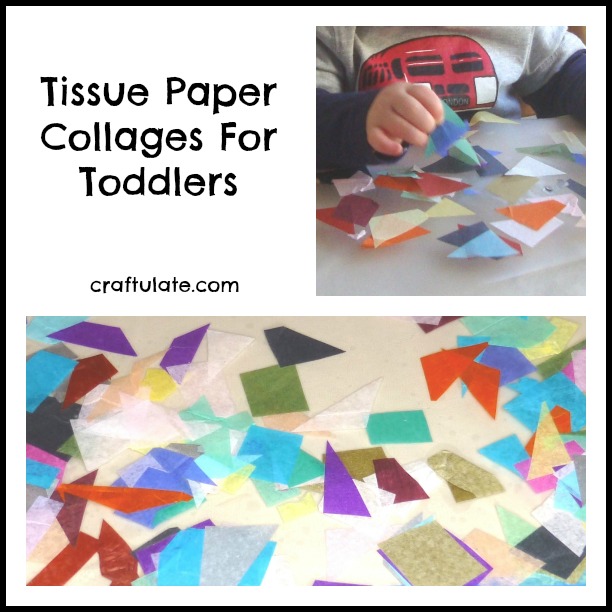 The following post contains affiliate links, which means that at no extra cost to you I can make a tiny bit of money to help support this blog. Thank you!
In advance of starting the activity I cut up loads of different colors of tissue paper in random shapes.
Then I laid out some contact paper on the table, sticky side up, and secured it to the table with tape. I gave my son a small bowl of tissue paper bits to start with, and he soon got the idea. Sometimes he dumped a whole load in one go, other times he carefully placed shapes piece by piece.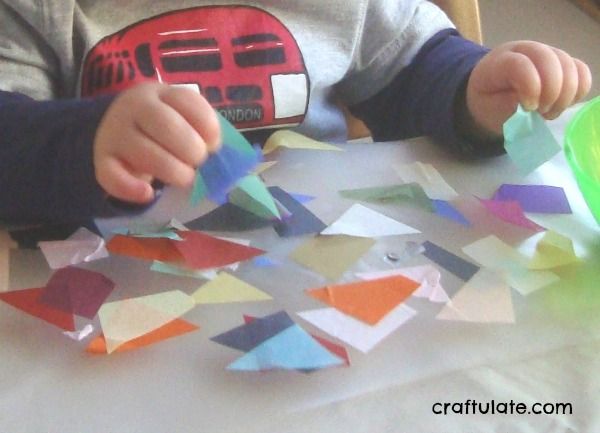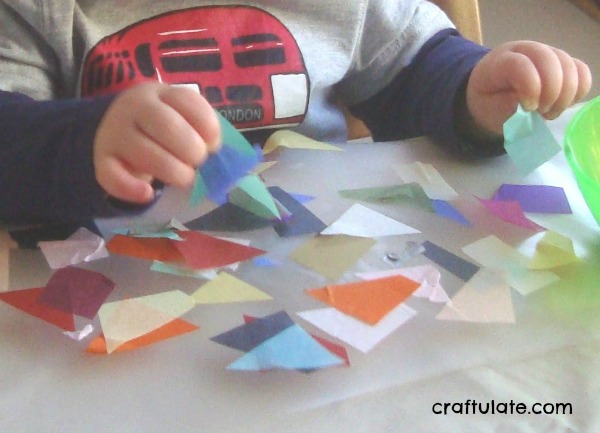 After he had finished I carefully laid another piece of contact paper over the top to seal in the tissue paper. Then I sealed the edges with some tape folded over. 



This can be displayed like it is – and would look great in a window as a suncatcher!
As we originally made this collage just before Christmas, so I turned some of the collage into ornaments for the tree, following an idea I saw on babies, toddlers and preschoolers, oh my!
I made a template out of card, then cut out the bauble shape from various colours of construction paper, two for each ornament. Then I selected a good piece from the finished collage, and cut into a shape just larger than the hole in the template. Then I glued the collage between the two pieces of construction paper, made a hole and added some silver thread.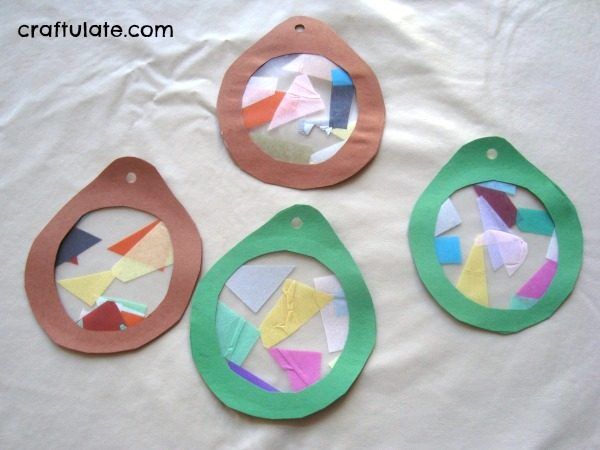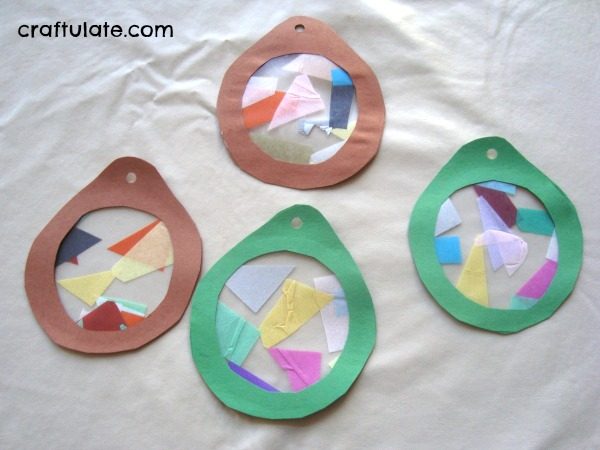 These made great gifts to send overseas from my son as they fit easily into an envelope and hardly weigh anything!
[bctt tweet="Tissue Paper Collages For Toddlers" username="craftulate"]