Welcome to the first in a new series starting today – The Ultimate Guide to 50 Craft Materials. Each day a different blogger will feature a kid's craft material to create an amazing resource! If you're a regular reader of my blog you won't be surprised to know that my chosen craft material is googly eyes!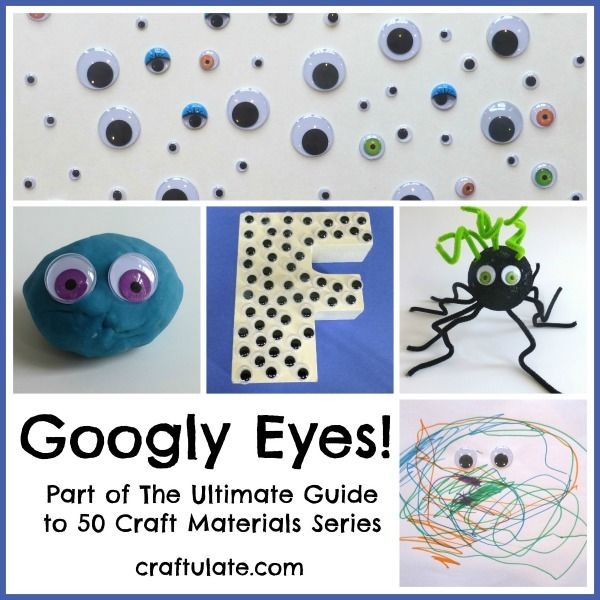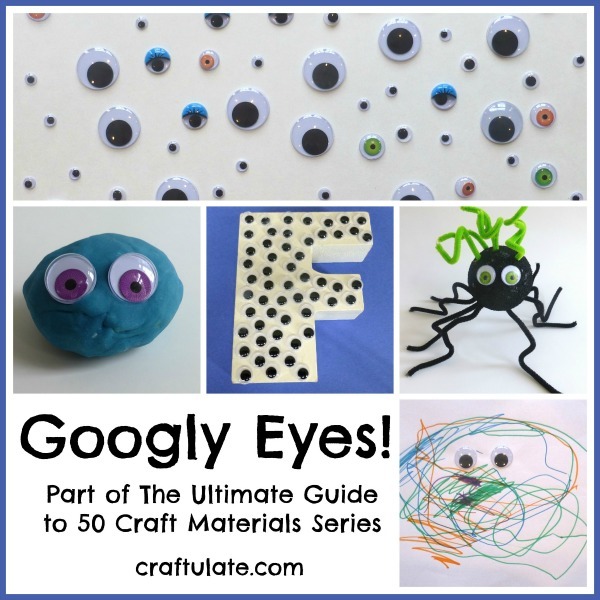 The following post contains affiliate links, which means that at no extra cost to you I can make a tiny bit of money to help support this blog. Thank you!
I think the key reason why I use them so frequently in our crafts is that they instantly make anything comical and friendly. Check out this spider we made for Halloween – the googly eyes make it instantly full of character!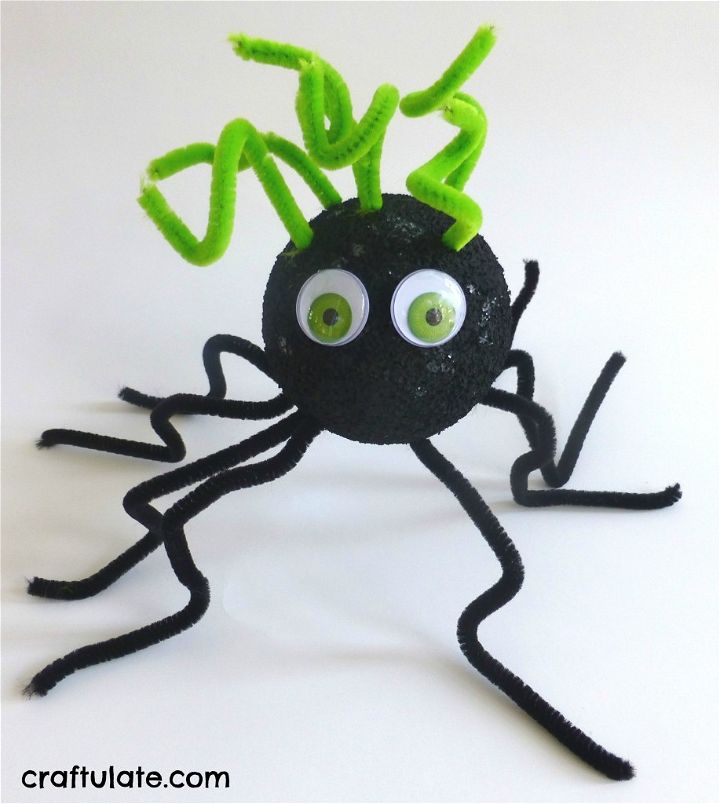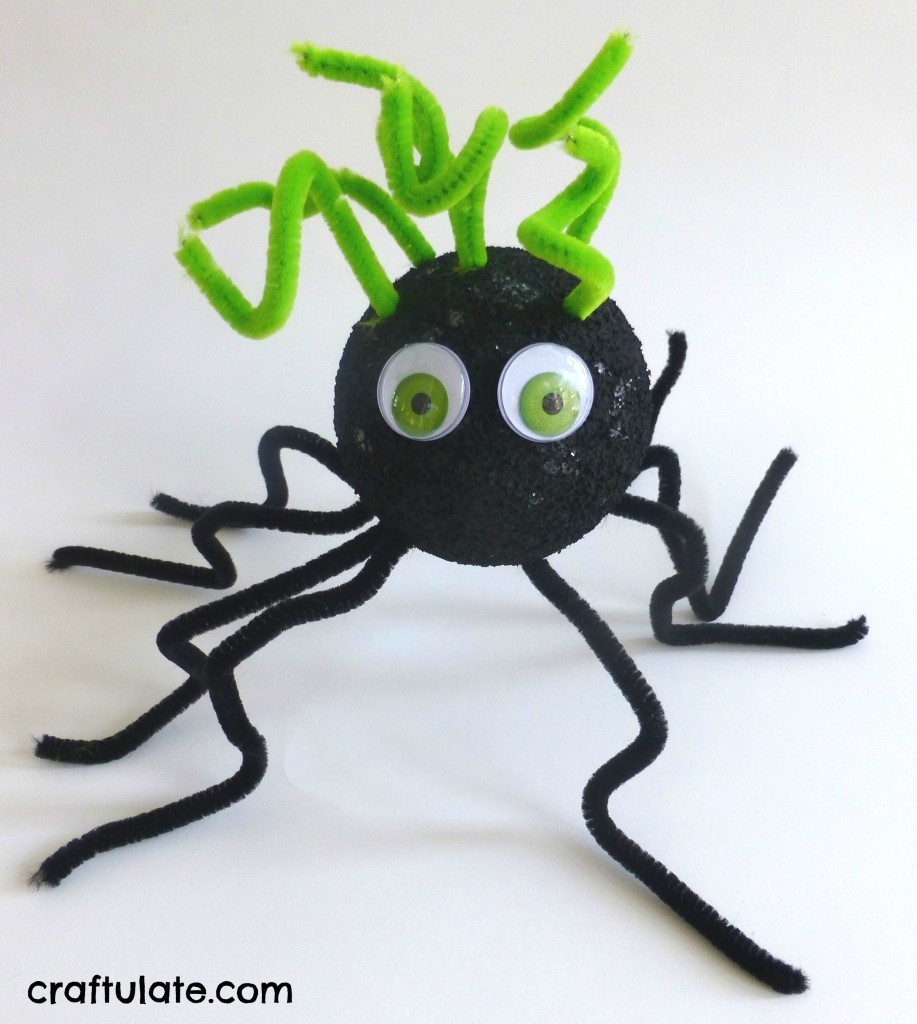 The second reason that I love using them is that they are essential for making monsters. Monsters are a "catch-all" term that can be used for many crafts where the finished result doesn't resemble anything definite. We've made monsters from salt dough: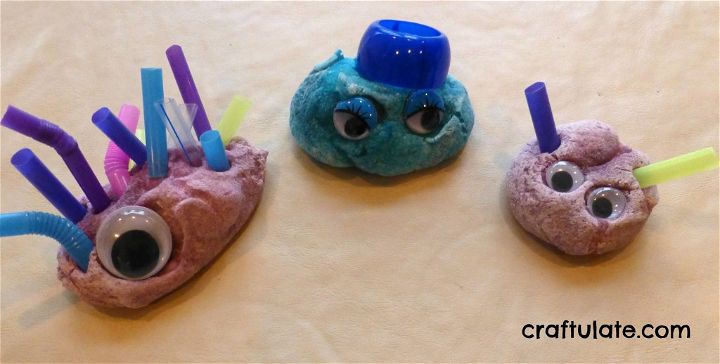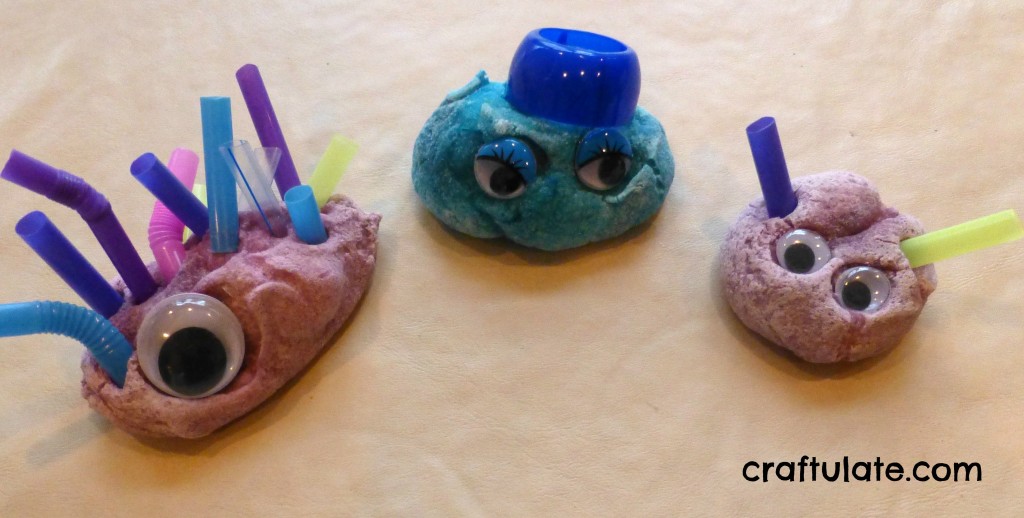 We've also decorated cookies to look like monsters using edible googly eyes: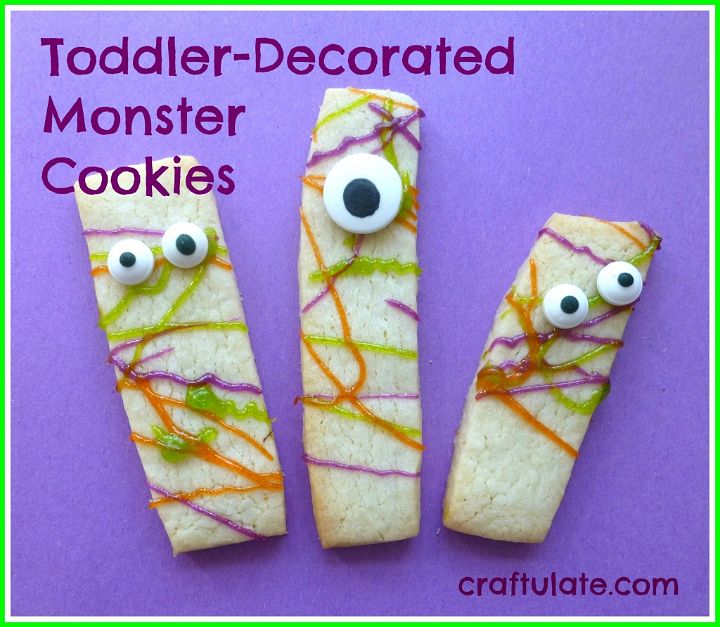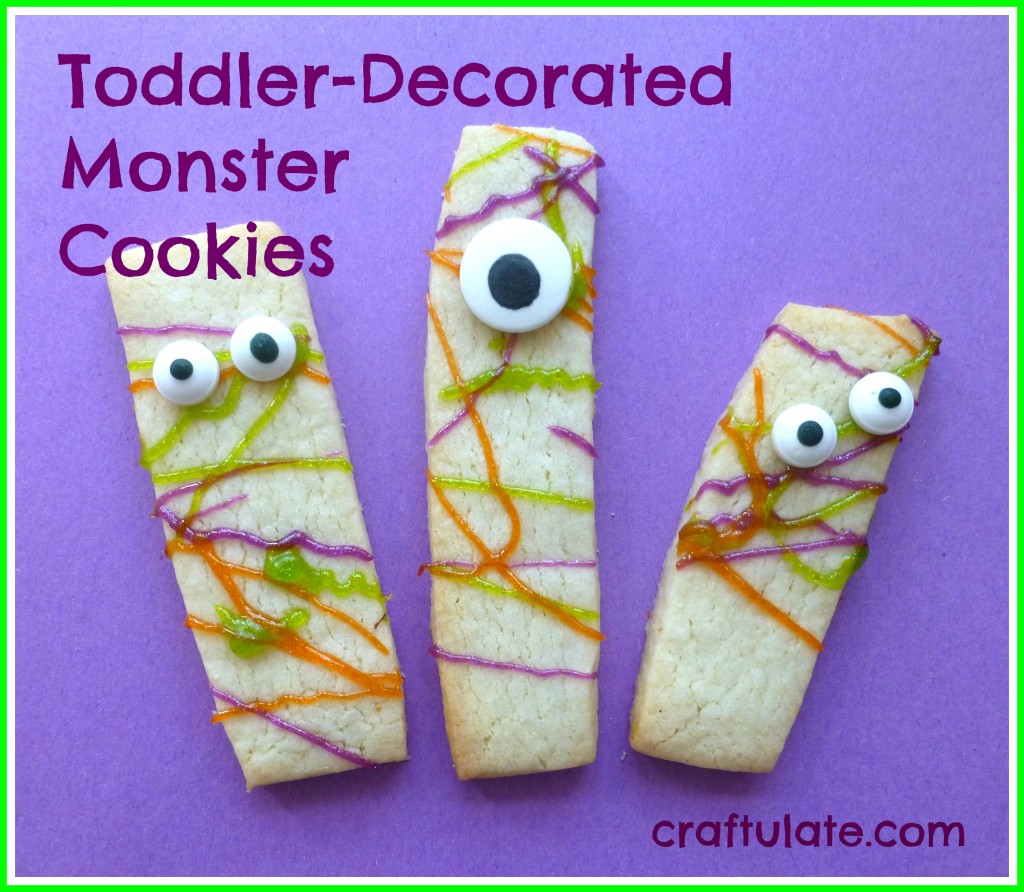 A few weeks ago I glued googly eyes onto some paper before F started drawing, and he created a "monster" around them.



Just look at the difference the eyes make. Is it a ball of dough? Or a cute ball of dough?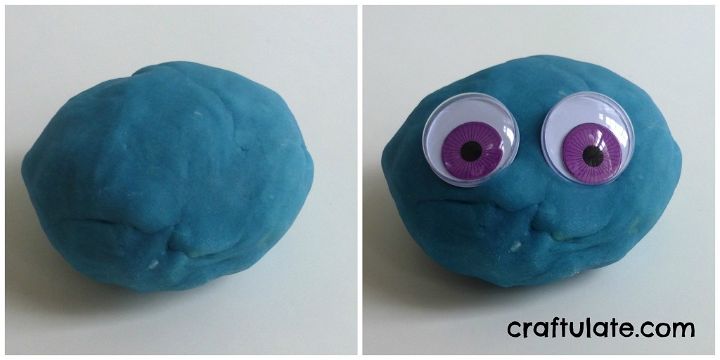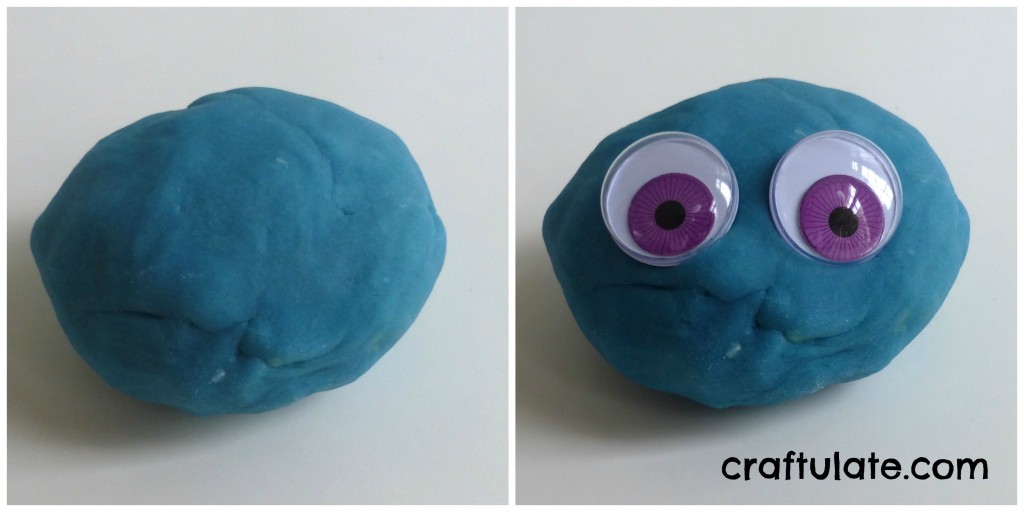 Is it a splodgy painty handprint or a fish?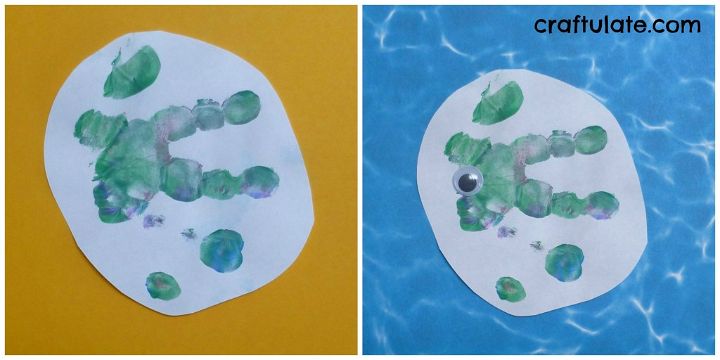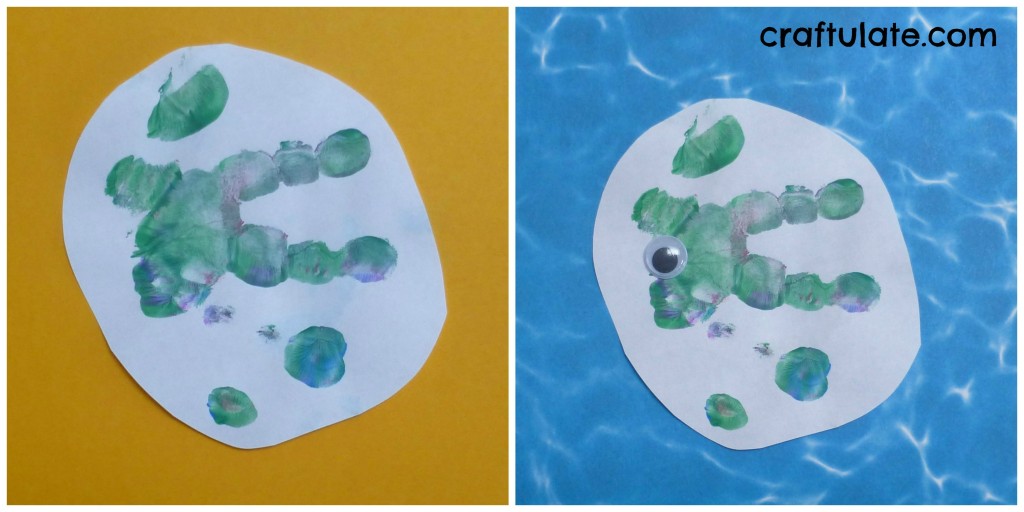 We made a special Googly Eye Project for this series using a chunky wooden "F" block that I bought discounted from a craft store. We received the wiggly eyes (as they are also known) free from craftprojectideas.com.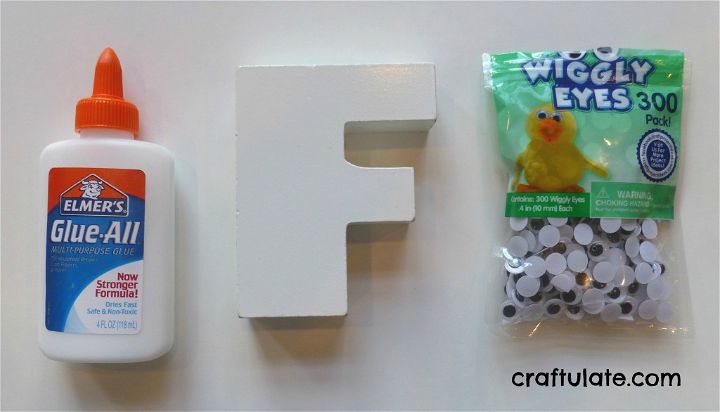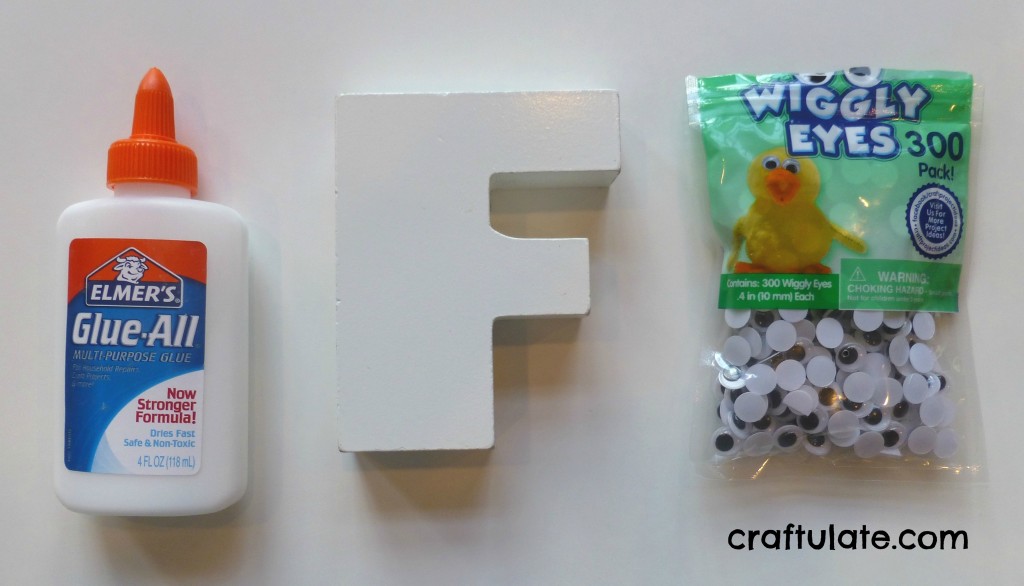 F squeezed on some glue then he added the eyes.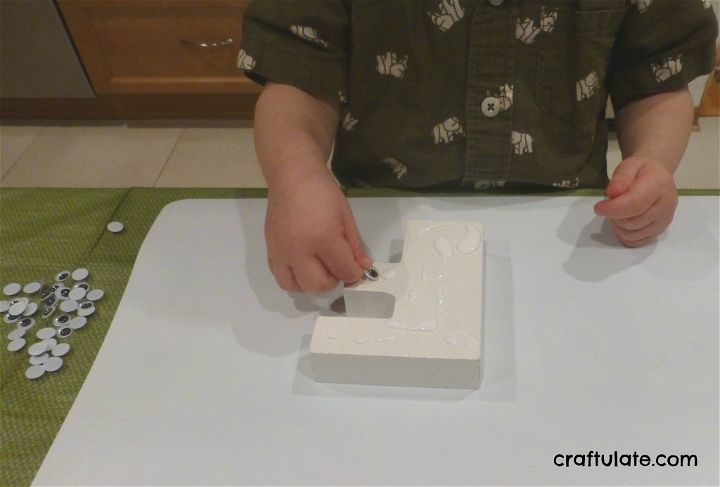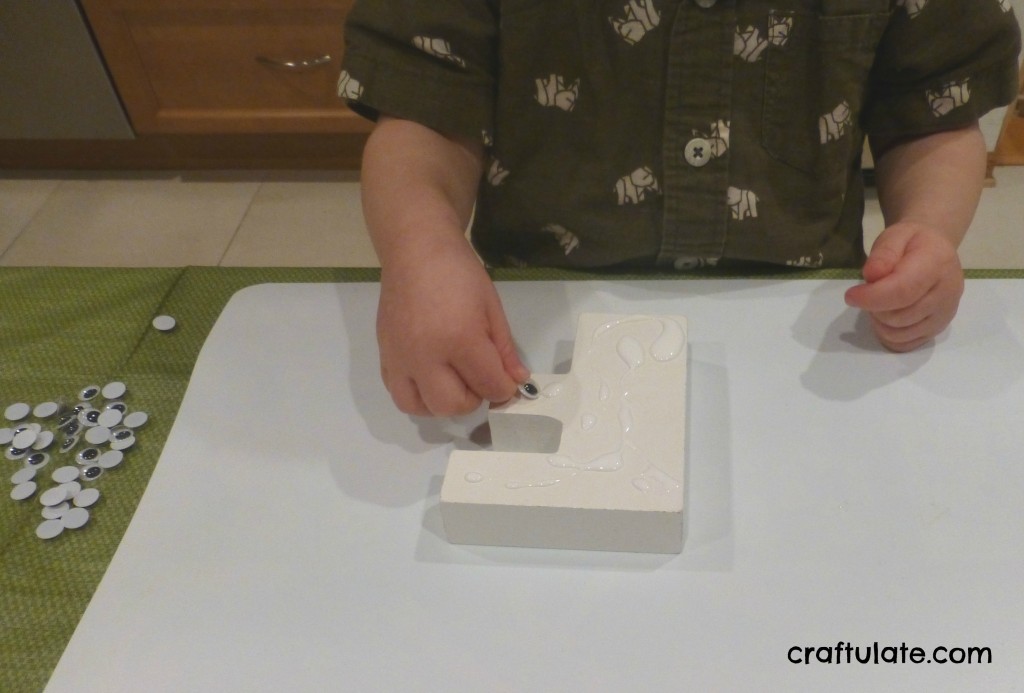 After he'd finished I filled in the gaps to complete this fun decoration!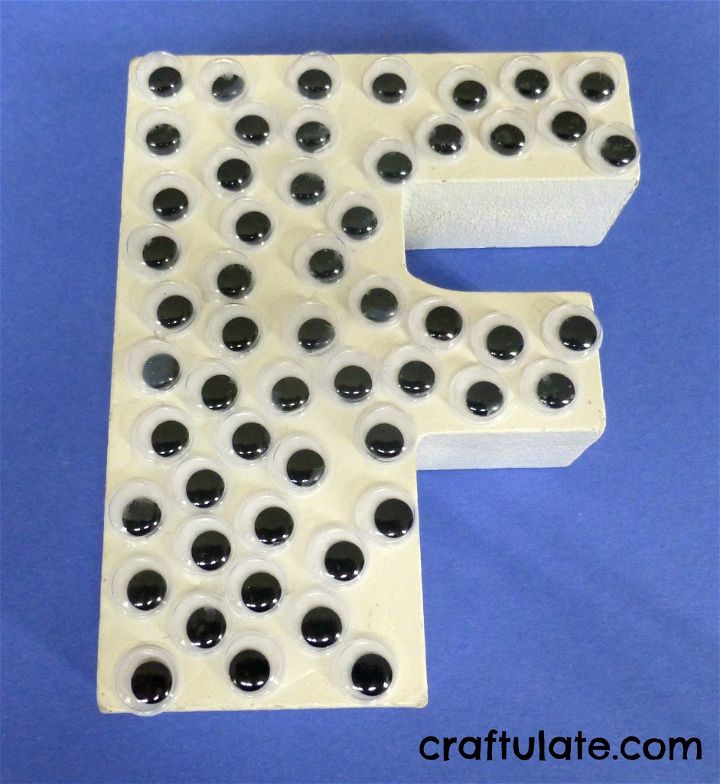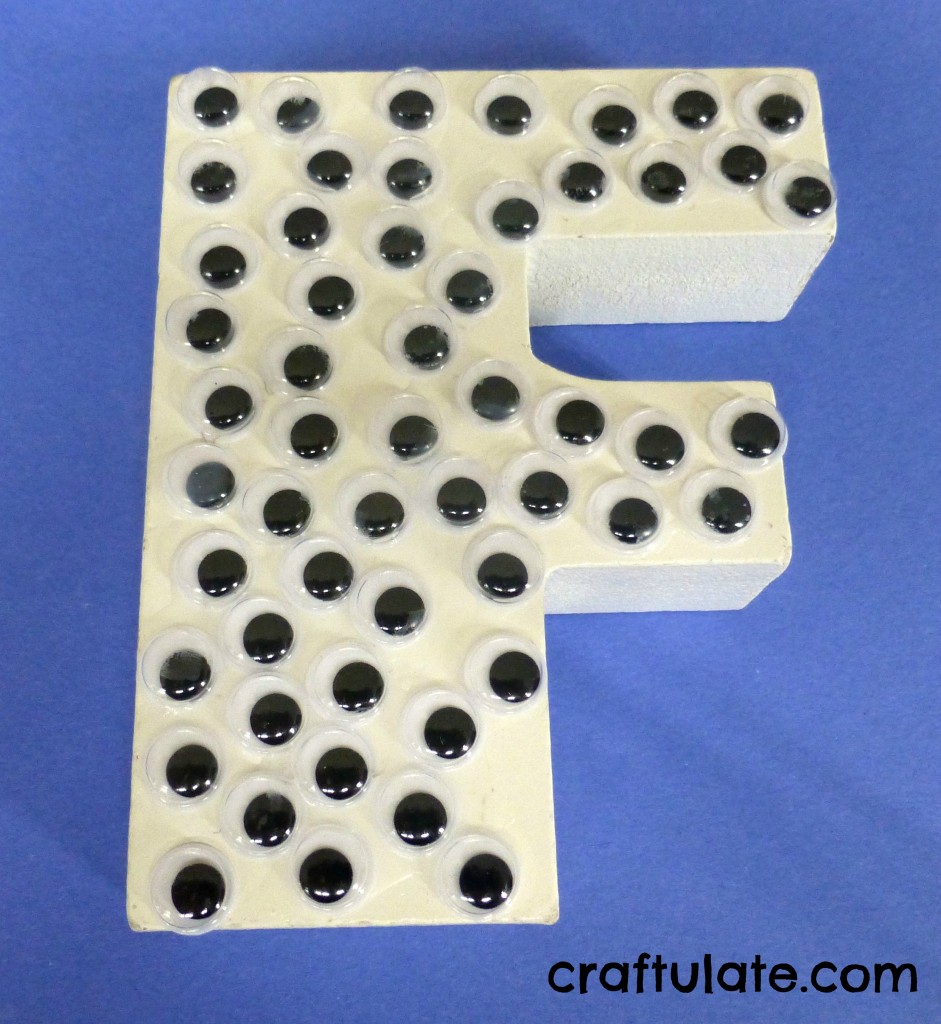 I hope I've inspired you to become a convert to using googly eyes! If you need more inspiration please follow my We Love Googly Eyes Pinterest board!