My 2.5yr old son doesn't have the fine motor skills to decorate cookies with any precision, but I still wanted him to be involved in making our Halloween monster cookies.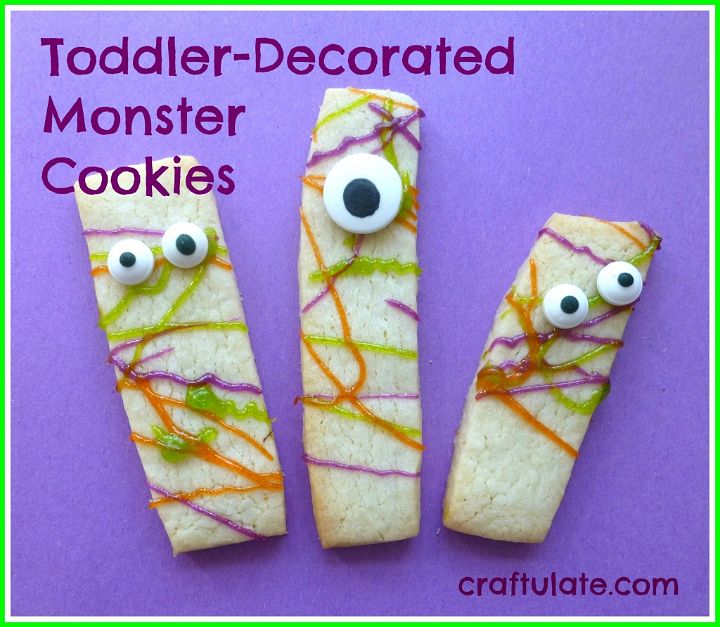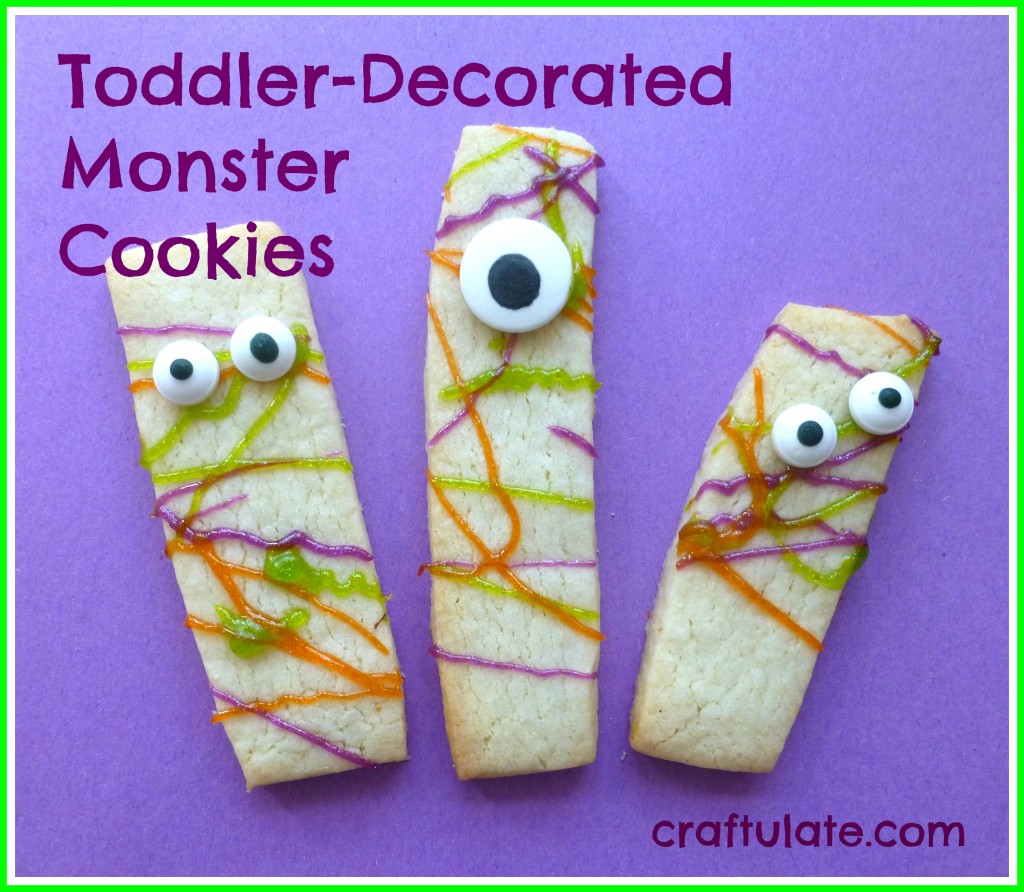 I made a basic sugar cookie dough (I used Alton Brown's recipe). Then I rolled out the dough (OK, my mother did this part – I *hate* rolling out dough) and then I cut it into long strips. This was inspired by a post from The Decorated Cookie for making monster cookie sticks. Ours wouldn't be as beautiful, but it did at least suggest a way to involve my toddler.
After the cookies had cooked and cooled, I prepared them for decorating by pushing them altogether in a block, and placing some kitchen foil underneath the cooling rack.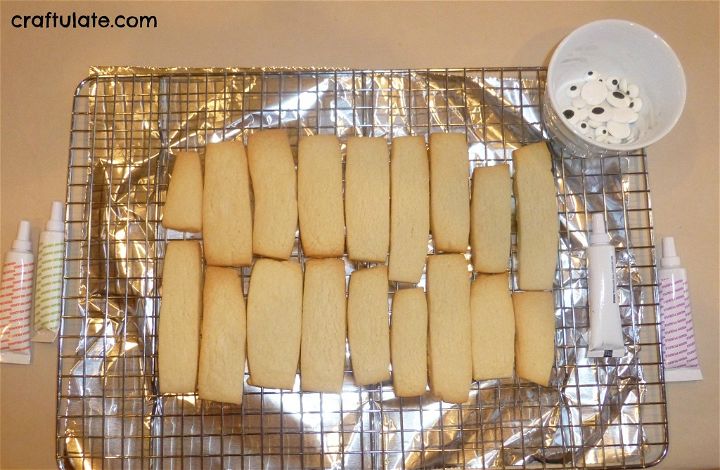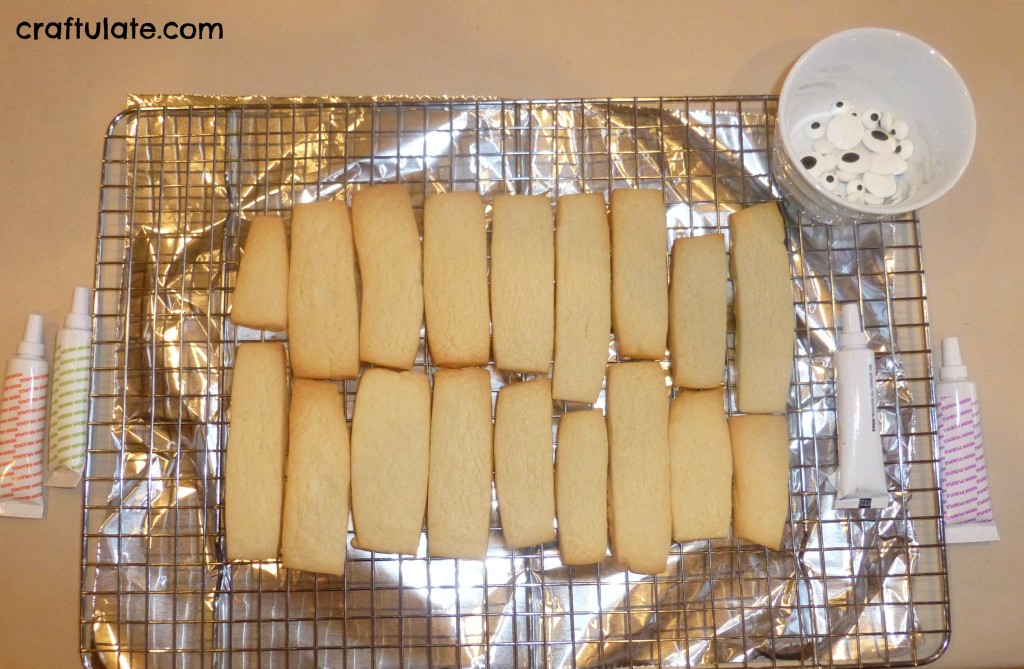 I got some icing gel pens and F had a good time squeezing them all over the cookies.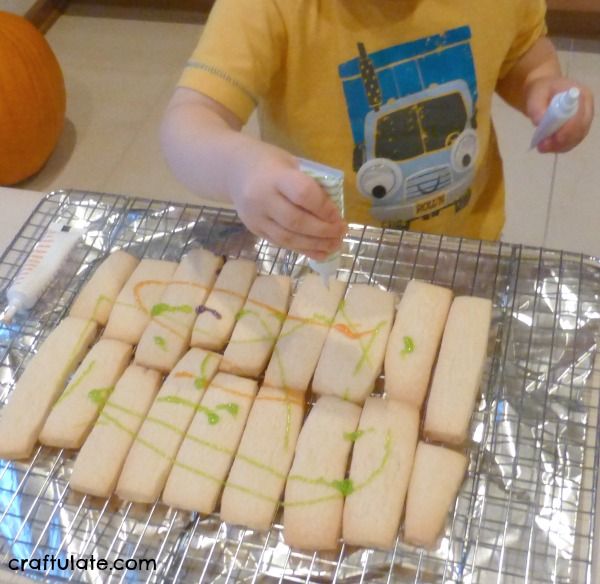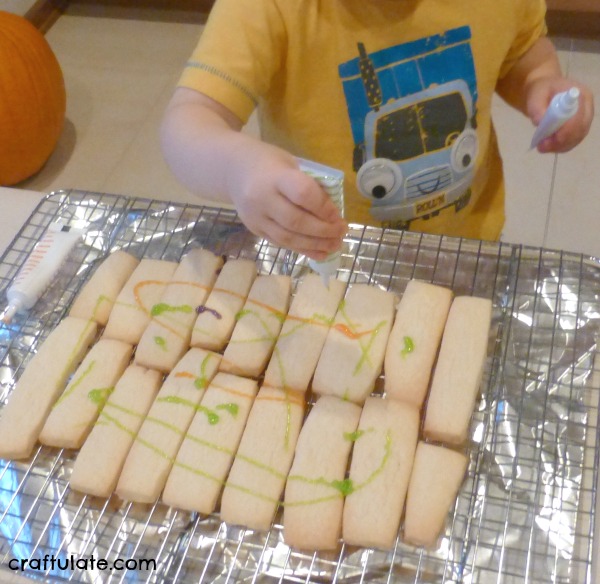 Then we added some candy eyes to make the cookies into monsters!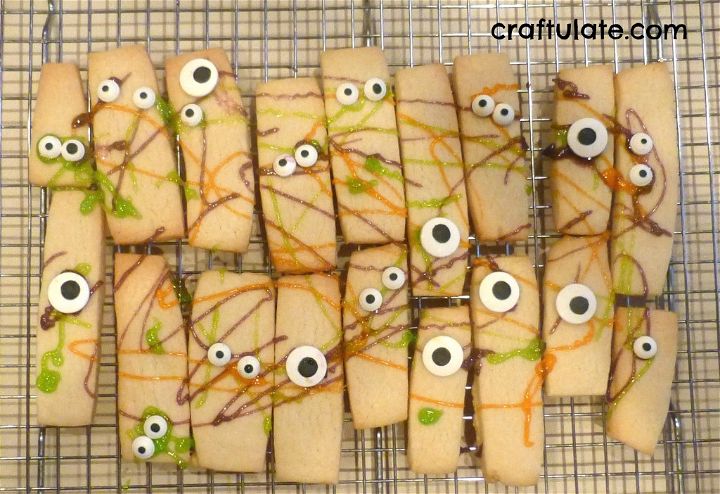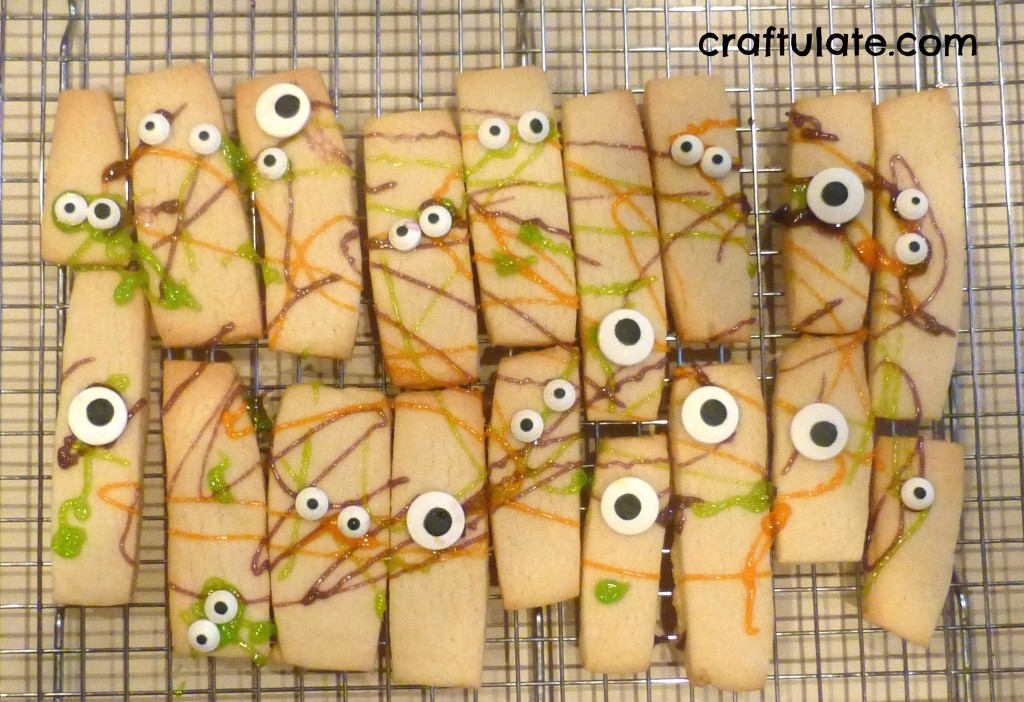 These were really easy to decorate and looked SO cute! Clean-up was really easy too, as there weren't many drips from the gel icing, but there was also the foil underneath to catch any spillages. The comparatively light decoration didn't make these cookies to sweet, either.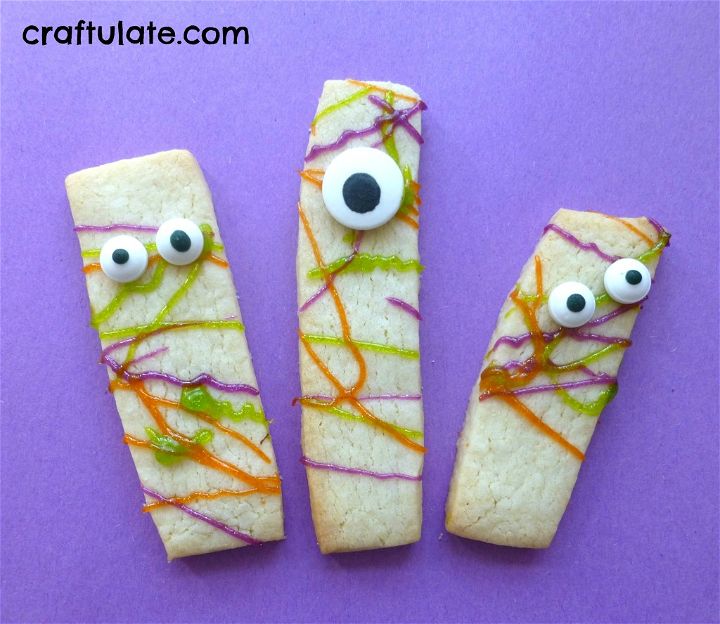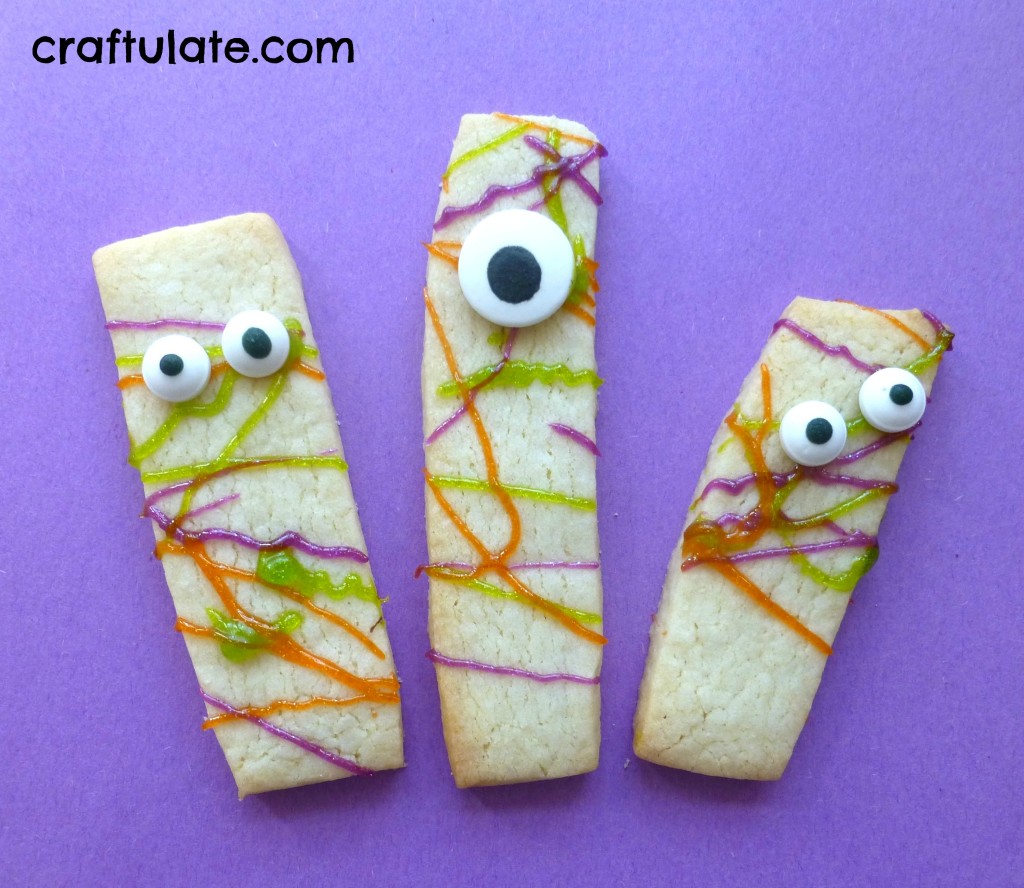 [bctt tweet="Toddler-Decorated Monster Cookies #toddlers" username="craftulate"]