This spider craft is the perfect activity for toddlers and young children – either at Halloween or when learning about bugs and insects. And it's great fine motor practice, too!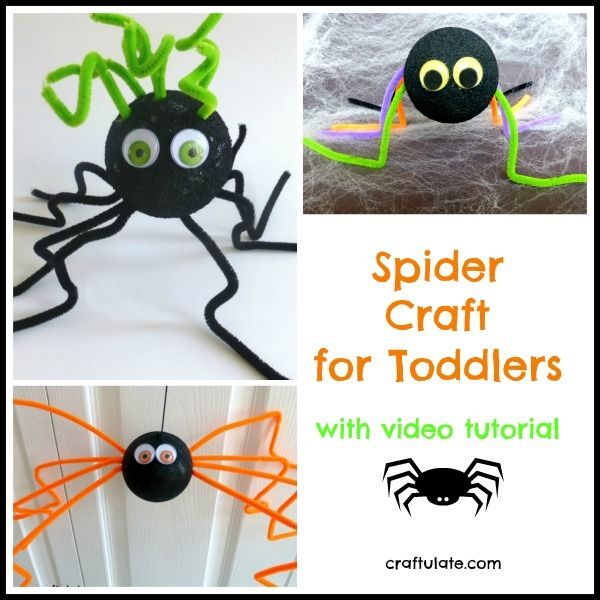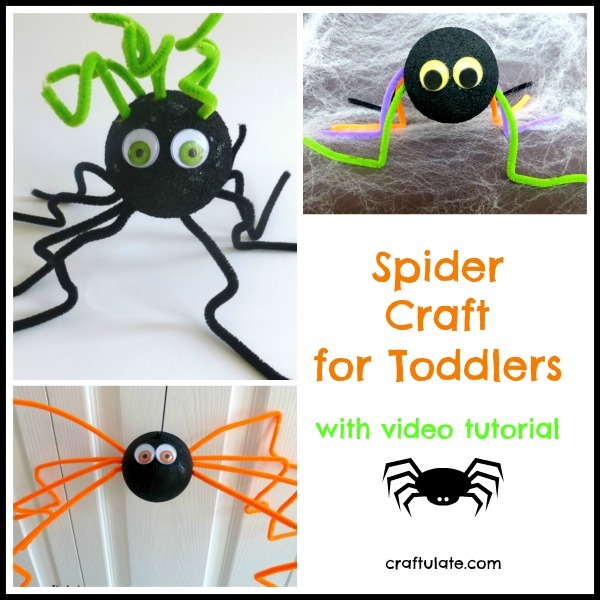 The following post contains affiliate links, which means that at no extra cost to you I can make a tiny bit of money to help support this blog. Thank you!
To make this spider craft you'll need:
3″ Styrofoam balls *
Black paint and paint brush
Pipe cleaners
Googly eyes and glue
(Optional) Pin and elastic for hanging
* I tried two types of ball: the softer type with a rough surface, and the harder type with a smooth surface.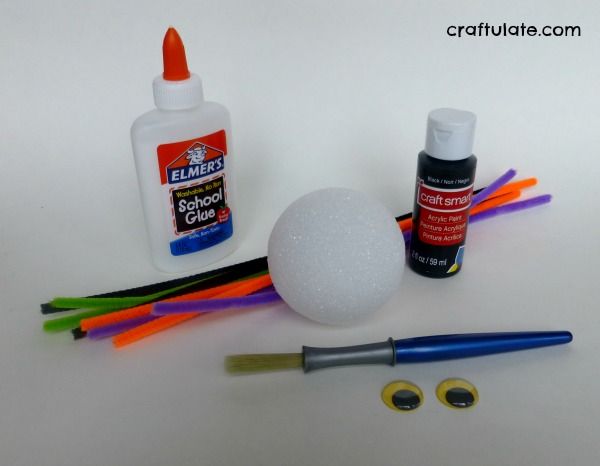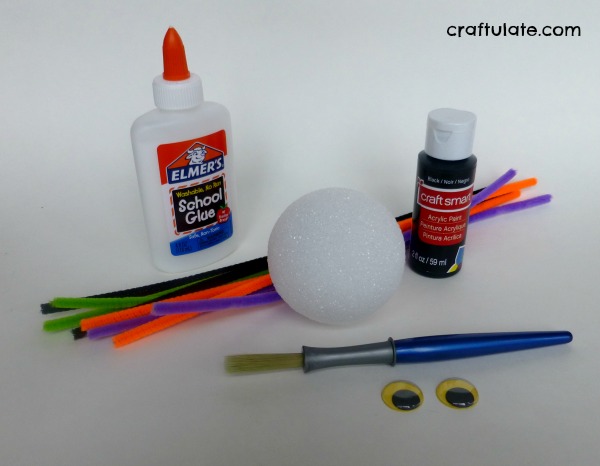 In advance of starting this craft with F, I painted the balls with black paint.  The hard styrofoam ball was much easier to paint!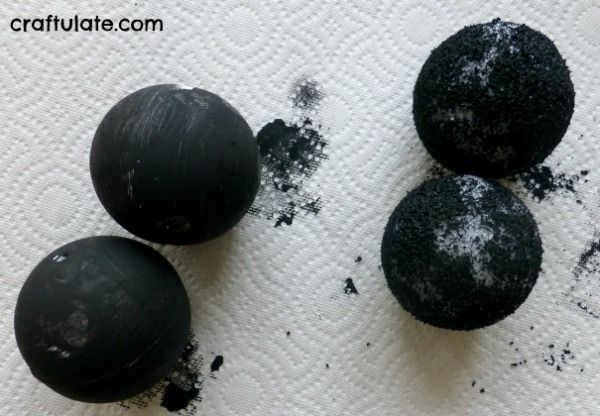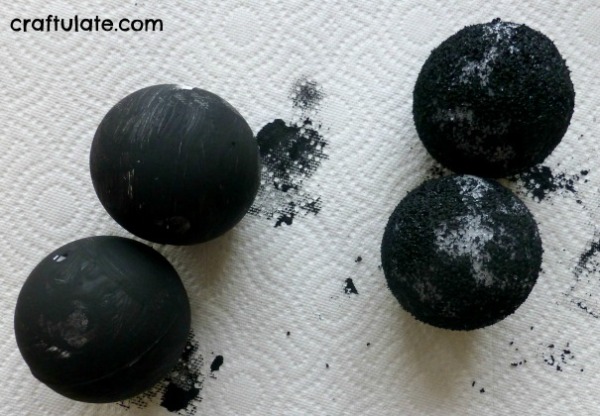 When they had dried, I made a spider by pushing halved pipe cleaners into the balls. This was MUCH easier to do with softer balls. However I used a wooden pick to make a hole in the harder balls before inserting the pipe cleaners, and this worked fine.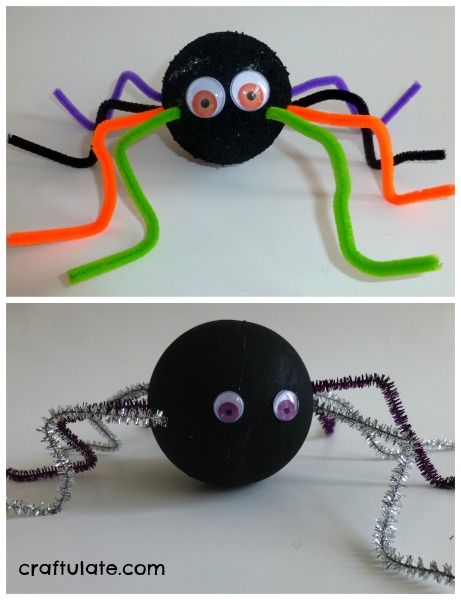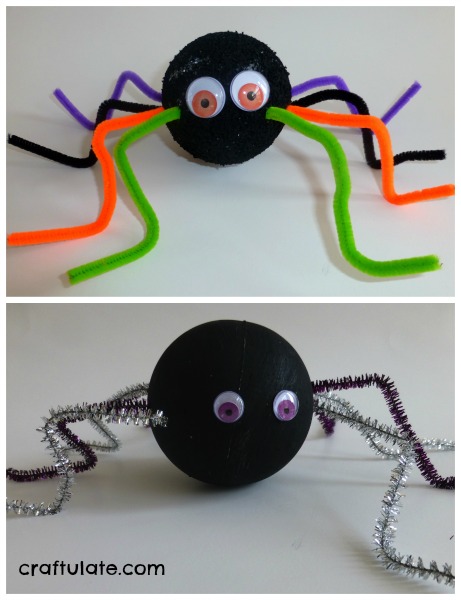 I showed them to F who loved them but was very happy to start making his own! He carefully pushed in the pipe cleaners and we counted them to make sure each spider had eight legs. He really had to work on co-ordination and finger strength to push those pipe cleaners in! Then we glued on the googly eyes together.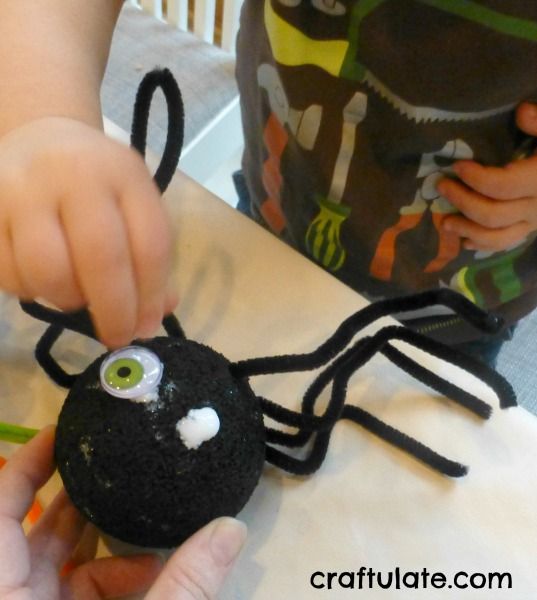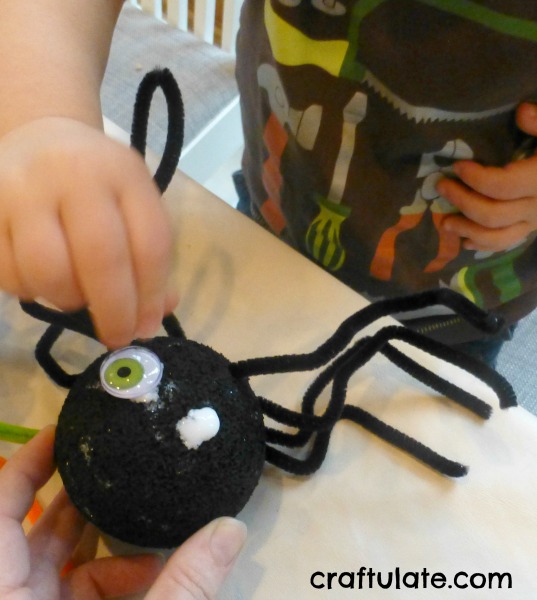 I thought we had finished but he grabbed some green pipe cleaners and started poking them in the top of the spider. I cut the pipe cleaners shorter with wire cutters then curled them, and we called it hair. SUCH a cute spider!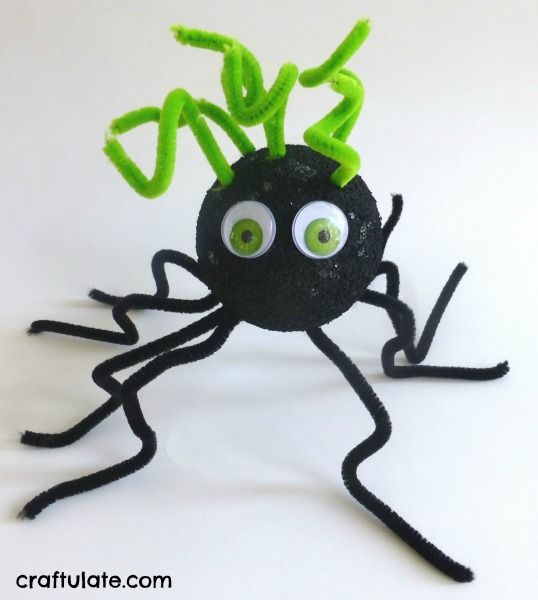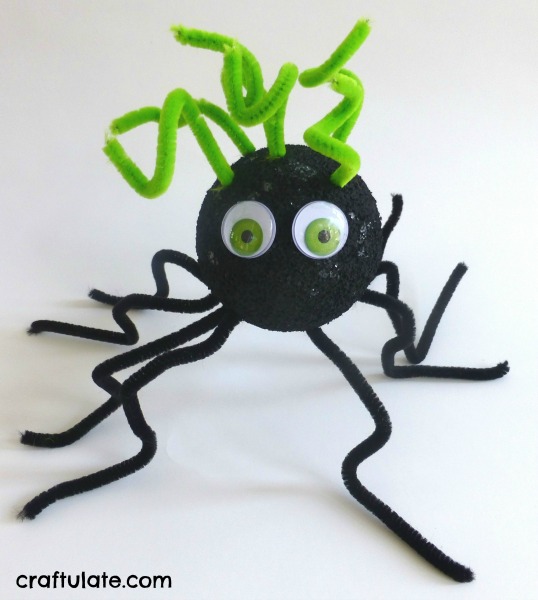 My mother (who was visiting) joined in too and made this awesome long-legged spider. She secured some thin elastic to the top (she used a pin) so that it could be hung up.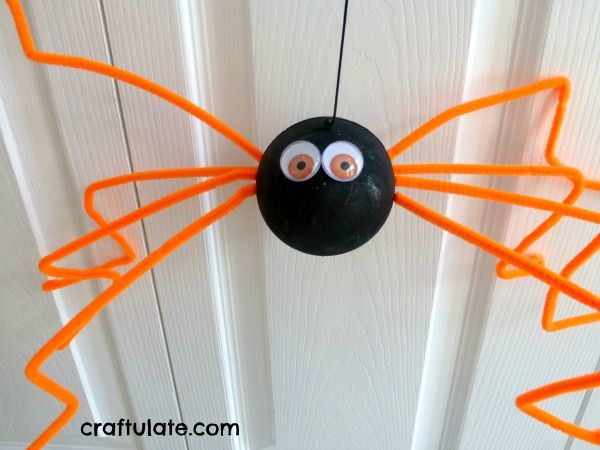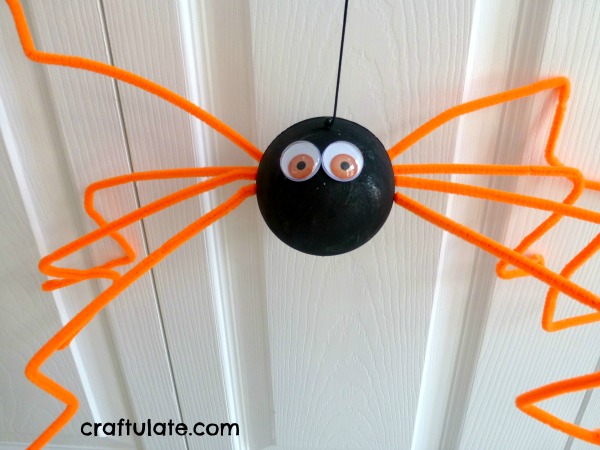 To see this spider craft in action, please see my VIDEO!
This post was originally published as part of 6 Super Easy Halloween Crafts for Toddlers. Check out the other 5!