These 25 simple button crafts and art projects are the perfect way to have fun and create something unique. From making jewelry to adding a pop of color to your home decor, buttons can be used creatively. You don't need fancy tools or materials – just some basic supplies, creativity and imagination! These DIY button projects range from simple and easy crafts for kids, like button magnets or rose art prints, to more adventurous ideas, like crochet cushions or upcycled furniture. Whether you're looking for inspiration or want a new hobby that is both enjoyable and budget-friendly, these easy button crafts and art projects will help you get started quickly with minimal effort.
With step-by-step instructions and helpful tips on how to personalize each project according to your taste and style – creating beautiful pieces using nothing but buttons has never been easier! So what are you waiting for? Gather some colorful buttons today and start crafting!
Enjoy learning how to make stylish jewelry pieces such as bangles and necklaces; decorate vases, frames and coasters; create wonderful flower decorations; turn old tins into colorful containers; craft useful items like key chains or even sew pillows — all with the use of simple yet versatile buttons. Make sure you try out at least one of these 25 amazing button crafts today – it's easy to add personality and character to any room in your home without breaking the bank!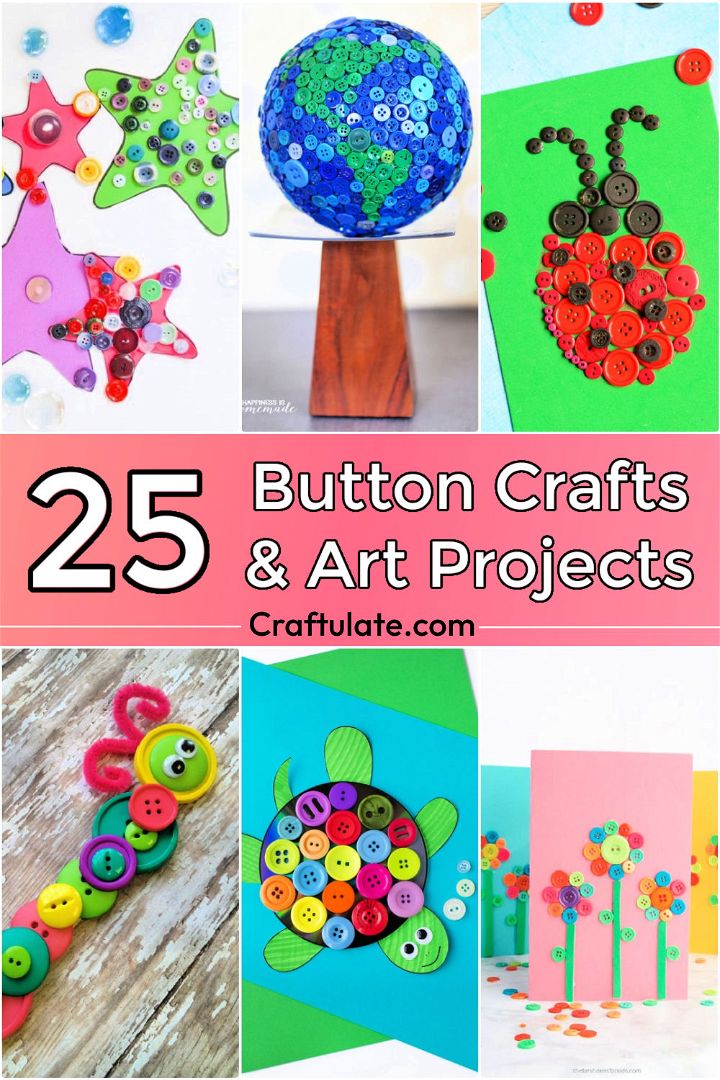 Simple Button Crafts and Art Projects
This article outlines 25 creative button crafts and art projects that will keep kids entertained for hours! With an array of simple tutorials, these easy-to-follow button craft projects are perfect for young children. From making unique jewelry pieces to creating beautiful decorations, you'll find various exciting craft ideas to help your little ones express their creativity and develop basic crafting skills. Whether it's an afternoon project or something to fill the summer holidays, this collection of button crafts is guaranteed to inspire your kids with colorful creations they'll be proud to show off!
1. DIY Yarn Wrapped Button Wreath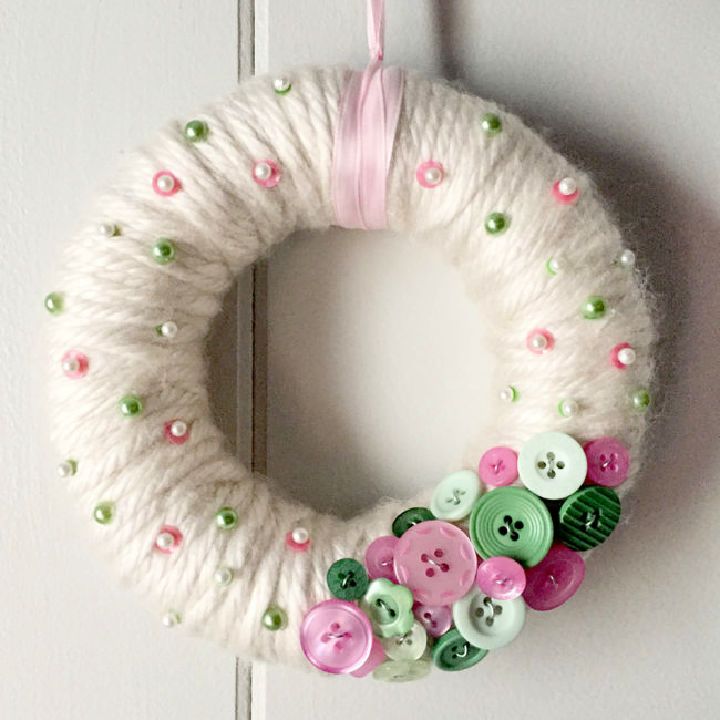 Create your own DIY yarn-wrapped button wreath to brighten up your home this holiday season easily. This wreath can be made in no time and will bring cheer to your doorstep or wall. Making this pretty holiday decor is simple enough, and all you will need is a lilac lane "savannah stroll" embellishment bottle, a Styrofoam wreath, penalized straight pins, 20 gauge wire, clear glue and yarn.
Follow along with the step-by-step instructions to have your beautiful yarn-wrapped button wreath for the holidays! buttonsgalore
2. Toilet Paper Roll and Button Butterfly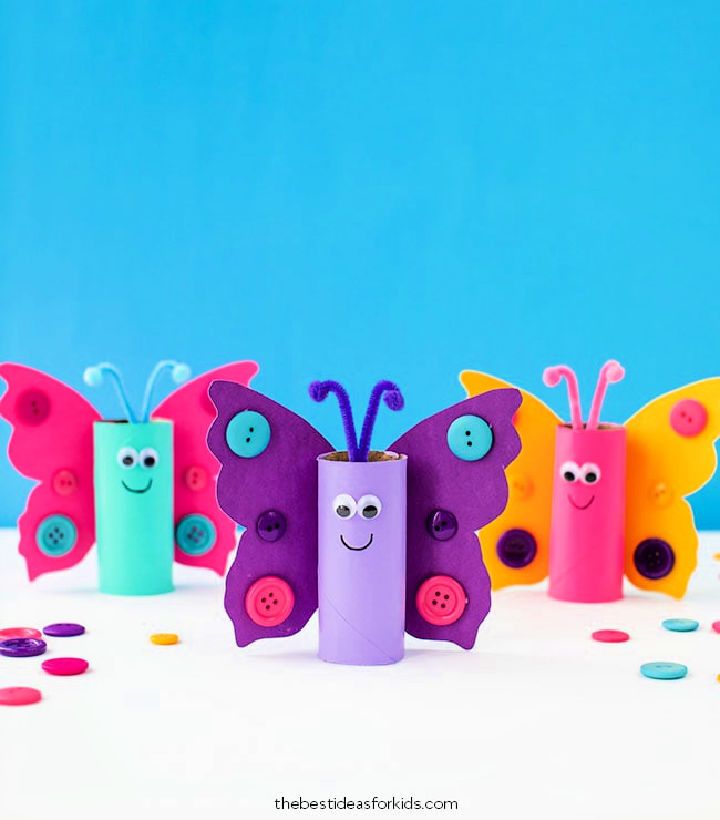 DIY crafts are fun for all ages, but this DIY toilet paper roll & button butterfly upcycled craft is something kids will love to make and play with. It is super adorable and easy to use common household items like toilet paper rolls, cardstock, buttons, and more to create something new.
With a few supplies from your home, like googly eyes, pipe cleaner, pompoms, acrylic paint and a black sharpie, you'll be able to bring this butterfly to life – follow the step-by-step instructions using the downloadable butterfly wing template and have fun crafting! ideasforkids
3. How to Make a Clothespin Button Car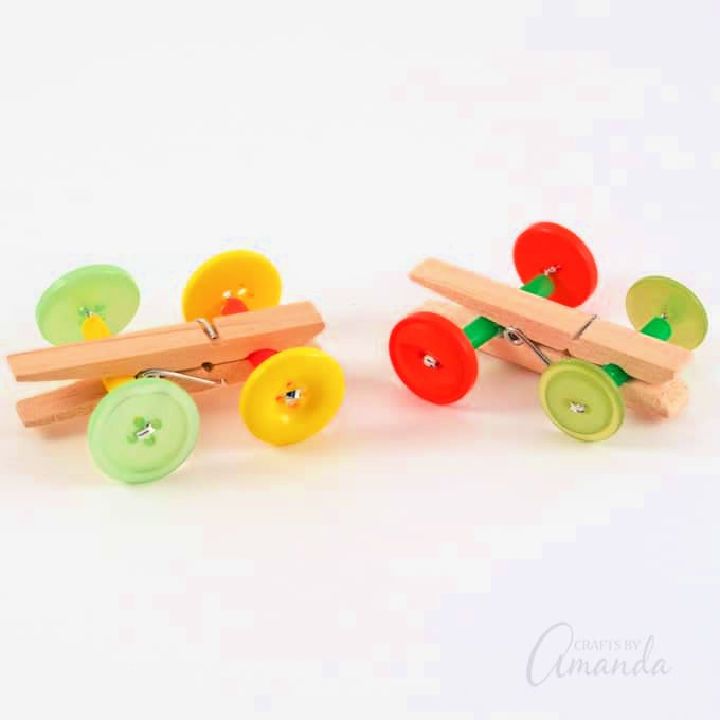 DIYing is making a comeback! You can make a charming DIY car perfect for those rainy afternoons with a wooden clothespin, some twisted bread ties, buttons, drinking straws, and craft glue. Crafting has never been easier, and the best part is its cost-efficient! Have fun putting together this snap to make this cute car, and then watch as your kids (or you!) enjoy playing with it afterward.
All you require are the supplies mentioned above and the step-by-step instructions in this tutorial. Whether for yourself or as a cute gift for loved ones, this handwrought clothespin button car makes for an enjoyable craft that lets your imagination soar. craftsbyamanda
4. Simple Button Fish Crafts for Kids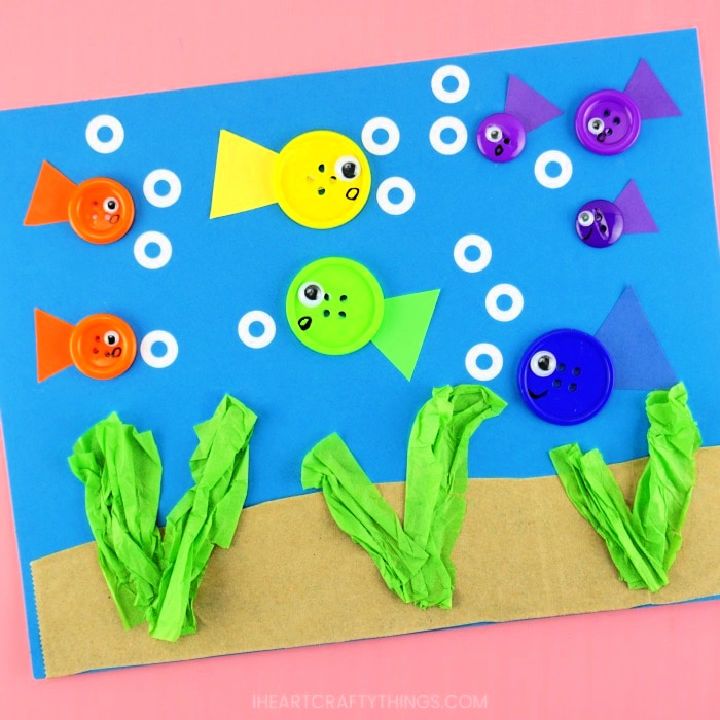 Introduce your kids to the DIY button fish craft, a fun and educational activity for children of all ages! This simple yet colorful craft is sure to captivate imaginations and foster creativity. To get started, you will need buttons in different sizes and colors, blue cardstock paper, colored cardstock paper, a paper lunch sack or light brown cardstock for the fish's body.
You will also need green tissue paper for its fins, white hole reinforcement labels for its eyes and small googly eyes to add some dimension. You can also use scissors, glue sticks or school glue and a fine-tip black marker.
Once you have everything on hand, follow the step-by-step instructions provided in this tutorial and in no time, your kids will be playing with their button fish craft! craftythings
5. DIY Caterpillar Using Buttons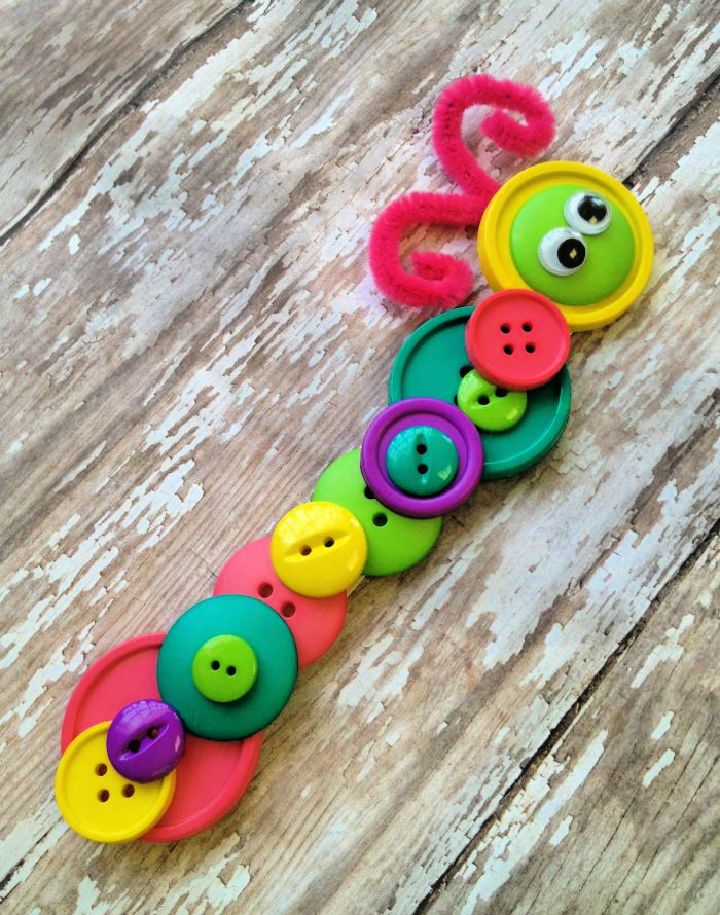 This DIY button caterpillar craft is an easy, fun and creative activity for kids of all ages. All that's needed to do this project is simple to craft supplies such as assorted colorful buttons, large wood craft sticks, craft glue, googly eyes and pipe cleaners.
This activity can be done in a few easy steps; adhere the colorful buttons to the large wood sticks with glue and finish by adding googly eyes as a finishing touch. Pipe cleaners can also be used to create antennae for your caterpillar.
The result will be an adorable and colorful caterpillar perfect for decorating desks and any room in the house. divinelifestyle
6. Tree Canvas Button Display Ideas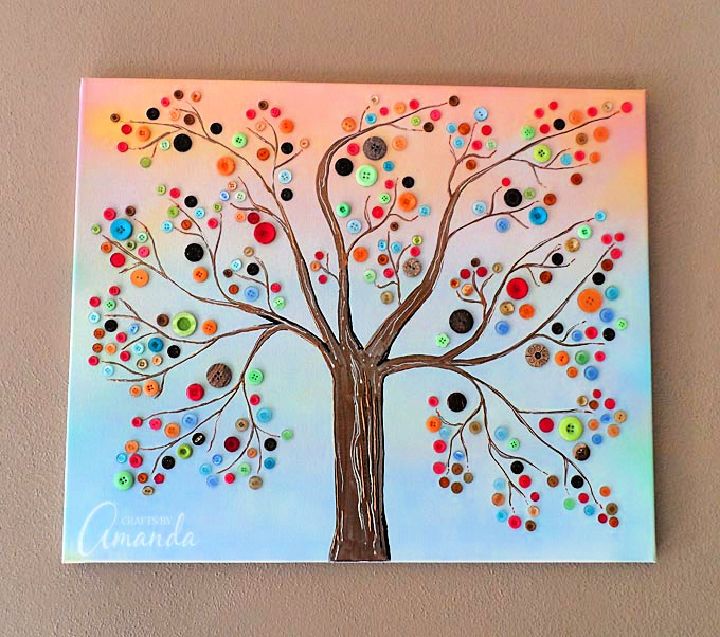 DIY projects are a great way to express yourself while adding creative and beautiful decor to your home. If you're looking for an eye-catching artistic project to tackle this weekend, why not try creating a DIY button tree on canvas?
You'll need supplies 20″ x24″ canvas, brown metallic paint, E6000, a liner paint brush, and buttons in assorted sizes and colors. You'll need paints in assorted colors as well.
Once you have all the necessary items, it's time to start with the step-by-step instructions. With the simple steps in the tutorial, you'll have your own handcrafted button tree on canvas masterpiece that you can proudly display in your living room! craftsbyamanda
7. Creative Way to Use Old Buttons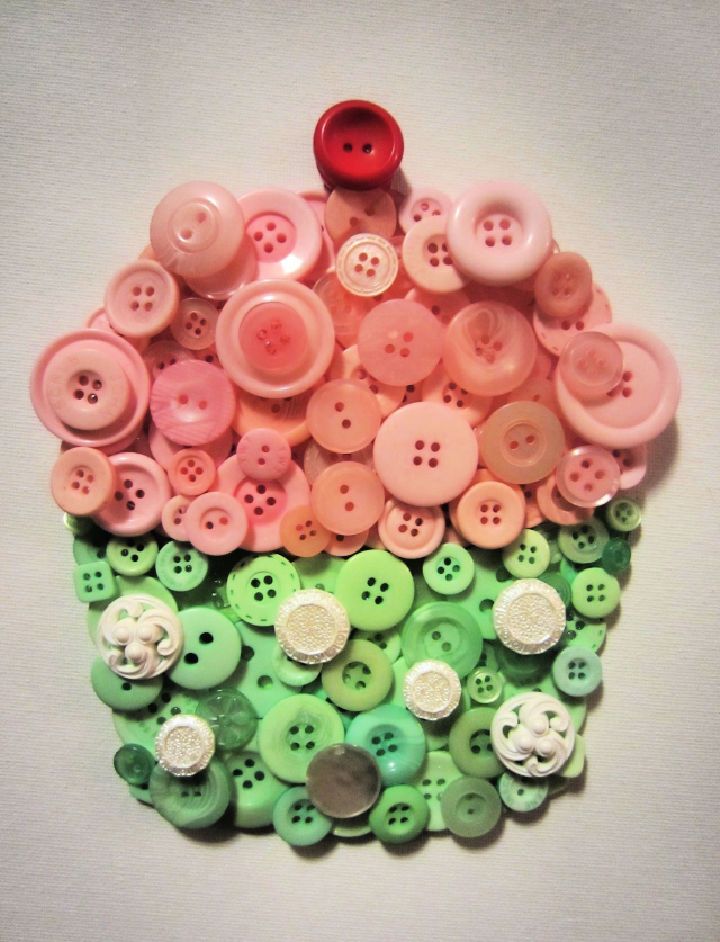 These homemade button cupcakes are an innovative and fun way to liven up your creativity. Not only are they simple to create, but their brilliance as decoration piece is often unmatched. The supplies needed are templates, paints, buttons of assorted sizes, designs, and glue. With these in hand, you're just steps away from a stunning result!
To make these button cupcakes, follow the step-by-step instructions included with the materials — anyone can create these awesome treats no matter their skill level. So why not try out DIY button cupcakes today? bustedbutton
8. DIY Vintage Button Clock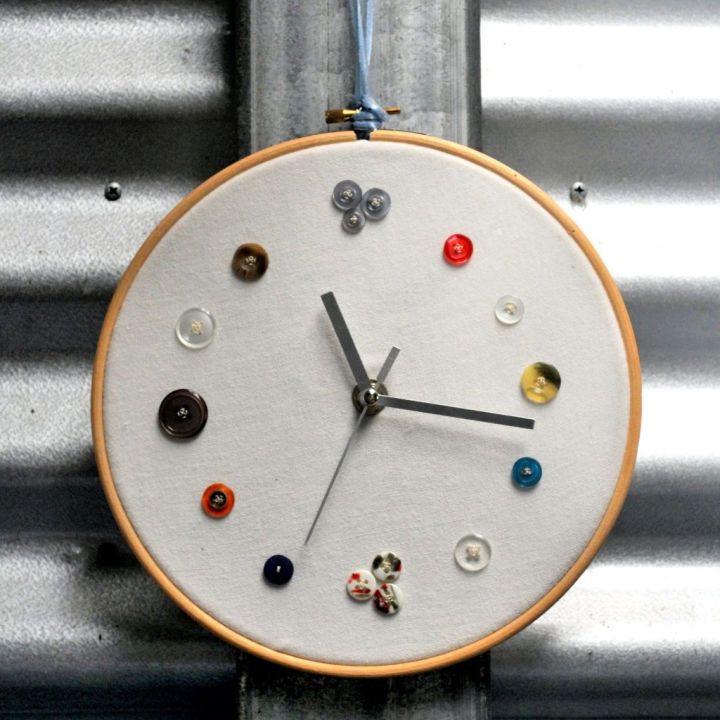 DIY-ing is a great way to upcycle old items and give them new life. A DIY button clock is one such project that is both striking and easy to make. All you need are an old clock, some vintage buttons, glue, an embroidery hoop, and some thrifty fabric:
Remove the hands of your clock and carefully trace around them onto the center of your fabric before gluing it to the embroidery hoop.
Arrange buttons in ascending order around the perimeter of the hoop, giving extra attention to the spacing between each one.
Attach the clock hands that you traced earlier with hot glue or a heavy-duty adhesive accordingly.
You now have a beautiful button clock – quick, easy, and pretty! epherielldesigns
9. Simple Globe Button Crafts for Adults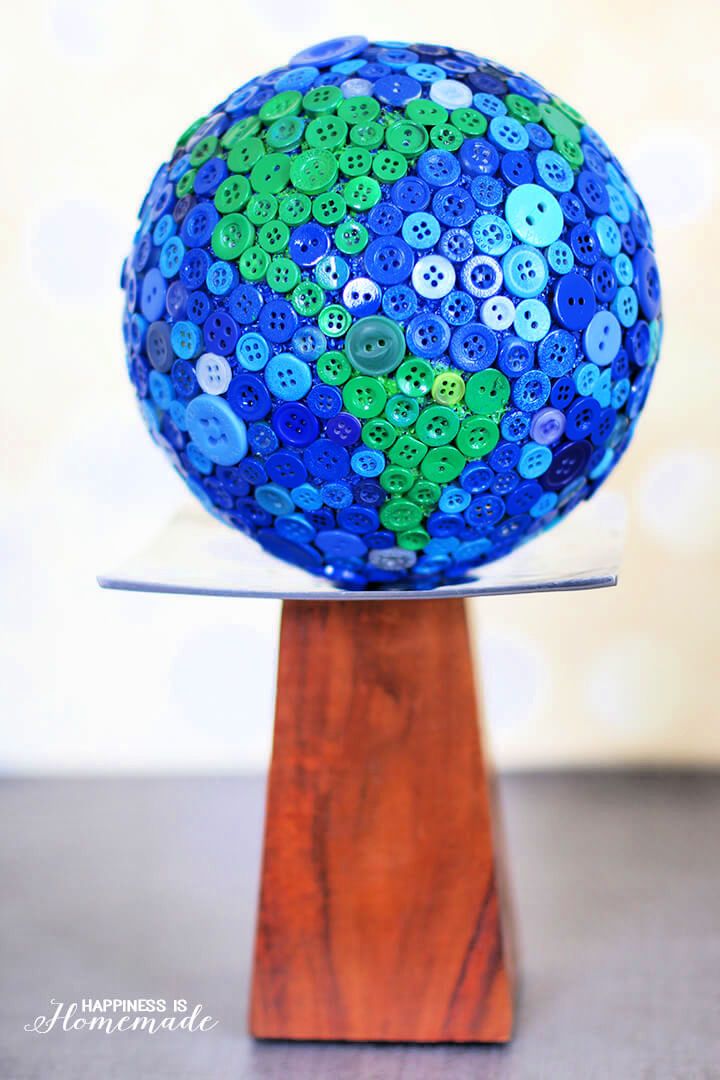 DIY projects are a great way to spend time and create something unique for your space. Making a DIY button globe is one of the easiest projects you can complete. With just a few supplies and some easy steps, you have an eye-catching piece in no time. You will need a foam ball, blue and green acrylic paint, a large foam cube, and half a pound of buttons. Then you can follow the step-by-step instructions to make yourself a beautiful button globe with a bright yet decorative look. homemade
10. Flower Button Art Cards Craft to Sell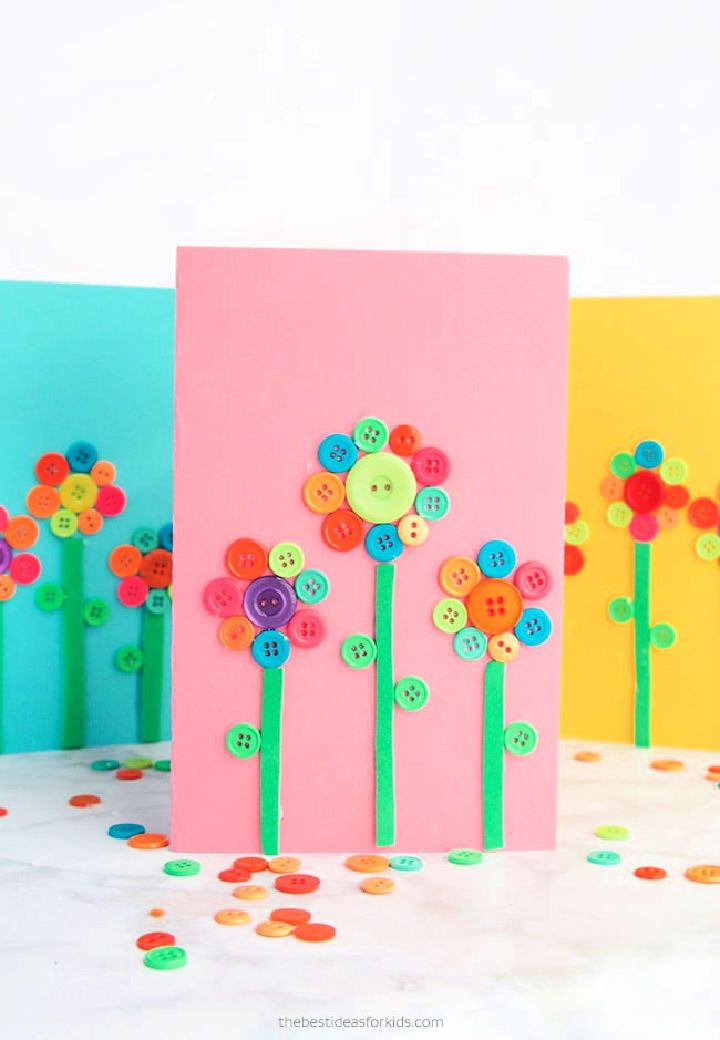 This DIY flower button art is a great craft project idea that enables you to create a gorgeous piece with minimal supplies and effort. Introducing the beautiful card project, this flower button art is easy to make and makes an ideal gift for mom, grandma, teacher or anyone looking for something special.
Surprisingly, even elementary or preschooler kids can help make this flower button art with basic items like buttons, colorful cardstock, glue, a green foam sheet and scissors. At the same time, they get step-by-step instructions to make it look stunning.
This pretty button art holds true to its claim of adding a little spark of beauty and joy to your life! ideasforkids
11. DIY Button Starfish For Kids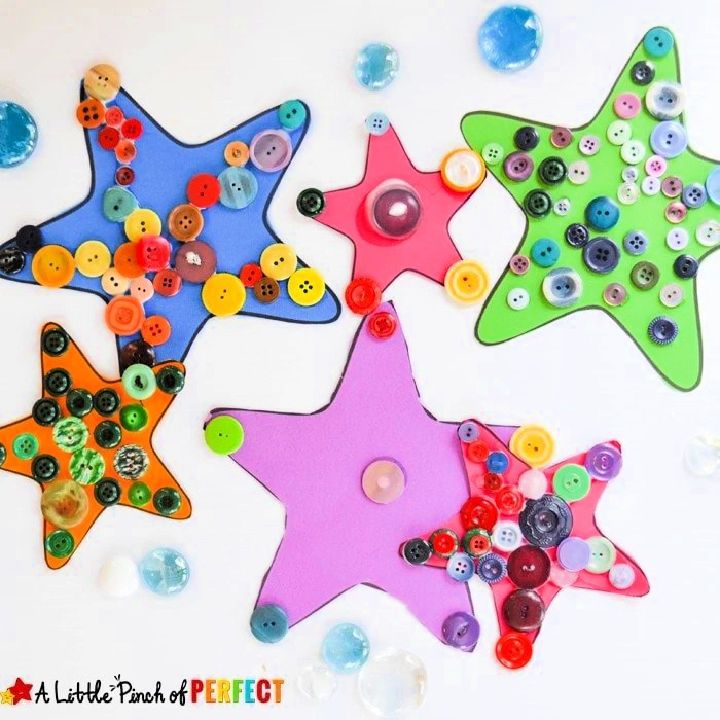 This DIY starfish ocean craft project is a great way for kids to get creative and have fun. It is adorable, and make-believe ocean craft can also help children enhance their motor skills.
From gathering supplies such as craft paper, scissors, glue, and buttons, to following the step-by-step instructions that often come with the templates, this ocean craft project teaches problem-solving and requires fine motor skill development.
Not to mention how much fun it is for kids to play with colors and shapes! This button starfish craft project will allow children to express their creativity while learning something new – perfect for a family day activity. alittlepinch
12. Owl Button Art Projects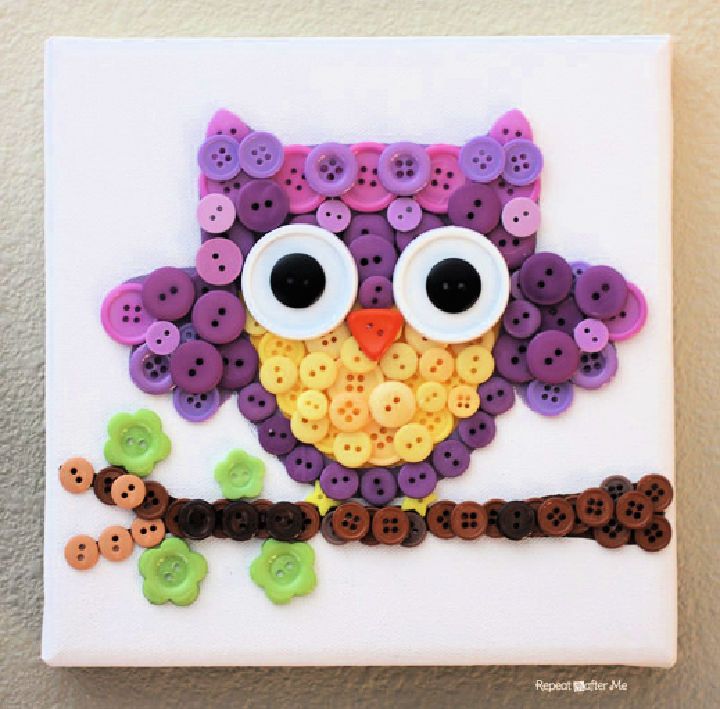 DIY button owl art is a fun and creative project for crafters of all levels! Start by gathering the necessary supplies, like an 8×8 canvas, buttons, an owl template or clip art, and a hot glue gun. Once all materials are collected, use the hot glue to affix the buttons to the canvas according to your template.
If you don't have an owl template handy, you can find it in this tutorial with detailed step-by-step instructions on how to make this craft. In no time at all, you'll have yourself an adorable handmade button owl art project! repeatcrafterme
13. Rainbow Button Craft Ideas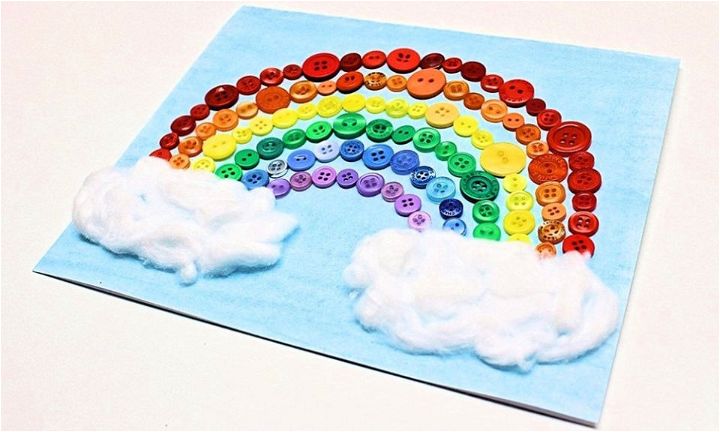 This DIY button rainbow craft is perfect for making a homemade card in time for Mother's Day or any other occasion. You only require simple supplies, including a white legal-sized cardstock, a free rainbow printable, glue, cotton balls, chalk pastels, liquid watercolors, or markers.
To give your DIY project an extra creative touch, you can also use buttons of different colors to represent each color in the rainbow.
Start by spreading a thin layer of white school glue on the cardstock with a precision tip before arranging the buttons into a rainbow pattern. Finally, finish off your DIY craft by adorning it with cotton balls!
With this handmade button rainbow craft idea and some simple supplies, you'll be able to create an eye-catching handmade card your recipient won't forget! craftathome
14. Rustic Valentines Heart Button Craft for Adults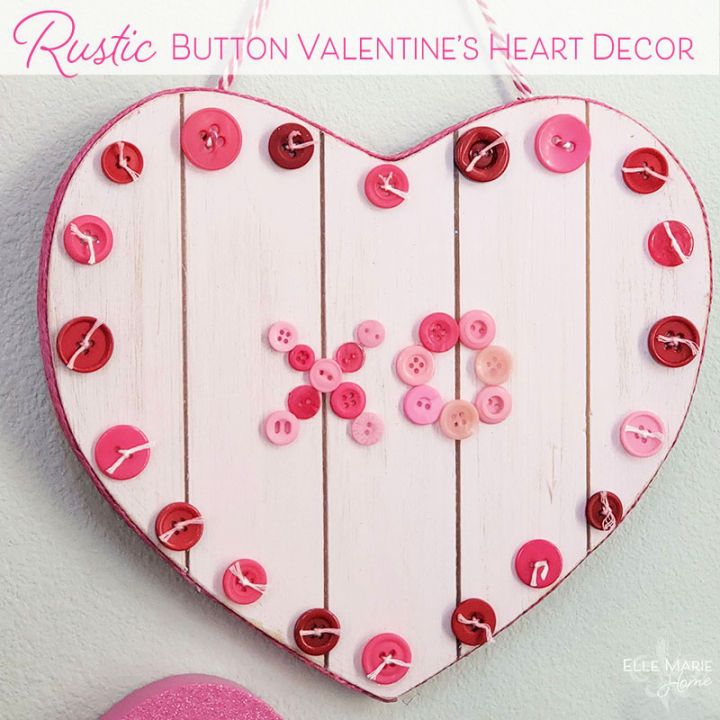 This DIY rustic button valentine's heart is a quick and thrifty crafting project that will make any room feel like a whimsical escape. Featuring pink chalk paint, small and medium-sized craft buttons, and a sweet jute cord, this DIY is sure to be the perfect accompaniment to your Valentine's Day celebration.
All you need is the wood base, buttons, some craft supplies, a pair of sharp scissors and some minutes of free time. So easy to make, and with such a stunning result, you'll want to make one for every special someone in your life!
Follow the step-by-step instructions if you would like to create your own rustic button valentine's heart! ellemariehome
15. DIY Apple Button Art for Kids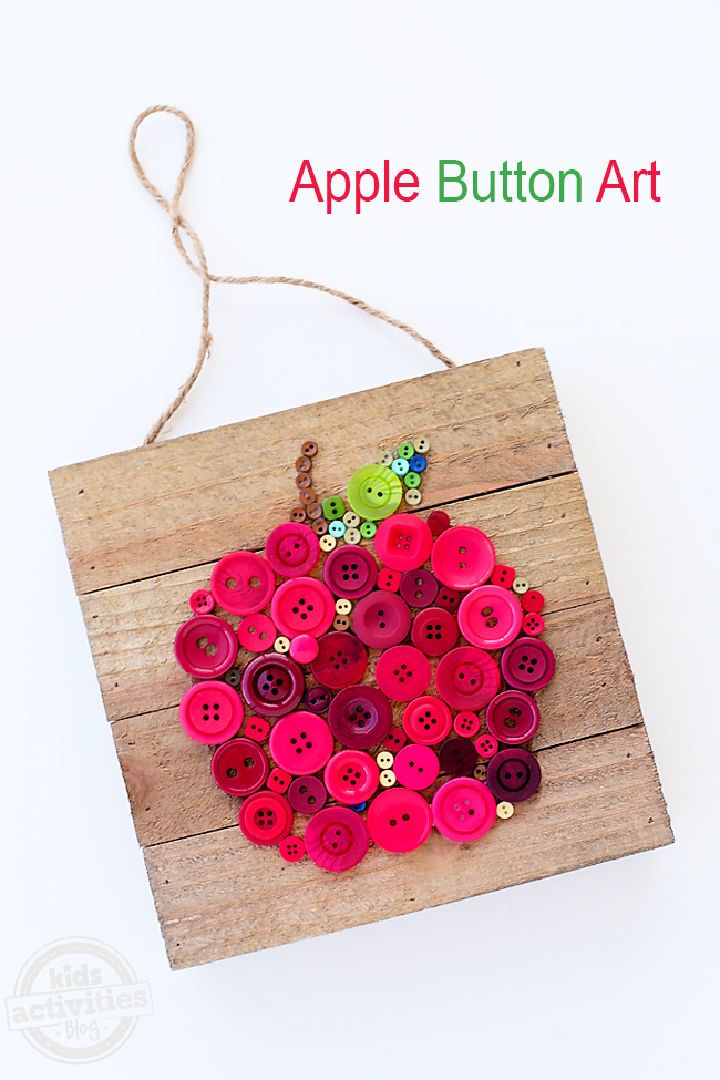 This handmade apple button art is the perfect fall craft to do with your kids! It can be a great imaginative and sensory exercise that will help develop their fine motor skills. All you need are some plastic buttons, a white glue school, a wooden board or paper, chalk, pieces of paper and a pencil.
To make this apple button art for kids, outline an apple on the board using chalk.
Then onto the paper, draw circles and write down what color button needs to go in each circle (make sure to mention this in advance, so children know which color buttons they need).
Then using the glue, let your kids stick those buttons onto their DIY apple button art to make it look like real fruit! And Voila! kidsactivities
16. Handmade Button Flowers Canvas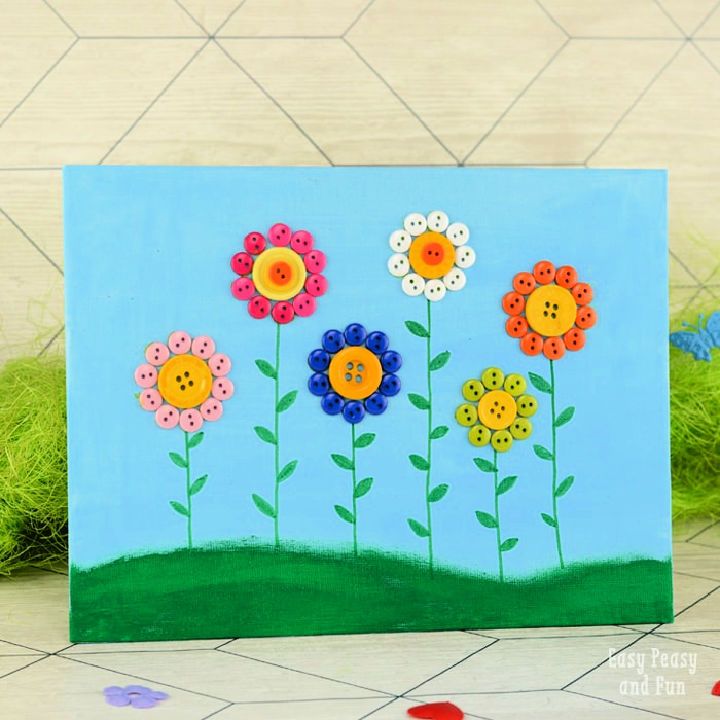 A DIY button flowers canvas is a super adorable piece of art to make, and it's also incredibly simple. You can get creative with the colors and sizes of the buttons while making this with your kids, as it's both fun and easy!
To create your own button flowers canvas, you'll need a few simple supplies such as a canvas, buttons in different sizes and colors, blue and green paint, a sponge brush for the painting, glue for sticking all the elements together, and finally a green Sharpie marker to draw the plant stems.
The instructions are straightforward- follow them step by step until you have your own handcrafted button flowers canvas masterpiece! easypeasy
17. DIY Decoden Button Vase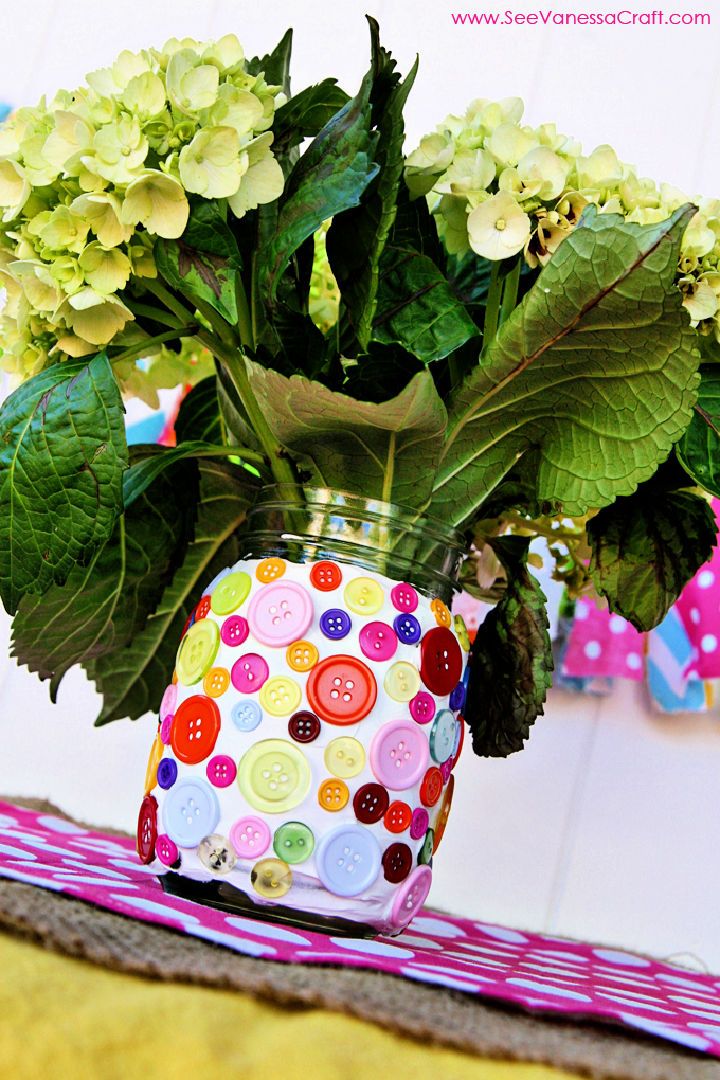 This DIY decoden button vase is a beautiful and creative way to brighten up any space. It is not only an enjoyable craft to make, but it also comes together quickly with minimal supplies. Crafting enthusiasts and DIY decorators of all ages will love making their own decoden button vases, so it's ideal for the family on a rainy day.
Not only that, this thrifty craft is an inexpensive way to spruce up one's home decor! To make this lovely decoden button vase, you need Mod Podge collage clay, a mason jar, a plastic knife, buttons, and step-by-step instructions.
With these simple items, you can create your own DIY masterpiece – and the best part is that no two creations will ever be the same! seevanessacraft
18. Spring Topiary Trio Button Craft Projects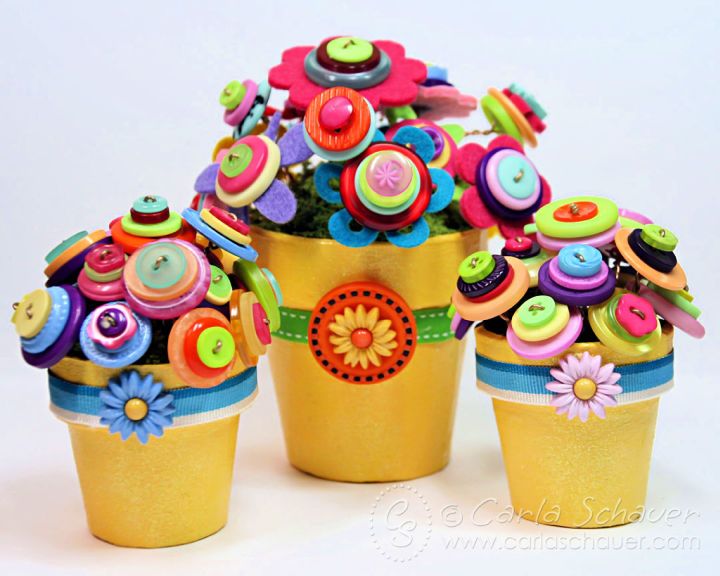 Get ready to bring a little of spring straight to your home with this DIY project! Make a beautiful trio of small button topiaries that will be the perfect accent for any decor!
This craft is simple to make and requires only handy supplies like buttons, daisy delights, granny's button box stitched button (tangerine), a shank remover, and Fabri-Tac liquid adhesive.
You will also need paper mache flowerpots (2 small and one medium), glitter paints, craft wire, styrofoam foam balls, felt flowers, coordinating ribbon and green surface material for models.
You have to follow the detailed instructions in the guide below, and soon you'll have your button topiary trio for spring completed in no time. So get creative with some fun and start crafting your own homemade topiary trio today! buttonsgalore
19. Easy DIY Egg Carton Art on Canvas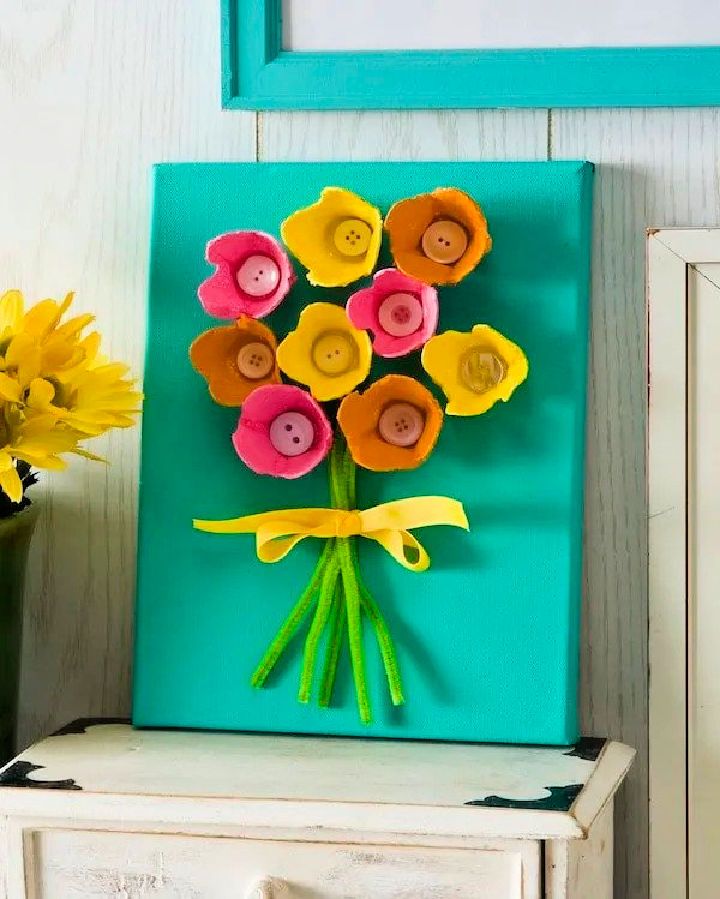 A DIY egg carton art on canvas is a fun and easy project that brings a bright, colorful edge to any home decor. This simple craft can be customized for any holiday or interior design theme, and kids of all ages will love joining in the creative process. Best of all, the craft takes very little time to get it going!
All you require is an egg carton, some Mod Podge Sparkle for shine, canvas, and Apple Barrel paints in apricot, banana, pink parfait, and turquoise colors. You will also need scissors, pipe cleaners, craft glue, ribbon with matching colors and buttons optional for extra vibrancy.
Get ready to follow the easy instructions in the tutorial to help you create this handmade egg carton art on canvas that sparkles with artistic touches from your imagination! modpodgerocks
20. Turtle Arts and Crafts With Buttons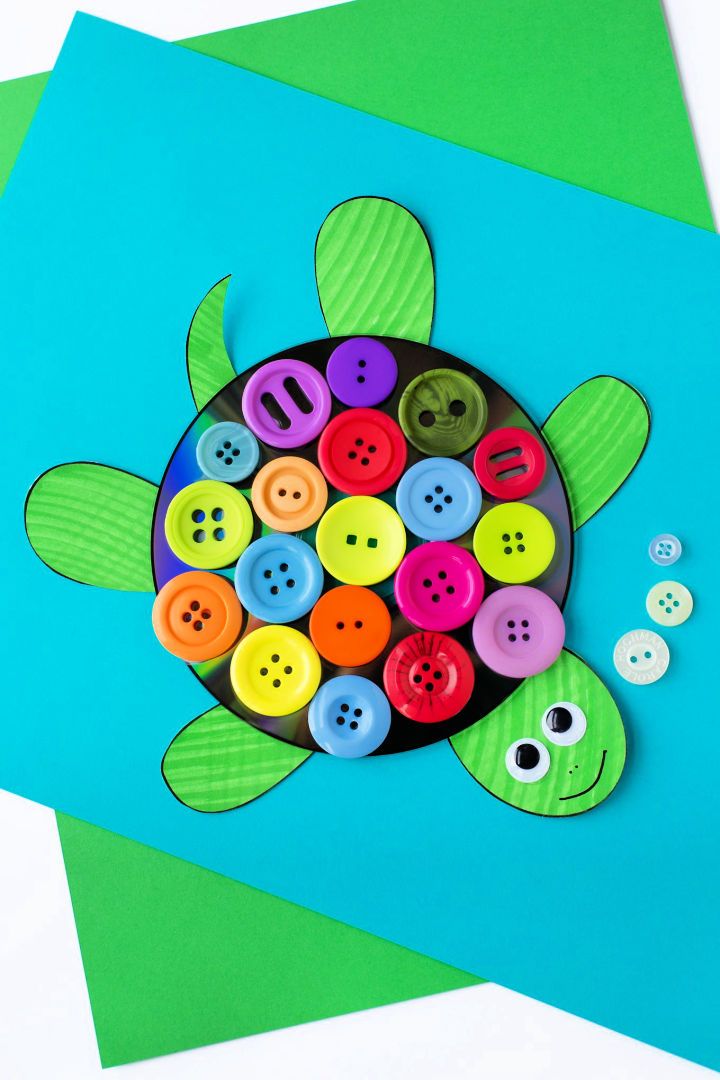 This DIY CD and button turtle craft are perfect for kids, preschoolers, and adults. Not only is it fun to make–you can get creative with it using buttons for shells, wiggly eyes, and markers to give it a realistic color –making a CD and button turtle craft is also easy to do with the help of a free printable template.
Just grab some scissors, glue, markers, felt tip pens, and your choice of buttons, then follow the step-by-step instructions to complete your DIY treasure! With this recycled craft project, you'll be able to enjoy an eco-friendly afternoon with friends or family in no time. fireflies
21. Ladybug Button Art Craft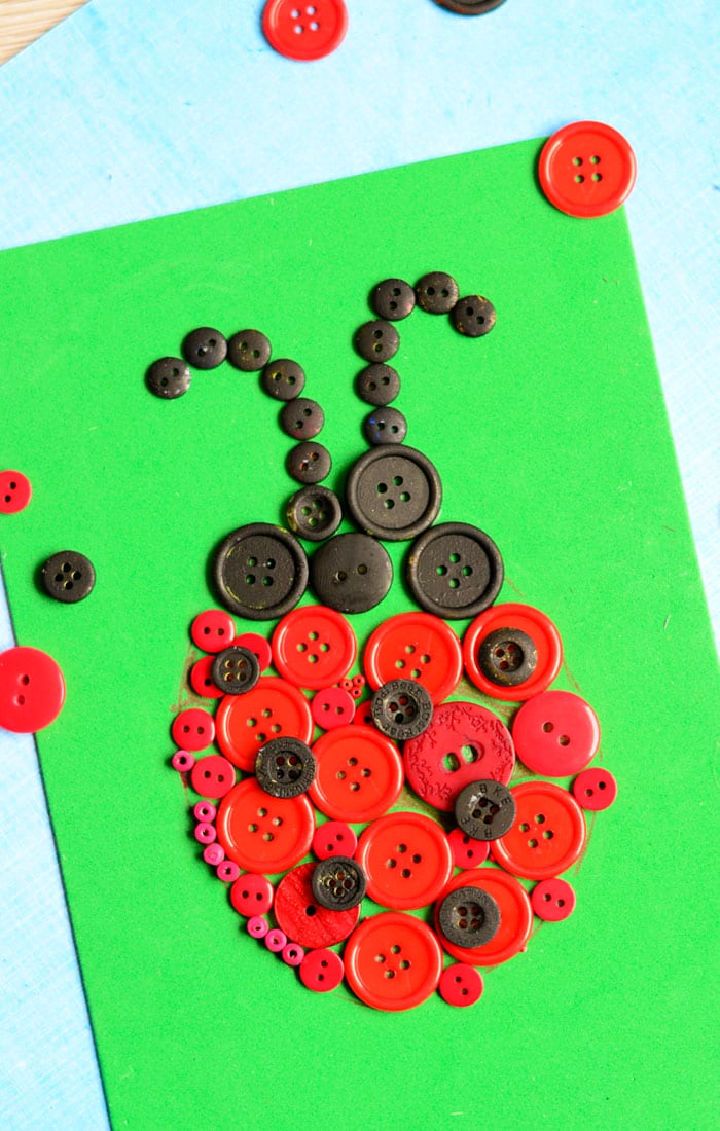 A DIY ladybug button art craft is a fun activity for kids using materials from around the house. To create this craft, you will need an assortment of red and black buttons in different sizes, some glue dots or string/needle if you'd like to hand sew them on, green craft foam for a working surface, and a pencil.
The steps are simple, yet the outcomes can be quite intricate and creative. This ladybug button art craft can be used as wall decor or simply to use up those extra buttons lying around in the house! easypeasy
22. How to Do Wind Chime With Buttons
This DIY button wind chime can easily bring a little fun and color into the garden. Crafting your own button wind chimes is engaging and allows you to customize the design with colors and shapes of your own choosing.
To make one, you'll need a large, sturdy plastic lid, lots of buttons, string, pony beads, tri-beads, metal canning lids, a hot glue gun, white craft glue, scissors, a hammer and nail, a thumbtack, outdoor craft paint and some creativity.
Follow the step-by-step instructions for crafting this rainbow button wind chime, and let the sound of chiming buttons grace your outdoor spaces. craftsbyamanda
23. DIY Fabric Flower Bouquet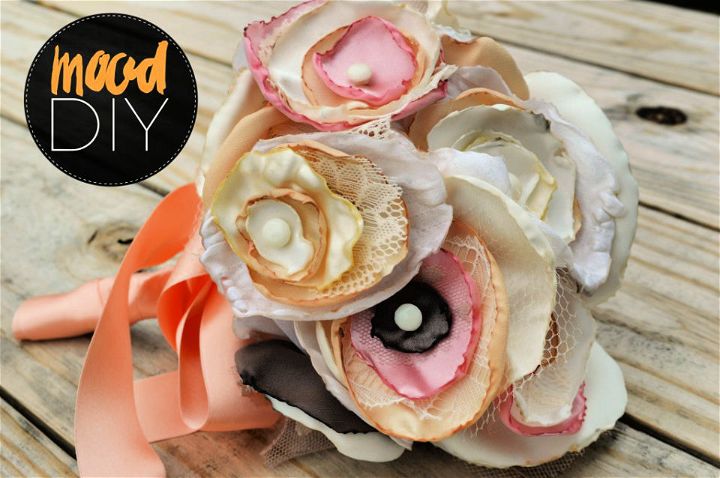 This homemade fabric flower bouquet is an excellent project for any DIY enthusiast who loves to create something special. You can easily make a stunning, captivating bouquet with a few essential supplies.
Whether you opt for neutral solids like ivory solid polyester satin, ivory brilliant colors poly satin, solid ivory charmeuse or ivory polyester charmeuse or go for something bolder such as light pink solid charmeuse or pewter solid charmeuse, the possibilities are endless.
Still not sure where to start? Try out something eye-catching by mixing your fabric flowers with delicate embellishments like ivory diamonds chantilly lace, nude floral nylon lace and mink polka dots tulle & crinoline, or add texture with peach diamond net nylon tulle and ivory nylon net tulle.
Follow the step-by-step instructions, and soon enough, you'll have an unforgettable DIY fabric flower bouquet – perfect for gifting someone special! moodfabrics
24. Heart Button Cardboard Frame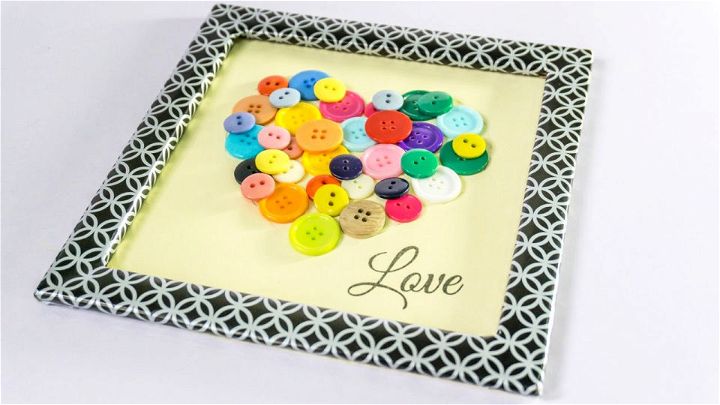 A DIY heart button cardboard frame is a great way to spruce up your interior decor quickly and easily. With only a few supplies, like cardboard, decorative paper, glue, a ruler, buttons and wrapping paper, you can create a beautiful artful picture frame that will surely please anyone.
Follow step-by-step instructions to guide you through the process of making this stunning DIY accessory or to present it as a memorable gift for someone you love. Give your home decor an extra boost with this amazing craft that will help you make a lasting impression.
25. Butterfly Button Art Ideas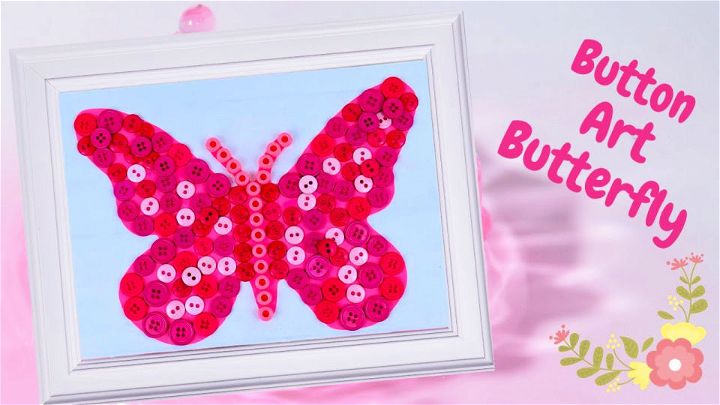 This handcrafted button butterfly makes a unique and captivating wall art for any room and looks particularly great in a child's room or nursery. This button butterfly is also a wonderful gift for any occasion since the result looks so professional!
The supplies are simple and needed to achieve this project, including a picture frame, colored paper to draw the butterfly on, scissors, a pencil, some beads and buttons (in different pink shades or in whatever color you choose) and glue.
The instructions in the tutorial are easy to follow and require little skill to create this lovely DIY wall art.
Related Crafts for Kids:
Help your kids get creative with these fun and easy craft ideas! There is something for all crafting skill levels – perfect for keeping little hands busy.
Conclusion:
In conclusion, crafts with buttons can be a fun and creative way to do colorful art projects. With 25 easy button crafts and art Ideas provided as inspiration, you can use whatever supplies are available to create one-of-a-kind pieces. Whether it is a button wreath, a mosaic picture frame, or something else entirely – the possibilities of what you can craft with buttons are limitless! If you're looking for a fun activity with kids or an original way to spruce up your home decor, buttons are an inexpensive and versatile medium that can help bring any idea to life!