This fun xylophone craft works on colour and size matching.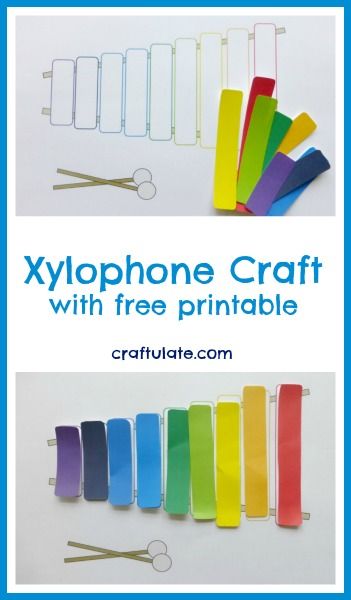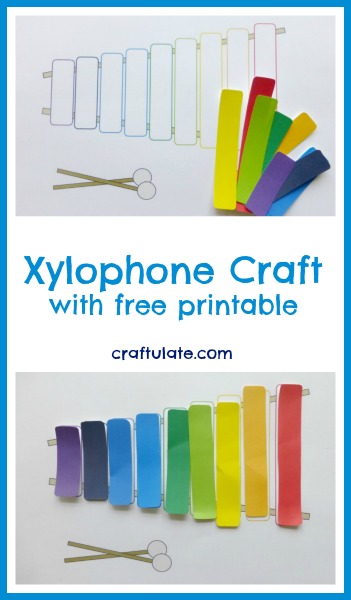 The following post contains affiliate links, which means that at no extra cost to you I can make a tiny bit of money to help support this blog. Thank you!
To make this xylophone craft find the FREE printables in the Craftulate Shop. There are two pages – the worksheet and the cut outs. Print both out onto white card and then cut out the bars from the cut outs page. Note: I have also added an "advanced" worksheet option, which just has black outlines for the bars. Children will have to match on size alone.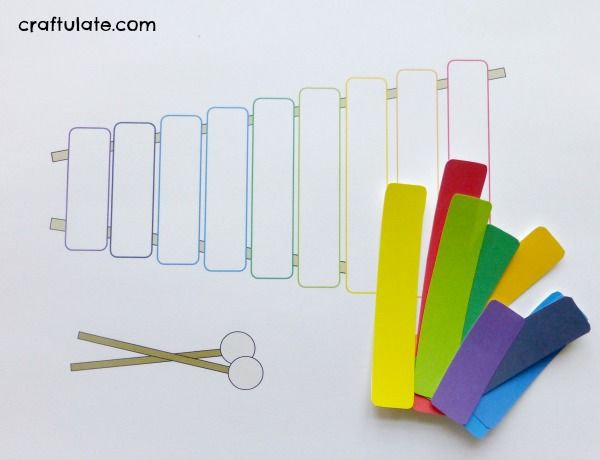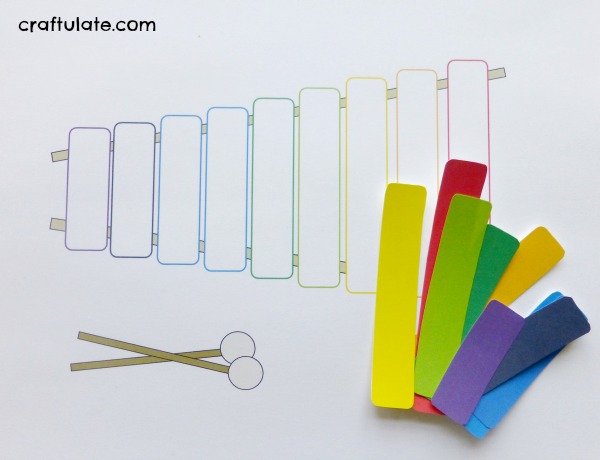 Invite your child to match up the bars on the worksheet. They can simply place the bars in the correct position, or attach them with glue when they have confirmed which order they should go in. I placed ½″ glue dots on the worksheet to make things simple and mess free! My son was very keen to get going as soon as he saw this – which is a good start. My printer isn't great at blue for some reason, and the two lighter blues looked very similar, so he had to check which sized fitted the template before positioning it.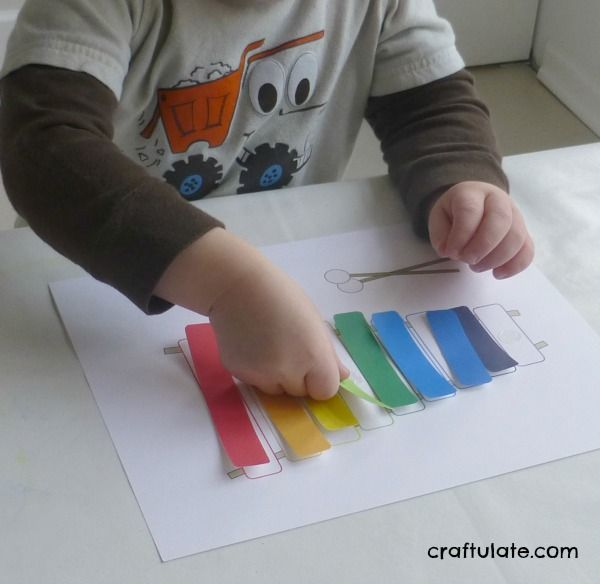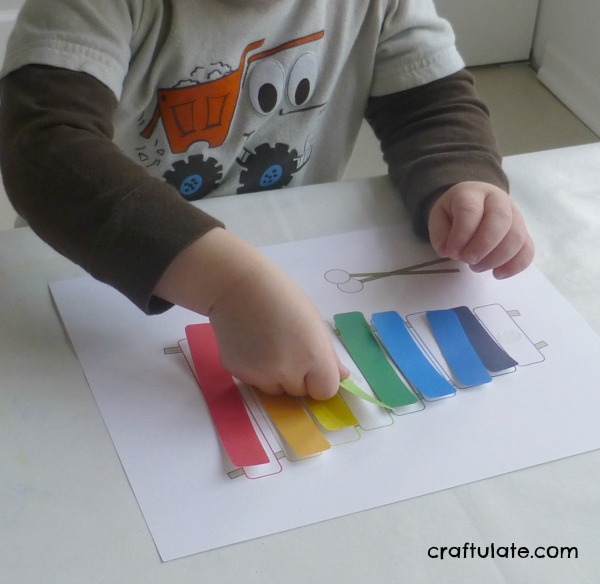 It looked so pretty when he had completed it!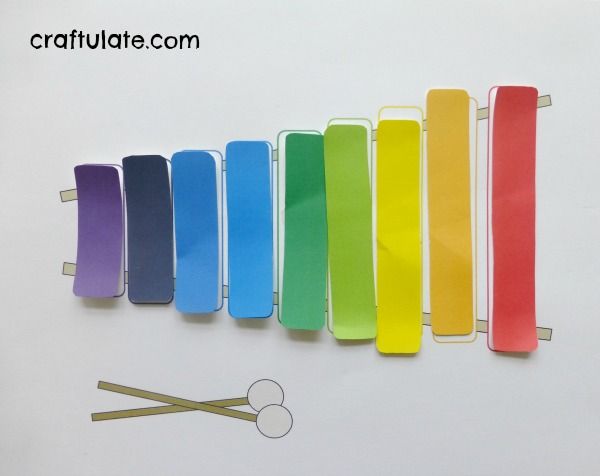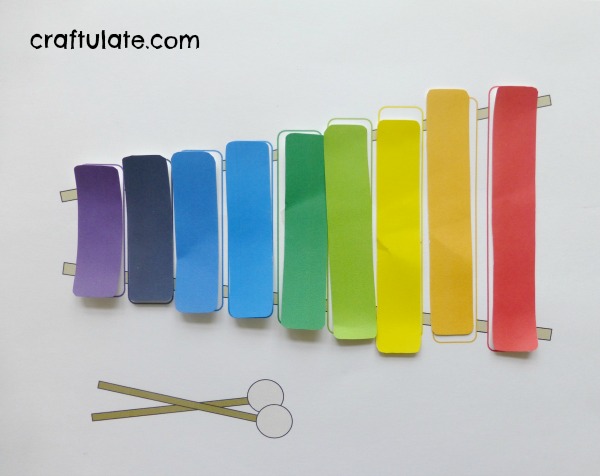 But then of course he wanted to "play" it, so we found two of our sparkly chopsticks and we practiced playing the xylophone, with high notes at one end and low notes at the other.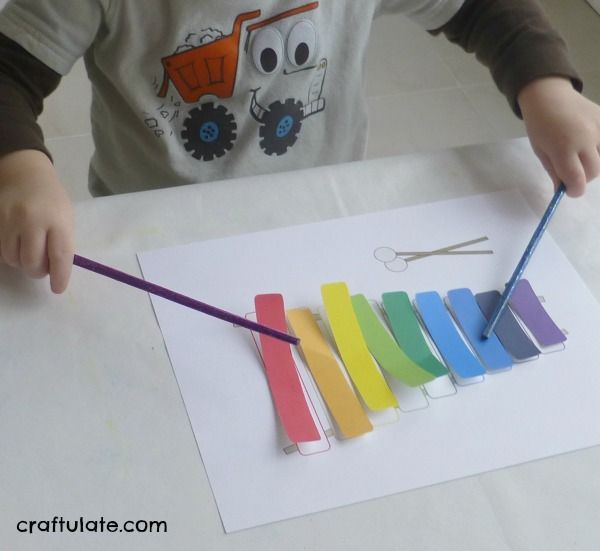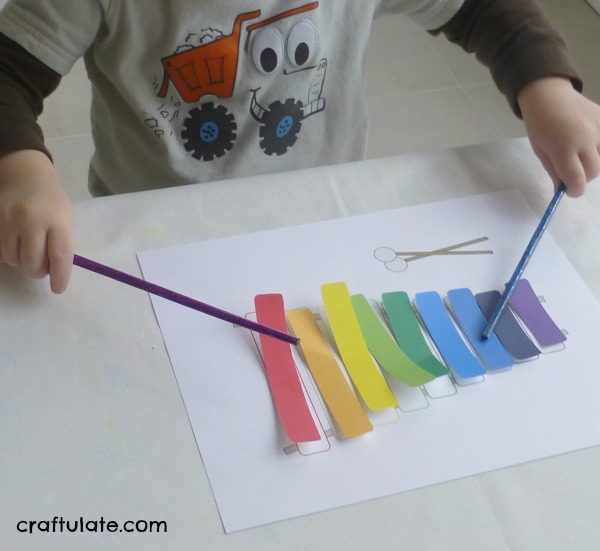 Remember to get the free printables below to try this simple craft with your kids too!
If you're looking for alphabet crafts – you'll love my book!