50 Alphabet Crafts for Little Kids is part of the successful "50 Crafts" series of books written by the author of Craftulate!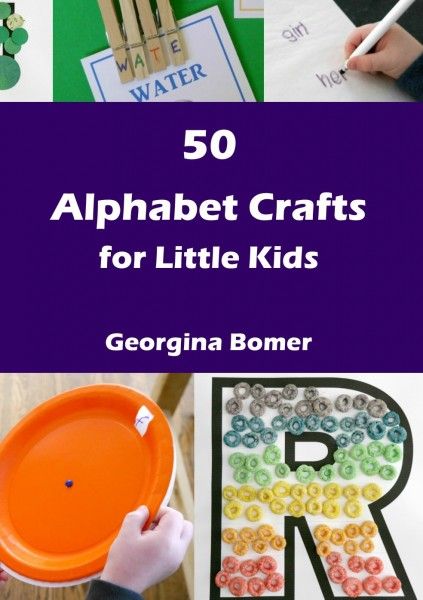 The following post contains affiliate links, which means that at no extra cost to you I can make a tiny bit of money to help support this blog. Thank you!
50 Alphabet Crafts for Little Kids includes crafts for letter recognition, letter formation and word recognition. It also features a fun and engaging craft for every letter of the alphabet! Easy step-by-step instructions are provided for each simple craft, with helpful color photographs to guide you through every project. Make learning fun with your little one and get crafting with your child today!
These kid-friendly engaging crafts include: Jello dig, paper plate spinner, play dough letters, sand tray, clothespin word match, tracing paper words and many more! The A-Z section features fun crafts like B is for Beach, G is for Grass, I is for Igloo, M is for Mouse, R is for Rainbow and W is for Watermelon. Readers of the book will get exclusive download access to the templates needed for these crafts!
Available in paperback, Kindle and Ebook formats:
Paperback – buy from AMAZON
ISBN-13: 978-1530319886
ISBN-10: 1530319889
68 pages
6×9″
Ebook – Free from my Craftulate ! 50 Alphabet Crafts Ebook Free