This homemade pick-up sticks game is made from freebie takeout chopsticks!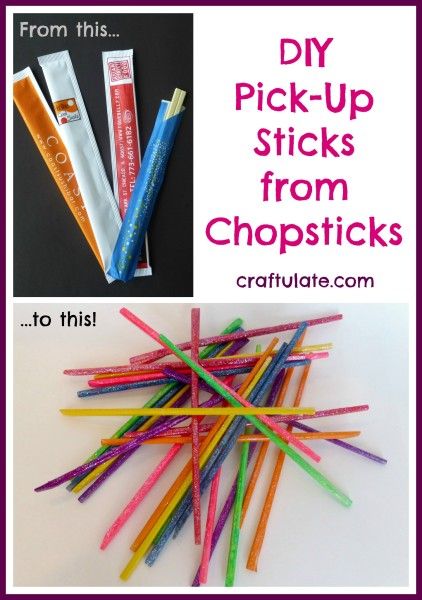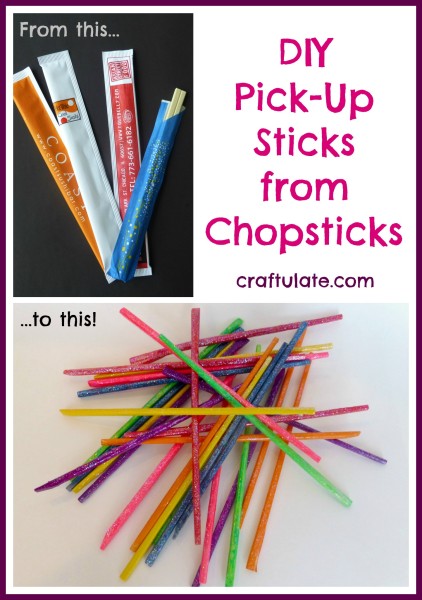 The following post contains affiliate links, which means that at no extra cost to you I can make a tiny bit of money to help support this blog. Thank you!
I've been saving those packs of chopsticks for ages now. Previously I've used a few as the main support for a mobile and also as a handle for a mask, but I needed something that used a LOT of chopsticks. This classic game was the answer!
Materials:
Freebie wooden chopsticks, broken into singles
Acrylic paint (non-washable worked better than washable)
Box or resealable bag
Drying rack (I used a cooling rack)
Sealer (optional)
First I tried several different ways of  dying the chopsticks, including a "bath" of liquid watercolor paint and water. The colors were too pale, so I went for the direct method of painting them instead. At first I put them in a long thin box and swirled the sticks around in some paint, and re-washing the box after each paint. After a while I switched to resealable bags, which was an improvement as it was quicker, mess free AND I could get my son to help.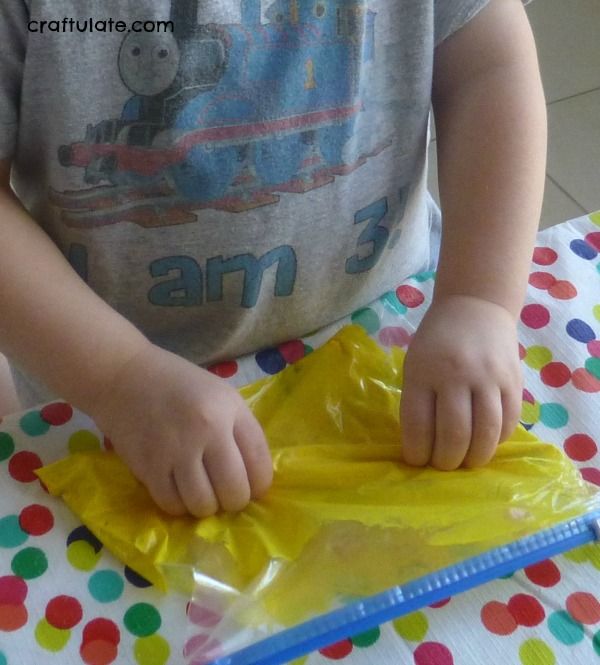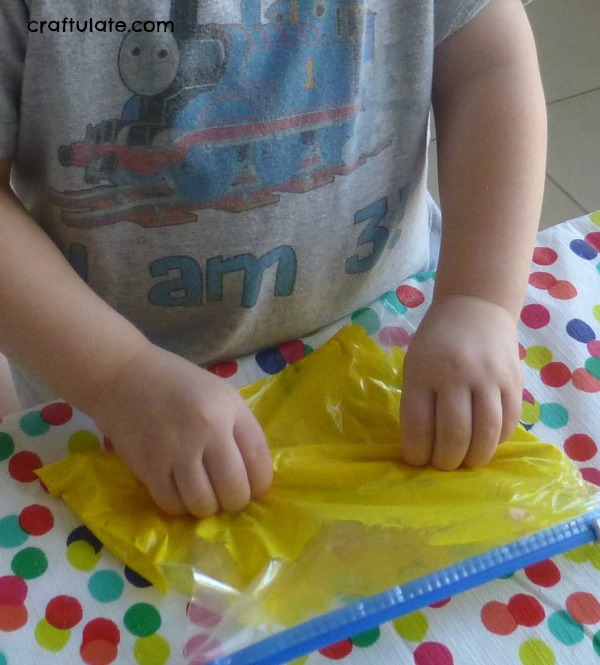 After the sticks had been coated I carefully placed them on a cooling rack, turning every now and then so they didn't get stuck.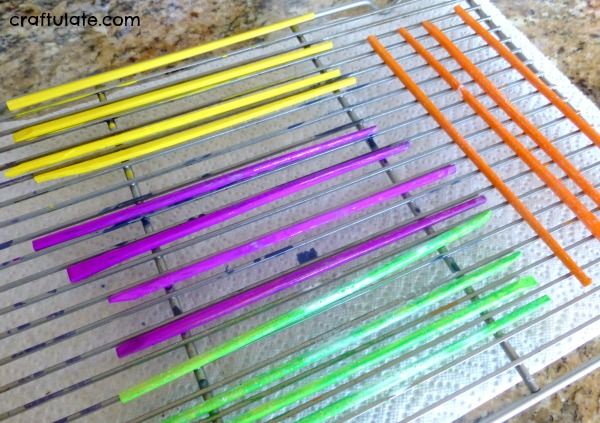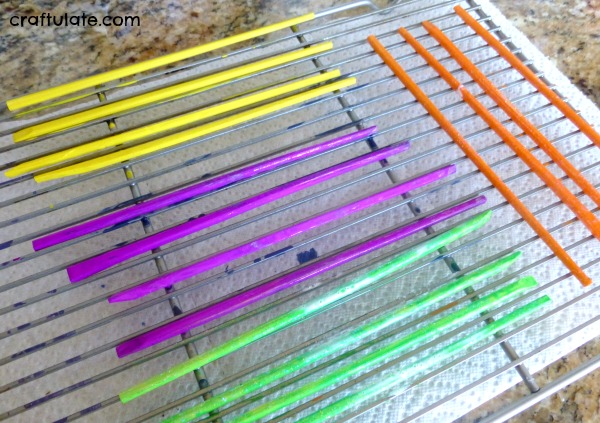 Once they were dry I used the same bag method to cover them in a sealer. I happened to have a lot of Sparkle Mod Podge in stock – and although the sparkle isn't necessary it gave the sticks a really nice finish. I left them to dry on the cooling rack again.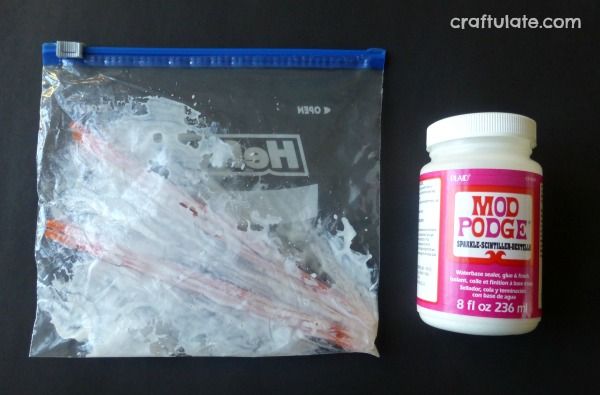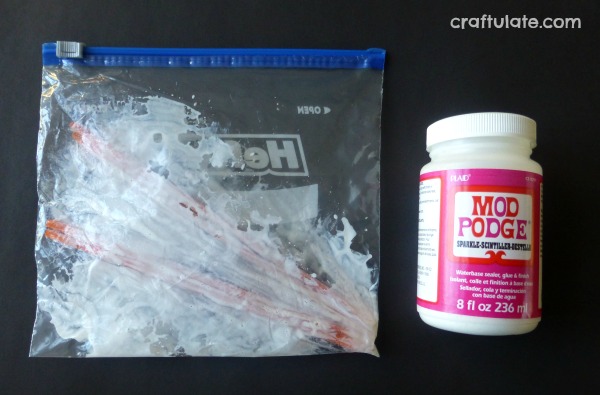 When all the sticks were dried and sealed they looked beautiful!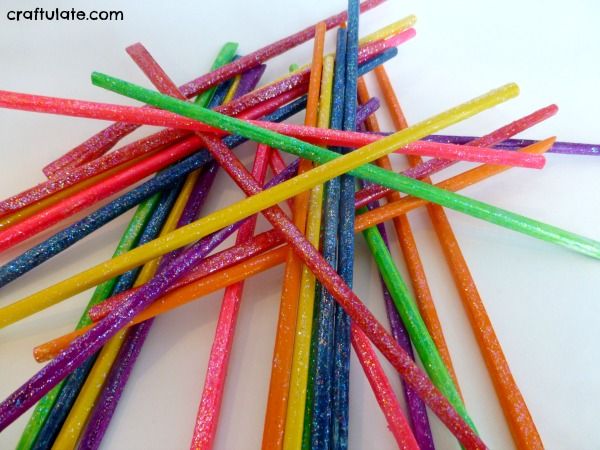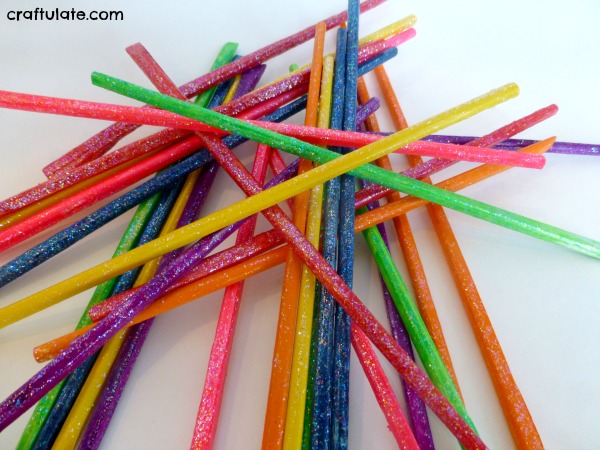 Then we were ready to play the game. In truth, I wasn't surprised that he didn't have much patience for being taught the game or playing it.  But he was SUPER intrigued by them!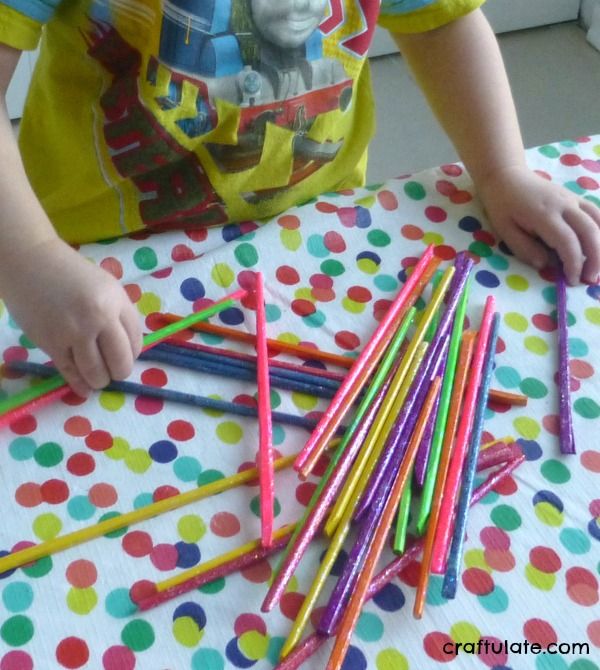 Over the next few days I found the chopsticks all over the place: being dumped out of dump truck, lined up on the stairs and of course, on his train track! I'm sure he'll find many more uses for them until he's ready to play!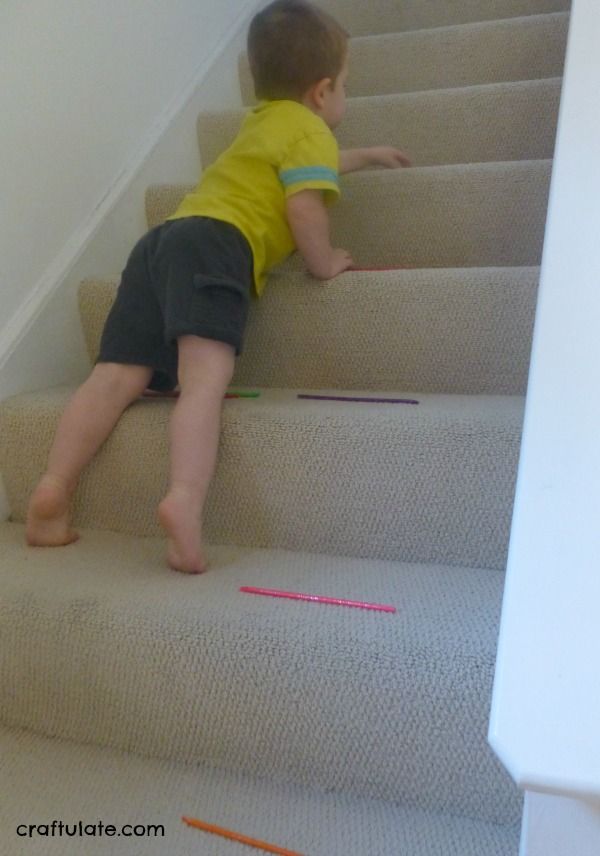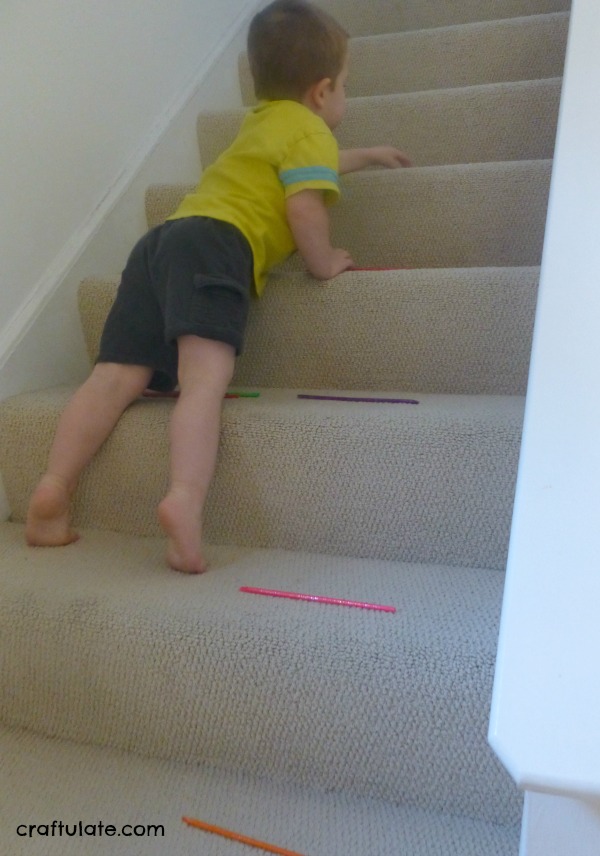 [bctt tweet="DIY Pick-Up Sticks Game from Chopsticks" username="craftulate"]