This is the second in my series about Learning Colours, based on the animals in the book Brown Bear, Brown Bear What Do You See? For more information on the series, please see here.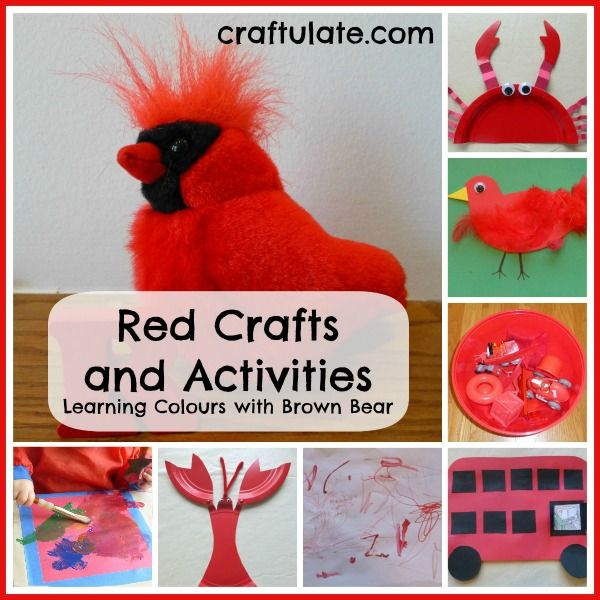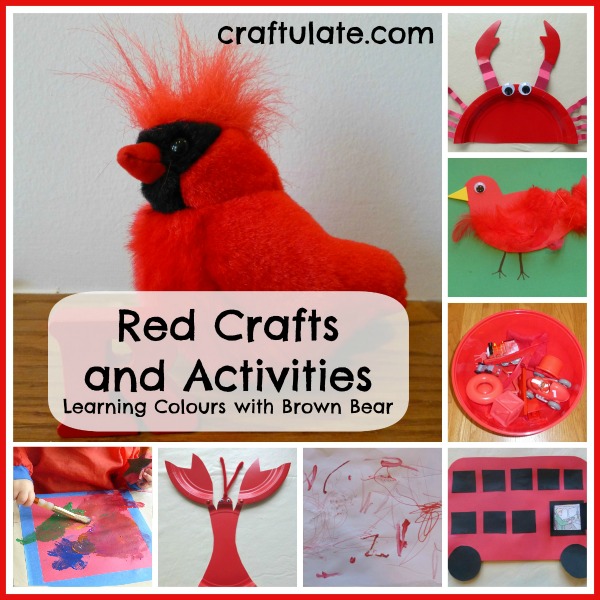 This post contains affiliate links, which means that at no extra cost to you I can make a tiny bit of money to help support this blog. Thank you!
This week we focused on the red bird, and also on other red things.
Drawing and Painting with Red
To start off our "red week" I gave F red crayons, red pencils, a red marker and some red glitter glue to experiment with. Later we added a little red paint.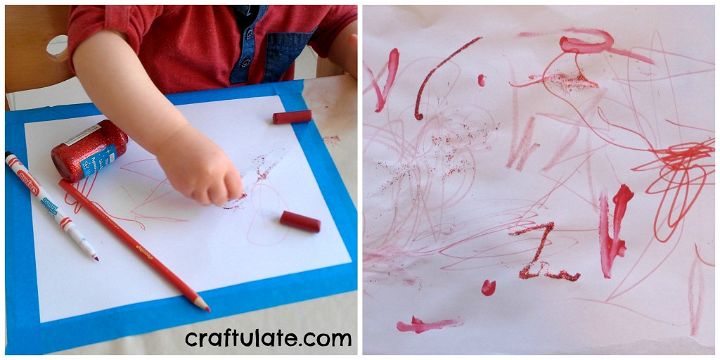 We also painted on red construction paper.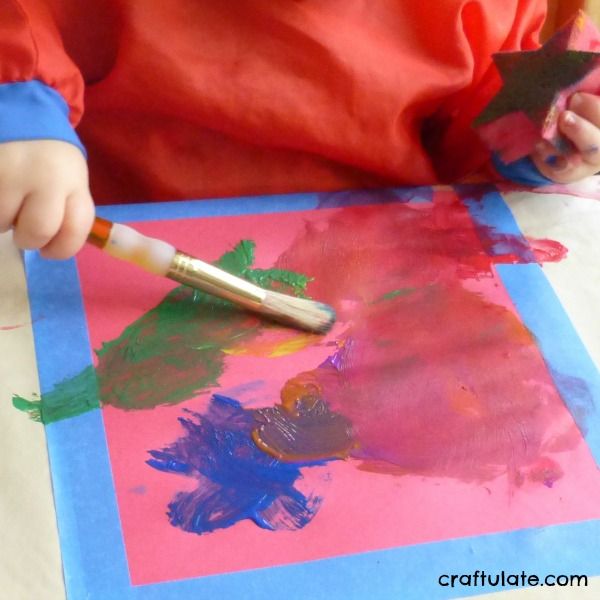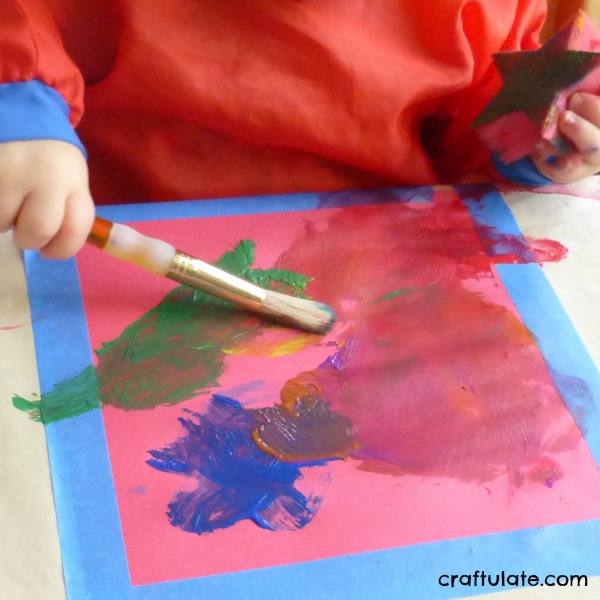 London Bus Craft
See here for how we made our London Bus Craft.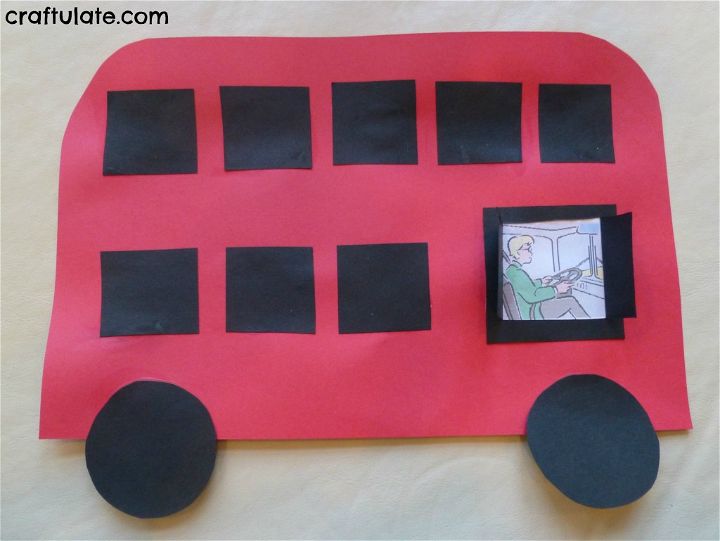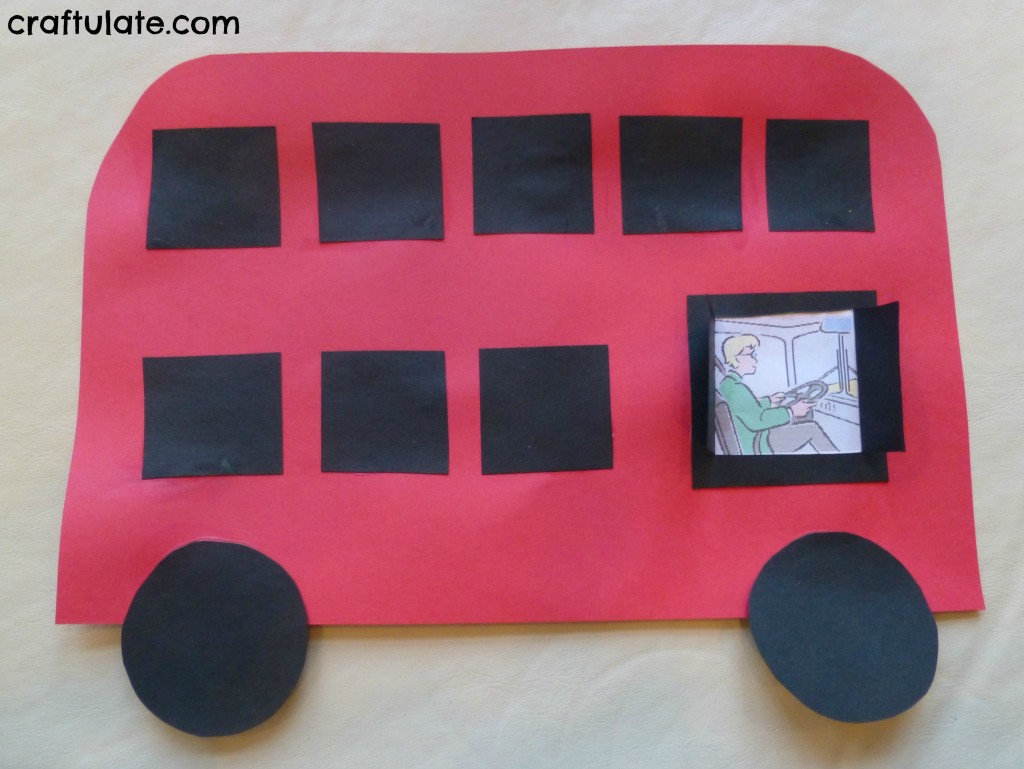 Feathered Bird Craft
See here for how we made a red feathered bird.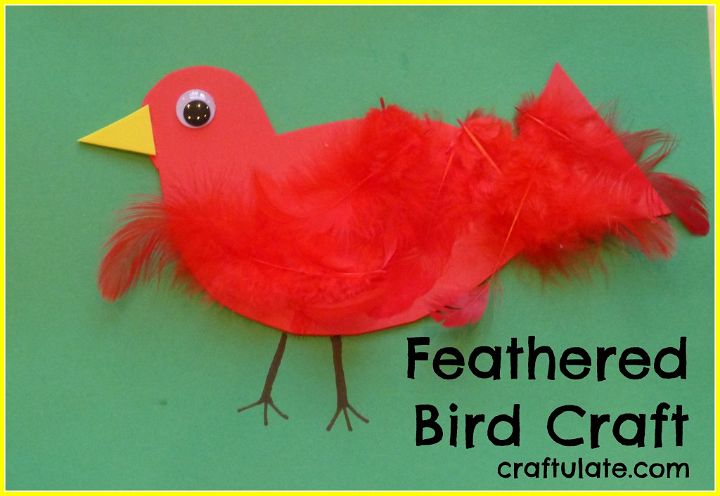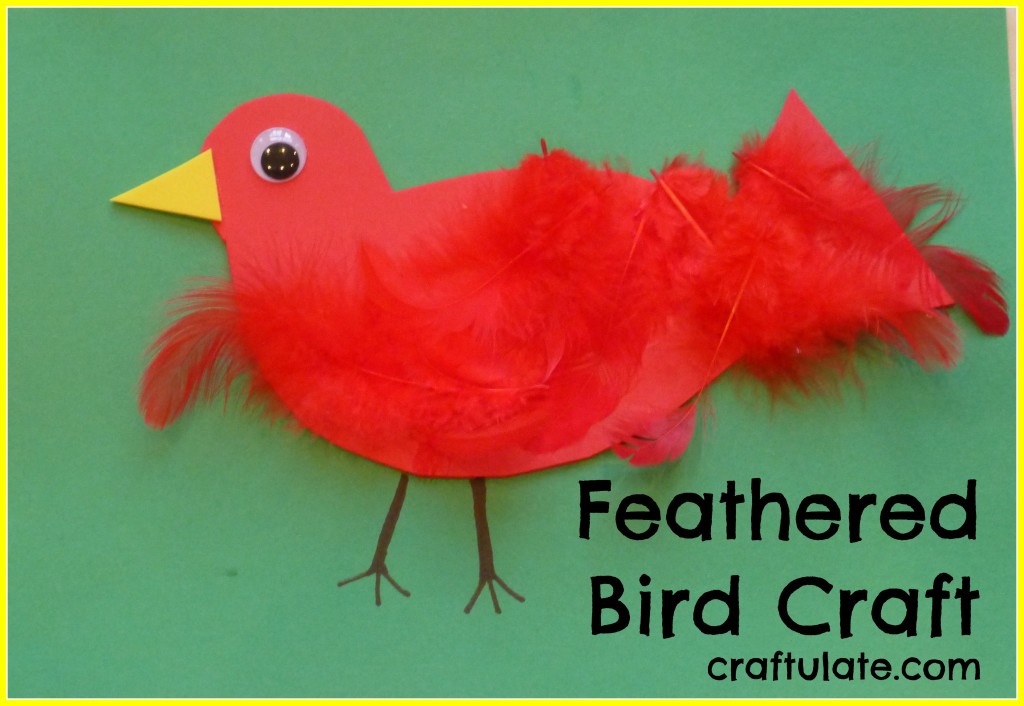 Painting with Feathers
Inspired by the post from Mess for Less that I featured on my Feather Crafts roundup, we also tried painting with feathers.
Red container of red stuff
I filled a red container with interesting red things, including cars, feathers, a bean bag, a train, red blocks, a red ball, red pompoms and various other bits.
As soon as he found the pompoms he went to put them straight in the Pom Pom Drop container!
Crab & Lobster Activities 
See here for my collection of crafts featuring crabs and lobsters.