On a recent trip back to the UK, we saw a lot of red double-decker buses. Here's a craft we made to celebrate this London icon!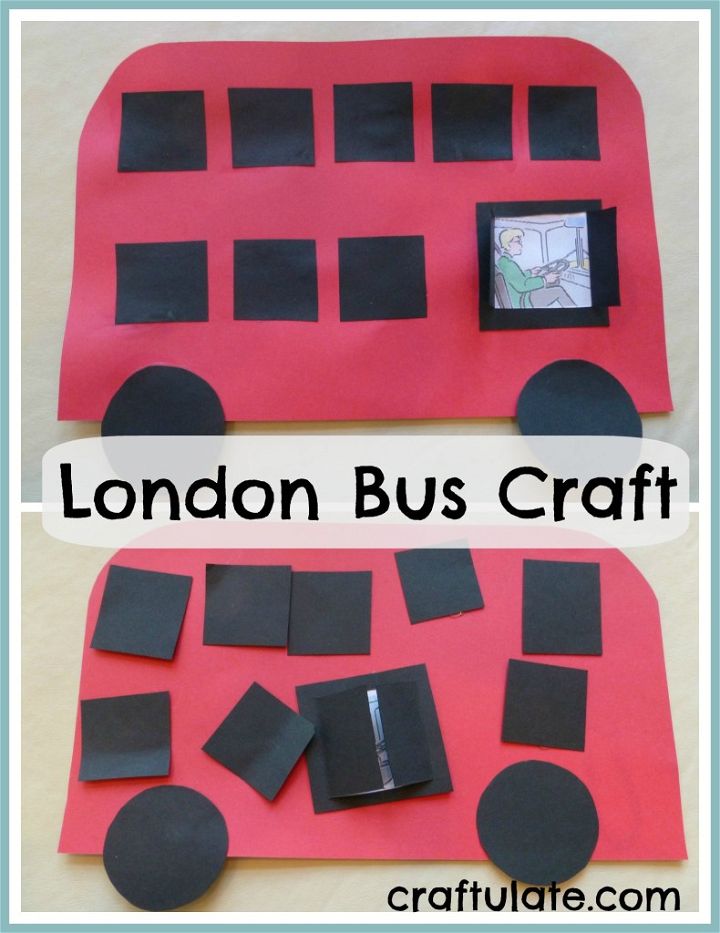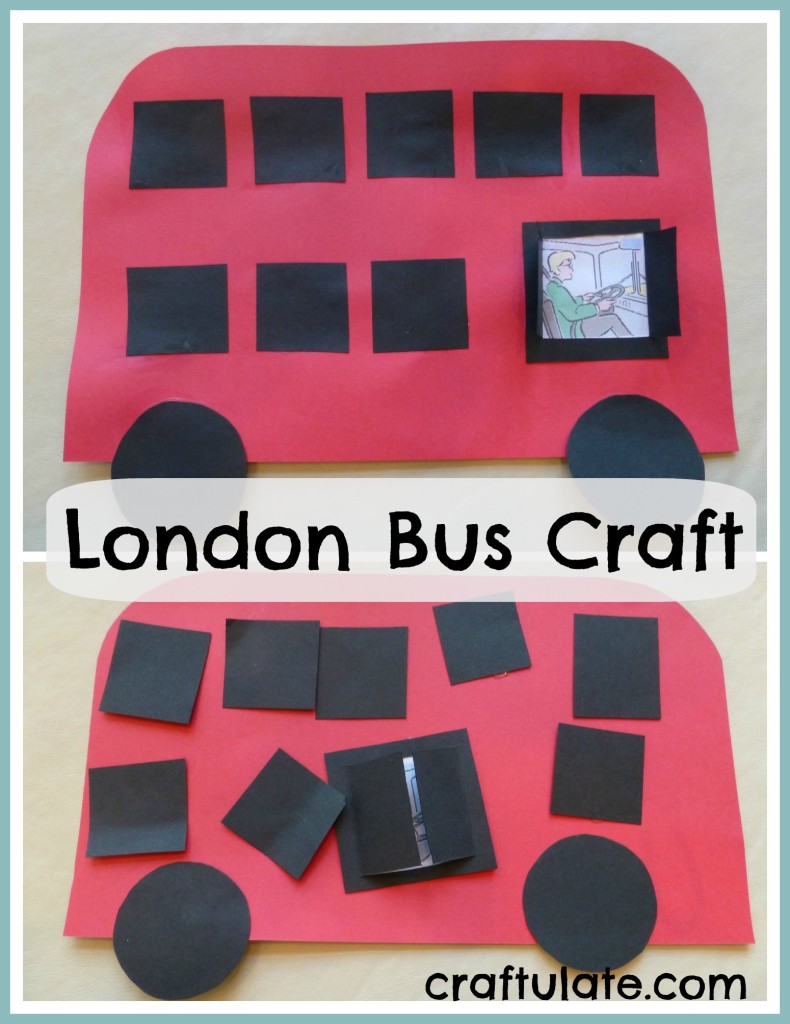 The following post contains affiliate links, which means that at no extra cost to you I can make a tiny bit of money to help support this blog. Thank you!
I made an example bus for F from red and black card. I cut out black squares for windows and black circles for the wheels. Then I made a "door" that could open and shut, and glued a clipart picture of a bus driver behind it.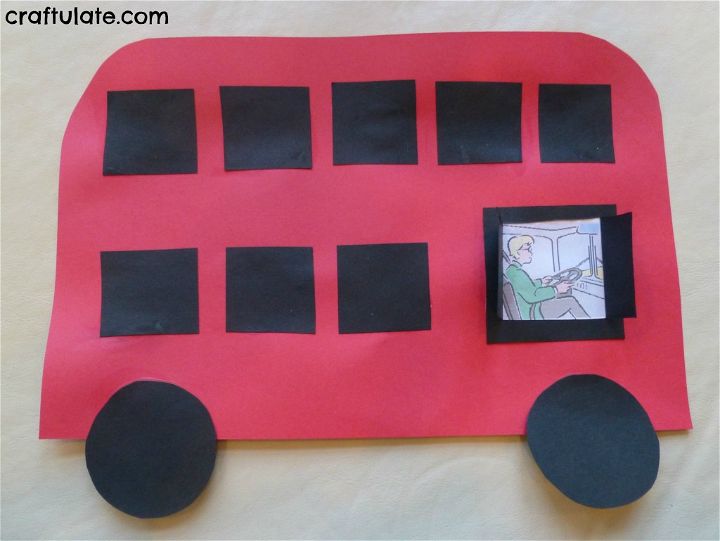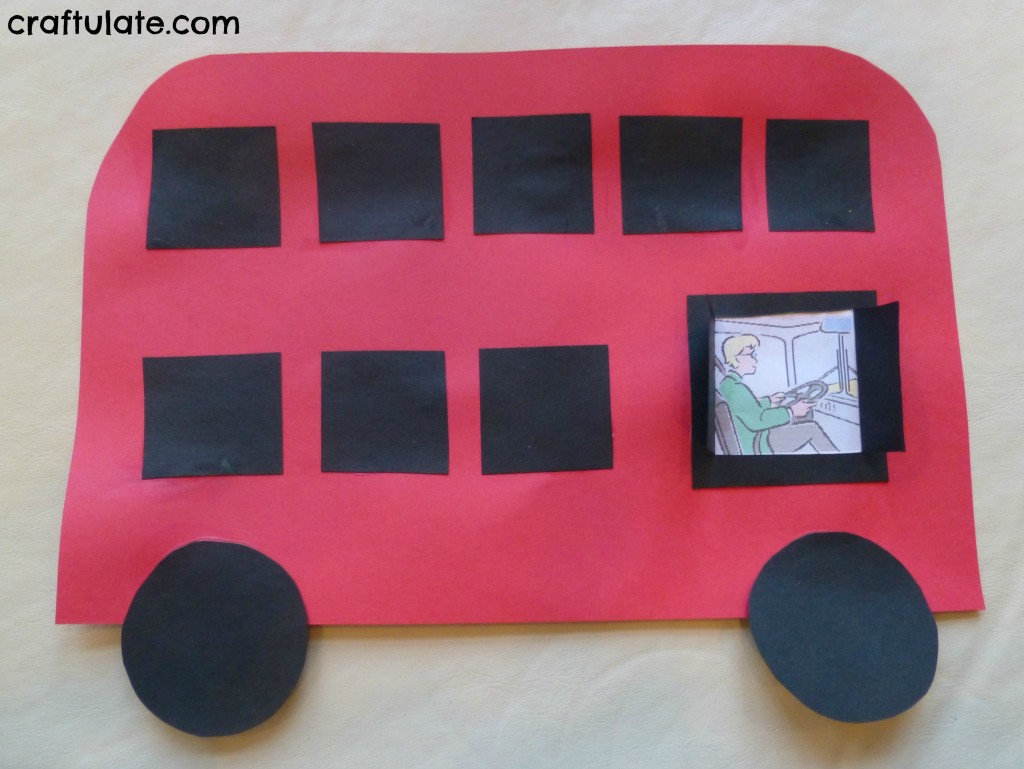 I gave him all the pieces to see if he could copy my layout. I attached glue dots to red card in areas where the pieces should go.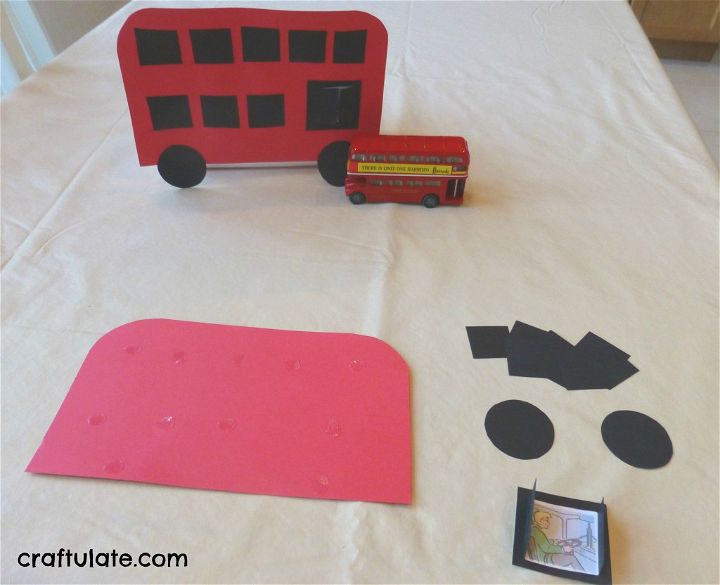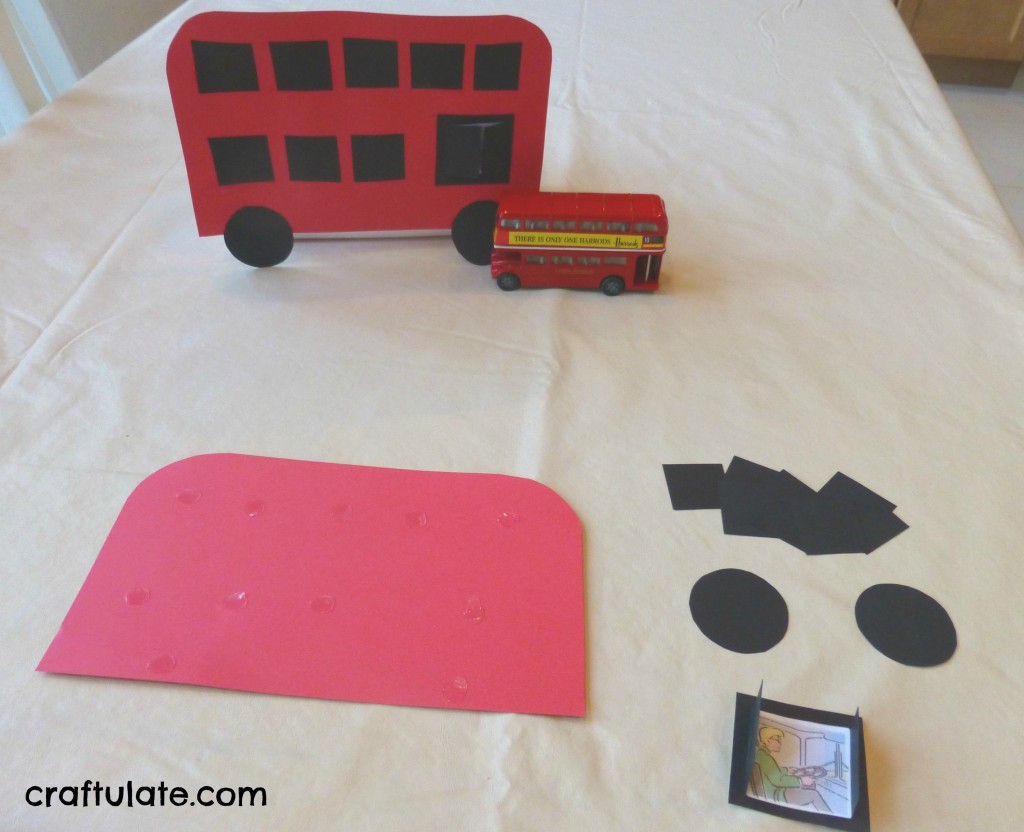 He did pretty well and glued the wheels on first. But he got stuck with the top row of windows as mine had five and he only had four. So we did some counting and got the fifth window placed.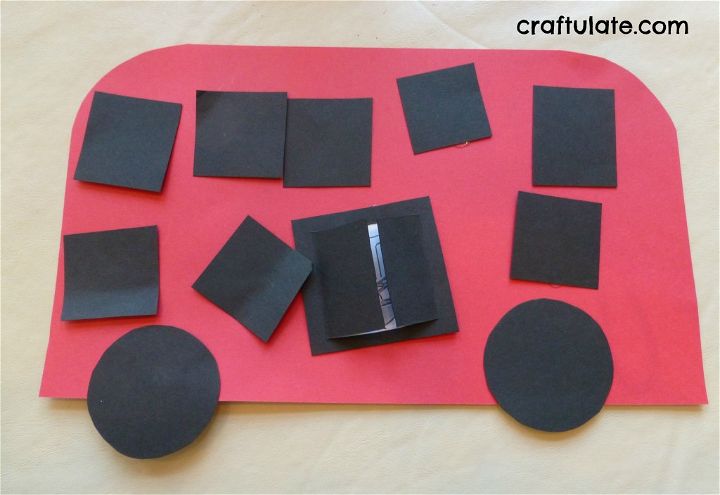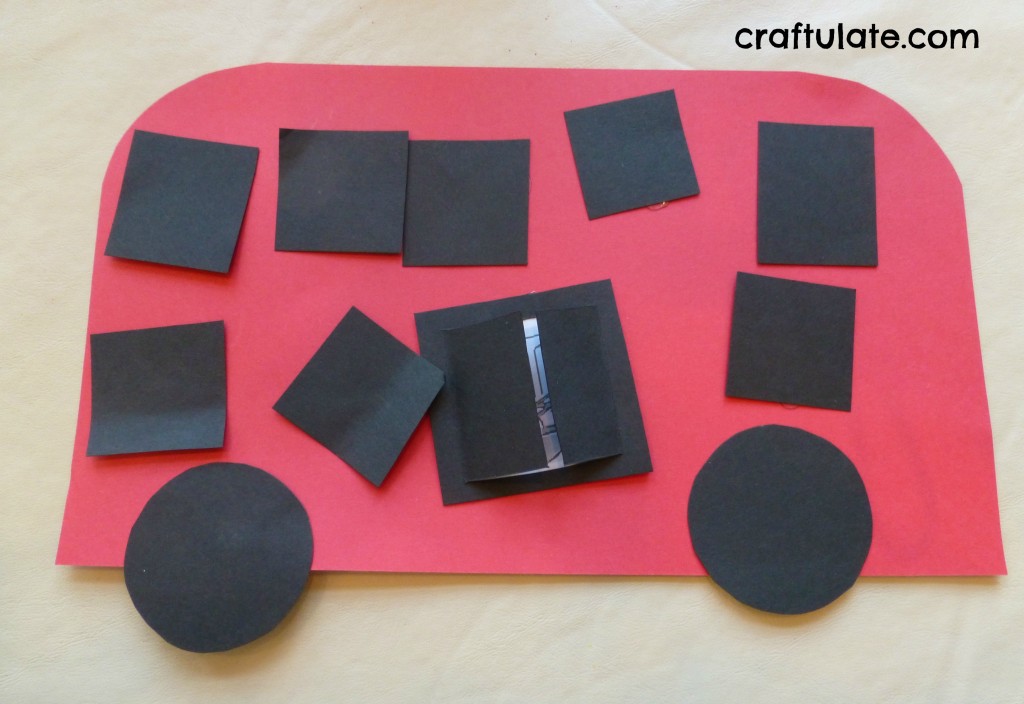 [bctt tweet="London Bus Craft #kidscrafts" username="craftulate"]
And of course we sung many verses of "The Wheels on the Bus"!
This craft is part of our Red Crafts and Activities week.