I am constantly amazed at how toddlers can keep themselves entertained with simple activities – and this pom pom drop works on their fine motor skills, too!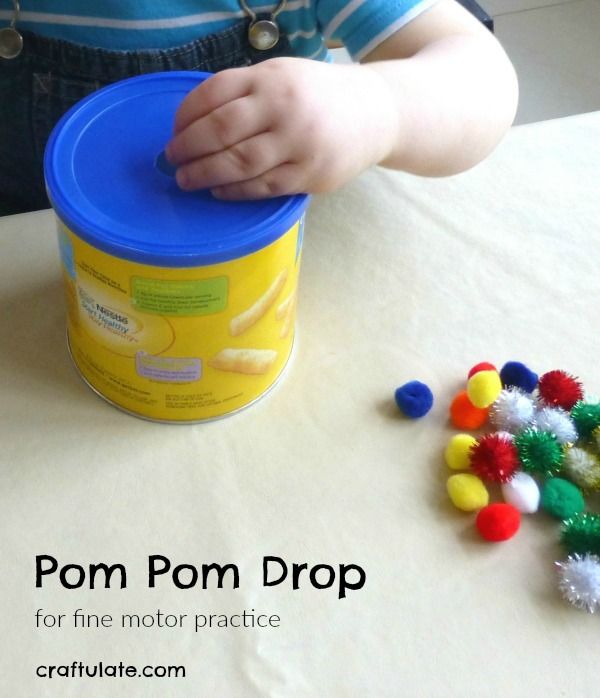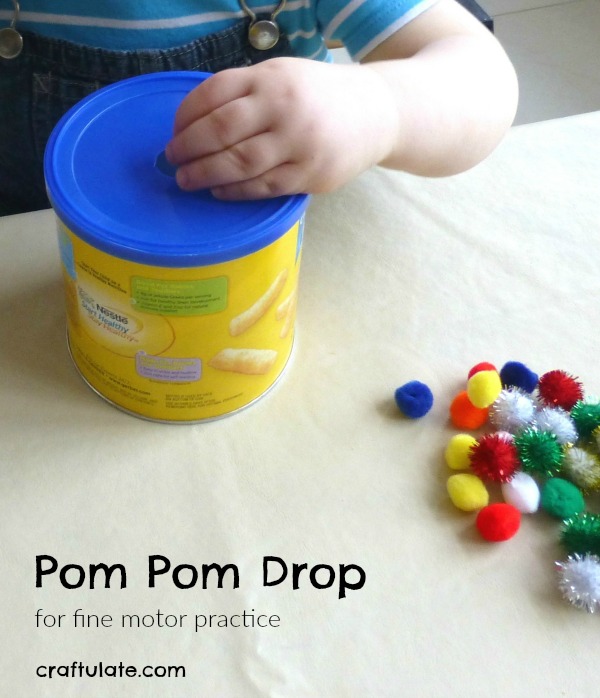 The following post contains affiliate links, which means that at no extra cost to you I can make a tiny bit of money to help support this blog. Thank you!
This pom pom drop is completely free to make as you can upcycle any can or tin that has a plastic lid – and reuse the pom poms after the toy has run its course.
With a craft knife I cut a hole in the plastic lid of an old can. Use the pom poms as a size guide for how big to make the hole.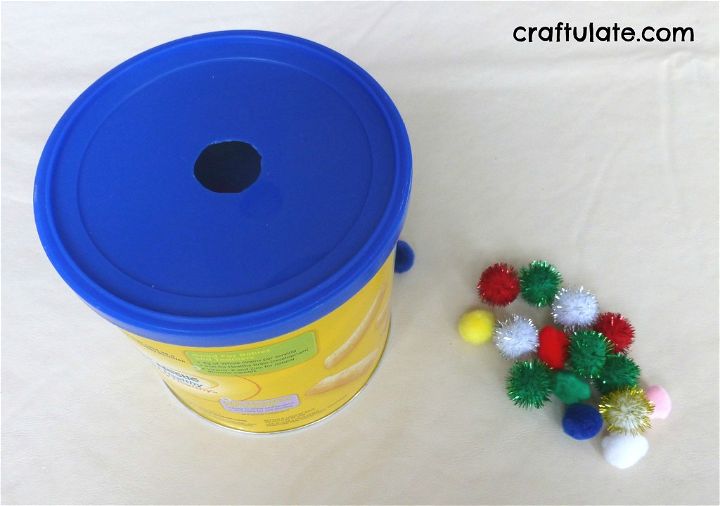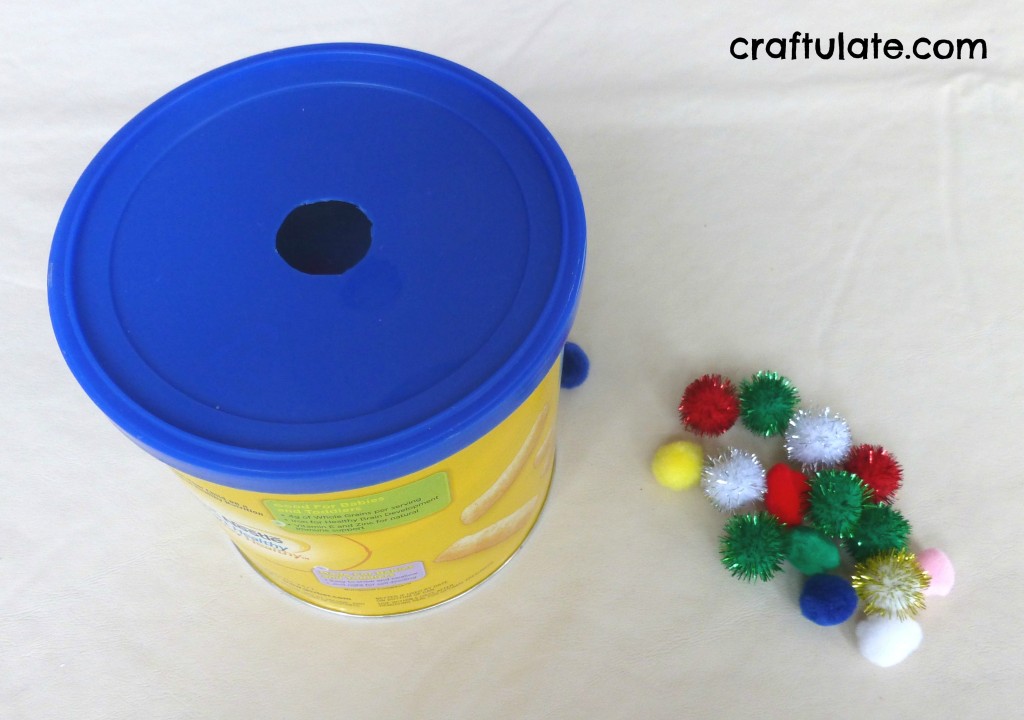 Then I gave it to F with some pom poms.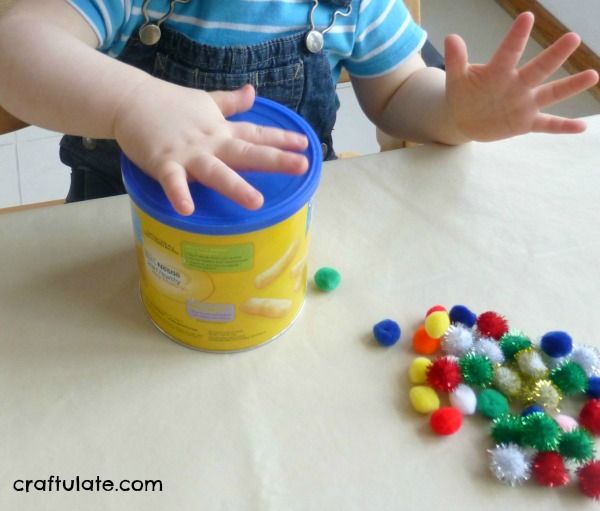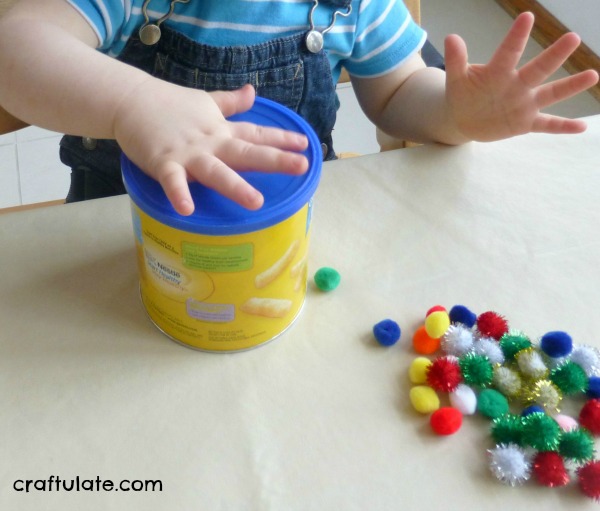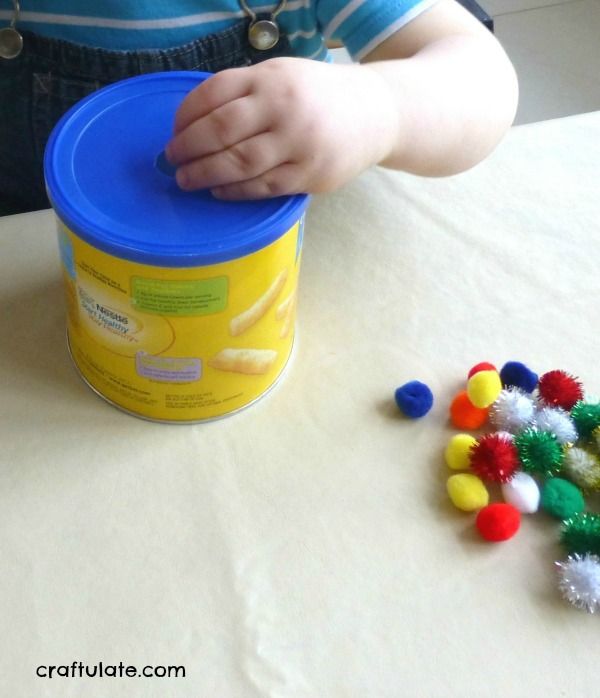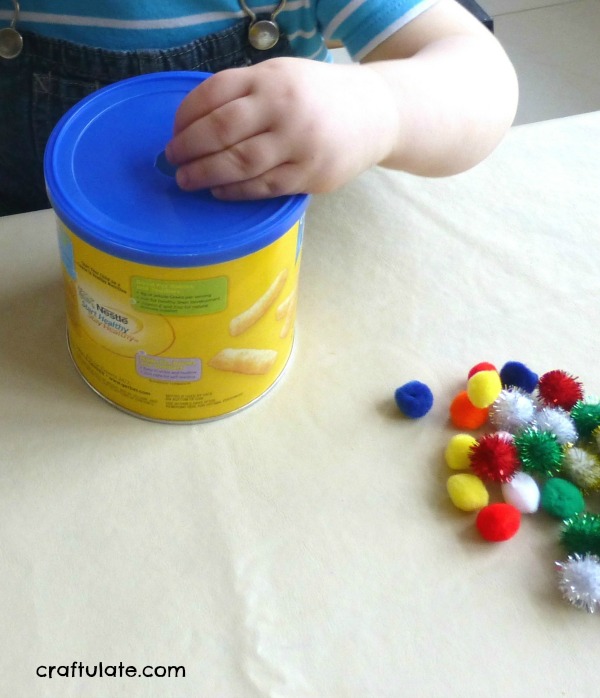 He spent a long time with this – at first asking for my help to get the lid off so that he could start again, and then working out how to get the lid on and off himself.
This has now become a daily toy for him and is a great way for him to improve his fine motor skills. It is perfect for buying me some time when I need to get some chores done!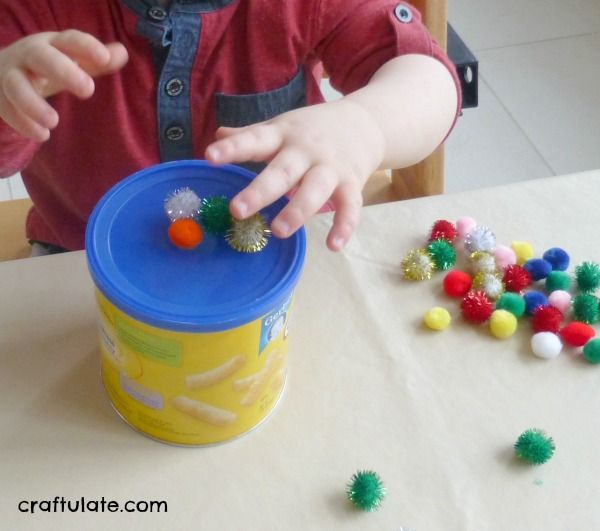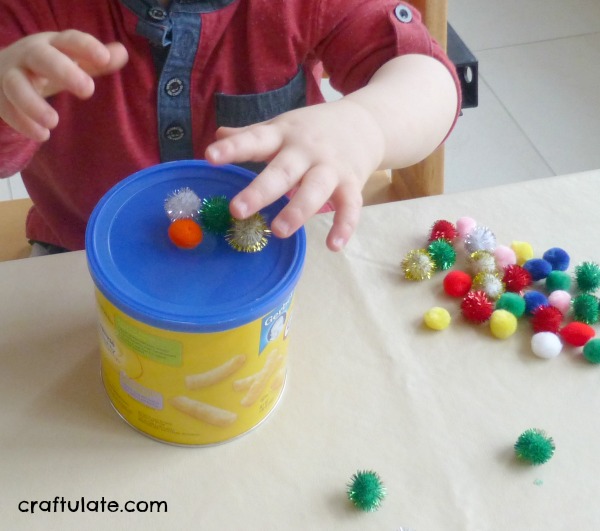 Check out how we went continued to play with this toy many months later, by adding TONGS!
[bctt tweet="Pom Pom Drop #toddlers #finemotor #upcycling" username="craftulate"]
Do you like this upcycled craft? You may also like this book: Green, Crafty & Creative! Get your copy today!