I only intended to make one boat craft but couldn't decide which style. In the end we made five different homemade boats!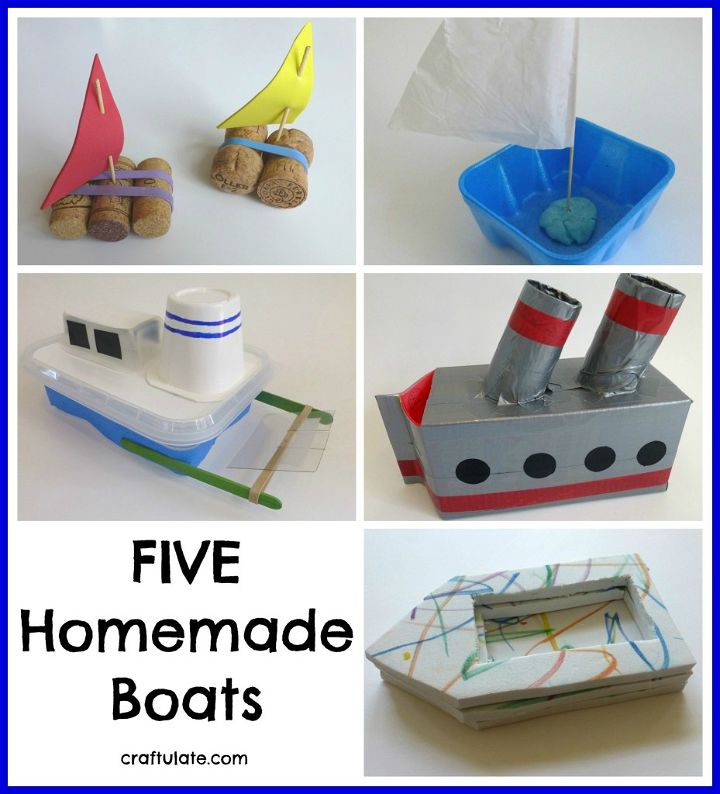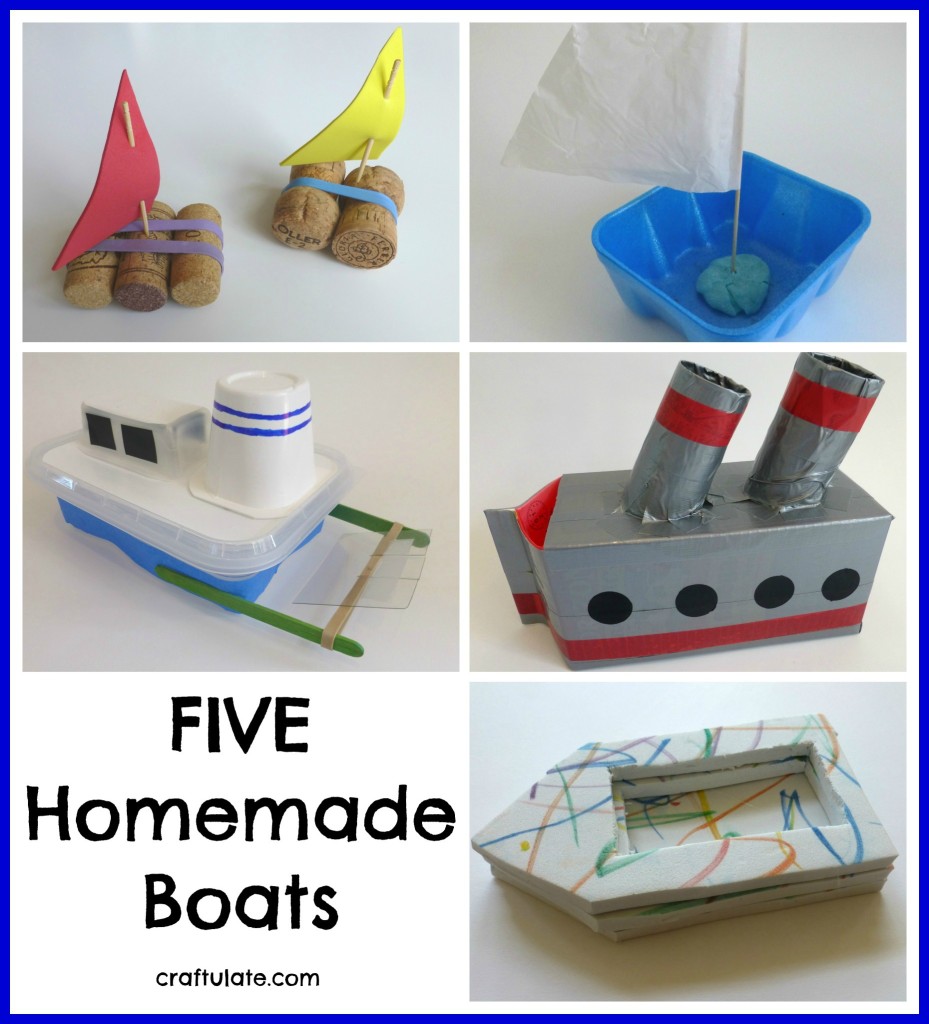 The following post contains affiliate links, which means that at no extra cost to you I can make a tiny bit of money to help support this blog. Thank you!
Boat 1: Corks, elastic bands, craft foam
I made two boats using this method (based on an idea from mama.papa.bubba): one boat using three wine corks and one using two champagne corks.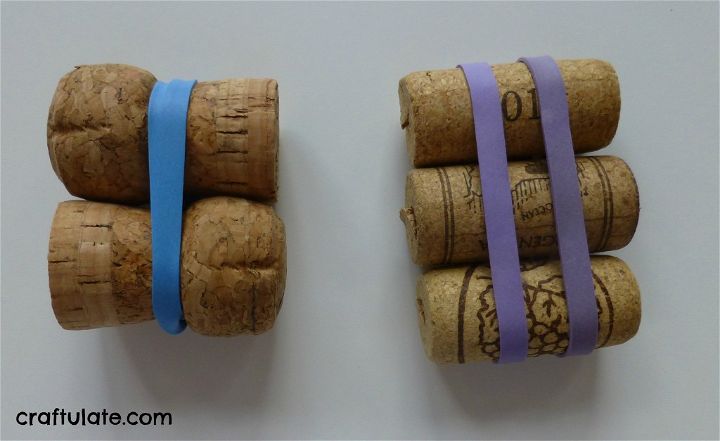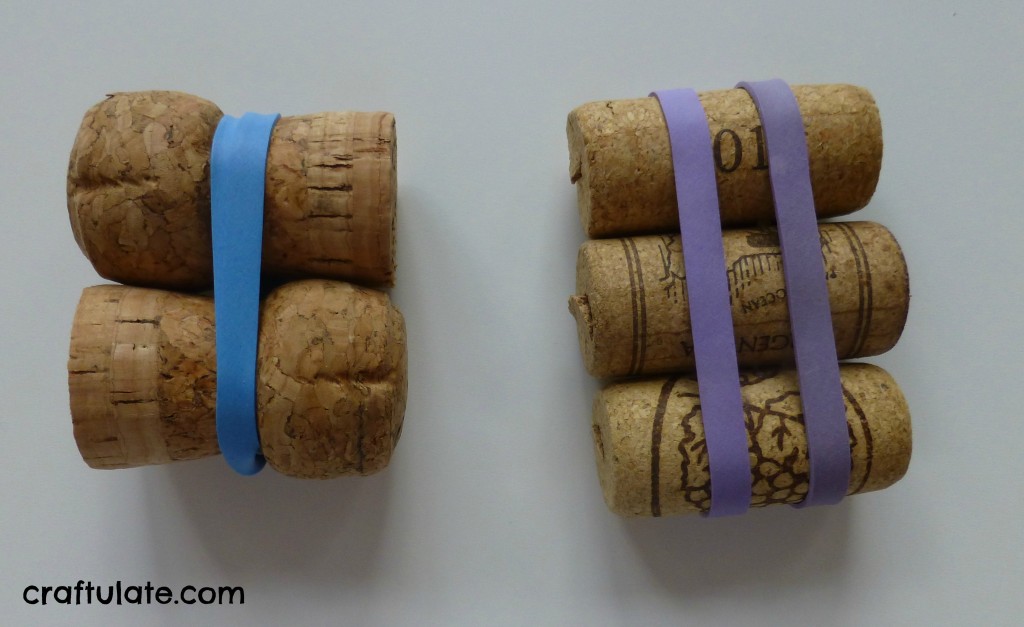 Then I poked a wooden pick through some craft foam and pushed it into the corks.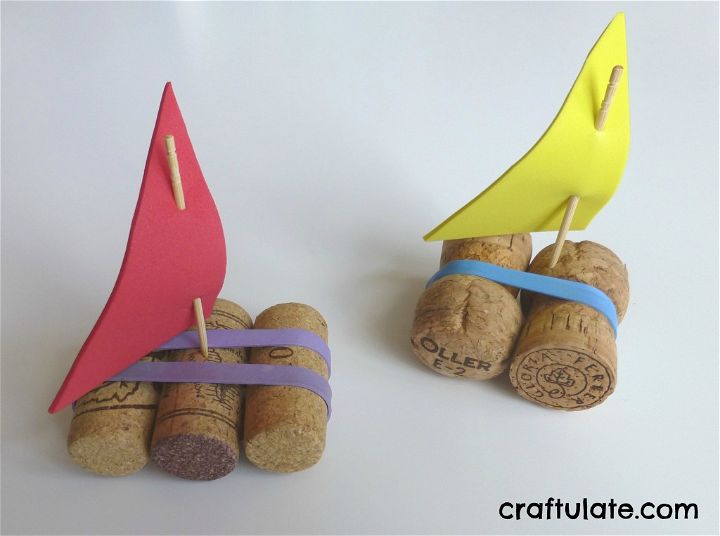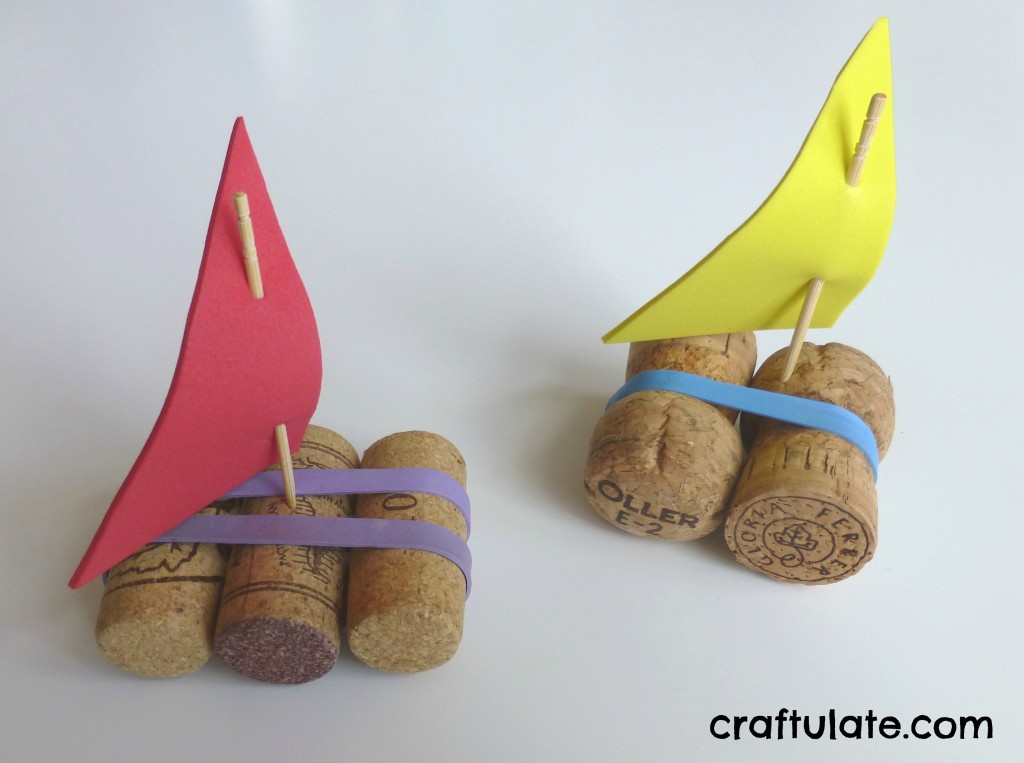 We tried them out in some tinted water. Things got quite choppy out there on the ocean!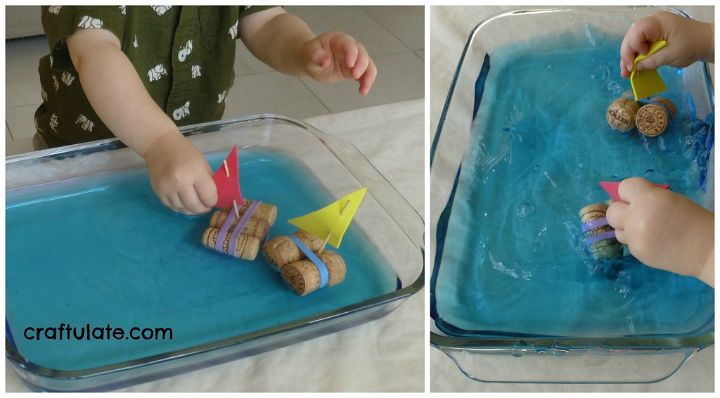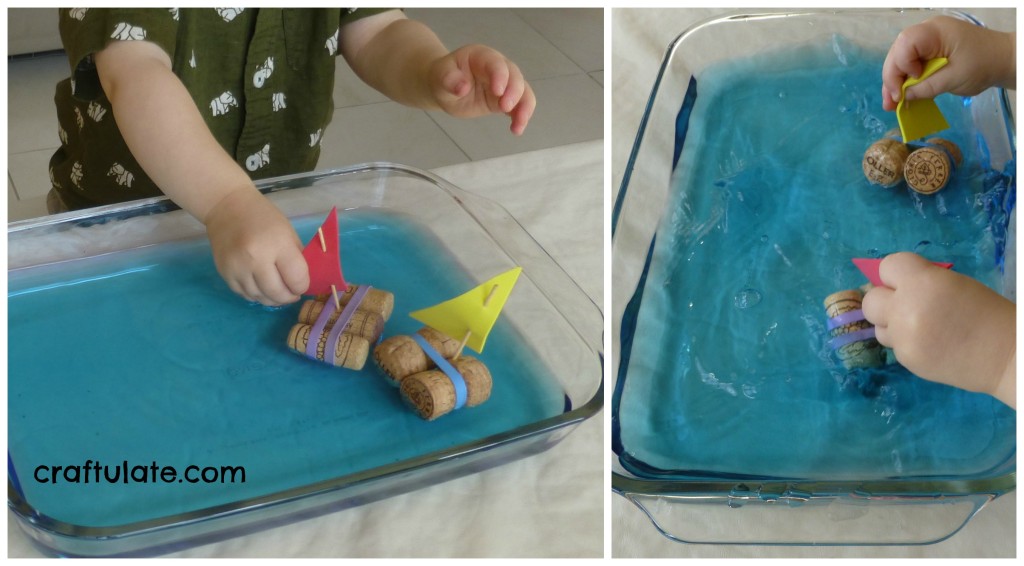 Boat 2: Thick craft foam layers
I had some super thick (almost ¼ inch) craft foam left over from making tractor track prints, and I got F to scribble all over it with markers. Then I cut three boat shapes out of the foam, cutting the middle out of two of them. Then I hot-glued them together.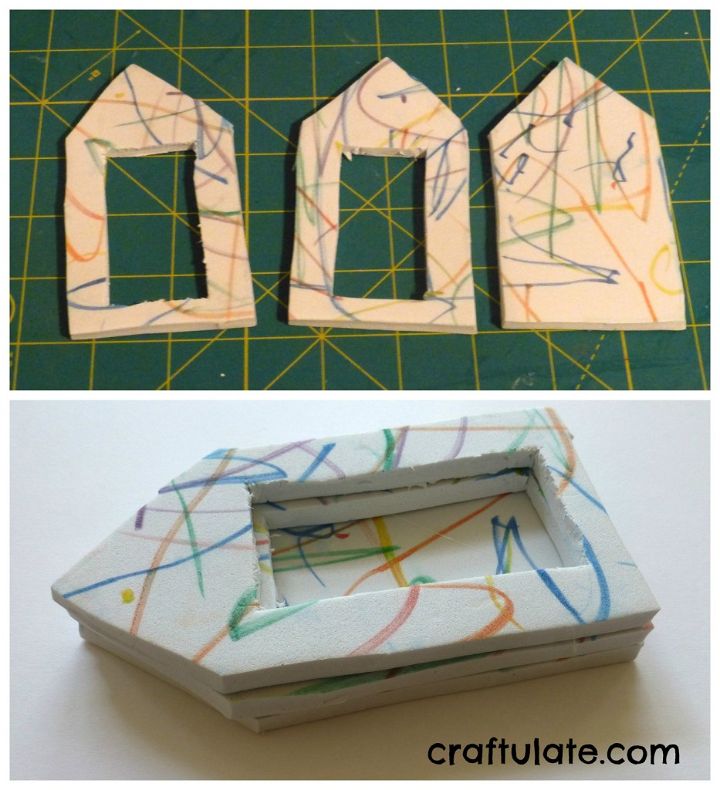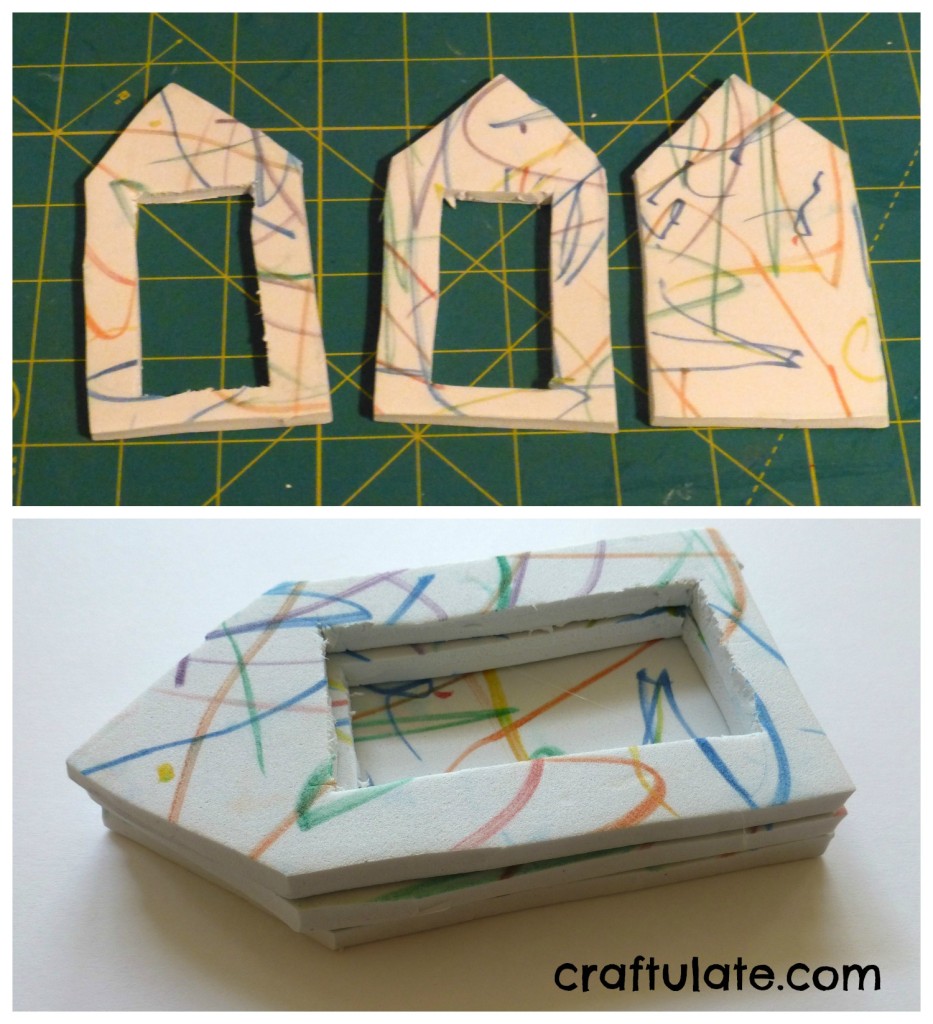 F gave Mr Duplo Man a ride in the boat, but as the water sloshed over the boat the marker pen scribbles washed off. Oh well!
Boat 3: Plastic food containers
Red Ted Art used a margarine tub to make a self-propelled tug boat – now that I had to try! I used an assortment of plastic food containers to make a boat that I don't think actually exists. Apologies if you're a boat purist.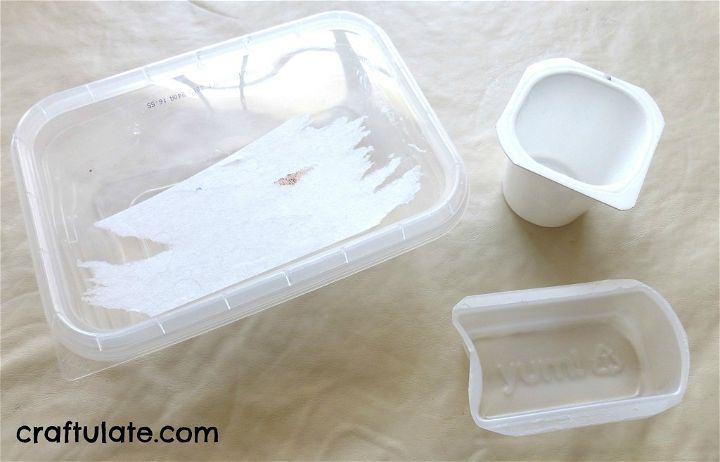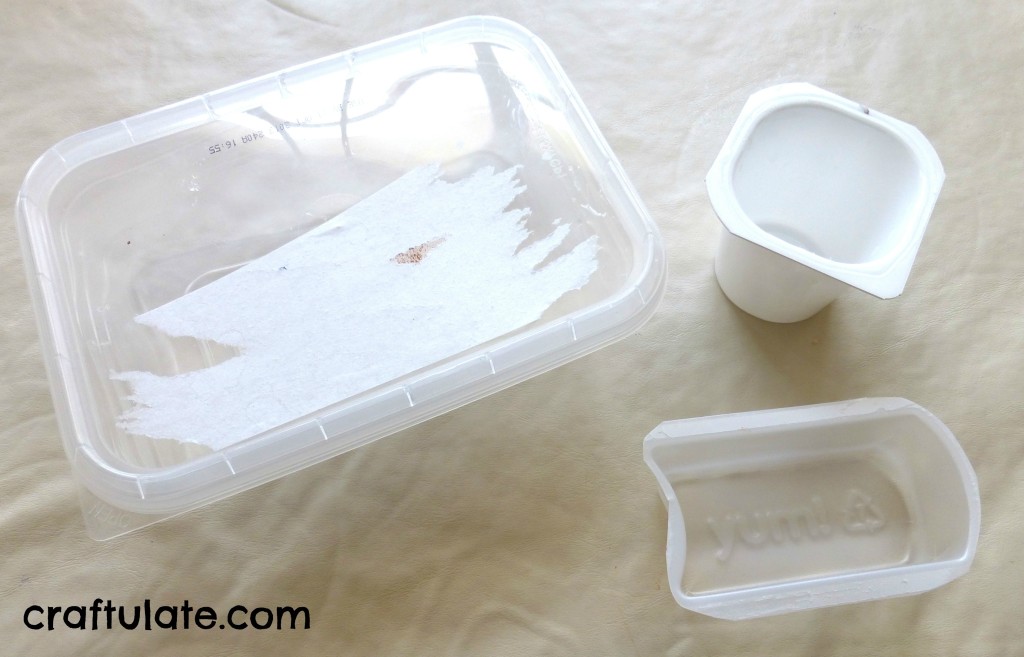 I left some of the plastic clear and covered other parts in white contact paper. I hot glued the containers together, then added black contact paper windows and drew on some detail with permanent marker.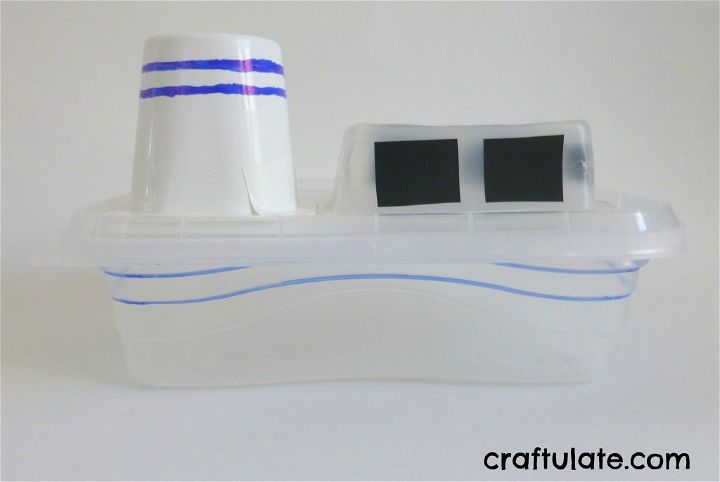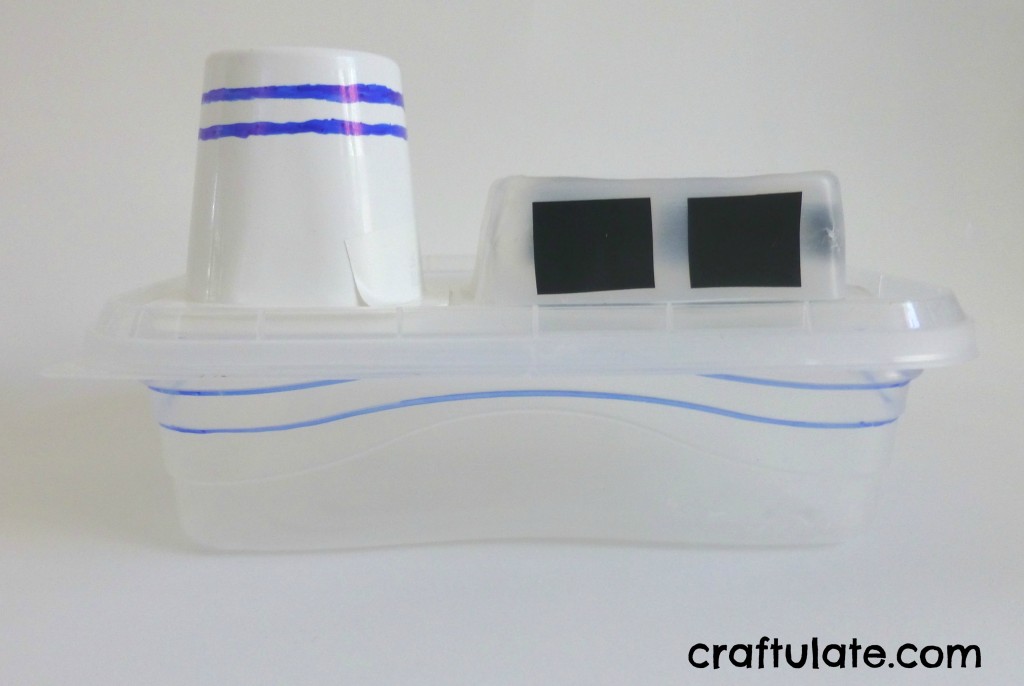 Then I made a paddle from an elastic band and a piece of another plastic container (a strawberry box, I think). I tried hot gluing some craft sticks on to the boat to hold the paddle, but they wouldn't stick. I tried super glue but they wouldn't stick.
After quite a bit of trial and error I discovered that the craft sticks adhered well to painters tape when I used super glue, so I put a strip of tape all around the base of the boat then glued on the sticks. I attached the paddle between the craft sticks.
We tried out the boat in the bath and made the boat move along by twisting the paddle round and round on the elastic band, then letting go. It didn't go very far but that didn't matter.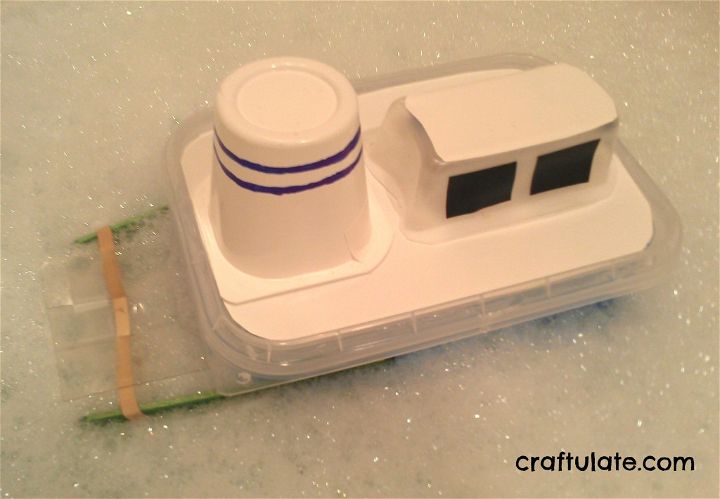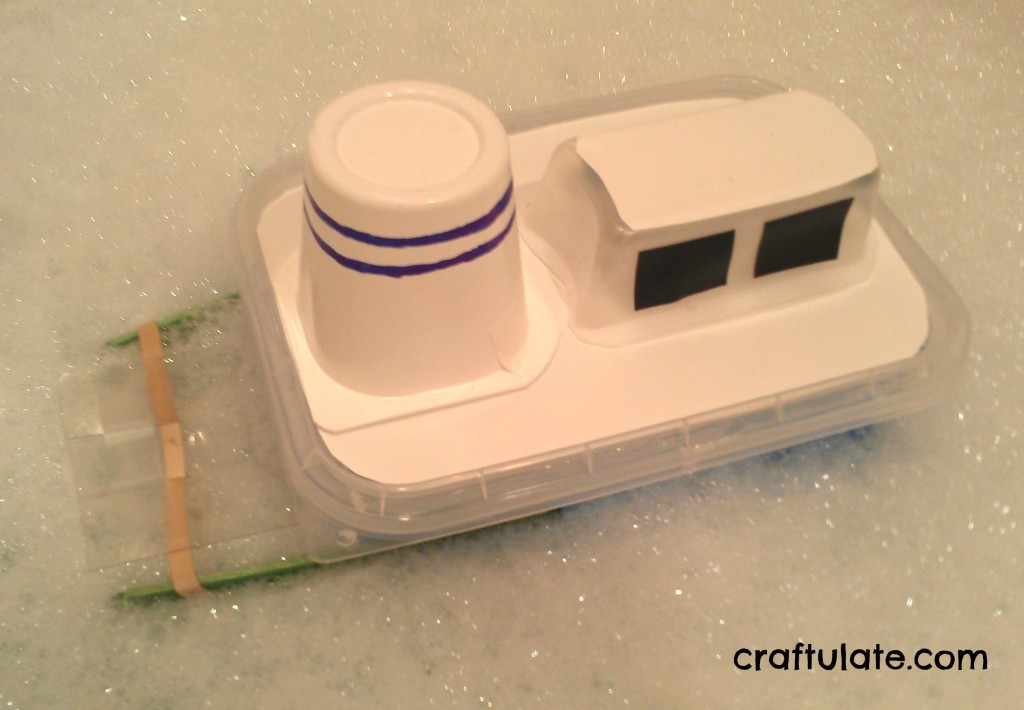 This was a really fun boat but after a while the water started to release the painter's tape so I still need to work on the design!
Boat 4: Milk carton
I really wanted all the boats to go in the water so this craft was a cross between the boats made by ZiggityZoom and Between U and Me. I pushed in the spout of a clean milk carton then covered the whole thing in silver duct (duck) tape.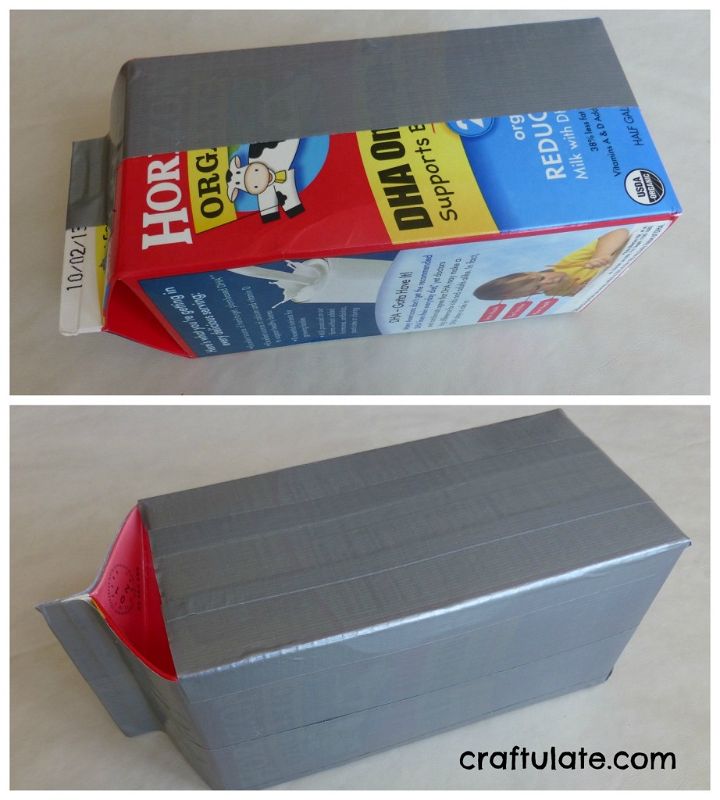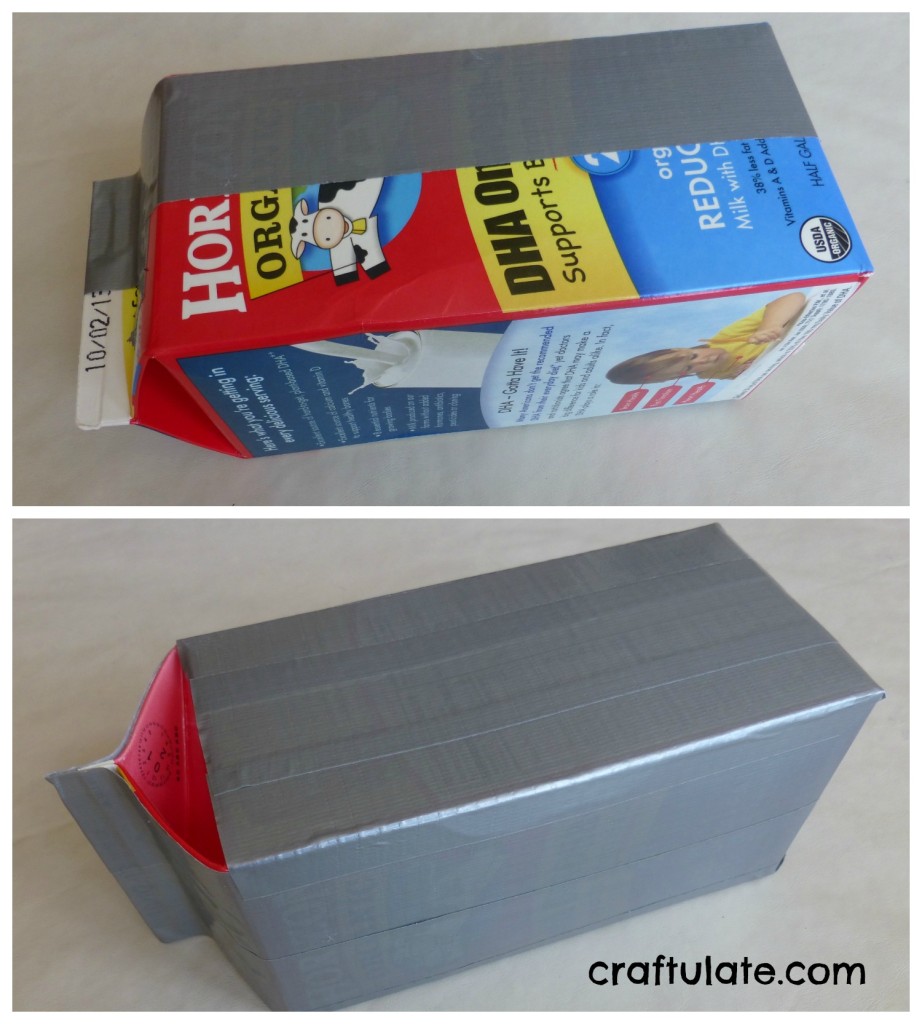 It looked pretty smart! I then added some red tape and some portholes made from black contact paper. I attached two empty cardboard tubes to the top as funnels. It needed quite a lot of silver tape! I then added more red tape.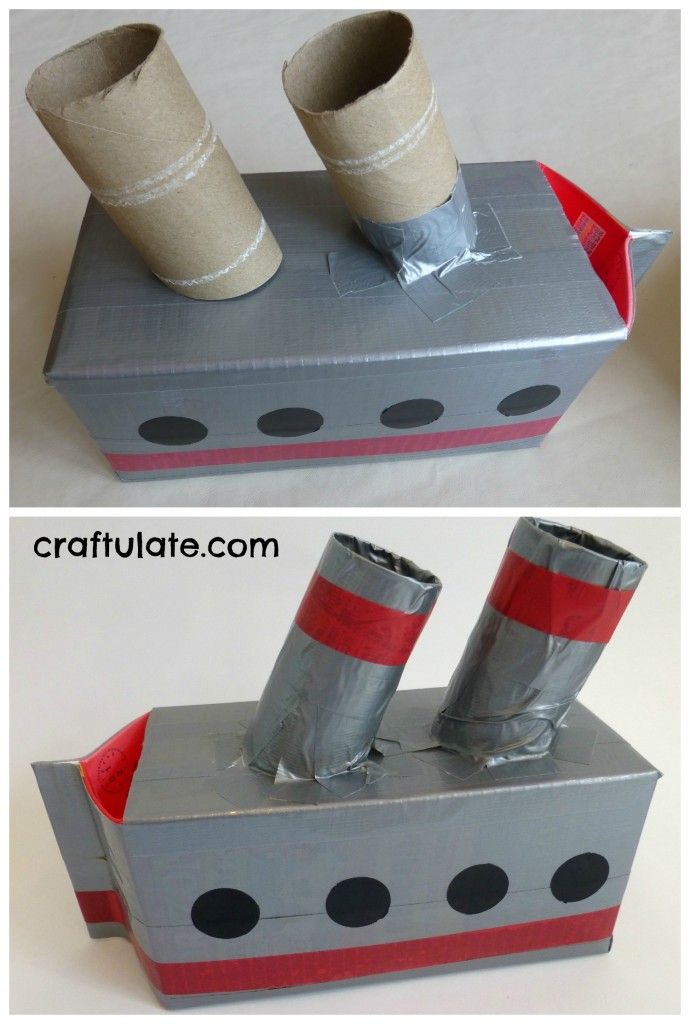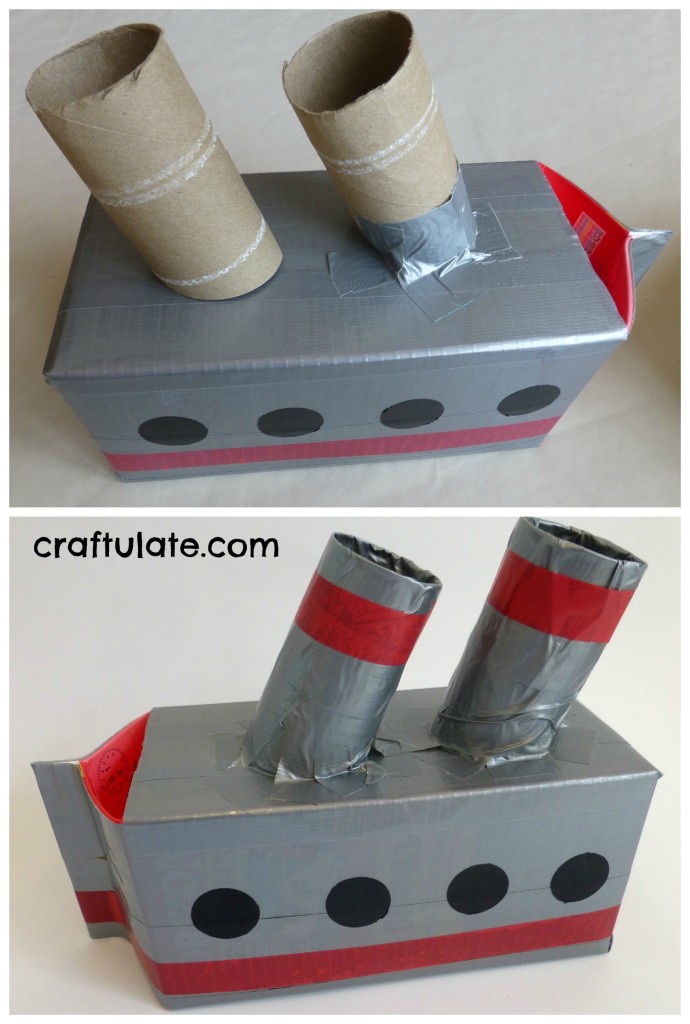 I thought it looked rather majestic, but when we tried it out in the bath the first thing that F did was pour water down the funnels.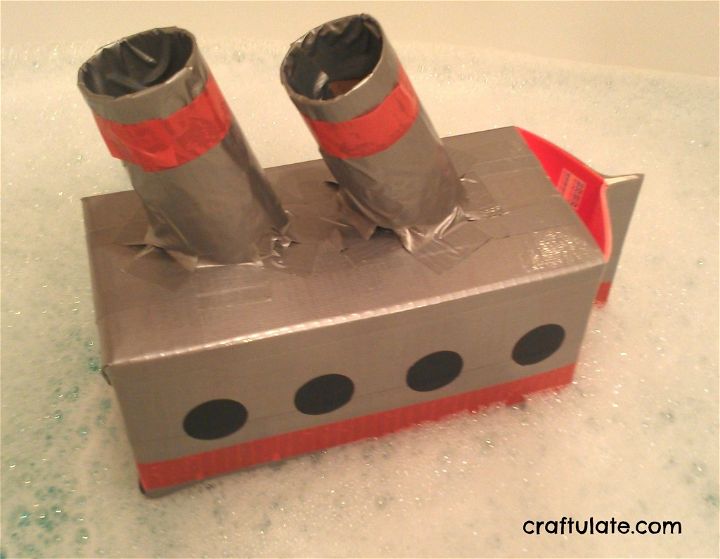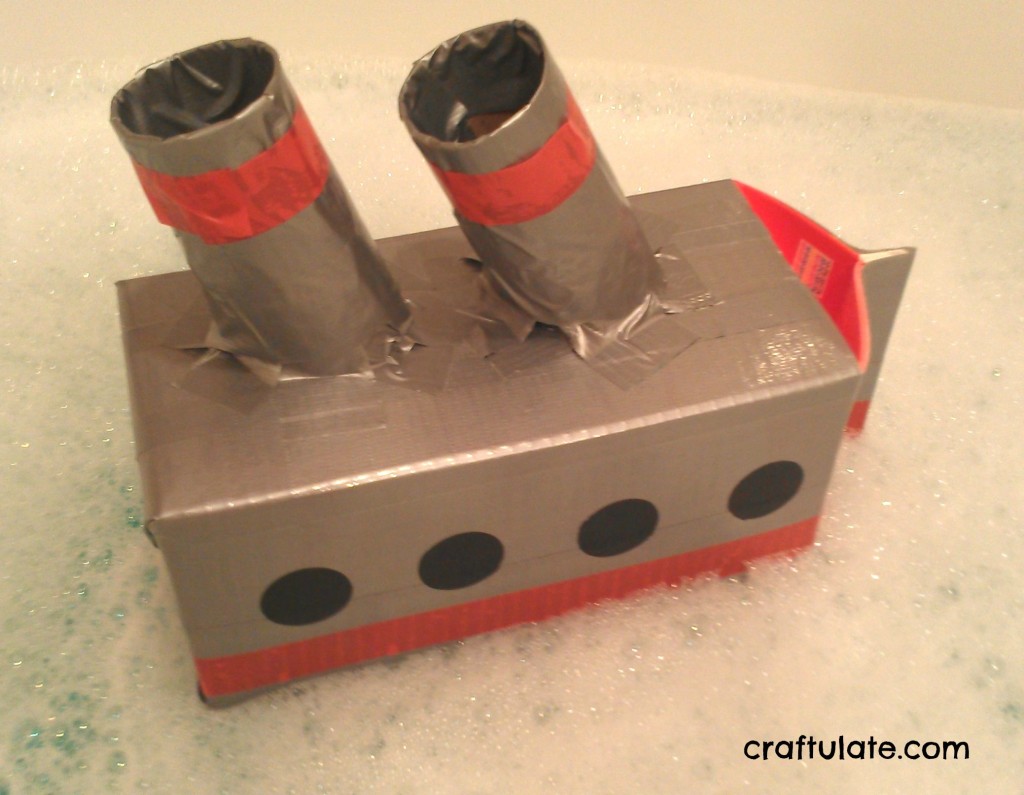 The inside of the tubes weren't covered with tape so they were the least water resistant part. It all ended up rather soggy!
NOTE: We made an updated version of this boat two years later! See Milk Carton Boat Craft for details!
Boat 5: Styrofoam tray, wooden skewer, plastic grocery bag, play dough
This idea came from Simple Home Blessings.I didn't have a flat tray to hand, so I used a deeper one. I secured a triangle of thick plastic grocery bag to a long wooden skewer, then pushed it into some play dough on the base of the boat.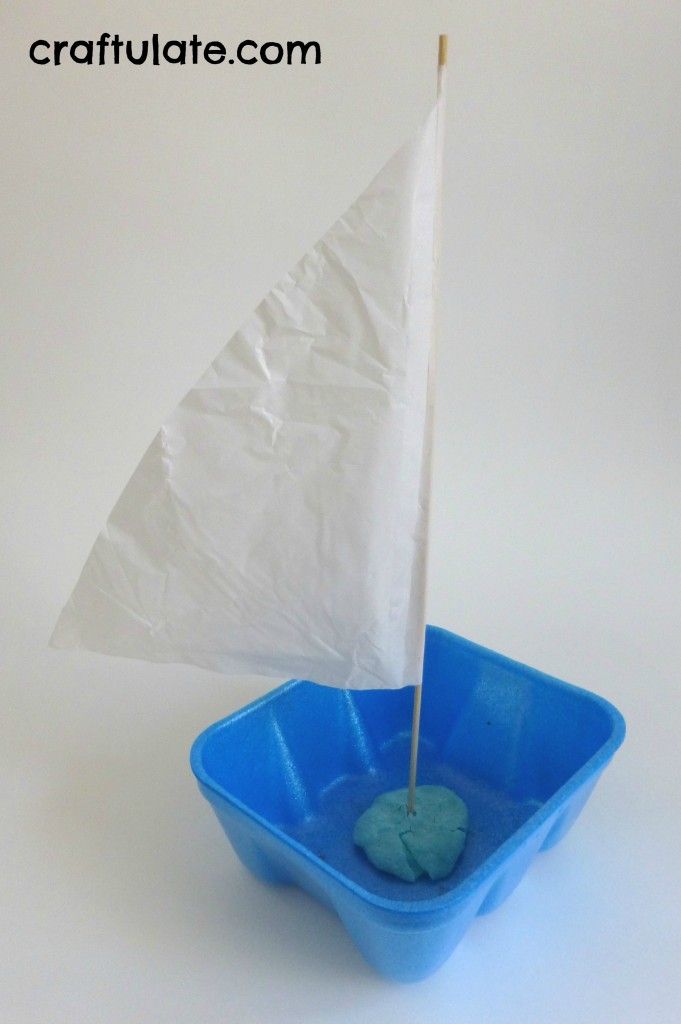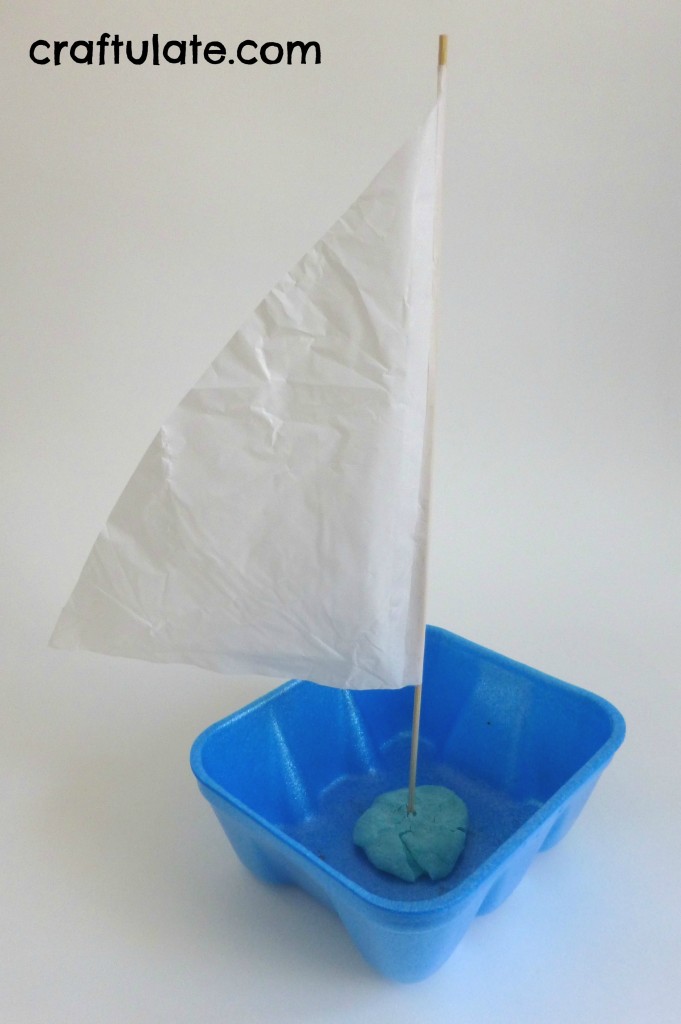 We tried it out at the water table. It was quite a windy day and the wind really caught the sail and moved the boat around the water.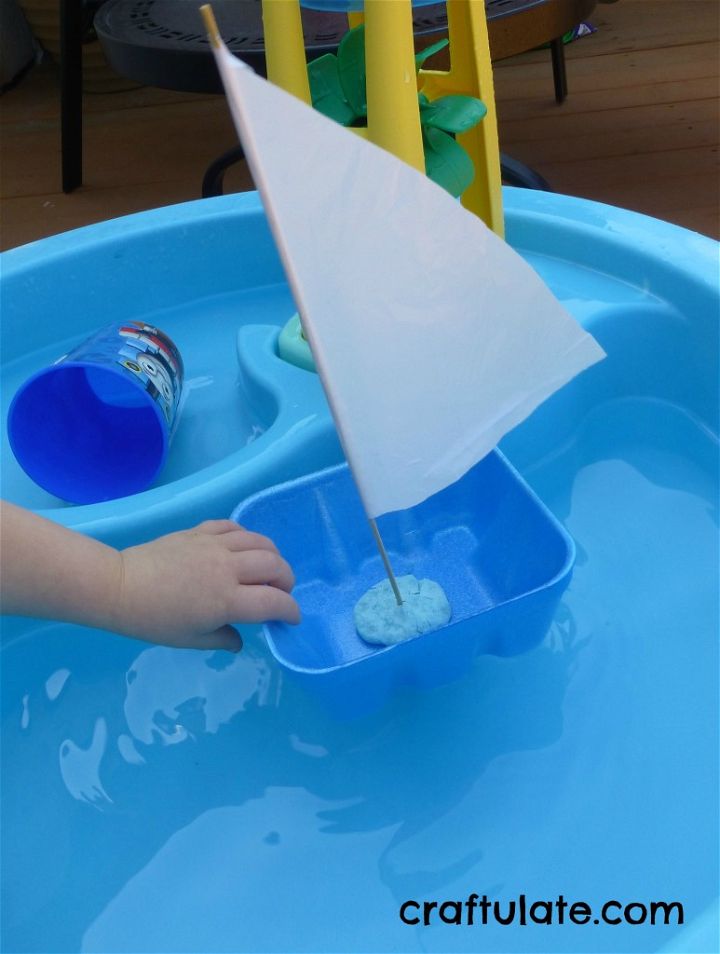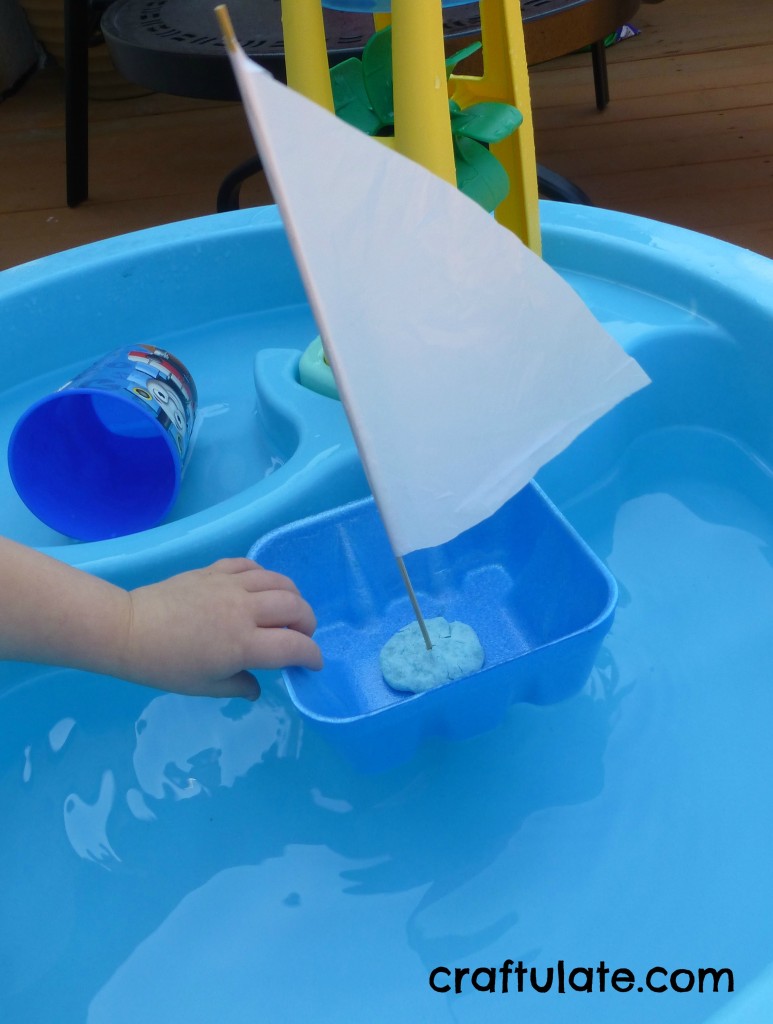 F then decided to pour water into the boat which of course made it sink!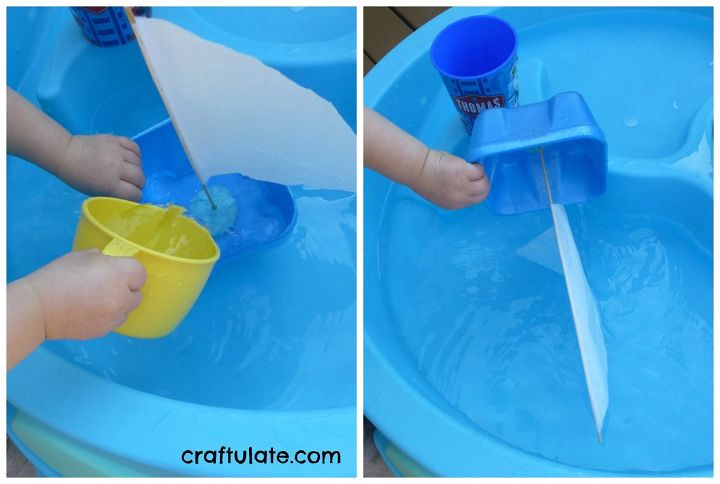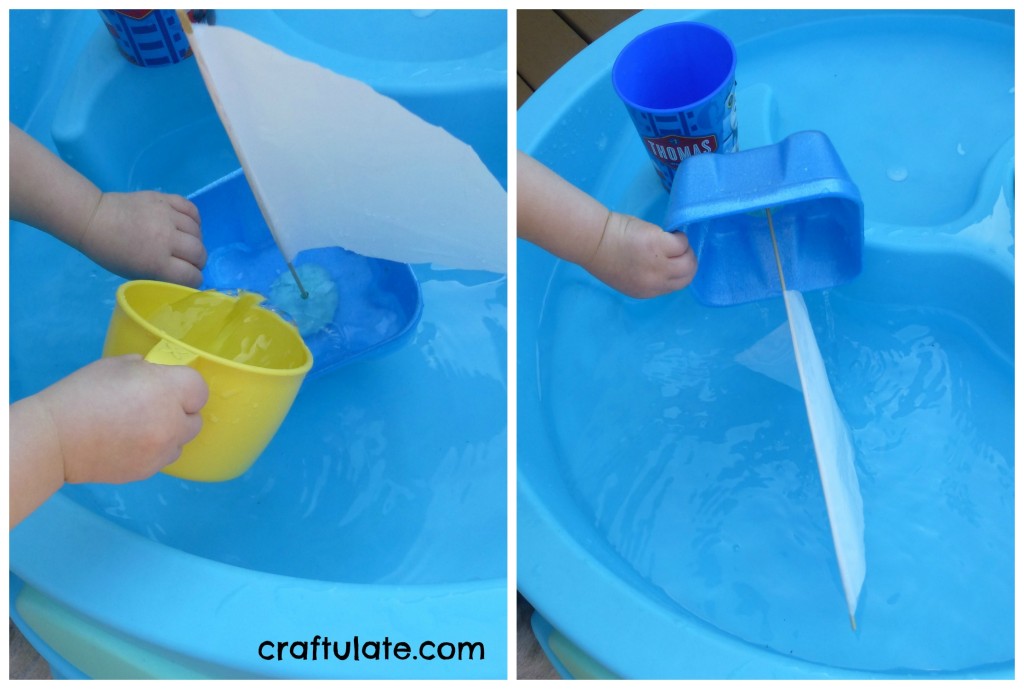 We had such fun with all five of these very different boats. If you've made any other types of boat please leave a comment!
[bctt tweet="How to make 5 different homemade toy boats with the kids! #kidscrafts"]