This milk carton boat is a fun craft that the kids will love!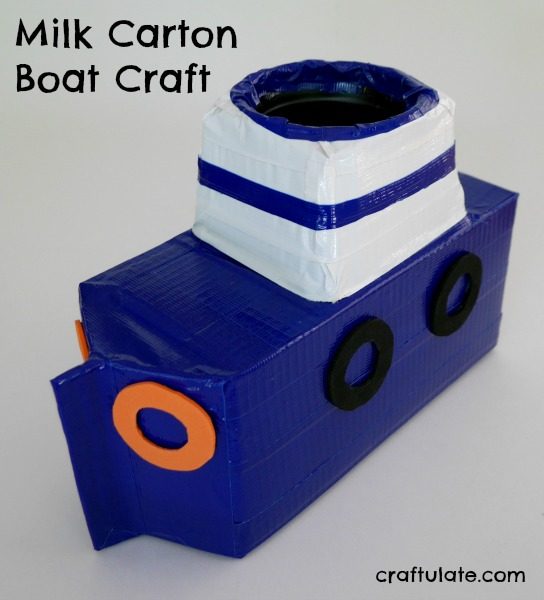 Disclosure: I was provided with this book from Penguin Young Readers free of charge in exchange for my fair and honest review. Please see my disclosure policy. This post also contains affiliate links, which means that at no extra cost to you I can make a tiny bit of money to help support this blog. Thank you!
Several years ago we did a themed "All Things Boat" week. We ended up making five different toy boats, one of which was from a milk carton. We have been reading "Blue Boat" by Kersten Hamilton and Valeria Pertone, and I thought it was about time we tried making another milk carton boat!


Blue Boat is the long-awaited follow-up book to
Red Truck
and
Yellow Copter
. Blue Boat is a rescue tug boat, and braves the waves and storms to rescue other boats in trouble. Available in board book, hardback and Kindle formats, the bright bold illustrations and fun text will engage your child and make them feel part of the action.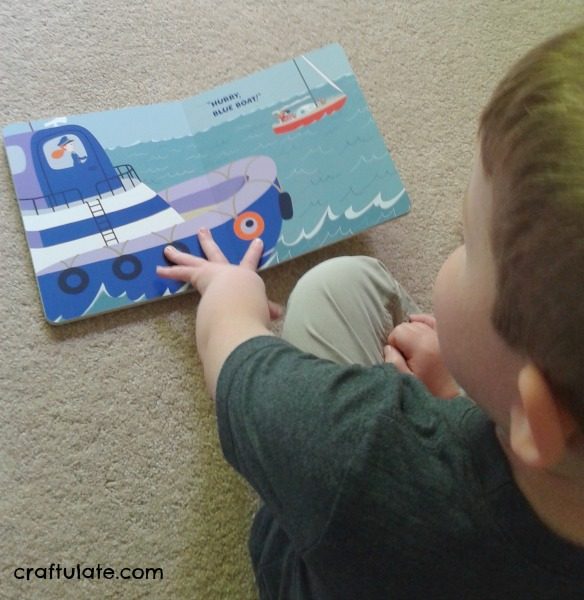 To make our own "Blue Boat", we used: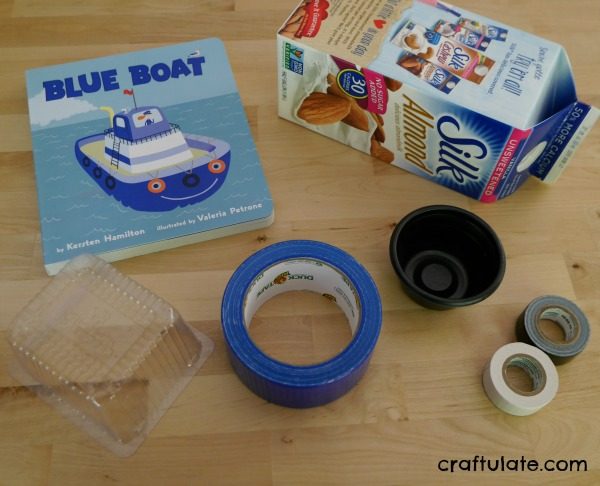 To prepare the upper half of the boat, I cut a circle in the base of the square container, turned it upside down, and sat the cup in it. This is so my son could give some of his toys a ride in the boat! I taped it to the milk carton, then started layering on blue tape until the whole carton was covered.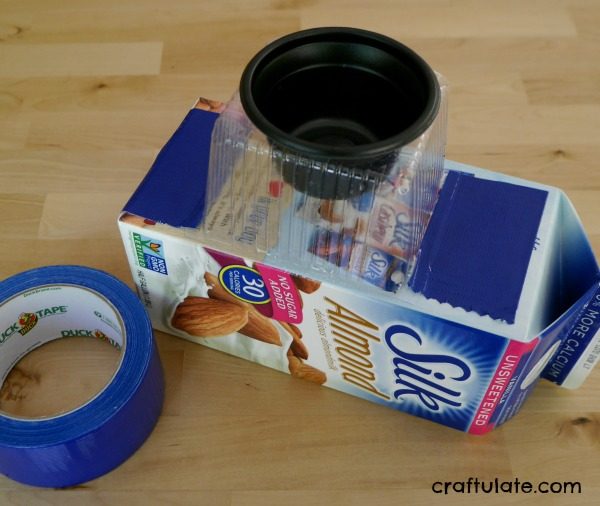 Then I used black tape to secure the round cup, and started layered the white tape on the upper half of the boat.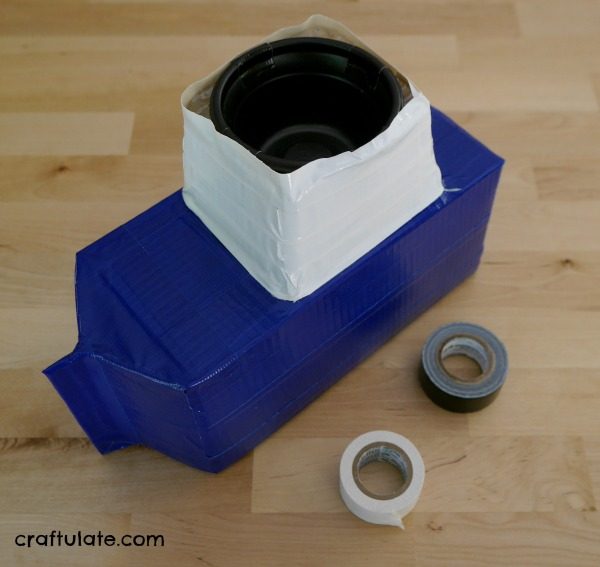 I added a fun blue trim to the top and sides of the upper half.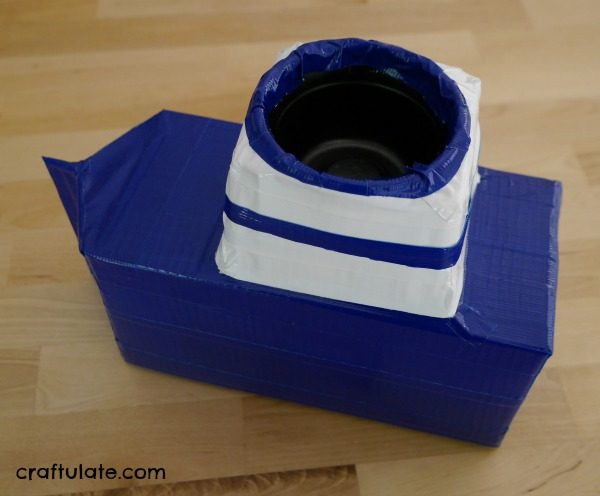 It all looked great, but needed more character and detail. I used pressed round cookie cutters into orange and black craft foam as a guide for making the life rings.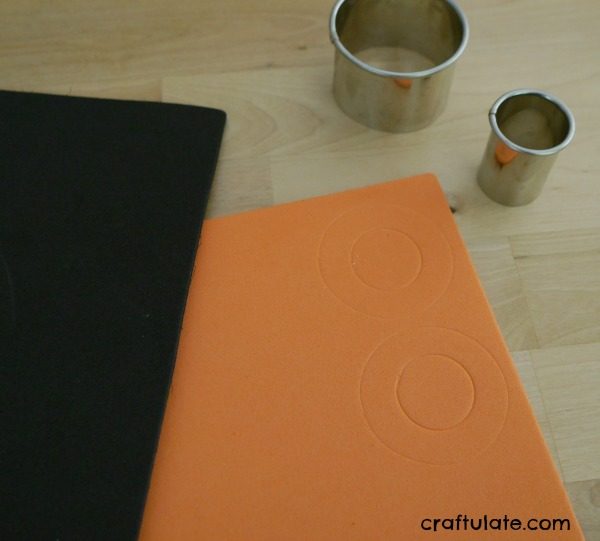 I then hot-glued the craft foam to the sides and front of the boat. Finished!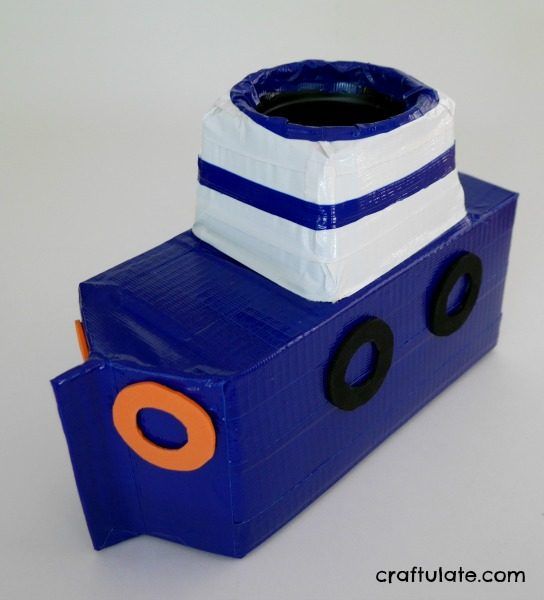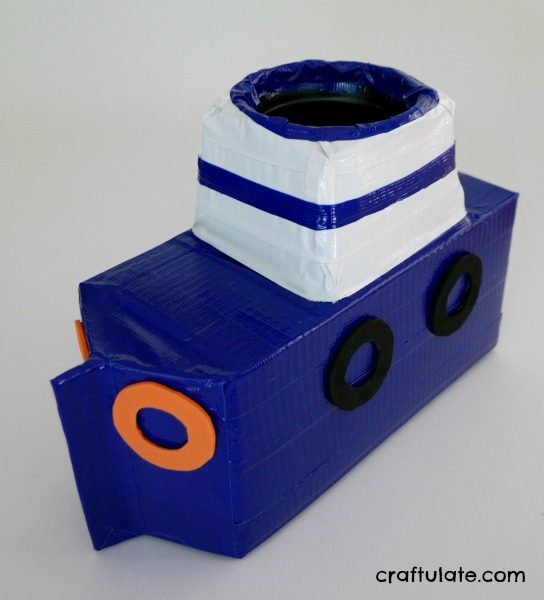 My son loved it – and added one of his toys to it that looked rather like a boat captain!
Did it float? Well yes – very well actually!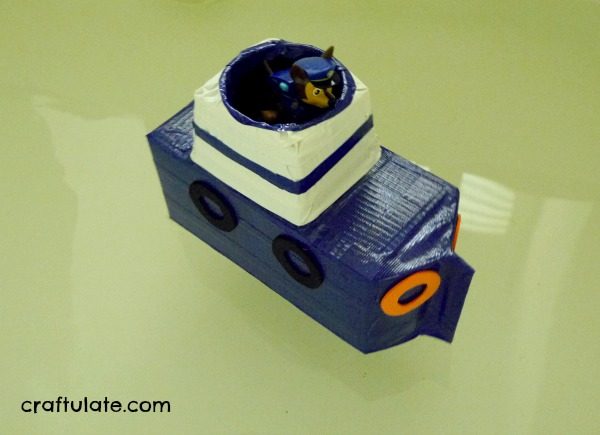 [bctt tweet="Milk Carton Boat Craft #kidscrafts" username="craftulate"]
To get the latest information about books from Penguin Kids – follow them on Facebook and Twitter!