Here are some super easy Elf on the Shelf ideas for some festive fun!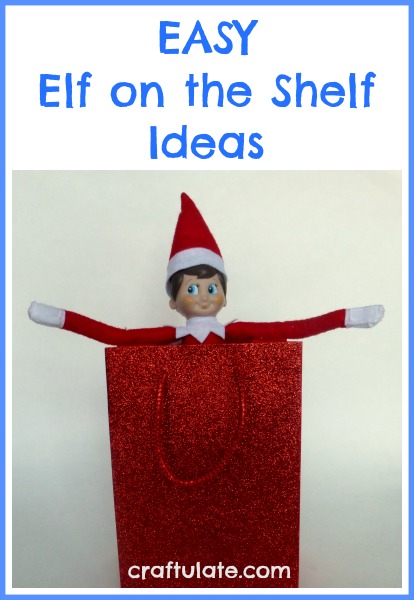 The following post contains affiliate links, which means that at no extra cost to you I can make a tiny bit of money to help support this blog. Thank you!
We introduced Elf on the Shelf to our toddler last year and now the Elf is back for more! If you're new to this fun tradition, please read my top tips:
Moving the elf each night is actually more work than you think, especially if you want to make each day different. BUT it is totally worth it!
Set a nightly alarm on your mobile – schedule it for after the kids have gone to bed but while you still have a bit of energy!
Make a plan. You don't have to stick to it, but getting a list of ideas together before you start will really help.
Collect supplies. If you've made a plan, you can start getting what you need together. There will be a time when you have forgotten to move the Elf and you need something quick. Check your supplies and get it ready.
Re-use festive items from the previous year and use the Elf as an excuse to bring little gifts.
Keep it simple. As fun as abseiling and ziplining Elves are, they take more effort. Having the Elf pop out of a gift bag (see day 3) is sometimes all you need to be a bit different.
And here are two things to note about how we do this tradition:
I don't ever mention the "reporting back to Santa if you're naughty or nice" part. I prefer to keep it as just an Elf who visits us from the North Pole.
Usually the Elf comes with his hands attached together. Last year I unattached them, then added wire to his arms and Velcro to his hands.
Cecil the Elf arrived on Thanksgiving Day during naptime, and wasn't spotted by F until the evening! Here he is just hanging out with the Thomas Pillow Pet.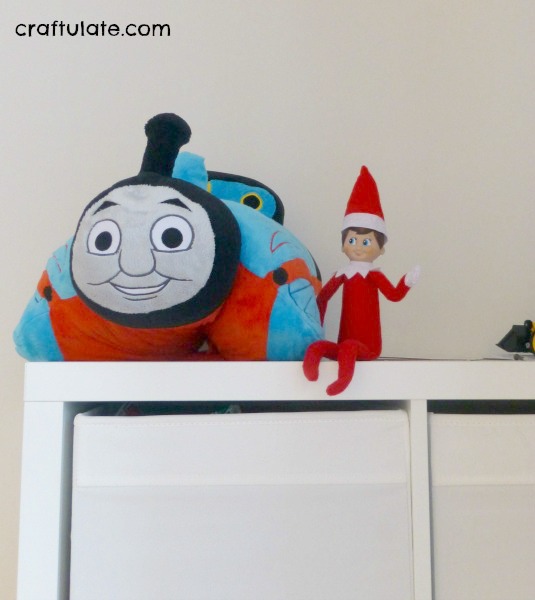 The next day Cecil had moved to the table and brought some fun worksheets with him (courtesy of 3 Dinosaurs.com).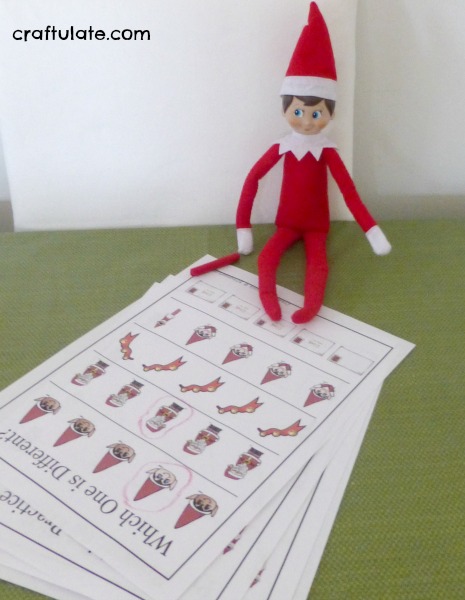 Day 3 was a quick-fix. Not quite forgotten (due to the alarm on my phone), but a bit of a rush. From my secret "Elf Supplies" bag I pulled out a sparkly red gift bag, popped in the Elf, and put him on the mantle.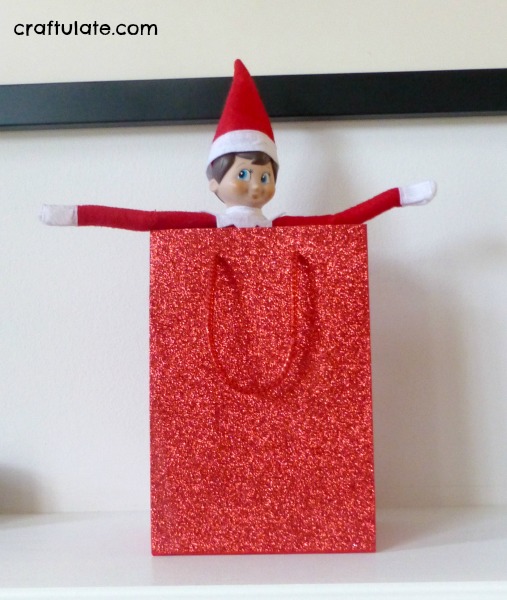 I made up for my last minute-ness yesterday by making a little "Elf Stories" book. Cecil read the book to a rather random collection of animal friends. This was a bit more effort but I fully intend to use this homemade book every year now!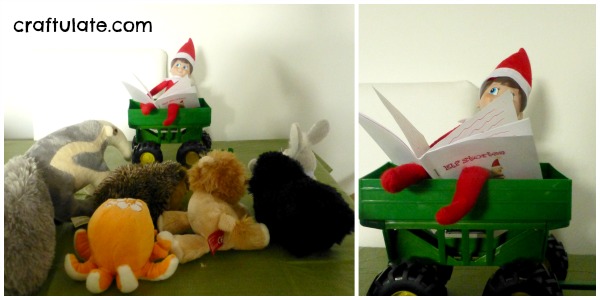 For the first day of December, the Elf brought us our Advent Calendar. The calendar is into its third year now and I still love it!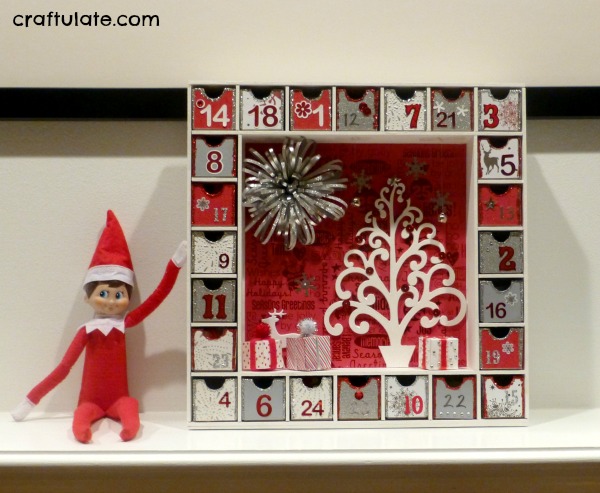 So far Cecil has only been found in the living room, so we mixed things up the next day. He "stole" the pipe cleaner garland that I had made with F and made it into a swing!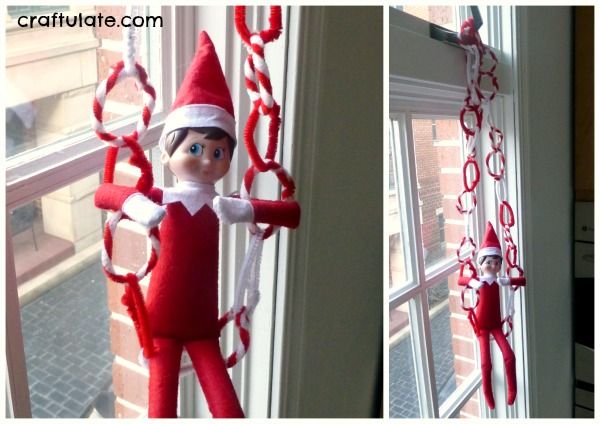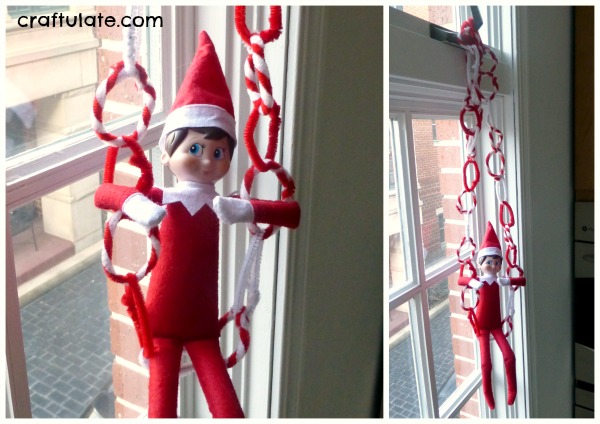 The next day Cecil was discovered hanging out on our "art washing line" with some of F's artwork, including his paper plate Santa from last year. As Cecil has Velcro on his hands this took literally two seconds to set up.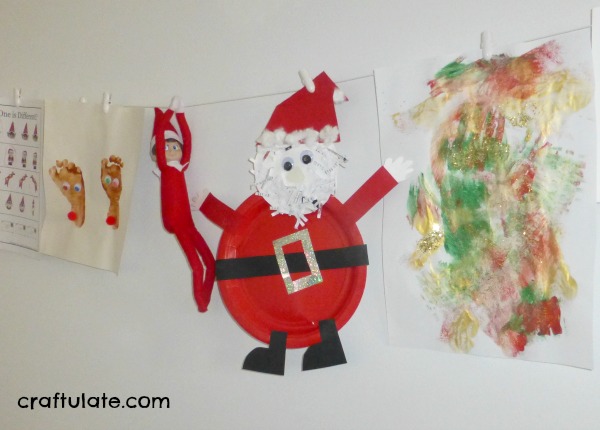 I reused a book from last year for the next gift from Cecil: Thomas and the Missing Christmas Tree.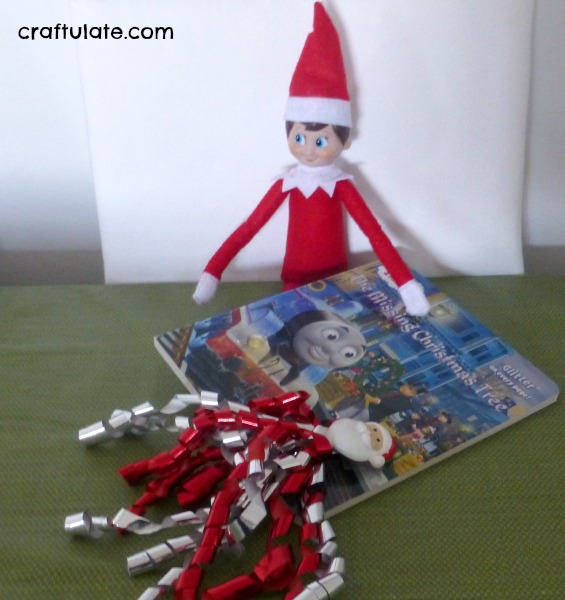 F got all concerned the next day when the Elf couldn't be located – but he was finally located in the fridge!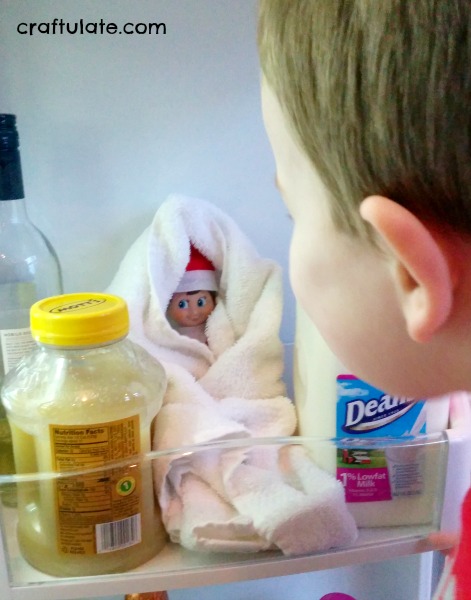 We borrowed an idea from our friends at Handmade Kids Art – and covered the Elf in stickers!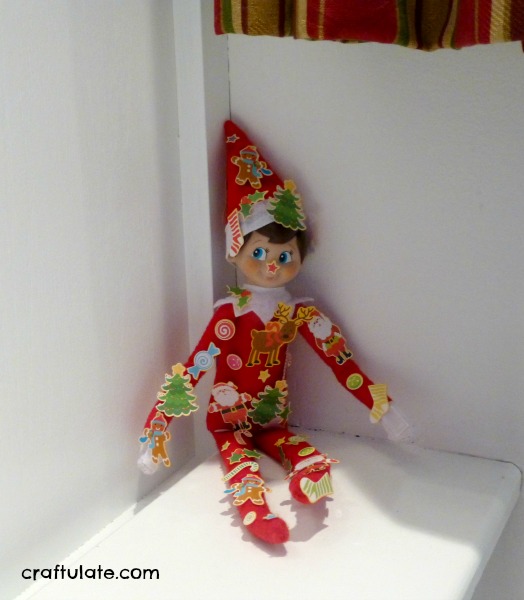 To summarise the rest of the month, the Elf's movements can really be sorted into two categories; bringing gifts and being found in amusing places and/or situations.
Gifts that he brought include:
Reindeer jigsaw puzzle (he brought the same one last year)
Reindeer treat box (design courtesy of MollyMoo) filled with chocolates
Thomas' Christmas Star (coloring book with punch-out ornaments)
Elf-made cupcake liner snowflakes (see our tutorial!)
3D glasses that make Christmas tree lights turn into reindeer!
Cecil was found in the following places:
Hanging from a picture hook
With magnetic letters that spelled "Cecil the Elf"
Napping in a bowl of candy cane tinsel
Hanging from a shelf upside down
On a mesh tube zipline
With mini shopping bags
In the pantry with toy food
Hanging in a mini stocking
Climbing up a pom pom garland attached to the ceiling

I hope you have fun with your Elf this year!