These cupcake liner snowflakes are a fun, frugal and festive winter craft for kids of all ages.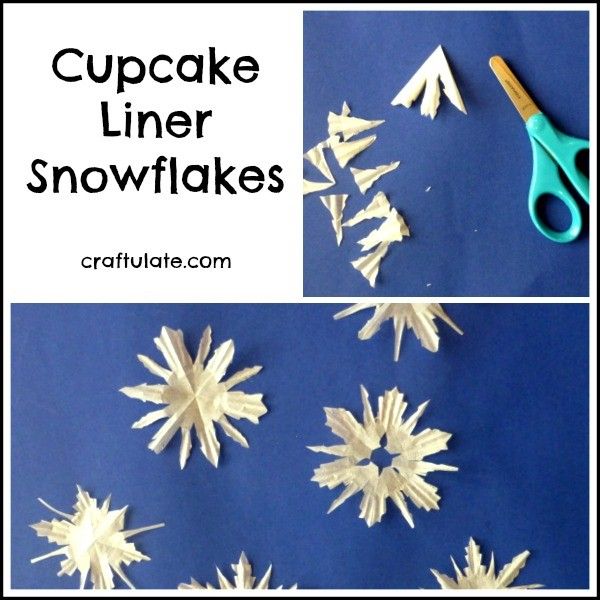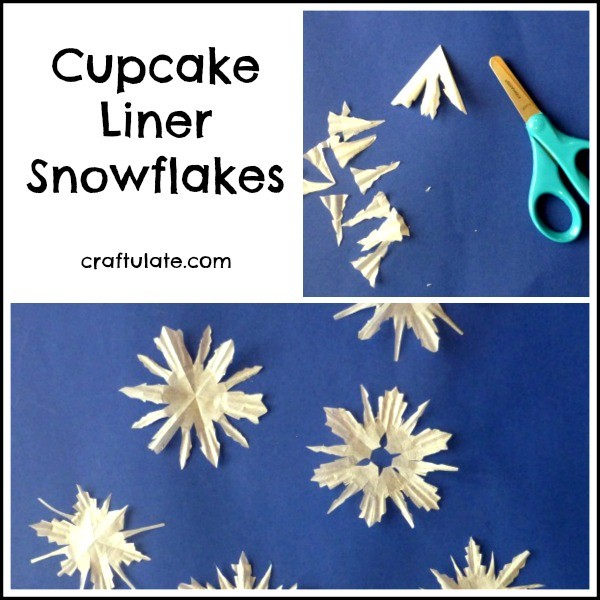 The following post contains affiliate links, which means that at no extra cost to you I can make a tiny bit of money to help support this blog. Thank you!
A few weeks ago we made some North Pole cupcakes and I had loads of thin white cupcake liners left over. I thought they would be perfect for making snowflakes. However, as I discovered last year when making paper snowflakes on behalf our elf, I am *totally* hopeless at making them. I even follow tutorials and they don't look anything like a snowflake. So like last year, my mother came to our rescue. She really CAN make snowflakes!
Flatten out the cupcake liner, then fold it in half. Then fold one third into the centre, then the last third on top.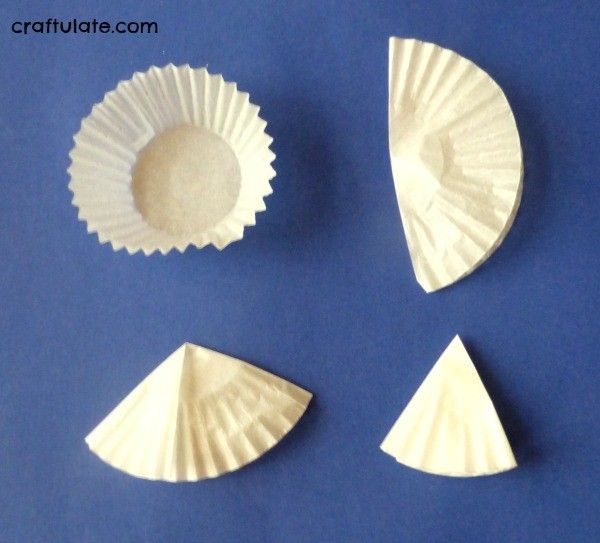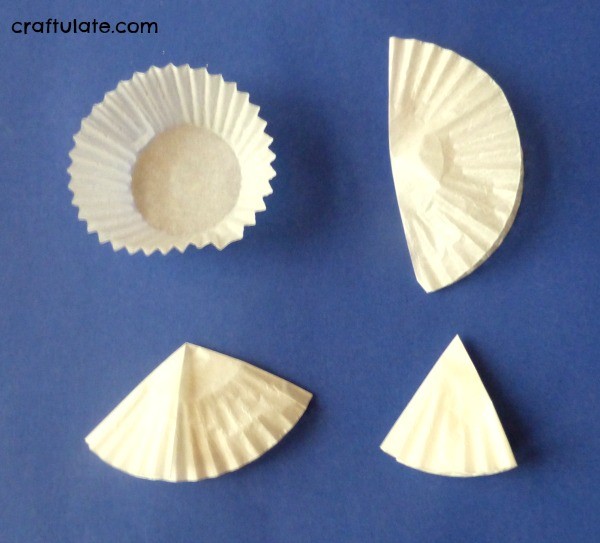 Then time to get cutting, keeping in mind where the main fold is along the edge.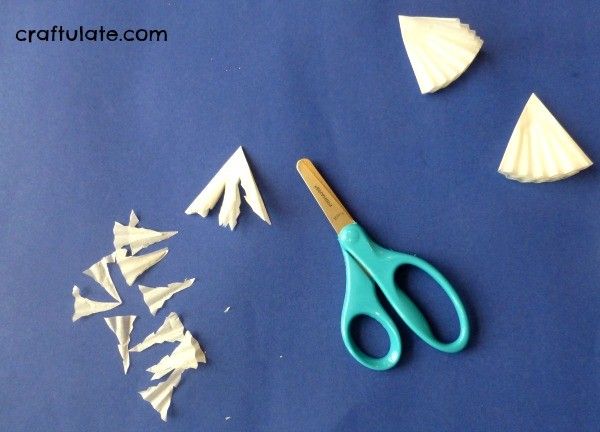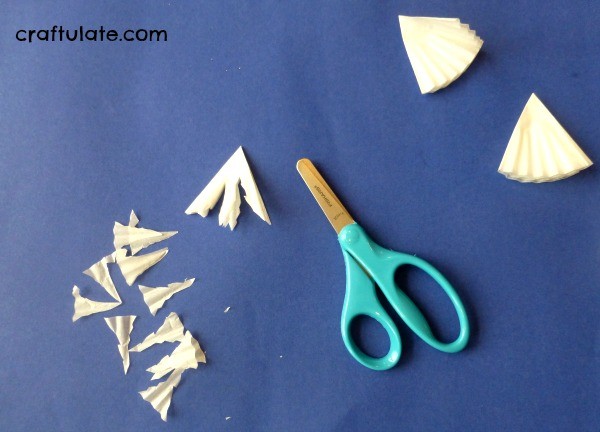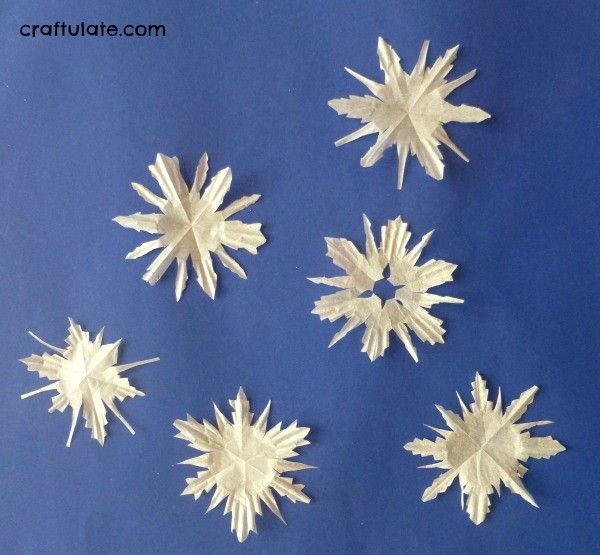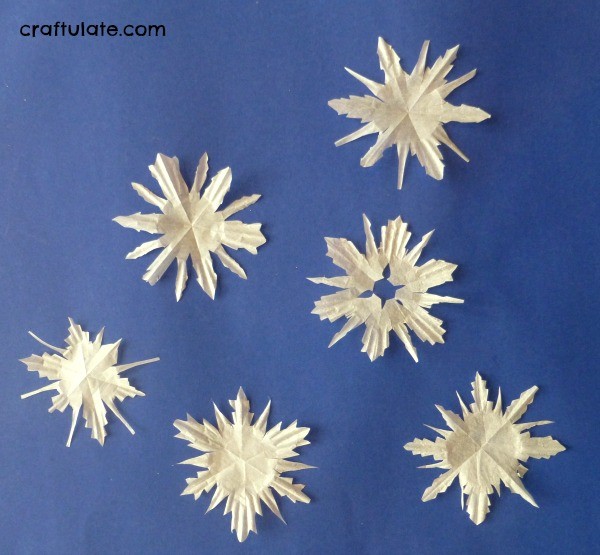 F discovered the Elf like this one day: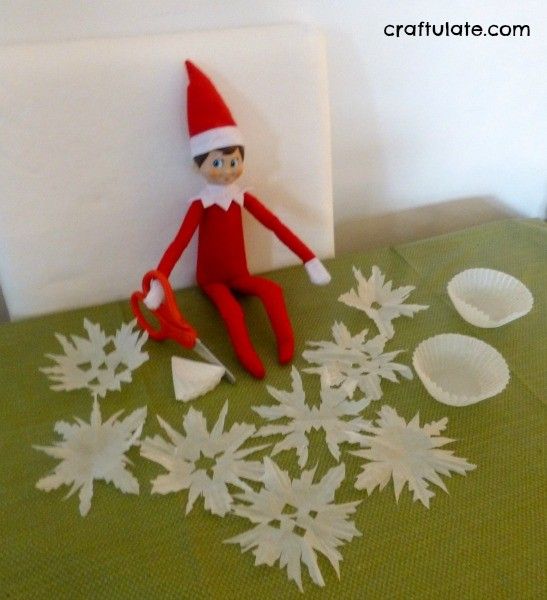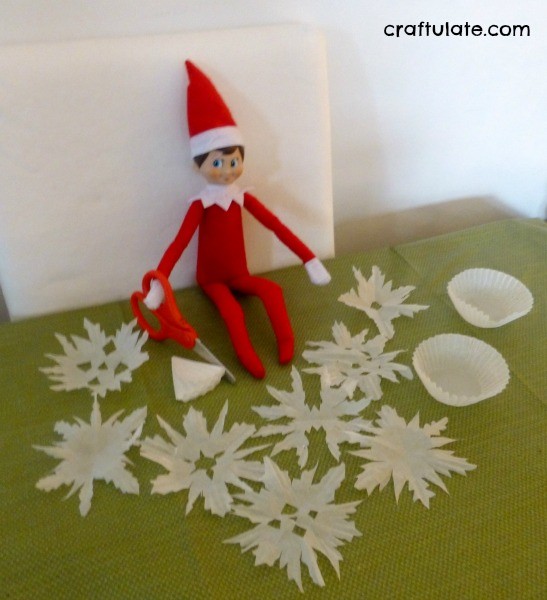 So then he tried making some too. It was all very small and fiddly but I love that he attempted them. AND they looked better than mine!!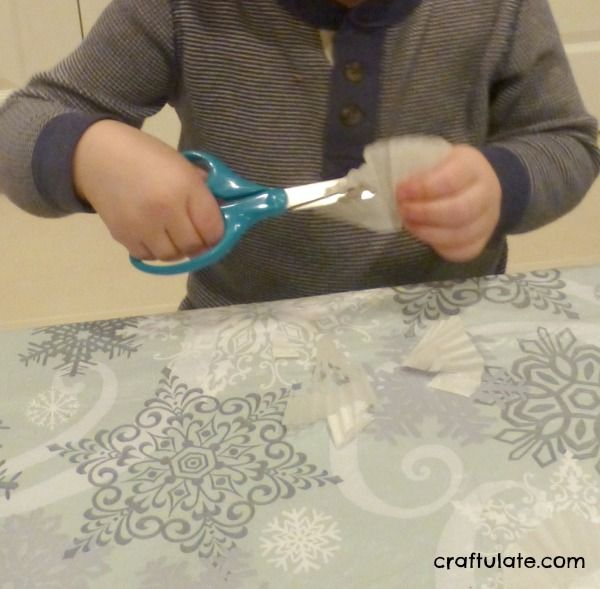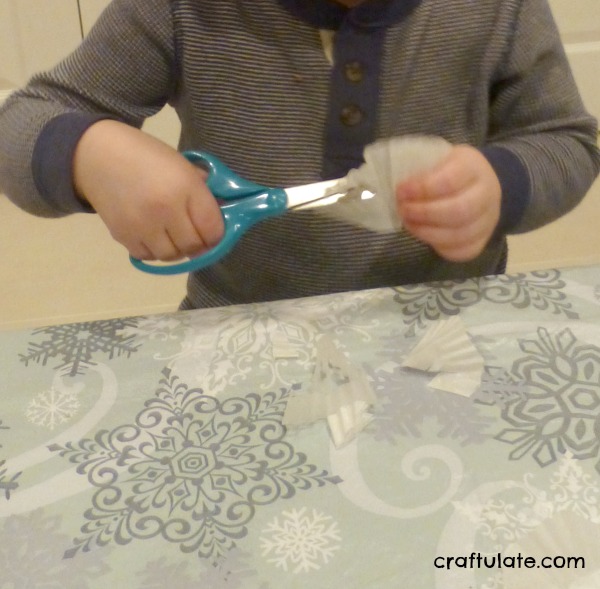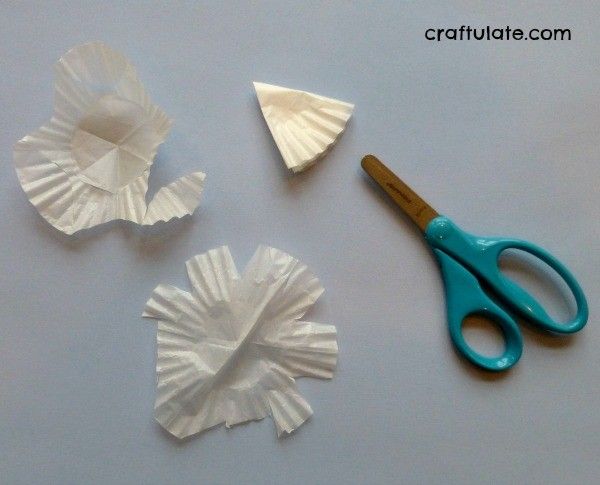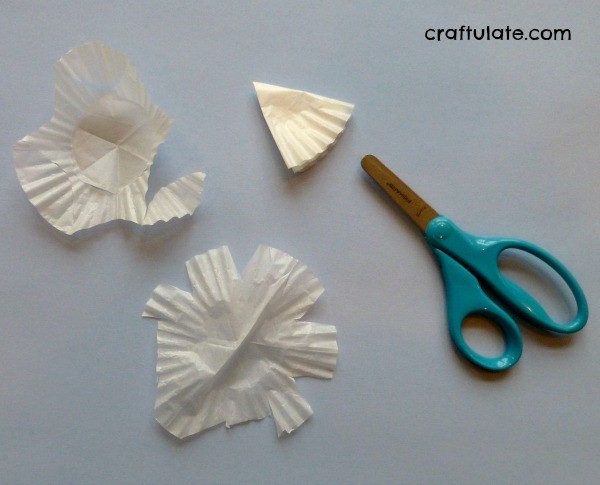 The snowflakes look lovely up at the window (I attached them with double-sided sticky tape).