Just when I think it should be summer here, we always get 2-3 weeks of rain. To start my son's education in types of weather we made a cloud mobile craft.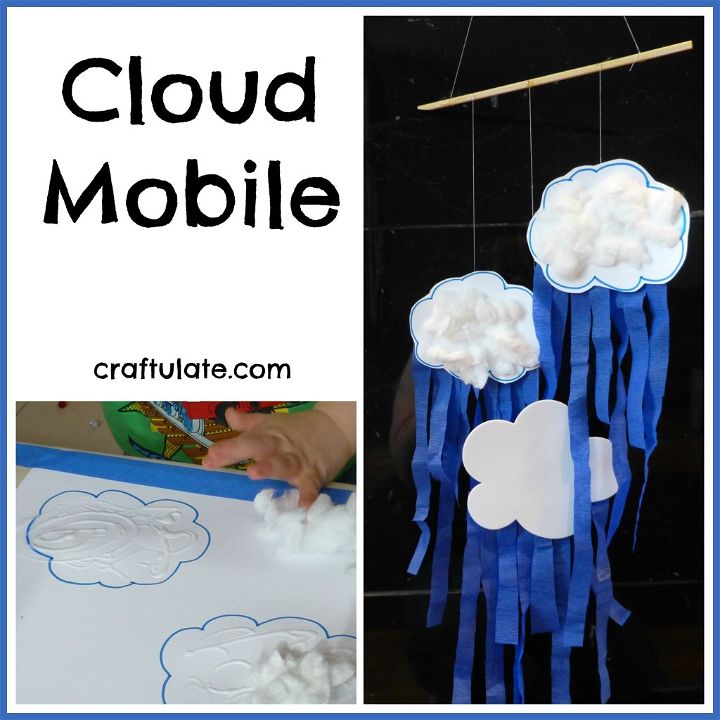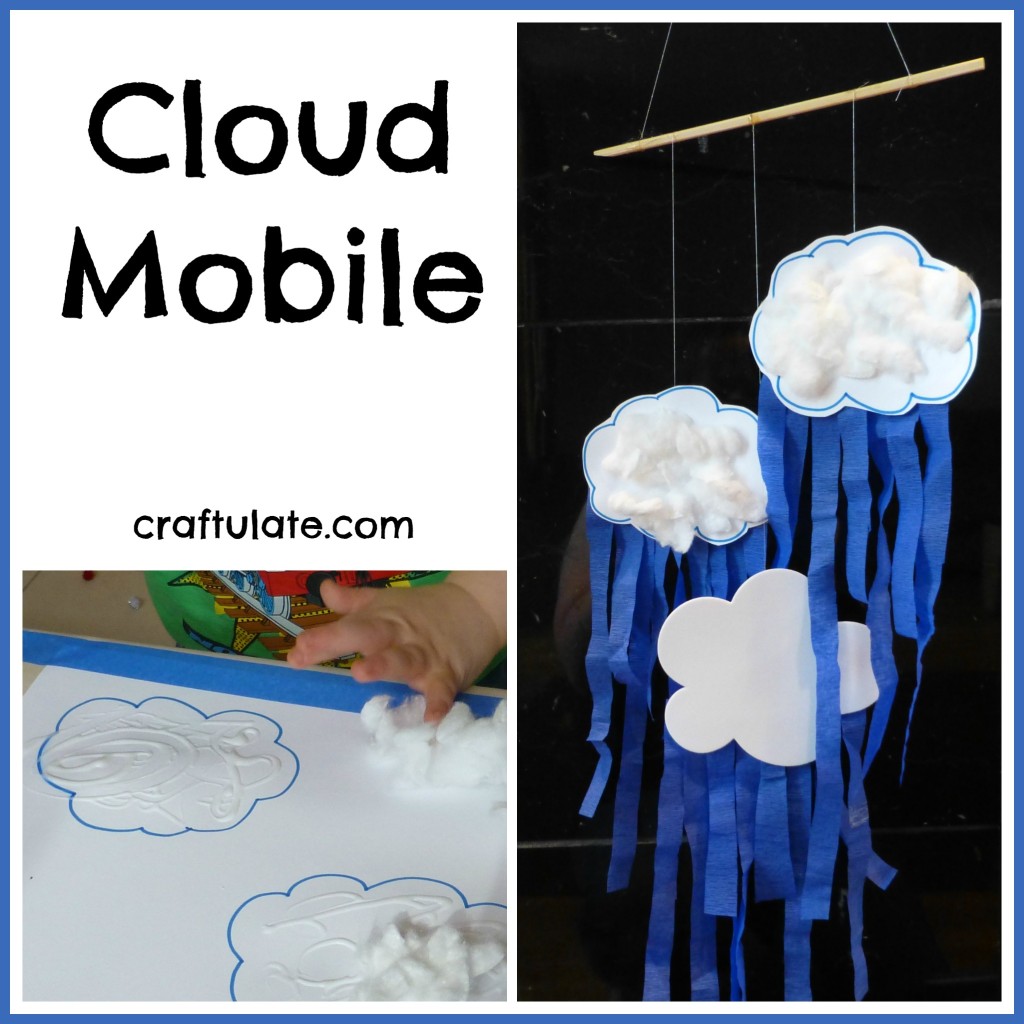 The following post contains affiliate links, which means that at no extra cost to you I can make a tiny bit of money to help support this blog. Thank you!
I started by drawing two cloud shapes onto some white cardstock, and preparing some cotton wool.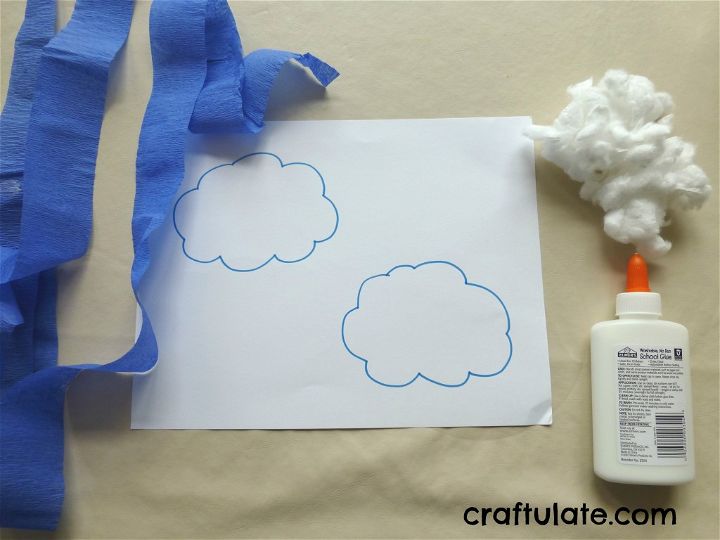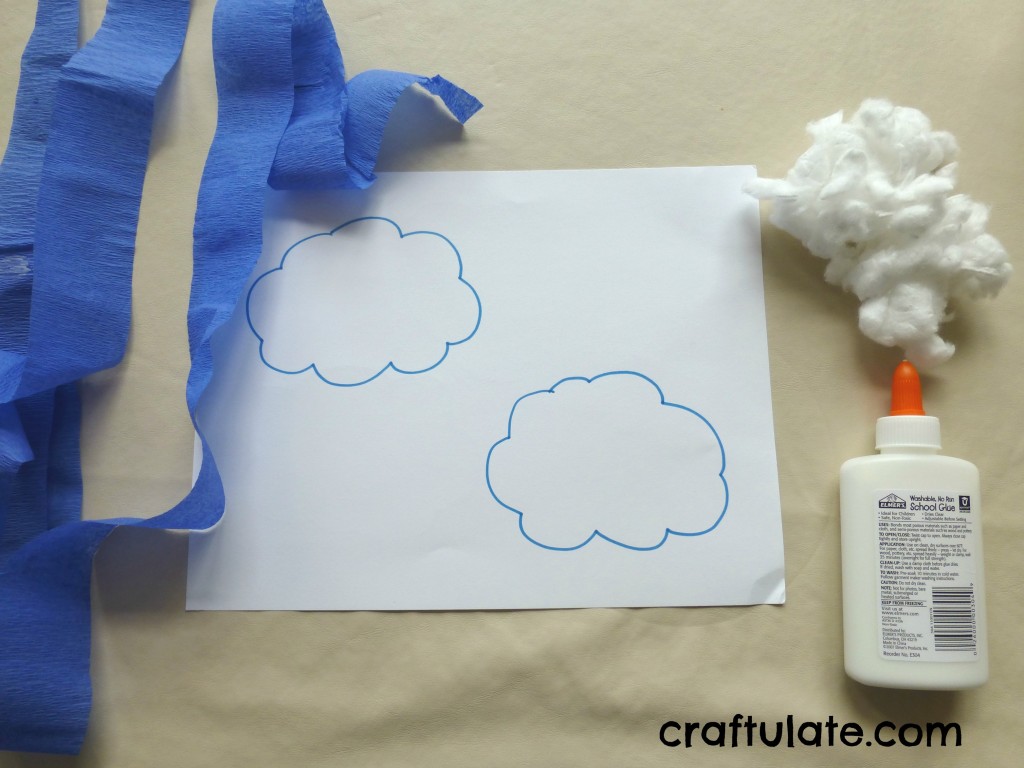 I spread glue inside the cloud shape and F stuck on the cotton wool.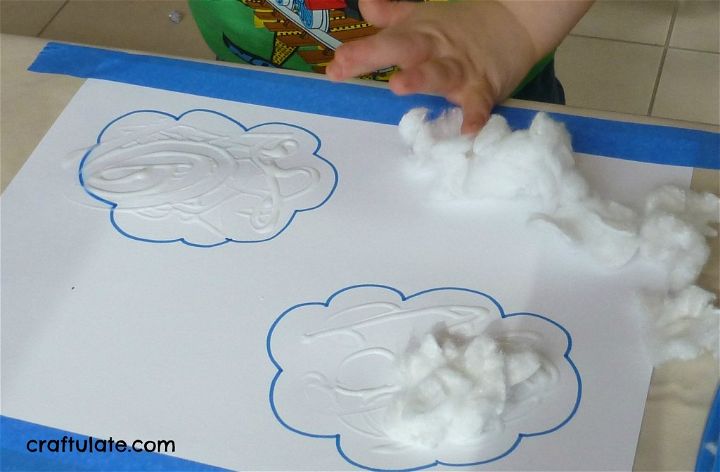 I had kept the blue crepe paper from the Rainy Day Paper Web and cut them into long thin strips. My intention had been that F would help me glue these strips onto the cloud to look like rain. Unfortunately he was more interested in waving them about than sticking them on, so I finished it off for him.
I tied the clouds to a freebie wooden chopstick using silver thread. I thought that two clouds didn't look enough so at the last minute I added a third cloud made from craft foam.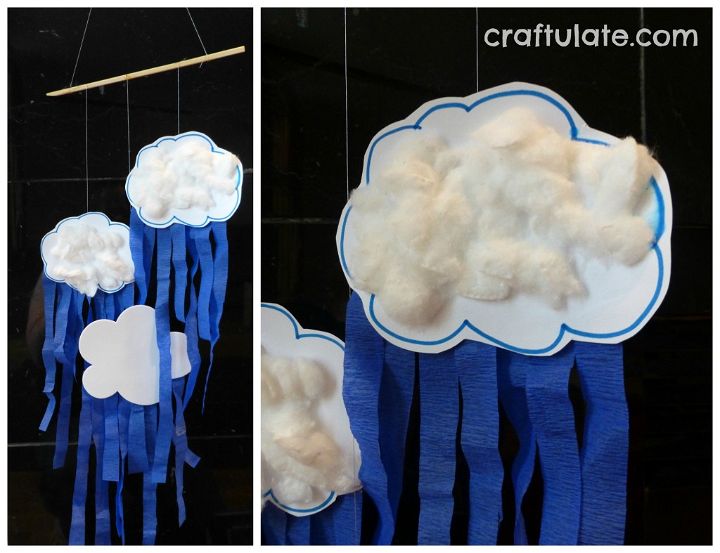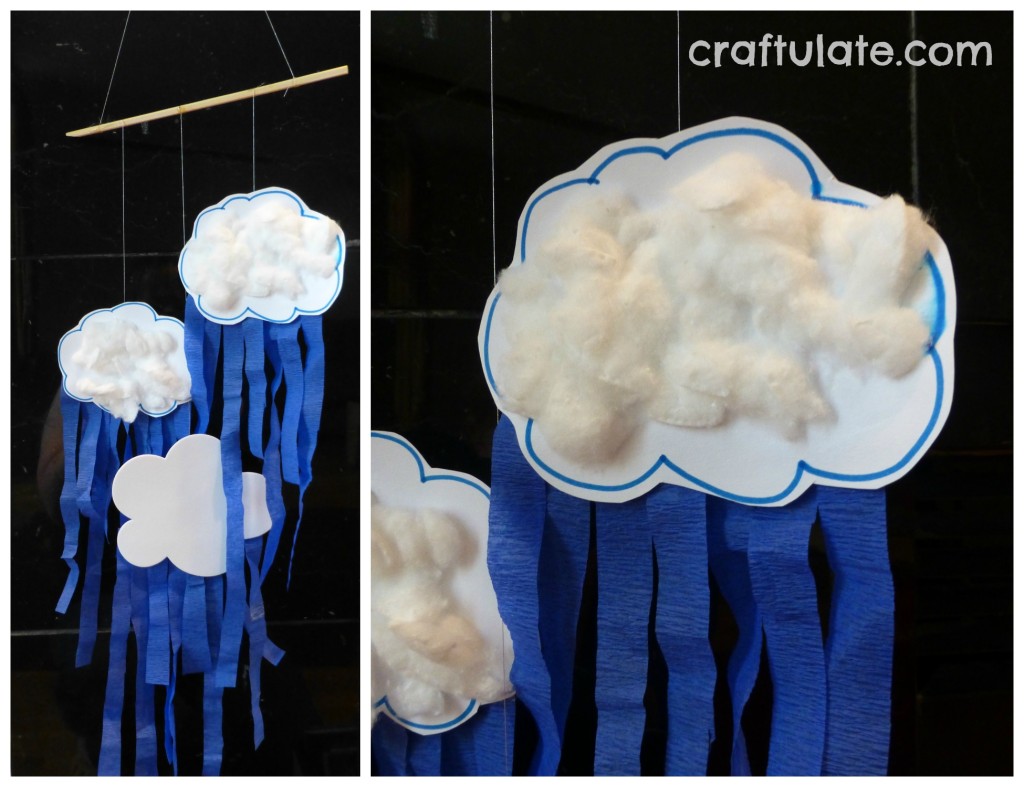 I hung it next to the fireplace and I think it would look great to have a sun-themed mobile on the opposite side. Perhaps I'll be inspired to make it when we get some sunshine! 🙂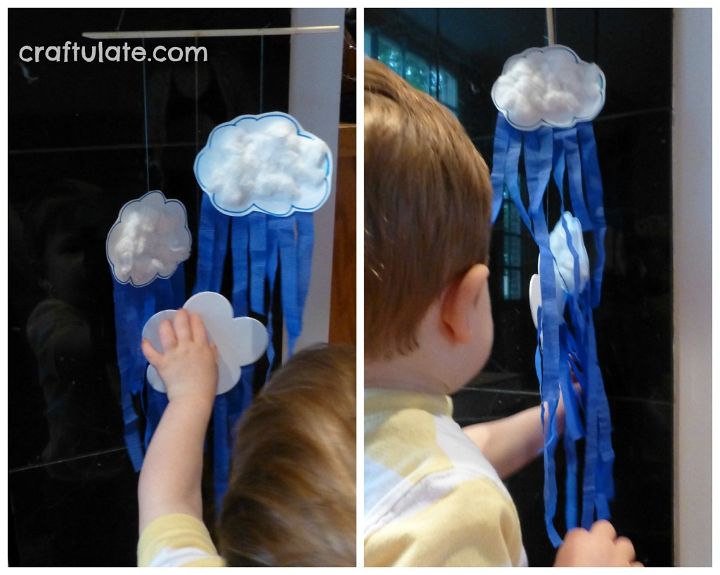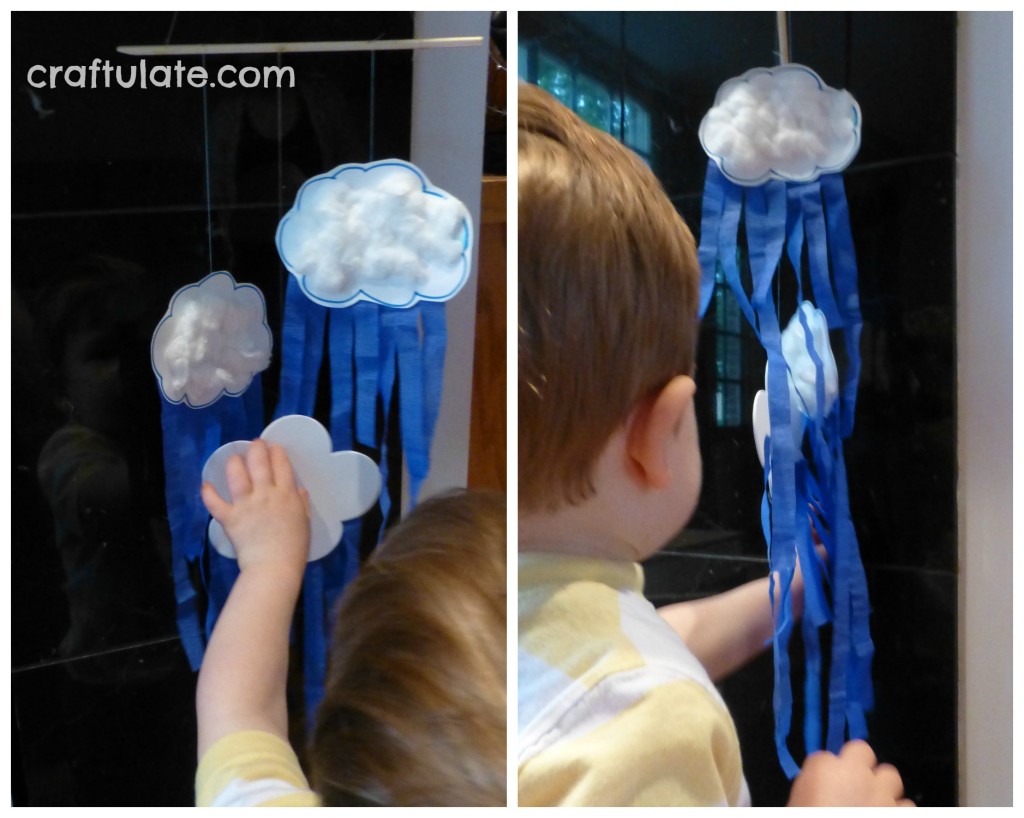 [bctt tweet="Make a fun cloud mobile craft with the kids!"]