This painting process art activity DID get rather messy, but that can be a good thing!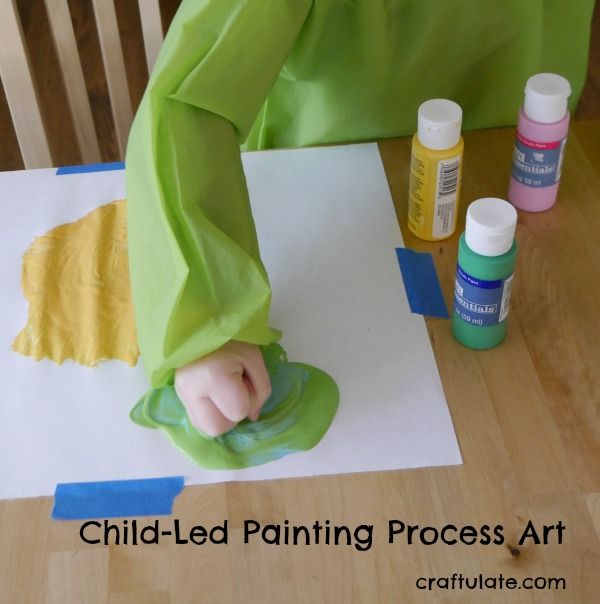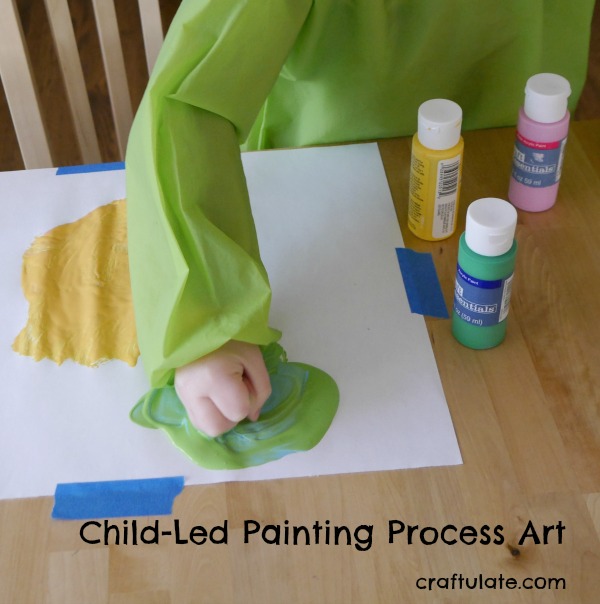 This is a sponsored post written by me on behalf of Nuffer, Smith , Tucker. All opinions are my own. Please see my disclosure policy. This post may also contain affiliate links for your convenience.
We have tried various kinds of process art activities before:  Collage Art, Painting with Rollers, Marble Painting and more – but I think this was the first time that the whole project was led by my son. He decided he wanted big paper. He chose his paints (standard acrylics – not washable ones  – eeek!), and decided he didn't want any paintbrushes. I *just* managed to get a smock on him before he started – which he hardly ever wears these days.
He enjoyed squeezing out the paints (I fought with myself not to say "that's enough paint" and managed to only say it twice!).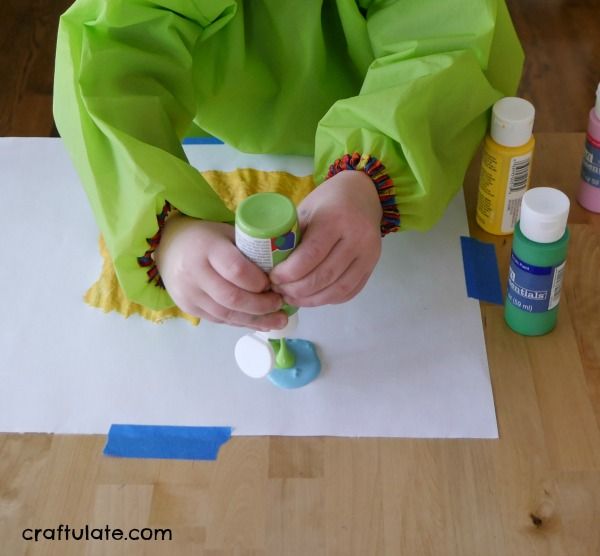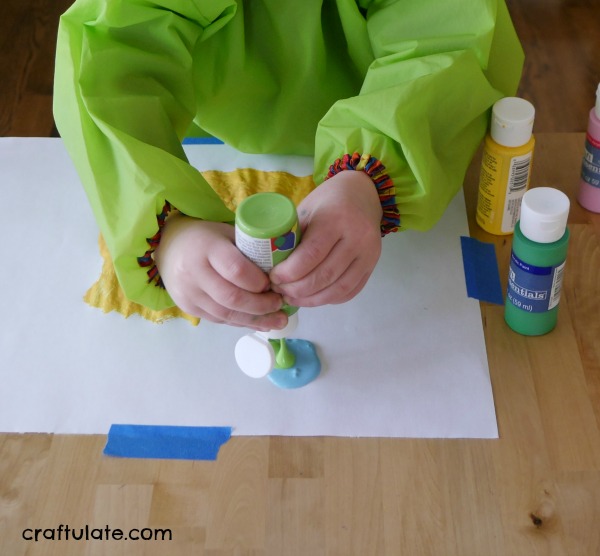 He then got in there with his fist! No idea what made him think of that, but it made him happy.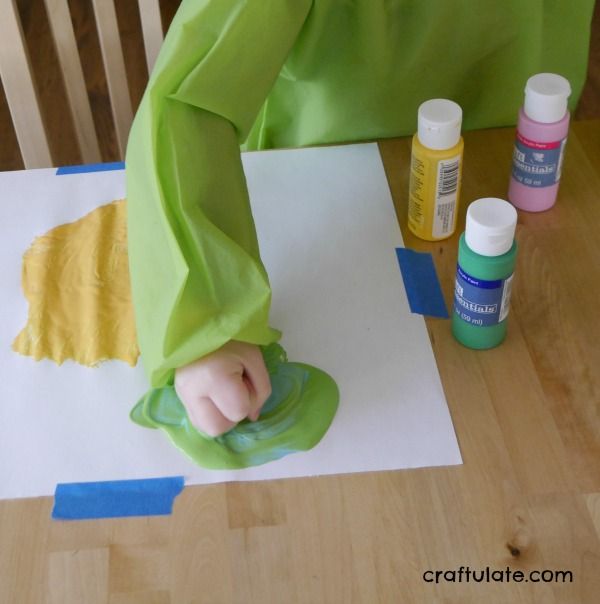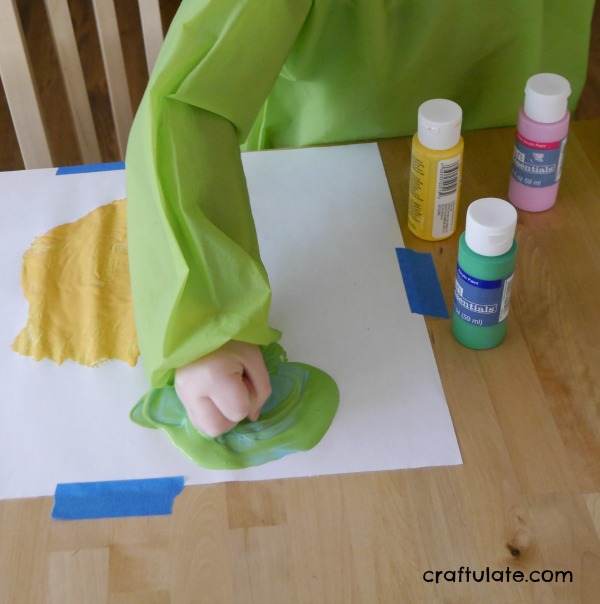 I decided to be "cool mom" and just let him get on with it. No suggestions, no guidance, no "if you put any more paint on the paper will tear". It doesn't come naturally to me to be so relaxed, but I think F appreciated it! In the end he covered the whole paper with a LOT of paint.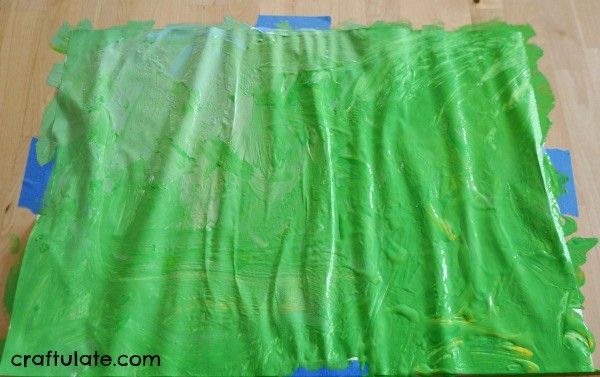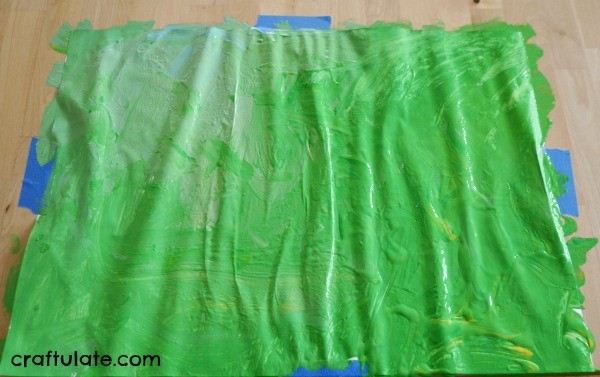 We're calling this "Study in Green". Of course, F had got pretty messy in the process, but luckily I had some Lava Soap to hand – have you tried it? This amazing soap was originally developed in 1893, and its winning formula is perfect for getting extremely dirty hands extra clean! Although commonly used by gardeners and mechanics – it also works REALLY well at removing glue and paint!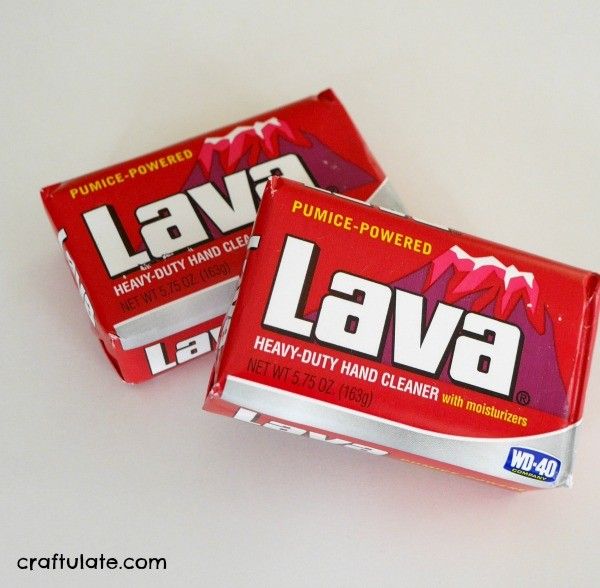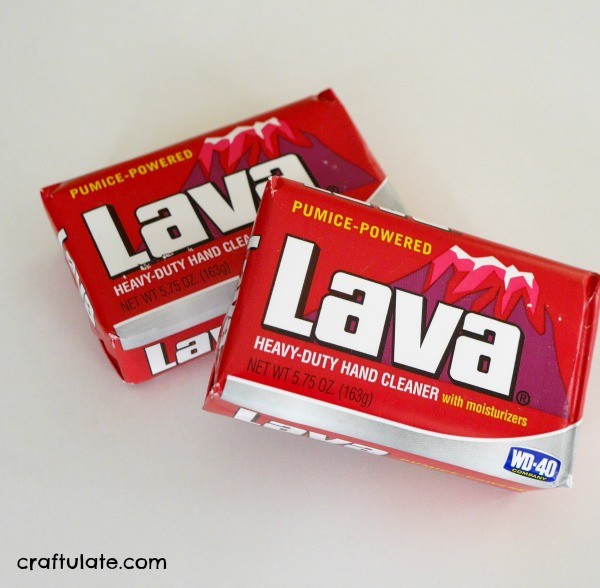 It has a very slightly rough feel to it – which is the pumice. Pumice is a by-product of volcanic activity and gives the soap its name!
Although this product isn't particularly marketed for kids, it worked really well getting all that acrylic paint off my son's hands.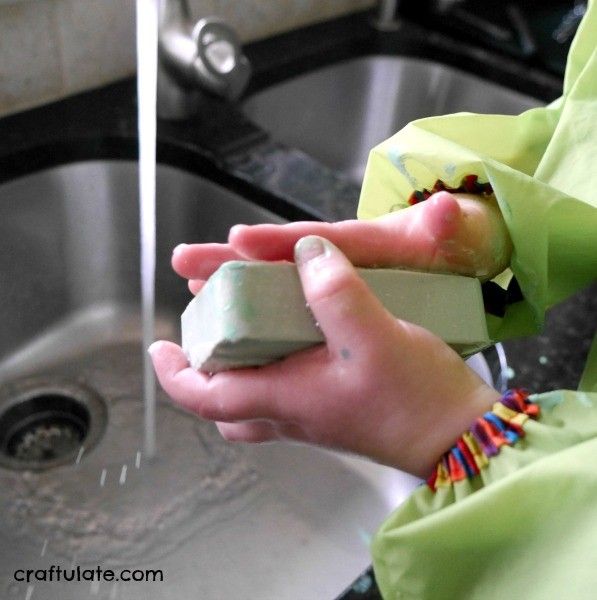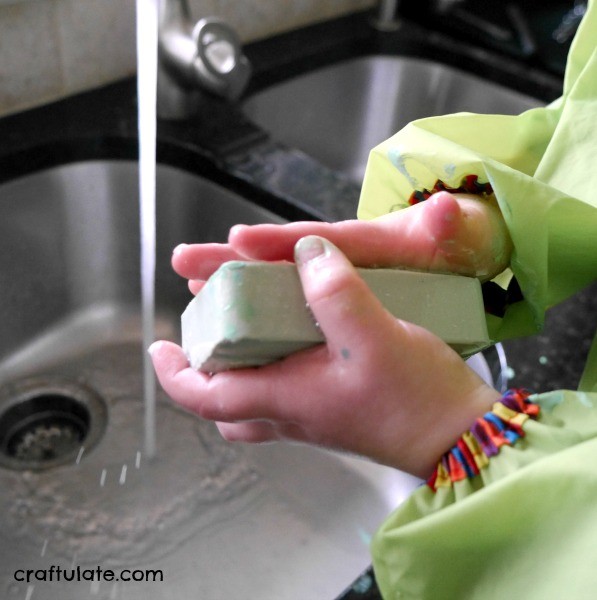 And of course, there was no way I could clean up all that paint without getting mucky too – so I got to try it out next!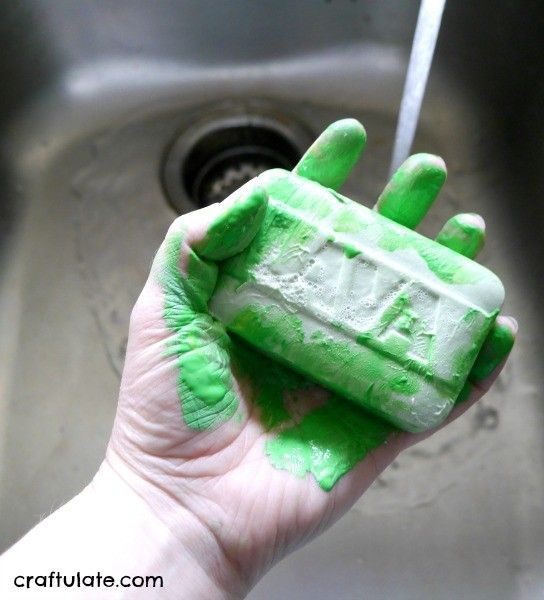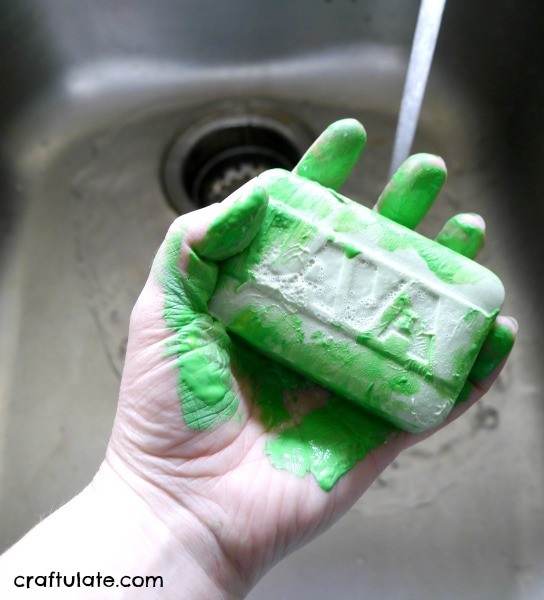 [bctt tweet="Child-Led Painting Process Art – let them get messy (and how to clean up afterwards!)"]
A few days later I discovered that my Lava Soap had gone missing! I tracked it down – my husband had been using it after he had been working in the garage on his boat!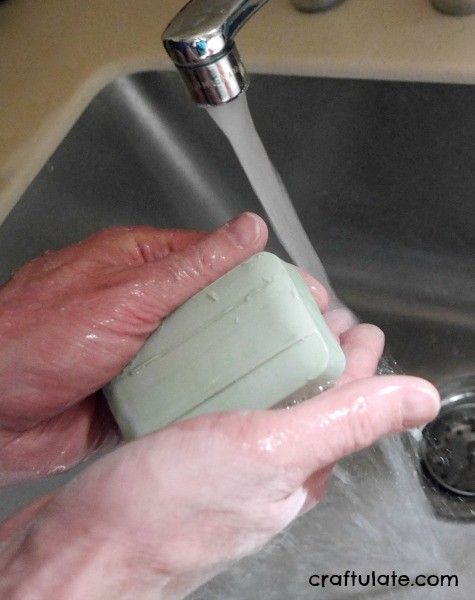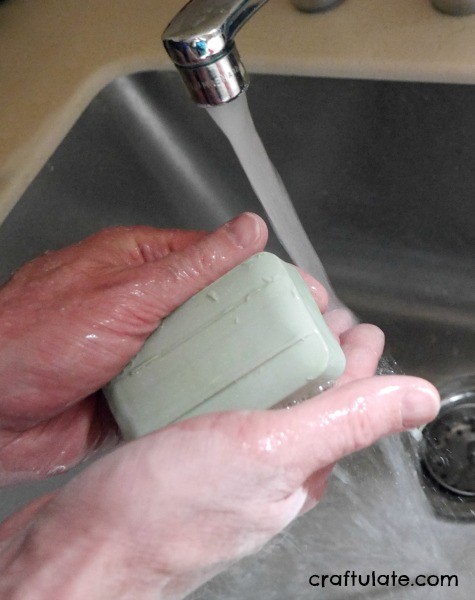 Check HERE to find out where you can buy LAVA Soap! You can also follow Lava Soap on Facebook or YouTube.